This healthy bark makes for a delicious treat on the go, a perfect gift for the upcoming holiday season! No matter how you enjoy it, smooth dark chocolate speckled with freeze dried fruits, toasted coconut and nuts will sure to please!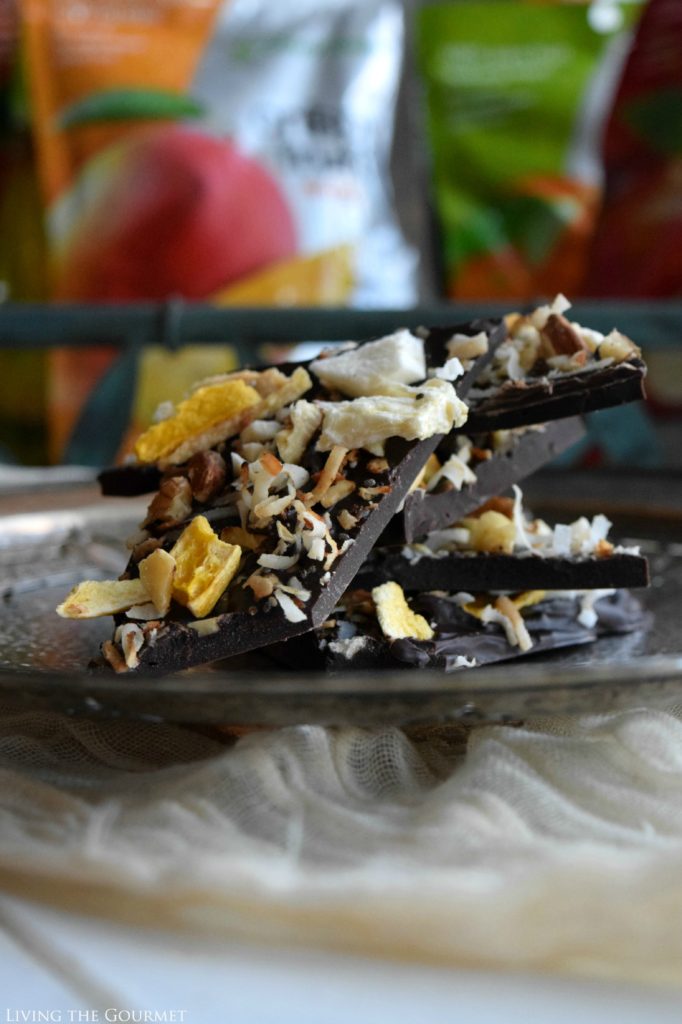 One my favorite parts of any big 'event' is the planning. In the planning stage, everything is perfect, everything goes, well, according to plan. It's a bit like playing the director of a show, freely setting the stage, editing the final draft of the lines, and checking the script. Of course, planning ends where action begins. To carry the metaphor forward, the curtains part for the first dress rehearsal, the actors take to the stage, and any semblance of that perfect plan vanishes.
With Halloween around the corner, and the 'big holidays' coming right up behind it, you can only imagine that 'planning' is taking up an increasingly large portion of my time. I'll admit that one of the things I always try to weave into my holiday plans are 'failsafes,' little crowd favorites that can, almost by themselves, tie a larger theme together. This has become a necessity in recent years as palates diverge, and dietary restrictions creep up.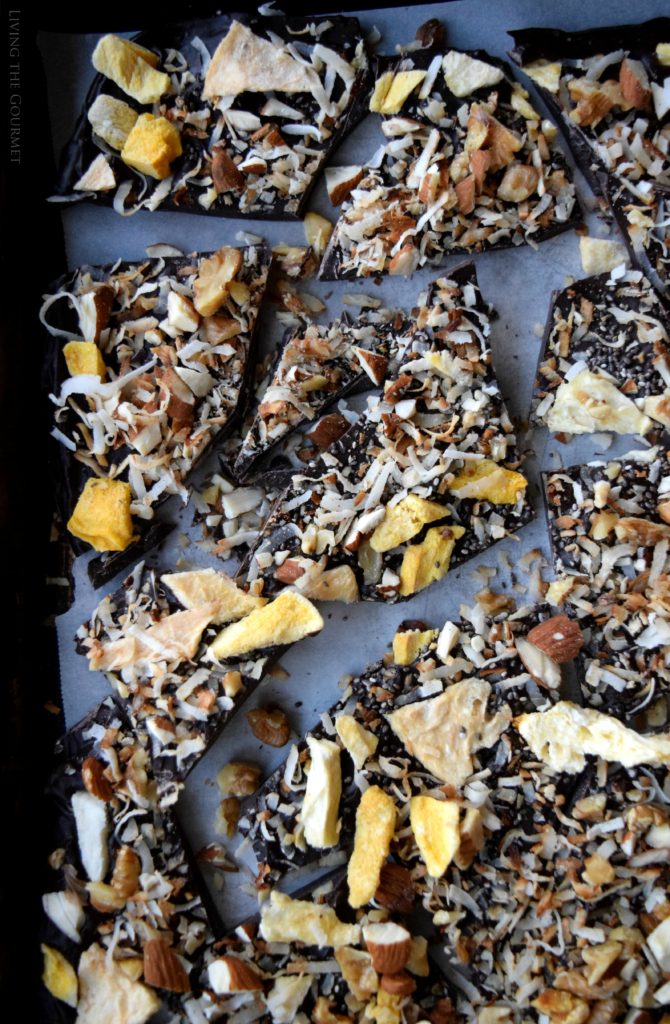 For example, one such 'failsafe' that I've become quite fond of is a seasonal bark. For example, last year I prepared a decadent white chocolate candy bark, and words can't even begin to describe the hit that it was with the family. This year, I've decided to prepare one on time for Halloween, since my niece, as has become tradition, will be spending the holiday with us, and trick-or-treating around the neighborhood. That means, however, that I needed to make it a bit more 'Fall friendly' than my Christmas-inspired white chocolate bark. This of course meant using ingredients like dark chocolate, toasted almonds, walnuts, and shredded coconut.
However, the real secret here was a recent find of mine – Crispy Green fresh freeze dried fruit. Aside from being great healthy alternatives for snacking, or satisfying that devious sweet tooth, they're also great for recipes like this. Topping the bark with Crispy Green freeze dried mango, apples, and oranges, they provided a delicious fruity contrast to the toasted almonds and walnuts, and helped bring the fall palate of the bark full circle with no added guilt.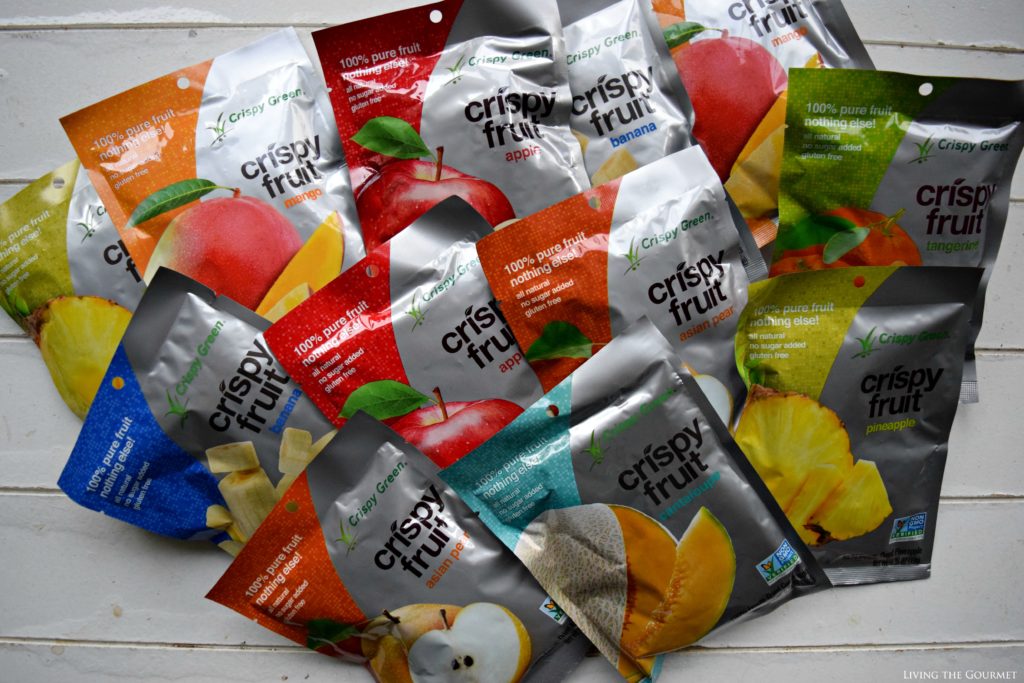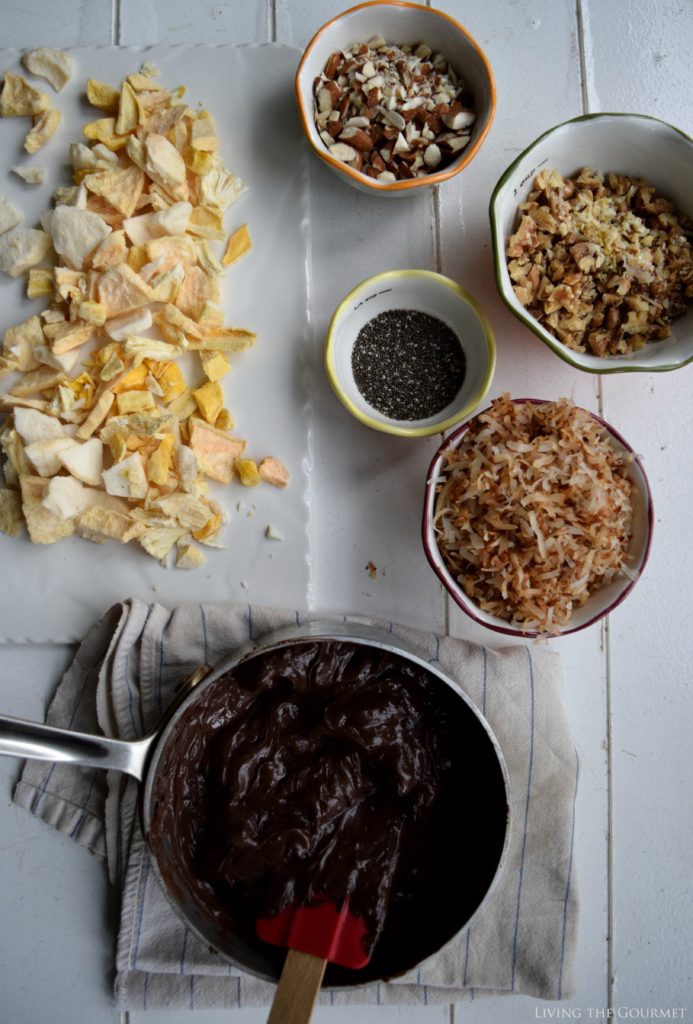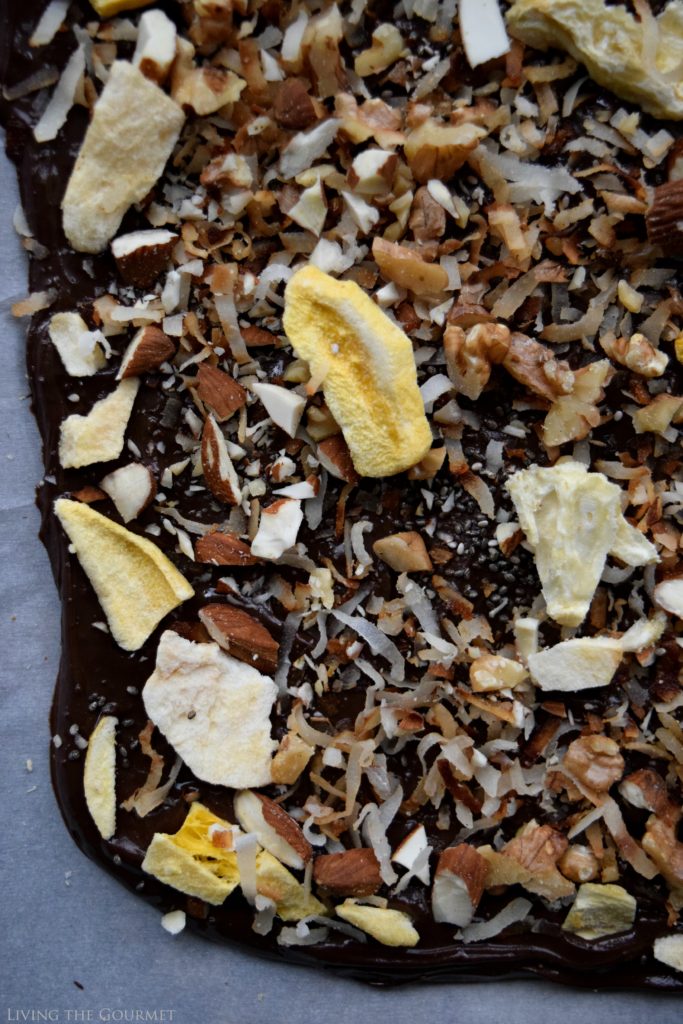 Print
Healthy Fruit and Nut Bark
Author:
Prep Time:

10 minutes

Cook Time:

3 minutes

Total Time:

13 minutes

Category:

Dessert
2 cups

dark chocolate, melted

2 teaspoons

chia seeds

1/2 cup

sweetened toasted coconut

1/4 cup

toasted almonds, chopped

1/4 cup

toasted walnuts, chopped

1/4 cup

Crispy Greens Freeze Dried Cantelope, chopped

1/4 cup

Crispy Greens Freeze Dried Apples, chopped

1/4 cup

Crispy Greens Freeze Dried Mangos, chopped

1/4 cup

Crispy Greens Freeze Dried Oranges, chopped
Instructions
Melt the chocolate down in a double broiler.
Once the chocolate is smooth, spread on a parchment lined baking sheet.
Sprinkle all suggested toppings over the warm chocolate.
Store the bark in the refrigerator until it has set.
Recipe Card powered by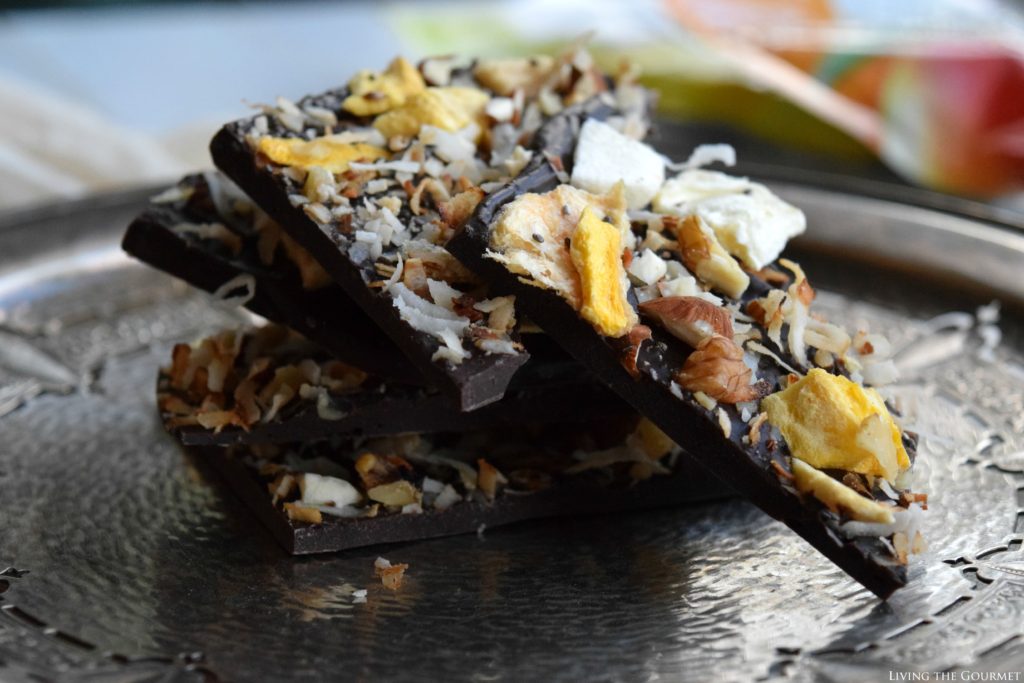 What are some of your holiday favorites? Or what are your plans for this Halloween? We would love to hear from you.
Enjoy with Love!
0