Juicy, tender chicken quarters get the Mediterranean treatment with the help of Dorot pre-portioned fresh garlic and herbs!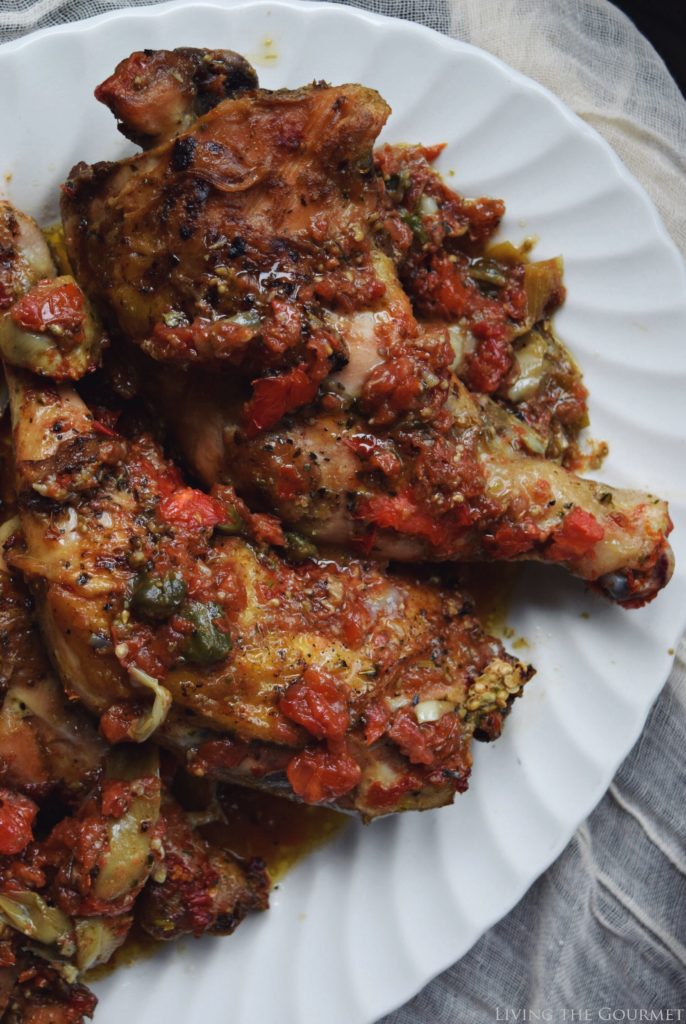 Plans are a strange thing, a bit of a paradox produced by our restricted view of time. Without plans, we are left directionless, subject to the mercy of the whims of chaos. Yet, the uncertain nature of being confined perpetually to the 'present' means that pathing one's way into the future is an uncertain and, at times, futile process. As the old Hellenic proverb runs, and I paraphrase, "The future is unknowable, a quantity always beyond our grasp, a destination never to be reached." Combined with a foggy, and increasingly dim view of the past, it's a wonder we humans can chart our course at all.
I found myself in such a predicament a few weeks ago when I had planned a late-summer day out in the fresh air. I had planned on enjoying a classic September in New York combination of comfortably chilled air, sunshine, and sea breeze.
It had been quite some time since I had taken a full day off from worrying about the site or cooking, and I decided that the 'present' was as good a time as any. After much planning and preparation, I had cleared a full day's schedule. There would be no site work to worry about, no assignments that needed writing, and no cooking to be done.
However, as the future would have it, a bout of unpredicted rain, wind, and high tides canceled my day out, rendering my plans worthless. Thus, the best part of my planned day off was the planning itself.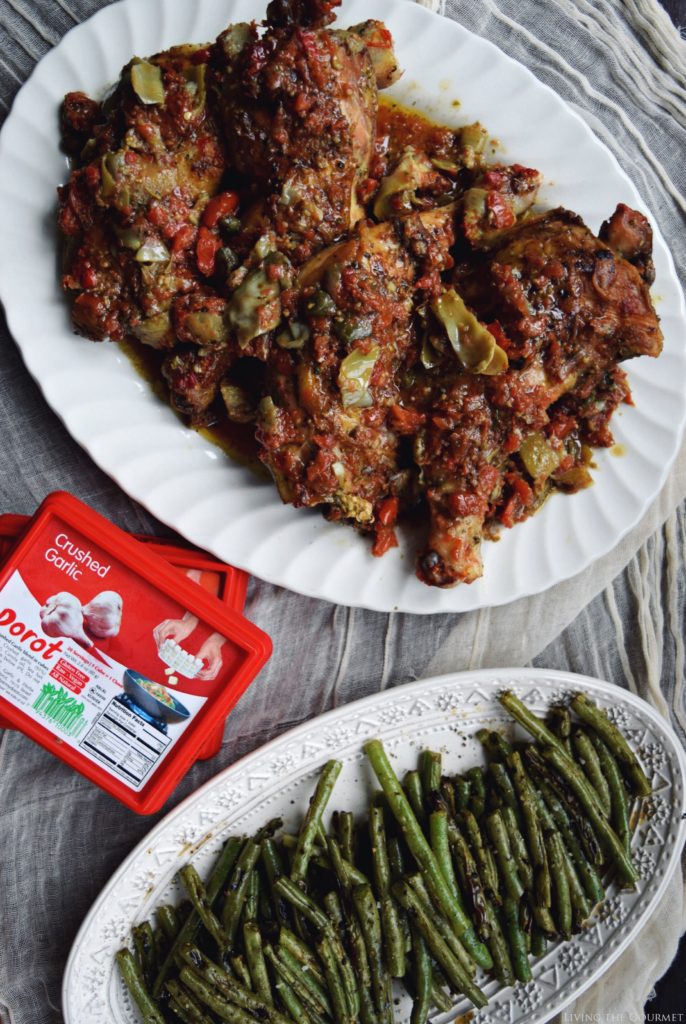 Thus it was that I found myself perched beside my bay window in possession of an entirely cleared schedule and nothing to do with it. Looking back, it was an idyllic scene actually, like something plucked straight from a Hawthorne novel. Picture a storm-grey horizon pulled across ghostly Atlantic waters cresting against a rain lashed pier, with the lonely echo of wind chimes and nautical bells drifting like silver on the storm churned air.
A positively nostaligic scene, to be certain, but not one that lends itself all that cooperatively to a planned day out.
That said, I had precisely two choices before me. I could forgo taking the day off, something it appears I am increasingly not mean to do, or I could find a way to spend my day off at the office…I mean my home.
"When you work at home, you never really leave the office," as the saying goes, a sentiment I could not possibly have related to more.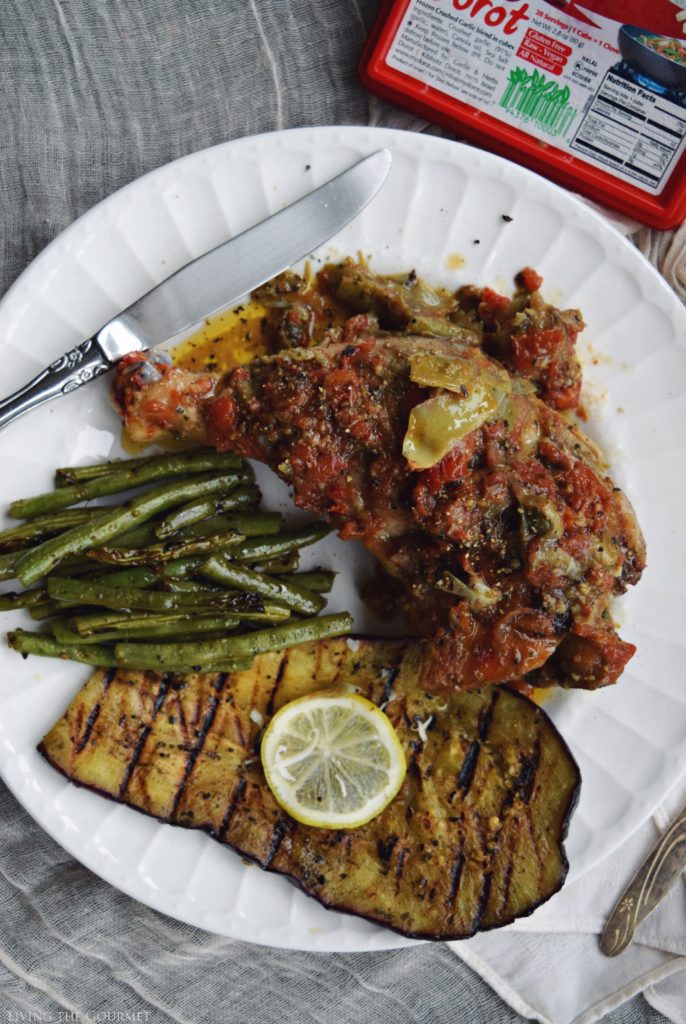 Fortunately, what I do at my 'office' is also a form of enjoyment for me. That said I decided to prepare my table as if company were coming, and then enjoy the meal beside the stormy scenery of my bay window.
To start, I had picked up some chick legs and thighs from the butcher a day or two earlier, and I decided to prepare those Mediterranean-style. Not only would they look great, but they would provide something wholesome and 'homey' beneath these grey skies.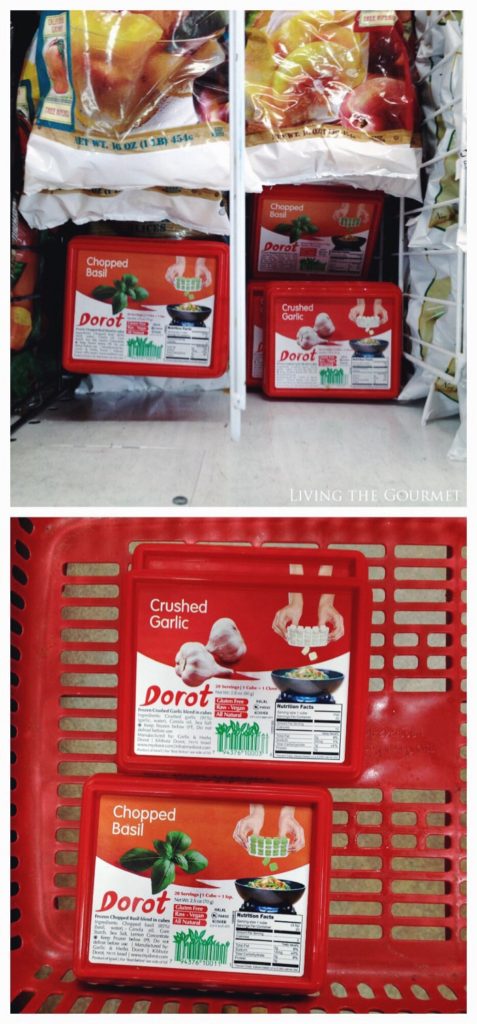 To do this, I started out with a new product I had picked up at Trader Joe's – Dorot Crushed Garlic and Chopped Basil Cubes. I heated up my cast iron pan with olive oil, then set the chicken skin side down, and tossed in the garlic and basil cubes. The cubes then melted around and over chicken, releasing their locked in fresh flavors.
Essentially, Dorot products take the fuss out of herb preparation and selection, something especially useful on days like today, or when you're crunched time. They are a great, innovative product for precisely the sort of convenience we all crave in the kitchen. Honestly, it's a bit like having a sous chef on scene.
From there, I added in lemon juice, capers and artichoke hearts to complete the Mediterranean flavor profile I was going for.
Then it was a matter completing the table, which I rounded out with sliced Grilled Eggplant, Grilled String Beans, and artisan bread, as shown below. Once those were finished, it was time to eat alongside the rain and wind.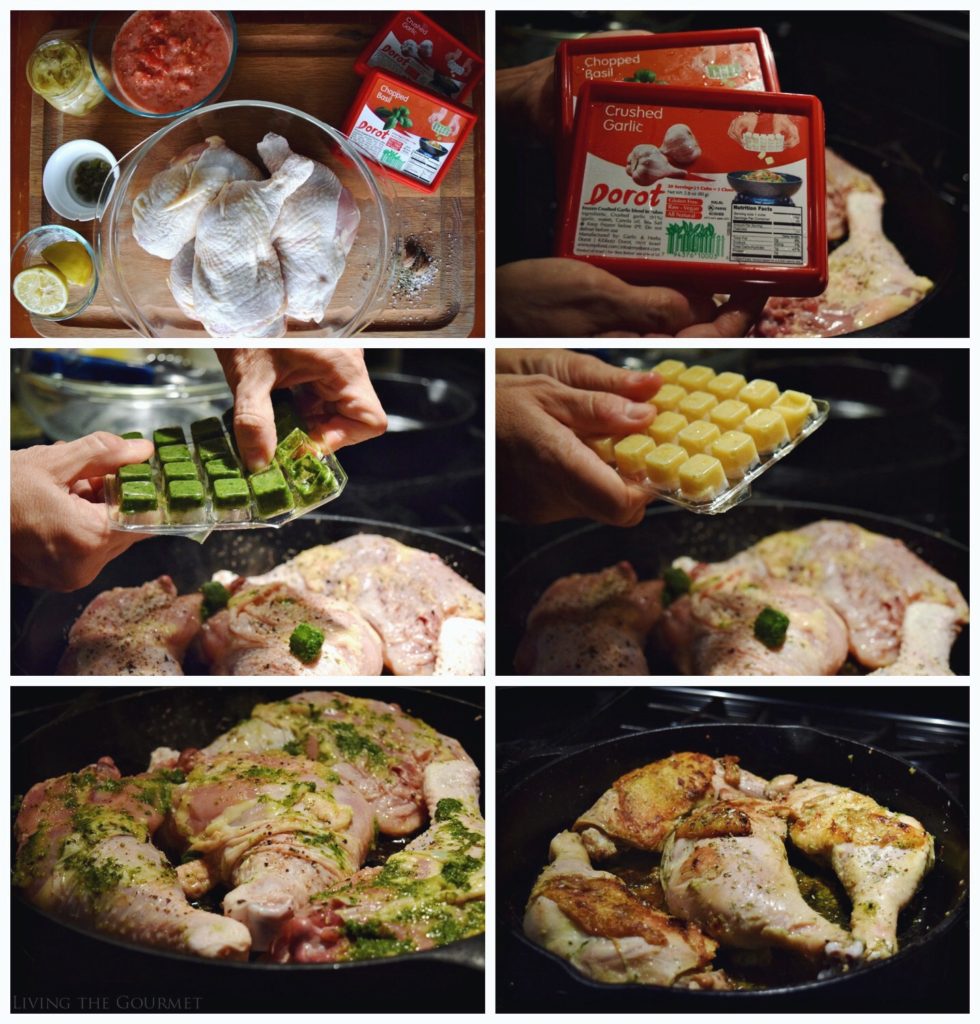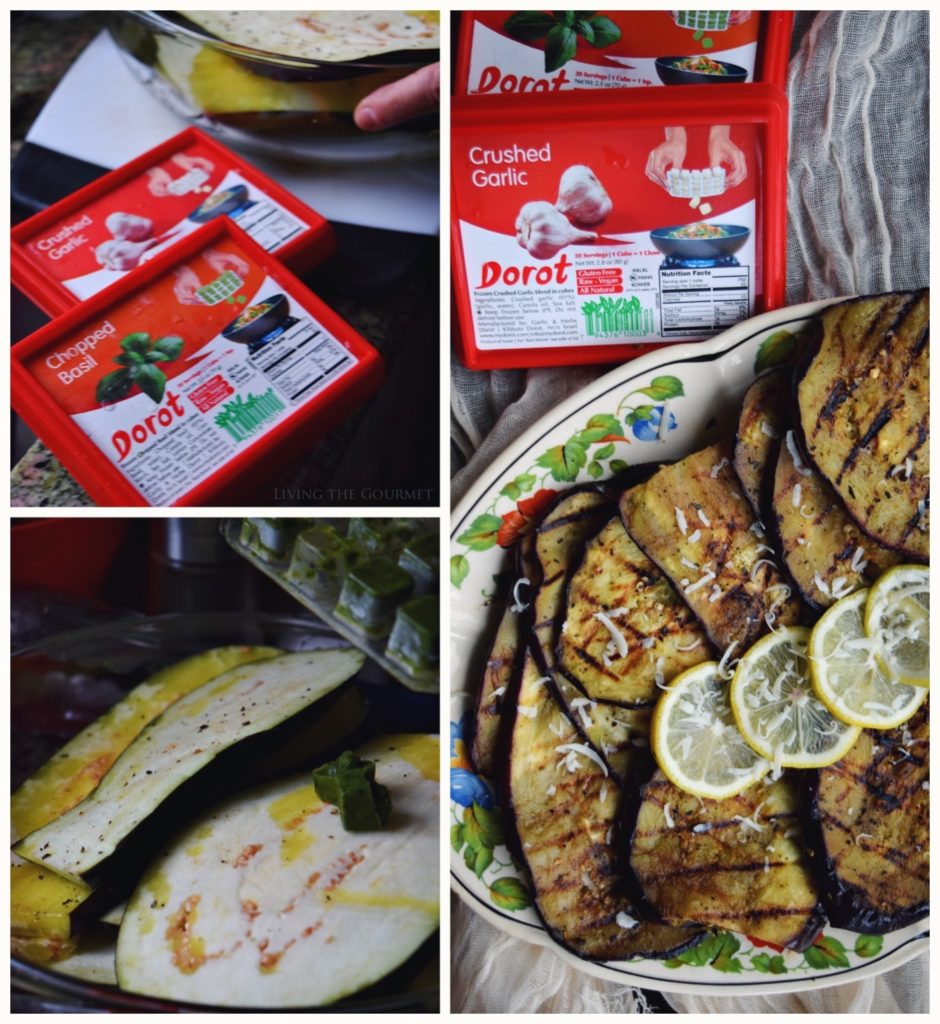 Print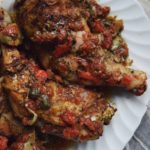 Mediterranean Style Chicken & Grilled Eggplant
---
Author:

Prep Time:

10 minutes

Cook Time:

25 minutes

Total Time:

35 minutes

Yield:

4

-

6

1

x
Mediterranean Style Chicken:
4

quartered chicken legs and thighs

3

–

4

cubes of Dorot Garlic Cubes

3

–

4

cubes of Dorot Basil Cubes
Juice of

½

lemon

6 oz

. jar of marinated artichoke hearts – plus ¼ of the juice

1 pint

of grape tomatoes – chopped or crushed

1

tbs. capers plus 1 tbs. of caper juice

½ tsp

. salt

½ tsp

. black pepper

1 tsp

. dried oregano

3

tbs. olive oil
Grilled Eggplant:
1

eggplant – sliced
Juice of

1

lemon

½ tsp

. salt

½ tsp

. black pepper
Juice of

1

lemon

4

tbs. olive oil

2

Dorot basil cubes

2

Dorot garlic cubes
Fresh Parmesan or Romano cheese for grating
---
Instructions
Mediterranean Style Chicken:
Combine the salt, pepper and dried oregano and rub each chicken leg with the rub.
Heat a large cast iron frying pan with the olive oil. Place the chicken leg skin side down in the pan. Drop the garlic and basil cubes on the chicken and spread over each leg. Cook the legs for 20 – 25 minutes before turning.
Add the crush tomatoes, lemon juice, capers and caper juice, artichoke hearts and artichoke juice; then loosely cover the pan.
Cook for another 1 ½ to 2 hours or longer on a gentle heat. The chicken will be fall from the bone tender.
Grilled Eggplant:
Place the sliced eggplant in a large bowl. Add the salt, pepper, lemon juice, olive oil and Dorot garlic and basil cubes.
Toss and let sit for 30 minutes.
Heat a griddle with a drizzle of olive oil.
Place the eggplant slices on a griddle and when a nice char is achieved on one side gently turn over and finish grilling on the other side.
Plate and serve with fresh grated cheese.
Recipe Card powered by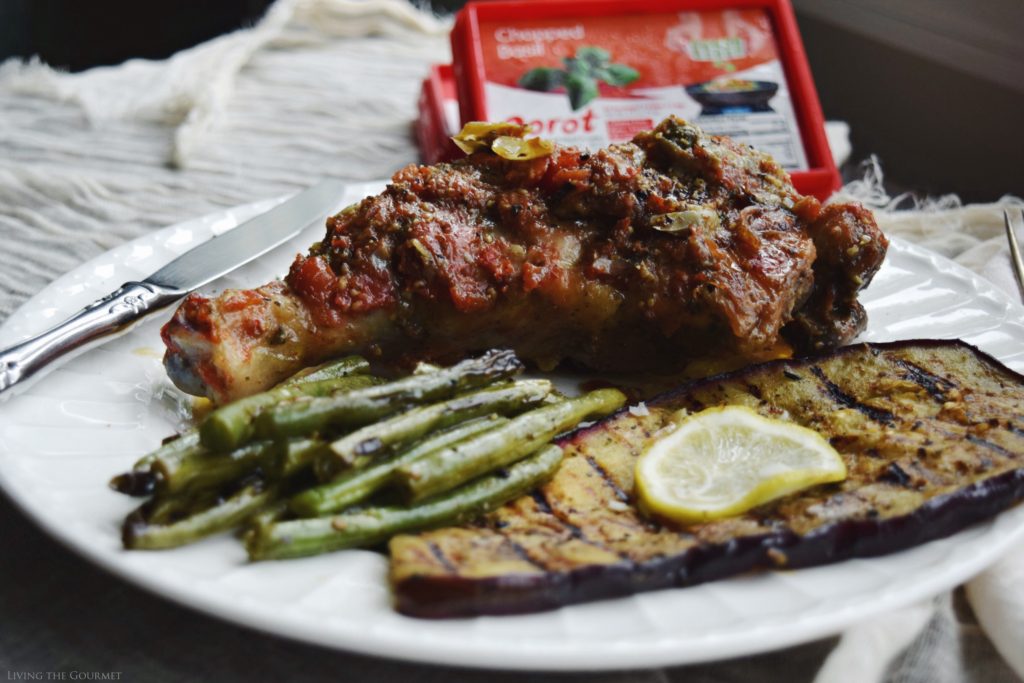 That was my rainy day off. What are some of the ways you spend rainy days? Especially the unexpected ones. We would love to hear from you.
Don't forget to download your special offer coupon for Dorot!!
Enjoy with Love!

0