For our next installment of Summer Comfort Food, we're bringing you a roast chicken brushed with brown butter and seasonal herbs. To accompany the hearty dish, we're serving it alongside a crisp glass of Barone Fini Wines.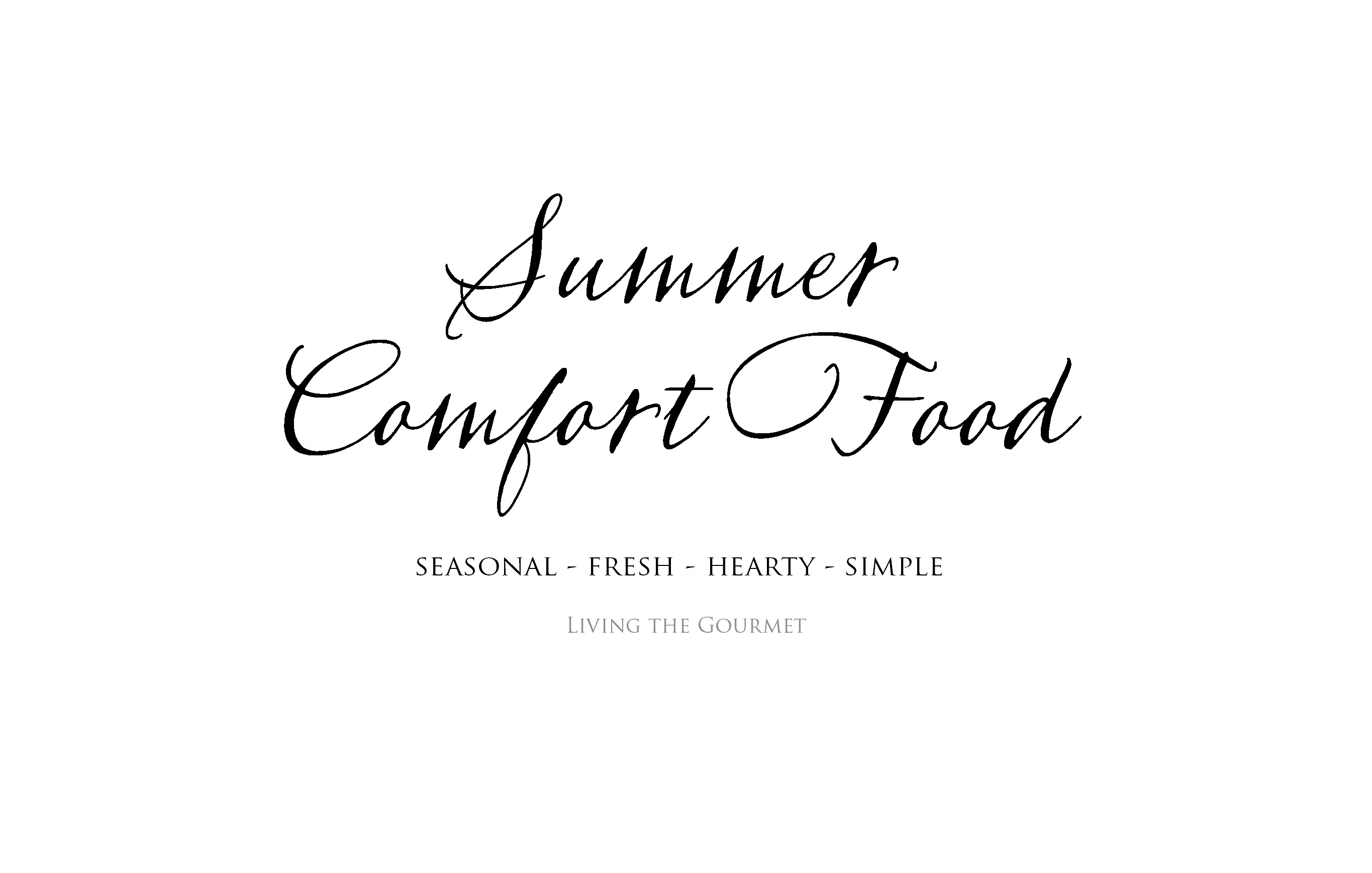 As we expand the 'Living the Gourmet Cellar,' I'll be honest and say that while putting together our collection of wine has been quite the joy, my favorite part of the process is actually the collection of knowledge that has gone hand in hand with stacking the bottles. For example, I was just recently contacted by the representatives of Barone Fini, asking if I would be willing to review a pair of their bottles, and to help promote the Italian holiday of Ferragosto.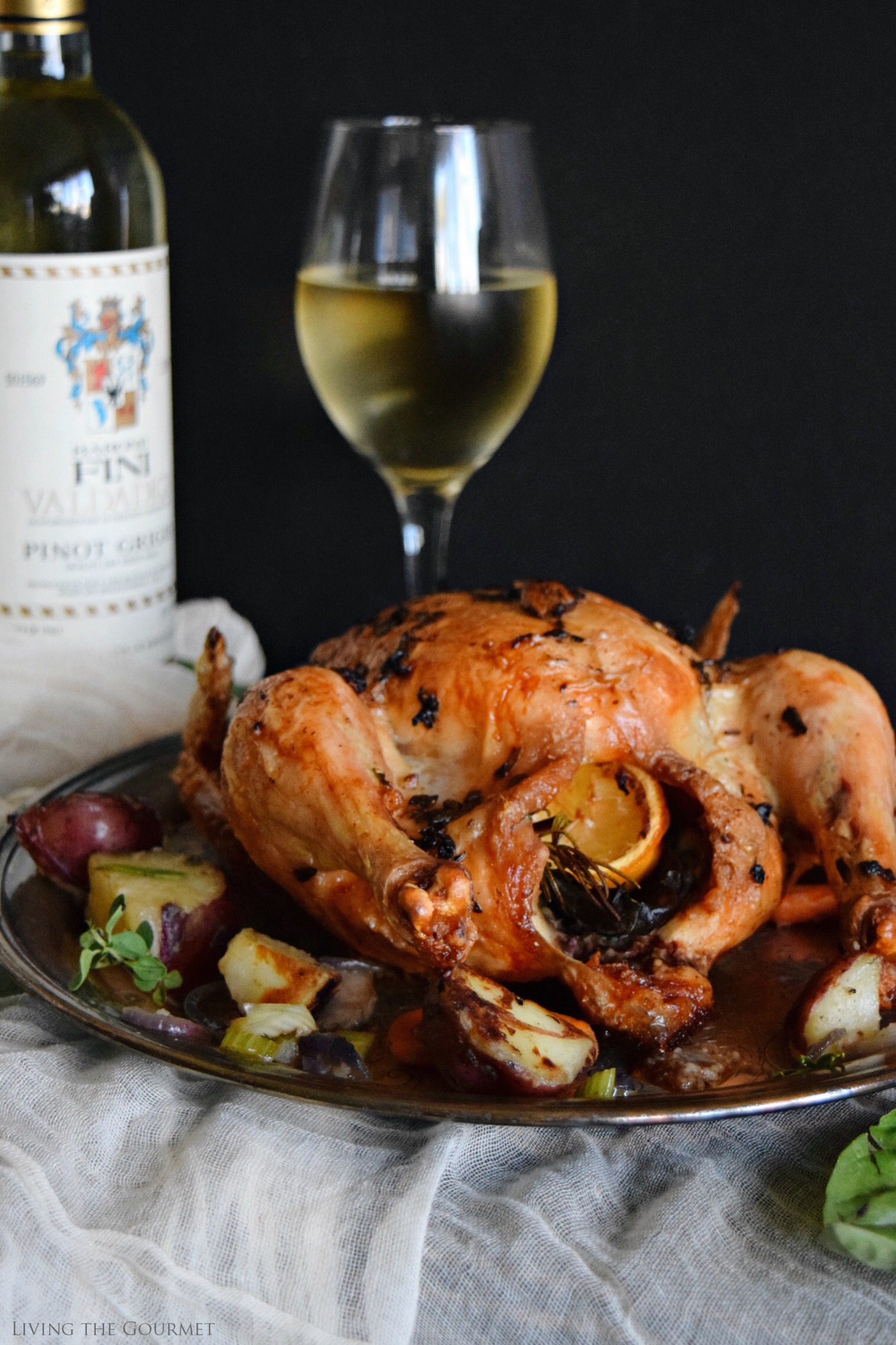 Having grown up in an Italian home, it's natural to consider oneself as a sort of minor authority on all things culturally Italian. However, I must admit that I had never heard of this particular holiday…not even in passing. At first I thought it was perhaps some sort of recent invention, or an attempt to revive an older holiday that had fallen out of practice. However, after some cursory research, it turns out Ferragosto is a centuries old harvest holiday, which was originally meant as sort of respite at the end of a hard season's work. Today, it takes a more modern form, being spent at the beach, or lighting fireworks, or simply as an excuse to gather around tables packed with friends and family
That said, I agreed to sample their bottles, and received a 2015 Pinot Grigio, and a 2014 Merlot.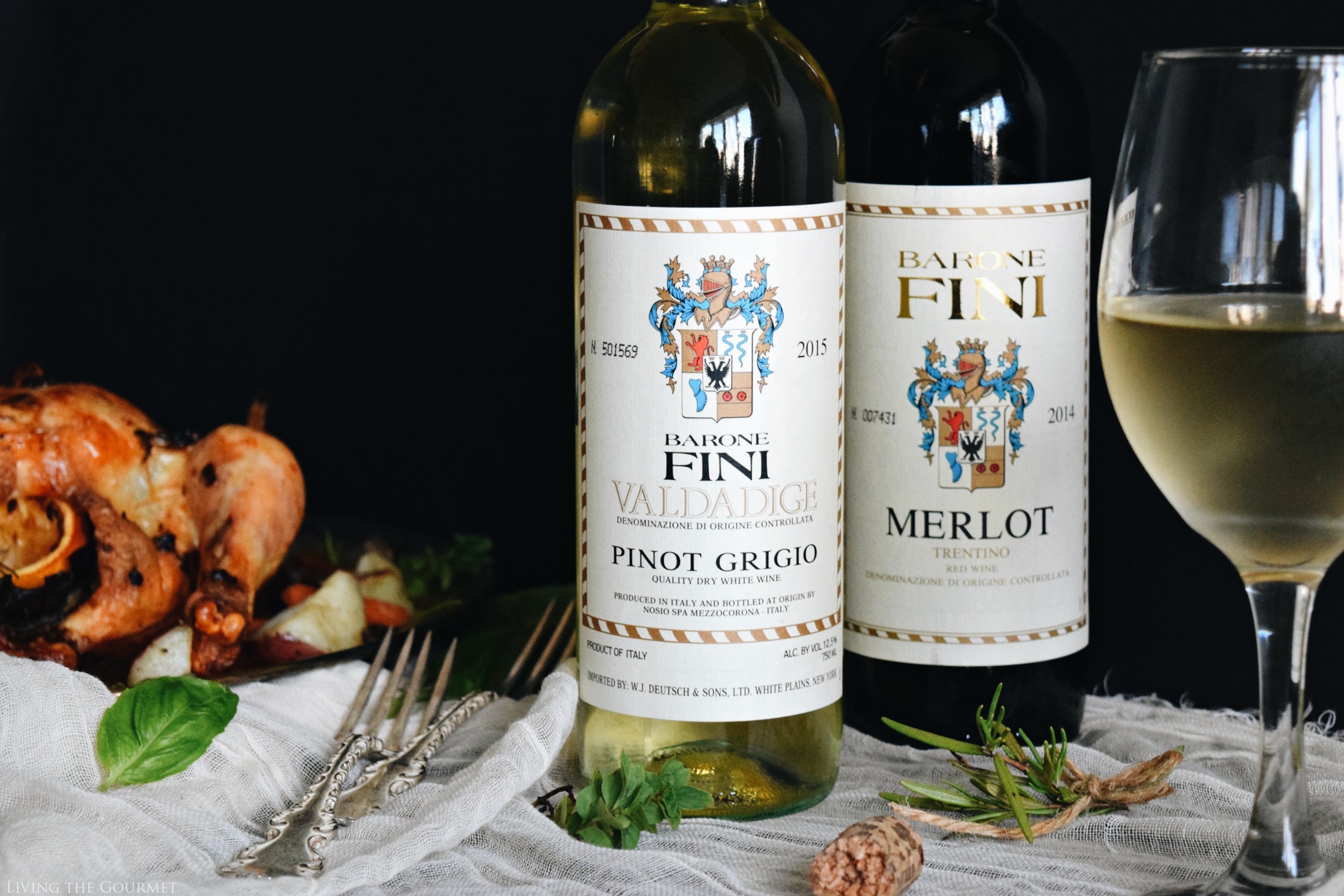 All things red being first, I started with the Merlot. The wine introduces itself with a more or less classic Merlot bouquet, featuring deep red fruity aromas, primarily sliced cherries, and dark berries off the top of the glass, with hints of vanilla perforated by vague spice notes into the middle of the glass. The vanilla and spice intensify into the bottom of the glass. On sampling, the wine boasts an almost exclusively fruity profile, greeting the palate with ripened cherry notes carried on a very smooth texturing. Blackberries and spiced plum are discernable towards the end, and leave the mouth with a very long and pleasant finish.
Sampling this bottle, the phrase 'easy drinking' came to mind, and as such is very versatile in its pairing range. However, since Ferragosto is the theme here, I would personally like to pair this with a simple pasta dish consisting of roasted garlic, capers, fresh basil, sliced cherry tomatoes, olive oil and red pepper.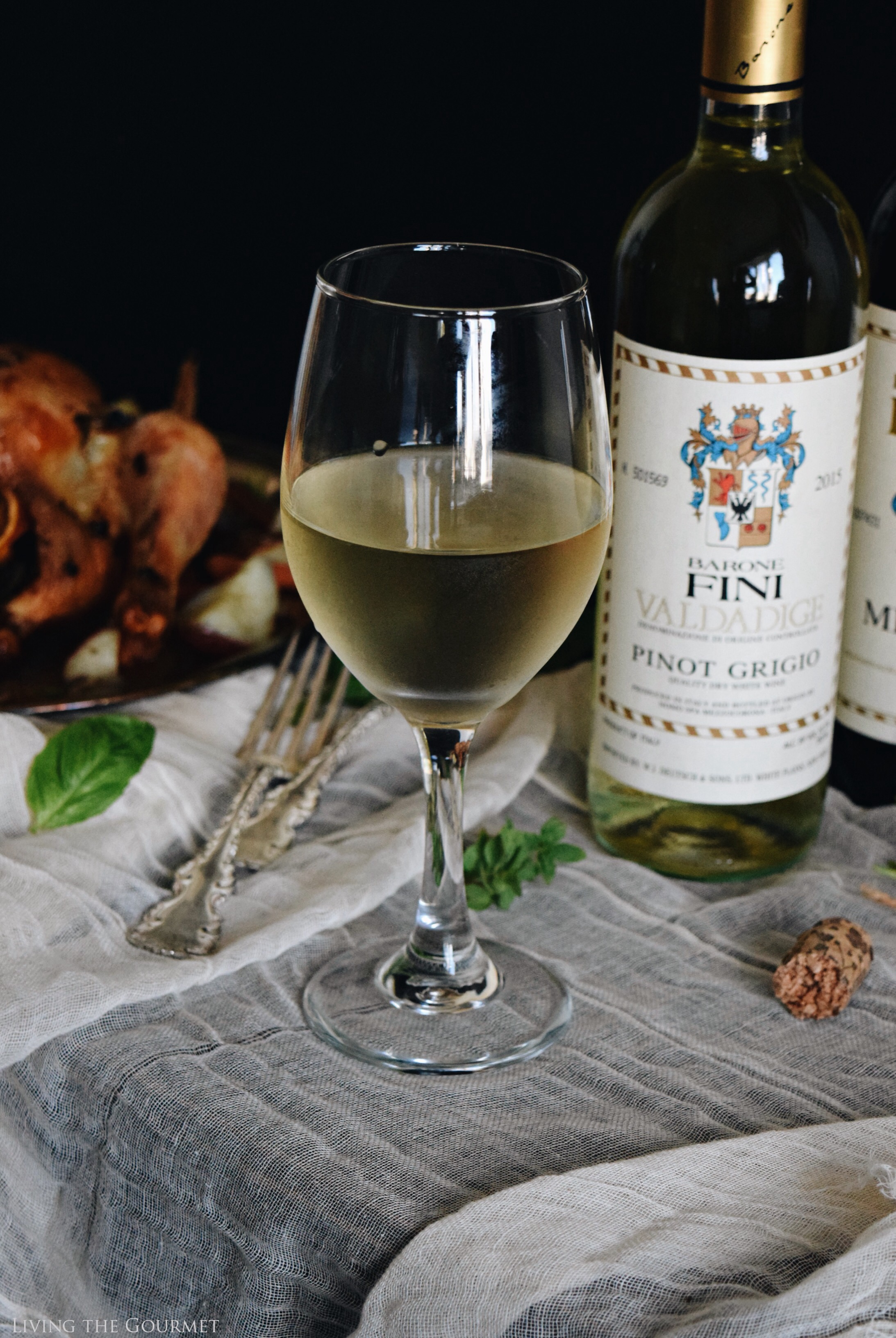 Now for the fairer of the two bottles. The Pinot Grigio introduces itself with what I'll have to describe as an instantly 'citrusy' bouquet veiled over a floral background, with acidic qualities into the middle and bottom of the glass. On sampling, sharp notes of pear and crisp green apple are instant on the palate, which mellows quite nicely into sliced melon, with very 'juicy' notes carried throughout.
For pairing, I'm going to be a bit unorthodox here and say that I would pair this particular bottle with hearty summer meal. It's crisp enough to balance the palate with say, a browned butter herbed roast chicken as I show below.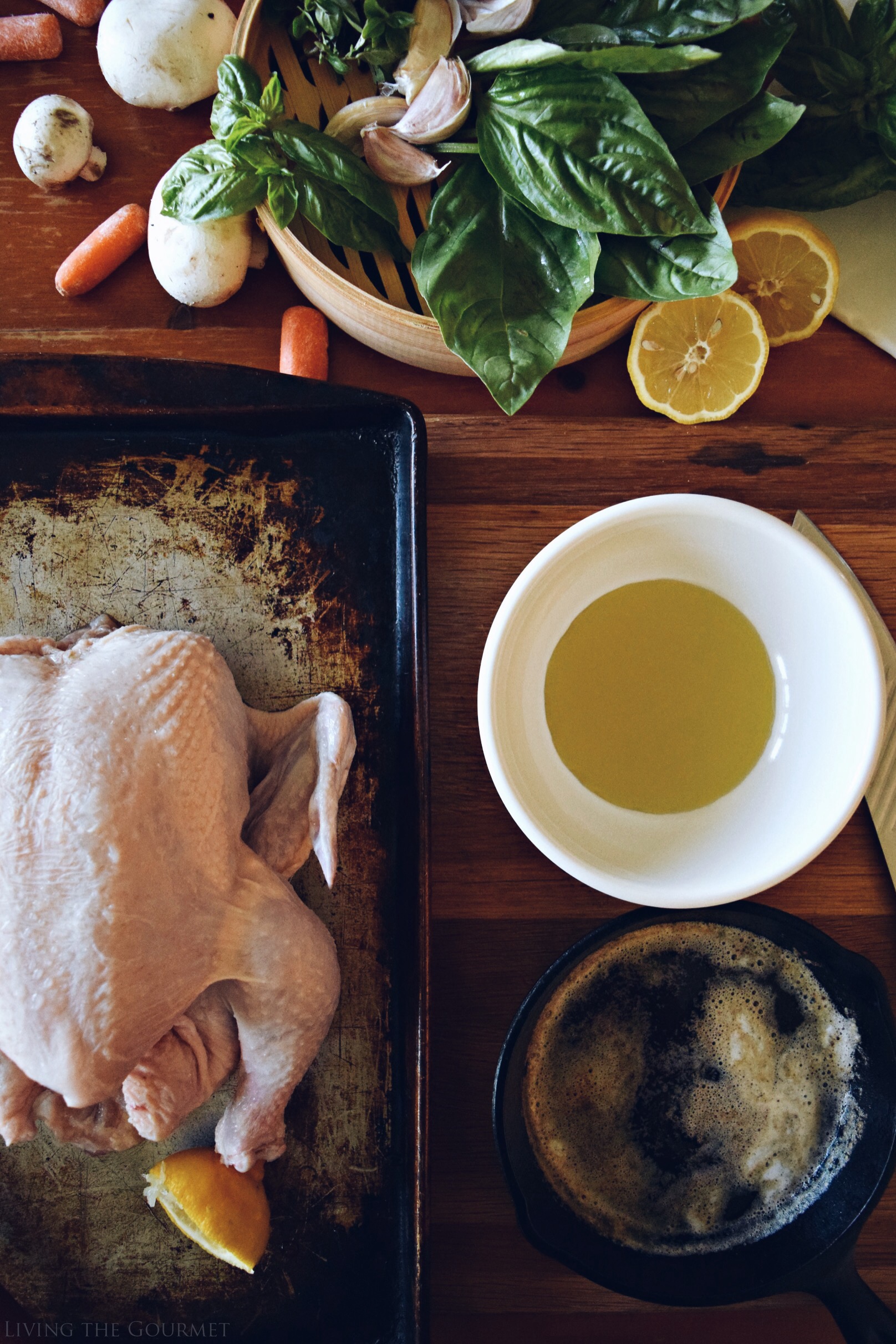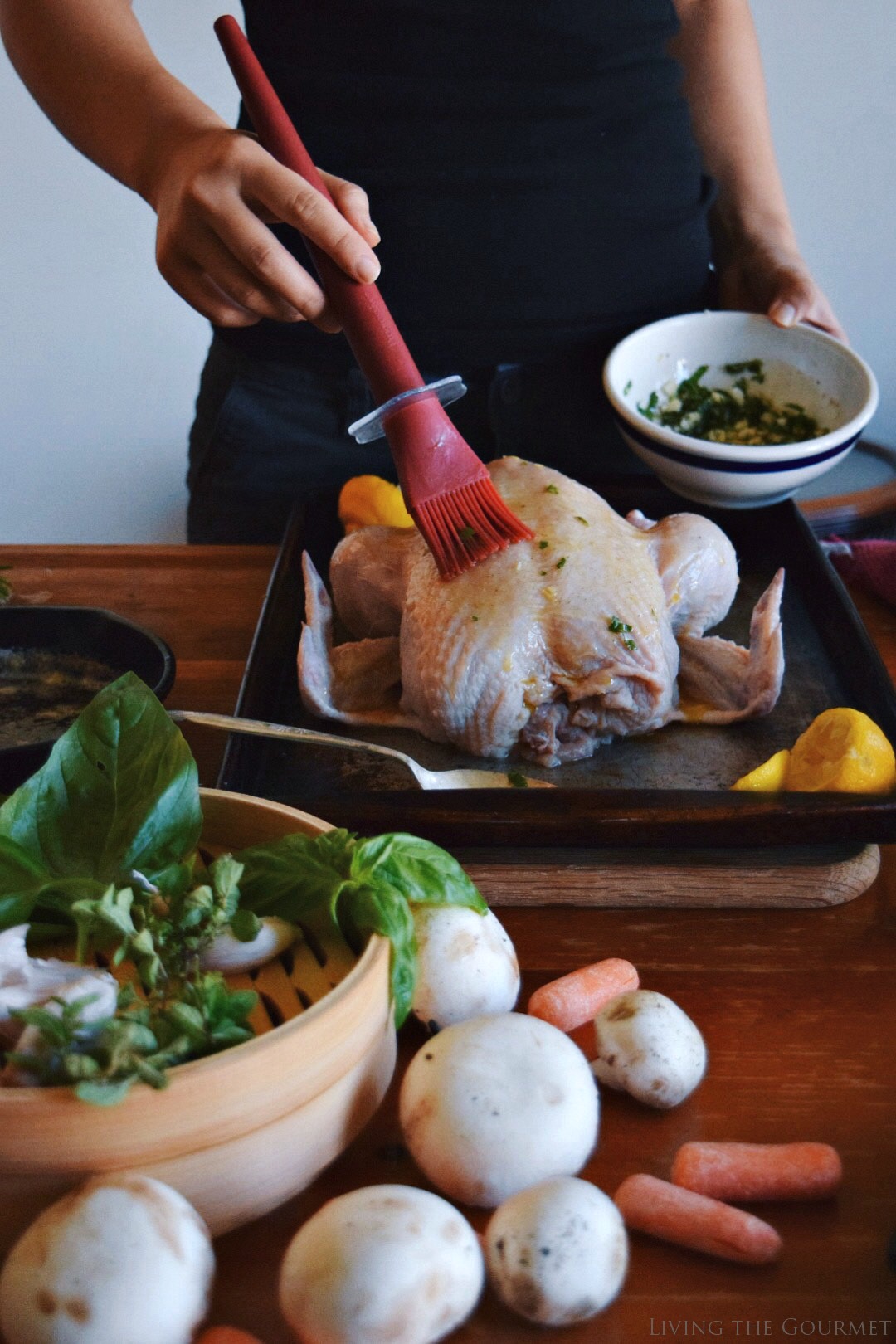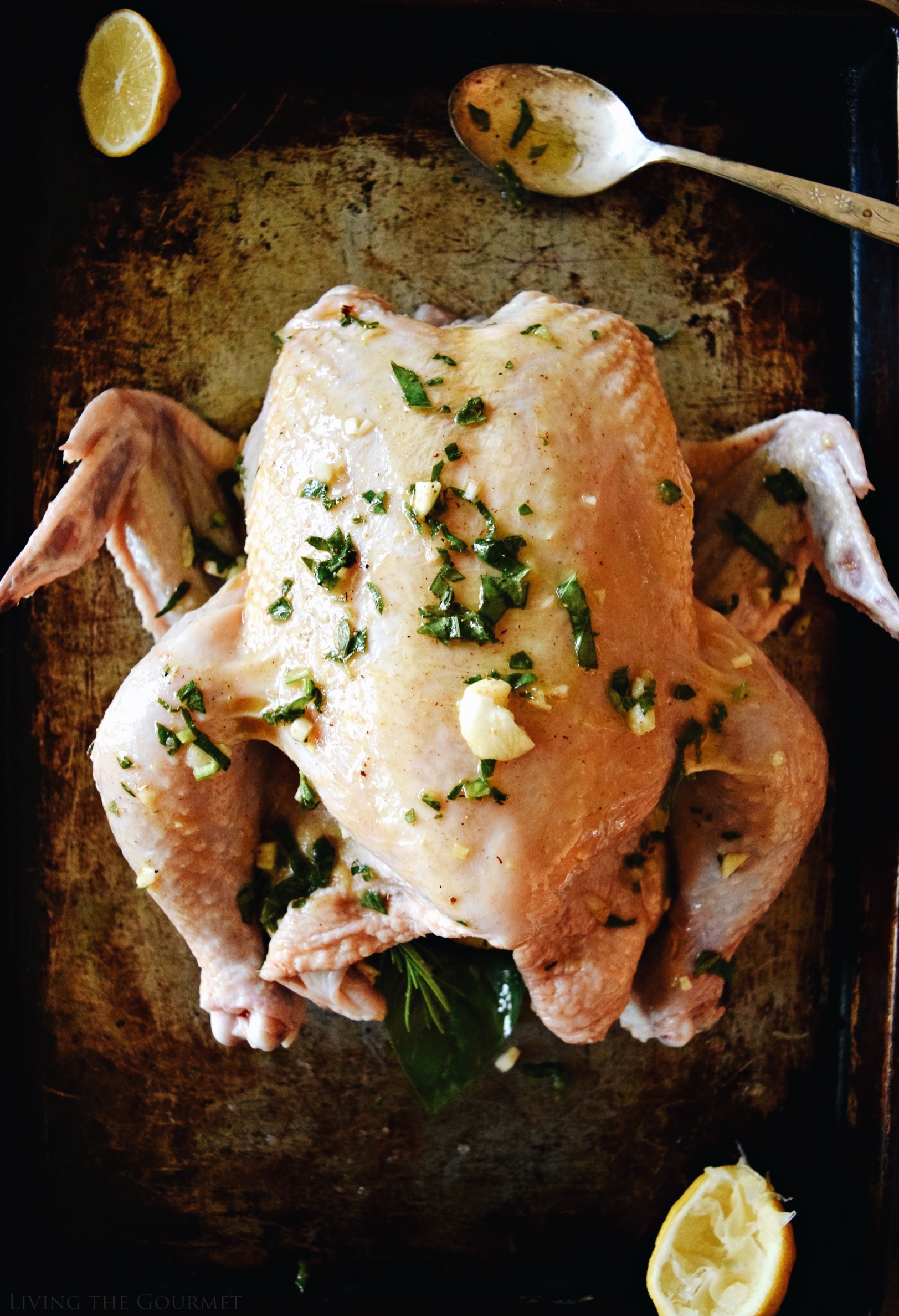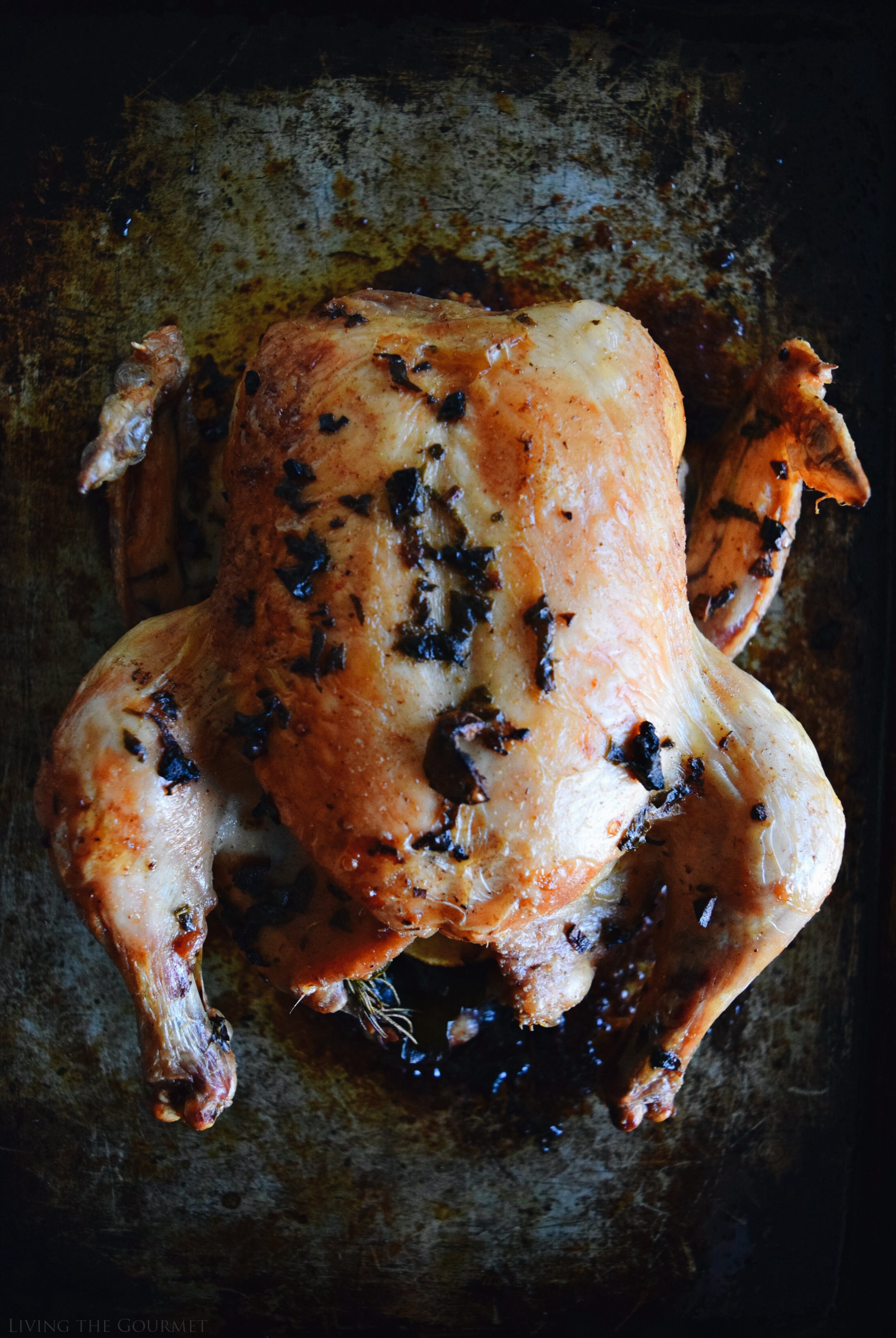 Print
Brown Butter Summer Roast Chicken
Author:
Prep Time:

10 minutes

Cook Time:

40 minutes

Total Time:

50 minutes

Yield:

4

1

x
Category:

Main Dish
1

(4lb.) organic whole chicken

3 tablespoons

butter, melted

1/4

cup

extra virgin olive oil

2

cloves garlic, minced

3

–

4

large basil leaves, finely chopped plus extra for stuffing
Sprig of fresh oregano, finely chopped
Sprig of fresh thyme, finely chopped
Juice of

1/2

lemon

1 teaspoon

ground coriander

1/4 teaspoon

fresh nutmeg, grated

1/2 teaspoon

salt

1/2 teaspoon

fresh ground black pepper
Instructions
Prepare the chicken by rubbing it down with salt and cleaning the cavity. Place in a baking pan and rub down with a slice of lemon. Set aside.
Preheat oven to 375 degrees F.
In a small saucepan, melt butter down until it begins to bubble. Lower the heat and let simmer until browned. Set aside.
In a small bowl, whisk together olive oil, garlic, herbs and spices.
Brush the chicken with the browned butter first. Then brush with the olive oil and herb marinade.
Take extra rosemary and stuff under the skin. Place extra basil leaves, a sprig of rosemary and the squeezed lemon half into the cavity.
Roast chicken for 15 to 20 minutes at 375 degrees F. then lower temperature to 350 degrees F. and roast chicken for 20 minutes per pound and continue baking until the juices run clear when you cut between the leg and the thigh.
Let the chicken rest for several minutes before slicing into it. Serve alongside your favorite vegetables and enjoy!
Recipe Card powered by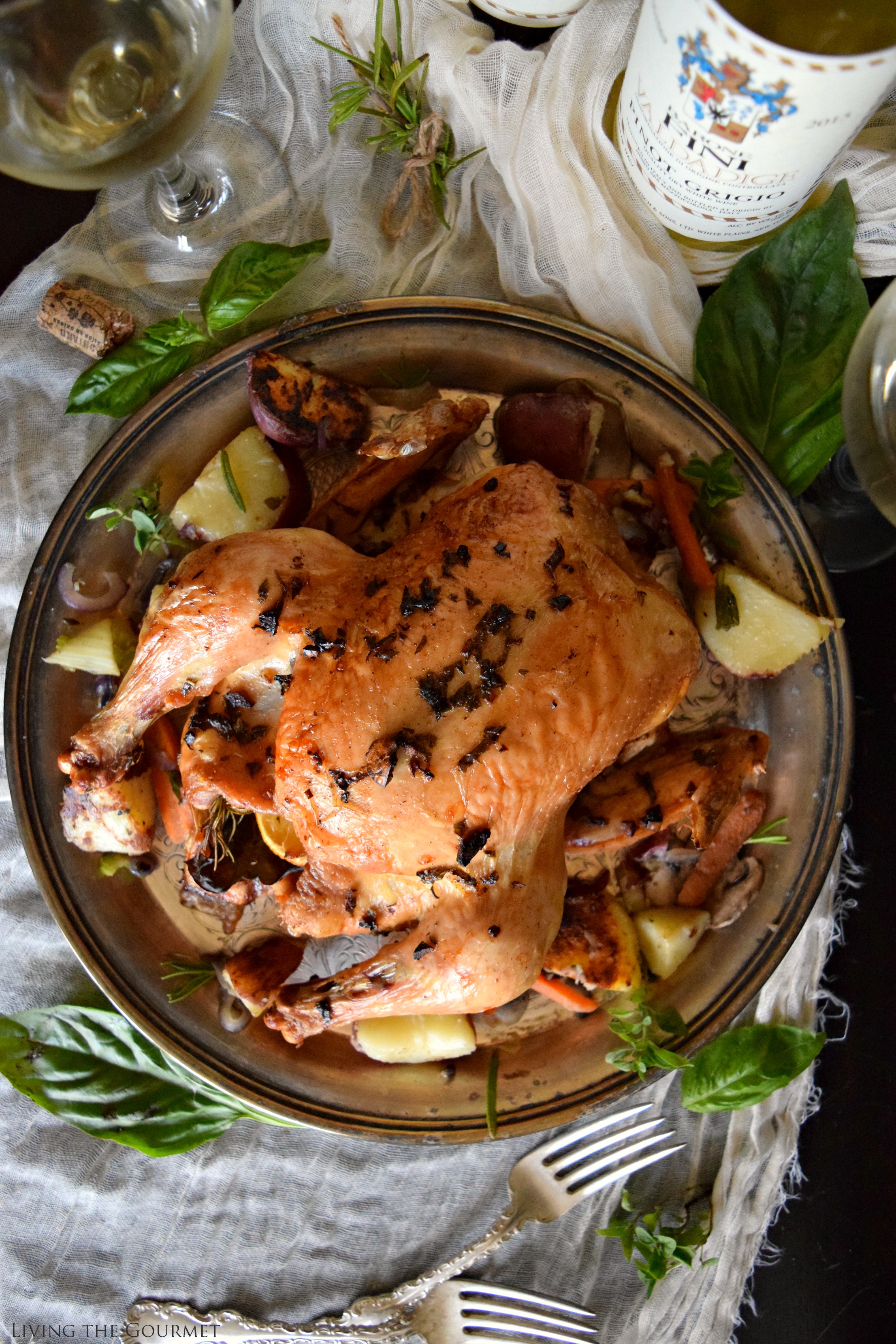 Overall, we were quite pleased with the wines. They beautiful complimented the meal and truly made this summer dish something to savor.
Cheers,
Mike
4