With Memorial Day coming, it's time to prep our menus and wine list. LTG is honored and proud to present the Purple Heart Wines, a delicious blend sure to delight your guests this holiday.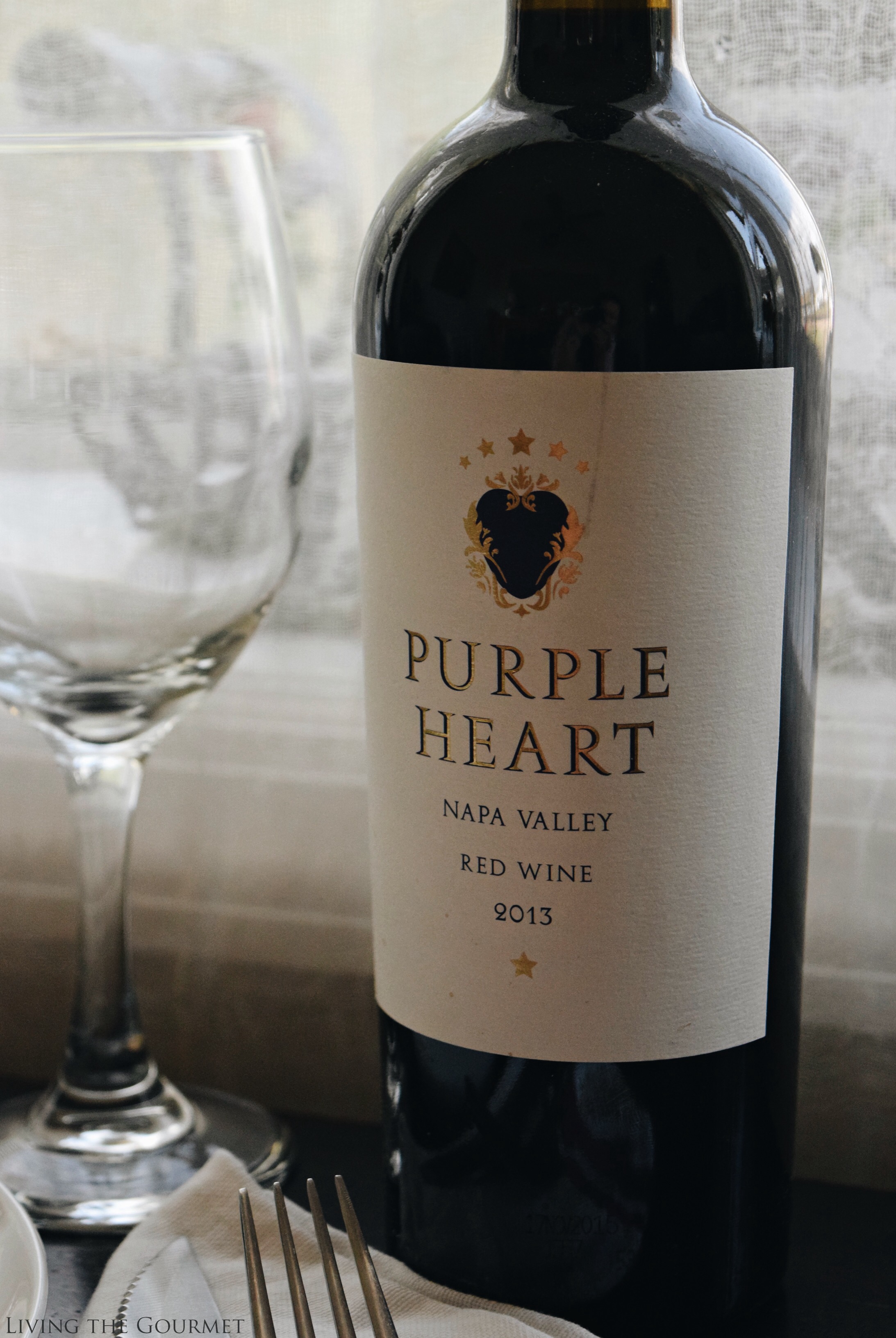 "The lifeblood of civilization is not that which what runs through our veins, but rather the fruit of vine," or so the saying goes. Many explanations are offered for the civilizing effect wine has had on humanity, ranging from the idea that while grain can be sowed from place to place, vines need to be cultivated over years and decades. I suppose if one had to give up wandering, wine would be a perfectly fine excuse. Others postulate that, for example, wine was the catalyst for the 'palaces' of Mycenaean Greece and Egypt, both as aiding in the establishment of court culture and providing a stepping stone towards higher traditions, and as marks of prestige. Still others theorize that wine, together with olive oil, marked a vital turning point in the expansion of trade volume and value throughout the cradle of civilization. Most likely, all three of these were true in varying measure at varying times.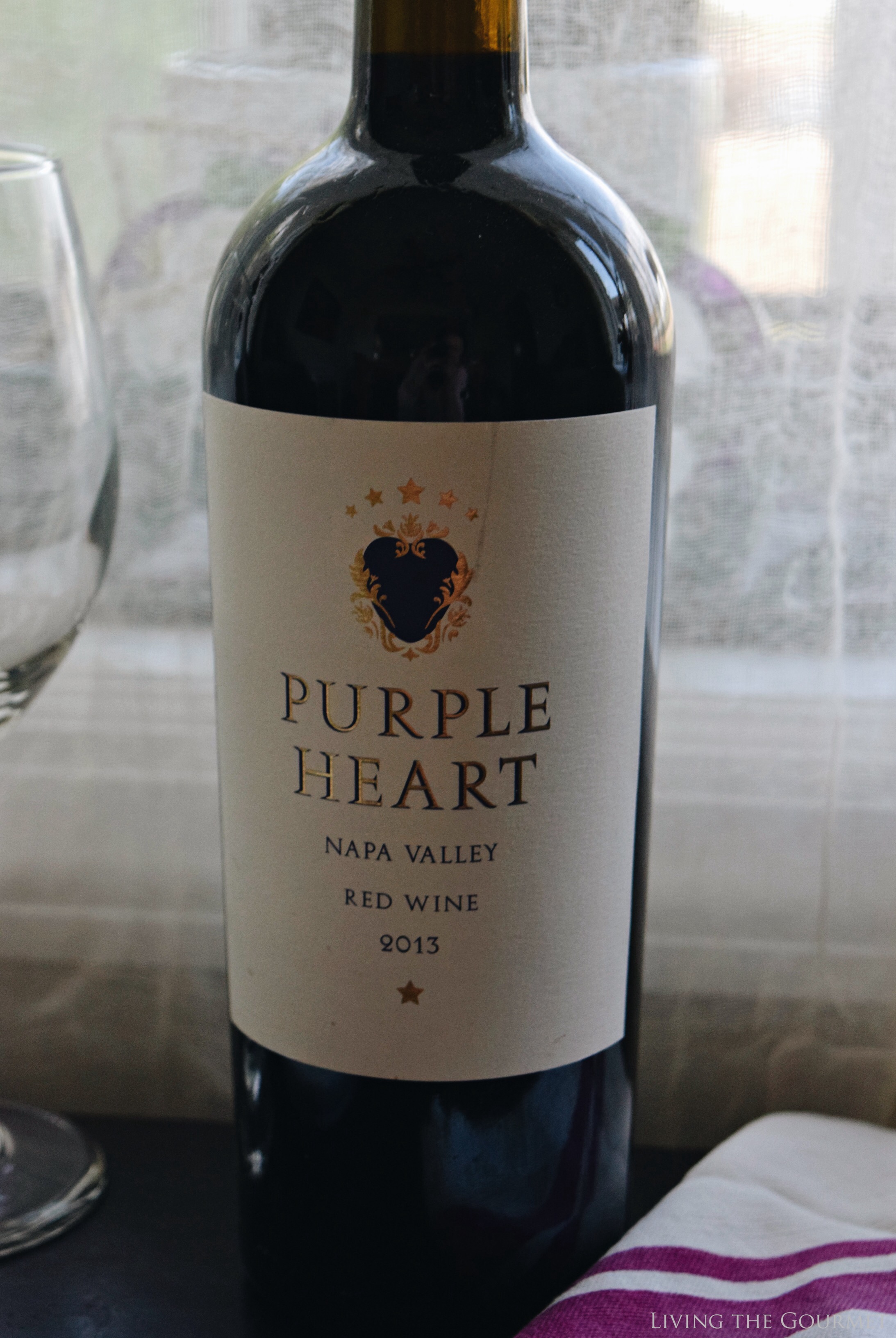 Whatever the case may be, wine is tied to who we are, but where civilizations arise, war invariably follows. Across cultures, from the honey wine and mead halls of Valhalla, to the feats of Homeric heroes, to the treasures found in graves of Egyptian kings and warriors, to the vast cellars hoarded by conquerors from Alexander the Great to Napoleon, wine has also featured prominently across global military history.
That said, today's bottle is a bit of throwback to that tradition – a 2013 Purple Heart from the Napa Valley. Last month, the representatives of Purple Heart Wine contacted me, asking if I would be interested in reviewing this bottle, and naturally I agreed.
To start, Purple Heart Wines launched the Purple Heart label in 2016, which is overseen by Ray Coursen, a Vietnam veteran, as well as veteran winemaker, under the stewardship of the Mondavi family. True to its namesake, Purple Heart Wines helps to fundraise and raise awareness for the Purple Heart Foundation, which is dedicated to helping veterans and their families.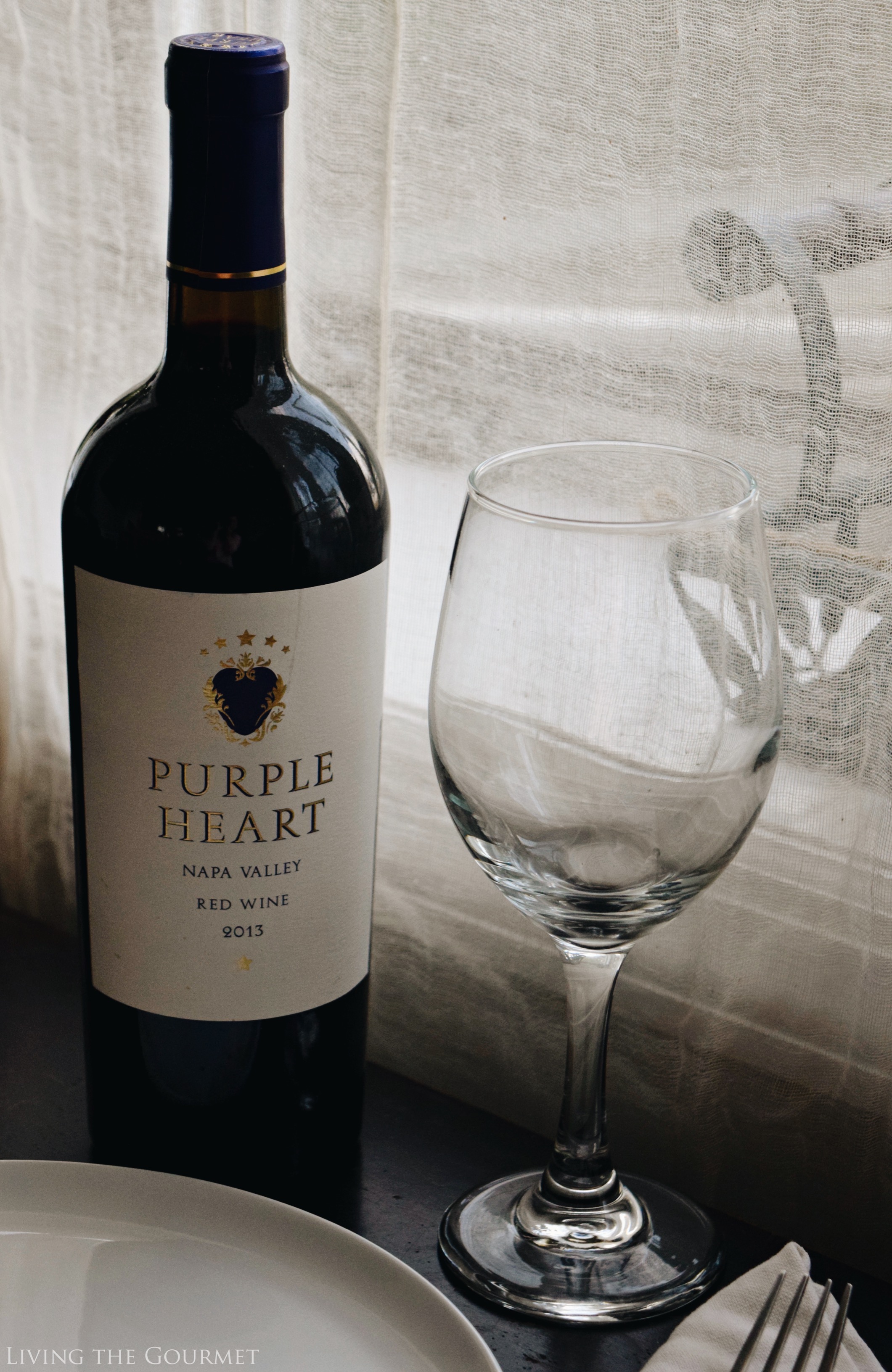 Now, for the wine.
A blend of Merlot, Cabernet Sauvignon, Cabernet Franc, and Petit Verdot, the wine features a rich cherry-ruby coloration. Tilting the glass, the coloration darkens sharply towards the depth, with bright ruby hues towards the edge of the glass. The wine introduces itself with ripe sliced cherries off the top of the glass with vague hints of dark citrus, creating an instantly and decisively fruity bouquet. Towards the middle, this softens somewhat, with the berry essences perforated by hints of nut and earthy qualities towards the bottom. On sampling, the fruit of the bouquet largely carry over, but in a somewhat milder manner. Ripe blackberry features prominently, with vague hints of plum or perhaps licorice in the background. Words such as 'drinkable,' 'pleasant,' 'easy,' and 'smooth' came to mind throughout sampling.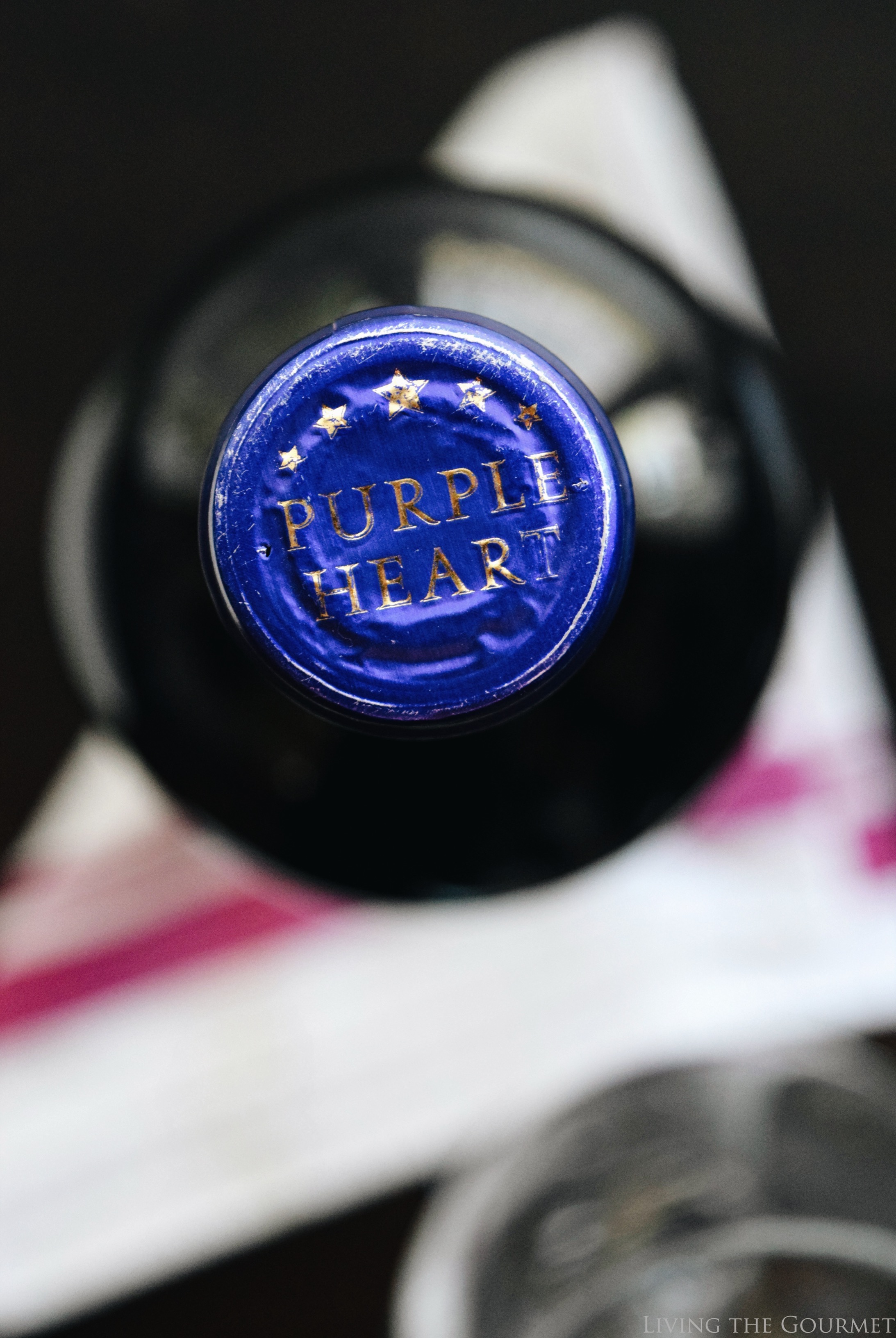 For serving, classic merlot pairings come to mind, such as evenly seared salmon prepared with herbs. Sausage with peppers, baked pasta dishes, or pasta with a spicy red wine sauce would also pair nicely. I could also envision this wine being poured alongside artisan burgers, such as burgers stuffed with scallions and brie, or served with melted blue cheese.
That said, I was very pleased with this bottle, and can easily recommend it to my readers.
This message is intended for persons 21+. Please enjoy responsibly.
Cheers,
Mike
0