I was contacted late last month by the representatives of Montana Winery, asking if I would review a pair of their bottles, as well as help promote a good cause in the process. Naturally, I agreed.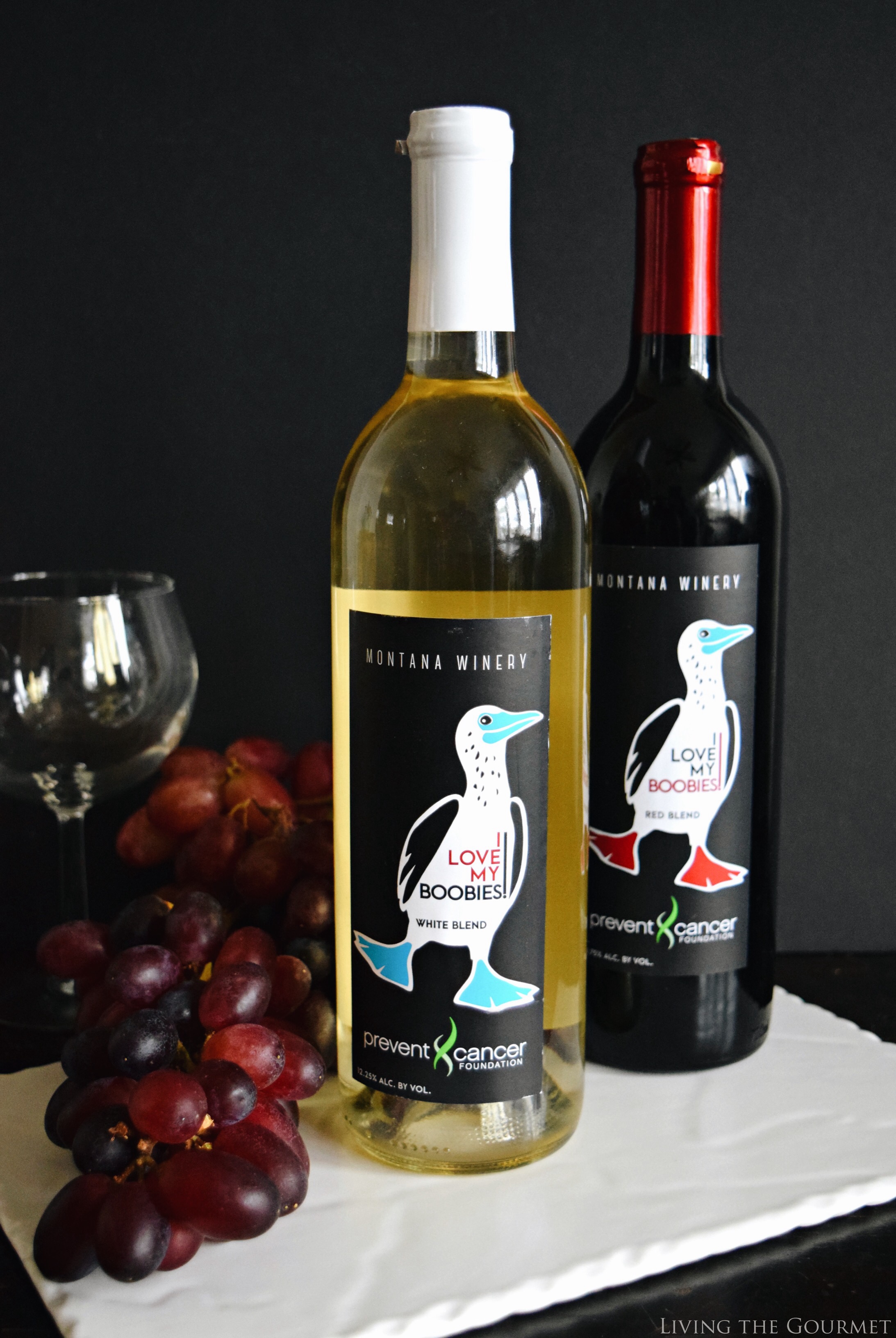 To start, Montana Winery sources their grapes from the Columbia Valley AVA out of Washington State. In wine circles, it's almost become cliché to remark that wines from this area tend to produce similar wines to those of various California vineyards. That is to say, these grapes tend to emphasize the sweeter aspects of their qualities, in addition to being somewhat more fruit-centric. However, from higher quality vineyards, grapes from this region can have exceptional balance, and European quality structure.
After agreeing, I received two bottles, a Red Blend of Cabernet Sauvignon, Merlot, and Syrah, and a White Blend of Sauvignon Blanc and Semillion. Both bottles proudly proclaim "I Love My Boobies," with a portion of the proceeds from each bottle being donated to the Prevent Cancer Foundation.
Both bottles humorously feature Booby Birds, which are good-natured and comical seafaring fowl recognizable by their red and blue feet, and the constant look of "confused shock" portrayed by their wide eyes. Prone to landing within arms-reach of hungry shipwrecked sailors, their names derives from the Spanish slang bobo for "stupid."
Worthy causes and good natured birds aside, how do the wines hold up?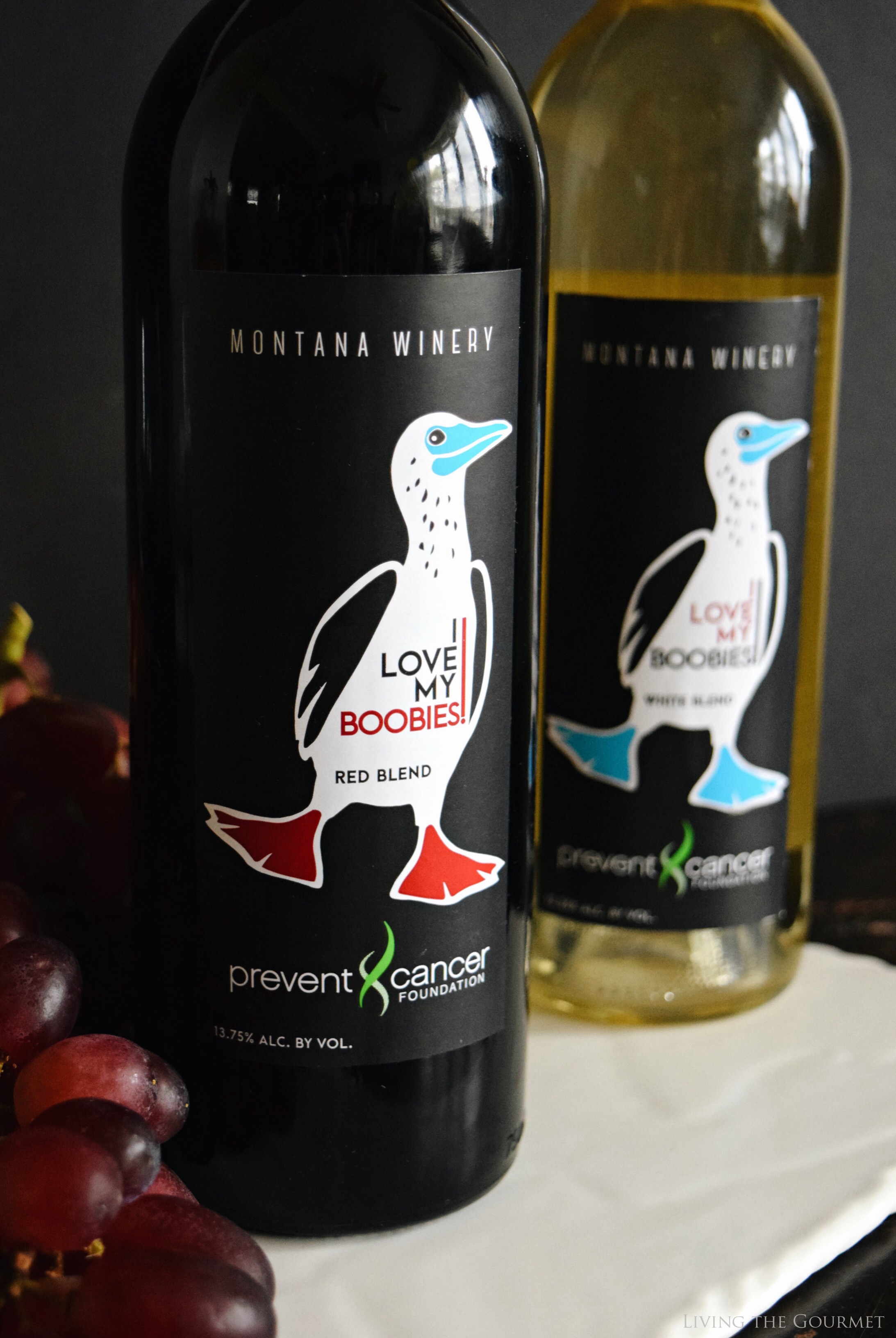 All things red being first, I started with the Red Blend. Featuring a deep ruby coloration, the wine is quite pleasing to the eye on pouring. On tilting the glass, the thinner portion of the features deep, rich purple hues, courtesy of its Syrah, which catches the light quite nicely, while the deeper portion of the wine remains deeply ruby. Off the top of the glass, the bouquet is quite mixed, featuring initial floral hints perforated by dark fruity essences. Earthy tones are quite immediate towards the middle of the glass, with possible hints of cigar box, and perhaps just a shade of tobacco leaf, which is emphasized into the bottom of the glass.
On sampling, the wine is a bit less complex than its bouquet would suggest. Dark fruits introduces the wine, think currants and sliced ripe cherry. This is carried on a very earthen foundation, think vague minerality, and either pepper or sharp herbal notes.
Overall a very pleasant wine, and well representative of its constituent parts. For pairing, I'll lean towards the wine's cabernet sauvignon qualities, and suggest spicy red sauces, sausage and peppers, thoroughly herbed roast pork, or perhaps grilled shark steaks.
The White Blend introduces itself with a very thin straw-yellow hue, which catches the light to produce very fine golden shades. The bouquet is instantly floral, think white rose petals, fresh spring leaves, and citrus fruit essences. On sampling, however, the wine is decidedly fruity, and pleasantly so. Sliced peach is prominent from the start, but veils a slightly more complex palate of white or pale fruit. Citrus perforates throughout, with very vague fresh herbaceous notes towards the finish.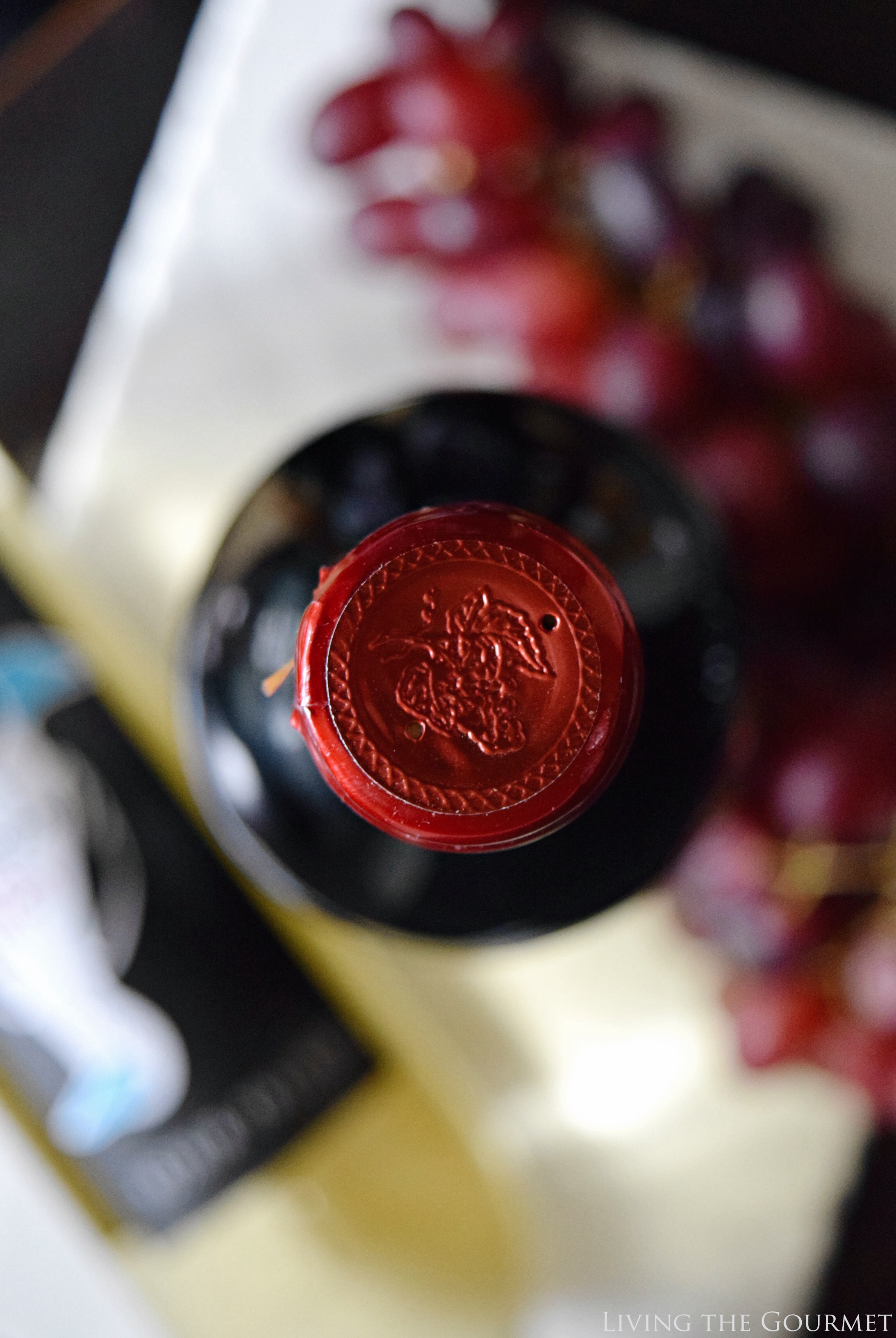 Ideally, I would serve this wine as an aperitif, preferably with mild white cheeses such as a decent brie, preferably alongside fresh fruit, and grapes. If you want to impress your guests, herb and heat the brie, then serve alongside infused olive oil with some crusty bread. For entrees, I'm going to go out on a limb here and suggest pasta prepared with olive oil and garlic.
Overall, I was very pleased with both wines, and can easily suggest them to my readers on their own merits, in addition to the worthy cause they help support.
This message is intended for persons 21+. Please enjoy responsibly.
Cheers,
Mike
0