This shop has been compensated by Collective Bias, Inc. and its advertiser. All opinions are mine alone. #MMSFlavorVote #Walmart #CollectiveBias
This deeply rich chocolate cake boasts of a warm coffee undertone and is cloaked with smooth buttercream. Speckled between each layer are the three new M&M's® peanut varieties- M&M's® Chili Nut, M&M's® Honey Nut, and our personal favorite, the inspiration behind this decadent dessert, M&M's® Coffee Nut!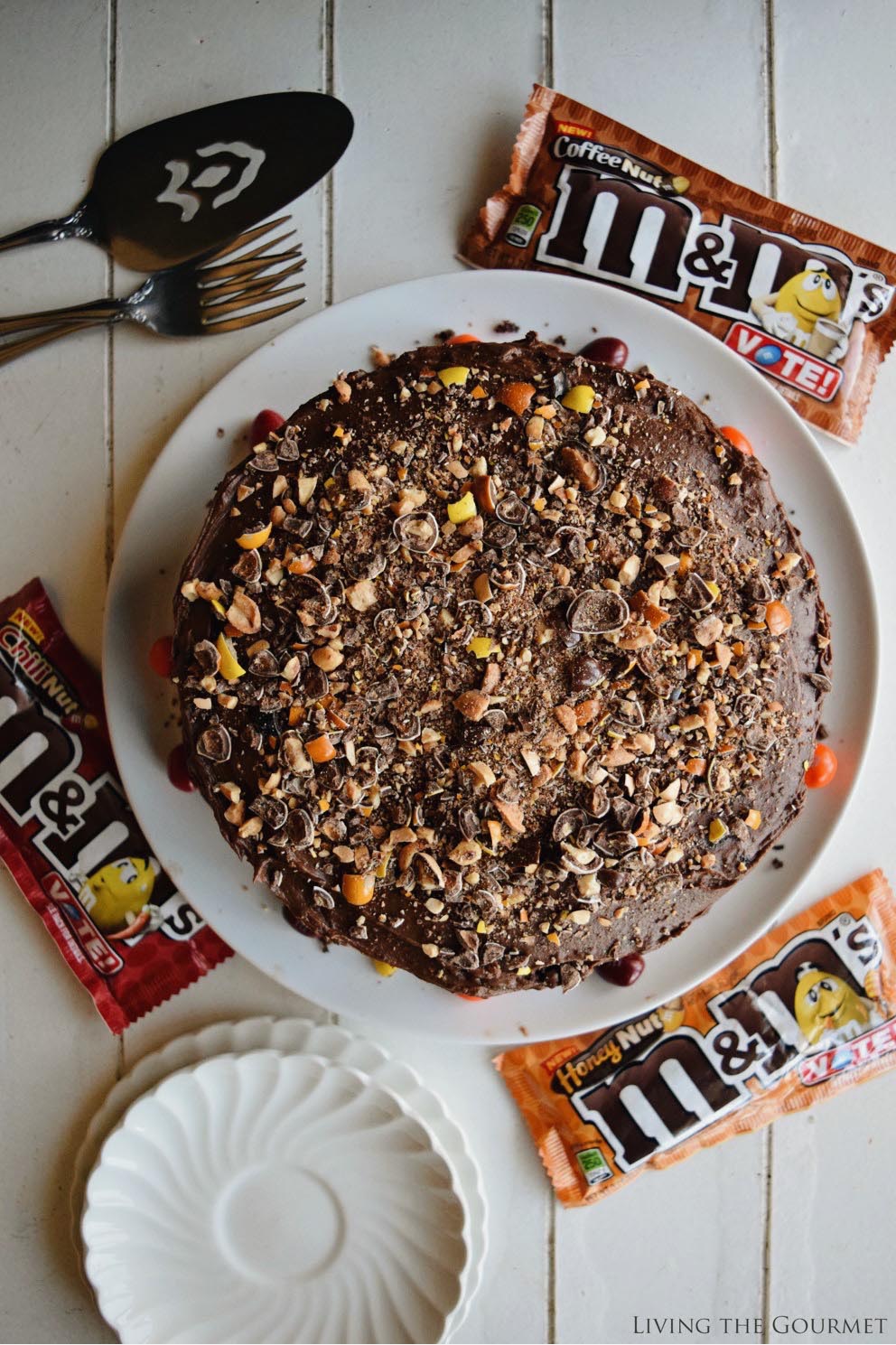 Its effects are as versatile and varied as its uses. It lifts spirits. Eases frustration. Enhances moments of joy, and is often companion in moments of sorrow. It has become a byword for 'cheating,' 'living,' 'enjoyment,' 'decadence,' 'indulgence,' and 'nirvana.' Cultures have utilized this item for everything from religious rituals, as catalysts for psychic gateways to the gods, and, of course, as the basis for innumerable beloved dishes both savory and sweet.
Of course, I am referring to chocolate.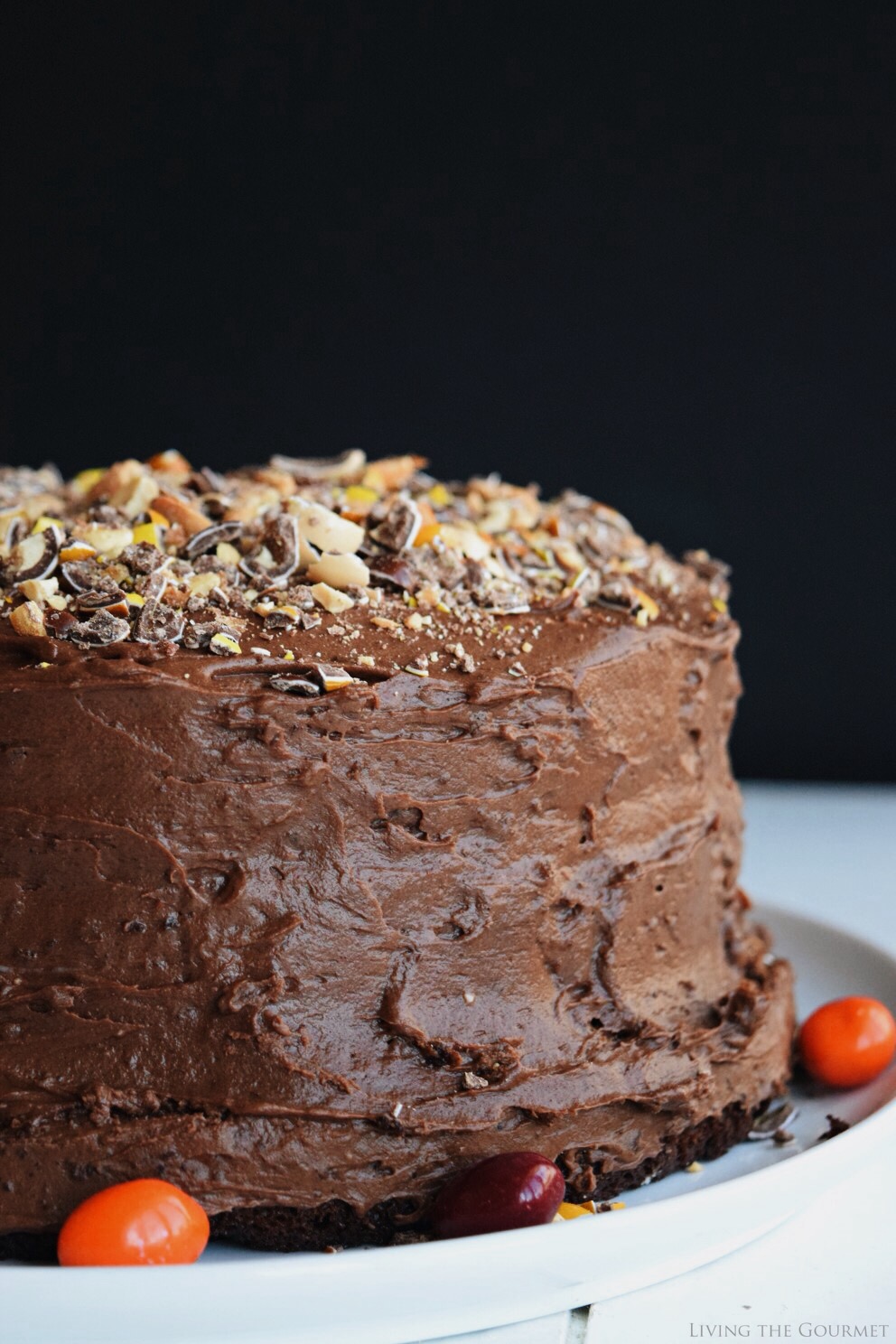 I wrote recently about how we at Living the Gourmet start off the spring season with a pair of birthdays in March and April, and how it provides us with a season long excuse to keep a plethora of our favorite foods on hand. Aside from being great fun, it's also a wellspring of seasonal creativity. However, all of that celebrating built up to a final gathering this past Sunday with family and friends.
While the dinner had to be superb, it was the cake that occupied most of my attention. While I of course wanted what I put together to be new and creative, I still wanted it to be familiar and inviting. Deciding against reinventing the dessert-wheel, I settled on preparing a classic rich chocolate cake with a homemade chocolate frosting. I enhanced the cake with coffee for added richness and flavor complexity.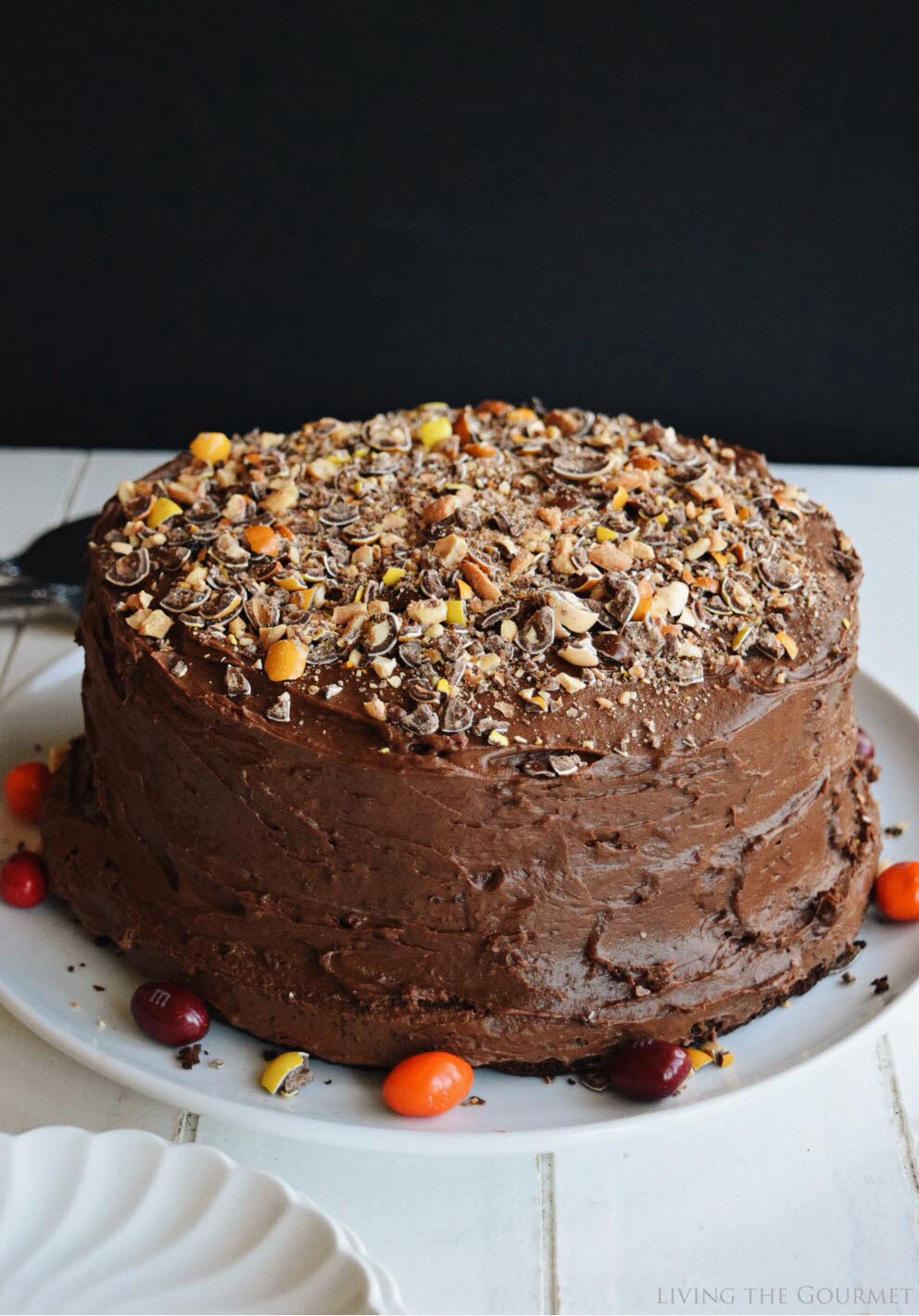 Despite having the menu set, inspiration has a way of upsetting the proverbial applecart. While shopping for supplies at Walmart, I came across three new varieties of M&M's® – namely M&M's® Chili Nut, M&M's ® Honey Nut, and M&M's® Coffee Nut, all available in 90z bags.
This being the time – not – to resist temptation, I picked up all three.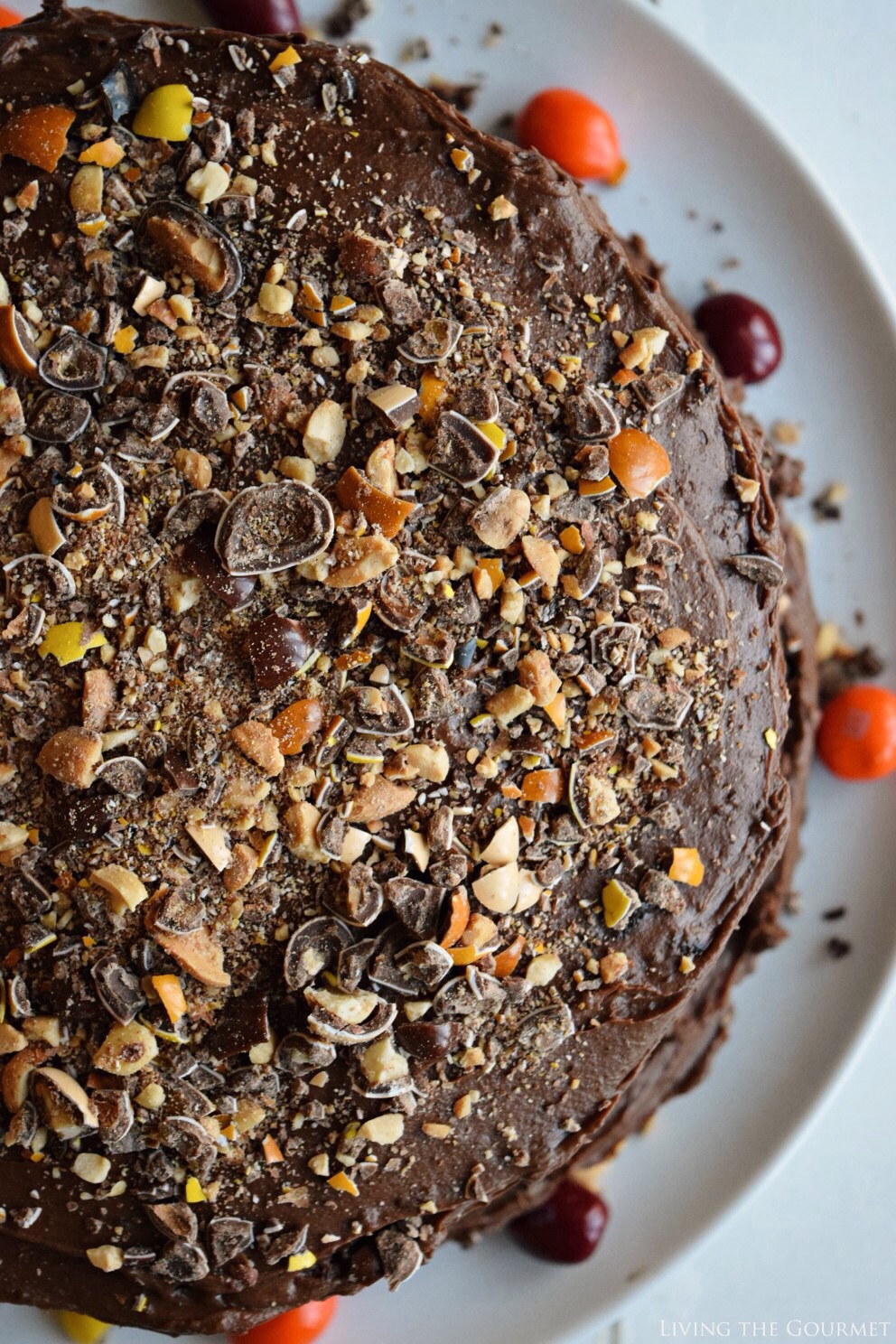 After assembling the cake as shown below, I decided to use one of the three varieties as more than a dessert side. I chopped up the M&M's® Coffee Nut, and dusted them over the top of the cake for added coffee notes and crunch.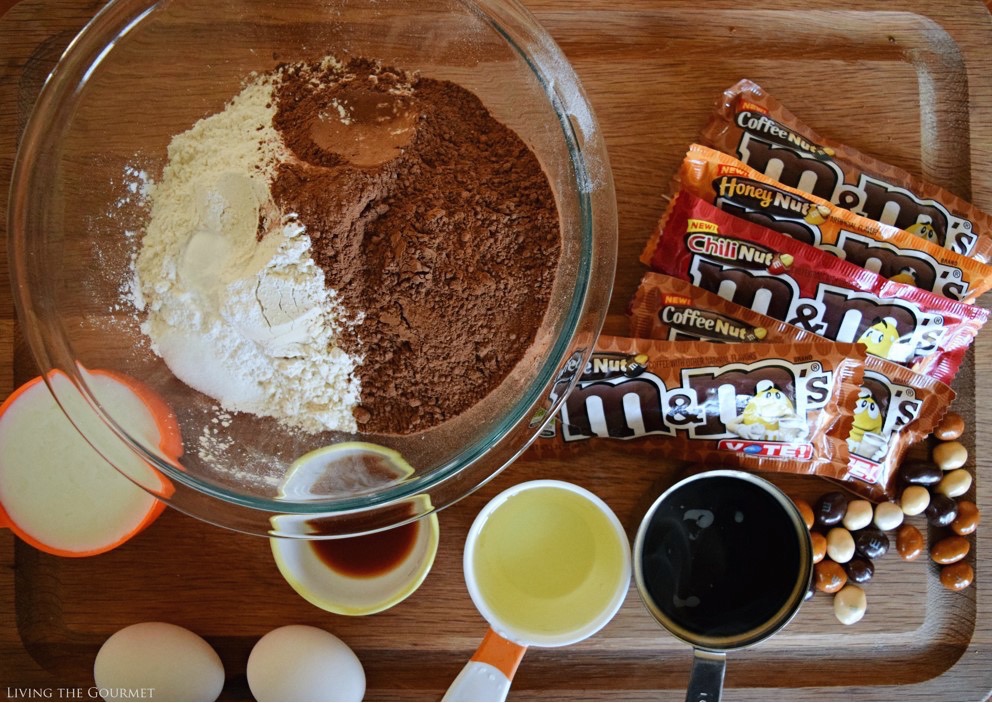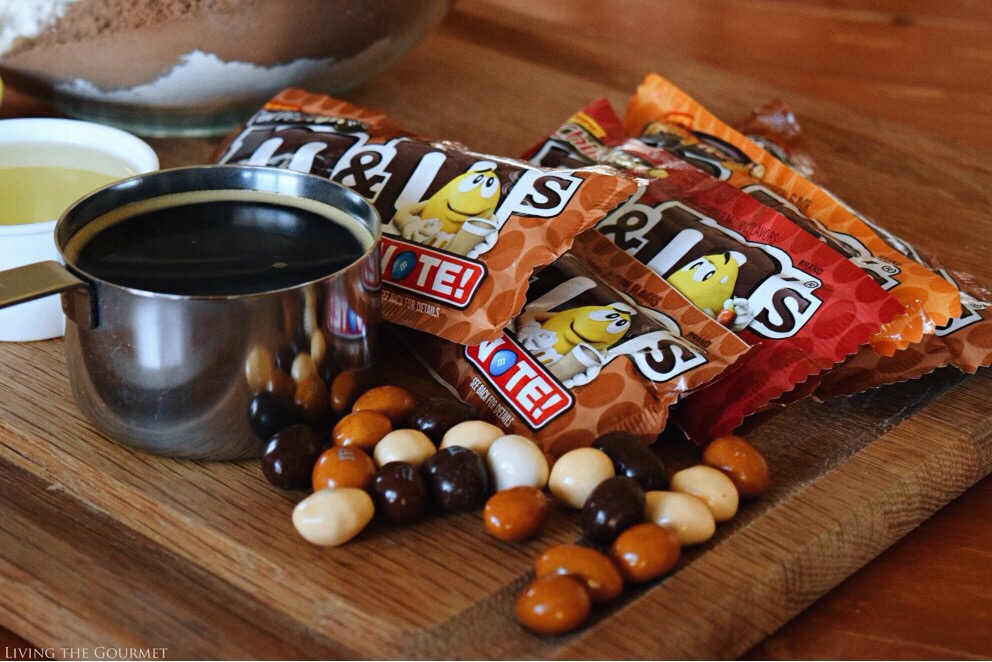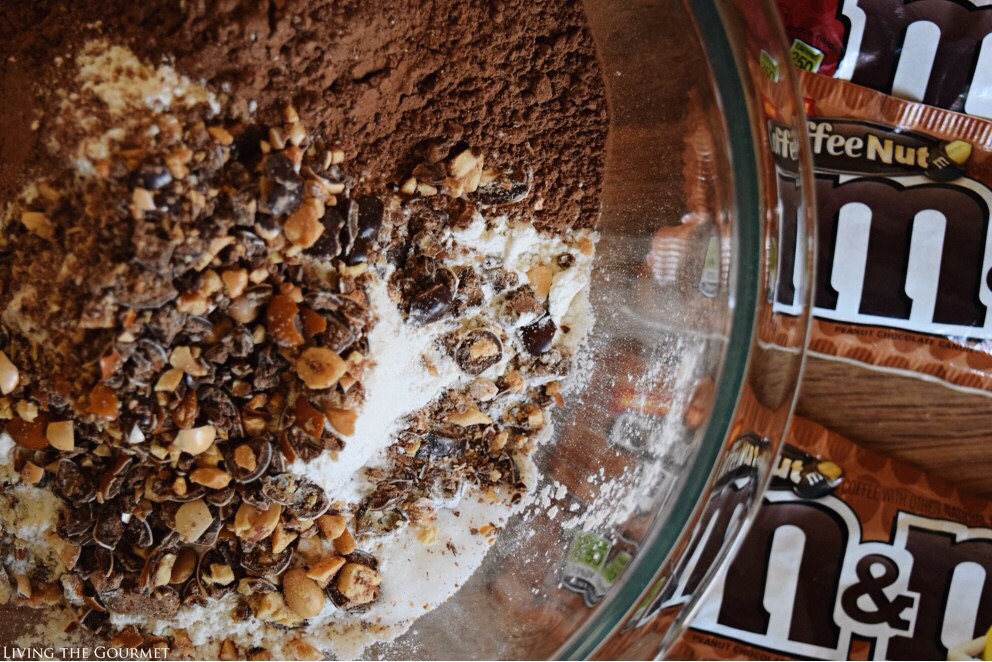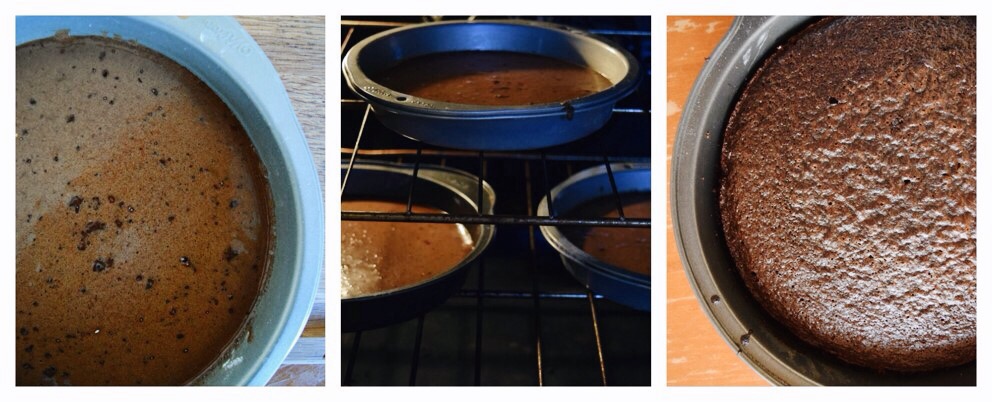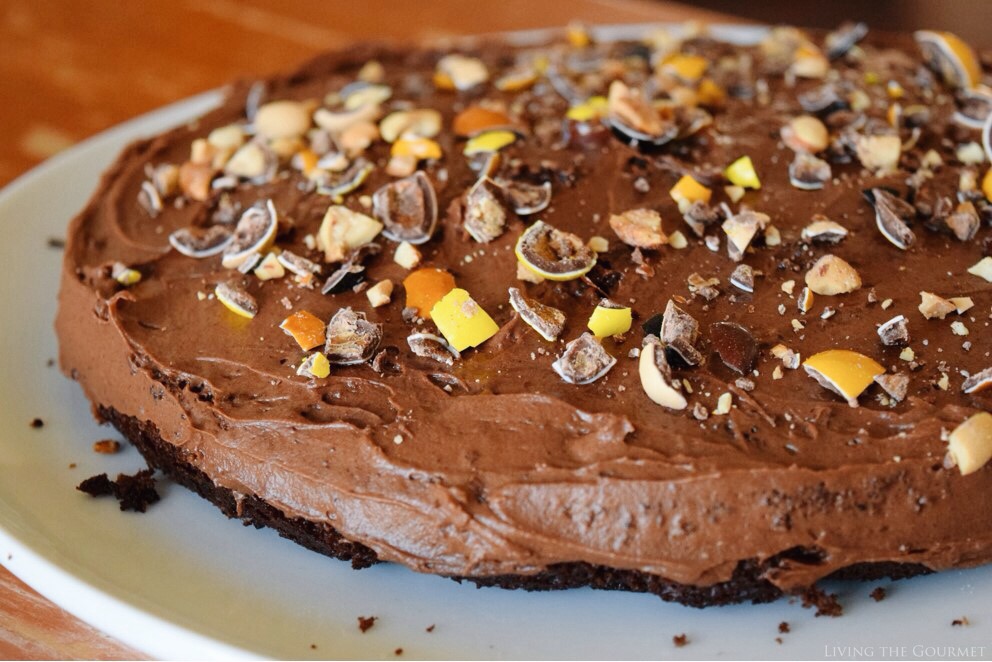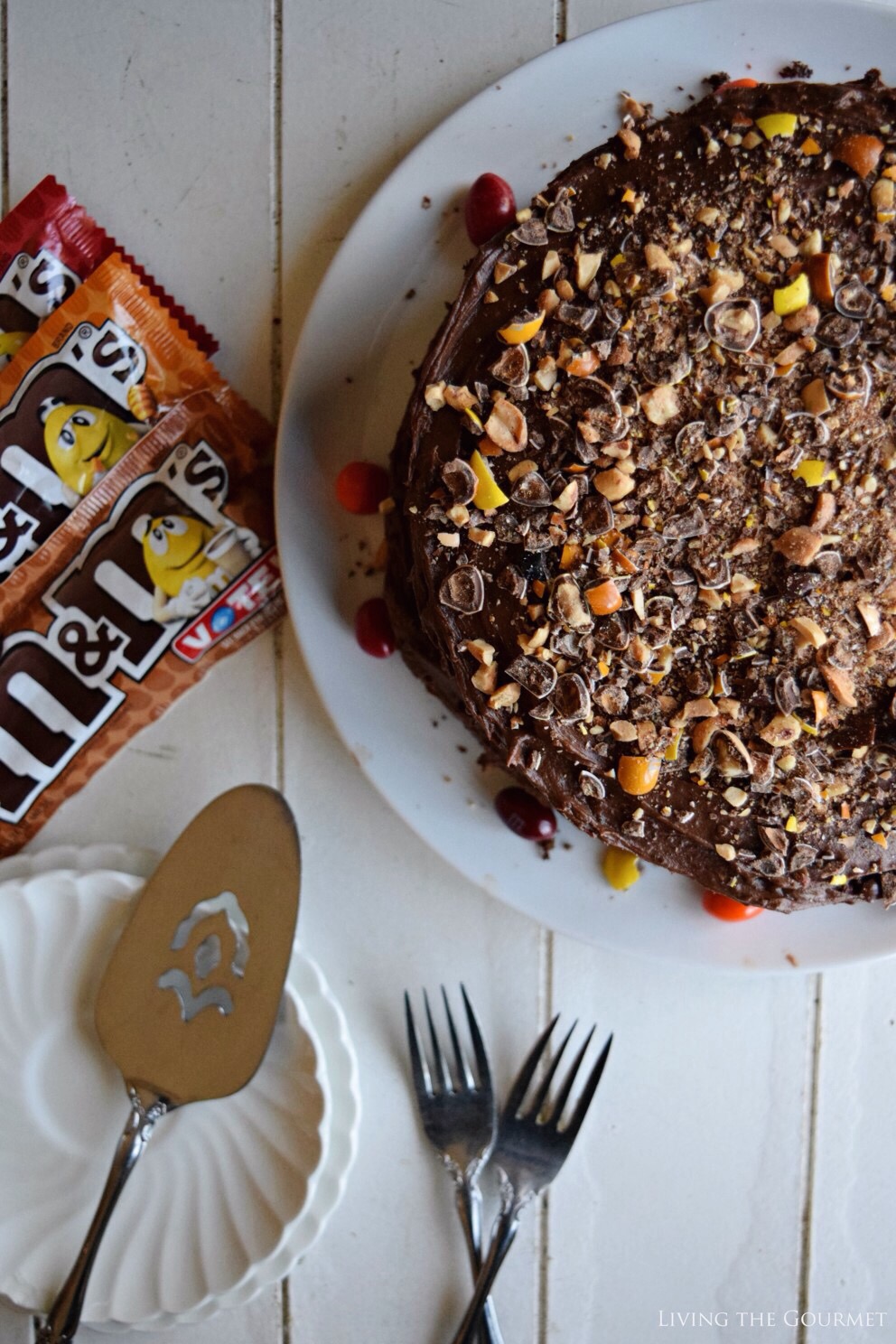 Living the Gourmet
Yields 8
Coffee Nut Chocolate Cake
15 minPrep Time
35 minCook Time
50 minTotal Time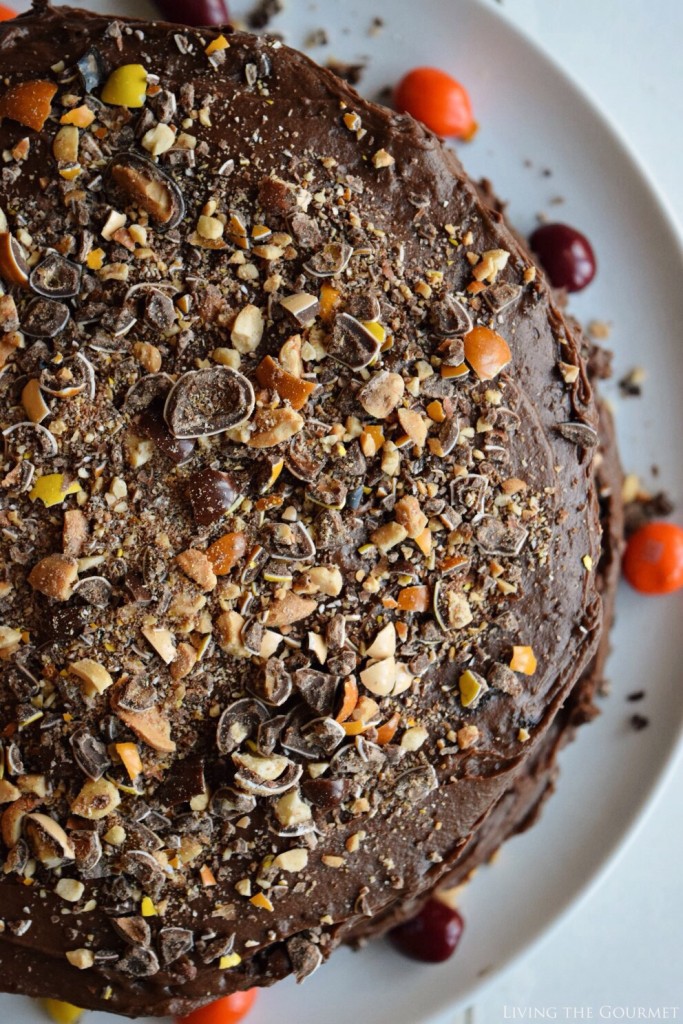 Ingredients
For the Cake:

2 cups sugar
13/4 cups all-purpose flour
3/4 cup Cocoa Powder
11/2 tsp. baking powder
11/2 tsp. baking soda
1 tsp. salt
2 eggs
1 cup buttermilk
1/2 cup vegetable oil
2 tsp. chocolate extract
1 cup hot coffee

For the Frosting:

1/2 cup of unsalted butte, softened
2/3 cup Cocoa Powder
3 cups powdered sugar
1/2 cup milk
1 tsp. chocolate extract
9 oz. bag of M&M's® Coffee Nut, chopped
Instructions
For the Cake:

Preheat Oven 350 degrees F.
Butter and flour the baking pans.
Stir together sugar, flour, cocoa, baking powder, baking soda and salt in large bowl.
Add eggs, butter milk, oil and chocolate extract; beat with an electric mixer for minute or two. Slowly add coffee while mixing. (The batter will be thin).
Bake 30 – 35 minutes or until the toothpick test comes out clean.
Cool the cake for 10 – 15 minutes before removing from pan.
Cool completely before frosting.

For the Frosting:

In a large bowl combine the butter, cocoa powder, powdered sugar, chocolate extract and milk. Beat with an electric mixer until smooth and creamy enough for spreading.
Spread on a completely cooled cake and top the frosting with the crushed M&M's® Coffee Nut.
7.8.1.2
263
https://livingthegourmet.com/2016/04/coffee-nut-chocolate-cake.html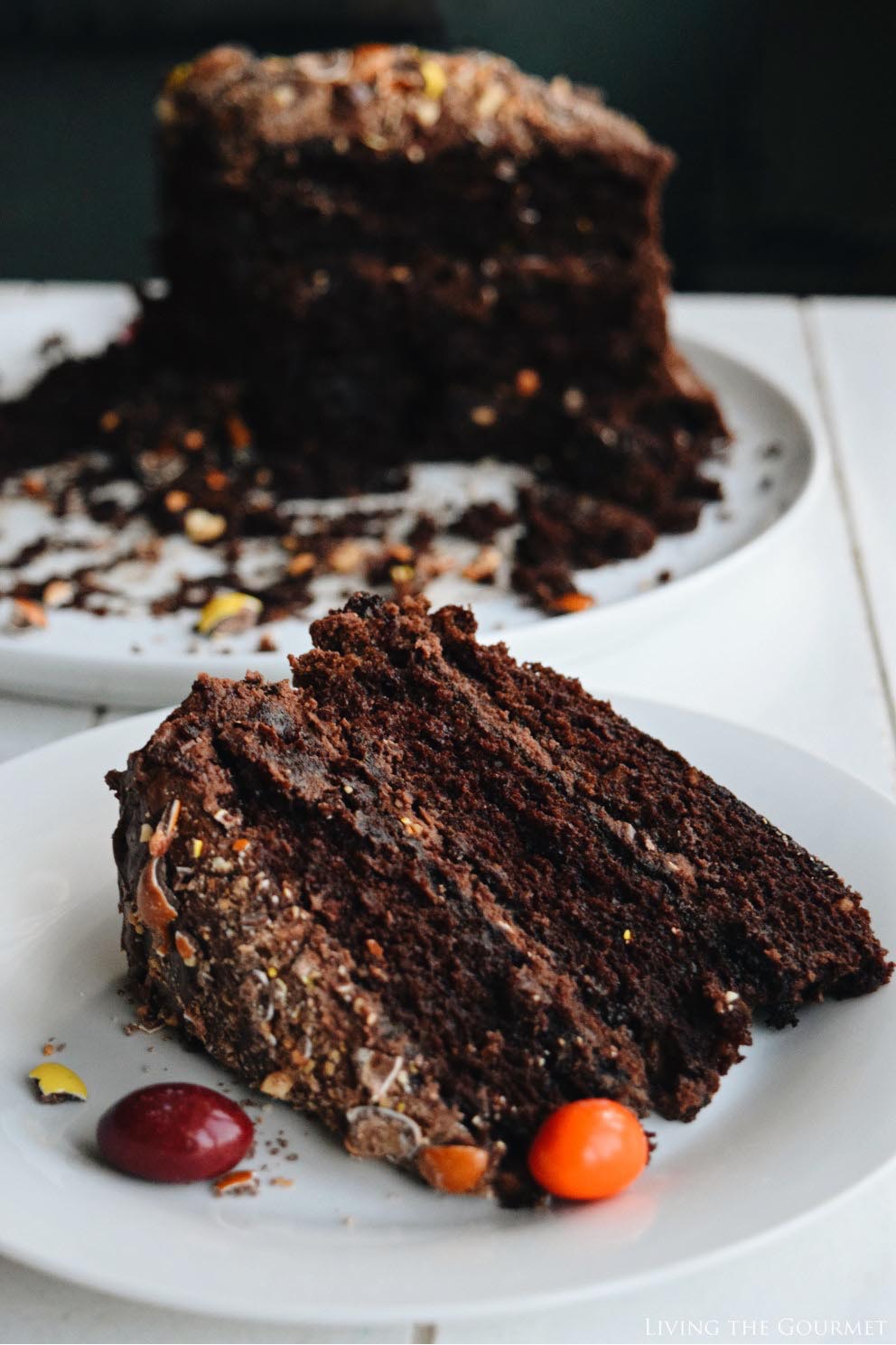 Needless to say, the cake was a success, and was an excellent way to the end of the last several weeks. What are some of your favorite ways to celebrate a birthday? Or what are some of your favorite spring entertaining ideas? We would love to hear from you.
Don't forget to cast your vote on Facebook for the M&M's® Flavor Vote! The winner of the three new M&M's® peanut varieties will be announced in August and will remain on shelves.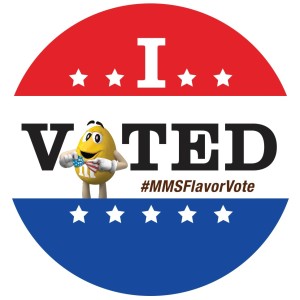 Enjoy with Love!
0