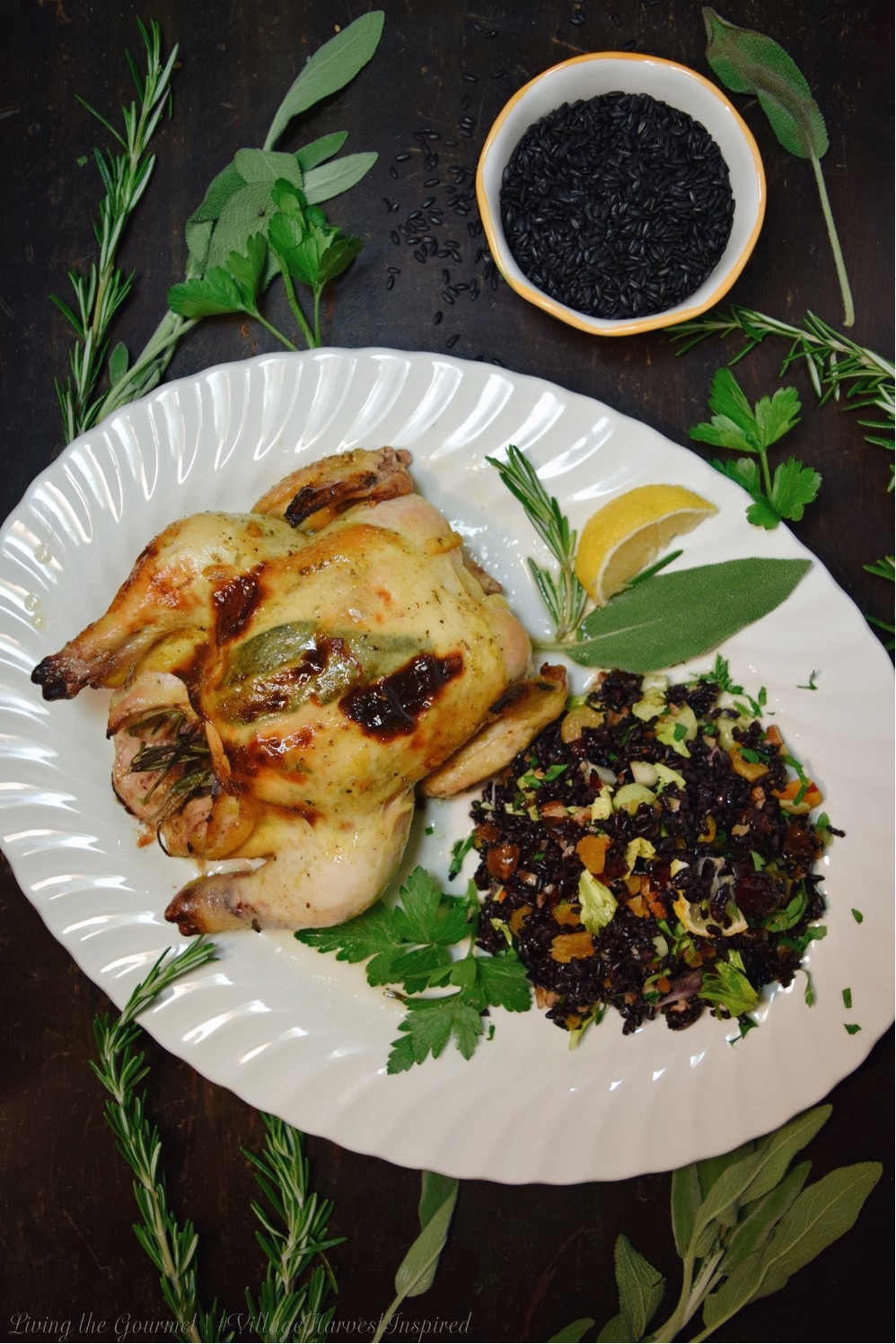 Before we continue, I feel the need to give a bit of context. Living on coastal Long Island, no matter how connected to "The City" one feels, the "Coast," not unlike the River Gods of Homer's epics, always finds a way to remind us of who is truly in charge. It's a unique and at times self-contradictory clash of cultural perspectives, I will admit.
For example, it was just last summer that I found myself attending media events in the city, and juggling requests for on-site wine reviews from highbrow metropolitan restaurants. You can be quite certain that I felt like a true 'urbanite extraordinaire' at the time. Fast-forward to this winter, however, and I find myself contending with uniquely 'Coastal' issues, chief among them the installation of new bulk heading, the marking tide tables, and worrying myself sleepless over the possibility of winter flooding. Winter flooding is much the same as summer flooding…just colder.
Looking out from the window of my home office, my eyes roam the skeleton of a snow-caked dock still visibly under construction, huge beams jutting out defiantly from overturned earth, mud and ice mixing at the shoreline. A rusty crane flanks the scene, tethered to an old world style tugboat, which looks as though it were pulled straight from a Walt Whitman poem. The chilled canal is blanketed in a patchwork of shattered ice, the larger chunks drifting off into the river. There's a Roman proverb about harsh rain following great battles, and I would venture to say that harsh winds always seem to follow great snows, and today is no different. With each gust, the winds conjure the chime of nautical bells, lacing the air with sound of sea-kissed brass.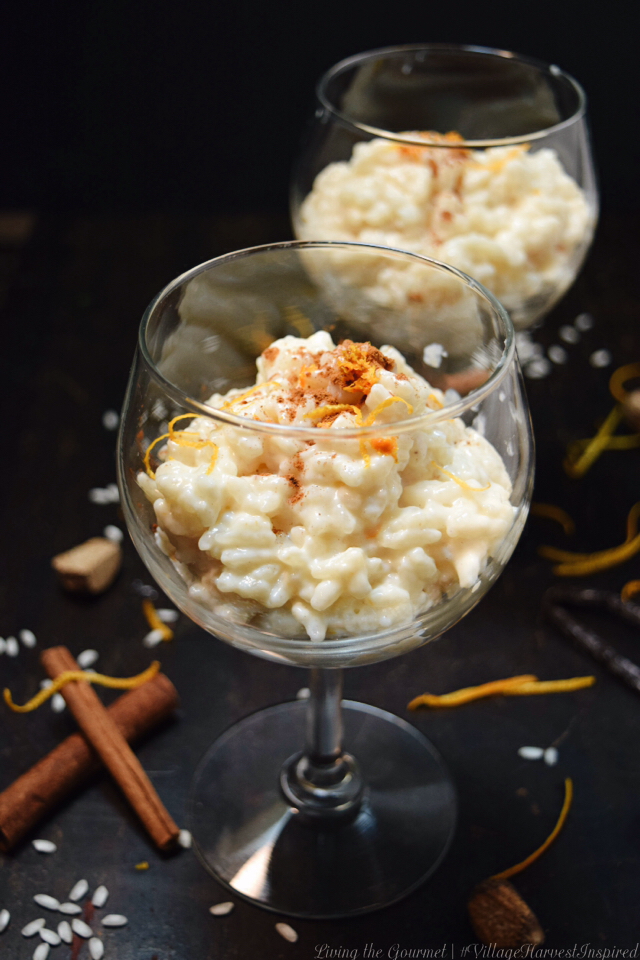 It's no wonder I was reminded, optimistically, of what Hal Borland remarked, that "No winter lasts forever, and no spring skips its turn." Camus, of course, replied, in the back of my mind, that "In the depth of winter I finally learned that in me resided an eternal summer."
Needless to say, with winter in full swing here, I'll admit that I've had some trouble finding my own "Eternal Summer."
As one might expect, being snowed in comes with more than just mere inconveniences and picturesque scenery. For example, I wrote recently about the New Year and my fitness goals. More specifically, however, and more importantly, I wrote about my goals related to overall wellness. The general idea I was trying to convey was that, taken over time, general wellness simply becomes a part of one's lifestyle, a habit that one doesn't necessarily need to think about. It's simply how one lives.
Not surprisingly, since the slush laden ground hardly lends itself to pleasant strolls, I've been trying to take some extra care with what I've been eating since my exercise regimen has taken a bit of hit over the past week.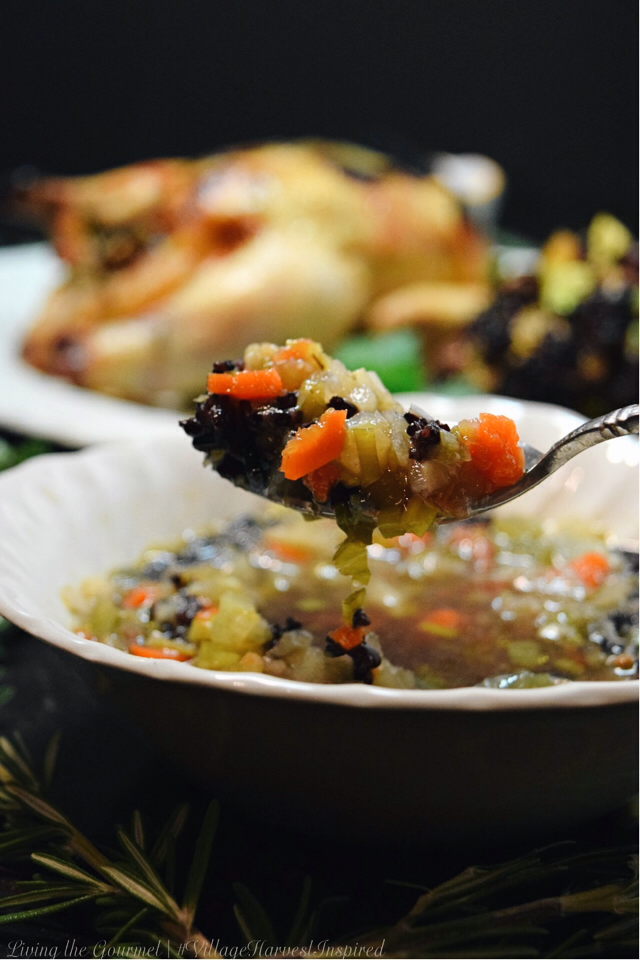 Print
Turnip and Leek Soup with Black Rice Black Rice Salad Sage and Rosemary Cornish Hens Arborio Rice Pudding
Author:
Prep Time:

5 minutes

Cook Time:

20 minutes

Total Time:

1 hour 25 minutes

Yield:

5

-6

1

x
Category:

salad Dessert
1

cup

of uncooked Village Harvest Black Rice - prepared as directed

2

cloves of garlic - chopped

2

stalks of celery - diced

2

carrots - sliced

1

vine ripe tomato - diced

2

leeks - sliced thin

2

-

3

small turnips - diced

1

small red onion - sliced

1/4

cup

Italian parsley - chopped

1/2 tsp

. salt

1/2 tsp

. black pepper

1 tsp

. dried oregano

1/4 tsp

. fresh grated nutmeg

1/4 tsp

. ground cloves
Juice of

1/2

lemon

2

tbs. olive oil

3

-

4

cups

chicken broth
Salad:
2

cups

of Harvest Black Rice - cooked as directed

2

stalks celery - chopped

1

small red onion - sliced thin

2

cloves of garlic - chopped fine

1/4

cup

of fresh Italian parsley - chopped

1/4

cup

of dried pitted dates - chopped

1/4

cup

of dried cranberries - chopped

1/4

cup

of dried apricots - chopped

1/4

cup

of pecans - chopped
Dressing:
Juice of

1

lemon

1/4 tsp

. sugar

1/4 tsp

. salt

1/2 tsp

. black pepper

1/4

cup

olive oil

5

Cornish Hens - clean and pat dry
Fresh sage leaves
Fresh rosemary sprigs
For the Marinade:
4

tbs. orange marmalade
Juice of

1

lemon

3

tbs. olive oil

3

tbs. balsamic vinegar

1 tsp

. sugar

1/2 tsp

. salt

1/2 tsp

. black pepper
Fresh nutmeg grated

1 tsp

. ground coriander

1

cup

Arborio Rice

1/2

cup

sugar
Pinch of salt

4 3/4

cup

whole milk

1 tablespoon

vanilla

1/4

cup

heavy cream

1/2 teaspoon

cinnamon

1/2 teaspoon

nutmeg
Zest of

1

orange
Instructions
Prepare rice as directed as set aside.
Heat a heavy soup pot with the olive oil; add the garlic, celery, carrots, tomato, leeks turnips, red onion, and parsley. Cook the veggies down for two to three minutes.
Add the broth and seasonings and simmer on a gentle heat for about 30 minutes.
Taste to adjust seasonings and add lemon juice.
Ladle a scoop of rice in bowl and cover with soup. Serve with a small drizzle of olive oil and fresh ground black pepper.
Salad:
In a large bowl combine the cooked rice with the chopped celery, onion, garlic, parsley, dates, cranberries, apricots and pecans and toss.
Dressing:
Combine all of the lemon juice with the sugar, salt, black pepper and olive oil and stir.
Rub the marinade on the entire hen and gently lift the skin of the hen and rub the marinade under the skin.
Place a sage leaf under the skin of the hen and a sprig of rosemary into the cavity of the hen.
Preheat the oven 350 degrees F.
Place the hens in a baking pan.
Bake for 60 - 65 minutes or until the juices of the hen run clear.
Let the hens rest from the oven for about 10 minutes before serving.
In a large saucepan, bring rice, sugar, salt and 4 1/2 cups milk to a boil over medium heat. Reduce heat to low, cover and let simmer until thickened, about 20 minutes. Stir in vanilla and remaining 1/4 cup milk.
Transfer the rice pudding to a serving bowl and cover with cling film, pressing the cling film to the surface of the pudding to prevent a skin from forming on top. Transfer to the refrigerator and leave for about couple of hours.
Before serving, stir in cream, cinnamon, nutmeg and orange zest. Serve with a dollop of fresh whipped cream is desired and top with addition orange shavings.
Recipe Card powered by
All in all, it was a perfect winter meal, hardy and delicious, while still keeping me on track for my New Year's goals.
On a closing note, I would just like to mention that aside from their dedication to innovations designed to help farmers, Village Harvest has invested in local communities through social development and sustainability projects, while allocating funds to help build schools and support education programs. They also donate a portion of their profits to these endeavors, ensuring that there's global goodness in every bag of rice they sell.
What are some of your favorite wintery dishes? And what are you doing to keep on track for your New Year's goals? We would love to hear from you, and use the product locator to find Village Harvest at a store near you!
Enjoy with Love,
Catherine
xo
I was selected for this opportunity as a member of Clever Girls and the content and opinions expressed here are all my own.
0