This post is sponsored by Blue Diamond Almond Breeze Almondmilk.
Start the New Year off on the right note by making your mornings easy and delicious with these Apple Cornmeal Muffins.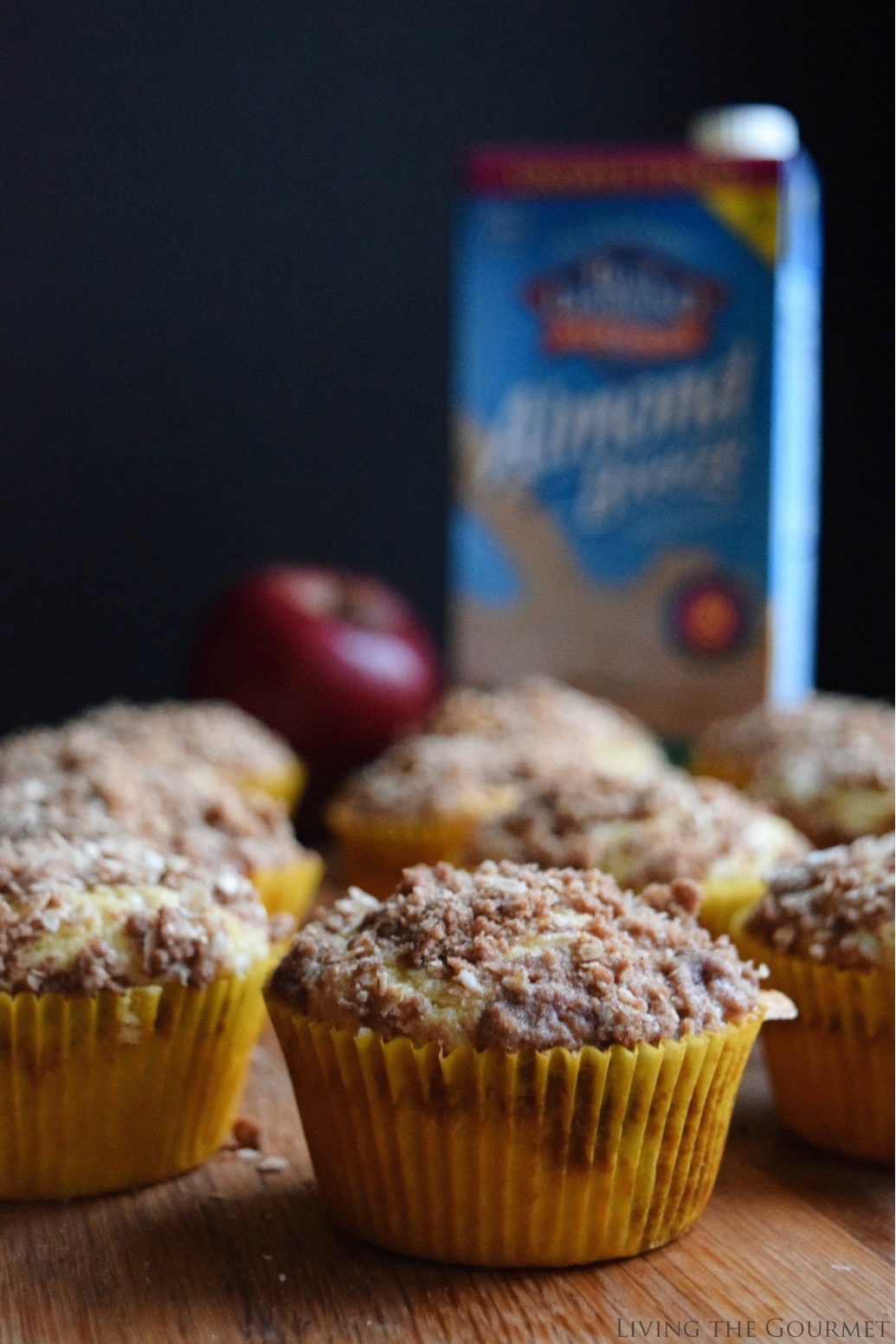 One of the traditions meant to celebrate the completion of our planet's annual trip around the sun is the making, and often breaking of, promises to ourselves in the form of 'Resolutions.' While some aim these promises as self-betterment, or goals for greater success, spiritual awakening, or greater self-discipline, most these promises are simply aimed at our waistline. After all, since we are all destined to hurdle through space at roughly 828,000km per hour, we may as look our trimmest for such a wild journey.
I must admit that I myself gave into the temptation of that latter, waistline resolution. If you've been following the site, you are well aware of my attempts to tackle my own…eh, plumpness, and my journey through the deserts of weights and powders, preceded by stints of meaningless privation, and my eventual, usually unintended, abandonment of each.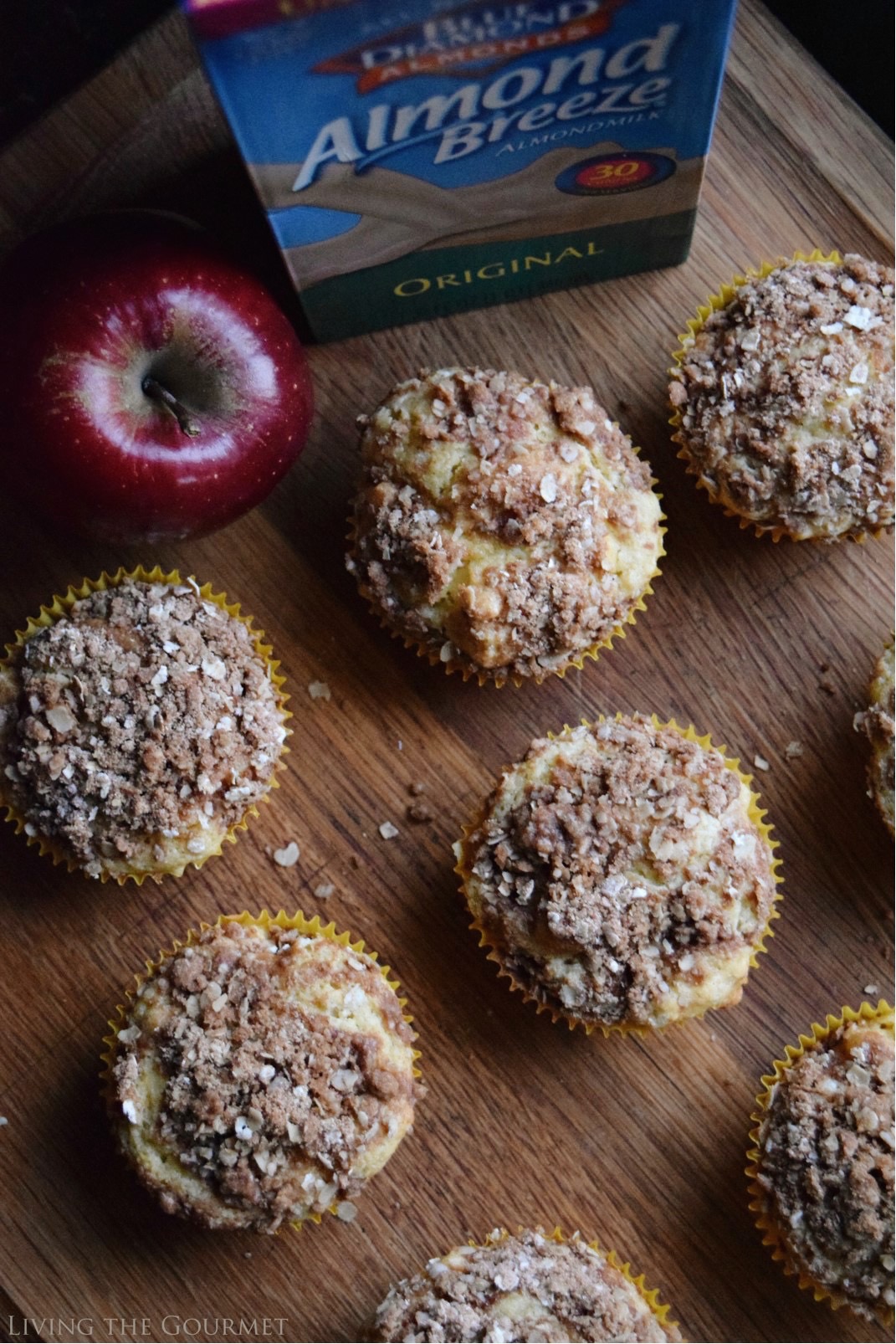 My Resolution this year, however, is to take a far more of practical, lifestyle orientated approach to looking my trimmest for this year's solar journey. You see, I've learned, by way of unfortunate experience, that it is adjustments to the so called 'little things' that often end up having the largest impact on my waistline. Dramatic changes, on the other hand, have the nasty habit of possessing a shelf life inversely proportional to how difficult they are to abide by. Worse still, such drastic changes more often than not prove to balance out whatever good they do with an equal or greater amount of damage – my son's shoulder still stings in the morning courtesy of his ill-fated iron-misadventure, which we briefly chronicled here.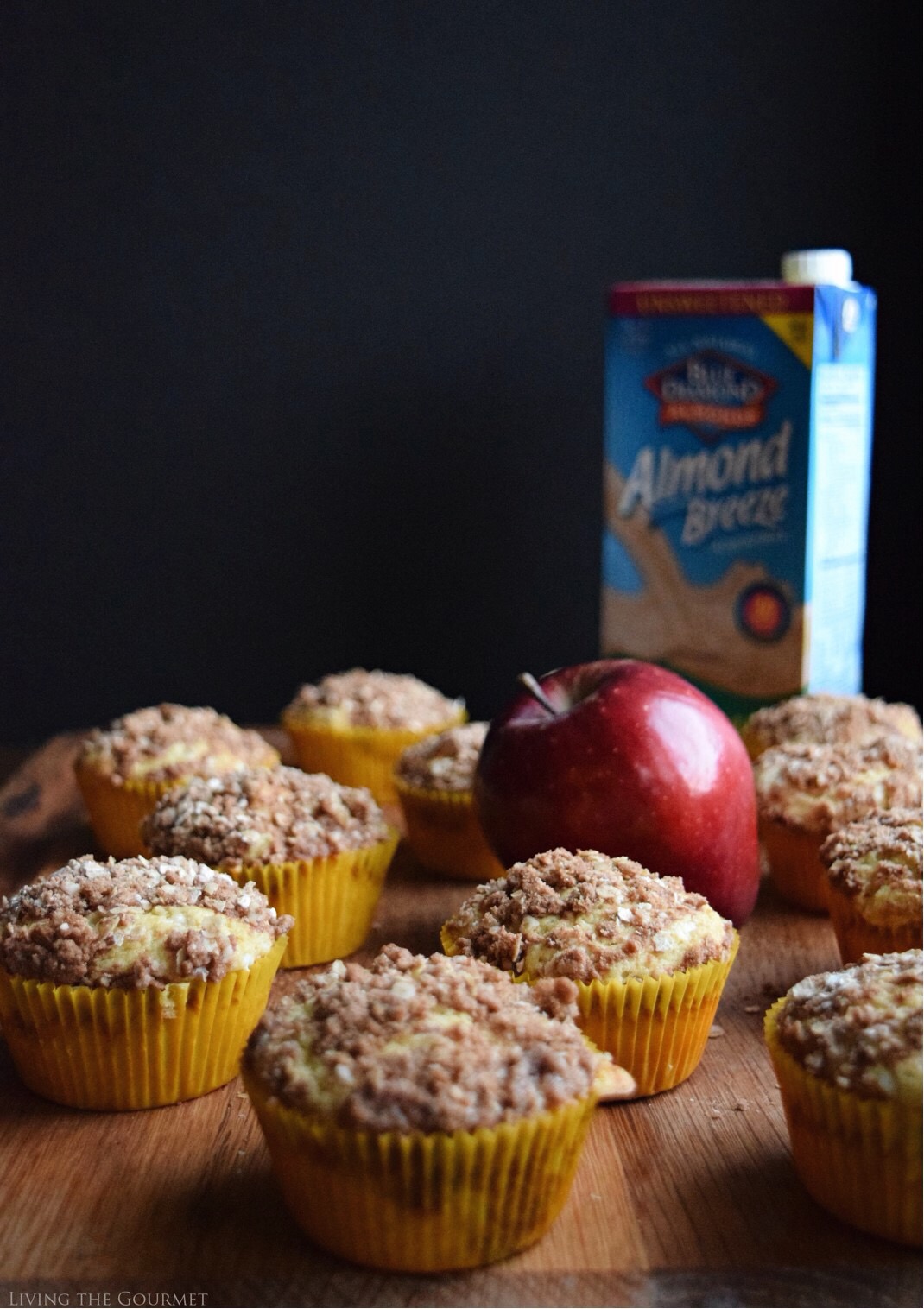 For example, one of my recent and minor changes was to my morning routine. In addition to learning to enjoy my coffee either black or with just a bit of whole milk, I cut down on my overall morning portions. Aside from abstaining from any and all sweets that I would usually indulge in after breakfast, I've also cut down on my midafternoon snacks, often replacing them with today's recipe – Apple-Crumb Cornmeal Muffins, which I add an extra dash of health and wellness to using Blue Diamond Almond Breeze Almondmilk.
While combining some of the season's best flavors, from baked apples to the brown sugar oatmeal topping, these are excellent to have on hand since not only are they easy to make, but they are an excellent alternative to other morning or early afternoon temptations.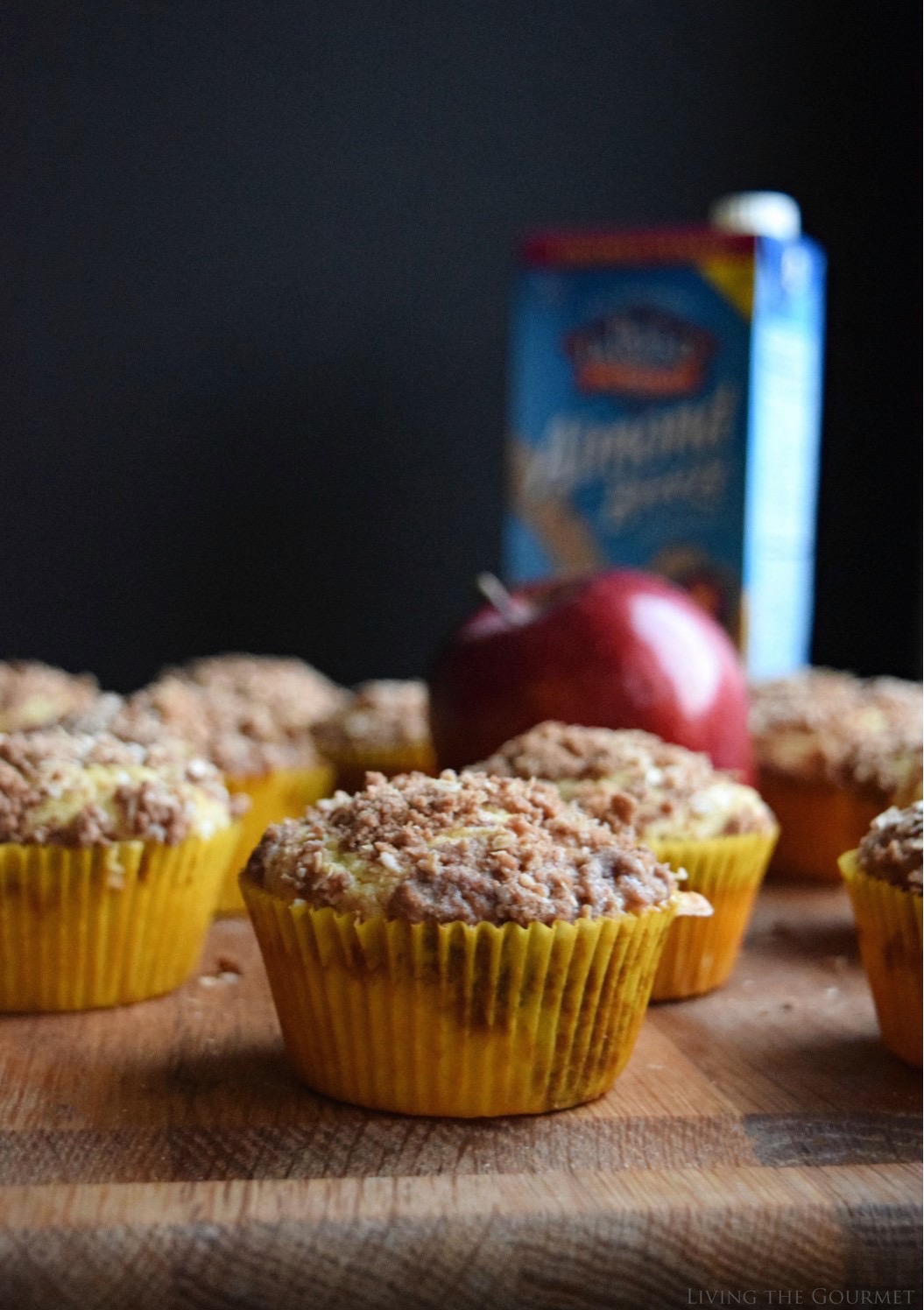 Print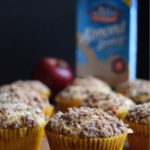 Apple Cornmeal Muffins
---
Author:

Total Time:

25 minutes

Yield:

12

1

x
1 cup

flour, sifted

1 cup

cornmeal, sifted

1

apple – peeled and diced

1/4 cup

sugar

3 tsp

. baking powder

1 tsp

. salt

2

eggs, slightly beaten

1 cup

Blue Diamond Almond Breeze Almondmilk

1/4 cup

unsalted butter, gently melted
For the Brown Sugar Oatmeal Topping:
1/4 cup

oats

1/4 cup

flour

1/4 cup

brown sugar

1 tsp

. cinnamon

3

–

4

pats of butter, diced
---
Instructions
Preheat oven to 350 degrees F.
Sift all of the dry ingredients for the muffins into a large bowl.
Make a well in the center and add the eggs, Blue Diamond Almond Breeze Almond milk and butter.
Stir gently to incorporate the ingredients then add the diced apple and stir gently to incorporate. Do not beat batter.
Place batter in prepared muffin tins or muffin pan cups.
For the Brown Sugar Oatmeal Topping:
Combine all of the ingredients for the topping in a bowl and mix with a fork your fingers to a crumbly consistency.
Top each muffin with the brown sugar oatmeal topping.
Bake 15 to 20 minutes or until the toothpick test comes out clean.
Prep Time:

5 minutes

Cook Time:

20 minutes
Recipe Card powered by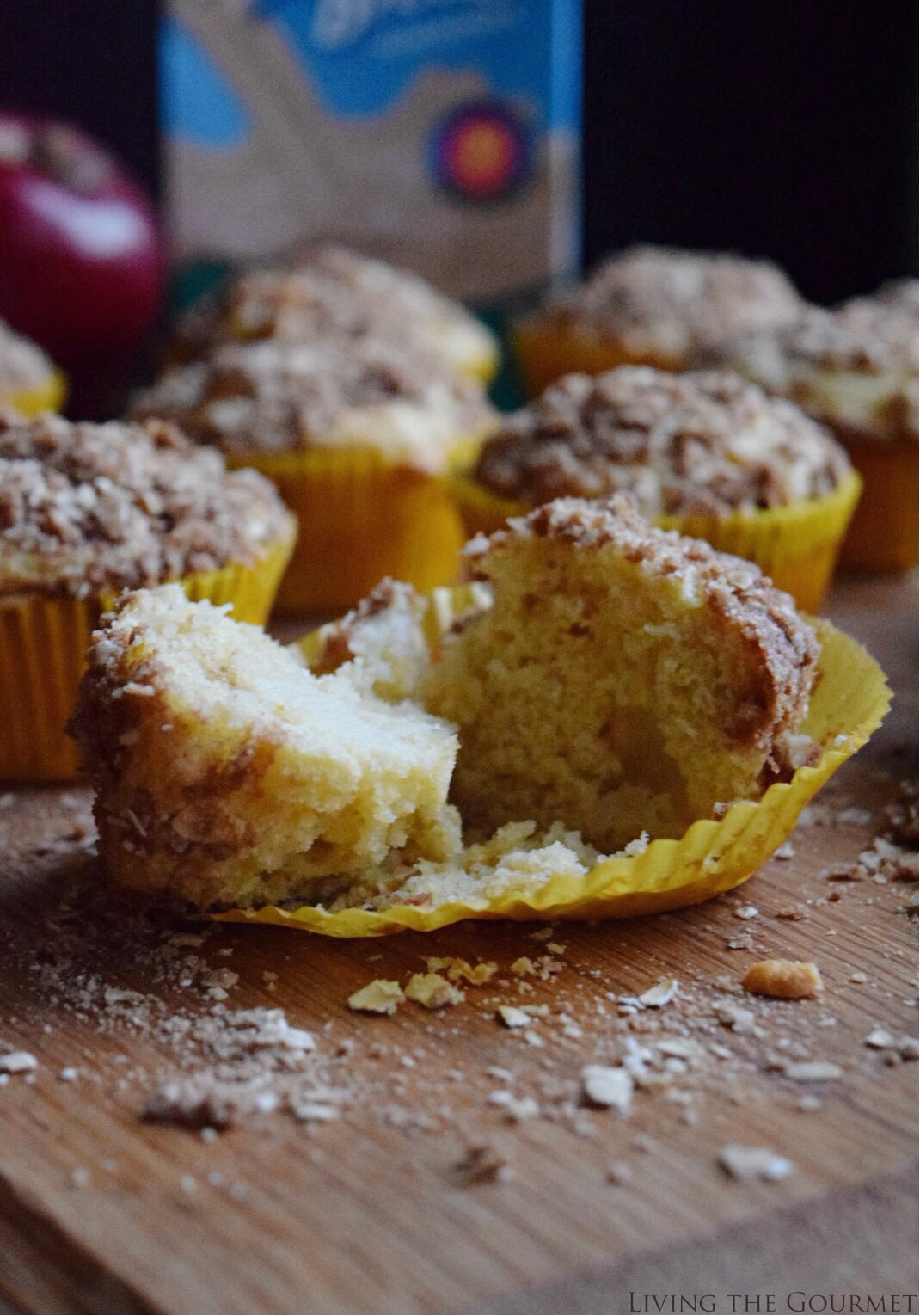 What were some of your New Year's Resolutions? We would love to hear from you!
If You Enjoyed Today's Recipe…
Be sure to follow us on Instagram to stay up to date with all things Living the Gourmet, and for more great recipes, tips and tricks.
Did you make this recipe?
If so, let me know in the comments down below, or post a picture to Instagram, or to Pinterest, and I'll give you a shoutout on Instagram, or post your pin to one of my Pinterest boards!
Enjoy with Love!
0