This holiday season we are preparing several of our favorite Mediterranean classics accompanied by Teabox, a delicious blend of exotic teas perfect for any occasion or meal.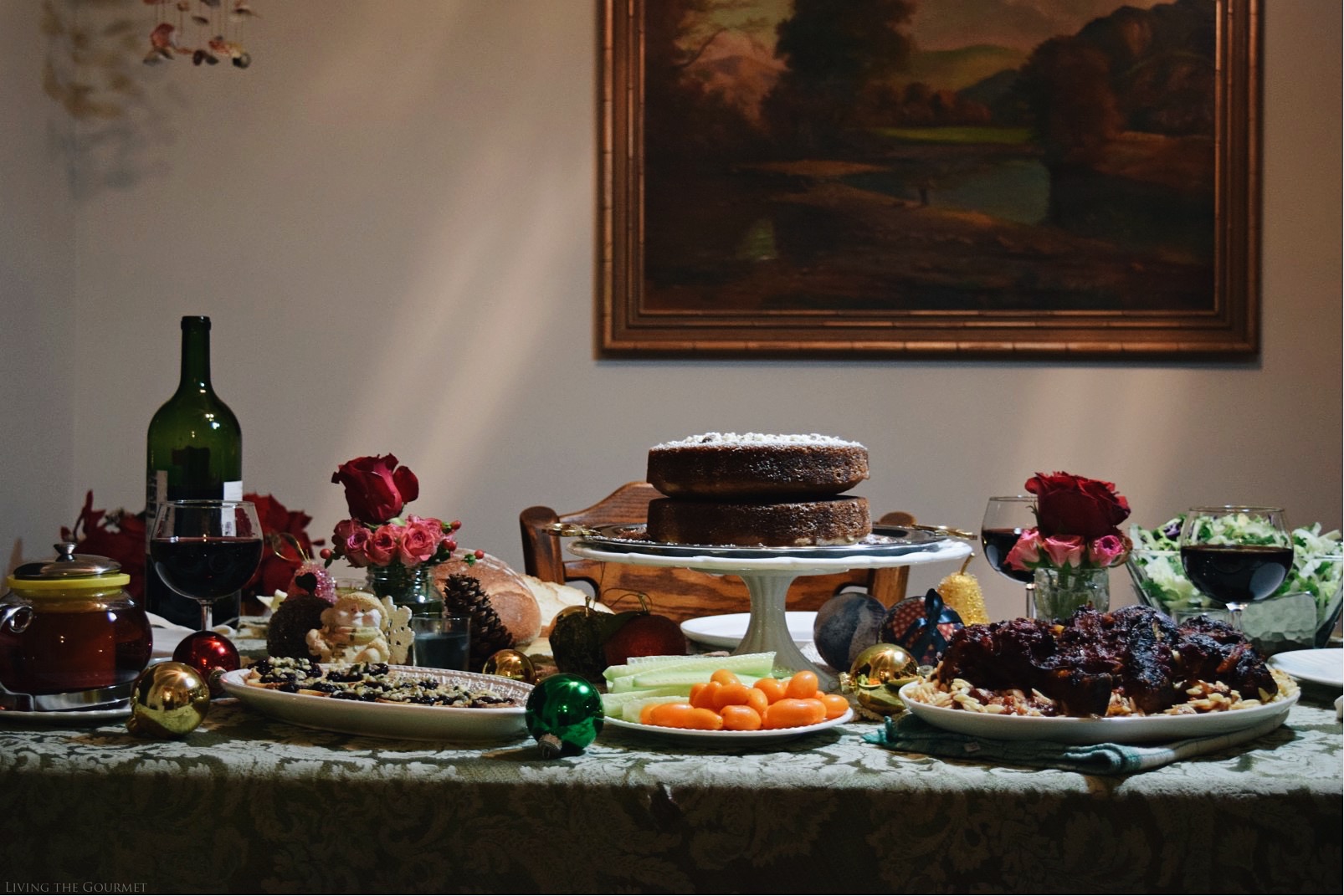 As the saying goes, "I've lived through too many summers to believe the promises of carefree joy and whimsical romance. Nor did I ever find the fleeting nature of youth to be its own reward, just as I was never able to forgo thoughts of tomorrow for the sake moonlight. Yet, even now, all these winters later, I still long for another December, whose bare trees and grey skies permit me the peaceful refuge of my own thoughts, and whose cold embrace comes not with a promise of what ought to be, but is instead whatever I choose to make of it."
Alright, fine, I made that up, but the sentiment remains.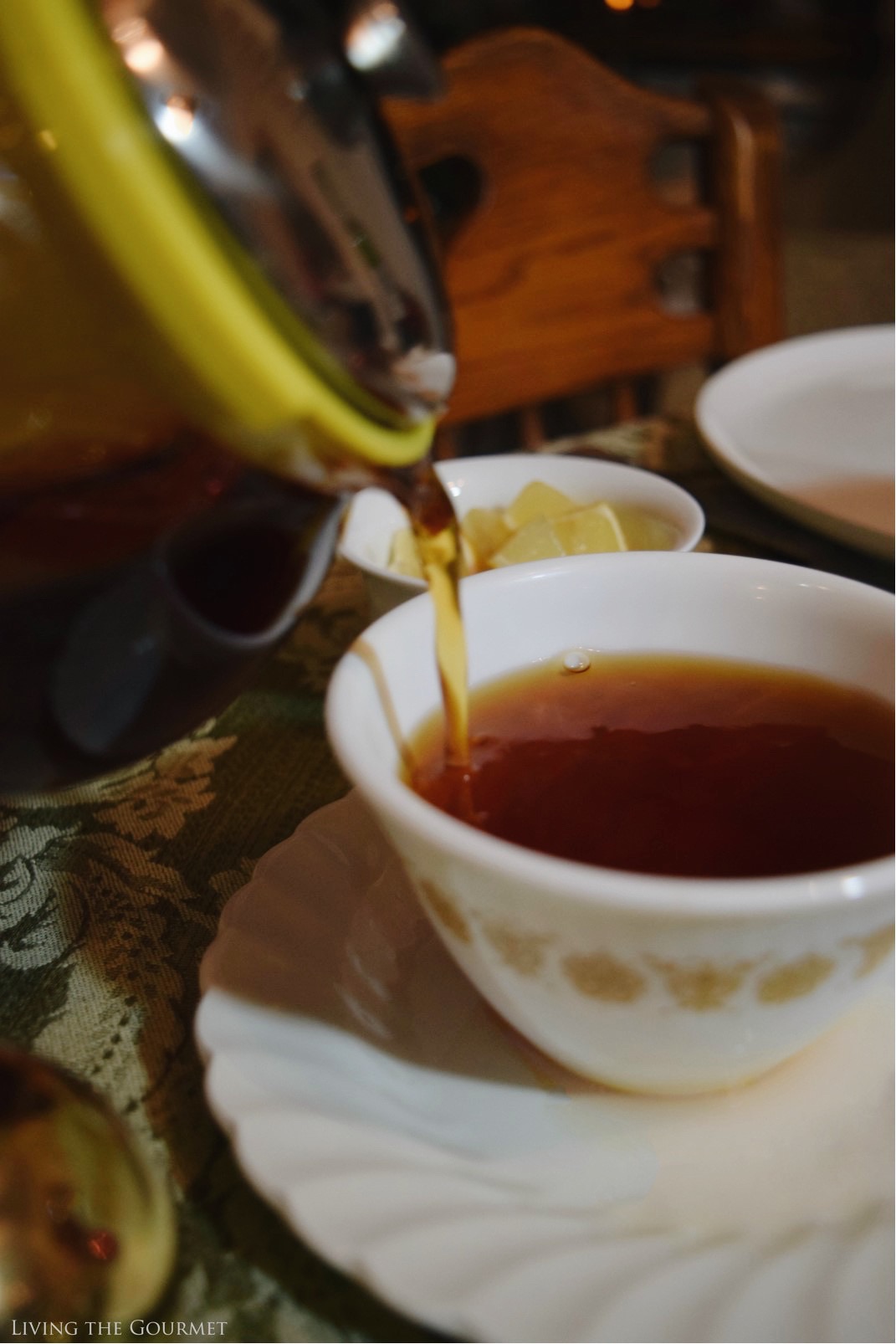 You see, I've always felt that winter, and the holidays that go with it, have the effect of adding a certain 'warmth' and rustic 'cheer' that is more or less unachievable during the summer months. The palette is simply different, from the taste to the décor to the air itself. For example, while today's menu could certainly find a place in summer cuisine, perhaps as a warm evening under the stars, the winter's cool air and holiday backdrop simply add a natural elegance all its own.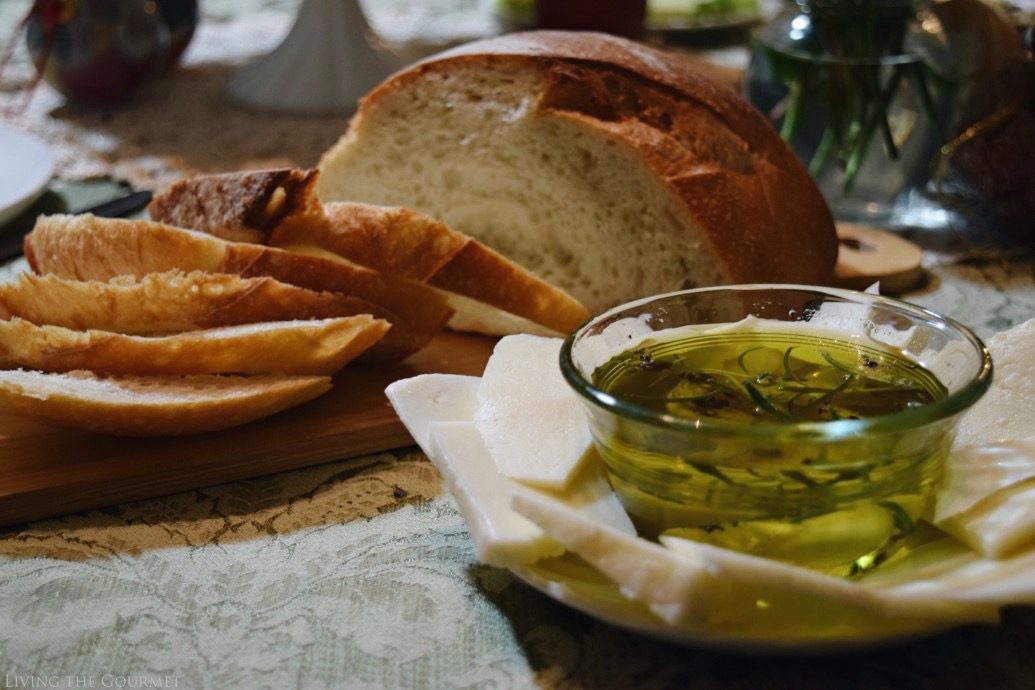 That was precisely what I was thinking as I planned out my menu for the dinner I put together last week for an old friend of mine who was coming to visit and catch up. I wanted the evening it to be wintery themed from start to finish, with just a dash of holiday cheer thrown in for good measure. To do that, I knew I would have to find precisely the right ingredients, and I'm not talking solely about the menu.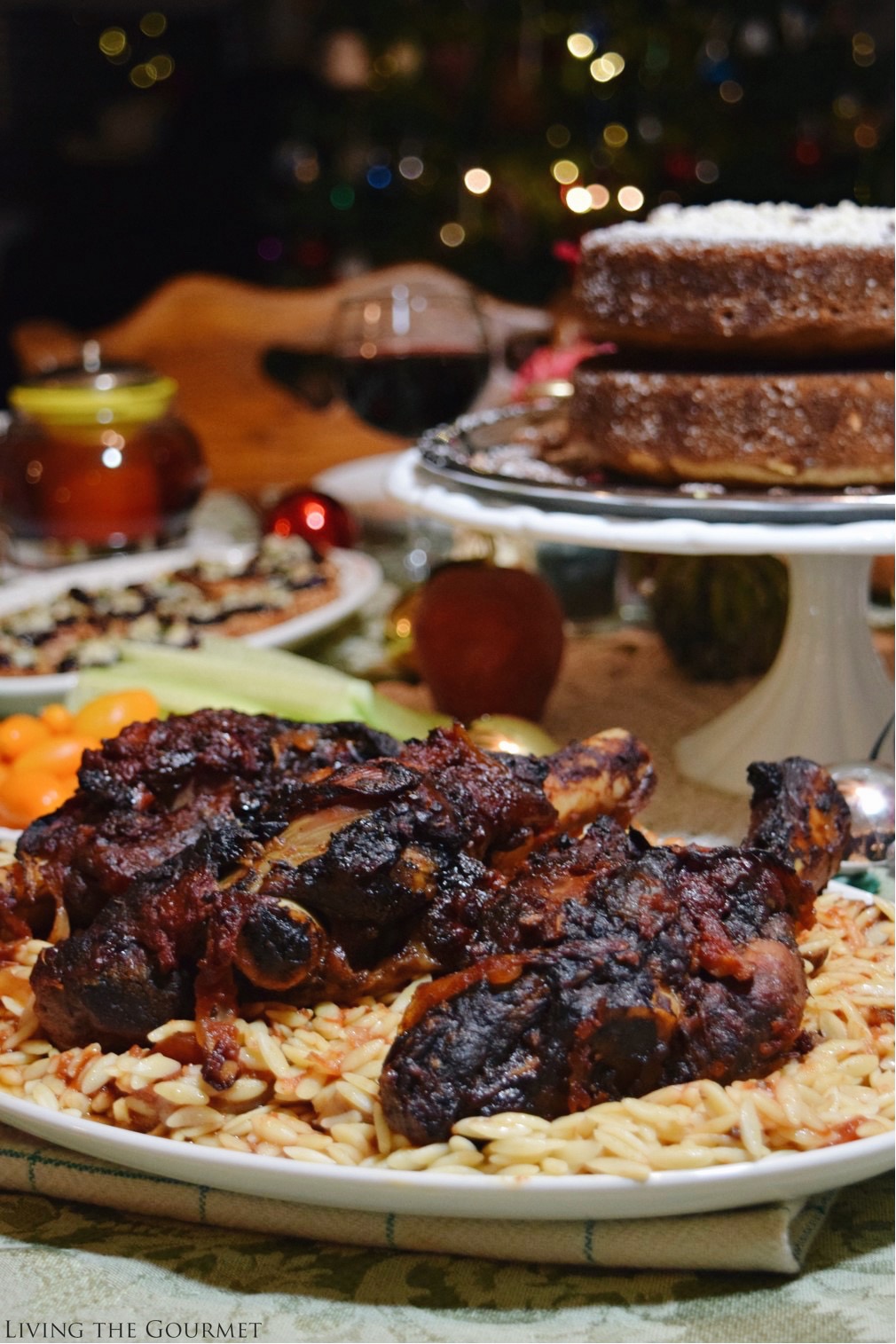 As you can see from the pictures, I leaned towards décor that was festive yet relaxed, and that was seasonal without being overbearing. Once that was done, I decided to pair my menu to this theme, and settled on braised lamb shanks prepared with herbs and roasted garlic, and orzo prepared with a classic Greek red sauce. This was served alongside extra virgin olive oil infused with rosemary, roasted garlic, and herbs, set in an arrangement of hard cheese, preferably Romano or Asiago, with a loaf of artisan bread. I also put together a tray of crostini with blackberries and honey, which I topped with crumbled blue cheese and finely chopped walnuts.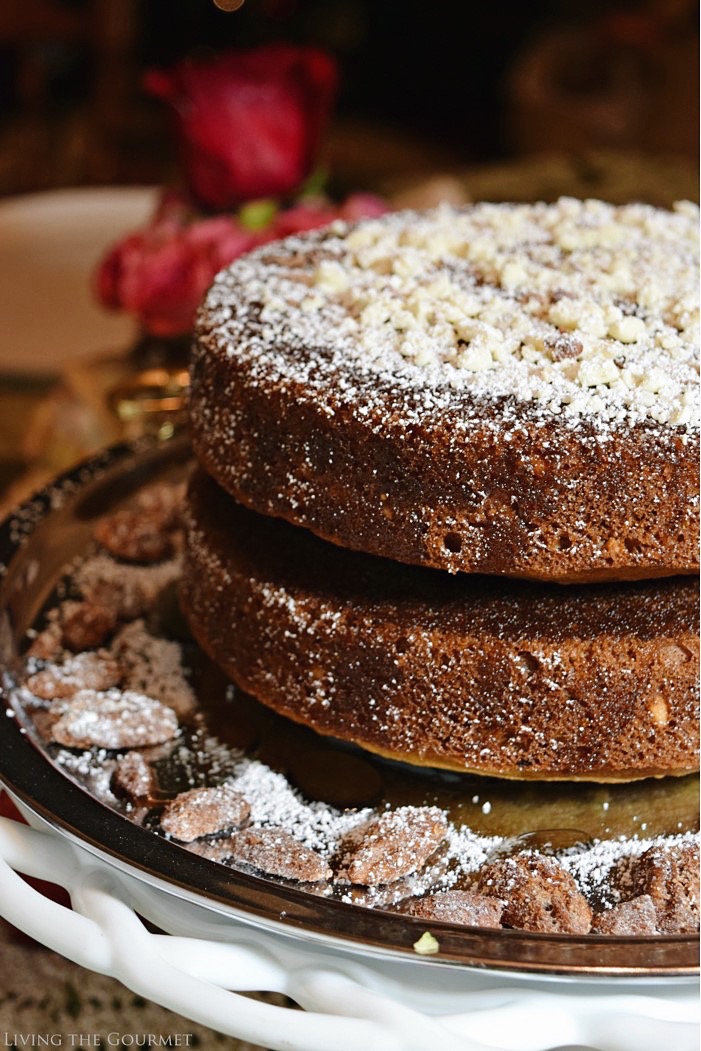 For dessert, I put together a Greek walnut cake, which I served with a brown sugar syrup to which I added some complexity with star of anise.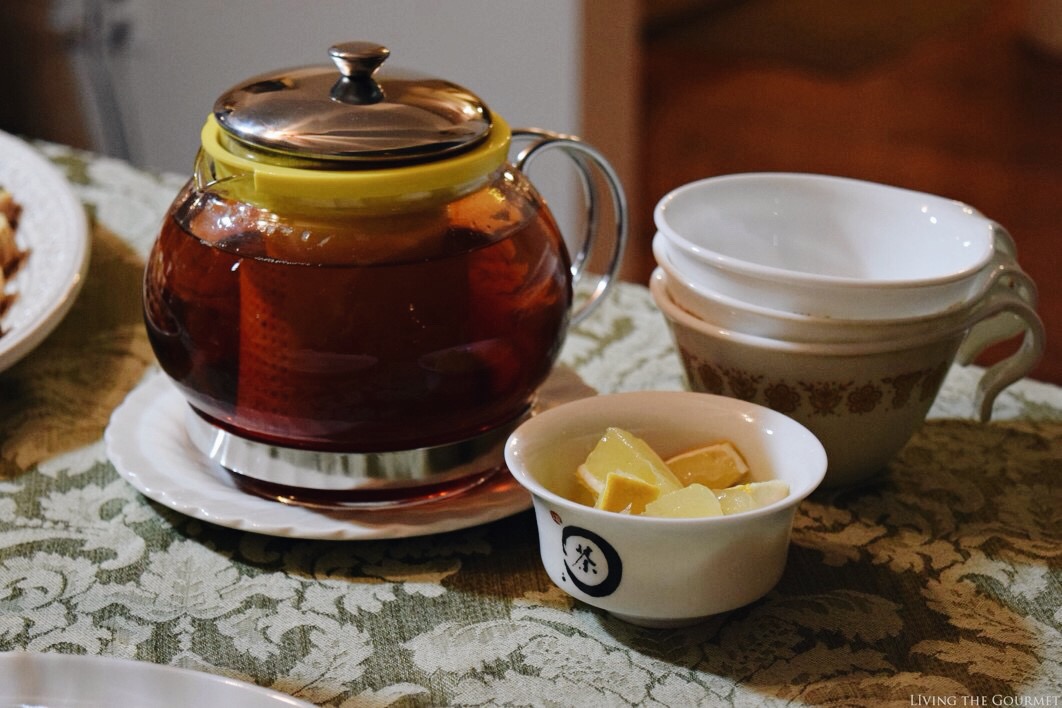 Now, while this was a decidedly Greek-Mediterranean menu, I wanted to add my own touch to it, and so I decided against serving Turkish-brewed coffee both before and after the meal. Instead, I found myself tabbing through the collection of seasonal teas at Teabox.com, and settled on their Russian Caravan Tea. Perhaps it was the name, inspiring images of burly Santa-esque clad men pushing packed sleighs through harsh terrain, or just the 'wintery' nature of the tea itself, but that's what I decided to serve both with the dinner and with the dessert.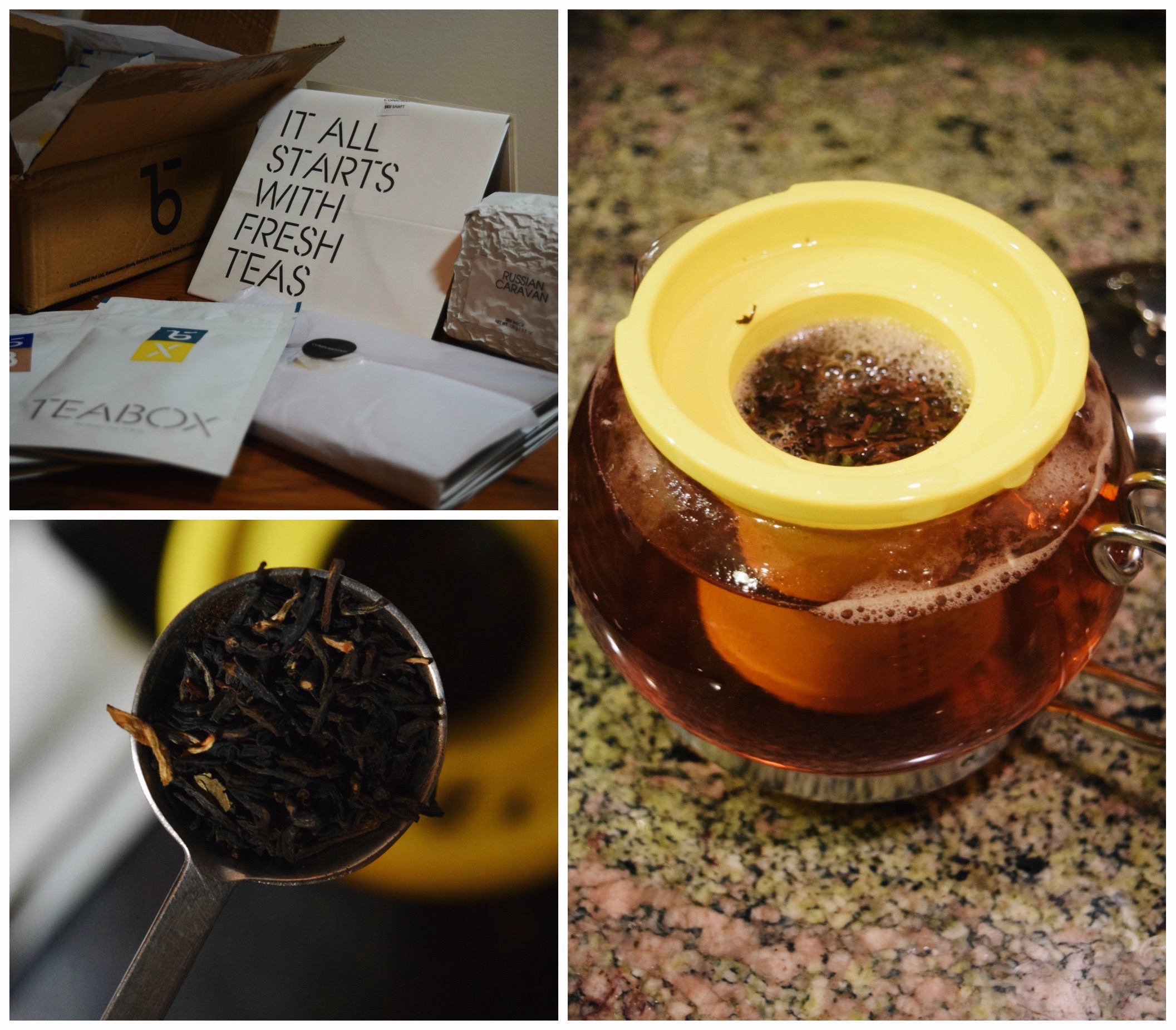 Finally, there was a wine to be chosen. Now, that said, I was pairing the wine as much to my wintery theme, and to the palate of my guest, as I was to the meal itself. After all, if a wine pairs perfectly to the meal but not to the atmosphere, it's not truly a successful pairing. Also, the wine would have to be taken alongside the Russian Caravan Tea, which is a strong, dark tea with pleasantly bitter undertones. That said, I decided a good Cabernet Sauvignon would suffice, although a fine Sagrantino de Montefalco would have served quite admirably as well, or perhaps even better, but I knew it would probably be a tad robust for my guest's taste. If you would prefer a white wine with this meal, which I would honestly advise against, a decent Assyrtiko would pair nicely.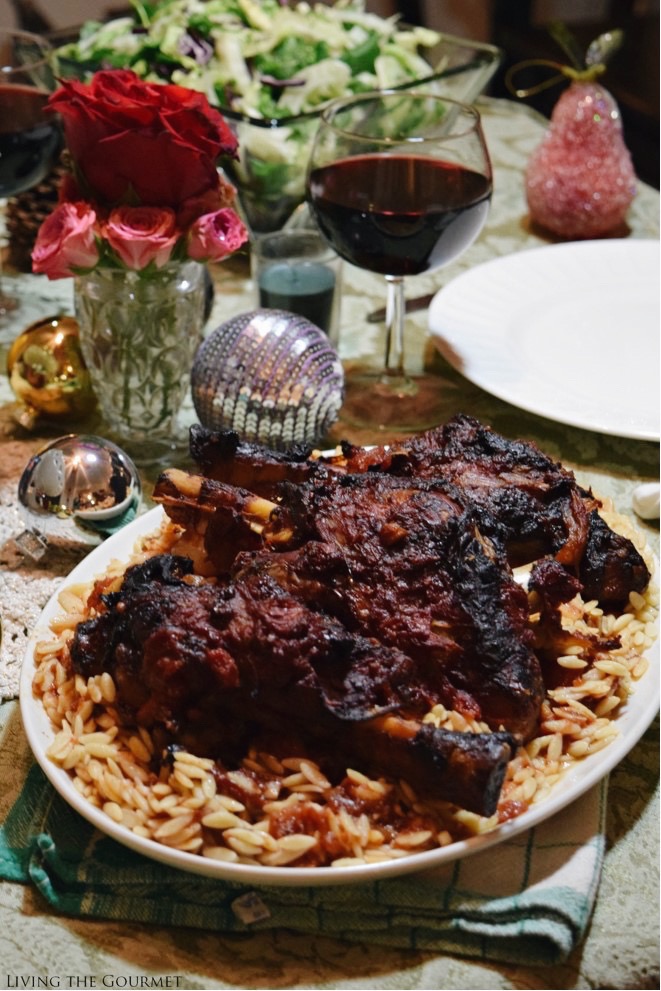 And thus, the evening was complete.
As the saying goes, a good dinner party is like a puzzle. All of the pieces are pictures unto themselves, each preciously crafted with care, but it's only in fitting these pieces together that the broader, much more magnificent vision comes into focus.
Okay, I made that one up too, but the sentiment stands.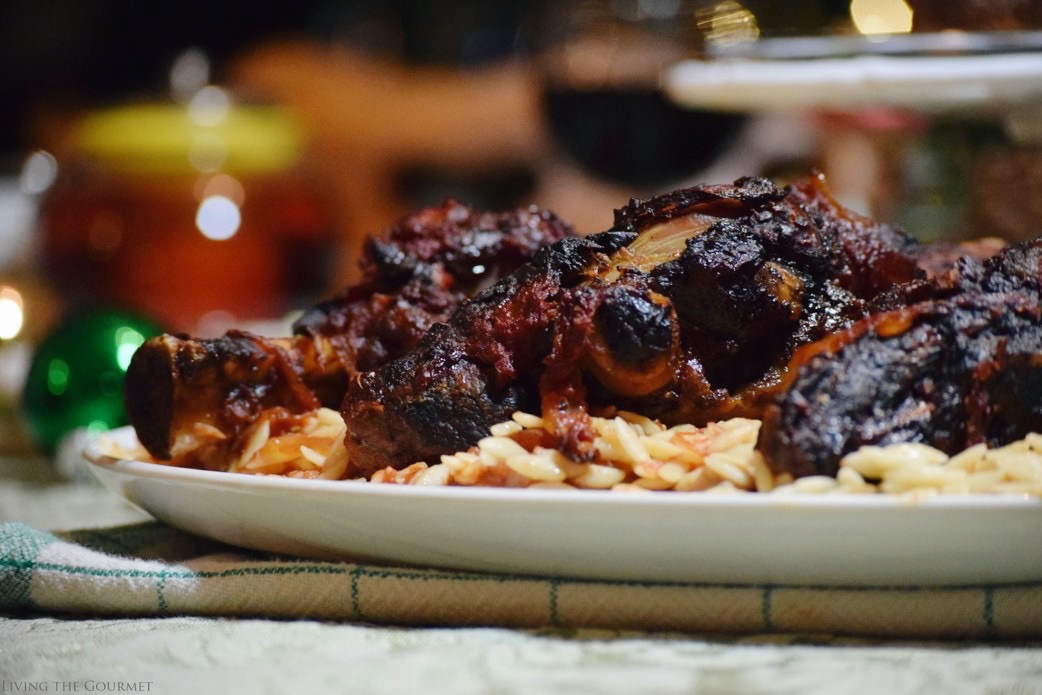 Living the Gourmet
Yields 4-6
Lamb Shanks & Orzo Karithopita (Greek Walnut Cake)
10 minPrep Time
3 hr, 30 Cook Time
3 hr, 40 Total Time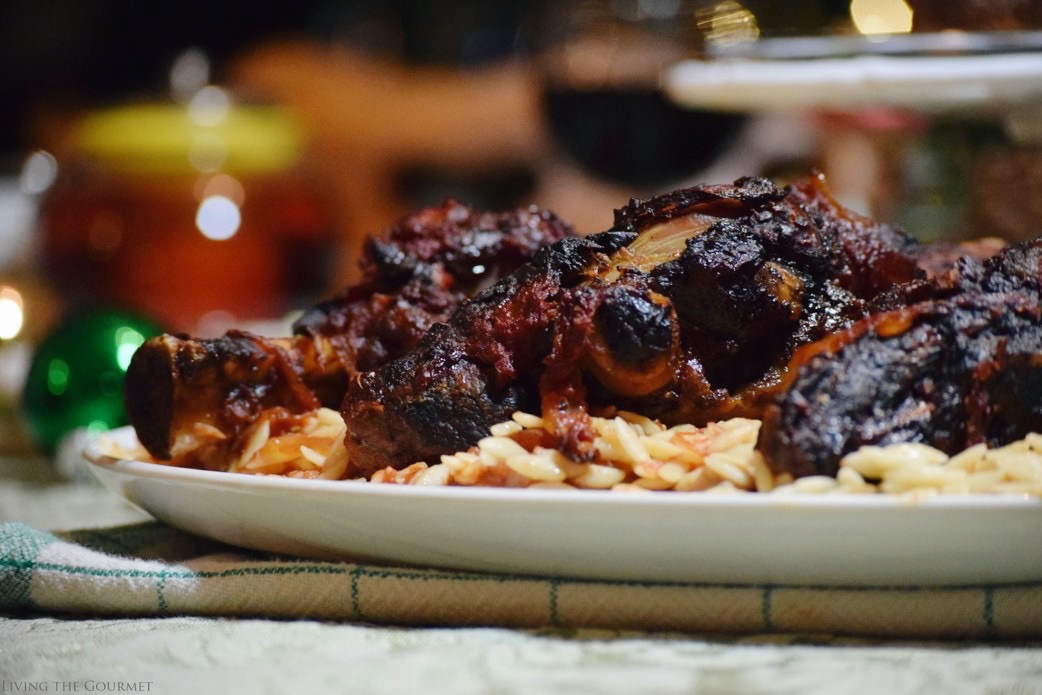 Ingredients
4 lamb shanks

Rub for the Lamb Shanks:

1/2 tsp. salt
1/2 tsp. black pepper
1/4 tsp. ground cumin
1/4 tsp. ground coriander
1/2 tsp. dried oregano
2 tbs. olive oil
1 1/2 cups walnuts – chopped
2 cups flour
2 tsp. baking powder
1 tsp. ground cinnamon
1/2 tsp. ground cloves
1/2 tsp. salt
1 tsp. vanilla
2 eggs
1 cup brown sugar
1/2 cup sour cream
1/2 cup milk
1/2 cup olive oil
Powdered sugar for dusting

For the Syrup:

1/2 cup orange juice
1/2 cup brown sugar
1 anise star
Instructions
Preheat Oven 350 degrees F.
Combine all of the ingredients for the lamb shank rub and rub each lamb shank.
Place the lamb shanks in a baking pan.
Bake for 45 – 50 minutes.
Take the lamb shanks out of the oven and remove the excess grease from the pan.
Ladle all the tomato sauce into the baking pan with the lamb shanks.
Lower oven heat to 325 degrees F.
Bake the lamb shanks in the tomato sauce for 11/2 - 2 hours.
Place the wine in the pan the last fifteen minutes of cooking time.
Prepare the orzo as directed.
Plate the orzo and top with the tomato sauce and lamb shanks.
Preheat Oven 350 degrees F.

For the Cake:

Sift together the flour, baking powder, baking soda, ground cinnamon, ground cloves and salt. Add the walnuts to the sifted ingredients.
In a large bowl combine the eggs, sour cream, vanilla, milk, olive oil and brown sugar. Mix together on low speed with an electric mixer.
Gradually add in the dry ingredients to the wet ingredients, while mixing on low speed.
Butter and dust with flour, two 8 inch baking pans.
Divide the batter between the two pans.
Bake 25 – 30 minutes or until toothpick test comes out clean.

For the Syrup:

Combine all of the ingredients for the syrup in a small saucepan and bring to a boil over medium high heat; stirring frequently. Simmer on a low heat 4 -5 minutes to thicken. Let cool.
Remove cake from pan and with a toothpick press scattered holes in the cake; spoon the syrup over the cake; then place the other cake on top and again with a toothpick place scattered hole in the cake, spoon the rest of the syrup over top layer.
Dust with powdered sugar and garnish with walnuts.
7.8.1.2
226
https://livingthegourmet.com/2015/12/lamb-shanks-karithopita-and-tea.html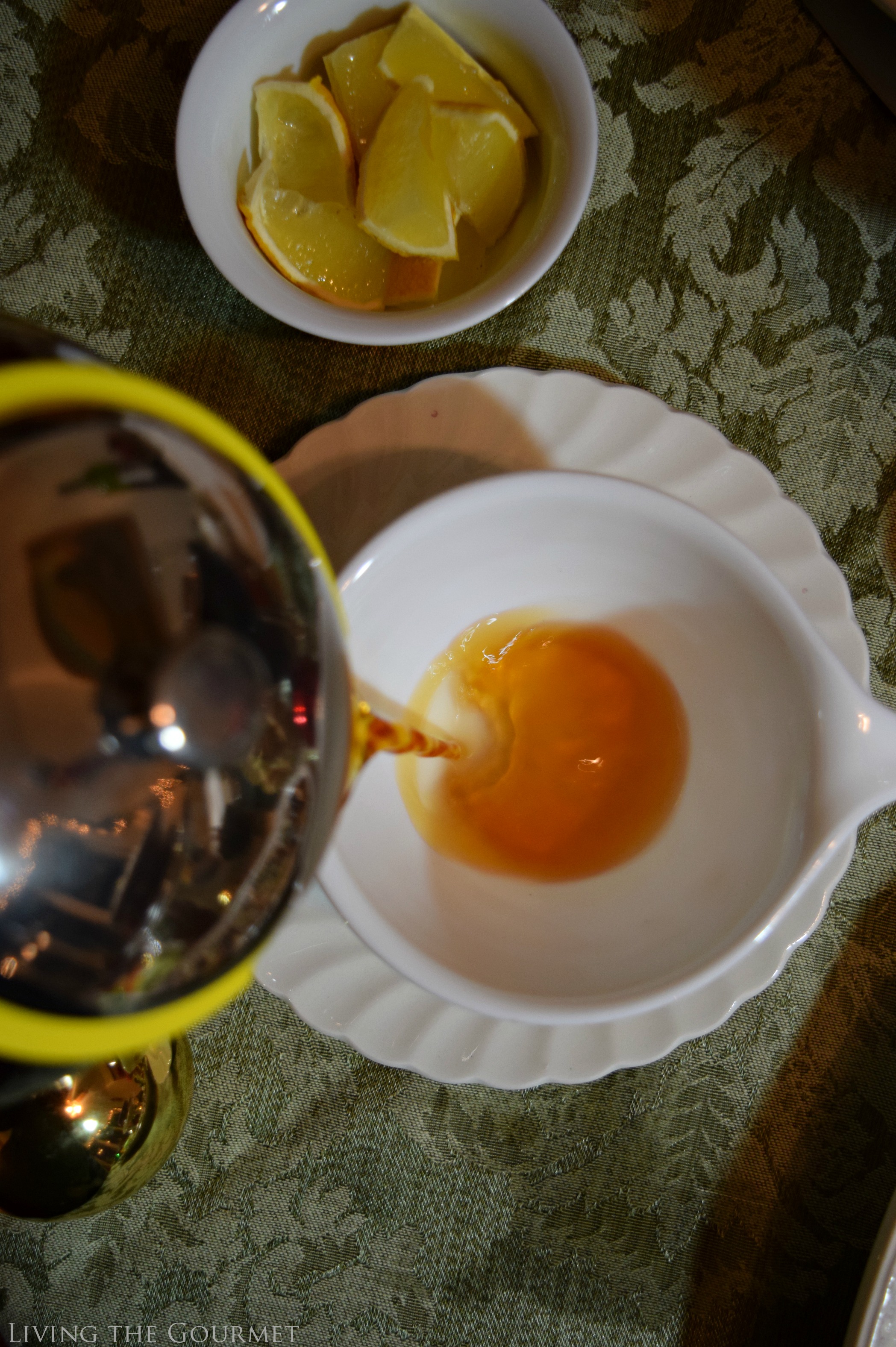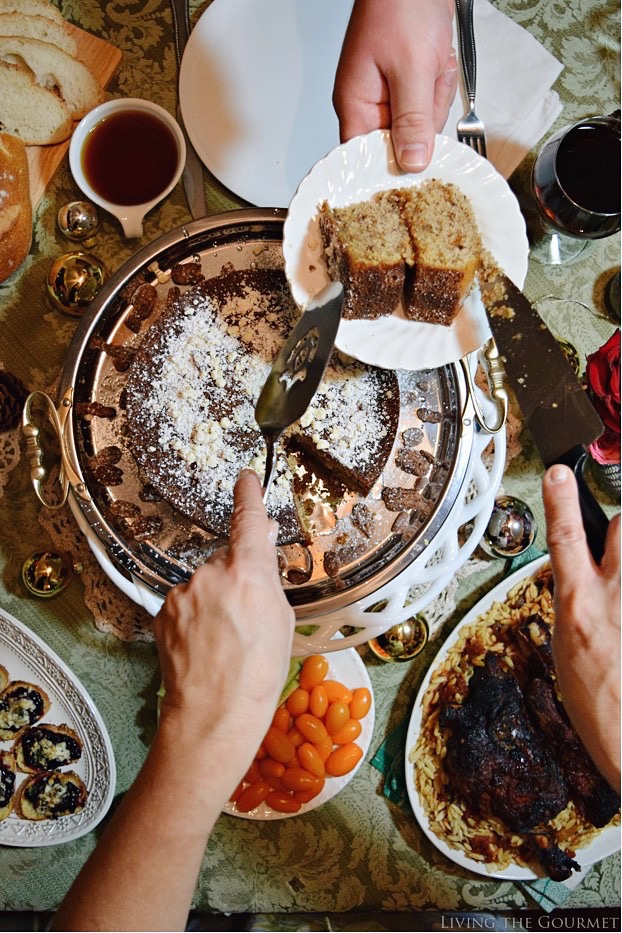 Find the perfect gift this holiday season and shop the Very Merry Sale at Teabox. Save 20% on all gift sets now!
Enjoy with Love,
Catherine
xo
3