With Bertolli® Riserva, you can create a gourmet meal in a pinch. Today we're creating a simple, yet classic Italian dish, a margherita pizza that is fresh and easy.
As the great American mind Nathaniel Hawthorn remarked in The Marble Faun, "Time flies over us, but leaves its shadow behind." This 'shadow' is at once both physical and metaphorical, wilting all that fall within its icy touch, while the events that comprise its chronology live on, no matter how fleetingly, in our memories.
Defined simply as an arbitrary marking of those events that happen within the physical universe, 'Time' is both our unmerciful master, as well as little more than a figment of our collective imaginations. Even so, exemplary minds, such as Cicero, have lived in trembling fear of the concept of 'Time'. Similarly, those of immeasurable power have gone to untold lengths to try to escape its withering grasp, such as Emperor Qin Shi Huang who died drinking from the Elixir of Immortality.
Feel free to insert your best irony jokes here.
Nevertheless, for those of us not cowering under our desks or drinking mercury laden potions, we go on, subsisting largely on the reasonable expectation of another tomorrow. It is for the sake of those tomorrows that we seek to create memories from moments we hold dear, treasured images that stay with us throughout 'Time's' inexorable march.
For example, many have devised rituals to 'slow down' and 'indulge,' such as midday ouzo and mezzes, or table wine and tapas at sunset. For my own family, we have had a tradition for as long as I can remember of preparing homemade pizzas every so often at the end of the week, and of making an event of it, from being silly in the kitchen while prepping the pies, to lingering late on a Saturday night until the last slice has disappeared.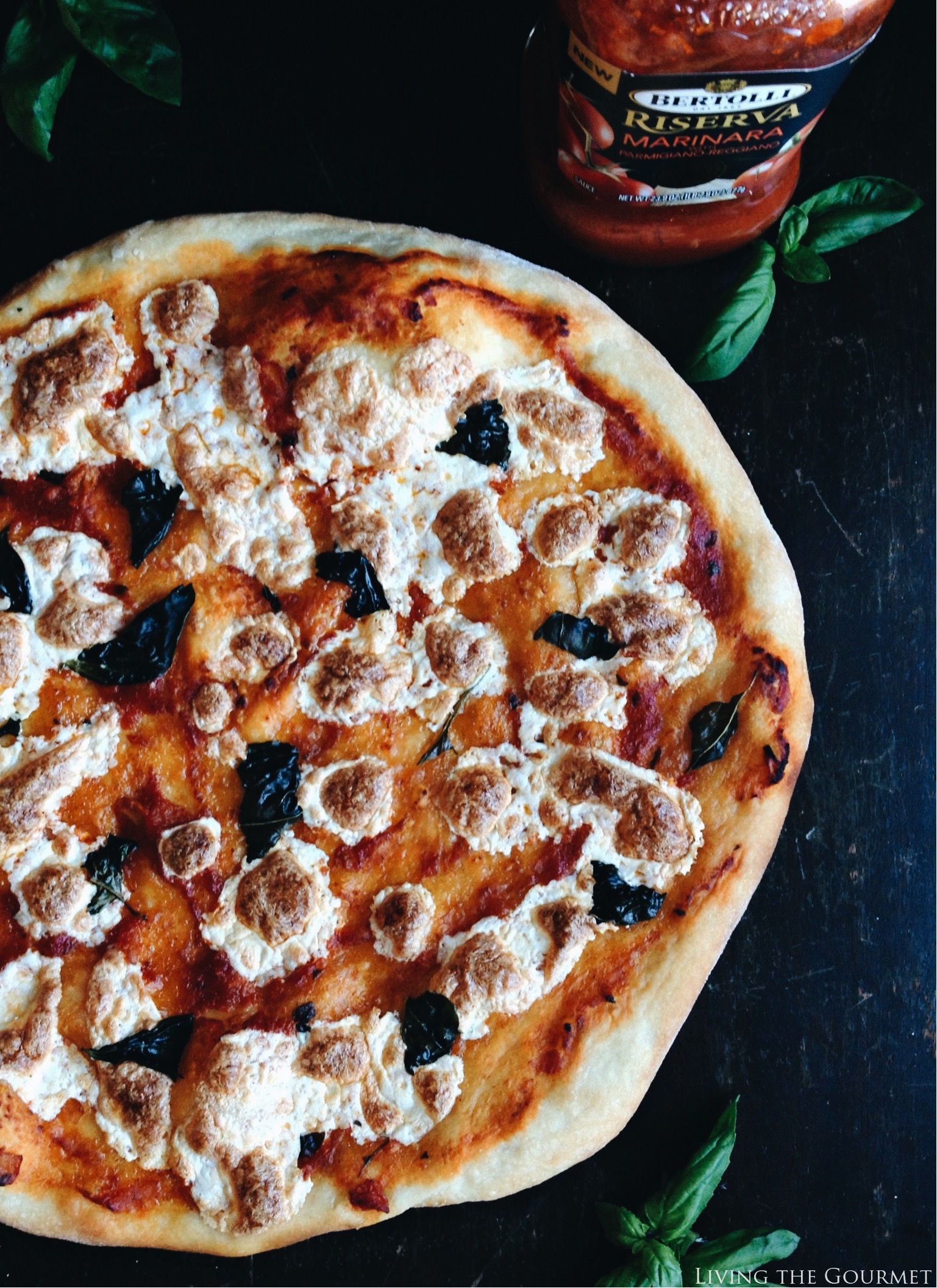 I'm reminded of something a relative once confided in me one Christmas Eve. He said that he was not concerned so much with how the holiday get-together itself turned out, or even whether or not anything went according to plan – and for him this was the quite the admission, being a devout perfectionist. Instead, he was concerned with how the evening would be remembered, since that, he said, was all that truly would remain of it.
That is one of the inspirations behind today's recipe, our 'signature' homemade pizza with from-scratch crust. One of the things I love must about pizza, and homemade pizza in particular, is that it is a recipe that practically begs for joviality, inviting you to linger with the people you are sharing it with.
As an added plus, there is almost no reason not to invite a few extra hands into the kitchen to make a party out of actually making the pies, since gourmet pizza can make even the most novice among us feel like mater chefs – it really is just that simple. For example, invite someone to roll the dough, another to chop the toppings, and then assemble the pies together for a family style kitchen get-together.
For today's recipe, I don't know if it's the spat of Northern and North-Central Italian wines and Proseccos I've been reviewing lately, but I really wanted to bring Northern Italian flare to the table, with inspiration drawn from Tuscany in particular.
Towards that end, I decided to use Bertolli® Riserva Marinara with Parmigiano-Reggiano as the base for sauce, and build from there, which not only helps save time, but does so while preserving the flavor profile I'm aiming for – rich and rustic, well herbed, but not overpowering.
After preparing the dough as described below in the tutorial, it's time to pretend you're a pizza-maker extraordinaire and prep the dough with all the faux-fancy handiwork and gratuitous flour dusting you can manage. Once the dough is prepped on your pizza pan, ladle a bit of sauce into the center of prepped dough, and using the round of the ladle, spread it evenly to about a half an inch from the dough's edge.
Now, drizzle a bit of olive oil over the pie, top with cheese, basil, some grated parmesan, and you're done. Then bake it for about fifteen minutes, and it's ready to serve.
Simplicity itself.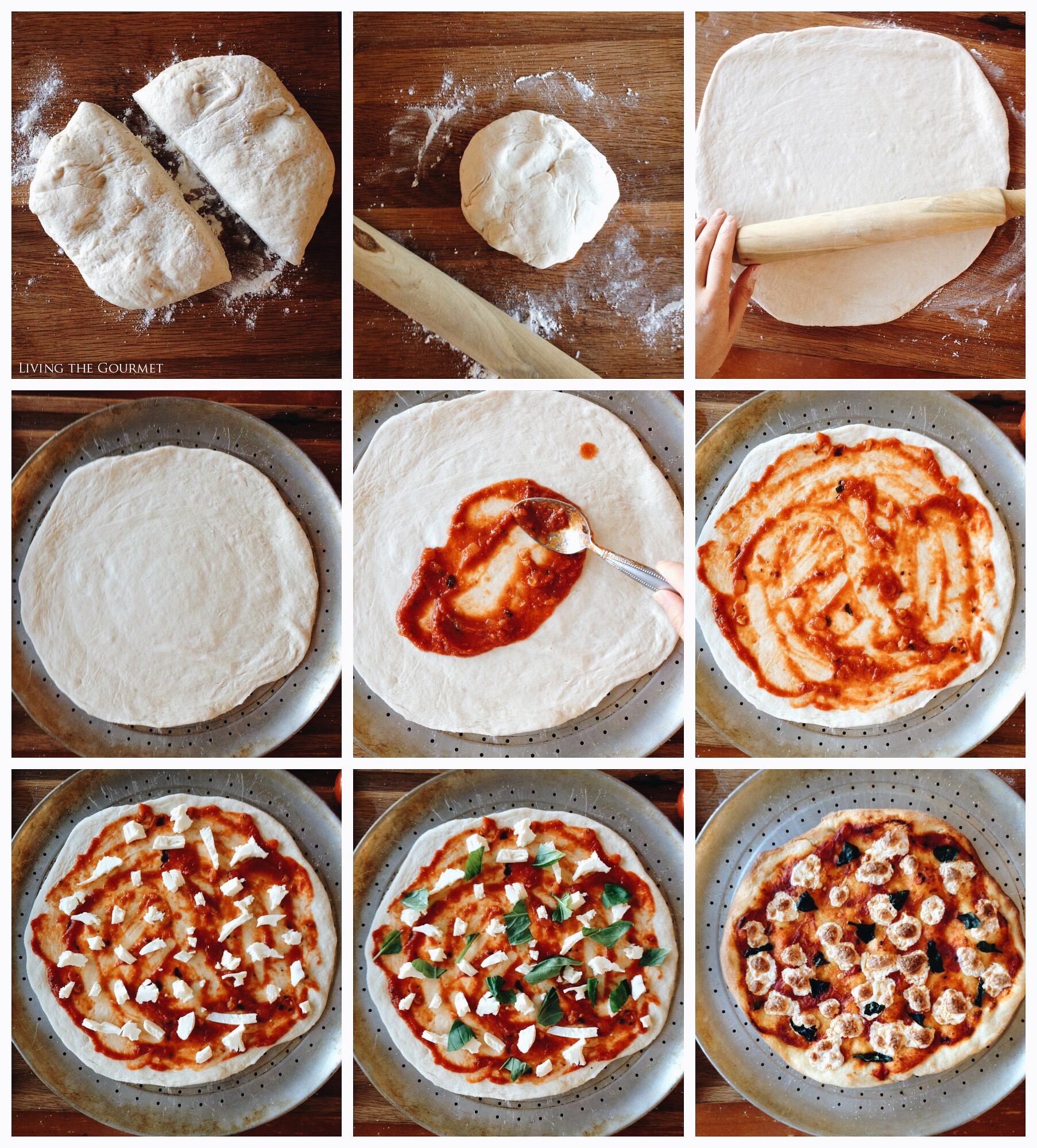 Print
Margherita Pizza
Author:
Prep Time:

10 minutes

Cook Time:

12 minutes

Total Time:

22 minutes

Yield:

2

1

x
Pizza Dough:
1

packaged active dry yeast

1

cup

warm water

2 tablespoons

olive oil

3

–

4

cups

flour

11/2 teaspoon

salt
Toppings:
2 tablespoons

of Bertolli® Riserva Marinara with Parmigiano-Reggiano

2

–

3

slices of fresh mozzarella, shredded by hand

3

–

4

basil leaves, roughly torn
Olive Oil for drizzling
Instructions
Mix yeast in a small bowl with warm water and sugar. Let stand and proof for about 10 minutes until foamy.
In a large bowl mix flour and salt. Add olive oil and yeast. Stir to combine until a soft pliable dough forms. Turn out onto a well-floured surface, knead gently until the dough comes together, about 3 minutes.
Place the dough in a well oiled bowl. Cover and let sit for about 1-2 hours in a warm place, until it has doubled in size.
Preheat the oven to 400 F.
Once the dough has risen, turn out onto a well-floured surface. Divide the dough in half and roll out each into 12-inches.
Dust two pizza trays with cornmeal and gently transfer the pizza dough over onto the pan.
Ladle the sauce into the center of the dough, and using the back of the spoon, evening spread it evenly across the dough.
Break the sliced mozzarella into large chucks and sprinkle over the pie. Add the basil and drizzle the pie with olive oil.
Bake for about 12-15 minutes until the cheese is bubbly and the crust is golden.
Serve and enjoy!
Recipe Card powered by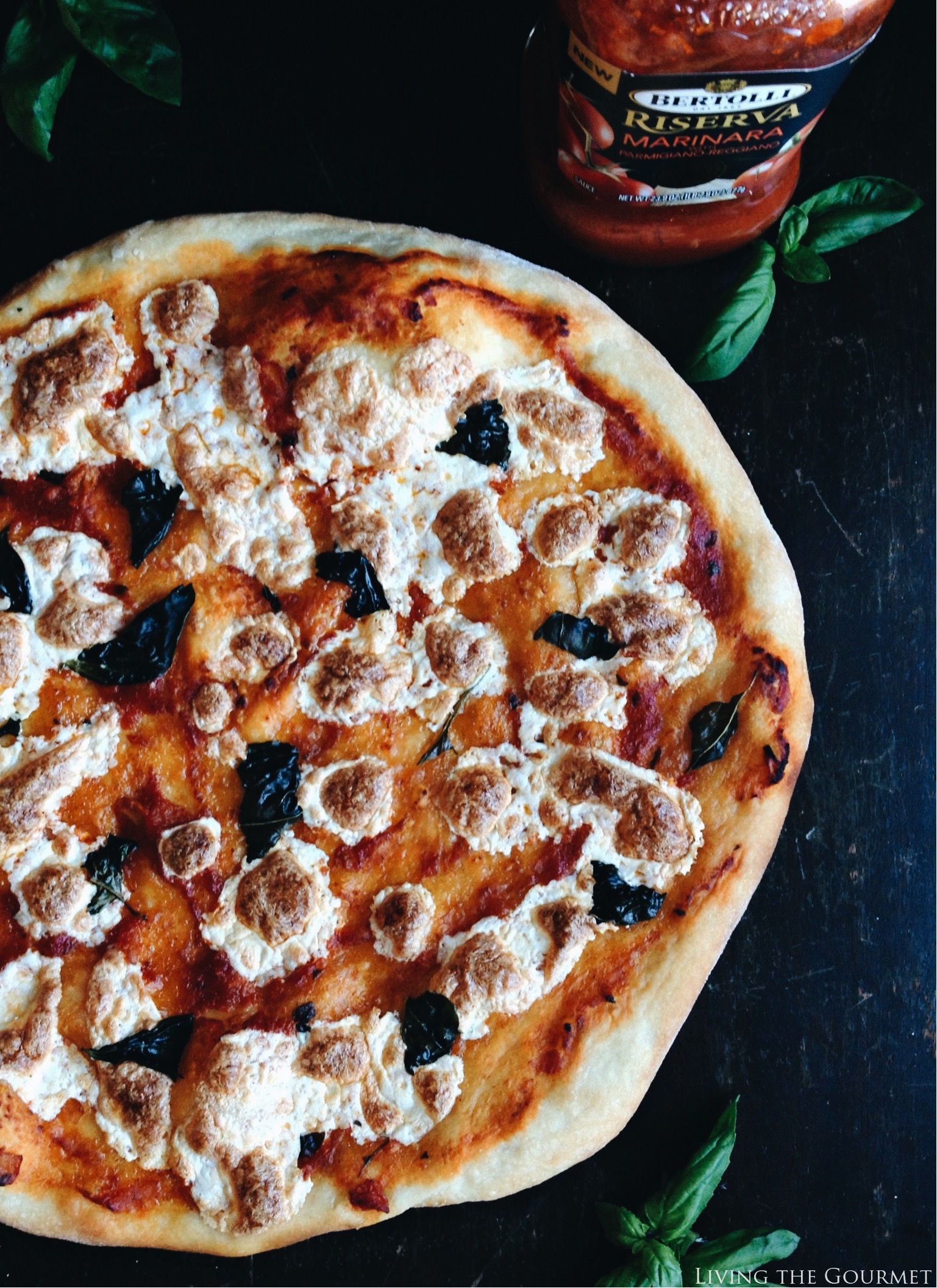 What are some of the ways you try to create memories, or spend some extra time with friends and family? We would love to hear from you, and don't forget to download your $1.50 coupon for Bertolli® pasta sauce and discover over 100 authentic Italian tips which are cornerstones of many Italian traditions that we enjoy today. Follow along with Bertolli on Facebook & Tumblr.
Thank you to Bertolli for sponsoring today's post and inspiring me to celebrate. Viva Bertolli!
Enjoy with Love,
Catherine
xo
0