This simple weeknight meal is comprised of sauteed veggies and a hearty helping of linguine. It's comforting, it's delicious, and it's perfect any night of the week.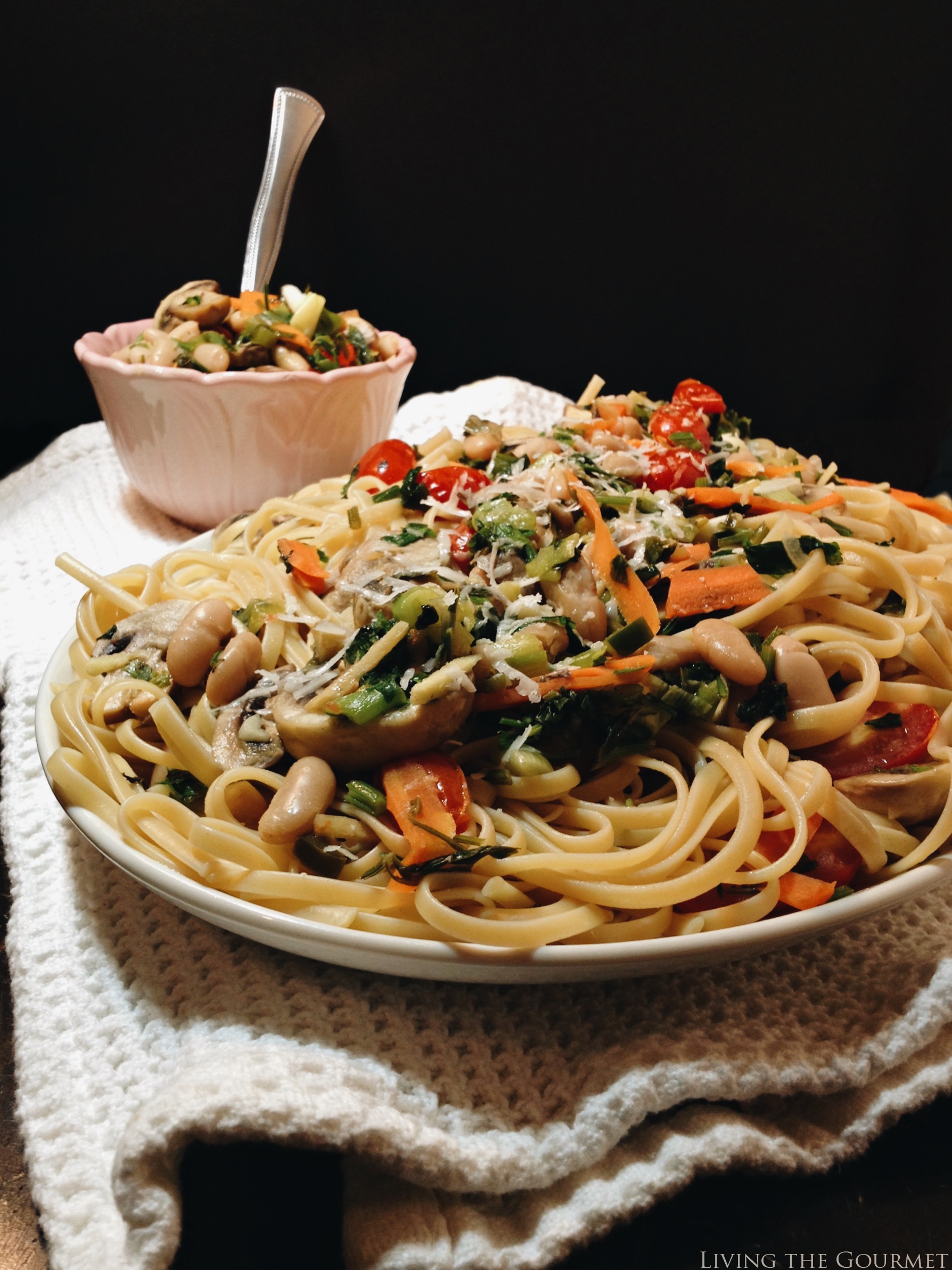 The most simple things can bring the most happiness. This truthful sentiment stands in more ways than one.
Take dinner for instance, the best doesn't always mean it has to be complicated.
Most of us thrive on simple meals. It brings us more time to be together, to get more done and to have some time to ourselves by the end of the day. However, we must not subject ourselves to boring dinners in the process.
Bursting with flavor and fresh veggies, this saute is both simple and complex. There are hints of spice, subtle notes of Asian flare with every bite, and for an extra hardiness, I tossed it all together with linguine, though you can use any noodle you like.
Delight in the simple things in life!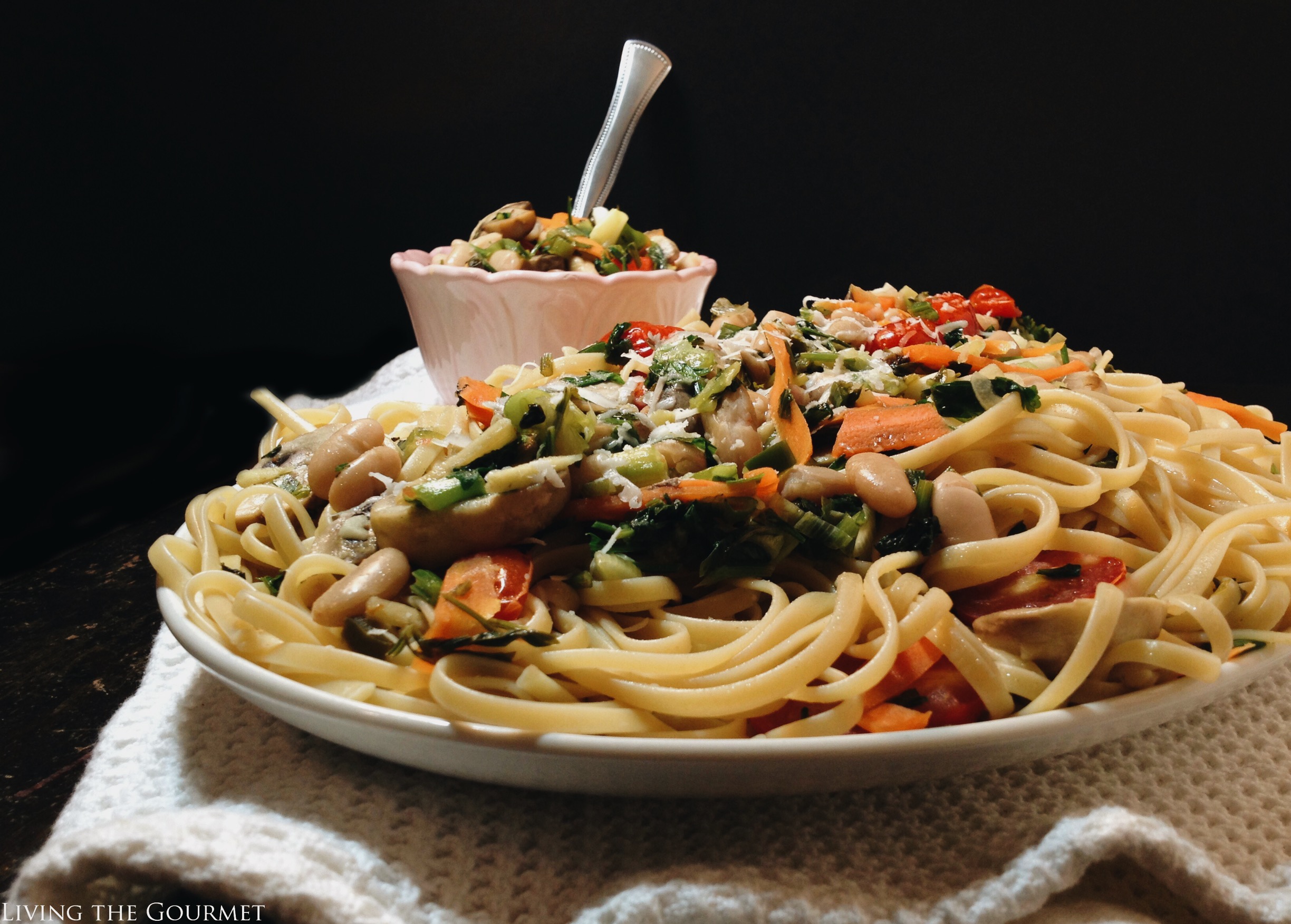 Living the Gourmet
Yields 4
Sautéed Veggies with Linguine
10 minPrep Time
15 minCook Time
25 minTotal Time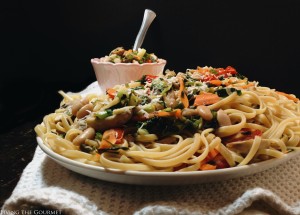 Ingredients
14 oz. can canellini beans – rinsed and drained
1 small jalapeño – chopped
1 quart of mushrooms – sliced
3 cloves of garlic – chopped
1 carrots – shredded
1/2 bunch of parsley – chopped
1/2 pint of cherry tomatoes – halved
2 bunches of scallions – chopped
2 inch piece of fresh ginger – sliced thin
Juice of 1 small lemon
3/4 tsp. salt
1/2 tsp. black pepper
1 tbs. sesame oil
2 tbs. olive oil
Fresh grated Parmesan or Romano cheese
1 lb. of linguine
Instructions
Heat a large cast iron frying pan with the sesame oil and the olive oil.
Add the jalapeño, mushrooms, garlic, carrots, parsley, tomatoes, scallions and ginger. Sauté these veggies until they cook down slightly. Add the lemon juice, salt and pepper. Leave pan on a gentle heat.
Prepare the linguine as directed.
Drizzle a little olive oil on a serving platter. Place the linguine on the platter and top with the veggies. Drizzle a little more olive oil on the top and finish with grated cheese.
7.8.1.2
190
https://livingthegourmet.com/2015/10/sauteed-veggies-with-linguine.html
Enjoy with Love,
Catherine
xo
0