Stale bread isn't just for bread crumbs. This delightful bread pudding recipe is simple, warm, and deliciously comforting now that the cool weather has set in.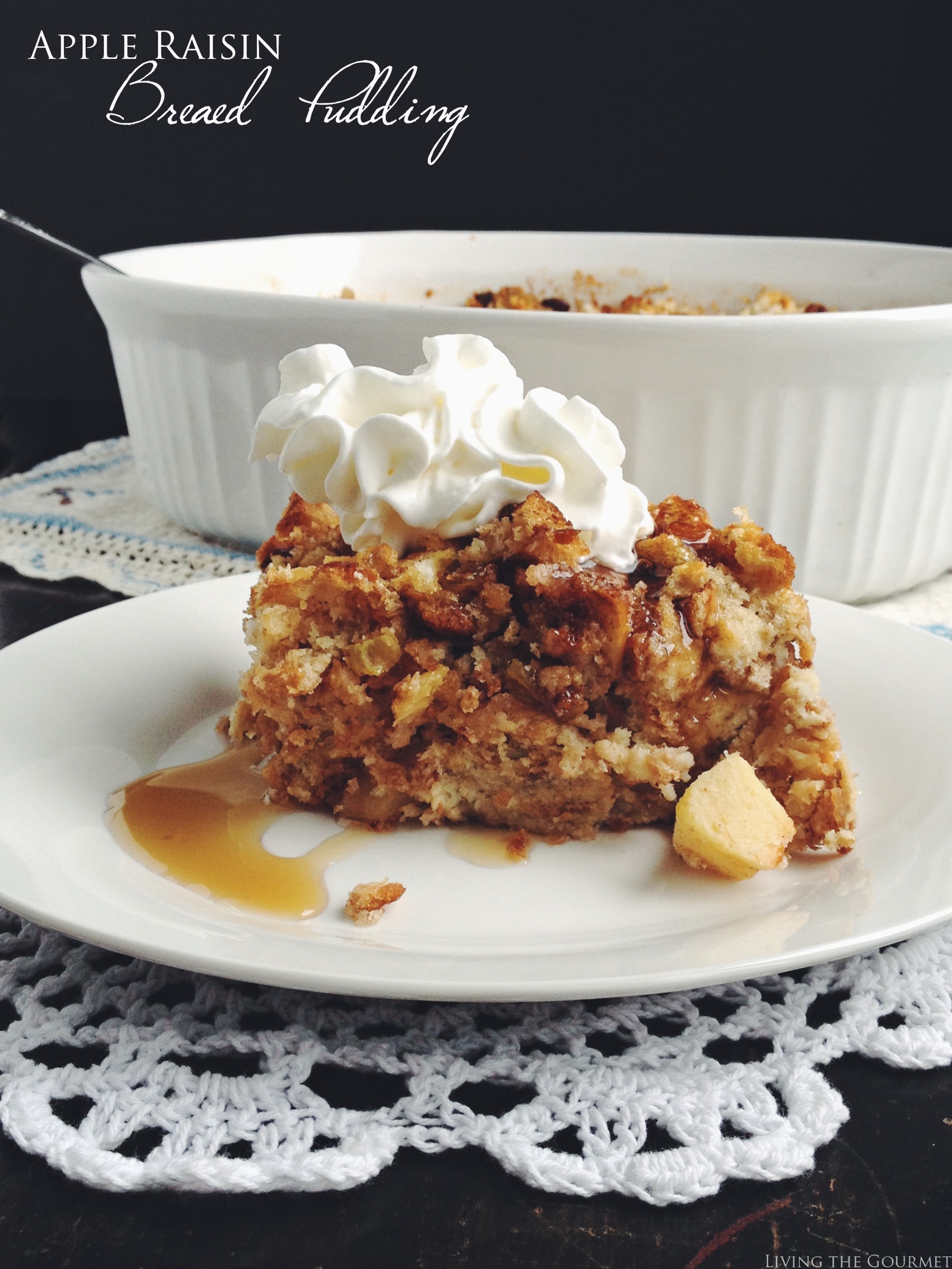 There's a saying that there are those who walk in rain, and others who merely get wet, and then there's another saying about how in New York there is neither Monday nor Saturday, only perpetual movement.
Both of those came together in my overly damp portion of the Empire State this weekend, when Hurricane Joaquin's track still ranged from West of the Carolinas to…everywhere else. You see, as the yet to be decided flood waters inched up my driveway, and the rain came in windy belts, what else was I to do but, well, bake?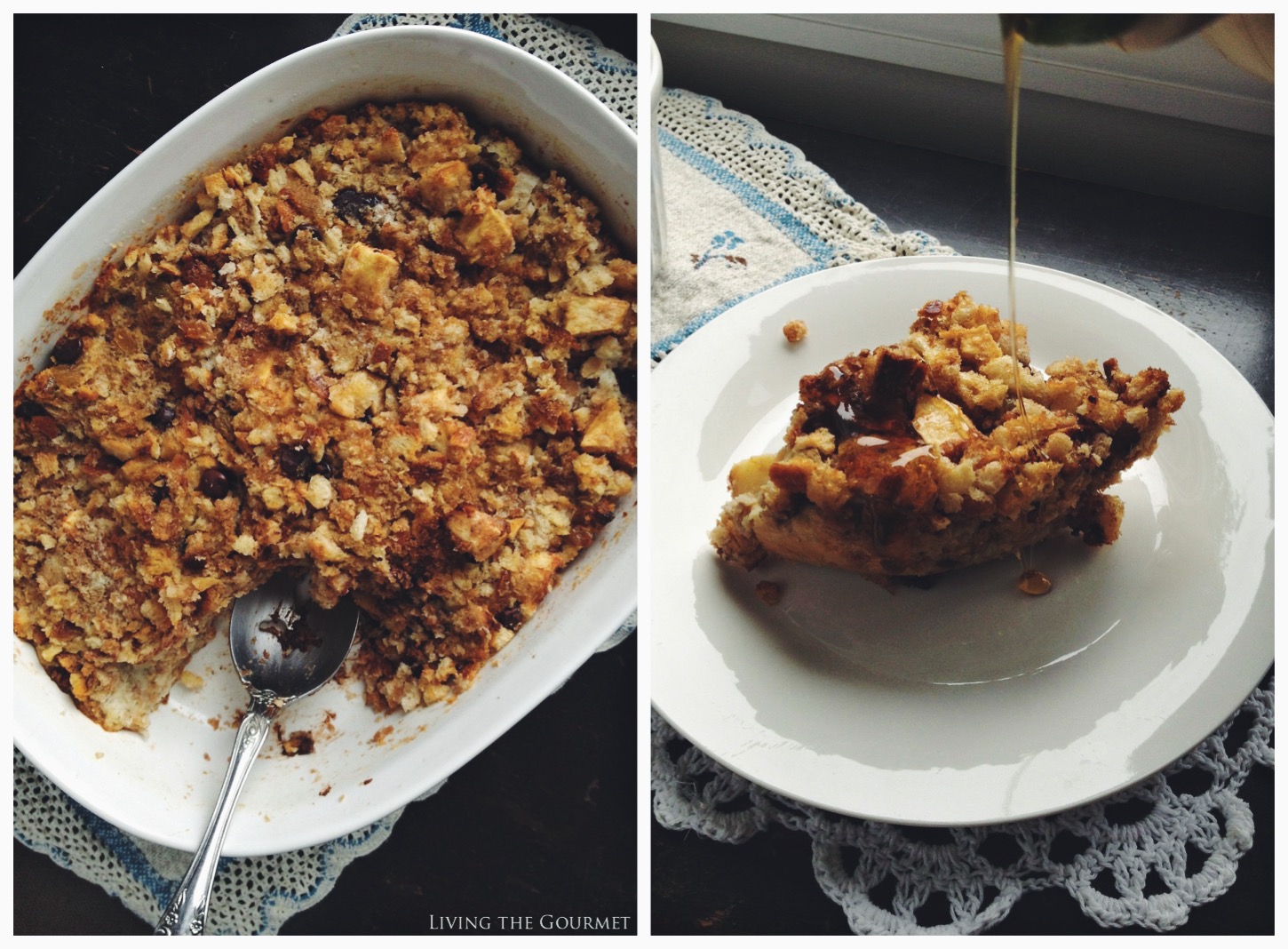 I can't really say why, but rain, among varied other things, makes me think of childhood, and this dish in particular has that effect. You see, growing up we always had old loaves of Italian bread left lying about the kitchen, a bit too hard to eat, and yet still too fresh to be thrown away. Either way it would be transformed into something delicious, thus, bread pudding.
Need I be so blunt as to say it was a nostalgic bit of storm beneath our grey skies.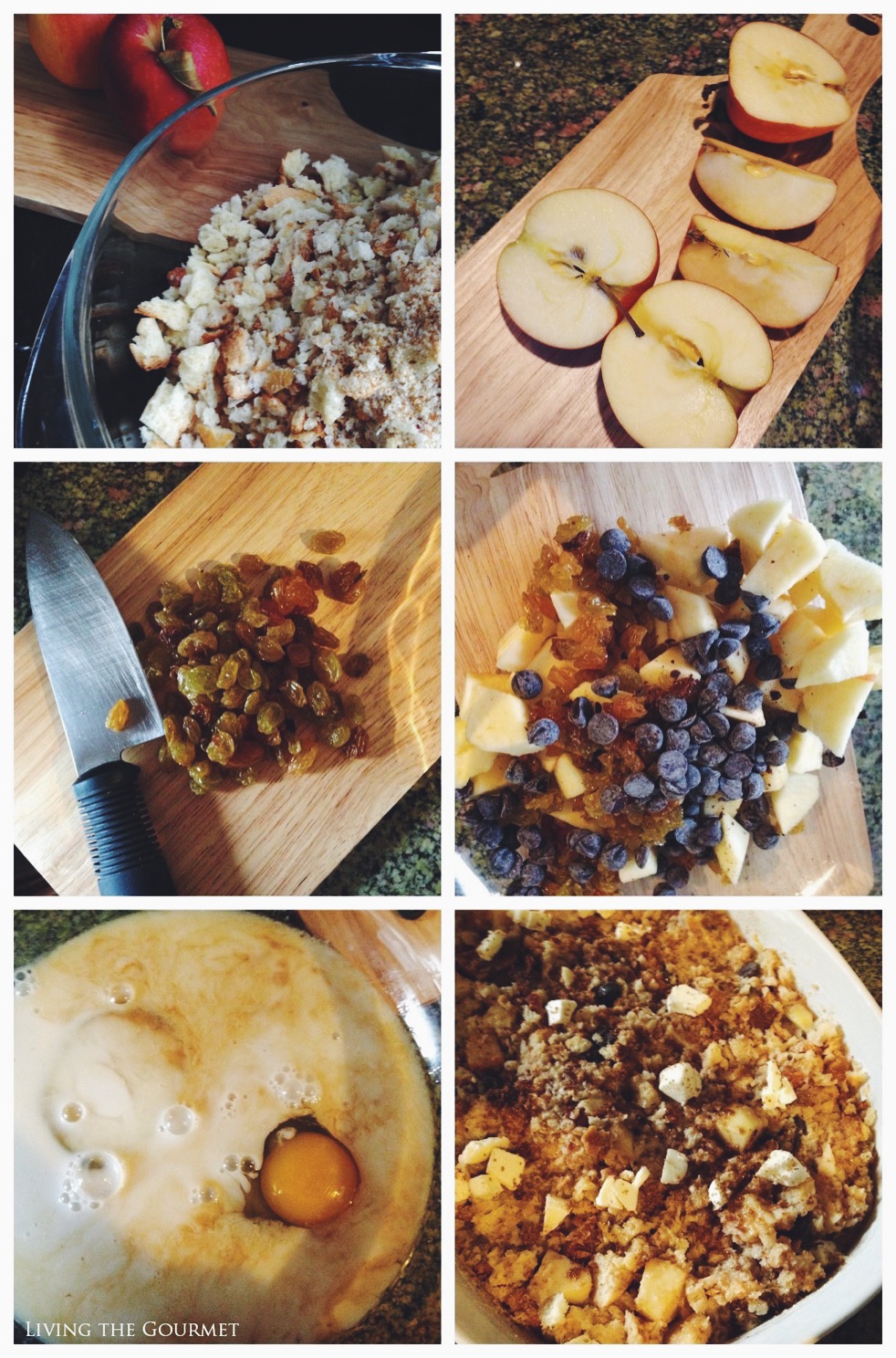 Living the Gourmet
Yields 6
Apple Raisin Bread Pudding
10 minPrep Time
40 minCook Time
50 minTotal Time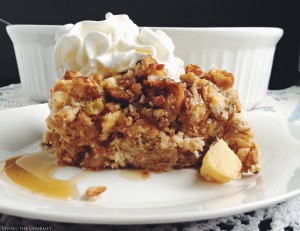 Ingredients
5 cups of Italian bread cubed – allow to stale overnight
2 cups Almond Vanilla Milk
2 eggs
3/4 cups sugar
1 tbs. vanilla
1 tbs. cognac
1 tsp. cinnamon
1/4 cup raisins – chopped
1/4 cup chocolate chips
2 apples – peeled and cubed
2 tbs. butter
Brown sugar
Whipped cream
Maple syrup
Instructions
Preheat Oven 350 degrees F. and butter a deep baking.
In a large bowl combine the cubed bread, apples, raisins, chocolate chips, cinnamon and sugar.
In a separate bowl combine the eggs, Almond Milk, vanilla and cognac and whisk.
Mix the wet ingredients with the dry ingredients and toss.
Pour the mixture into the prepared baking dish.
Top the dish with pieces of butter and sprinkle with brown sugar.
Bake 40 – 45 minutes until a knife inserted comes out clean.
Let cool and serve with maple syrup and whipped cream.
7.8.1.2
7
https://livingthegourmet.com/2015/10/apple-raisin-bread-pudding.html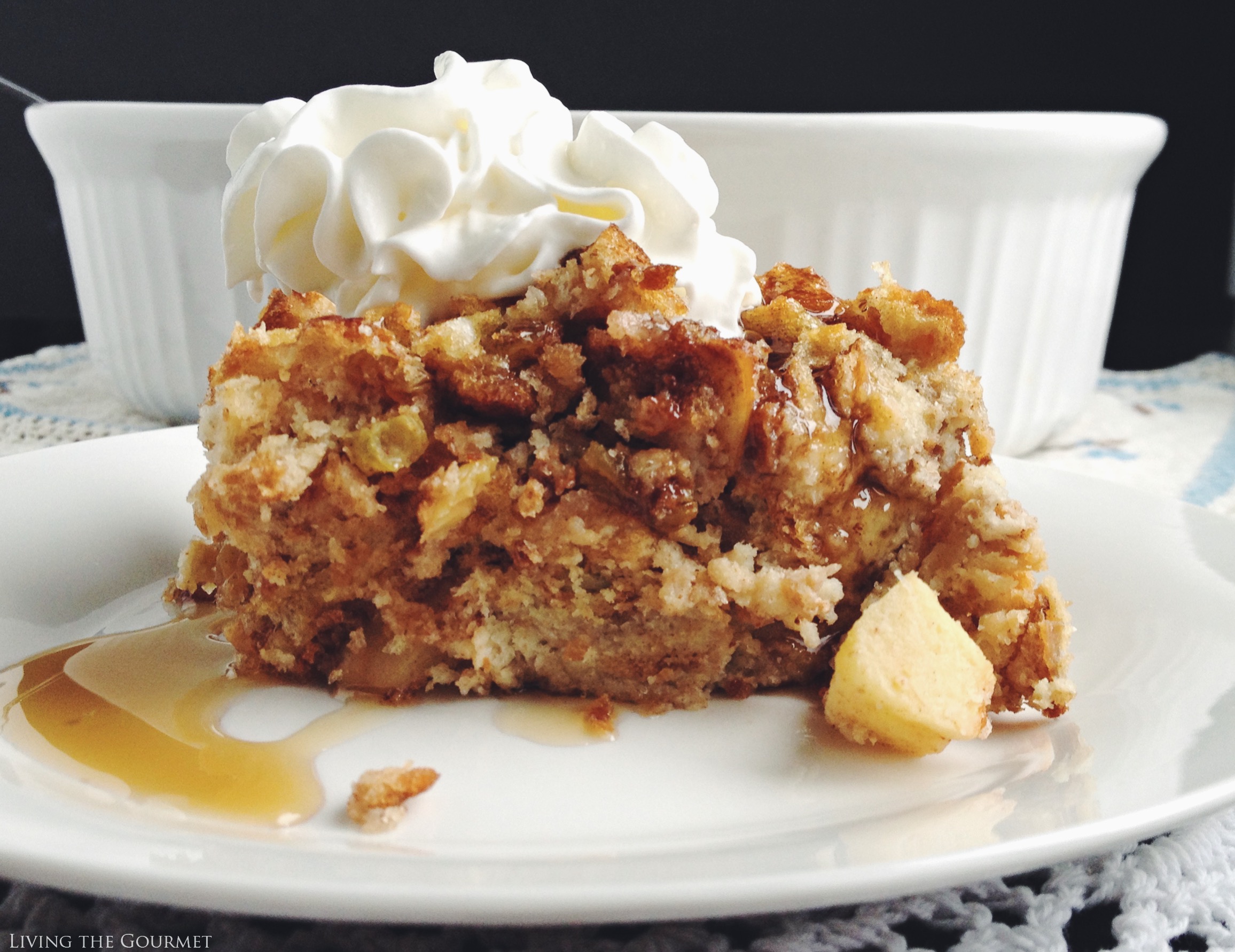 I hope your weekend was as cozy and delicious as mine was and that you will try this old-fashioned and delicious dessert.
Enjoy with Love,
Catherine
xo
0