Thank you to Attems Winery for sponsoring this post. All opinions expressed are my own.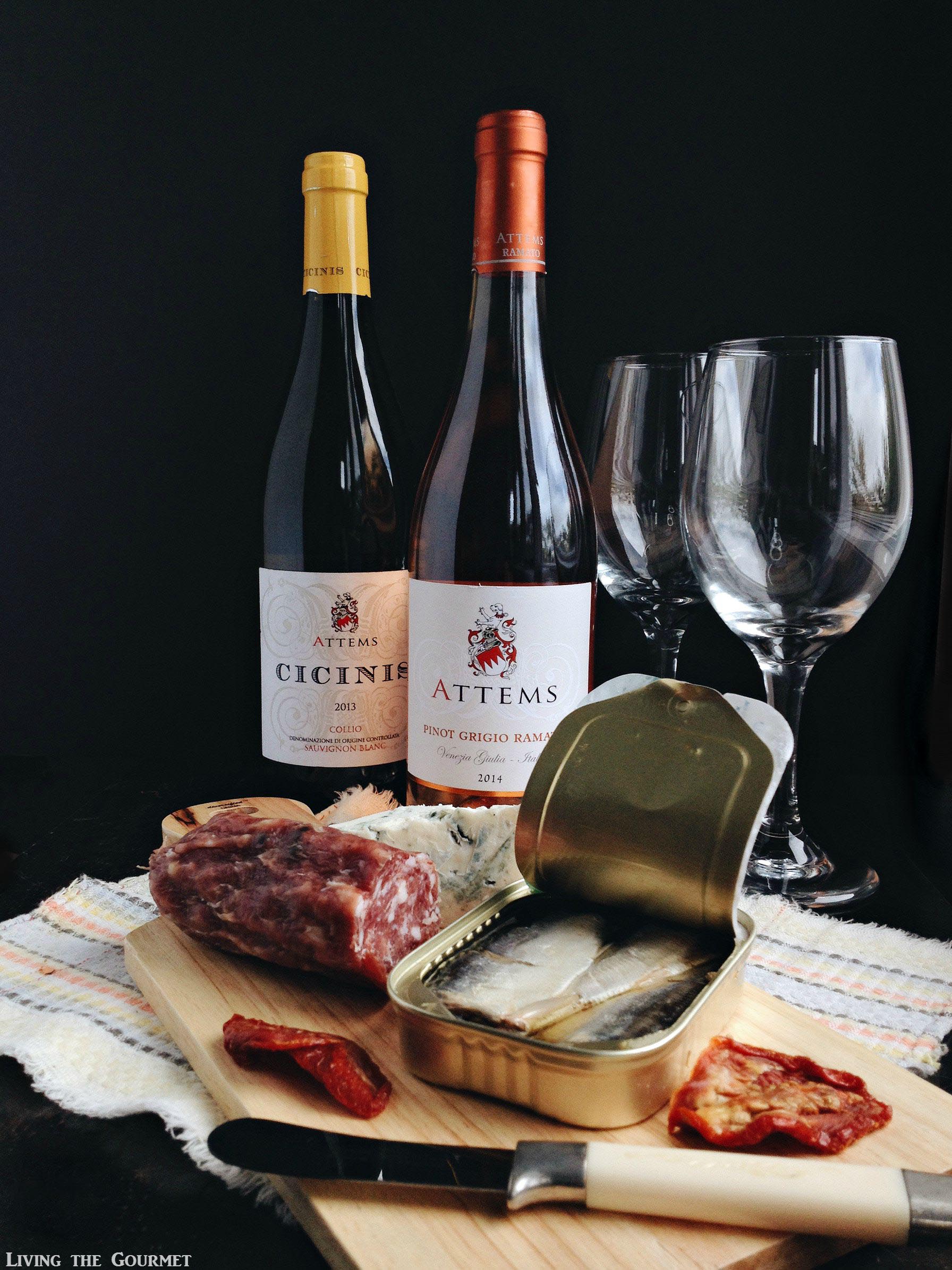 Whether by simple chance, subconscious selection, or just a fortunate turn of fate, we've featured a rather lengthy line of Italian wines lately. Naturally, when the Attems winery contacted us, asking if we would be interested in sampling a pair of their bottles, we were instantly enthused.
Shortly after agreeing, we received a Cicinis 2013 Sauvignon Blanc from the Collio DOC, and a 2014 Pinot Grigio Ramato from the Venezia Giulia IGT. Given that the Attems winery is Located in La Aquileia in Friuli-Venezia Giulia, the region responsible for the majority of Italy's sauvignon blanc production, the bottles had a tall order to fill if they were to live up to their regional heritage.
Time to begin.
While on most occasions I personally would have reached for the Pinot Grigio, I simply had to sample the Sauvignon blanc first given its origin. The wine introduces itself with an instantly herbal bouquet, with hints of sage and lime from the top of the glass. Towards the middle of the glass, strains of passion fruit and grapefruit melding with herbal essences, particularly tarragon. Towards the bottom of the glass, especially as I allowed the aroma to linger, the bouquet became intensely earthy and almost overpoweringly herbal, manifesting itself as dried tobacco leaf veiled across nutty earth tones such as dark coffee or perhaps mineral chalk. Overall it was a pleasant and unexpectedly complex bouquet.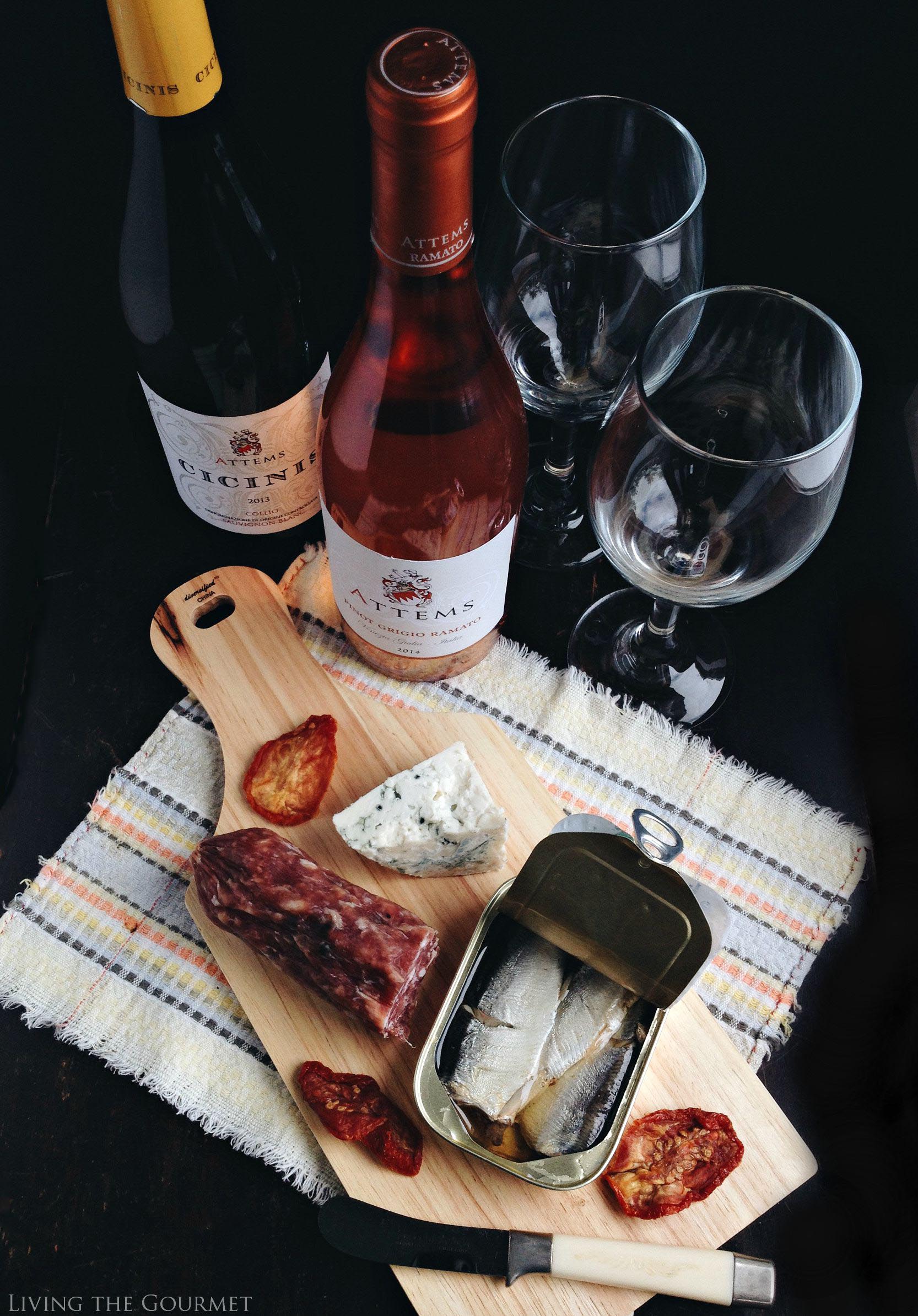 On sampling, the wine introduces itself with razor sharp acidity, typical of Italian sauvignon blanc. The palate is instantly fruity, announcing itself with notes of crisp white peach, and later gooseberry. The wine features a balanced, and pleasant finish.
For pairing, I would suggest mildly soft and slightly sour cheeses such as a mellow gorgonzola or chèvre. I could also picture this pairing excellently with fish such tilapia, sea bass, or monk fish prepared in olive oil, garlic and herbs.
The pinot grigio introduces itself with a very 'bright,' very fruity bouquet, with hints of yellow apple and lemon predominating throughout. On sampling the wine is strikingly dry with an almost 'oily' texture as it lingers in the mouth. Minerality is immediate and pleasant, with tangy fruit essences such as ripe nectarine and ginger perforating throughout. Towards the end, vague spice notes and bitter almond linger on the palate, creating a weighty and pleasant finish.
For pairing, I would suggest mussels, clams, or oysters with herbal seasoning. This bottle would also pair excellently with light appetizers, especially a vegetable and sharp cheese platter.
Overall, I was very pleased with these bottles, and would easily recommend them to my readers.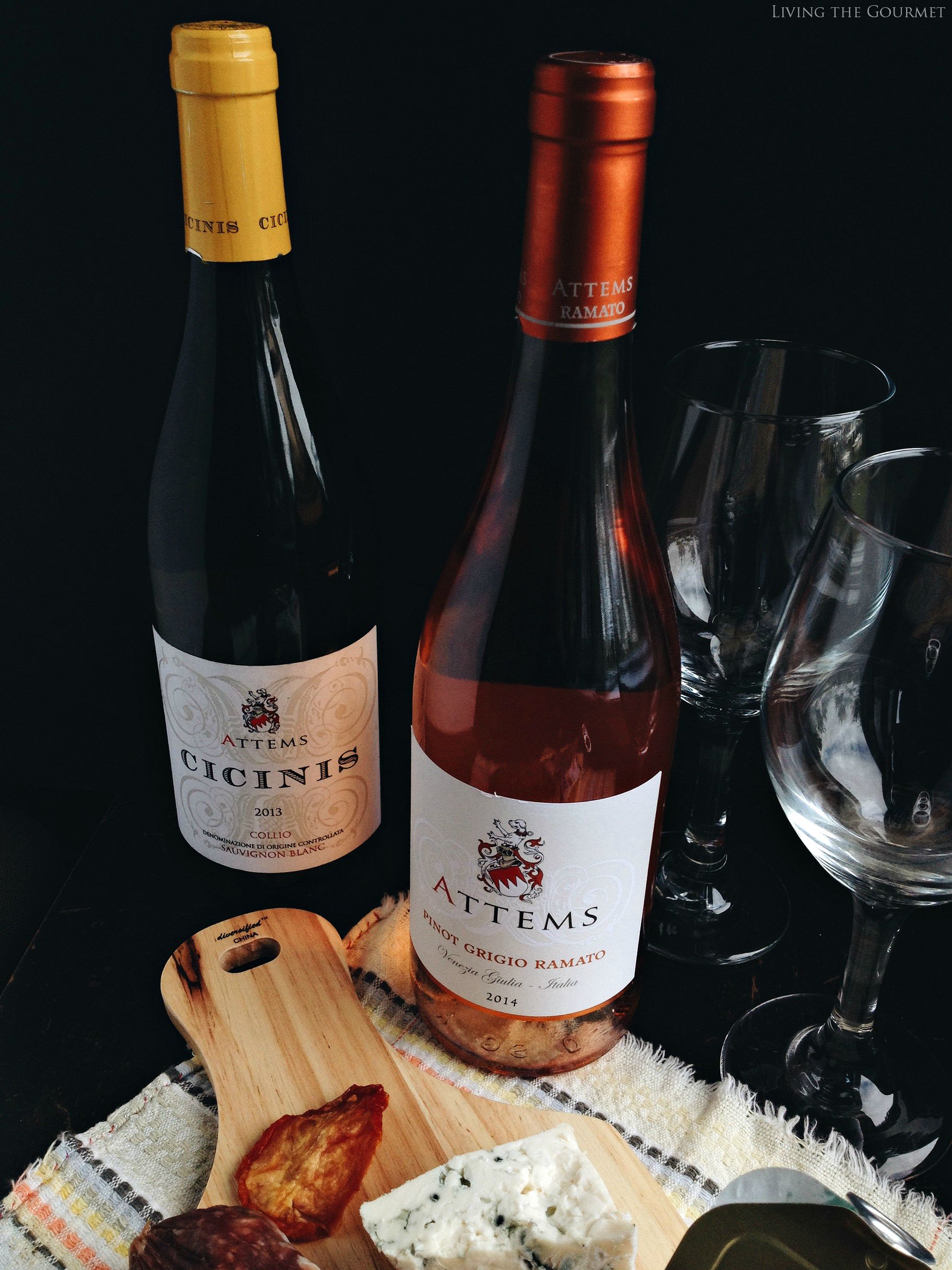 Cheers,
Mike
0