In the words of the chef herself, Amy Riolo says this Clafoutis recipe is a must to have on hand because "it's simple enough for novices to make yet impressive enough for experts to savor." We couldn't agree more. With its simple ingredient list, you will have a beautiful French dessert in minutes.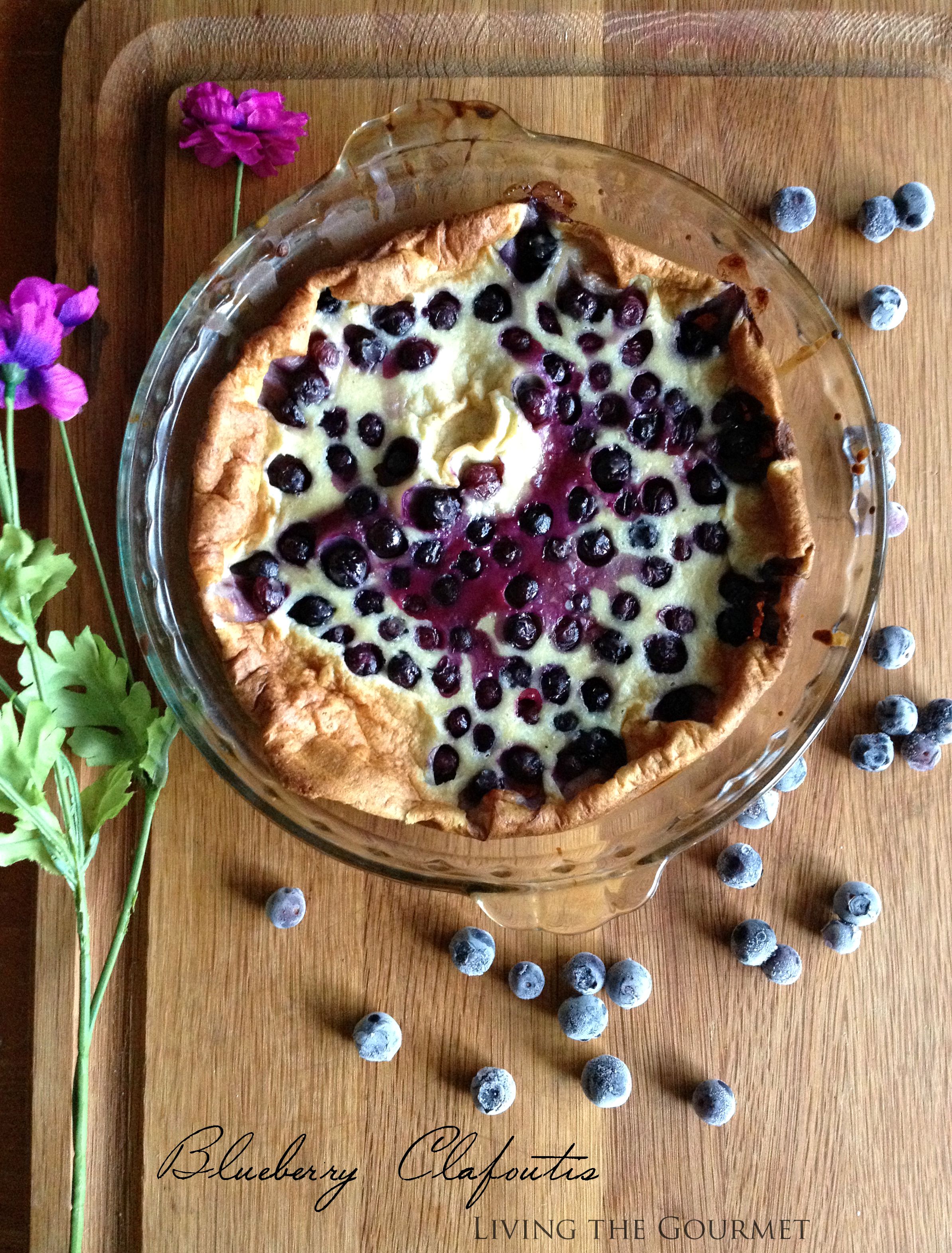 Living the Gourmet is pleased to introduce Amy Riolo, award-winning chef, author and television personality.
Earlier this summer, I had the pleasure of speaking with Amy about her latest release, The Ultimate Mediterranean Diet Cookbook, which gives readers an authentic look into the world's healthiest diet, within its beautifully illustrated pages.
By taking us on a journey across the Mediterranean and focusing on the dishes and ingredients common to each region, Amy gives the reader pause to reflect on their own eating habits and diet.
Offering more than just recipes however, Amy also offers lifestyle tips to guide you in eating both healthy and delicious while harnessing the power of Mediterranean diet.
The main idea and belief behind The Ultimate Mediterranean Diet Cookbook, is to eat food the way it was meant to be eaten.
Nowadays it is an ever-present issue to have the tendency to reach for those not-so-healthful options or overindulge. It is because of this tendency, food is being viewed as the enemy, and thought of as something we must avoid. However, in the Mediterranean culture, food is viewed as something wonderful that is to be celebrated, but it is also viewed as a traditional medicine. Fortunately, many are becoming aware of this and are embracing it, like Amy and myself.
Being healthful is a lot more than just cutting out fat or counting calories to lose weight, it also means that you must be sure that what you are eating is as nutritionally packed as it can be.
Another important take away from The Ultimate Mediterranean Diet Cookbook is to understand that every food has its purpose, and while we should be conscious of what we eat, we should not cut food groups out entirely. Amy perfectly conveys how the Mediterranean way can dramatically decrease the incidence of major illnesses such as heart disease, diabetes and high blood pressure. With each chapter you will find concisely written notes and nutritional facts giving incite on each region's own specialty and its beneficial qualities.
While on the subject of living a long, healthful life, one of the most paramount aspects of the Mediterranean diet is the social; enjoying meals with family each day, as opposed to eating on the go. For many of us, our modern lifestyles may not always allow for this, but taking the time to eat together with friends, family, and neighbors proves to be just as important as the very food we eat. The celebration of food and family is medicine for the soul that will aid in keeping our stress levels down and contribute to our overall happiness and well-being.
It is on that note I leave you and now in Amy's signature sign off, with pleasure and health, I hope you have enjoyed this delicious peak into the world's famous Mediterranean diet, and join me in living a healthy and happy life through the dishes we create.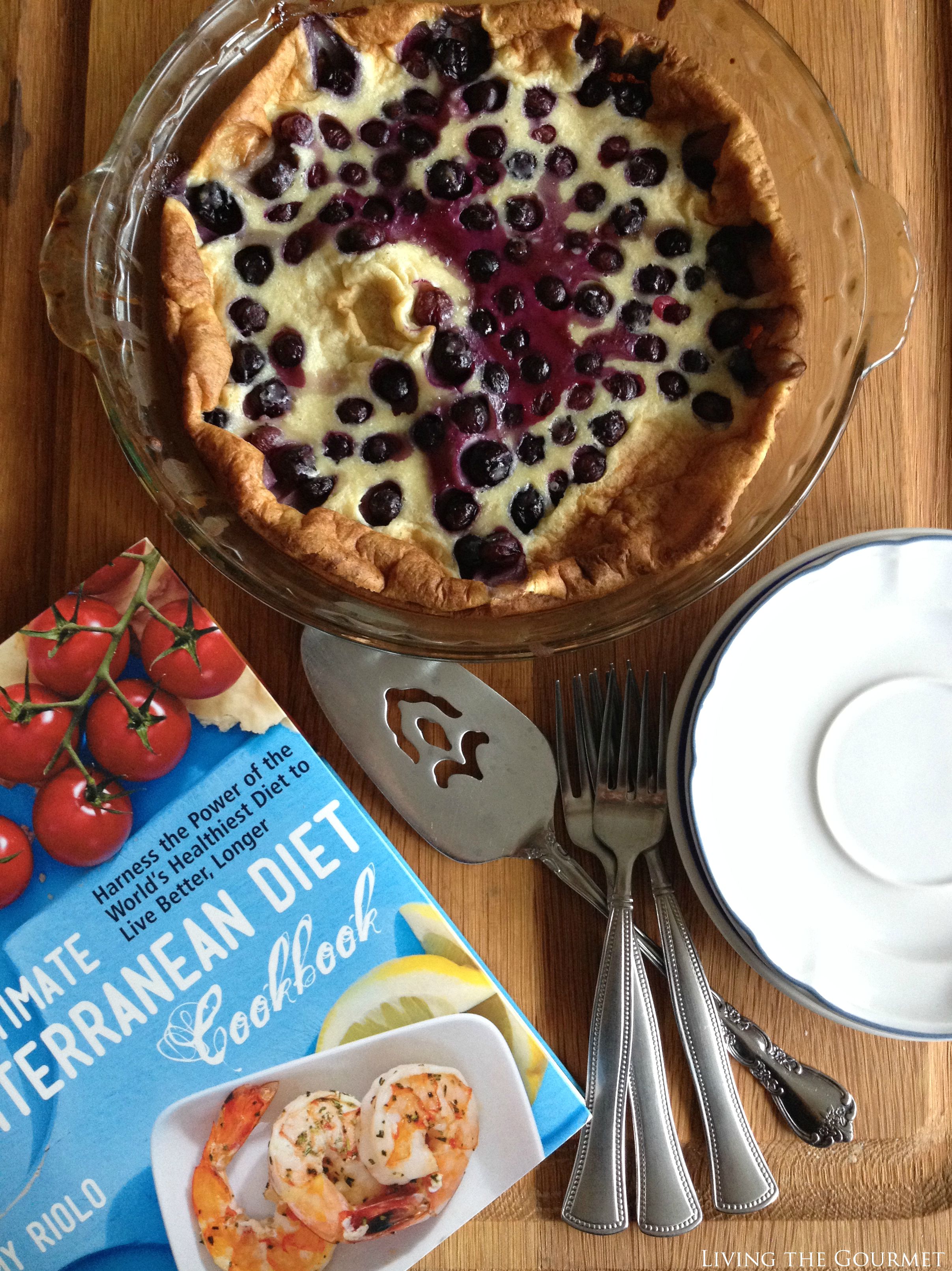 Print
Blueberry Clafoutis
Author:
Prep Time:

5 minutes

Cook Time:

15 minutes

Total Time:

20 minutes

Yield:

4

1

x
1/4 teaspoon

unsalted butter

5 tablespoons

sugar

2

extra large eggs

1/2

cup

unbleached, all-purpose flour – or finely ground almond powder

1

cup

light cream

1 teaspoon

vanilla

1 teaspoon

orange zest
Pinch of salt

1

cup

blueberries, fresh or frozen
Instructions
Preheat oven to 375 degrees F. and butter an 8-inch baking dish Set aside.
Sprinkle 2 tablespoons sugar over the bottom. Beat the eggs and the remaining 3 tablespoons sugar in the bowl of an electric mixer on medium-high speed, until light and fluffy, about 3 minutes. On low speed, add in flour, cream, vanilla, orange zest and salt.
Add the blueberries to the bottom of the baking dish, turn to coat in sugar and pour the batter over the top. Bake for 15 to 20 minutes, until the top is golden and the custard has set. Serve warm with a sprinkle of icing sugar if desired.
Notes
Adapted from The Ultimate Mediterranean Diet Cookbook by Amy Riolo
Recipe Card powered by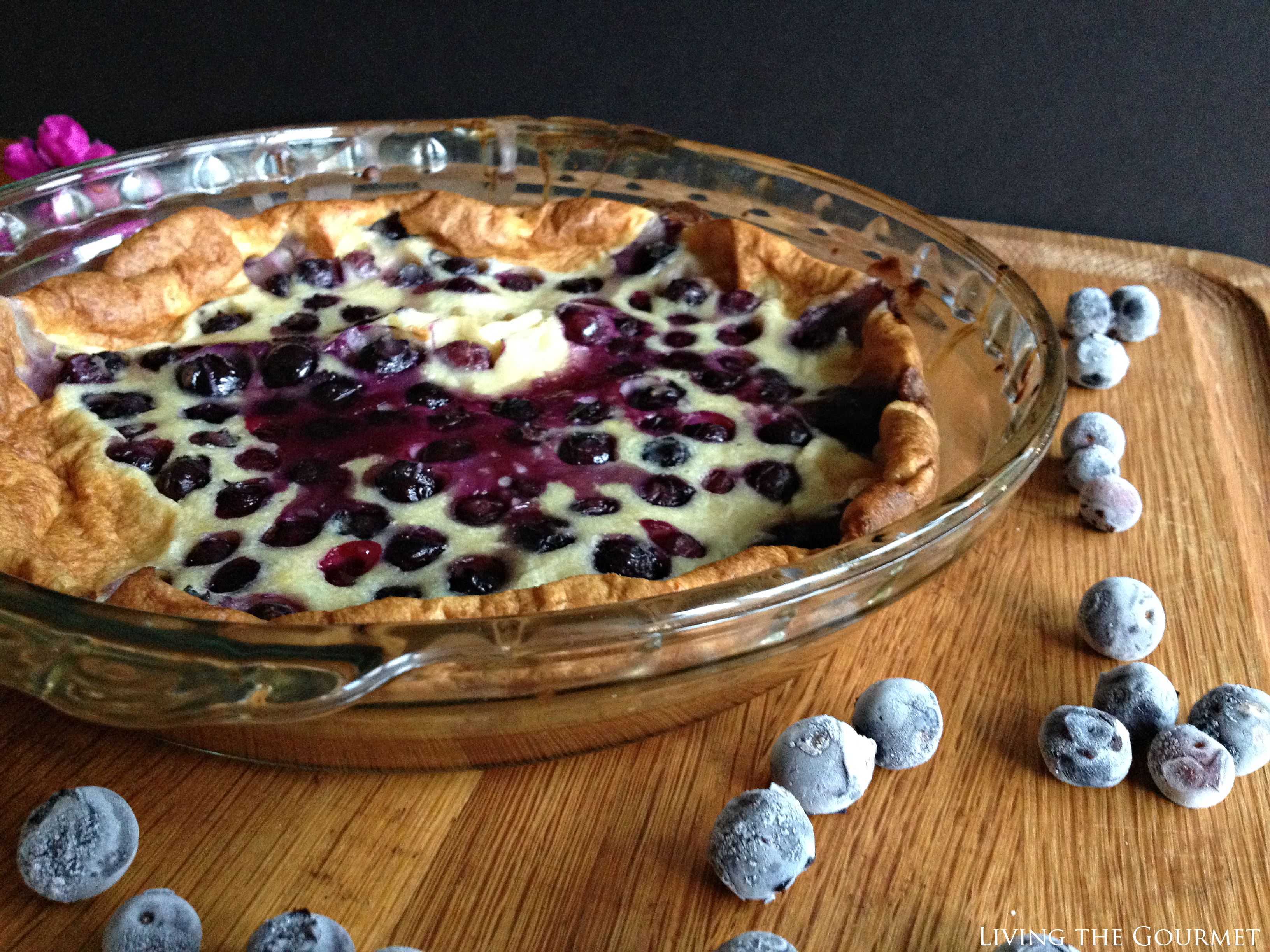 xo,
Catherine
6