This message is intended for persons 21+. Please enjoy responsibly.
Several weeks ago, Living the Gourmet was invited to review a pair of bottles from Little Black Dress, a winery based in Mendocino County California. We received a 2013 Pinot Noir, and a 2014 'Divalicious Pink Pinot,' which is a 2014 Pinot Grigio.
As the name might imply, the running theme of Little Black Dress is an attempt to give a fashionable take on the world of wine. From a website laid out and presented as a manner reminiscent of a fashion magazine, to a label sketched with heels and a clothes hanger, it's a theme that Little Black Dress takes quite literally at times. Nevertheless, the presentation is as quirky as it is fun, being both playful and lighthearted.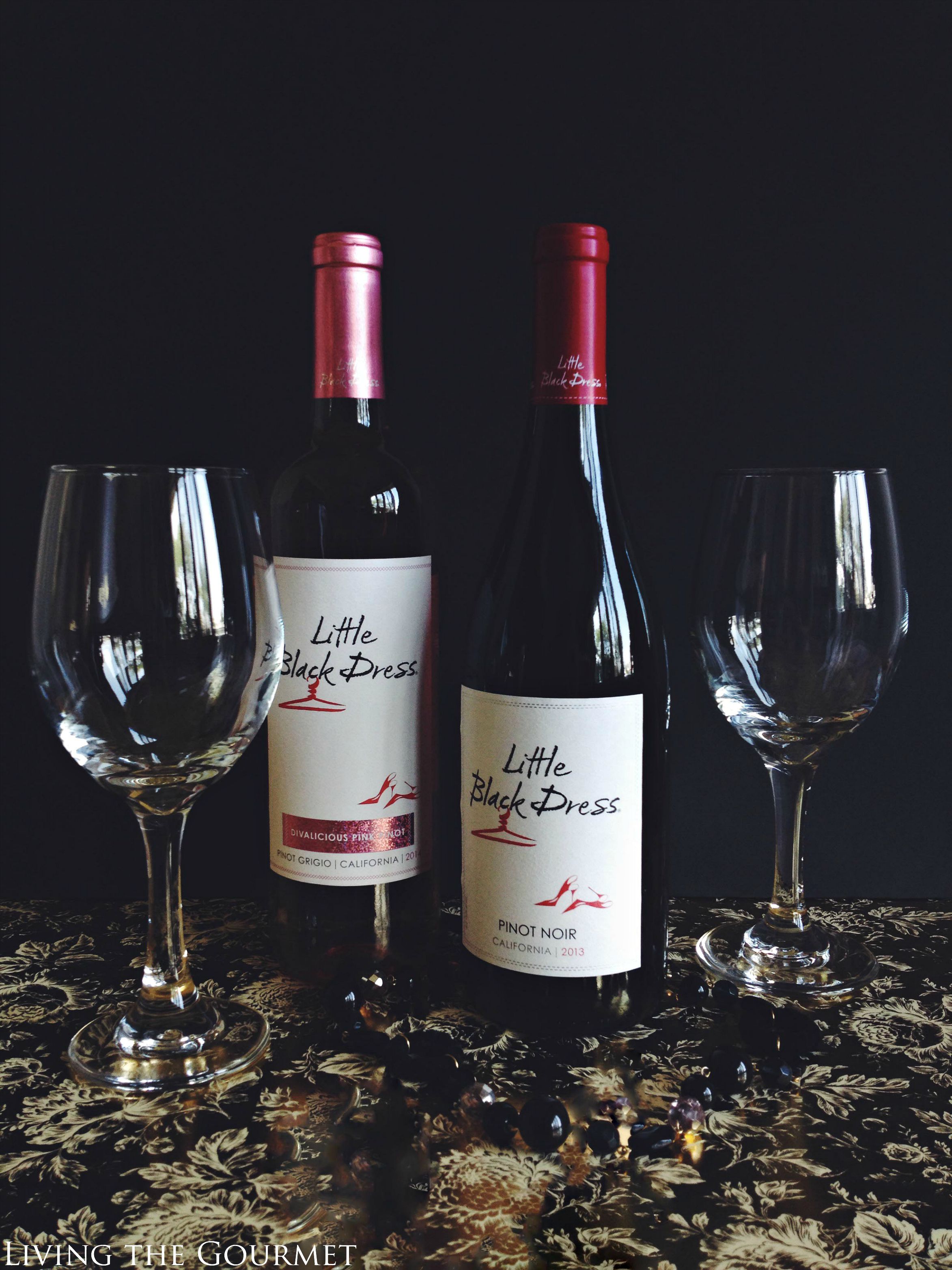 Both of the bottles we received are assuredly 'table wines,' and the airy presentation is instantly befitting a wine advertised as being for informal gatherings of friends and family. The only question now is, how do they hold up?
Beginning with the pinot noir, the wine greets with a nose of predominantly ripe berry notes, chiefly red cherry, and perhaps hints of currant. Towards the middle of the glass I received vague, slightly earthy spice essences, which I'll note is somewhat uncharacteristic of pinot noir. Towards the bottom of the glass are muted hints wild flower, which linger on the nose for several seconds. On sampling, ripe berry notes are immediate, with hints of the bouquet's currant essences carrying over alongside what I'll have to describe as very subtle apricot or perhaps pomegranate notes. On the finish, hints of berry linger only briefly on the palette.
For pairing, I would suggest a dinner salad or light grilled fish, something easy but elegant where the company is the focus of the evening.
Moving along, the Divalicious Pink Pinot is a feast first and foremost for the eyes, featuring a label complete with pink bedazzlement, while the wine itself boasts a defiantly pink hue. The wine greets with a bouquet of rich citrus, featuring summer fruit through the middle of the glass and into the bottom. On sampling, the bouquet largely carries over, with bright citrus notes throughout, underscored by red berry accents or perhaps very subtle strawberry essence. The wine has a clean, very crisp but brief finish.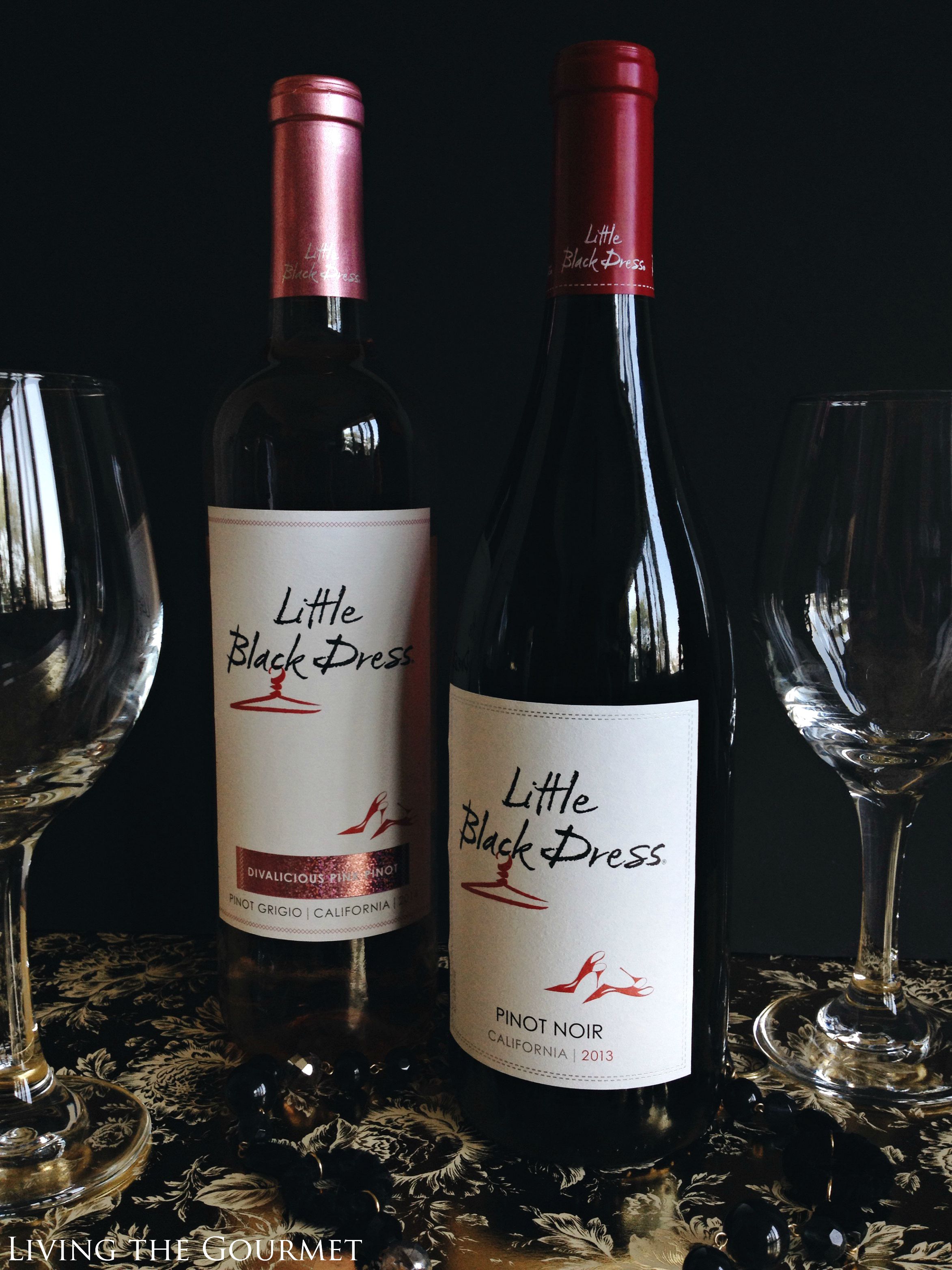 I cannot stress enough how I could not help thinking of this as a 'social wine' served either before or during appetizers. In other words, I would serve this wine 'where the fun is' as a sort of accent or exclamation mark. As for pairing, I would serve this with something citrusy, perhaps a melon salad with either pineapple, oranges or mandarins mixed in, or on the other end of the spectrum perhaps with a very light fish salad serve on or with herbed crackers.
In closing, I'll say that the Little Black Dress wines achieve what they set out to do, to be the fun, lighthearted part of whatever occasion they are paired with. I would easily recommend this to some planning an informal get together with friends and family.
Cheers,
Mike
1