This shop has been compensated by Collective Bias, Inc. and its advertiser. All opinions are mine alone. #PurelySimple #CollectiveBias
"And all places shall be hell that are not heaven," Mephistopheles predicted in Dr. Faustus, and it was this quote that whispered in the back of my mind as I indulged, a remnant of the conscience I had willingly forsaken. Yet the warning was of no matter, and I continued eating, knowing that for a time afterward this singular 'cake' would haunt my palette, forcing me to judge everything else against its purposeful decadence…and inevitably that all things would be made pale in such a comparison.
As foreboding as an early evening mist coiling through the depths of a sunset drenched woodland, Black Forest Cake has always occupied a forbidden place in my mind. For even the name alone conjures shadowy images of a confection born from the forbidden subconscious of a chocolatier intent upon consuming copious quantities of devil's food.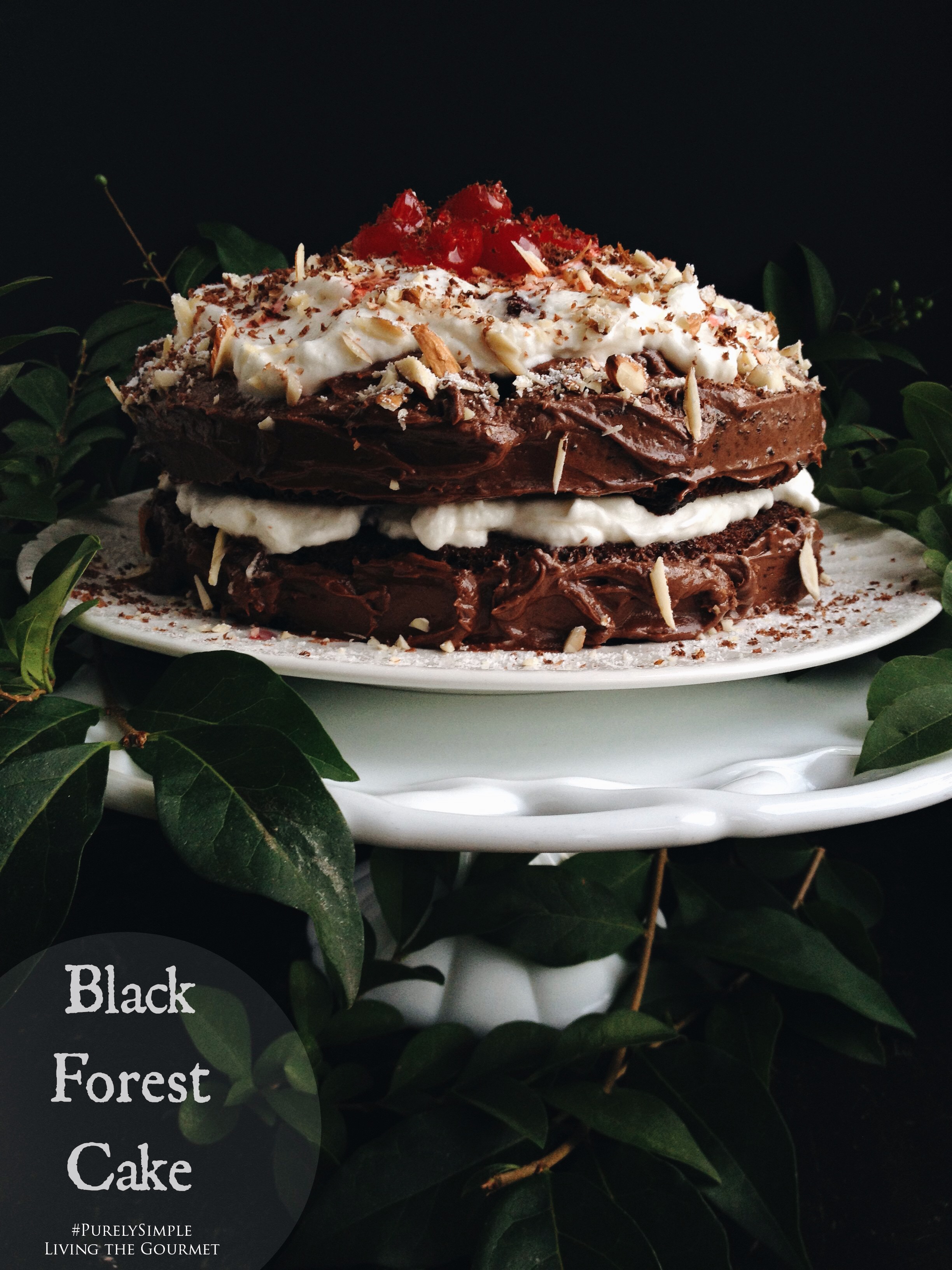 For this reason, it is not often that I indulge this darker side of my sweet tooth. Typically, we bake only when we expect company, or are going to gift the treats to friends. Rather than bake like this for myself, I have managed to sate my cravings in an admittedly vicarious manner, paging through dessert boards on Pinterest, or surfing through sweet-themed blogs.
However, it was an evening not long ago past that I found myself perusing the aisles of my local Target, and doing so while both hungry and craving something sweet. As I shopped, I found my eyes lingering on all manner of prepackaged sweets, but even in these instances my palette is not so easily satisfied, and the temptations were thwarted.
Yet, just as I was wrapping up my supply run, my eyes fell upon a new brand of Pillsbury, Pillsbury Purely Simple Cake Mix and Pillsbury Purely Simple Frosting with no artificial colors, flavors, or preservatives.
At once, my merely mortal cravings could withstand no more.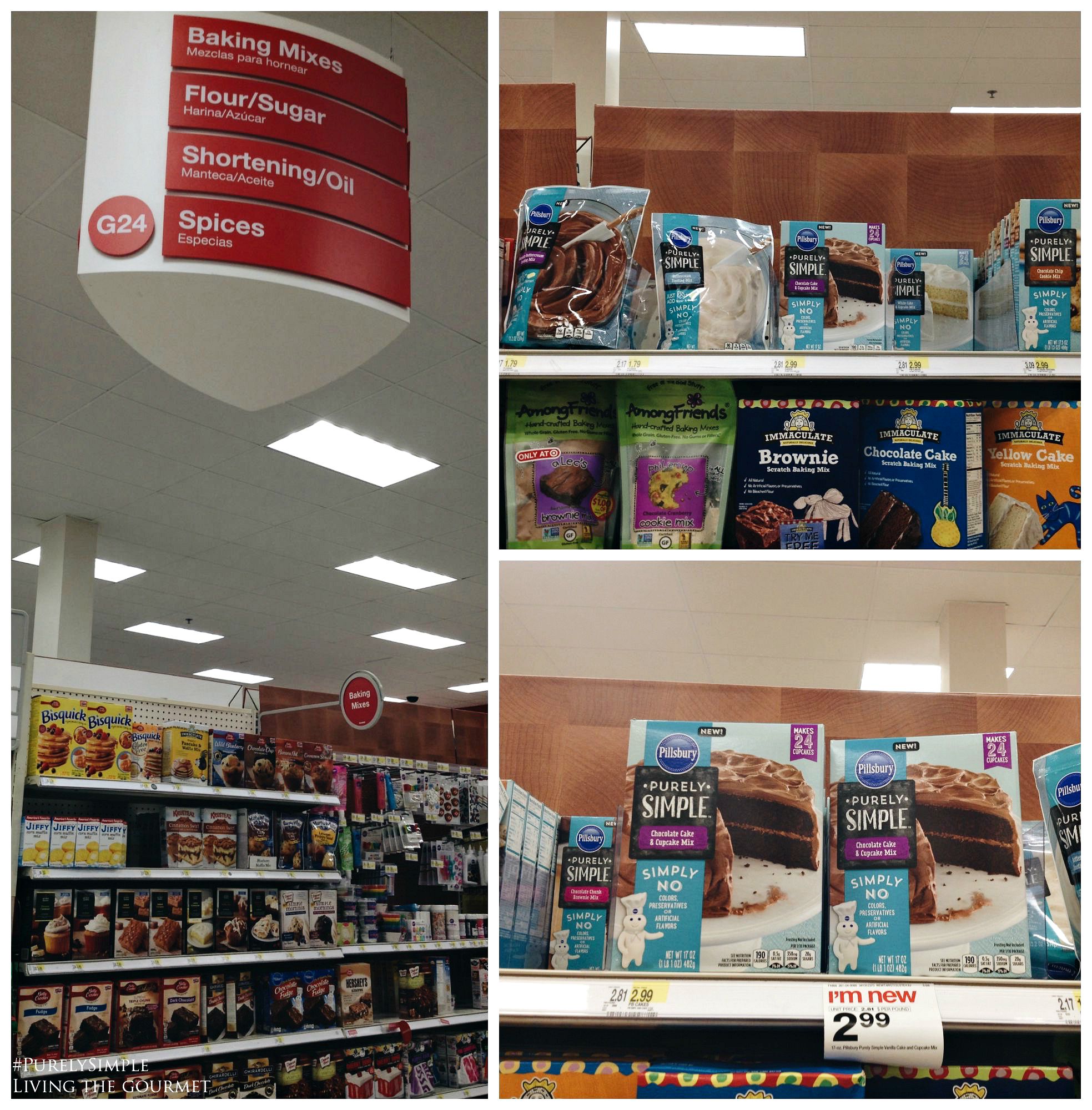 Once home, I was like a baker possessed. I swept aside the clutter from my kitchen counter, and with paper and pencil began hastily drawing out the cake that had hitherto existed only as a lurking shadow in my mind's eye. As the pencil point dulled across the crisp white surface, I watched as multiple layers took shape, adorned in manicured spirals of cream bristling with shredded nuts coated and crowned in maraschino. It was here that I realized what I was about to create, I was treading into that forbidden realm of my culinary imagination…and there was no turning back, not now.
For these purposes, it would be enough to initially follow the instructions on the box for a basic cake recipe, where there are tips and tricks on how to create a mocha cake or coconut chocolate cake as well if you so desire. However, my heart was set singularly on a Black Forest.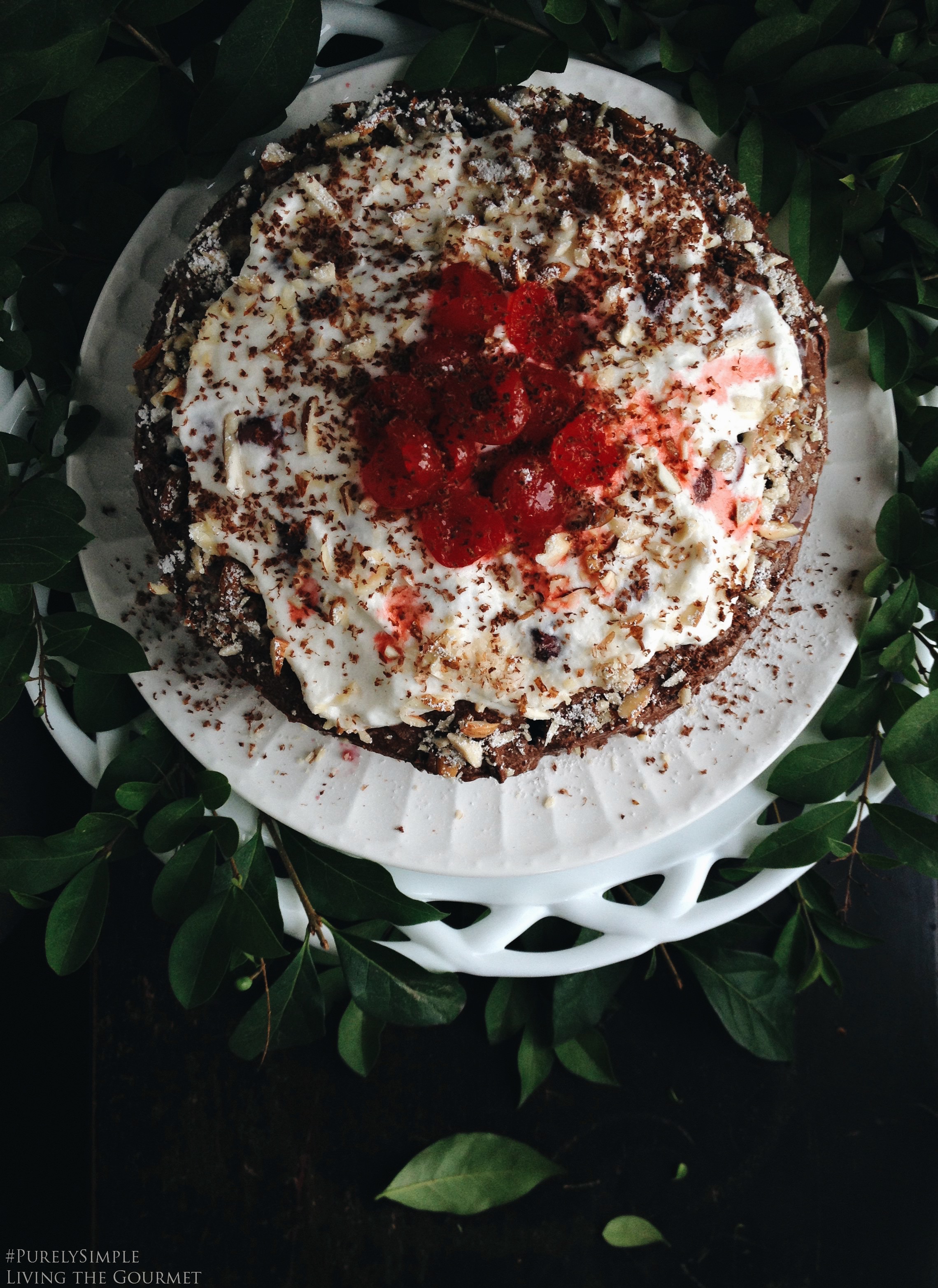 While the cakes were in the oven I whipped up the cream and the chocolate buttercream frosting using the Pillsbury Purely Simple Frosting mix. By the time the cakes were baked and cooled, I have my cherries and chocolate shavings set. For a little extra added touch, I threw in some slivered almonds.
The end result? Just as I had imagined – maraschino cherry bleeding across a blanket of snow white whipped cream, trails of red lost amidst a backdrop of an unforgivingly sweet darkness. Just as I had imagined, consuming the confection meant delving through alternating layers of perfectly formed frosting and coco dark cake, my mind and palate blissfully helpless to resist.
Needless to say, my Black Forest Cake lived up to the lofty expectations these confections have garnered for themselves, winning high praise for those at the table.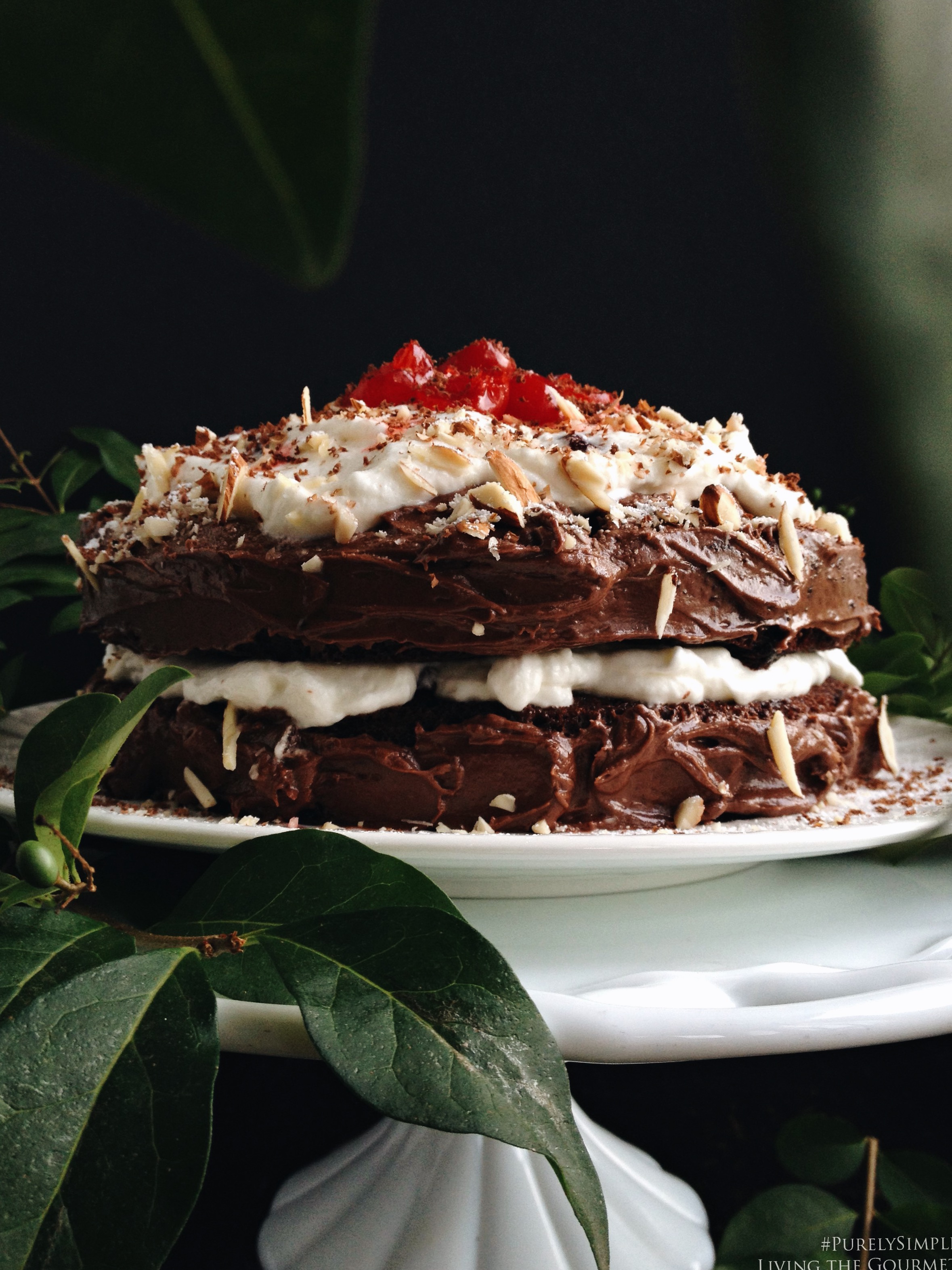 Living the Gourmet
Yields 8
Black Forest Cake
10 minPrep Time
30 minCook Time
40 minTotal Time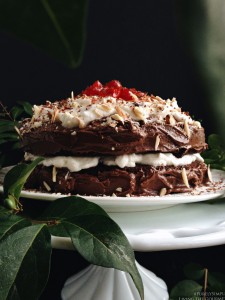 Ingredients
For the Cake:

1 box Pillsbury Purely Simple Chocolate Cake Mix
1/2 cup butter, softened
3 eggs
1 cup milk

For Chocolate Buttercream Frosting:

1/2 package Pillsbury Purely Simple Chocolate Buttercream Frosting Mix
4 tablespoons butter, softened
1/8 cup water

Layers & Garnish:

1 cup freshly whipped cream
1/2 cup slivered almonds
1 cup pitted dark cherries
Powder sugar, for sprinkling
Shaved dark chocolate, for garnish
4 maraschino cherries, for garnish
Instructions
Preheat oven to 350 degrees F. Grease (2) 8 inch. cake pans and set aside.
In a mix bowl, combine cake mix, butter, eggs and milk. Divide the batter between the cake pans and bake for about 30 minutes, or until cake tester comes out clean. Let cool completely.
In a bowl, whisk together frosting mix, butter and water. Set aside.

Assembly:

Turn one of the chocolate cakes over onto a cake plate. Sprinkle 1/2 cup of pitted dark cherries over the cake and spread 1/2 cup of whipped cream evenly over the cherries. Sprinkle slivered almonds as well, then turn out the second cake and carefully place it on top of the first.
Carefully spread the chocolate buttercream frosting all over the top and sides of the cake. Add remaining cherries and top with remaining whipped cream. Sprinkle with silvered almonds then garnish the center with maraschino cherries.
Dust the entire cake with powdered sugar and shaved chocolate.
Serve and enjoy!
7.8.1.2
172
https://livingthegourmet.com/2015/08/black-forest-cake.html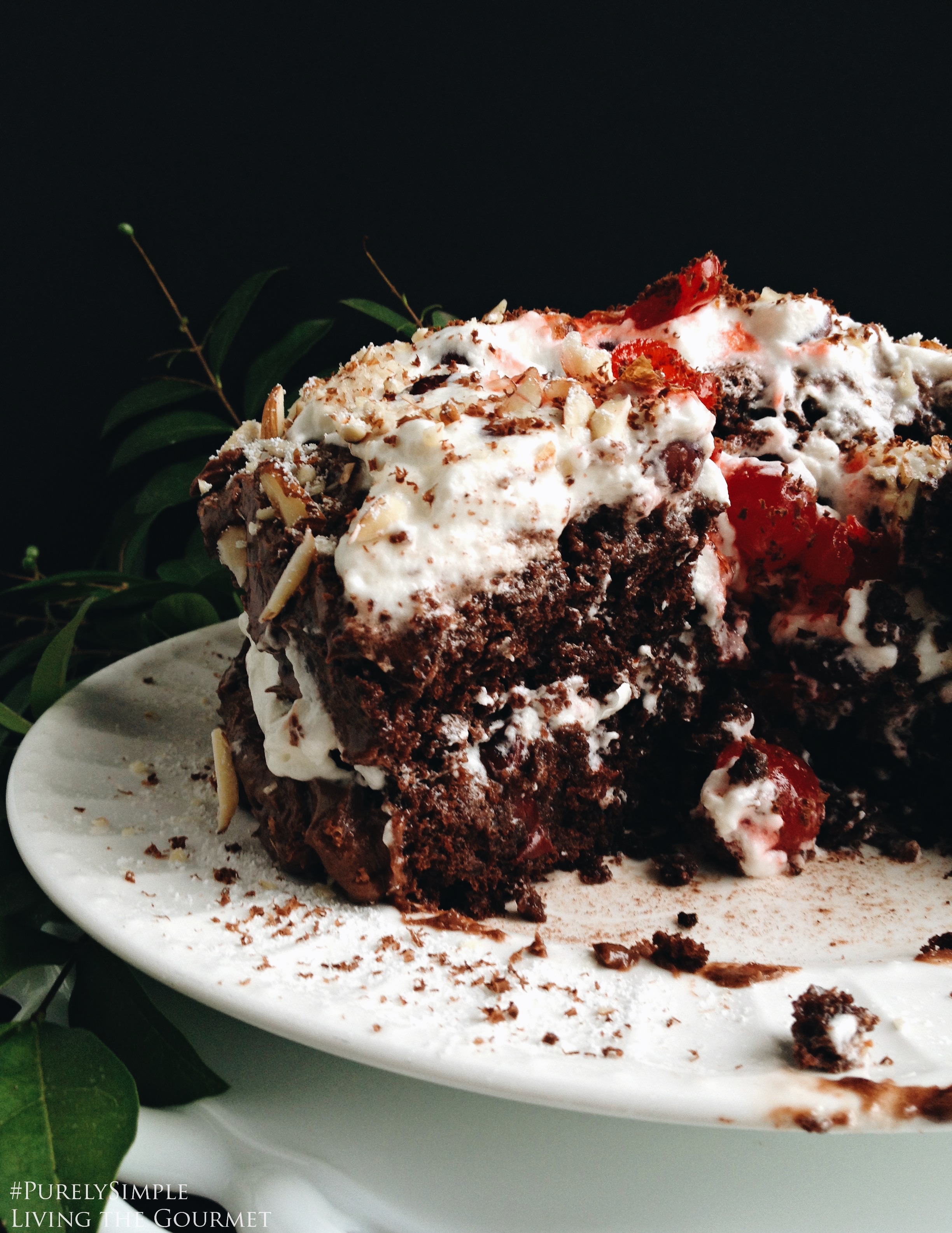 For those who are interested, you can purchase any Pillsbury Purely Simple product using your Target Cartwheel offer offer to save 25% on your Pillsbury Purely Simple products. After you check it out, we would love to hear what you'll be creating Pillsbury Purely Simple!
Enjoy with Love,
Catherine
xo
0