This shop has been compensated by Collective Bias, Inc. and its advertiser. All opinions are mine alone. #PowerInProtein #CollectiveBias
A Personal Story of Health & Fitness by Michael Pappas
There are certain things that, no matter how we try, we simply will not allow ourselves to do, even if it is in our best interests. It may be a comfort zone you simply cannot step outside of, a phobia you have no interest in breaking, an inhibition you are perfectly comfortable in bearing, or perhaps even a particular fashion hang up you refuse to either embrace or let go.
We have all been there. I am there right now.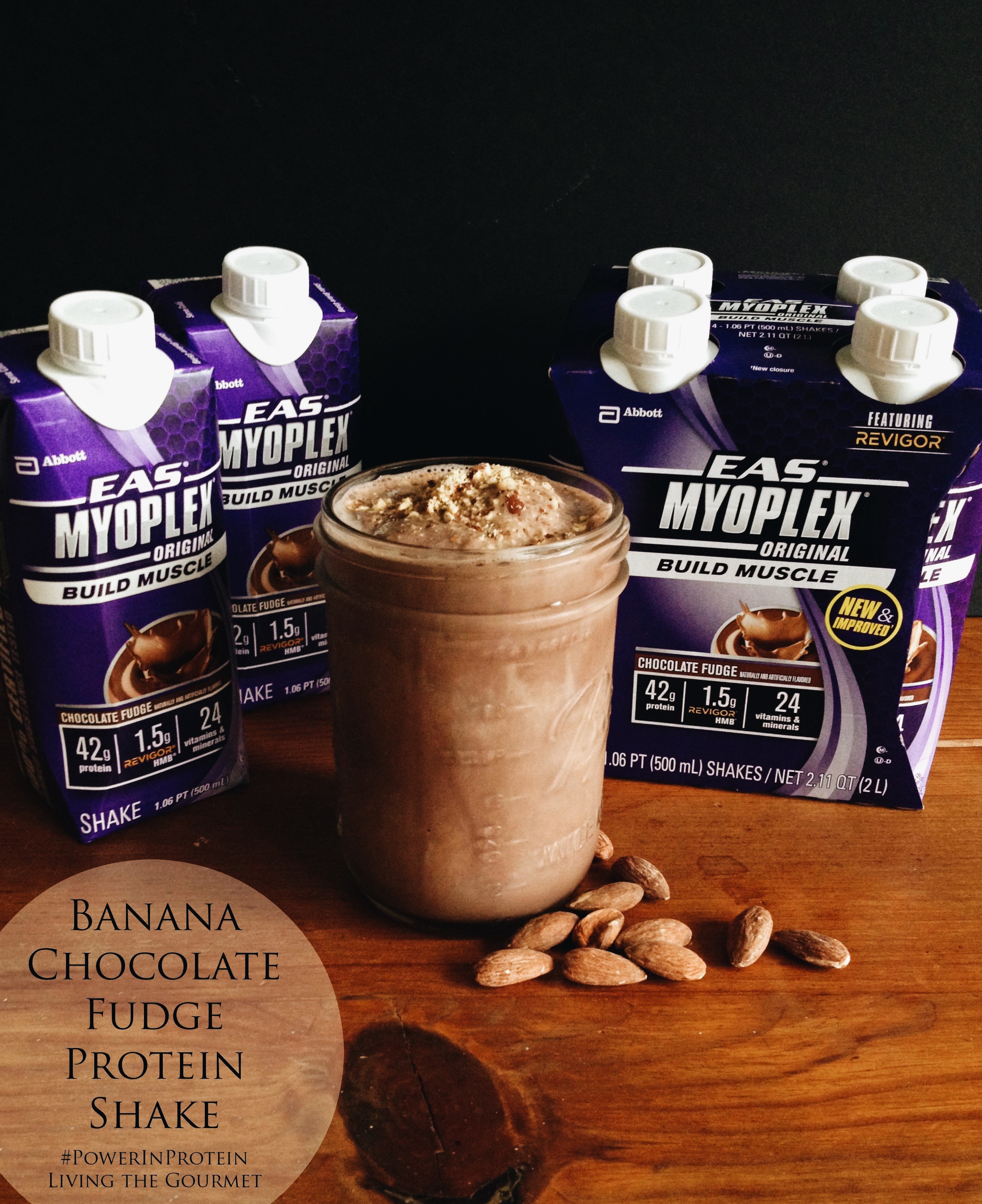 The particular boundary I refuse to cross, the mental block I cannot get passed, is the idea of being 'thin.' You see, I'm actually not displeased with myself in aesthetic terms, albeit if only because my current 'look' has more than served my current purposes. Add to that the fact that I like being 'broad,' and practically tremble at the idea of being 'frail,' even if only in appearance, and it's no wonder I've been in no rush to change.
That doesn't mean, however, that I haven't attempted to trim down. Just the opposite in fact.
Despite that sentiment, however, those who surround me tell me the extra poundage must go, reminding me with threats of impending health doom, and future-tense compliments that I will look even better once it is gone.
In that vein, I have tried a variety of diets over my years on this earth. I've tried assorted point systems, one based on caloric intake, another based strictly on fat intake. I've tried a spat of vegetarianism, a soy diet, and a restricted carbohydrate diet.
Needless to say, while most dropped a good number of pounds, they were not sustainable lifestyles for a person possessed of my admittedly fine palette.
That being said, I decided to approach things differently. I decided I would stop trying to lose weight and instead begin trying to 'shift' weight. How so?
Lean muscle.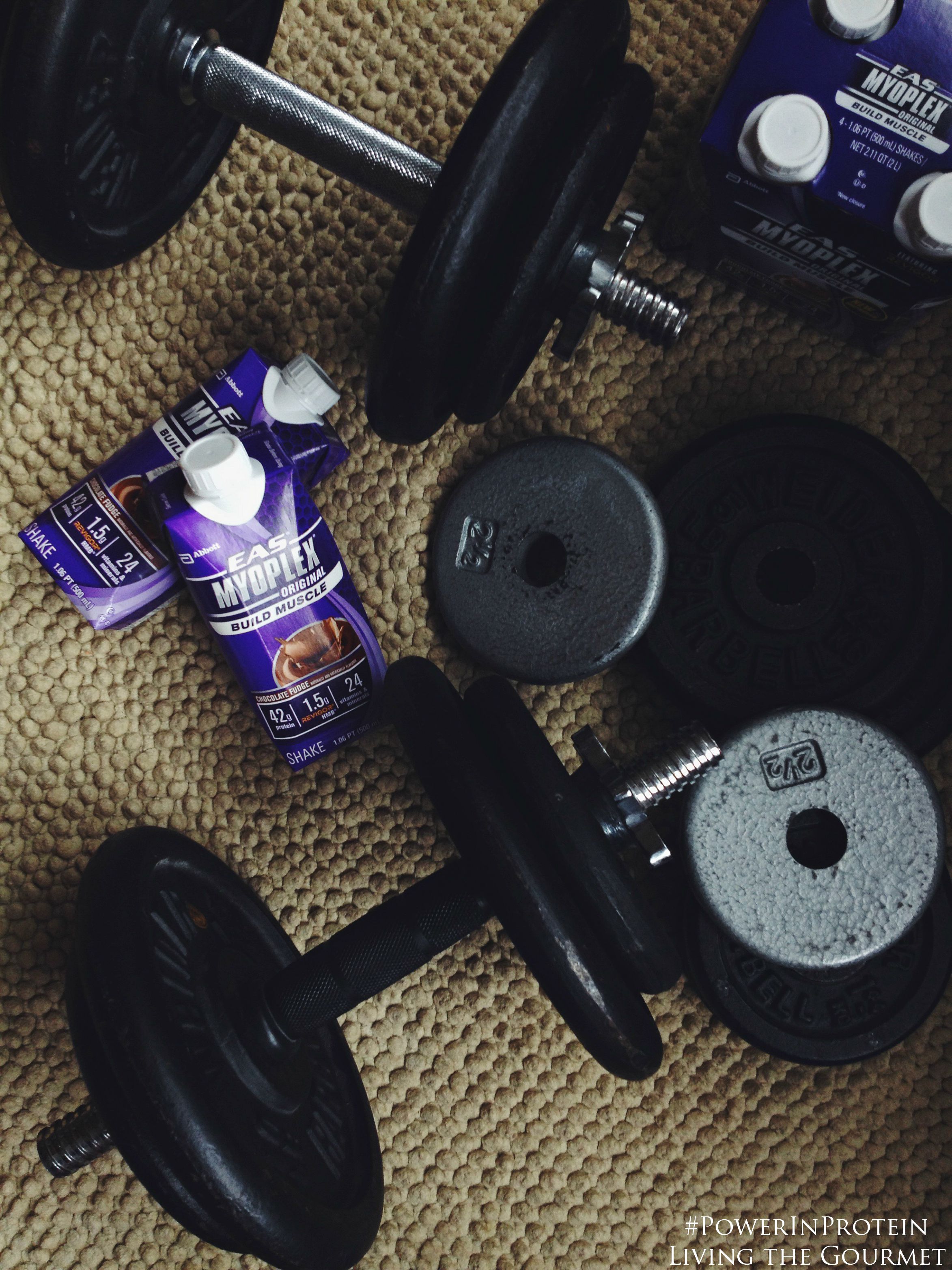 Rather than cut carbs, I would use them as energy. Calories would be burnt, not cut. As opposed to cutting dairy and animal proteins, I would instead use them as building blocks. Rather than force myself into yet another weight loss routine doomed to die a slow death at the hands of monotony and impracticality, I would instead make an enjoyable habit out of my body goals, tracking progress, perfecting techniques, and balancing nutrients.
It would be a proactive, additive, progress based approach to fitness rather than a negative, reductive based approach.
I made this decision in May, and followed it up with a few weeks of basic research, and then I began my weightlifting the first week of June. In total, I've been at this now for a mere nine weeks, and while there is still almost no visible progress, I've actually pleasantly surprised myself with my results thus far. When I began, I was only able to workout for around thirty minutes or so before either my muscles gave out or my heart signaled non-too subtly that it was time to call it quits for the day.
Those initial weeks involved very few movements, simple curls on the biceps, rows on the triceps, and dumbbell presses. I would do these exercises to failure, knowing that I needed to lay a groundwork in strength for what was to come in the following weeks and months.
Just how small were these initial movements? If you really must know, I admit I was only doing about twenty pounds on my biceps, and twenty-five on my triceps during those first few weeks, while my first attempts at pushups and benching were…not worthy of any detail.
Since that time, I've nearly doubled the weight on my biceps to thirty-five pounds, while I have more than doubled my tricep rows to sixty pounds. I've also added a tricep bar into the mix, which I use primarily for hammer curls and close-grip rapid-rep benching, with both movements weighing in at ninety-eight pounds. I've also thrown in an EZ Grip barbell into my routine, which I use primarily for preacher curls, shrugs, and forearm annihilation, because forearms are cool.
The hulk I am assuredly not, but progress remains progress nonetheless. The most important progress, however, has not been physical thus far but rather psychological. I don't view this as a regimen or routine, instead I view the workouts, as well as the research and planning that I build around them, as a sort of hobby, something I look forward to.
Currently, my workout runs for about an hour and a half to two hours, with two to three days in between to allow the muscles to rebuild. Currently, I don't count my reps while lifting, I go to failure on each movement. By the end of the workout I'm aching, and am so pumped I feel like tearing my own skin off.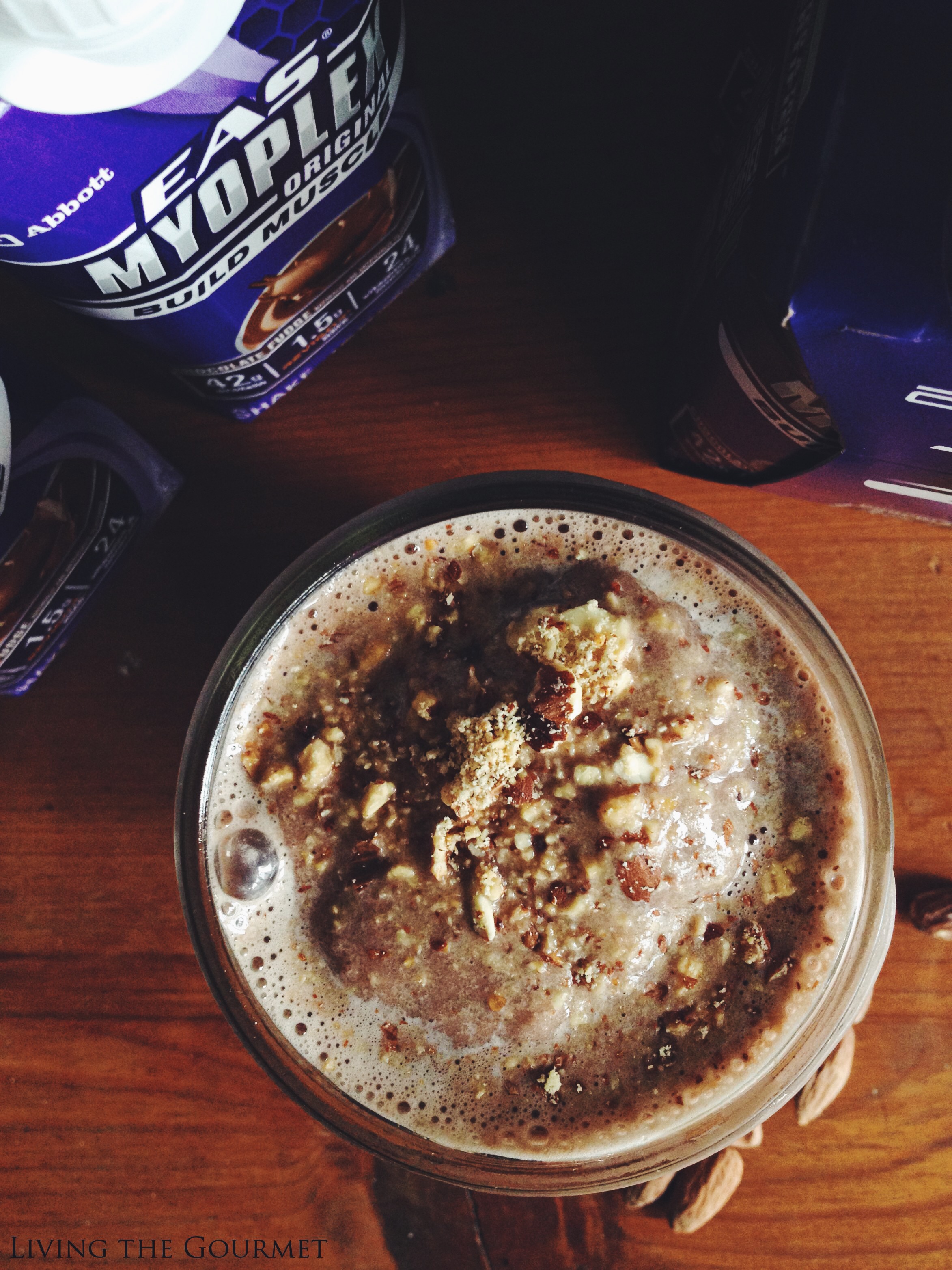 However, while all of this is fine and good, without the proper protein intake, mass simply cannot develop. Most intake calculators agree that one to two grams of protein per kilogram of body weight is necessary for proper muscle building. As a practical middle ground, I try to take in between 150 and fifty to 250 grams per day. On my lifting days, the bulk of that is consumed right before and right after the workout.
While protein is key, protein alone won't win the battle. Protein needs to be spaced throughout the day, and complimented by other nutrients. For example, my pre-workout intake consists of a zinc supplement, the full range of B vitamins, and sixteen ounces of whole milk mixed with a scoop of EAS Whey Protein. After my workout, I drink a vitamin powder, and take in an EAS Myoplex Shake, both within thirty minutes of the workout.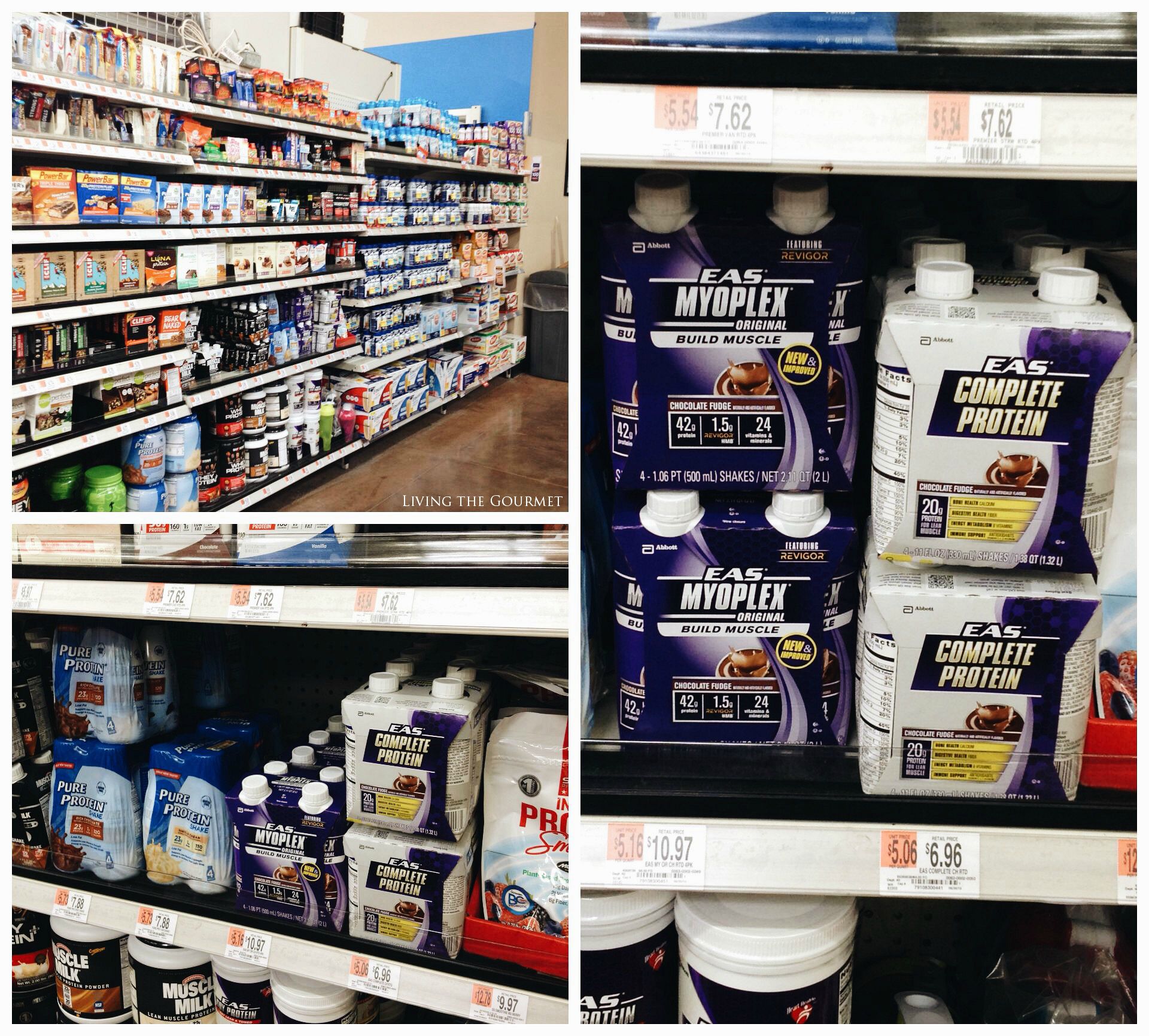 The EAS Myoplex Shake, which is available at Walmart, is probably the most essential 'supplement' I use. Not only does the shake contain 42 grams of protein, but also 24 vitamins and minerals, along with Revigor HMB, produced from the naturally occurring amino acid leucine, which fuels muscle growth through protein synthesis, and boosts recovery by reducing protein breakdown and strengthening muscle cell membranes.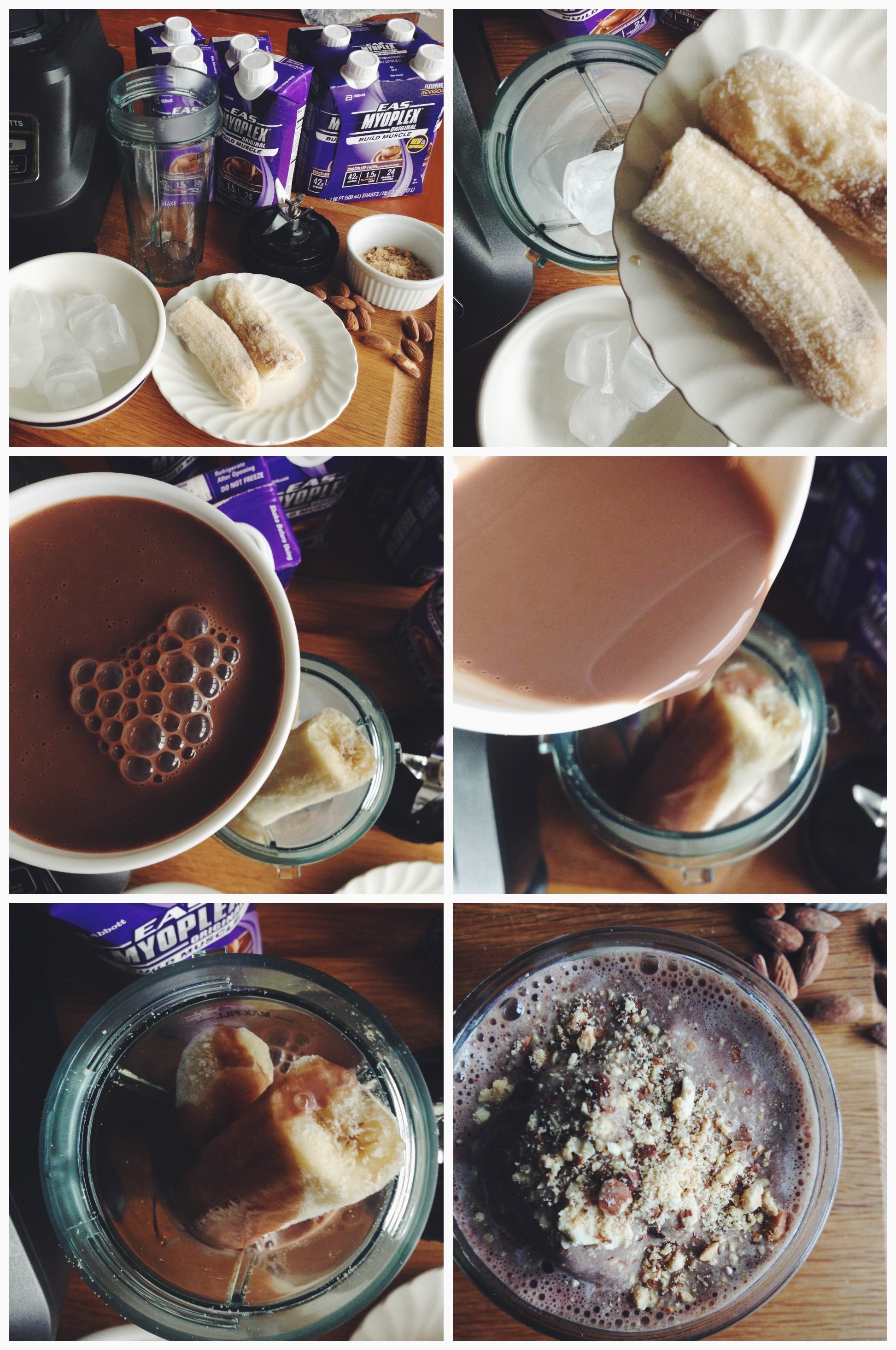 Print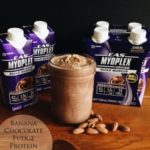 Banana Chocolate Fudge Protein Shake
---
Author:

Prep Time:

5 minutes

Total Time:

5 minutes

Yield:

1

1

x
1 cup

EAS Myoplex Ready-to-Drink Shakes in Chocolate Fudge

1

frozen banana

3

ice cubes
Raw almonds, chopped
---
Instructions
In a blender, combine Myoplex RTD, banana and ice. Pour into a glass and sprinkle with chopped almonds.
Notes
This is a single serve recipe.
Recipe Card powered by
And there you have it, the start of my fitness journey. If you'd like me to post about my progress in the future, either post below or let me know on Twitter via @Mike_LTG.
Cheers,
Mike
1