I was given this product for review. All opinions expressed are my own.
Last month, Living the Gourmet had the good fortune of being invited to a winetasting at Racine's in New York City by the Greek Wine Bureau. Specifically, we were to sample wines from the island of Santorini, and convey our thoughts both at the event and here on the site.
While we had every intention of attending the tasting in person, a last minute scheduling conflict kept us from being able to make the ride in. However, all was not lost as they sent us a pair of bottles to sample in-house here at Living the Gourmet, one from Boutari Wineries, the other from Santo Wines.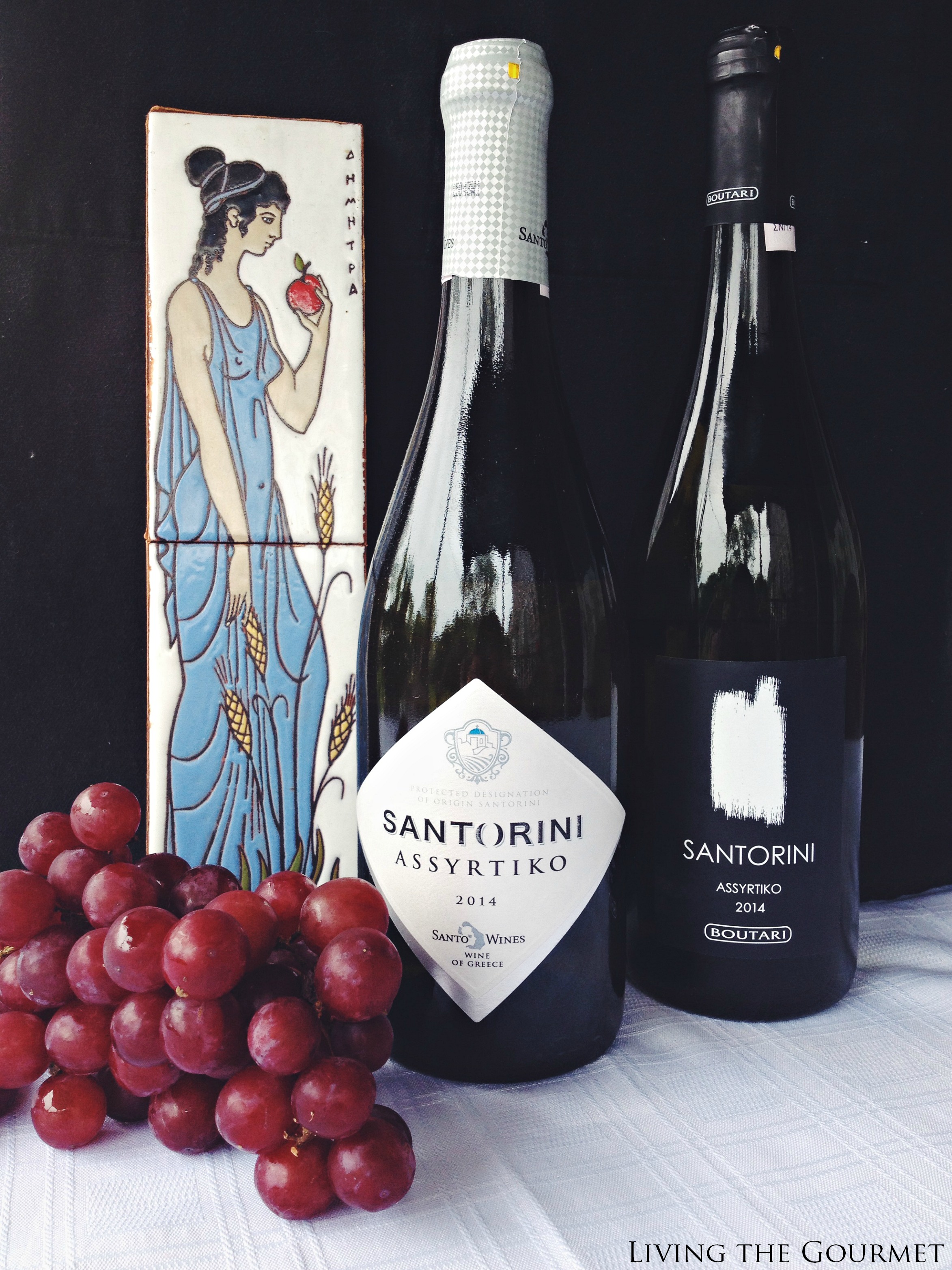 As a foreword, it is worth noting that the history of Greek winemaking covers an expanse of time greater than that of recorded history itself, with winemaking on the Greek mainland stretching back into the Neolithic epoch. On the Greek island of Santorini, the tradition is somewhat shorter, taking us back a 'mere' four thousand years, give or take a half-millennium. As a result, it comes as no surprise, therefore, that almost all European winemaking owes at least some portion of its heritage and tradition to Greece.
As a disclaimer, and perhaps through no small fault of my own bias, I approach any Greek wine with a fair bit of heightened expectation. From the history, to the storied winemaking tradition, to the abundance of volcanic soil, to the climate, to the sea breeze, to the world renowned grapes, there is simply no excuse for a bad Greek wine, as all of the ingredients for quality are there, and often times all at once in the same vineyard.
With that said, let's take a look at the two bottles on offer today.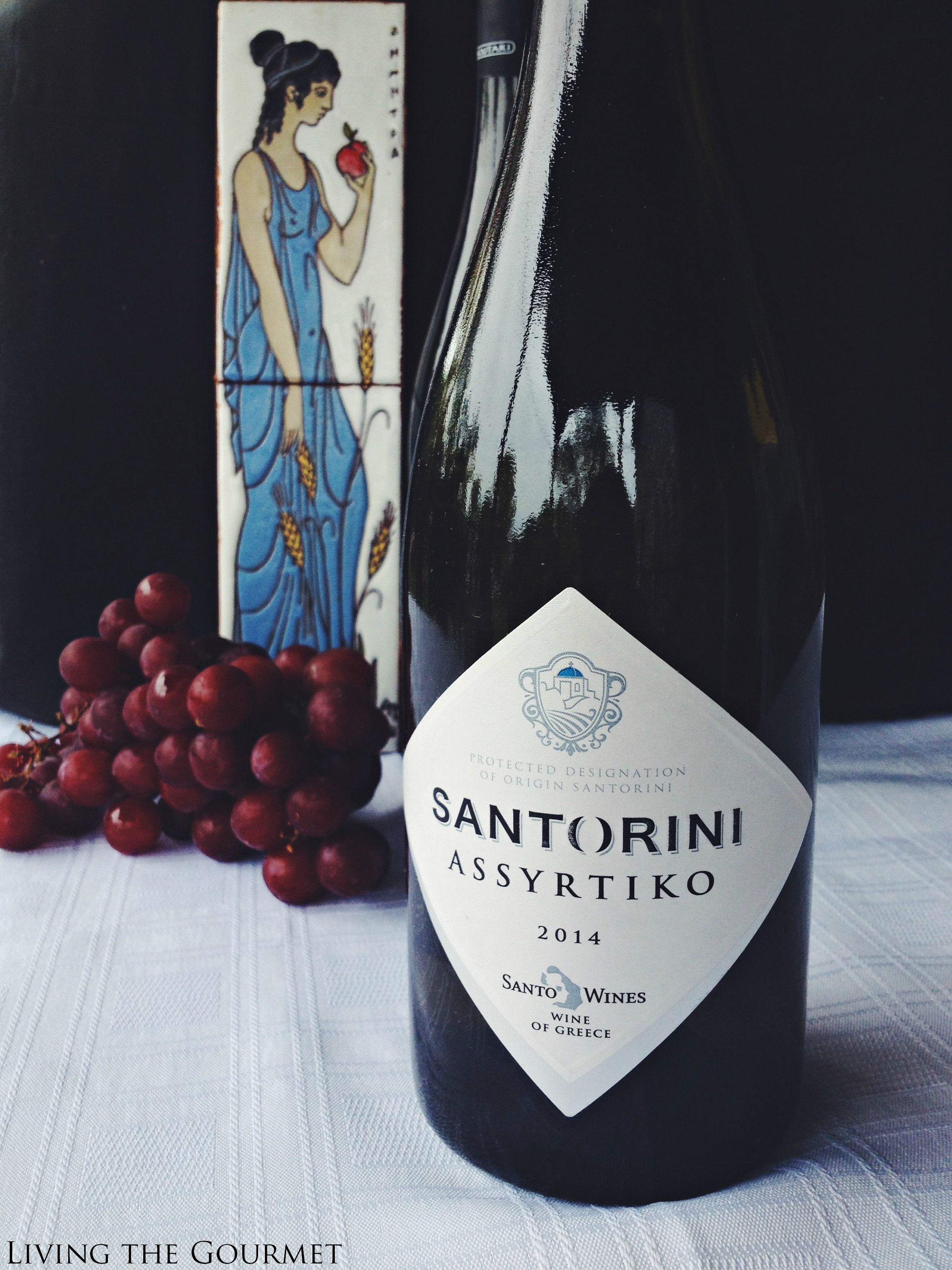 The first of the two bottles we received was from Santo Wines, a 2014 Assyrtiko. For those unfamiliar, Assyrtiko grapes, especially those from volcanic regions, such as Santorini, are known for producing bone-dry white wines with a mineral finish and a distinctive acidity, thanks in part to the grape's ability to maintain these qualities even through complete ripening.
The bottle we received from Santo Wine is no exception to this rule, greeting with varied citrus aromas punctuated by muted fruity or floral notes, which delve into distinct earth laced mineral essences, especially towards the bottom of the glass. On sampling, the wine largely retains the characteristics of its bouquet, with acidic citrus veiled over dry fruit essences and notes of apricot, with pronounced minerality from start to finish. Zest and mineral linger on the palette, creating a long and pleasant finish.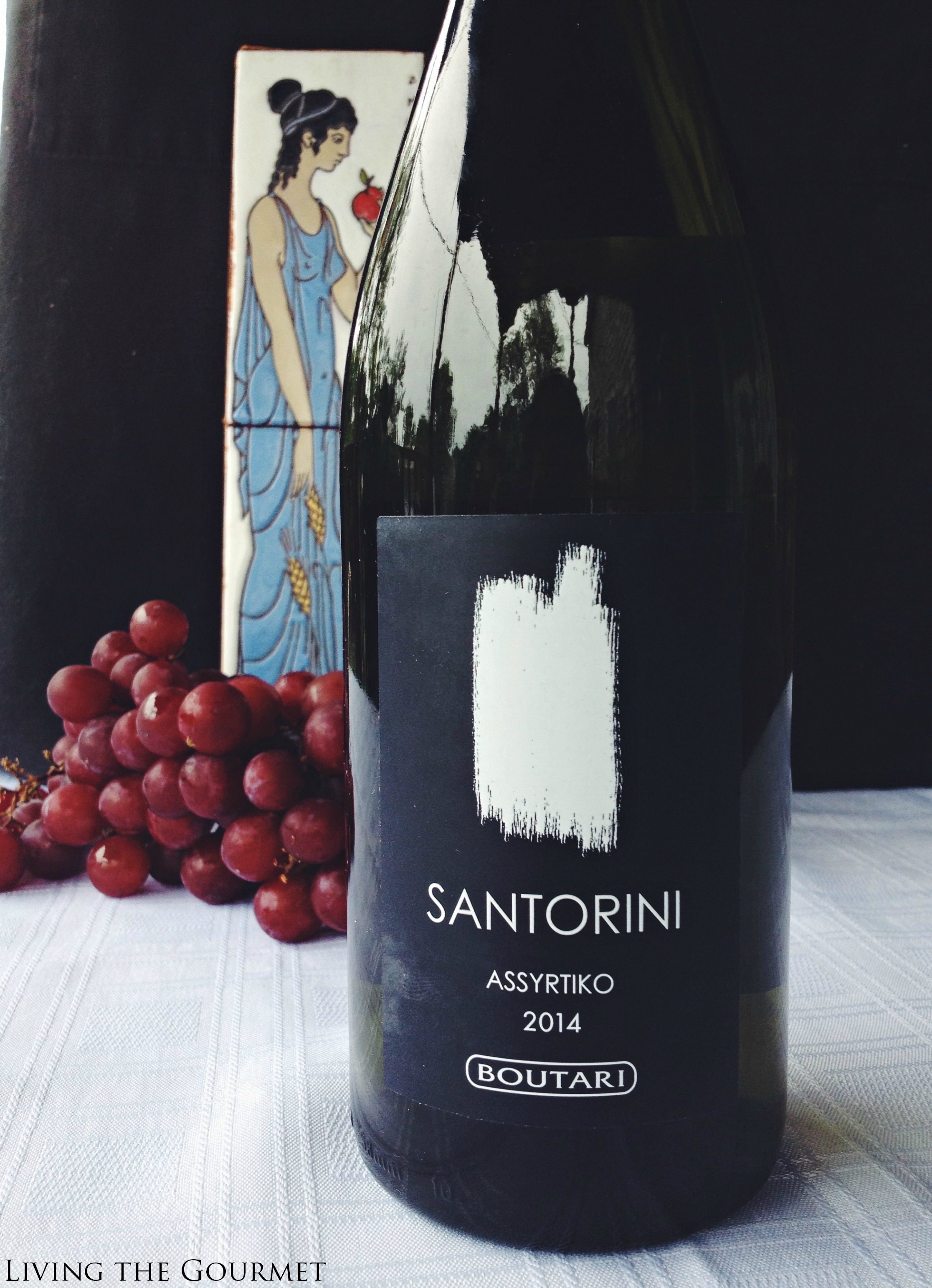 The second wine we received was a 2014 Boutari, also an Assyrtiko. The wine greets the eye with a crisp golden hue, noble in appearance, and instantly pleasing. On the nose, the wine features crisp citrus aromas, with acidic tropic notes moving into the middle of the glass, which transitions nicely into zest laced mineral towards the bottom. On sampling, the wine introduces itself with tropic citrus fruit, chiefly lime or perhaps ripe pineapple, giving way to hints of crisp green apple, while rich mineral notes are both constant and pleasant. The wine features a very long finish, with citrus and mineral lingering on the palette.
As the winemakers themselves suggest, both of these bottles would pair excellently with seafood, especially grilled fish, preferably any of a range of light white bodied fish.
With all of that said, I approached both bottles with expectations worthy of the region's heritage, and did not come away disappointed. Just the opposite in fact, I was very pleased, and could easily recommend these bottles to anyone looking for a dry white wine to pair either with a seafood dinner or with light Mediterranean appetizers.
Cheers,
Michael
This message is intended for persons 21+. Please enjoy responsibly.
Linking up to these parties!
0