While seeking out new bottles to add to our dinner party list, or to catalogue into the small but quickly growing 'LTG Cellar,' I've found myself focusing quite a bit on what I learn about the estates from which these bottles come.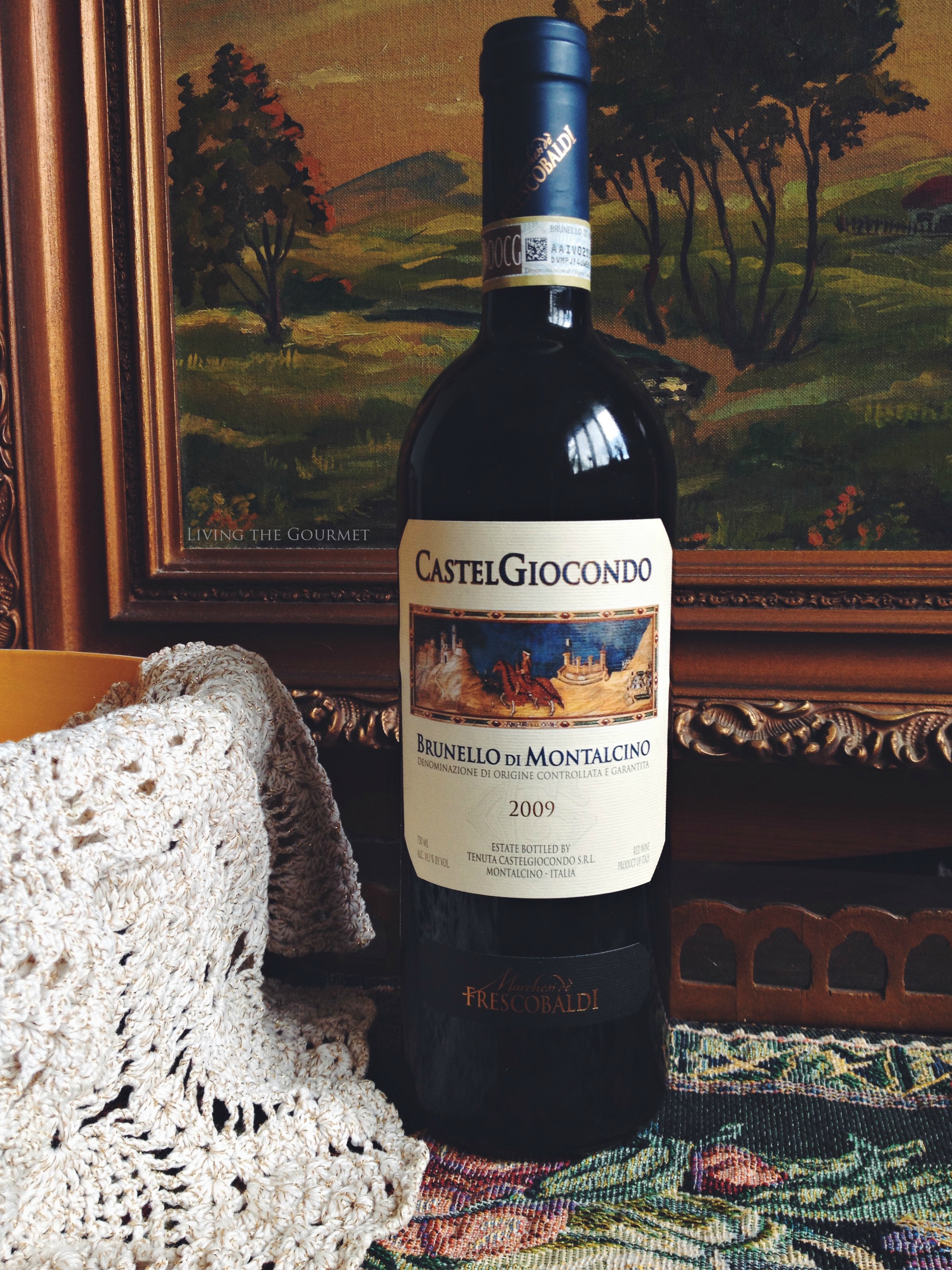 Aside from each estate being an entirely unique undertaking in and of itself, they also serve as self-contained microcosms of the local culture of the region in which they are located. Much like the wines they produce, an estate varies over time, both waxing and waning, and this gradual metamorphosis bleeds into the vintages they produce, with each bottle serving as an encapsulation not merely of the year's produce, but of the estate's collective experience and developed tradition. For as the saying goes, and I paraphrase, "I would prefer a bad bottle from a good vineyard over a bad estate's best offering any day."
We were recently contacted by the representatives of CastelGiocondo, a winery located in the vicinity of the hill town of Montalcino in Tuscany, and they asked if we would sample one of their bottles and relay our thoughts.
After some cursory research, I found that CastelGiocondo is located to the southwest of Montalcino, overlooking the historic estate of the Frescobaldis, a nearly thousand year old fortress. The area is notable for its particular strain of Sangiovese grapes, a strain entirely unique to the Montalcino DOCG thanks to its copiously sunlit soil and several-hundred meter elevation, which permits greater and more uniform ripening.
Upon agreeing, we received a 2009 Brunello di Montalcino to sample. I'll note that the label features a plaque of medieval art depicting Guidoriccio da Fogliano, who commanded the forces of Siena during their attack on Castle Montemassi, which coincided with the centuries long wine making journey of the Frescobaldi family.
As to the wine itself, it greets with a distinct bouquet of earthy notes, primarily black pepper alongside old leather and dried tobacco from the top of the glass. Moving into the middle, the bouquet is punctuated by floral and fruity essences, including ripe red cherry and vague hints of blackberry into the bottom. Overall, the wine features complex and multilayered aromatics.
On sampling, the vintage retains the complexity of its bouquet, with an opening of sweet fruit notes, and what I must describe as floral palette essences. These initial flavors meld and mellow into a harmony of ripe cherry and sweet plum carried by persistently well textured tannins. The wine finishes on sweet berry notes, which linger on the palette, creating for a very pleasant and lasting finish.
As for pairing, I would serve this wine with Italian cuisine, particularly a balanced red sauce, or a light meat sauce. Red meats and spicy foods would also pair excellently.
Due to its overall quality, and very pleasant, very well balanced texturing and flavor, I can easily and whole heartedly recommend the CastelGiocondo Brunello di Montalcino to our readers. An excellent wine from expert winemakers.
Cheers,
Michael
This message is intended for persons 21+. Please enjoy responsibly.
0