Weekends just got easier with DIGIORNO Pizzeria!™ Thin pizzas topped with 100% real cheese, premium meats, vegetables picked at the peak of ripeness and no artificial flavors, so you taste fresh, natural deliciousness!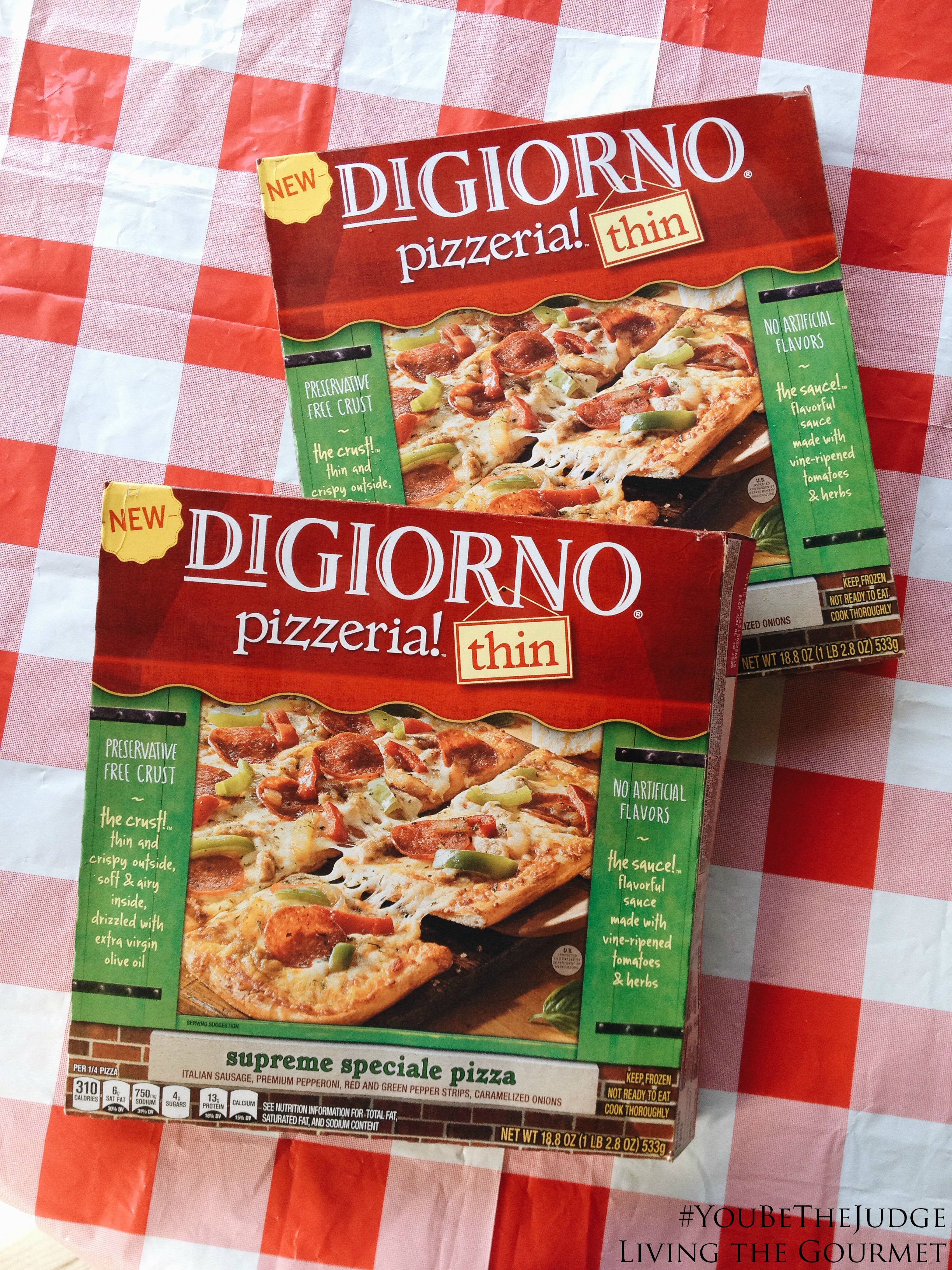 There is a certain image that goes with running a popular food site, one that assumes that you have the culinary version of a 'Midas Touch;' that whatever plate you handle turns into a gourmet setting as if by some mystic act willing it to be so.
However, dear reader, that is a world that exists only from the outside.
The early weeks of summer have been unpredictable, crammed with late night writing sessions, the trials and errors of perfecting new seasonal eats, all while mixed together with personal affairs, such a friendly cookouts and family gatherings.
It would be a contradiction to say, 'at the end of the day' as our days meet no end, but by the time the weekends roll around, all one has the energy to do is sit out with a cold drink and relish the few moments of peace.
A recap of our last weekend includes an evening on the porch with family. We opted for an easy meal, serving up DIGIORNO Pizzeria!™ Thin pizzas – a new and delicious kind of pie that boasts of all natural ingredients atop a thin, well-seasoned crust. This allowed me more time to spend with my family and a quick clean-up afterwards.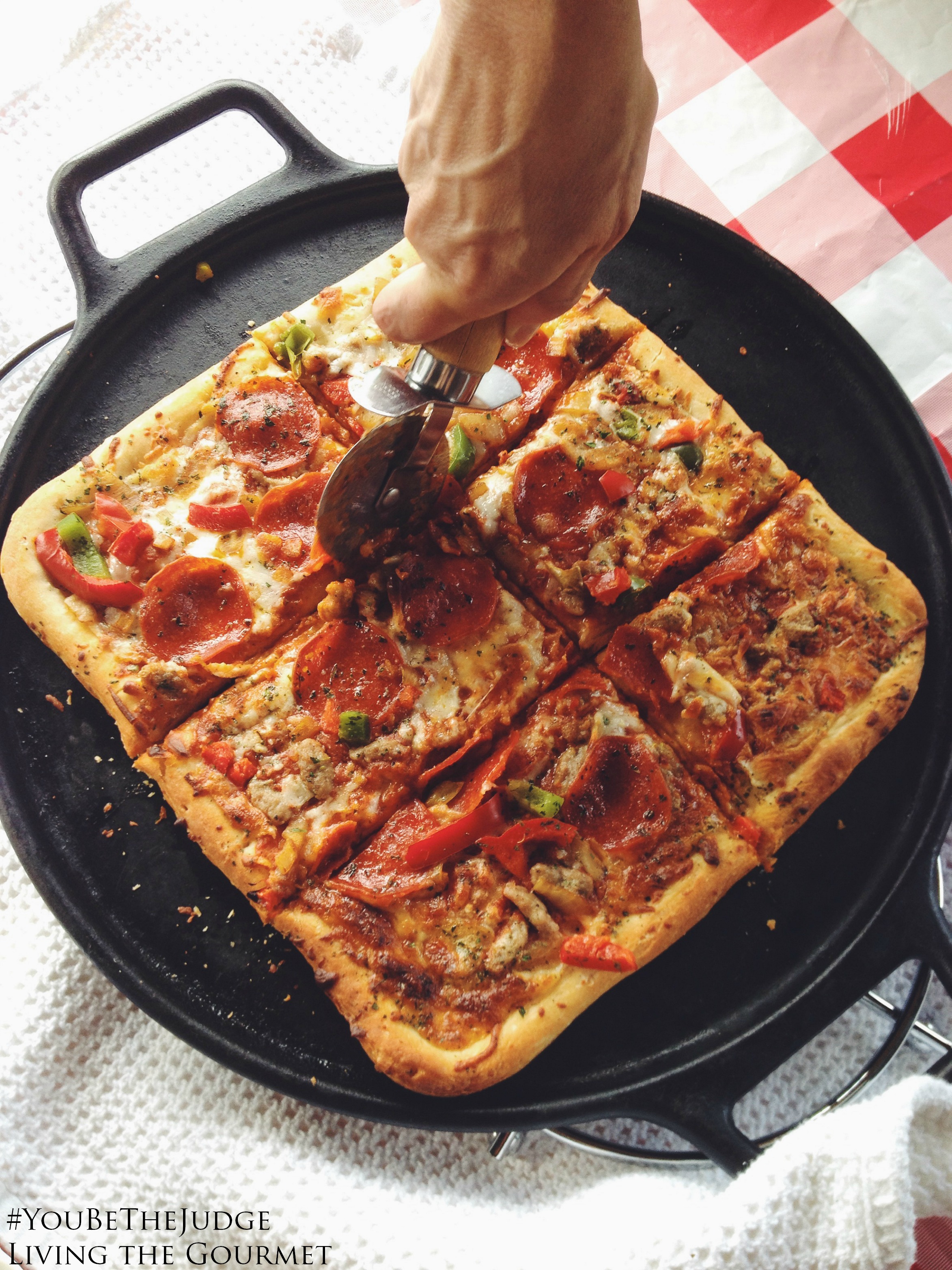 The new DIGIORNO Pizzeria!™ Thin pizzas are available in four delicious varieties, Primo Pepperoni, Margherita (unique to Thin), Spinach & Mushroom (also unique to Thin), and our personal favorite, Supreme Speciale. The latter won our taste test with its pleasant assortment of toppings such as caramelized onions, red & green peppers, premium pepperoni, and Italian sausage.
I served our pizza with a fresh pineapple slushy, savoring our quick, delicious weekend meal and some much needed rest.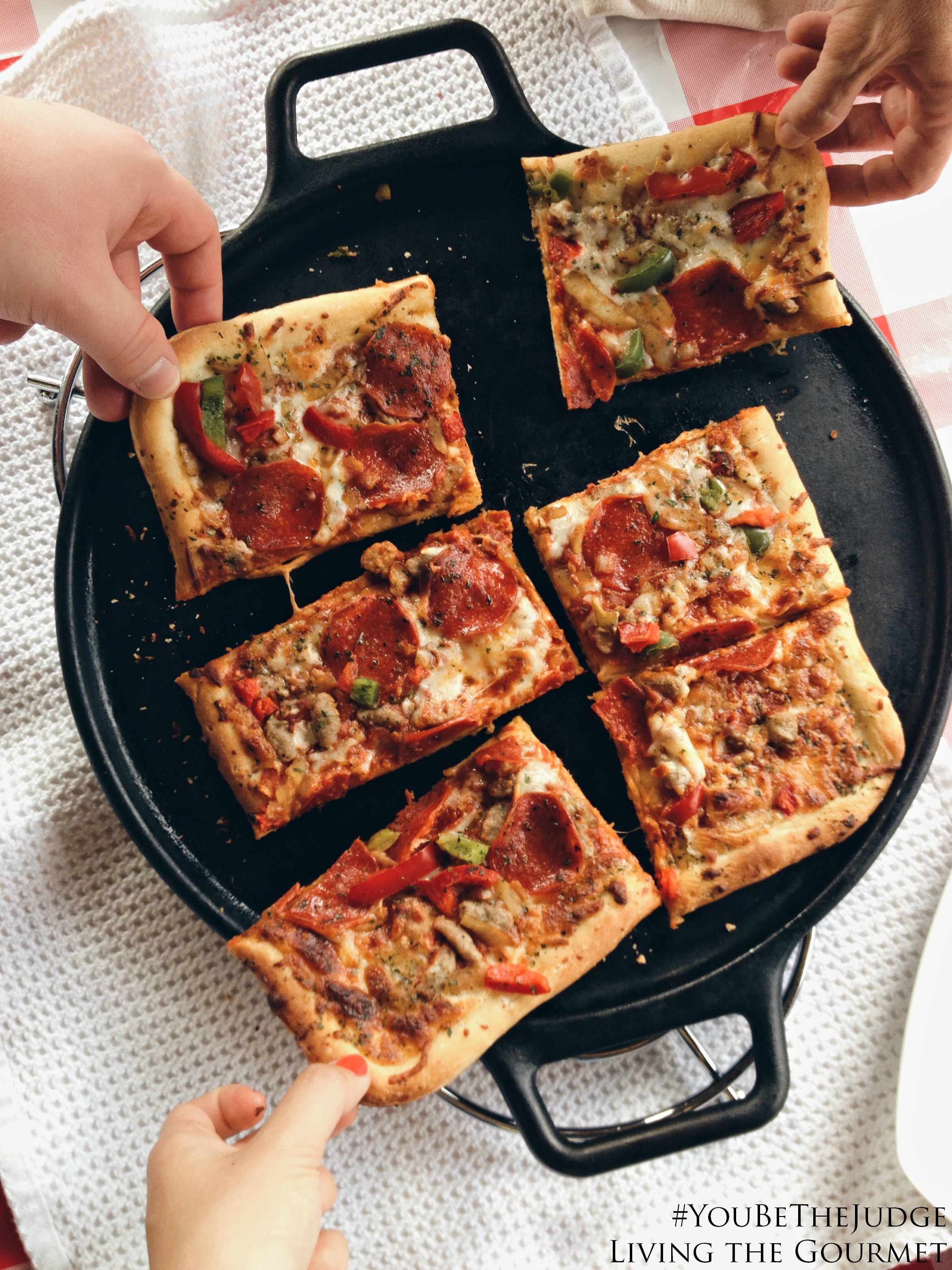 DIGIORNO is so confident you'll agree that New Pizzeria!™ Thin is delicious, that they are offering a "Love It Or It's Free Guaranteed" refund. If you try the new Pizzeria!™ Thin and don't like it, you can visit their website for more information on how to receive a refund.
So take the challenge, make your nights a little easier and grab a box of Pizzeria!™ Thin pizzas, then visit the DIGIORNO Facebook or Twitter page, to share feedback and pictures using the hashtag #YouBeTheJudge!
I was selected for this opportunity as a member of Clever Girls and the content and opinions expressed here are all my own.
Enjoy with Love,
Catherine
xo
0