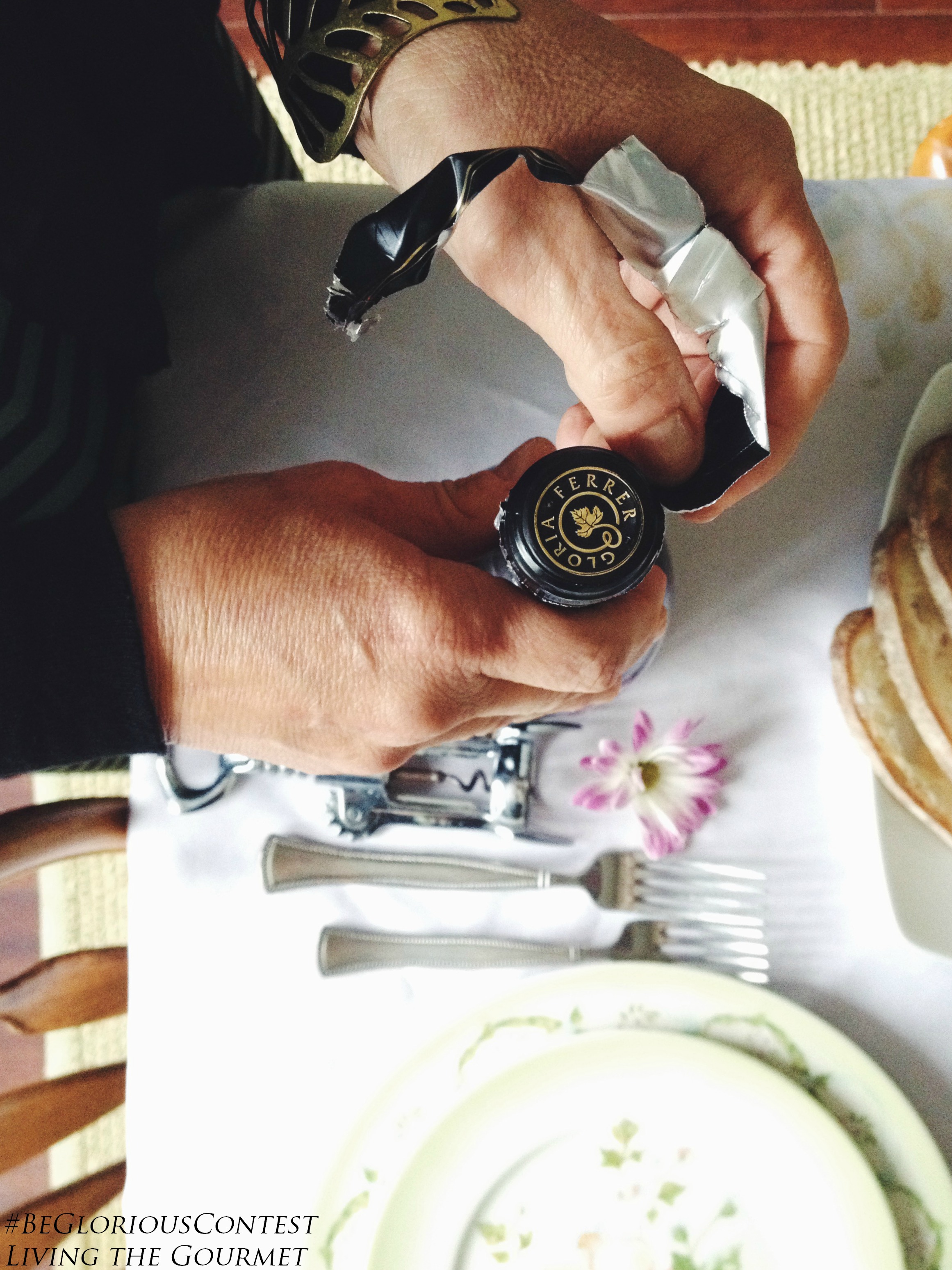 There's an old family saying that I can't but help remember from time to time, no matter how hard I try to put it out of my mind. "The host is at once a guest, a maestro, and a presentation."
While I don't disagree, since a host is assuredly a guest at his her or his own event, the 'maestro' who conducts and coordinates the festivities, and ultimately the 'figurehead' of the evening, and therefore a part of the larger presentation, I've always felt pressured by the remark. Yet it's odd, a single line lingering in the back of my mind, haunting my events, and yet I can't remember where I heard it.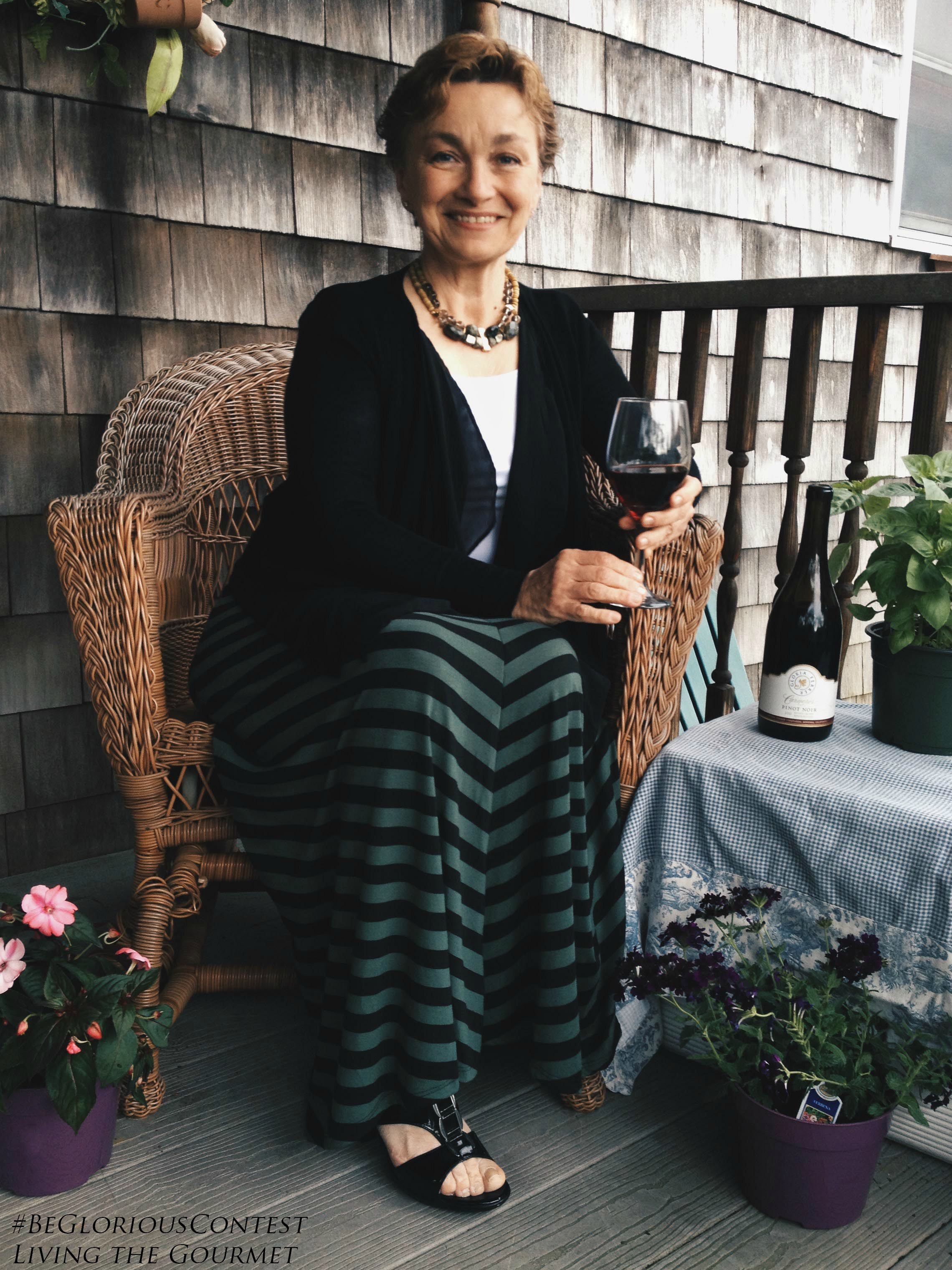 That was precisely what was going through my mind as I prepared for my latest event – a simple luncheon with a few close friends. That is to say, I not only wanted to look my best, but I wanted to be able to enjoy myself as if I were one of the guests.
It wasn't necessarily anything terribly fancy, opening with a light summer spread of fresh fruit kebabs, and creamed goat cheese with anchovies and crackers, which would be prepared and set out for before my guests arrived. This would move seamlessly into a medley of petite sandwiches, including spicy egg salad and blackened chicken pate, which I planned on serving alongside a crisp summer garden salad.
In short, it would be a selection of 'social plates,' where the dishes were meant to instigate socialization across the table, complementing the company, rather being the focus of the company.
To go with the theme, I decided to take a cue from what's been dubbed the 'Trend that never dies,' except for its nearly decade long hiatus during the 80s, after which it resurfaced in the Bohemian scene in 1996 – the perennial Maxi skirt. Today, however, the item enjoys a quintessential case of "Classic Is New Again," and is an item that I've been in love with since the 70s. Whether its Mariacarla Boscono pairing it with a hoodie for a tough but stylish street look, Rodarte's tie-die variant for a vintage take, or Karli Kloss circa Milan 2013, it's a versatile item, equal parts elegance and comfort, dependent solely on how its purposed.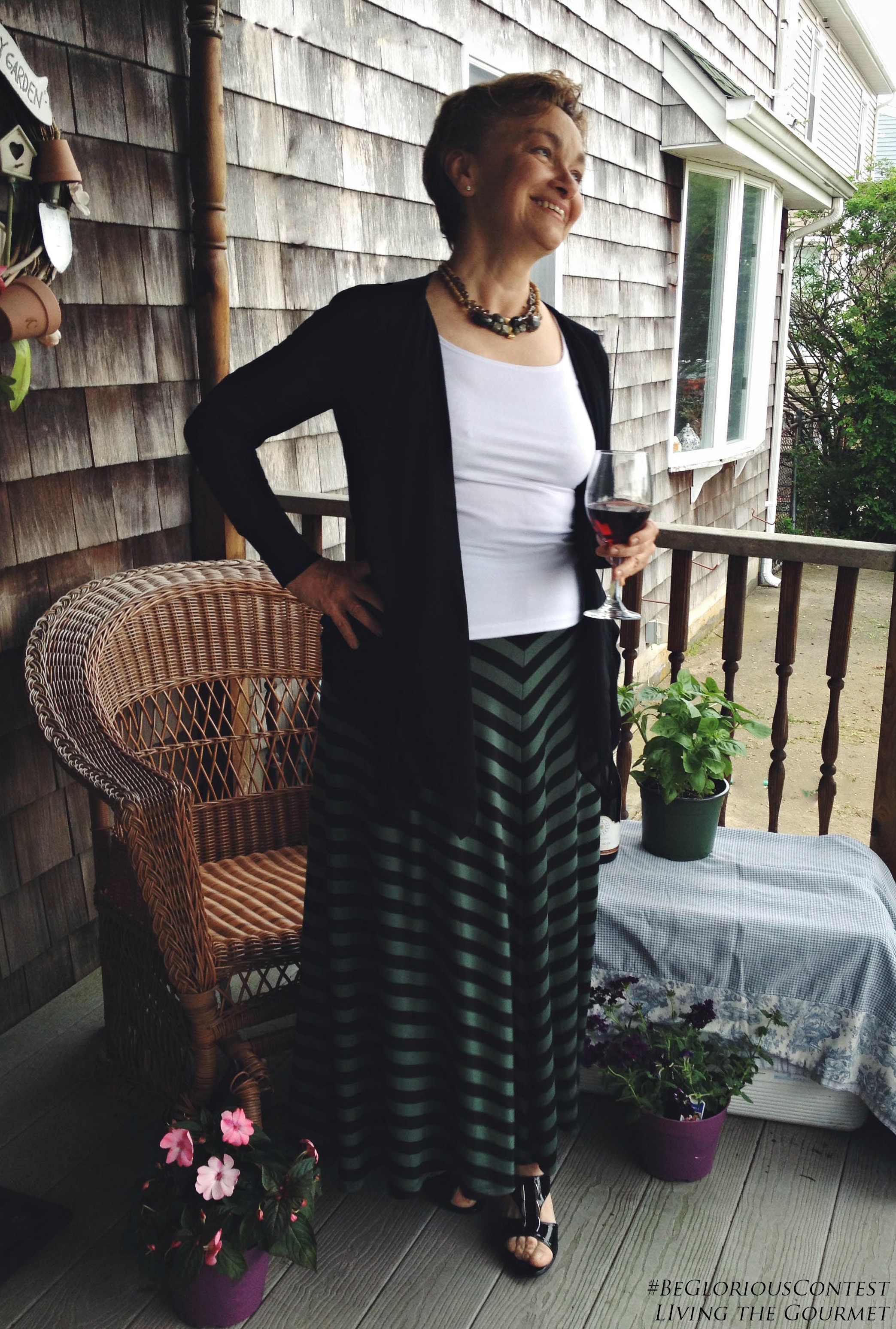 With the menu set and my wardrobe sorted, all that remained was to pair the afternoon's wines with the atmosphere I was trying to create, as well with what was on the table. I needed something light, something festive and inviting, while at the same time possessing an exceptional signature quality. After briefly perusing my pantry-turned-cellar, I found what I believed would the perfect introductory note for the luncheon, a bottle that would set the festive tone I was aiming for, while easing my guests into the relaxed but upbeat atmosphere I wanted to create – the Gloria Ferrer Blanc De Noirs, a sparkling pinot noir-chardonnay. Being a convivial vintage, the sparkling wines of Gloria Ferrer Caves & Vineyards are a perfect match for any occasion and are arguably the most social beverage. Exuberant and fruit-forward, making it perfect with diverse and flavorful cuisine, more or less bottled expressions of the vines, hillsides, fog, wind, and sky of the Carneros Estate.
Possessing an exquisitely elegant light pink hue, courtesy of the pinot noir-chardonnay blend, I selected the wine primarily for its crisp fruity aroma, which I found to be primarily fresh berry mixed with vague black cherry or currant notes. On tasting, the wine features abundant and fine but not overwhelming bubbles, which would serve to contrast against the warm weather, while serving to refresh alongside the light appetizers. In terms of flavor, the wine bears distinct lemon or lime notes, which give way to fruity essences carried on the bubbles, with what I will have to describe as green melon in the background. In other words, it's both the perfect summer sparkling wine, as well as the perfect wine to pair with a light seasonal luncheon.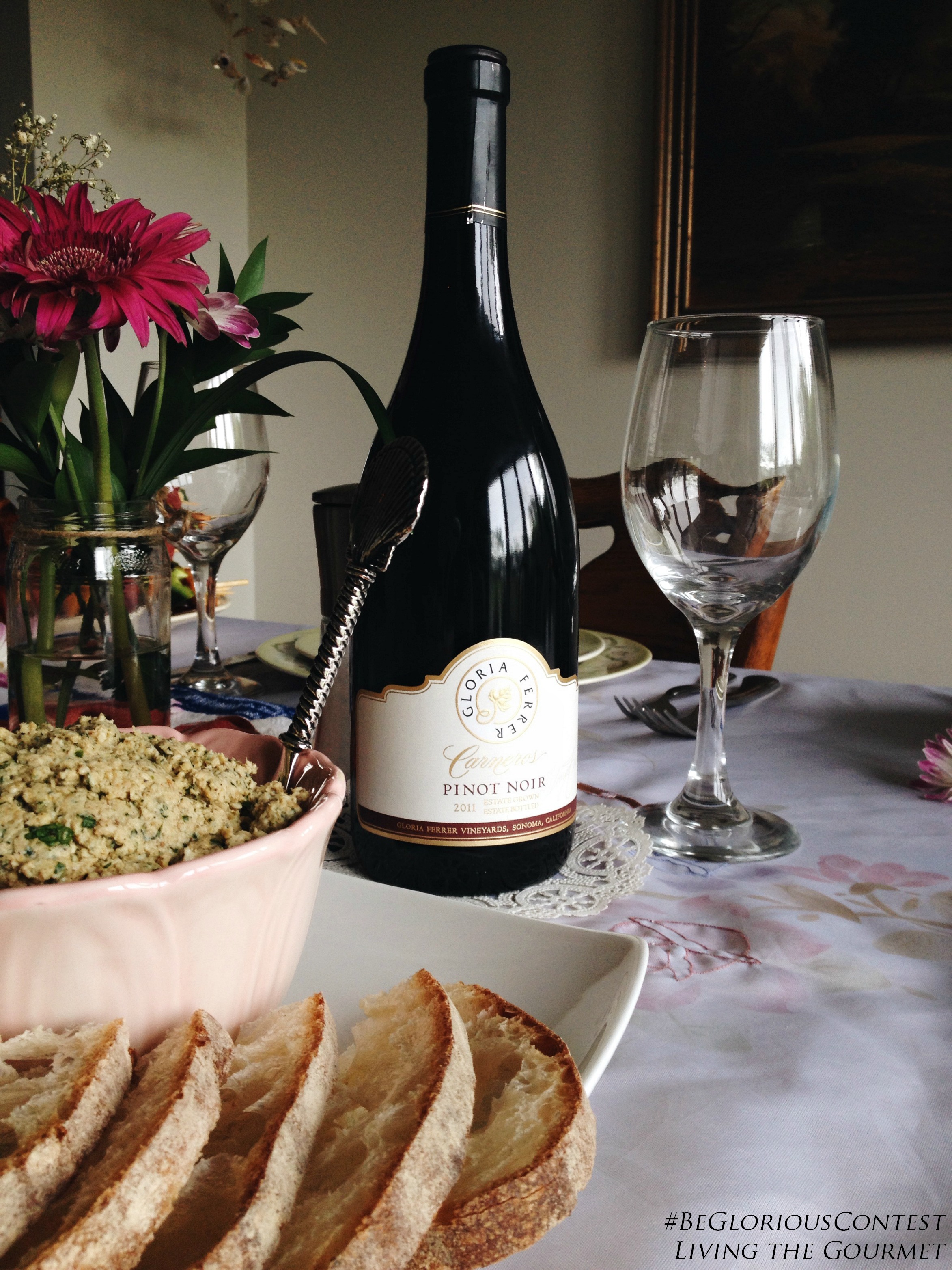 However, I still needed a bottle for dinner, and decided to pair the Gloria Ferrer Blanc De Noirs with its sister vintage the Gloria Ferrer Carneros Pinot Noir, which would serve to continue the light festive theme into the main course. This time, rather than playing the usual game game of 'complement or match,' I decided to use the wine selection to add an additional layer to the meal, while at the same time still pairing the wine with the overall theme. The wine introduces itself with a nose comprised primarily of ripe berries or red fruit, alongside a grounding aroma of vaguely wood tinted earth. On sampling, the wine greets with distinct spring or summer fruit notes carried on an exquisitely smooth almost velvety texture, with light acidity and vague but pleasant tannins. The fruit notes mellow into currants or perhaps plum, and finishes on mocha laced crust of bread.
In other words, I would be adding a grounding rustic element with the wine, allowing the wine to almost serve as the lunch's savory note, or to bring out and accentuate the savory notes in the meal, creating a perfect harmony between the luncheon's contrasting elements.
With the wardrobe sorted, the wine selected, and the meal prepared, all that remained was to serve and enjoy. "Guest, Maestro, and Presentation."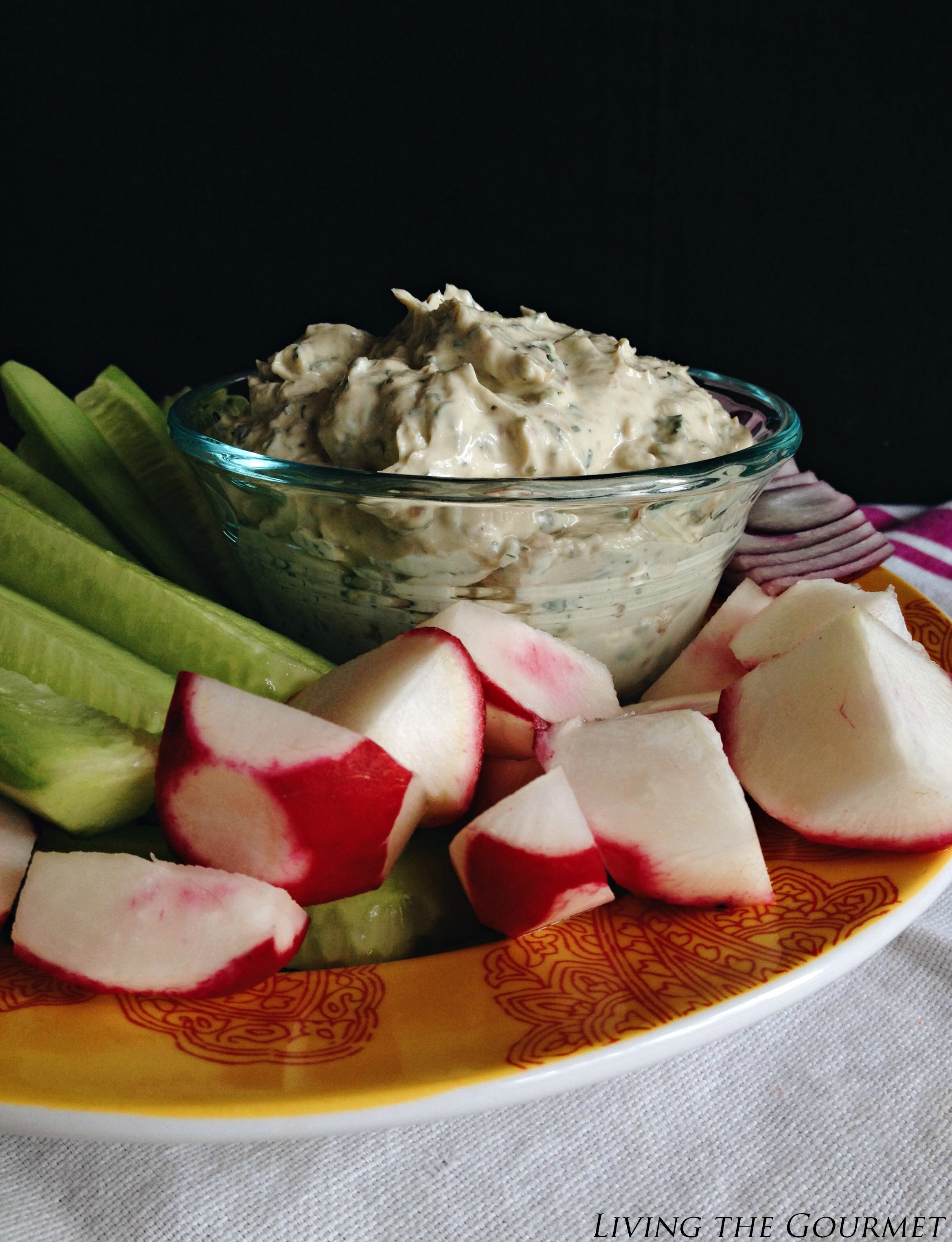 Print
Goat Cheese and Anchovies Cheese Spread A Grilled Fruit Kabobs Mediterranean Egg Salad Chicken Salad Pâté
Author:
Category:

Appetizer Salad
4

oz

. of goat cheese

4

oz

. of cream cheese

2 oz

. can of anchovies in olive oil
Juice of

1/2

lemon

1 tsp

. capers plus 1 tsp. caper juice

2

tbs. olive oil

3

tbs. fresh dill

3

tbs. fresh Italian parsley

1/2 tsp

. fresh ground black pepper

1/4 tsp

. red pepper flakes
Watermelon chunks
Cantaloupe chunks
Pineapple slices
Bell peppers – sliced thick
Red onion – sliced thick
Soy sauce
Skewers – soaked in water

7

hard boiled eggs

3

–

4

tbs. fresh dill – chopped

3

–

4

tbs. fresh Italian parsley – chopped
Juice of

1/2

lemon

1/2

jalapeño – chopped with or without seeds

2

stalks celery – chopped

1

tbs. capers – chopped – plus 1 tbs. caper juice

1/2

grilled red onion – chopped

1/2 tsp

. salt

1/2 tsp

. black pepper

4

–

5

tbs. olive oil
Approximately

1

lb

. of cooked grilled blackened chicken – sliced

2

tbs. capers – plus 2 – 3 tbs. caper juice

3

–

4

tbs. Italian parsley

3

–

4

tbs. fresh dill
Juice of

1/2

lemon

1/2 tsp

. salt

1/2 tsp

. black pepper

4

tbs. olive oil
Instructions
Place all of the above in a food processor and process until creamy.
Serve with fresh veggies, chips or your favorite crackers.
Alternate the fruit, onion and bell peppers on a skewer.
Heat a griddle or grill and place the kabobs on the grill.
Drizzle soy sauce over the kabobs as they grill.
Let the kabobs grill until slightly charred.
In a large bowl chop the eggs. Add the rest of the ingredients and toss.
Refrigerate until ready to serve.
Place all of the above in a food processor and process until reaching desired consistency.
To make it creamier add more lemon juice and olive oil; then adjust the salt and pepper.
Adjust the ingredients according to how much chicken you are using.
Recipe Card powered by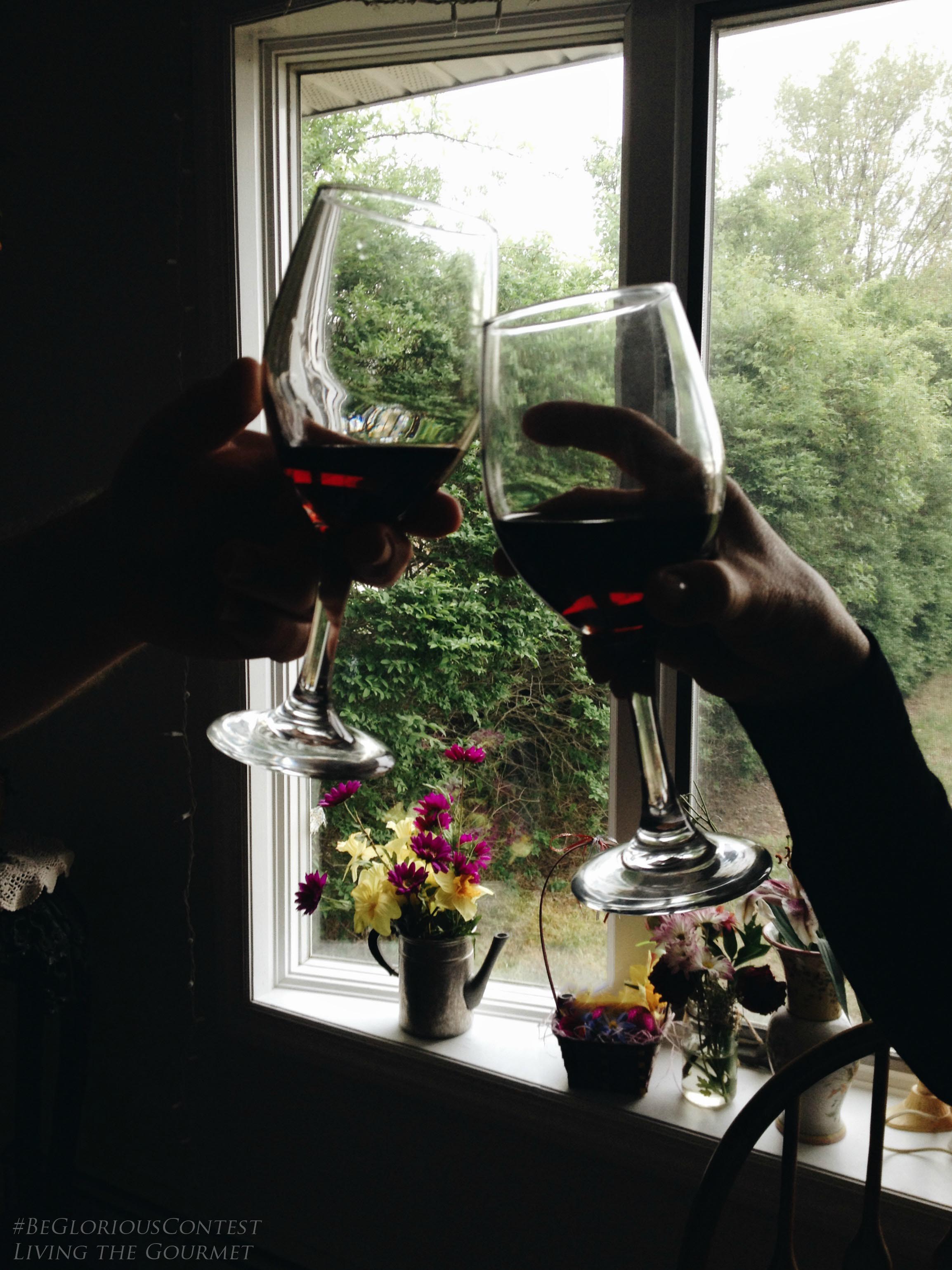 On a final note, with Gloria Ferrer wines having earned over 400 gold medals and fifty 90+ scores in the last five years, I can fully recommend them to anyone looking to add a dash of fun, elegance, and quality to their next event.
Show off your glorious summer style and enter the Gloria Ferrer Spring Photo Contest now until May 30th! Don't forget to use the proper hashtags when entering- #GloriouslyGlam #BeGloriousContest.
What I am wearing: Maxi Skirt is AB Studio; Sweater is Jennifer Lopez Collection; Sandals are SoleSensibility; Necklace is Irene Wood, Amaranth.
Enjoy,
Catherine & the Crew
I was selected for this opportunity as a member of Clever Girls and the content and opinions expressed here are all my own.
This message is intended for persons 21+. Please enjoy responsibly.
0