Spaghetti and Clams are traditional Italian comfort food – it is the kind of meal I grew up on. Tossed together with fresh tomato sauce and some grated cheese, this no-fuss classic is the definition of simple elegance.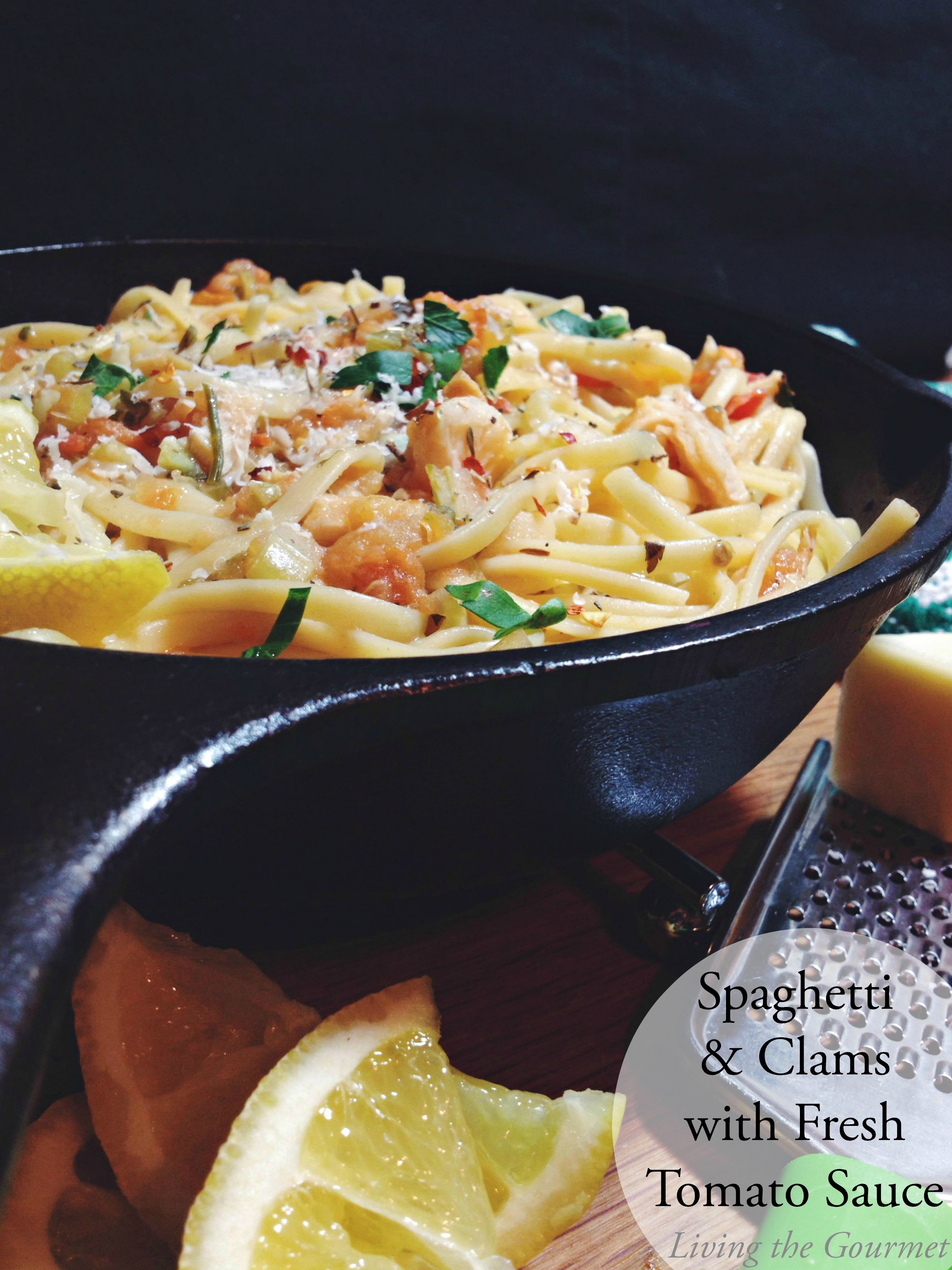 This is a simple, rustic and enjoyable spaghetti dish. There are so many ways to prepare spaghetti with clam sauce and I think I will try all of them for all of you!
I thoroughly enjoyed this meal and yes, as so many meals do it brought back memories of my youth. My father loved fishing and clamming and I loved tagging along as his "fishing buddy". He found such pleasure in simply casting a line, enjoying a sandwich and a cup of coffee. There is something about the salt air combined with a cup of coffee from a thermos and a simple sandwich. You really find the simple joy of life.
We would bring our catch home; that is if we caught anything…and my mom would create a memorable, yet simple dish that today would be considered "gourmet" fare.
My mother's cooking simply was the very best. She never wrote anything down and rarely ever used a recipe, so I have to remember a meal by the taste and try to replicate the dish by the flavors I remember in my mind. I don't quite have this one down as I remember but I will try again to bring the flavors I remember to life.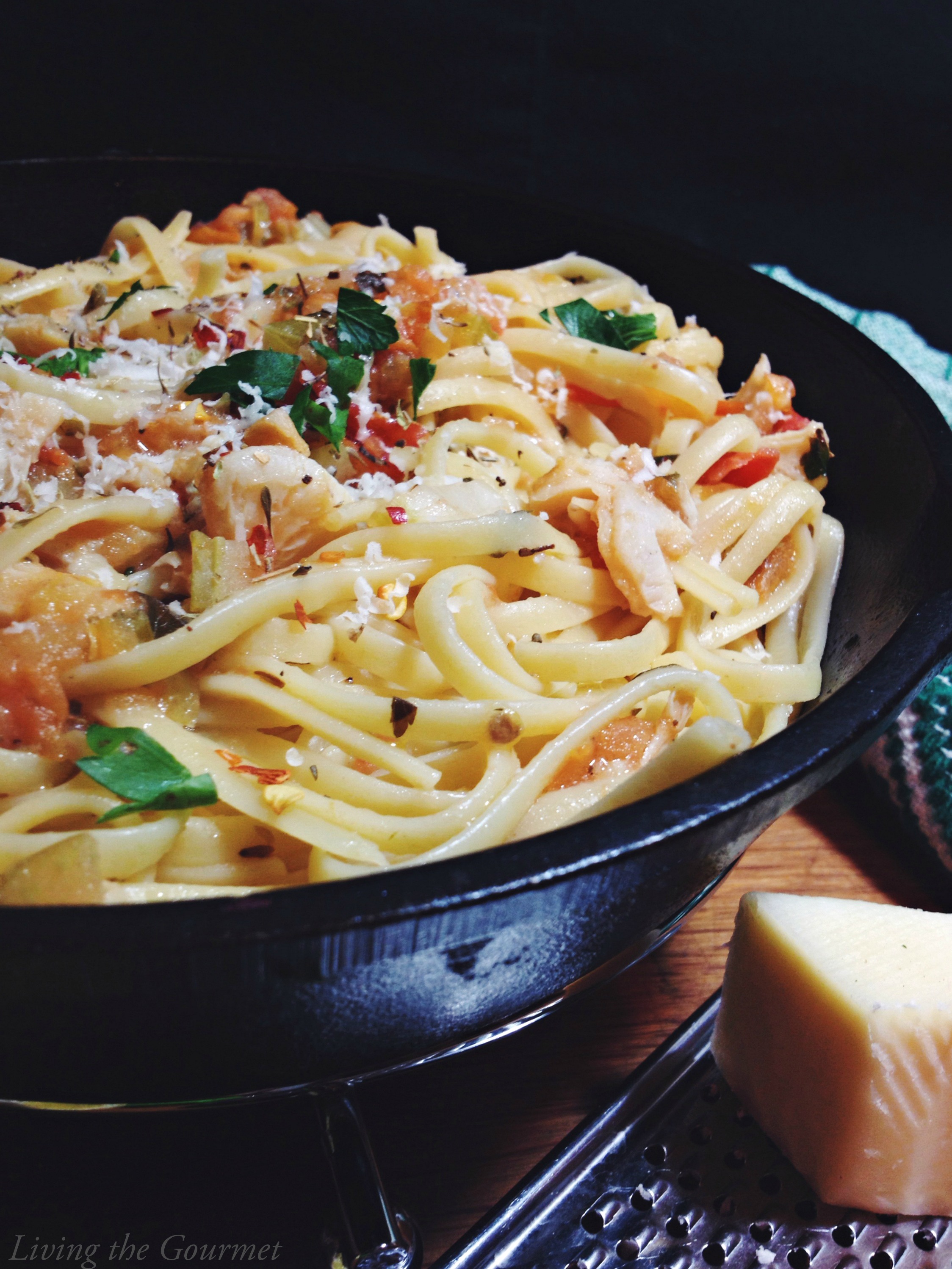 Print
Spaghetti and Clams with Fresh Tomato Sauce
Author:
Prep Time:

5 minutes

Cook Time:

25 minutes

Total Time:

30 minutes

Category:

Main Dish
1

lb

. of fresh clams in their water

5

plum tomatoes – diced

1/2

cup

of fresh Italian parsley – chopped

2

stalks of celery – chopped

3

cloves of garlic – chopped

1/2 tsp

. salt

1/2 tsp

. black pepper

1/2 tsp

. red pepper flakes

1/2 tsp

. dried oregano

3

tbs. olive oil
Lemon wedges
Parmesan or Romano cheese for grating

1

lb

. of your favorite spaghetti
Instructions
Heat a large cast iron frying pan with the olive oil; add the diced tomatoes, garlic, celery and parsley.
Simmer on low until the garlic is fragrant; then with a potato masher, gently mash the tomatoes; add the seasonings and the clams with their water; gently simmer on low while preparing the spaghetti.
Drain the spaghetti and add the to the clam sauce; add a drizzle of olive oil, extra red pepper flakes, dried oregano, fresh parsley, a squeeze of lemon juice and grated cheese.
Recipe Card powered by
——–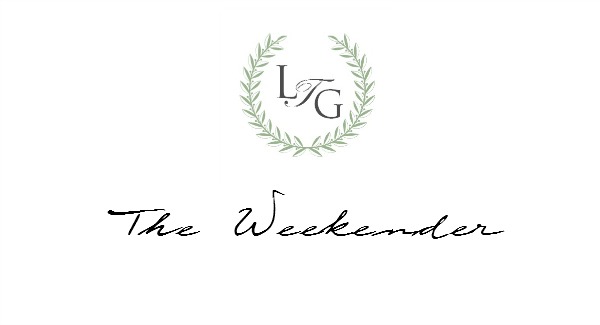 We are very excited to announce the launching of the LTG Weekender. Each weekend, we will be sharing an in depth behind-the-scenes look at LTG, including a look back at all of the week's recipes, editor's notes and news pertaining to new features and upcoming posts/events. To get this weekly special, you have to subscribe to our email list. Simply fill out the form on our sidebar. Our first weekender goes out tomorrow, so be sure to subscribe today to make sure you get it!!
Enjoy with Love,
Catherine
xo
1