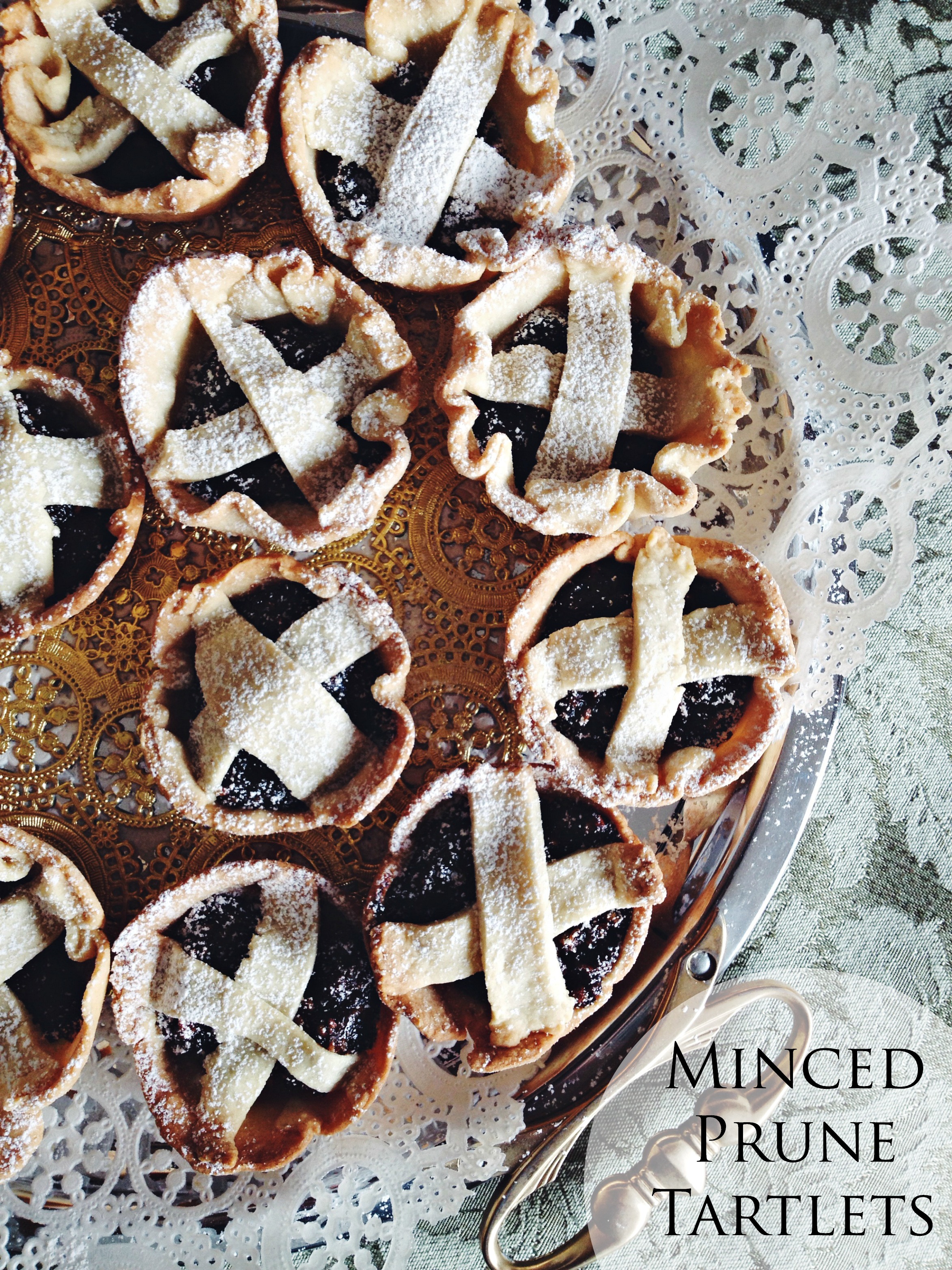 I opened this year writing about my quest to forge a new, healthier me, and how I was nudged in this direction by some less than subtle hints in the form of health themed holiday gifts.
Thus far, over the course my now several week old journey, I have discovered something unexpected – at least in my own experience. I have found that while exercising and meal organization are obvious starting points for sculpting the latest and greatest version of myself, it is actually the less obvious items that make for the greatest stumbling blocks.
Overcoming the desire to pair 'just a bite' with my midday coffee is a losing prospect. Beating back that sudden late afternoon bout of hunger, which I have convinced myself will cripple my work ethic if it is not sated, requires Herculean willpower. Combine those temptations with the snack I 'must have' in order to keep thinking straight at my desk, or the late night snack I 'must' have before going to bed in order to sleep well, and any attempt at finding my new self is entirely sabotaged..
Rather than attempt to limit myself to a strict 'no snacking' regime, something as impractical as it is unenjoyable, I decided to seek out snacking alternatives that were not only healthy, but also satisfying and tasty. I wanted Healthy Snacking in the New Year, not another frustrating venture doomed to failure. That's where Sunsweet® products came in.
Amaz!n Prunes are delightful little gems, a Feel Good Fruit that are perfect for that midday craving, and I found that they actually pair quite well with the midday brew. Prunes are packed with potassium and Vitamin K, which may help promote bone health as well as prevent hypertension. In addition to being a good source of fiber for regularity, with only 100 calories per serving, they are not only delicious, but are in fact quite healthy. That means not only can I combat my cravings for a quick bite, but I can do so without even a shred of guilt, and with a high glycemic index, they help me to feel fuller longer.
However, for the Amaz!n Diced Prunes I wanted to try something a tad different, to put a bit of a 'gourmet' spin on the prunes, but still keep things within the orbit of healthy snacking. I wanted something bite size, something slightly savory but still sweet, something I could serve either as a snack or as a dessert. Thus were our Prune Tartlets born.
These delicious bite-sized treats feature a minced prune filling wrapped in a light, flaky shell. They are perfect either as a satisfying snack during the day, or as a healthy dessert, making them ideal for anyone trying to keep up with their New Year's Resolution.
Print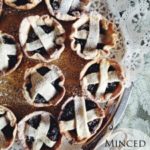 Minced Prune Tartlets
---
Author:

Prep Time:

10 minutes

Cook Time:

10 minutes

Total Time:

20 minutes

Yield:

18

1

x
For the Crust:
11/2 cups

flour

1/4 cup

sugar

2

tbs. butter

1/4 cup

shortening
Zest of

1

lemon

1

tbs. orange zest
Pinch of salt

2

tbs. orange juice

1/4 cup

warm water
For the Minced Filling:
21/2 cups

of whole prunes

1/4 cup

chopped pecans

1/2 cup

diced plums

1

large apple – peeled and quartered

1/2 cup

brown sugar

1 tsp

. cinnamon

1/2 tsp

. ground cloves

1 tsp

. vanilla

2

tbs. orange juice
Zest of

1

orange

2

tbs. honey
Powdered sugar – for dusting the tartlets
---
Instructions
For the Crust:
Combine the flour, sugar, salt, shortening, orange juice and butter in a food processor and process. Slowly add the warm water while processing until the dough begins to come together.
Form the dough into a ball and pat with flour; wrap with plastic wrap and place in the freezer for 20 – 25 minutes. During this time; prepare the minced prune mixture.
For the Minced Filling:
Preheat Oven 350 degrees.
Combine all of the above in a food processor and process until a minced mixture is formed.
Take the dough from the freezer and dust a clean surface with flour. Roll the dough out to approximately 1/4 inch thickness.
Use a large cover, such as a mayonnaise jar cover to cut out the round circles.
On a floured surface; roll the circles as thin as possible; but still sturdy enough to hold the mincemeat.
Fit the dough into a cupcake tin and using a teaspoon fill with the mincemeat.
Use the rest of the dough to make the crisscross topping for each tartlet.
Bake 10 – 12 minutes or until slightly golden.
Let cool and gently remove from the tins. Dust with the powdered sugar and serve.
Recipe Card powered by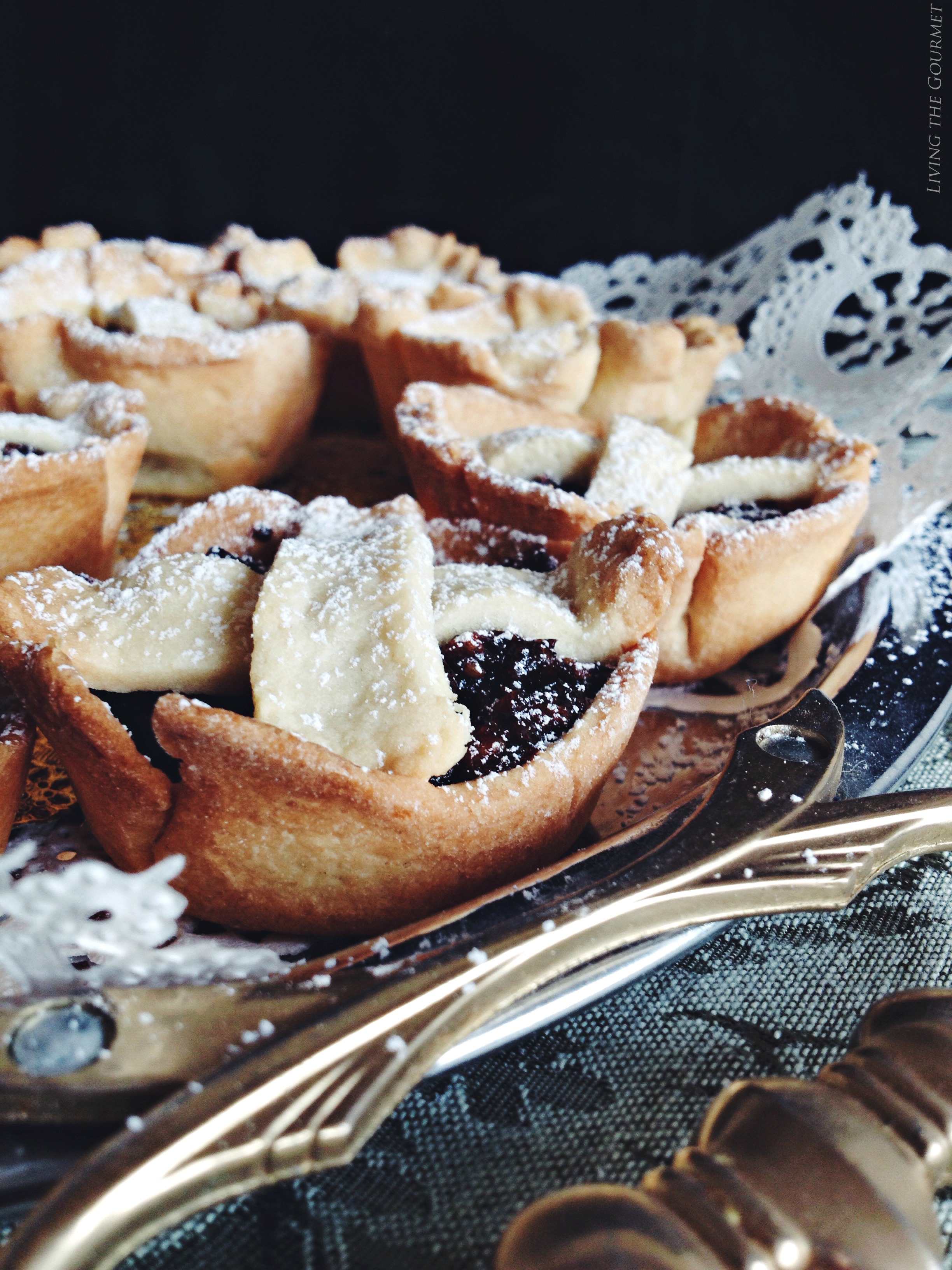 Enjoy!
*Forward written by Michael Pappas / Recipe developed by Catherine Pappas
I was selected for this opportunity as a member of Clever Girls and the content and opinions expressed here are all my own.
Linking up to these parties & here
1