This cake got rave reviews at the table. It is easy to make and looks so pretty. So if you need a pretty cake to brighten your holiday table and one that will have the guests thinking "Martha visited" this is the one!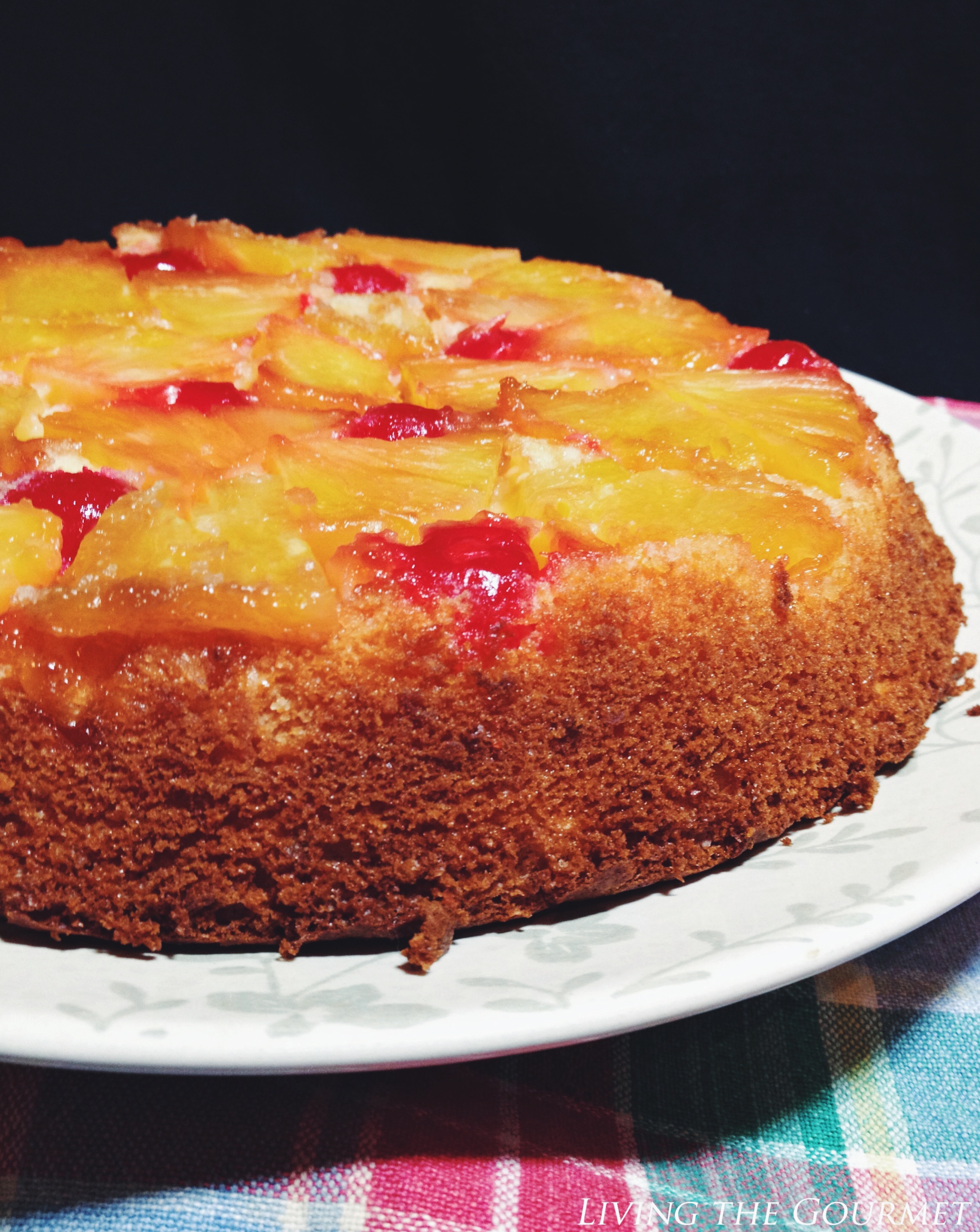 Living the Gourmet
Yields 1
Pineapple Upside-Down Cake
10 minPrep Time
45 minCook Time
55 minTotal Time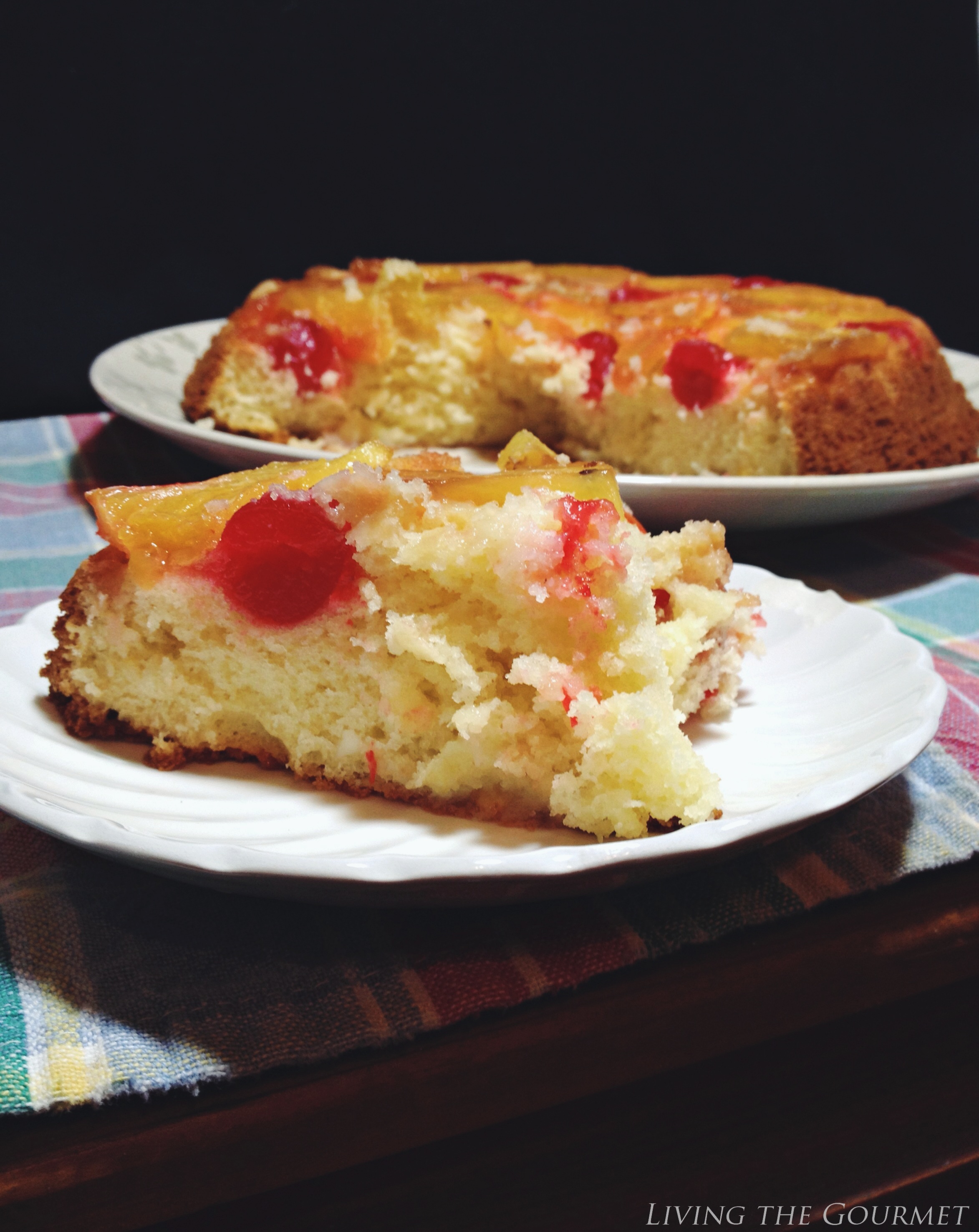 Ingredients
1 yellow cake mix
8 oz. cream cheese
1/2 cup sugar
1/2 cup flour
1 tsp. vanilla
1 tsp. baking powder
3 eggs
1/4 cup canola oil
3 – 4 slices fresh pineapple – cut into pieces
11/2 cups pineapple juice
Butter for greasing the baking dish
Brown sugar for dusting the pineapple pieces
Maraschino cherries for placing around the pineapple pieces
Instructions
Preheat Oven 350 degrees:
In a mix-master combine the cream cheese and sugar and mix until creamy.
Add the eggs; one at a time and continue to mix on low. Add the canola oil, vanilla and slowly add the pineapple juice.
In a bowl; combine the flour, baking powder and cake mix. Slowly, add this to the mixing bowl, while on low.
Butter a 9-inch pie plate.
Place the pineapple pieces at the bottom of the pie plate and dot with the maraschino cherries and dust with the brown sugar. Pour the batter over the pineapple.
Bake 45 – 50 minutes or until the middle is set and the toothpick test comes out clean.
Gently loosen the edges of the cake with a butter knife. Place a large plate over the pie dish and gently turn upside down. Let the cake loosen and fall onto the plate. Be patient.
7.8.1.2
46
https://livingthegourmet.com/2014/12/pineapple-upside-down-cake-2.html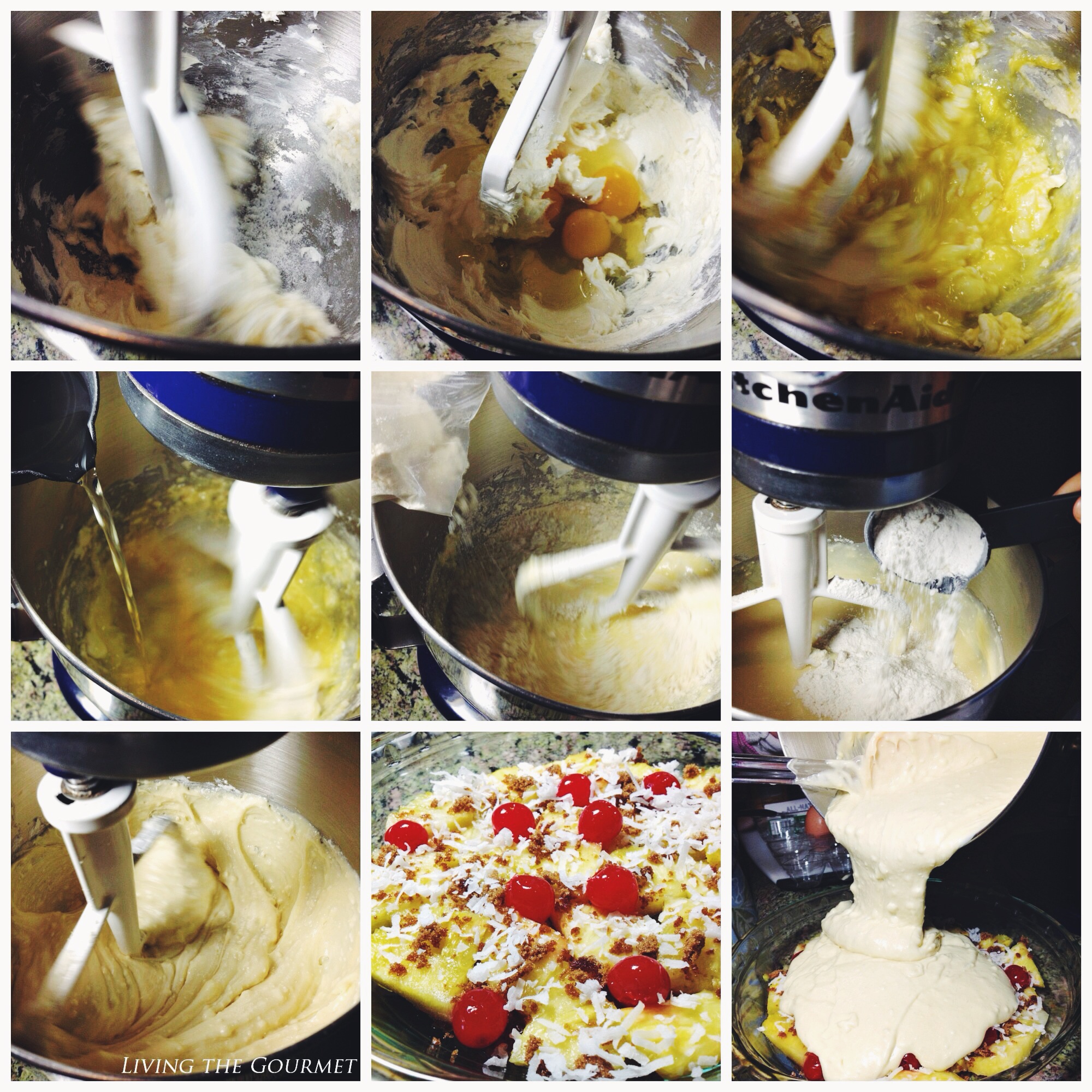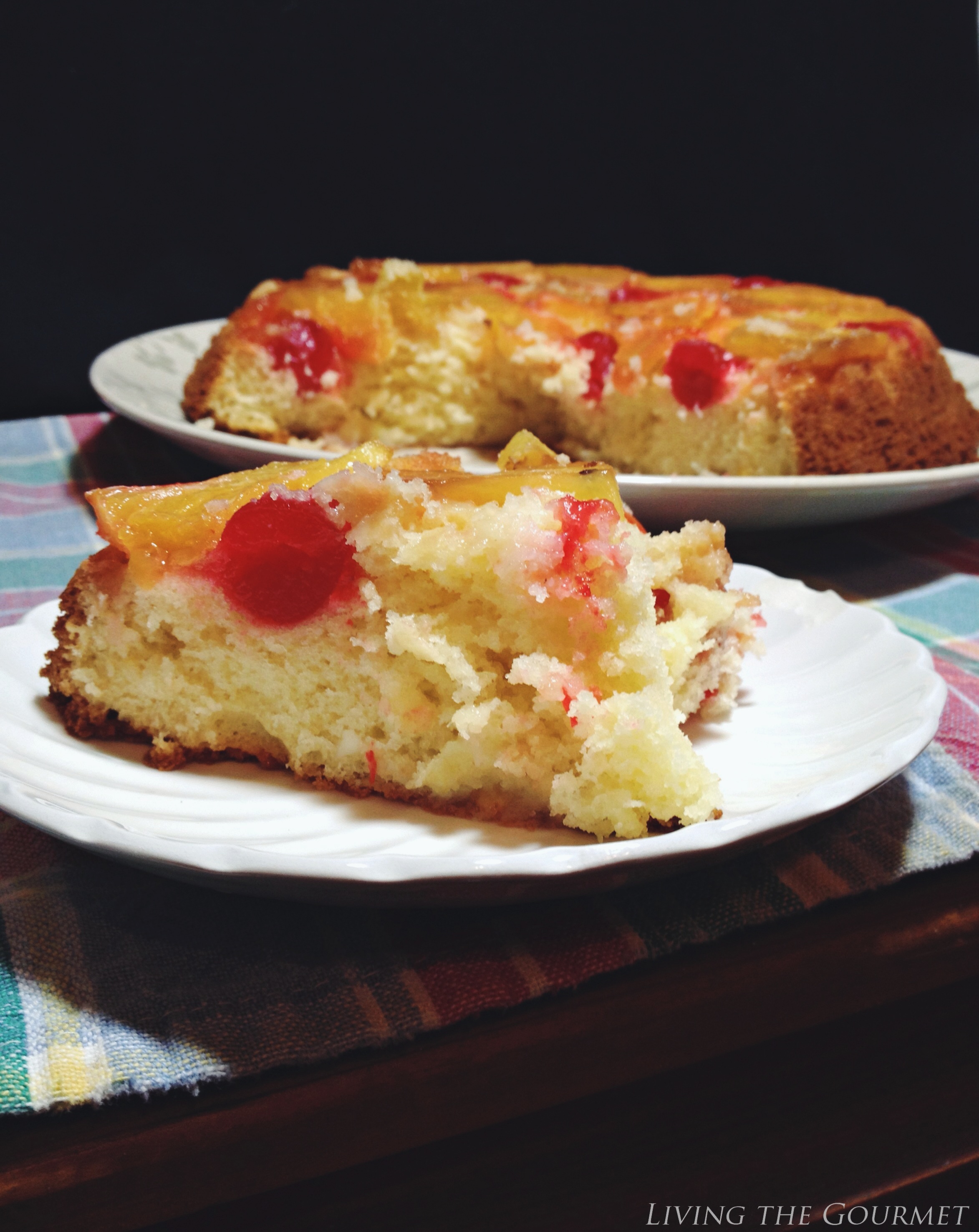 If You Enjoyed Today's Recipe…
Be sure to follow us on Instagram to stay up to date with all things Living the Gourmet, and for more great recipes, tips and tricks.
Did you make this recipe?
If so, let me know in the comments down below, or post a picture to Instagram, or to Pinterest, and I'll give you a shoutout on Instagram, or post your pin to one of my Pinterest boards!
Enjoy with Love!
2