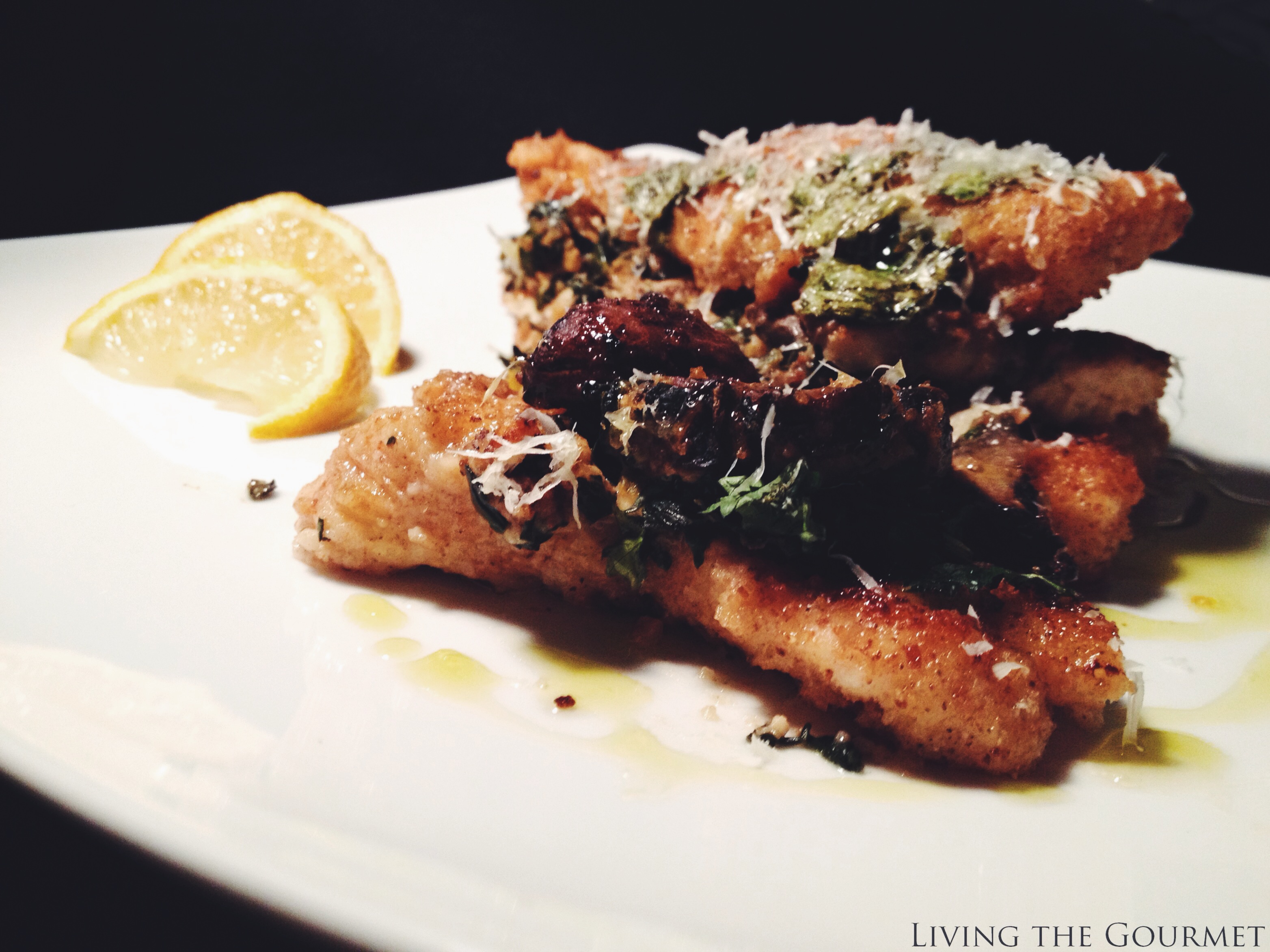 Sometimes it is good to give your imagination a work out. I saw the ingredients in my refrigerator and simply did not want to make the same thing. Thinking…..thinking….
Well my daughter and I took out the goodies in the refrigerator. She said, "Mom I will slice and pound the chicken for you." I said, "Wonderful this will be team work" and our imagination took us to…drum roll….Greece!
It always is so much fun to cook together.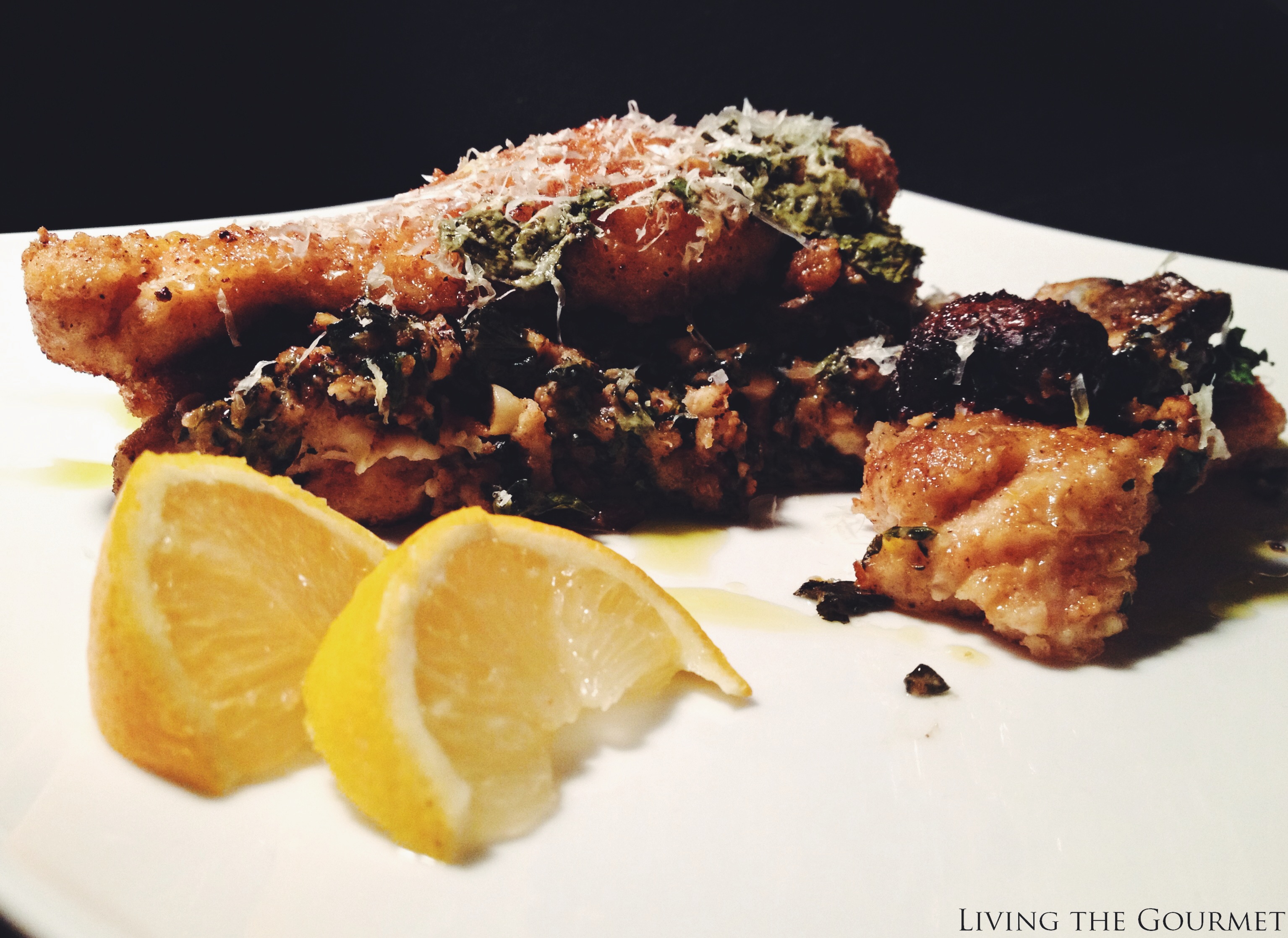 Yields 6-8 servings
Greek Style Chicken Cutlet Bake
10 minPrep Time
30 minCook Time
40 minTotal Time
Ingredients
For Chicken Cutlets:

3 lbs. of boneless chicken breast – sliced thin into cutlets
1 cup of milk
2 cups of flour
2 cups of Italian style breadcrumbs
Canola oil for frying

For the Filling:

10 oz. box of frozen chopped spinach
4 cloves of garlic – chopped
10 oz. of feta cheese
1 quart of baby bella mushrooms – sliced
½ cup of Italian parsley – chopped
1 cup of Italian style breadcrumbs
¾ cup milk
Grated Romano or Parmesan cheese
2 tbs. of canola oil

For the Topping:

Juice of 1 lemon
¼ cup of Italian parsley – chopped
¼ tsp. salt
¼ tsp. black pepper
Grated Romano or Parmesan cheese
3 tbs. of olive oil
Instructions
For Chicken Cutlets:

Set three shallow bowls; one with the flour, one with the milk and finally one with the bread crumbs. Dip the cutlets first in the flour, then the milk and finally in the bread crumbs.
Heat a large frying pan with approximately ¼ inch of oil and carefully place the cutlet in the oil. When one side is golden carefully turn and finish cooking on the other side. The cooking time will depend on the thickness of the cutlet.

For the Filling:

Heat a large frying pan with a tablespoon of canola oil. Add the sliced mushrooms and let them get a nice golden color. When this is achieved set aside.
Place the frozen spinach in the pan to thaw. When the spinach is thawed; add the chopped garlic, chopped parsley, mushrooms, breadcrumbs and a tbs. of canola oil and toss. Heat through.
Turn the heat off and add the feta cheese and the milk and toss.
In a large baking dish place a single layer of cutlets across the bottom. Cover the layer of cutlets with the spinach mixture. Top the mixture with another layer of cutlets.
Preheat Oven 350 degrees.

For the Topping:

Combine the lemon juice, parsley, salt, pepper and olive oil and drizzle over the top of the cutlets.
Grate the Romano or Parmesan cheese all over the top.
Bake for 25 – 30 minutes.
7.8.1.2
665
https://livingthegourmet.com/2014/10/greek-style-chicken-cutlet-bake.html
Enjoy with Love,
Catherine
xo
1