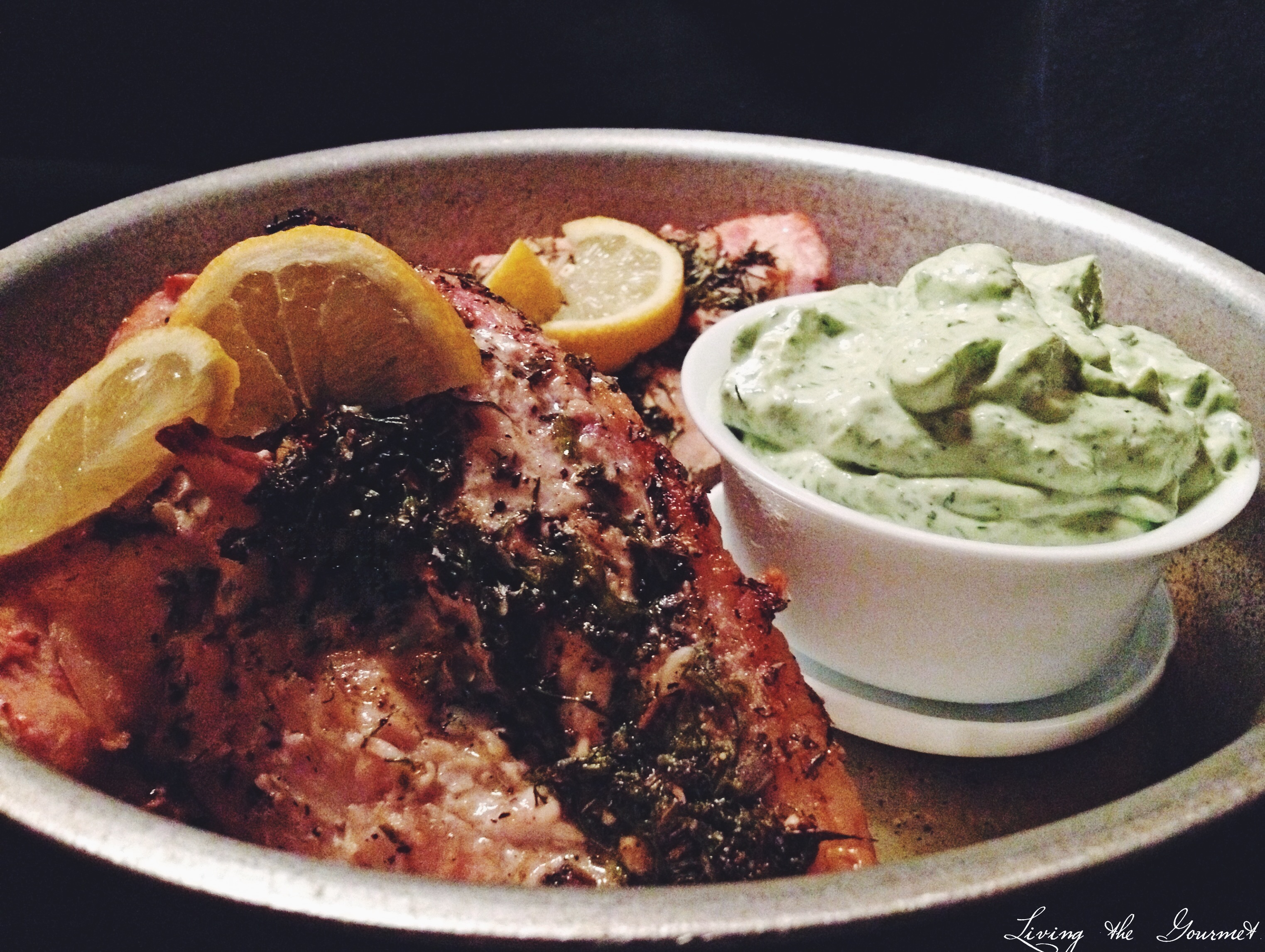 There are nights when you don't know what to make. It seems like you are making the same thing and your imagination has taken a vacation…..You think about it; then you decide no it hasn't taken a vacation, I am simply a bit tired and am deciding not to think very hard. The dill shouts out to you, the lemons are bright and sunny and the chicken is saying, "pick me, pick me" and you do. Put these flavors together and there is dinner.
Boneless Dill Chicken Breast with Dill Cream Cheese
10 minPrep Time
50 minCook Time
1 hrTotal Time
Ingredients
3 lbs. of boneless chicken breast

For the Marinade:

Juice of 1 lemon
3 cloves garlic – chopped
¼ - ½ cup fresh dill – chopped
½ tsp. salt
½ tsp. black pepper
½ tsp. ground coriander
2 tsp. olive oil

For the Dill Cream Cheese Side Dip:

8 oz. of cream cheese
¼ lemon wedge
¼ cup of fresh dill
1 clove of garlic
¼ tsp. salt
¼ tsp. black pepper
¼ cup of milk
Instructions
For Chicken & Marinade:
Combine all of the above for the marinade in a bowl with the chicken; cover and let sit in the refrigerator for at least one hour.
Either grill the chicken on the bbq until the juices run clear or bake in the oven at 350 degrees for 45 – 50 minutes or until juices run clear.
Serve with lemon wedges and the dill dip.
For the Dill Cream Cheese Side Dip:
Combine all of the above in a food processor and give a few good chops.
Serve this dip with the chicken; also may be served with your favorite crackers, chips or veggies.
7.8.1.2
650
https://livingthegourmet.com/2014/09/boneless-dill-chicken-breast-with-dill-cream-cheese.html
Enjoy with Love,
Catherine
xo
0