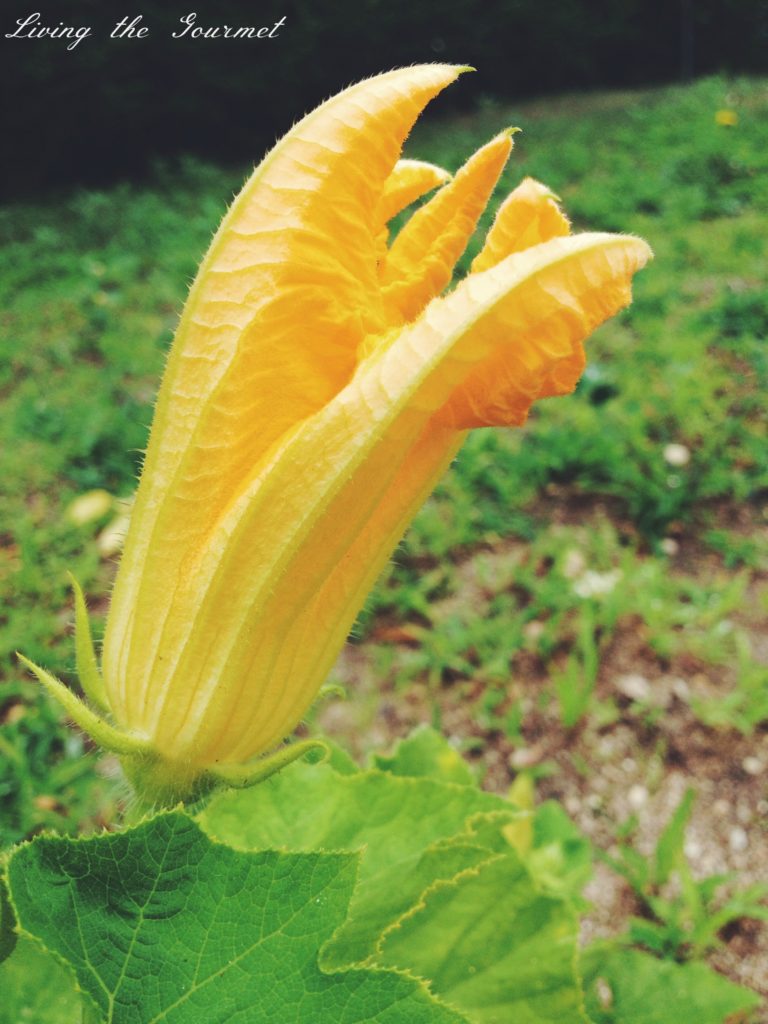 Fried pumpkin and zucchini flowers are considered 'peasant food' in Italian culture. As a little girl my mother would ask me to go to the garden and pick these beautiful bright flowers. I would pick a bunch of these beauties; and bring them in and watch and learn as she prepared them. As she fried these "garden treasures" I would wait with anticipation. I knew how delicious these would be.
Today as I do the same, my heart goes back to that little kitchen where I learned these treasured delicacies and I share these memories and food with my son and daughter.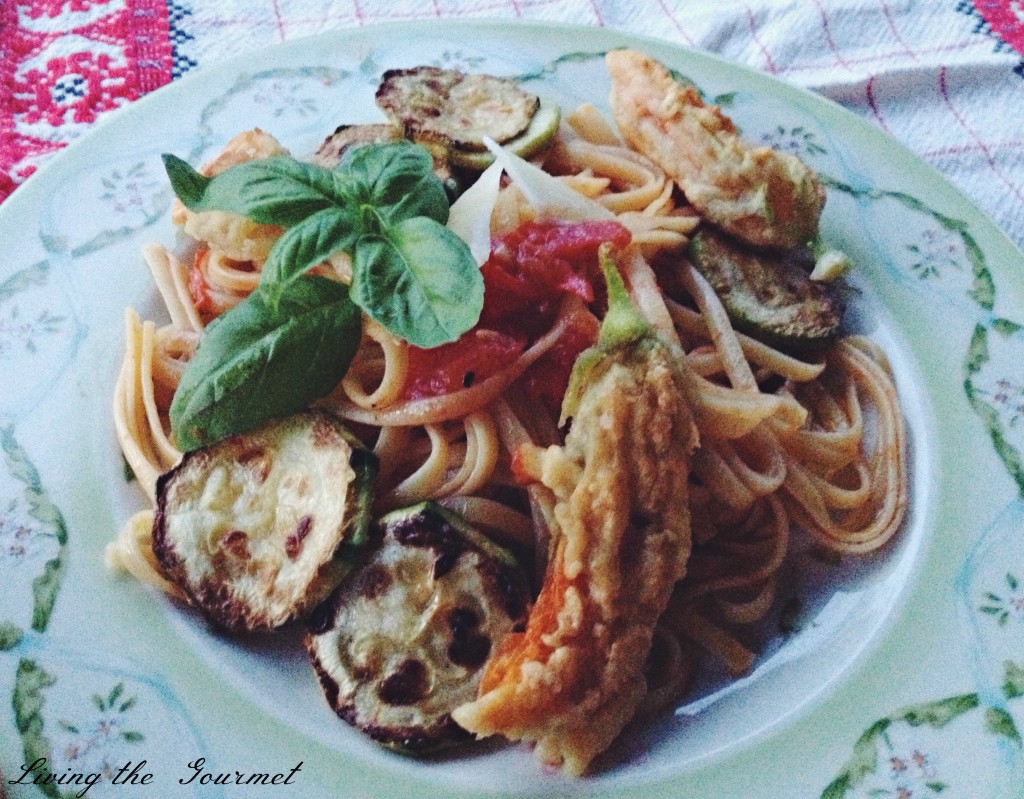 Yields Serves 4
Lemon Fresh Spaghetti with Garden Sauce & Pumpkin Flowers
10 minPrep Time
20 minCook Time
30 minTotal Time
Ingredients
7 cloves of garlic – chopped
2 vine ripe tomatoes – diced
1 zucchini – sliced
2 dozen pumpkin flowers
½ lemon – sliced with skin
Fresh basil leaves
Canola oil – for frying
Olive oil
Fresh Romano cheese – sliced
1 egg plus a splash of water
1 - 2 cups flour
½ tsp. salt
½ tsp. black pepper
½ tsp. red pepper flakes
1 lb. of your favorite pasta
Instructions
For the Zucchini:

Heat a large cast iron frying pan with a ¼ inch of canola oil; add the zucchini slices and fry until golden. Do not over crowd the pan. Place the slices on a plate prepared with a paper towel to absorb the excess oil.

For the Pumpkin Flowers:

Rinse the flowers with cold water in a colander. Gently pat the flowers dry.
Place the flour in a shallow bowl; in another shallow bowl beat the egg with a splash of water. Dip the flowers first in the flour; then the egg-wash and again in the flour.
Heat the frying pan with a ¼ inch of canola oil and place the prepared flowers in the heated oil. Do not over crowd the pan. Fry until slightly golden; then place the flowers on a plate prepared with a paper towel.
Wipe any crumbs from the frying pan. Heat a frying pan with two or three tablespoons of olive oil.
Add the tomatoes, garlic and lemon slices. Sauté the tomatoes on a medium heat until the tomatoes are soft and a sauce like consistency; add the seasonings to taste and the fresh basil.
Prepare the pasta as the sauce cooks.
Place the pasta in the sauce and toss.
Plate the pasta; garnish with the fried zucchini and the fried flowers. Finish the dish with dashes of red pepper flakes; a drizzle of olive oil and fresh Romano cheese shavings.
7.8.1.2
617
https://livingthegourmet.com/2014/07/lemon-fresh-spaghetti-with-garden-sauce-pumpkin-flowers.html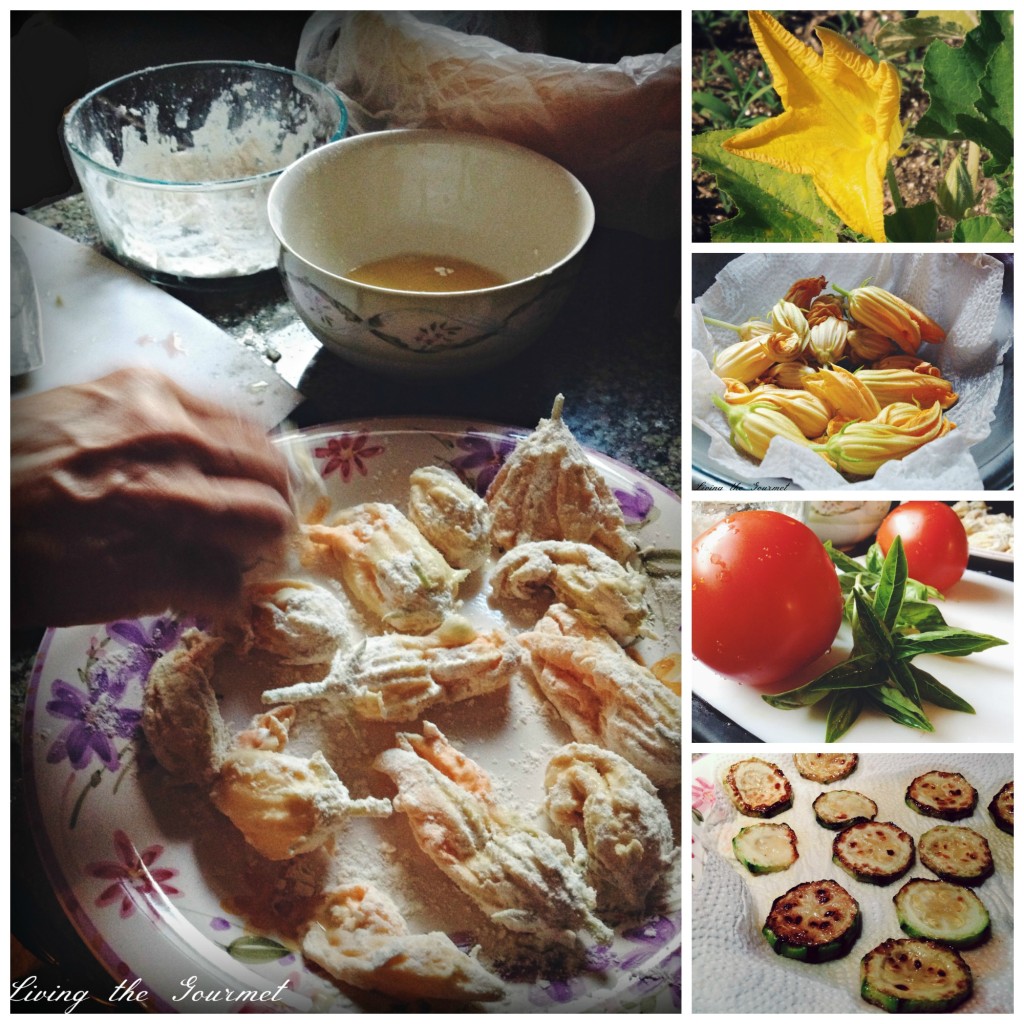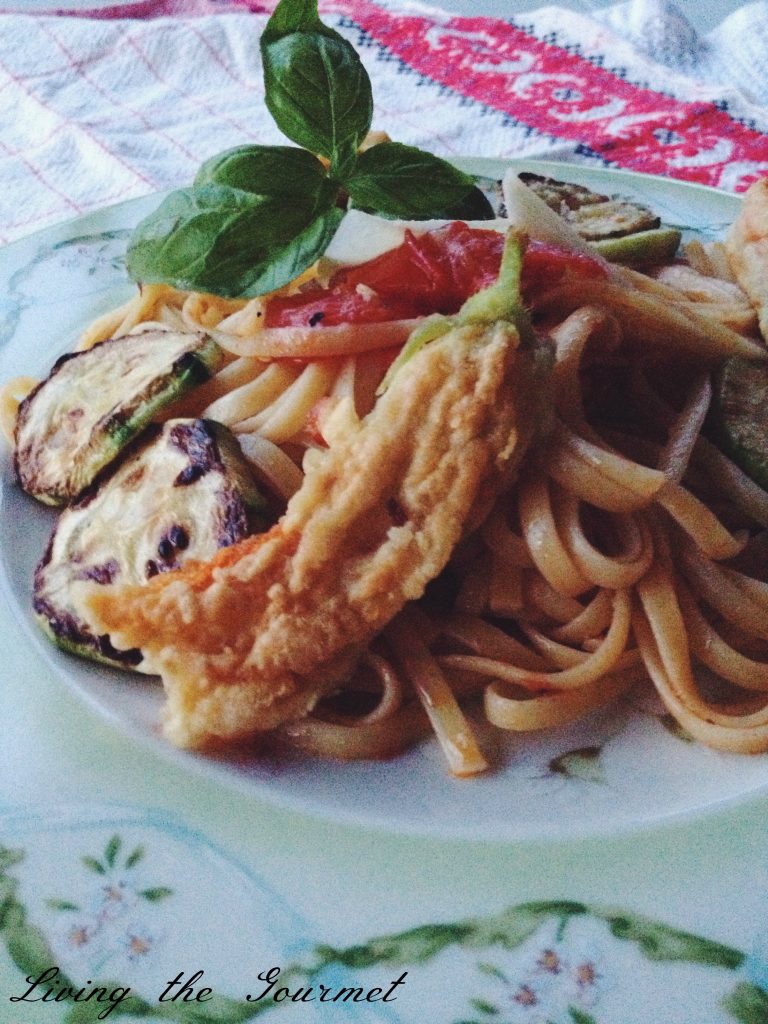 I am entering this dish into the Tuscany Now Cook-Off Competition.
#TuscanyNowCookOff
Enjoy with Love Always,
Catherine
xo
0