We have all been there. It's a Saturday night and you're wondering what to eat….
Beans…eggs…lettuce…cheese…that is a wrap! How about this delicious Black Bean and Eggs Wrap? Simple and light; perfect for a last minute fix!
Yields 4 Servings
Black Bean and Eggs Wrap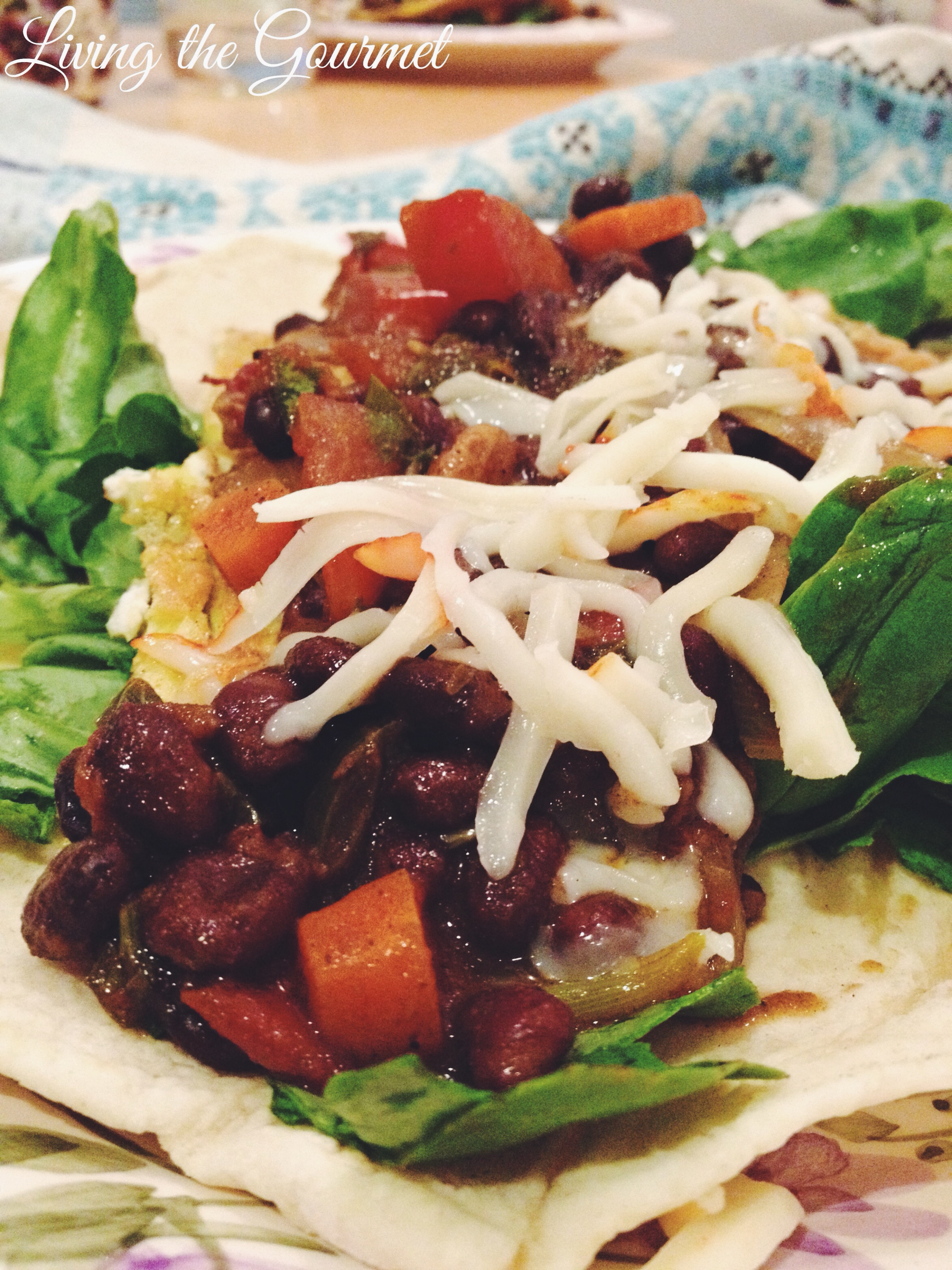 Ingredients
For the Black Beans:

1 large onion – sliced
4 – 5 vine ripe tomatoes – diced
4 – 5 cloves garlic – chopped
1 jalapeño – chopped with seeds
2 carrots - diced
29 oz. can black beans – drained
½ cup of Italian parsley – chopped
Juice of 1 lime
2 tbs. balsamic vinegar
1 tsp. paprika
1 tbs. ground cumin
½ tsp. turmeric
1 tsp. salt
½ tsp. black pepper
½ tsp. dried oregano
2-3 tbs. olive oil

For the Eggs:

7 eggs – beaten with a splash of water
¼ tsp. salt
¼ tsp. black pepper
2 tbs. olive oil
1 tbs. butter

For the Wrap:

*Homemade Flatbread (or store bought)
Your favorite salad greens
8 oz. shredded cheddar cheese – or your choice of cheese
Instructions
For the Black Beans:

Heat a large cast iron frying pan with the olive oil; add the onions, carrots, garlic and jalapeño. Sauté until the onions are translucent and the garlic fragrant; then add the tomatoes and seasonings and sauté on a low heat until the tomatoes soften.
Add the beans and simmer on a low heat for about 20 – 25 minutes; add the vinegar and lime juice and continue to simmer while preparing the wraps and eggs.

Building the Wrap:

Assemble as follows:
Wrap
Salad greens
Eggs
Beans
Shredded cheese
Add the chopped parsley before serving and taste for seasoning.

For the Eggs:

Heat a large griddle with the olive oil and butter. Pour the eggs on the griddle and let cook until firm.
7.8.1.2
566
https://livingthegourmet.com/2014/06/black-bean-and-eggs-wrap.html
*View homemade flatbread recipe here.
Enjoy with Love,
0