It is true, the imagination is limitless….let it flow like a river…this is true for food too!
The pairings of the simplest foods create a magnificent meal; let your imagination and food transport you to places you have never been!
Yields 6 servings
Beef Tortillas
5 minPrep Time
30 minCook Time
35 minTotal Time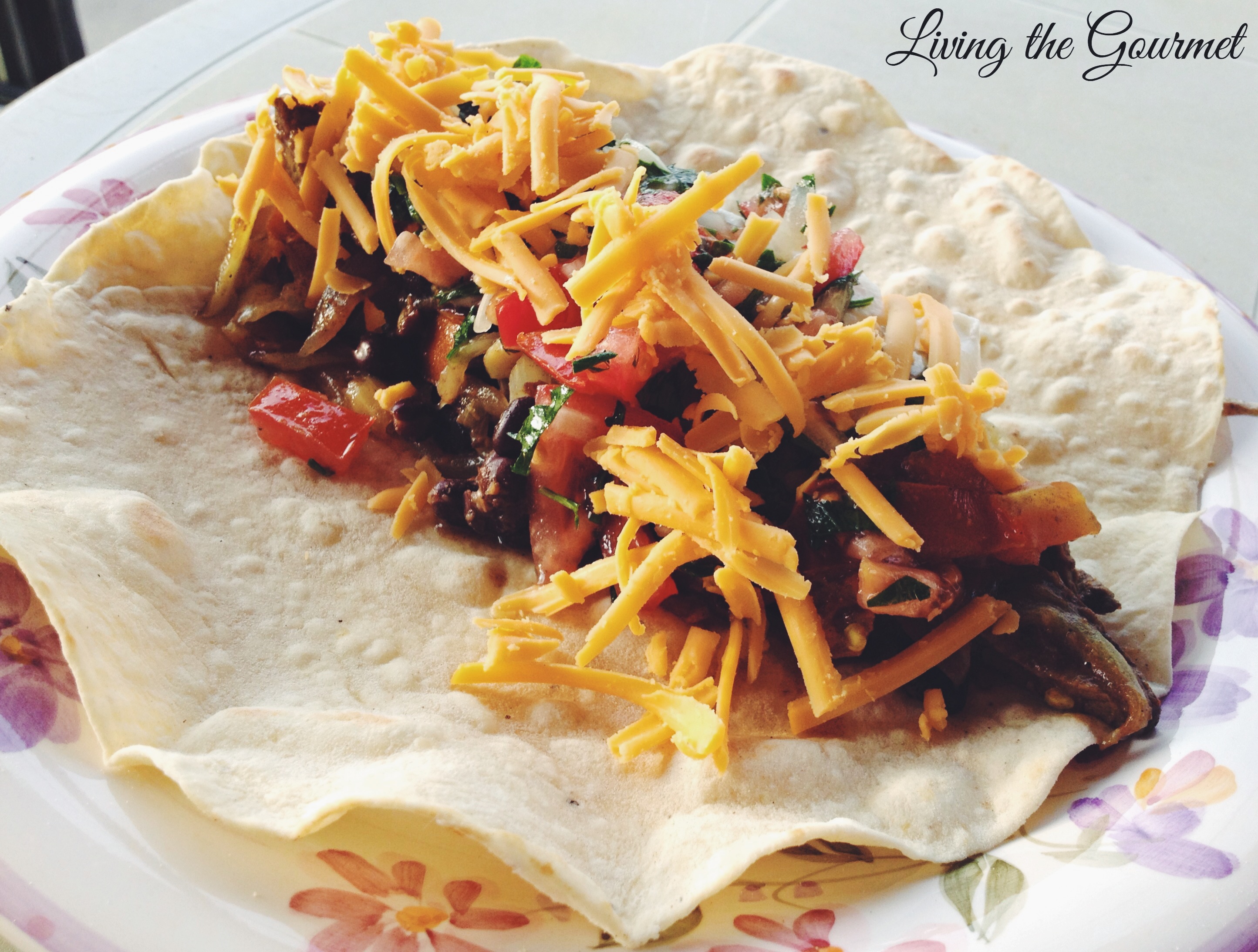 Ingredients
For Beef Filling:

2 lbs. of left of roast beef – sliced into thin strips
15 oz. can of black beans - drained
1 large jalapeño – diced with seeds
2 vine ripe tomatoes – diced with seeds
1 ½ onions – sliced
3 cloves of garlic – chopped
¼ cup of chicken broth
1 tsp. ground cumin
1 tsp. paprika
1 tsp. curry powder
½ tsp. turmeric
1 tsp. salt
1 tsp. black pepper
2 tbs. olive oil
8 oz. of shredded cheddar cheese or cheese of your choice
Sour cream for topping

Small Tomato Salad for the Tortilla Topping:

1 vine ripe tomato – diced
½ onion – diced
½ cup of fresh Italian parsley or cilantro
½ tsp. salt
¼ tsp. black pepper
Juice of ½ lemon or lime
2-3 tbs. olive oil

For the Flatbread:

3 cups of flour
3 tbs. of canola oil
½ tsp. salt
½ tsp. black pepper
1 tsp. baking powder
¾ cup of warm water
Instructions
For Beef Filling:

Heat a cast iron sauce pan with the olive oil and add beef, garlic, tomatoes, onions and jalapeño; gently sauté until the onion is softened and the garlic fragrant.
Add the water, beans and seasonings and continue to gently simmer.

Small Tomato Salad for the Tortilla Topping:

Combine all of the above in a small bowl and mix.

For the Flatbread:

In a large bowl combine the flour, salt, pepper and baking powder. Mix and make a well in the center; add the oil and slowly add enough water to bring the flour together.
Form the flour into a soft, springy ball.
Four a clean surface and place the dough on the surface. Cut the dough into quarters; for into small balls and then cut in half again. Form into balls and roll out as thin as possible but still manageable to lift.
Heat a cast iron pan and place the flatbread on the pan. When it bubbles and becomes firm; flip and finish cooking. Wrap in a cloth until ready to use.

To Build the Tortilla:

Plate the flatbread; fill with the beef followed by the tomato salad, sour cream and finally the shredded cheese; finally fold over and EAT!!
7.8.1.2
578
https://livingthegourmet.com/2014/05/beef-tortillas.html
Enjoy with Love,
Catherine
xo
—
Find this recipe here:
Cook Eat Share
Foodista
Key Ingredient
Just A Pinch
Foodie
0
Reader Interactions