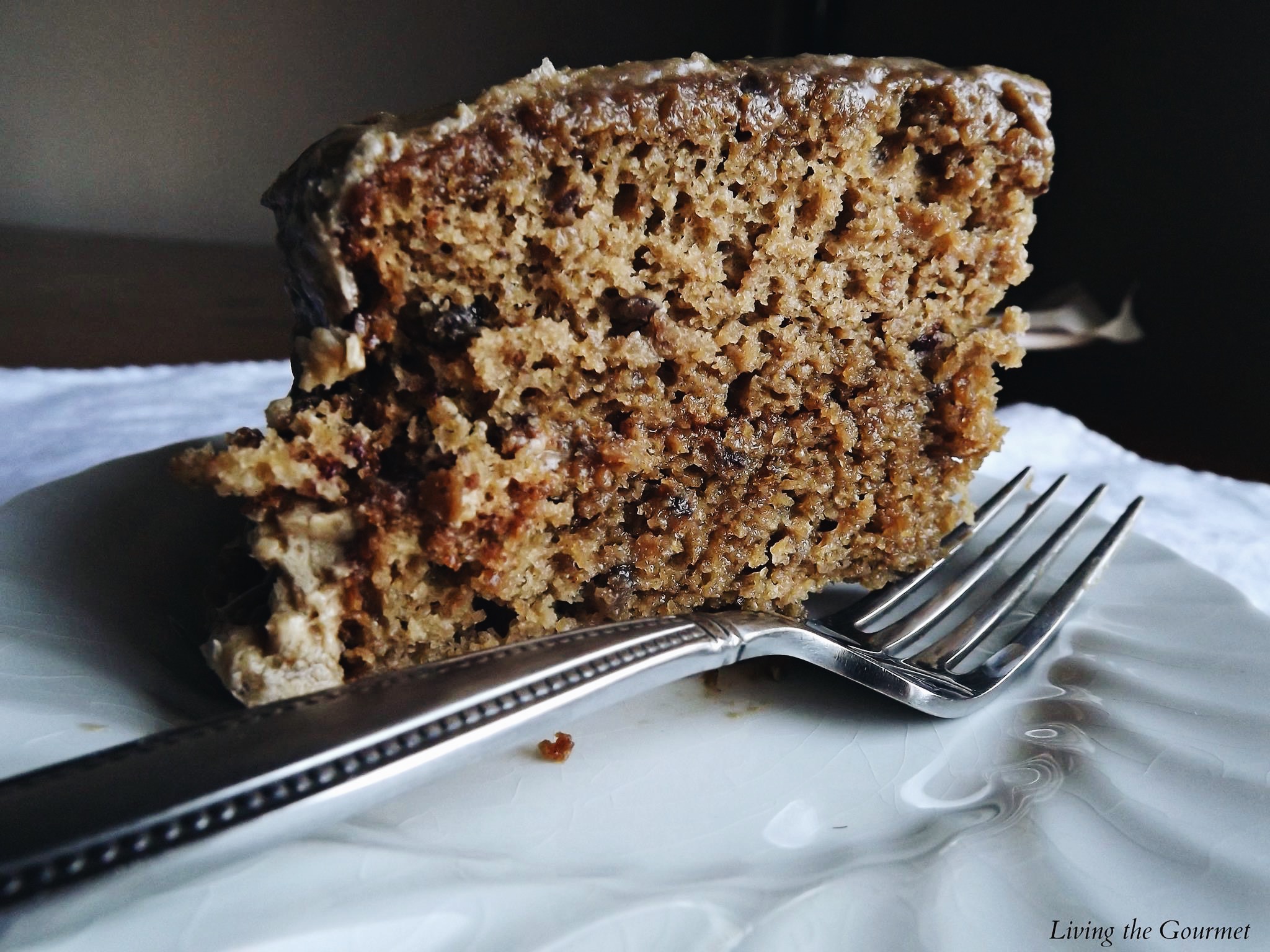 Every month Nigella Lawson hosts a Cookalong Competition.
September's challenge was a walnut cake.
There weren't any walnuts on hand at the time I was making this cake, and in true Tammy style, I waited the very last minute to enter the cookalong and had no time to run out and pick some up.
Mom and I 'improvised' a little, if I may say so myself. Now don't get me wrong, I'm sure Nigella's cake is absolutely delicious. But. Our date cake is immense. In my opinion. Let's just say if it had been a date cake challenge, we would have won. Is that pretentious of me to say?
In addition to the walnut replacement, we replaced half the butter in the cake with one apple and yogurt.
To top it all off, I made an Espresso Swirled Buttercream Frosting.
I have to say. This cake was damn good, and I highly recommend you try it. That includes you, Ms. Lawson.
For Date Cake:
1 apple, cored and sliced
4 teaspoons instant espresso powder
2 ½ teaspoons baking powder
For Espresso Swirled Buttercream Frosting:
1 cup confectioner's sugar
4 tablespoons softened butter plus 1 tablespoon, melted
2 ½ teaspoons instant espresso powder (dissolved in 1 tablespoon boiling water)
3 tablespoons brown sugar
Preheat oven to 350 degrees F. Butter two 8 inch cake pans and set aside.
In your food processor, blitz dates and sugars. Add butter, apple, and yogurt until a smooth batter forms.
Next, add in the flour, espresso powder, baking soda, baking powder and eggs. Finally, add the milk, pouring it down the funnel with the motor still running. The result should be a very smooth and light batter, so add more milk if need be.
Divide the batter evenly between the two cake pans and bake for about 25 minutes or until the cakes have risen and set in the center.
Transfer to a wire rack and let cool completely.
In a large bowl, whisk together confectioner's sugar, 4 tablespoons softened butter and instant espresso. Set aside. In a small, microwaveable bowl, melt a knob of butter. Let cool slightly then add brown sugar and flour, mix until smooth.
Place 1 cake upside down on your cake stand or serving plate and spread with about 1/2 the icing. Place the second cake, right side up and cover the top with the remaining icing. Drizzle the brown sugar mixture over the entire cake to create a marbleized pattern.
0