This post has been brought to you by Champagne Pommery. All opinions expressed are my own. The following message is intended for those 21+. Please enjoy responsibly.
Today we're taking a look at a Royal Brut from the esteemed Champagne house of Pommery, located in Reims, France. Naturally, we'll start with a brief dive into the region, discussing what makes the Champagne region tick, before reviewing the wine itself, after which I'll offer up some pairings to really get the most out of this bottle.
Now, without further introduction, let's get to it.
The Where – Champagne, France
Located in the heart of northeastern France, Champagne is renowned first and foremost for its iconic sparkling white wines, which have come become synonymous not only with sparkling wine itself, but with 'celebration' and 'luxury.'
The history of winemaking in Champagne is a tale of innovation and perseverance. Although the region's effervescent wines date back centuries, it was in the 17th century that the famous bubbles were deliberately created. Initially, Champagne wines experienced difficulties with secondary fermentation in the bottle, leading to uncontrollable fizz and even bursting bottles. The perseverance of visionary individuals, like Dom Pérignon, led to the refinement of production techniques, eventually giving birth to the method now known as méthode Champenoise – which in turn gave us the bubbly delights we all enjoy today.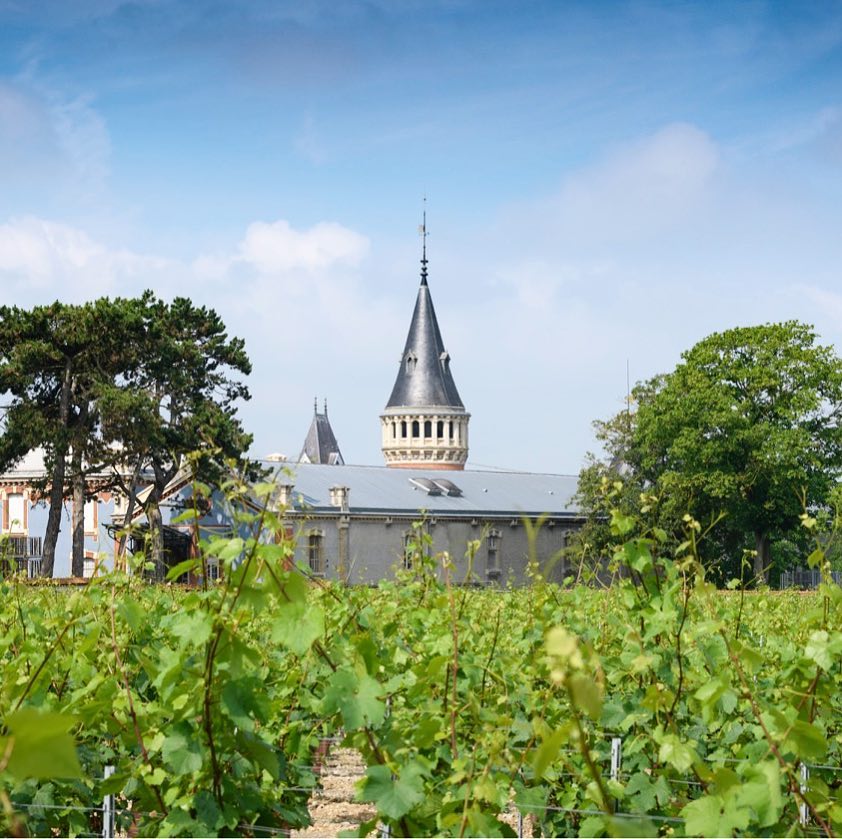 The region itself is characterized by its relatively cool climate, due to its northern latitude, which is mitigated by the moderating influence of the Marne River and the nearby English Channel. The varied topography, with gently rolling hills, plays a role in the drainage of the vineyards, fostering optimal grape ripening. The region's chalky soils are rich in minerals and help lend a unique character to the grapes that they produce – chief among these grapes being chardonnay, pinot noir, and pinot meunier.
Beloved for its elegance and finesse, Chardonnay contributes floral and citrus notes, as well as a backbone of crisp acidity to the blends. Pinot Noir adds structure and depth, imbuing the wines with red fruit flavors and a subtle earthiness. Offering approachability and a touch of fruitiness, Pinot Meunier brings balance and roundness to the final cuvées.
Champagne's signature style is what turns these grapes into something truly special. The very best of Champagne's offerings are marked by fine, persistent bubbles and delicate aromas of green apple, brioche, and toasted almonds, while on the palate a harmonious balance between fruitiness and acidity ensues. Blanc de Blancs, made exclusively from Chardonnay, exhibits vibrant citrus and floral notes, while Blanc de Noirs, predominantly crafted from Pinot Noir and Pinot Meunier, displays rich red fruit undertones.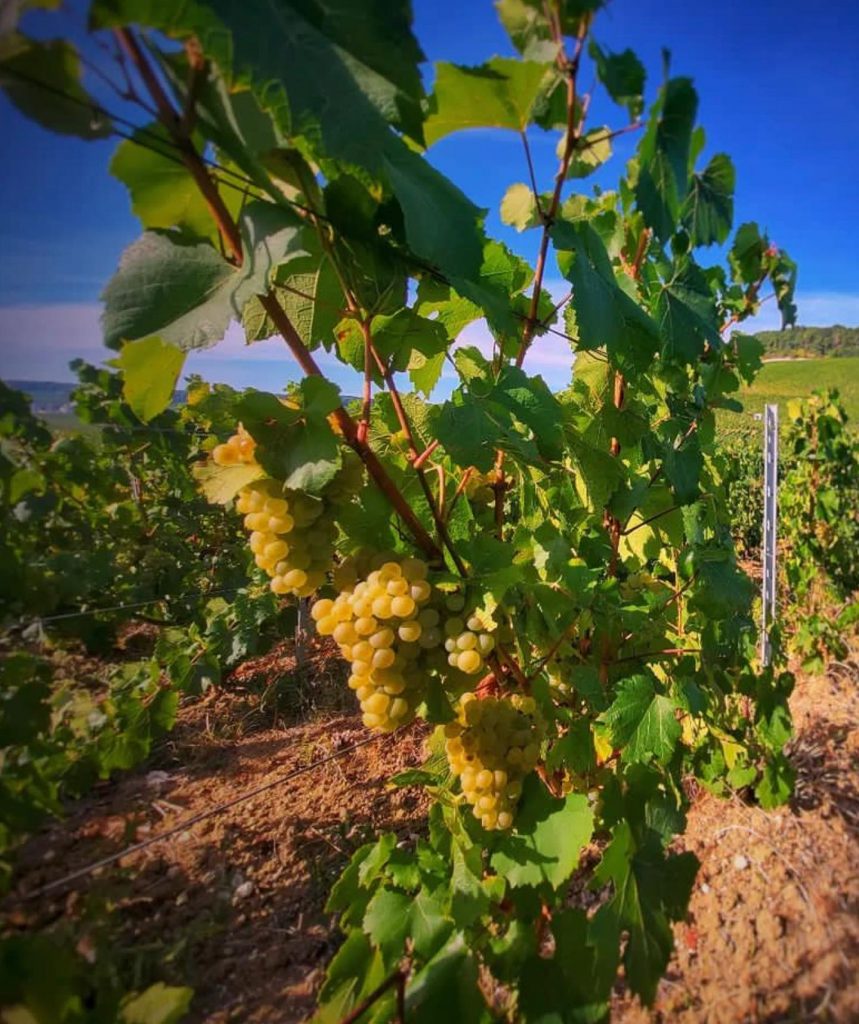 The Bottle – A Showcase
Today, we'll be taking a look at Pommery's Brut Royal.
Tasting and Aromatics – The Review
The Brut Royal greets with a pale golden color and fine, persistent bubbles. On the nose, it features a bouquet of white flowers, citrus fruits, and hints of brioche, showcasing a delicate balance between accessible fruitiness and sophisticated complexity. On the palate, I enjoyed flavors of crisp green apple, and just a hint of lemon zest, and faint pear notes. The fine bubbles made for a creamy texture that evolved into a refreshing and dry finish. The wine's acidity is a defining feature, lending vibrancy and balance to the overall structure. Very pleasant from start to finish.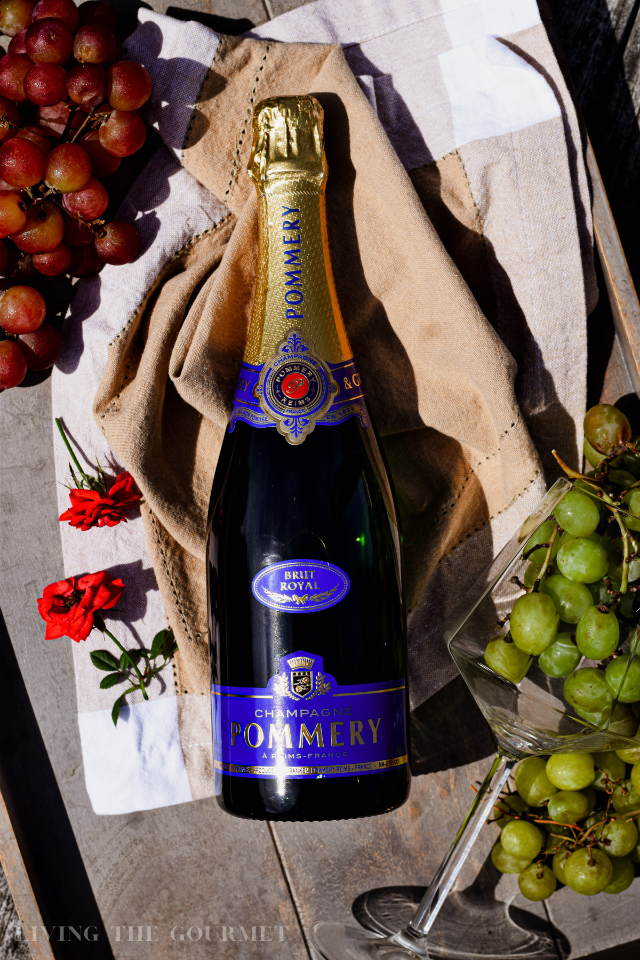 What to Eat – The Pairings
Pommery Brut Royal's versatility allows it to pair beautifully with a range of dishes. Here are my top suggestions;
Smoked Salmon Canapés: The wine's delicate bubbles and fruitiness complement the rich, smoky flavors of smoked salmon, while its acidity provides a refreshing contrast.
Grilled Prawns: The wine's crispness and green apple notes elevate the flavors of grilled prawns, enhancing the succulent and slightly sweet seafood.
Chicken Roulade with Herbs: A dish of tender chicken roulade seasoned with fresh herbs and lemon zest pairs wonderfully with the Champagne's zestiness and floral aromatics.
Brie or Camembert Cheese: Soft, creamy cheeses like Brie or Camembert harmonize with the wine's texture and bring out its subtle brioche notes.
Light Pasta Dishes: Dishes such as pasta with lemon butter sauce or a seafood linguine provide a canvas for the wine's elegance to shine.
Salads with Citrus Vinaigrette: A mixed green salad with a citrus vinaigrette echoes the wine's flavors and amplifies its refreshing character.
Fruit-Forward Desserts: Fruits like strawberries, peaches, or a fruit tart complement the wine's fruitiness and add a sweet note to the pairing.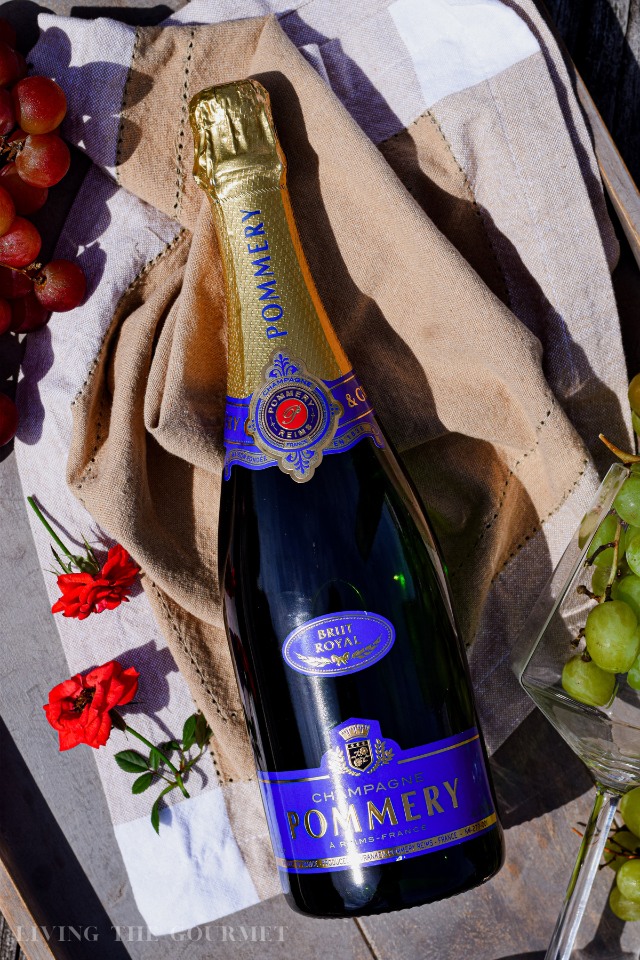 And that's my review of Pommery's Brut Royal. If you tried this wine, or enjoyed our review, be sure to let us know in the comments below, we always love hearing from you.
As always, be sure to like, share, and subscribe so that you never miss a post. Cheers!
shop this post
0