This post has been brought to you by Fathers & Daughters Cellars. All opinions expressed are my own. The following message is intended for those 21+. Please enjoy responsibly.
Today we're reviewing a trio of bottles from Fathers & Daughters Cellars, whose vineyards are located in Northern California's Mendocino County.
We'll be reviewing the wines themselves, talking a little about what makes this area tick, and then I'll be providing some pairing suggestions to ensure you get the most out of these lovely wines.
Now, without further introduction, let's get to it.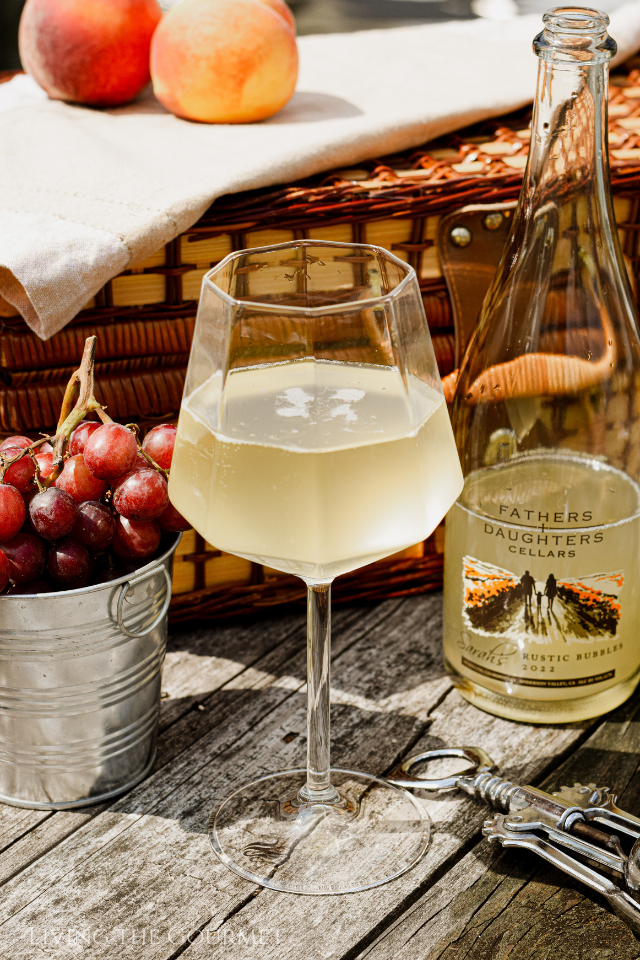 The Where – Northern California
Northern California's wine regions are defined by their diverse terroirs, which encompass a range of microclimates, soils, and topographies. From the rolling hills of Napa Valley to the dramatic coastline of Sonoma County, each subregion contributes unique characteristics to the wines it produces. The coastal influence, with its cooling breezes and fog, tempers the warm Californian sun, creating ideal conditions for balanced grape ripening.
Undoubtedly the crown jewel of Northern California's wine scene, Napa Valley's reputation precedes it. Its warm Mediterranean climate and well-drained volcanic soils produce exquisite Cabernet Sauvignon wines that are often described as bold, rich, and structured. These wines showcase flavors of blackcurrant, plum, and cassis, often accompanied by notes of cedar, tobacco, and vanilla from oak aging.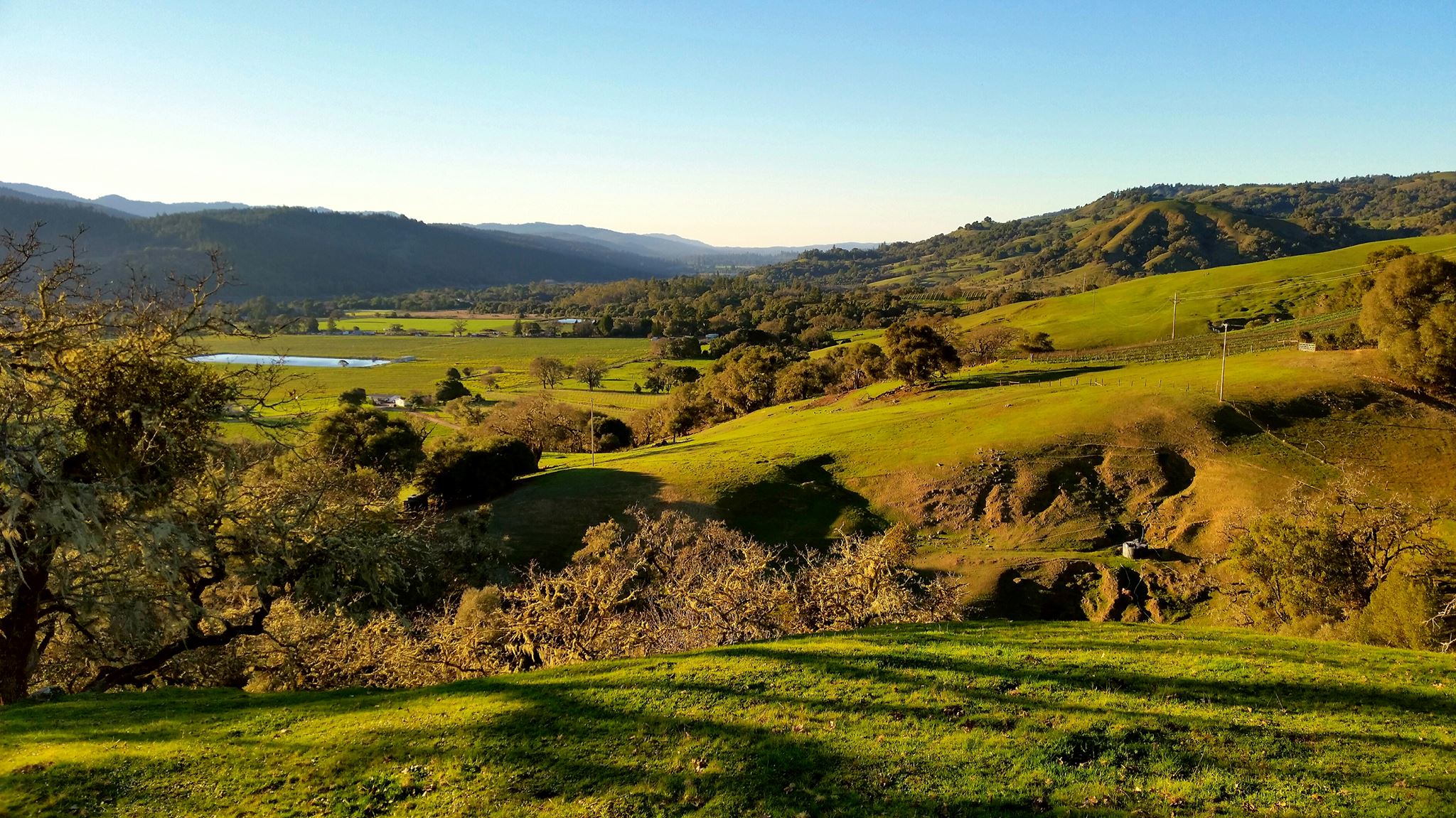 Adjacent to Napa Valley, Sonoma County is renowned for its viticultural diversity. From the Russian River Valley's cool climate ideal for Chardonnay and Pinot Noir to the warmer Dry Creek Valley that excels in Zinfandel, the region offers an array of flavors. Chardonnays from Sonoma often display a balance between ripe fruit, bright acidity, and judicious oak influence, while Pinot Noirs exhibit a range from elegant and floral to ripe and structured.
These northern regions embrace rugged terrain and higher elevations, resulting in cooler climates. Mendocino is known for its distinctive, earthy Pinot Noirs and Alsatian-style white wines. Lake County, with its volcanic soils, showcases intense Cabernet Sauvignon and Sauvignon Blanc, often displaying lively acidity and vibrant fruit characteristics.
The roots of Northern California's winemaking history dig deep into the 19th century, with pioneers like Agoston Haraszthy and Charles Krug. Yet, it wasn't until the famous Judgment of Paris in 1976 that the world truly acknowledged the region's potential. California wines triumphed over French counterparts, forever altering the perception of New World wines on the global stage.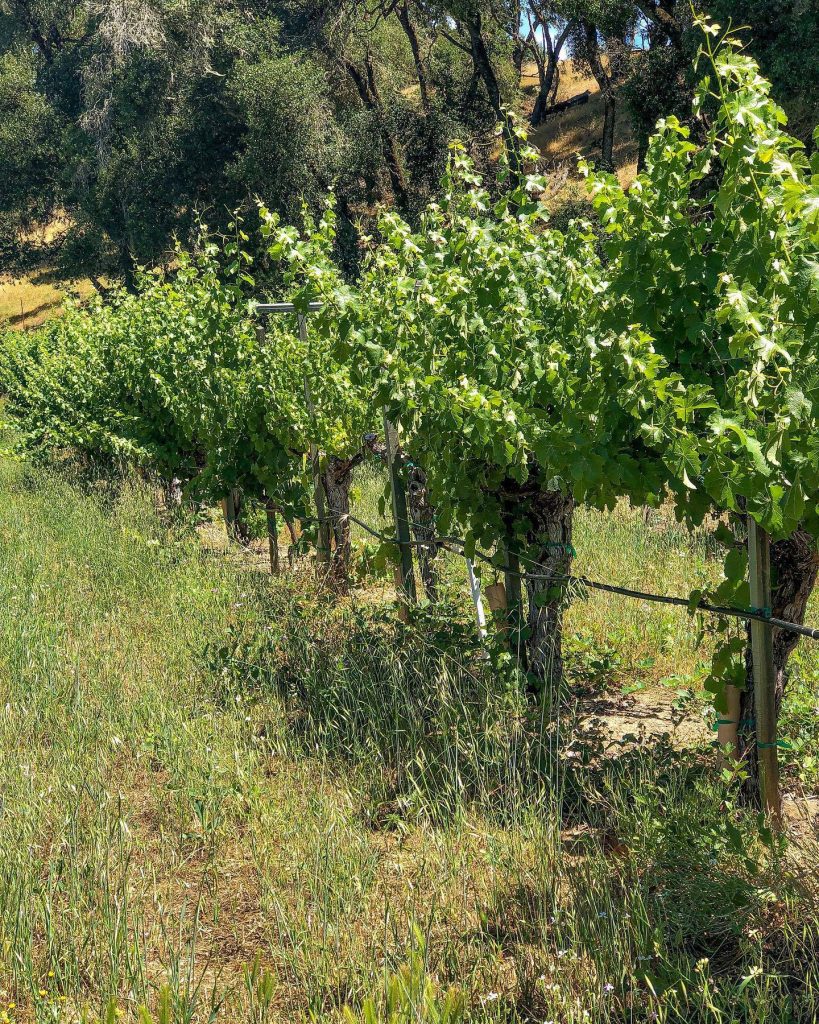 Innovation has been a hallmark of Northern California winemaking. The pursuit of quality is evident in meticulous vineyard management, from sustainable farming practices to precision harvesting. Cutting-edge technologies and traditional methods coalesce, yielding wines that are a perfect amalgamation of old-world finesse and new-world daring.
Northern California's wine regions are masterclass in winemaking. From Napa's commanding Cabernets to Sonoma's delicate Pinots, each region showcases a distinct personality, all united by a pursuit of excellence. This convergence of geography, history, and craftsmanship makes Northern California a magnetic destination for wine enthusiasts and a source of truly exceptional wines that continue to captivate and enthrall.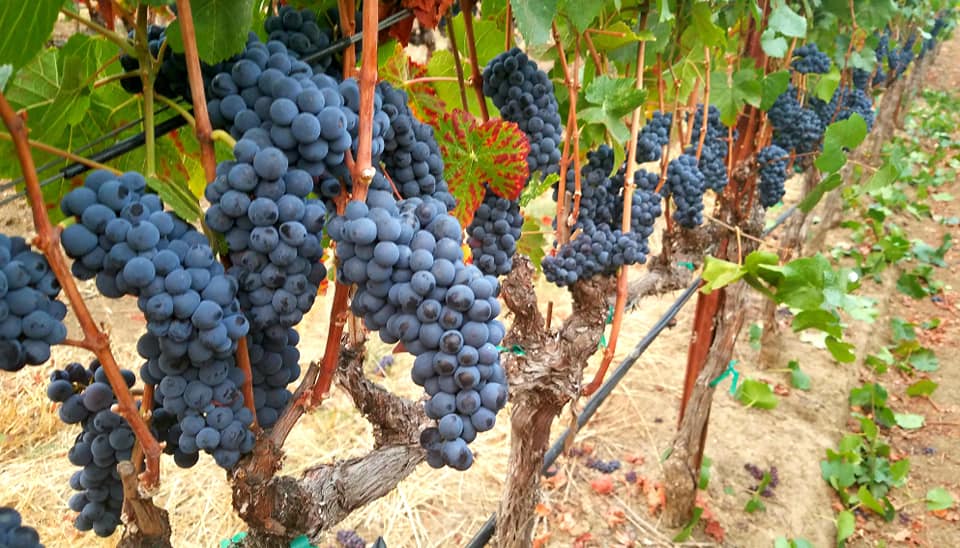 The Bottles – A Showcase
Up first, we'll be taking a look at the 2020 Pinot Noir from Fathers + Daughters Cellars, dubbed Ella's Reserve.
Next, we'll be sampling their 2022 Chardonnay.
Finally, we'll be rounding out this review with Rustic Bubbles, a 2022 Chardonnay.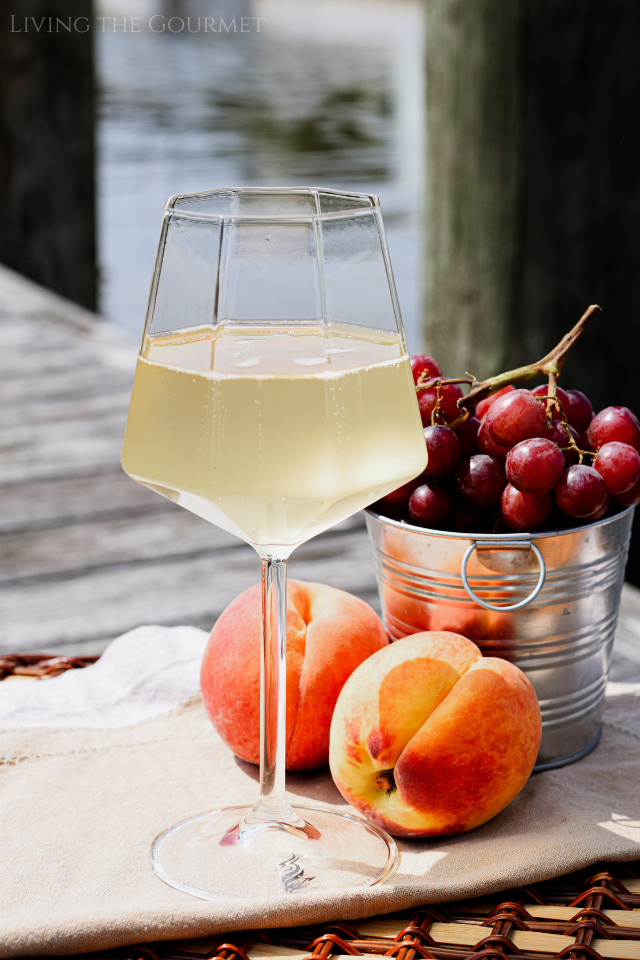 Aromatics and Tasting – The Review
The Pinot Noir: The 2020 Pinot Noir opens with charming floral notes taking center stage, think wild flowers and perhaps just a trace of violet. These floral notes intertwine beautifully with a vibrant red fruit arrangement. Think red berries and wild strawberries. On the palate, there's a decent balance between fruit essences, earthy notes, and herbaceous qualities. A characteristic pinot noir-mix of black cherries and fresh tobacco leaf create a layered and pleasantly complex experience that retains a healthy dose of accessibility.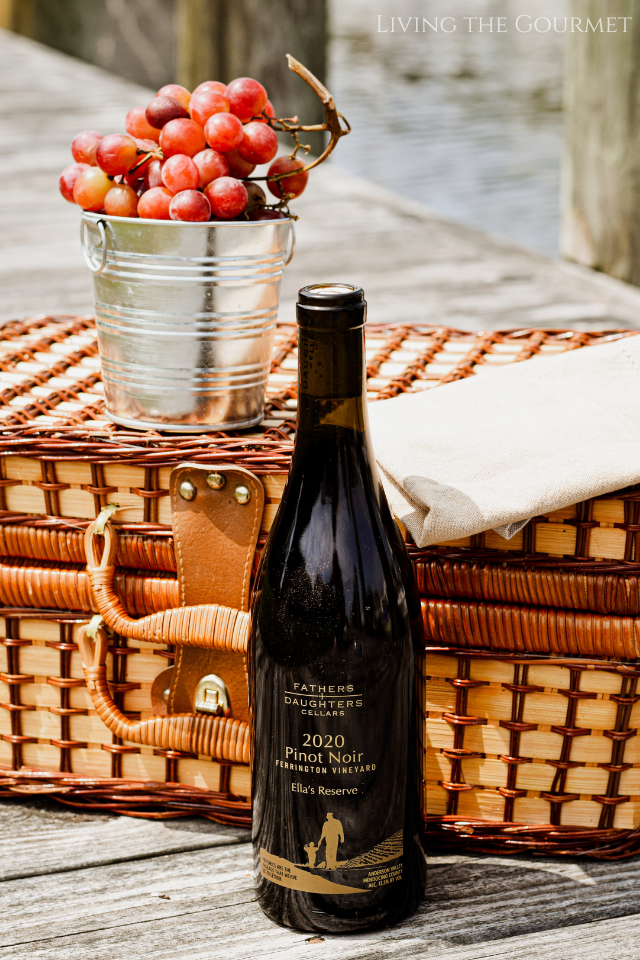 The Chardonnay: Upon initial encounter, the Chardonnay's bouquet is one of refined elegance, featuring notes of wild flower and lemon blossom, combining to create a fragrance reminiscent of a garden in full bloom. Hints of citrus and lemon zest make themselves known, perforating through the floral elements. On the palate, the first word to come to mind is 'finesse.' Carried on an impeccable texture, spirited tropical tones meld deliciously with crisp notes of apple, ripe peach, and just a hint of juicy ripe pear, coupled with a refreshing acidity.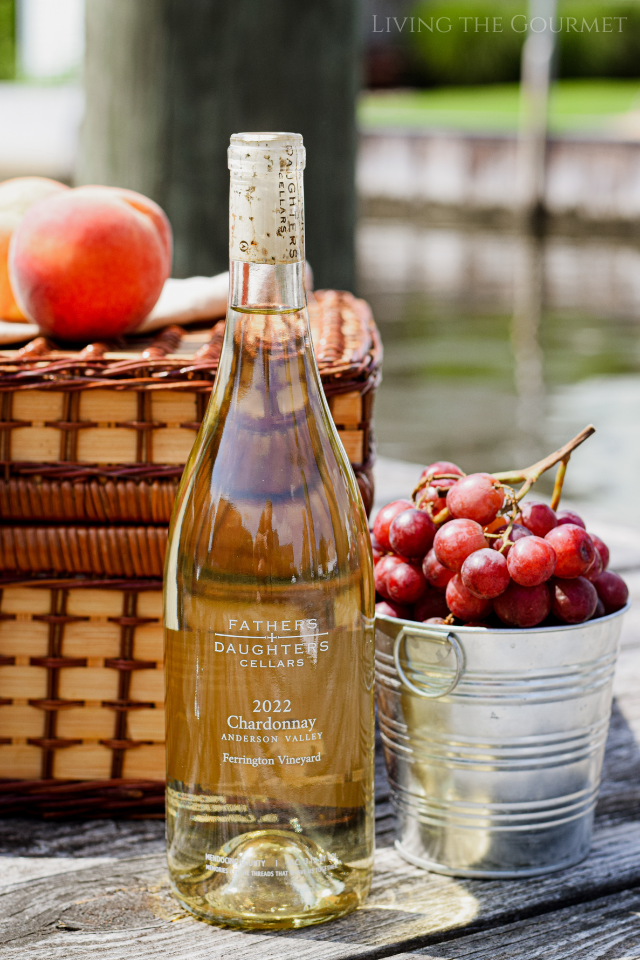 Rustic Bubbles. The wine greets with delicate floral notes, citrus, and lemon zest, evoking images of a of a sunlit orchard. On the palate, the wine is at first yeasty, with crisp stone fruits, mixed melon, and brief hints tropic fruit essence, all carried on a fine effervescence. These qualities combine to a create an intensely pleasant and refreshing experience.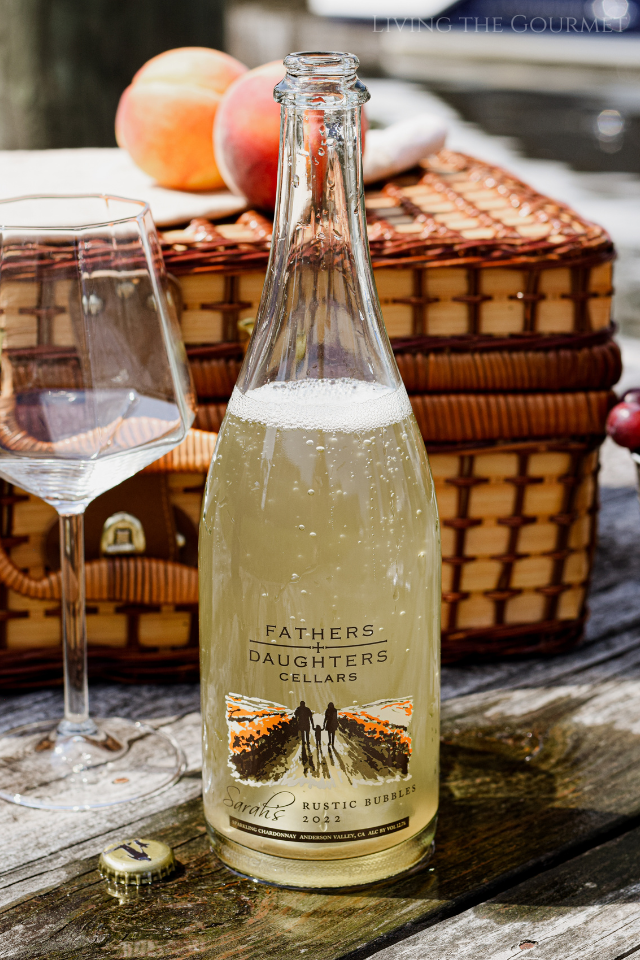 What to Eat – The Pairings
The 2020 Pinot Noir. Think rich, fatty, and well-seasoned. As an example, the wine would pair deliciously with seared duck breast with cherry compote. The berry notes of the wine would pair deliciously with the richness of the duck breast, while the cherry compote echoes the wine's red fruit characteristics. You might also consider brie cheese with raspberry coulis, or an herb-crusted rack of lamb. Grilled salmon with herb butter would also make a delicious accompaniment.
The Chardonnay. My first thoughts were of creamy risotto with spring vegetables, or a Spicy Thai Green Curry. The wine's acidity would cut through the richness of curry, while enhancing its aromatic profile. Butter-Poached Lobster Tail, or a Lemon Tart with a Toasted Pine Nut Crust, would also be delicious pairings for this particular wine.
The Rustic Bubbles. A fun and lively wine that demands a fun and lively pairing, think crispy fried chicken and an exotic fruit platter. The lively notes of stone fruit and mixed melon would complement the indulgent textures of fried chicken, allowing for interplay between the chicken's 'rustic comfort' and the wine's sparkling finesse. Meanwhile, pairing the wine's exotic tropical notes with a platter of tropical fruits like starfruit, dragon fruit, and passion fruit would showcase the wine's ability to harmonize with vibrant and diverse flavors.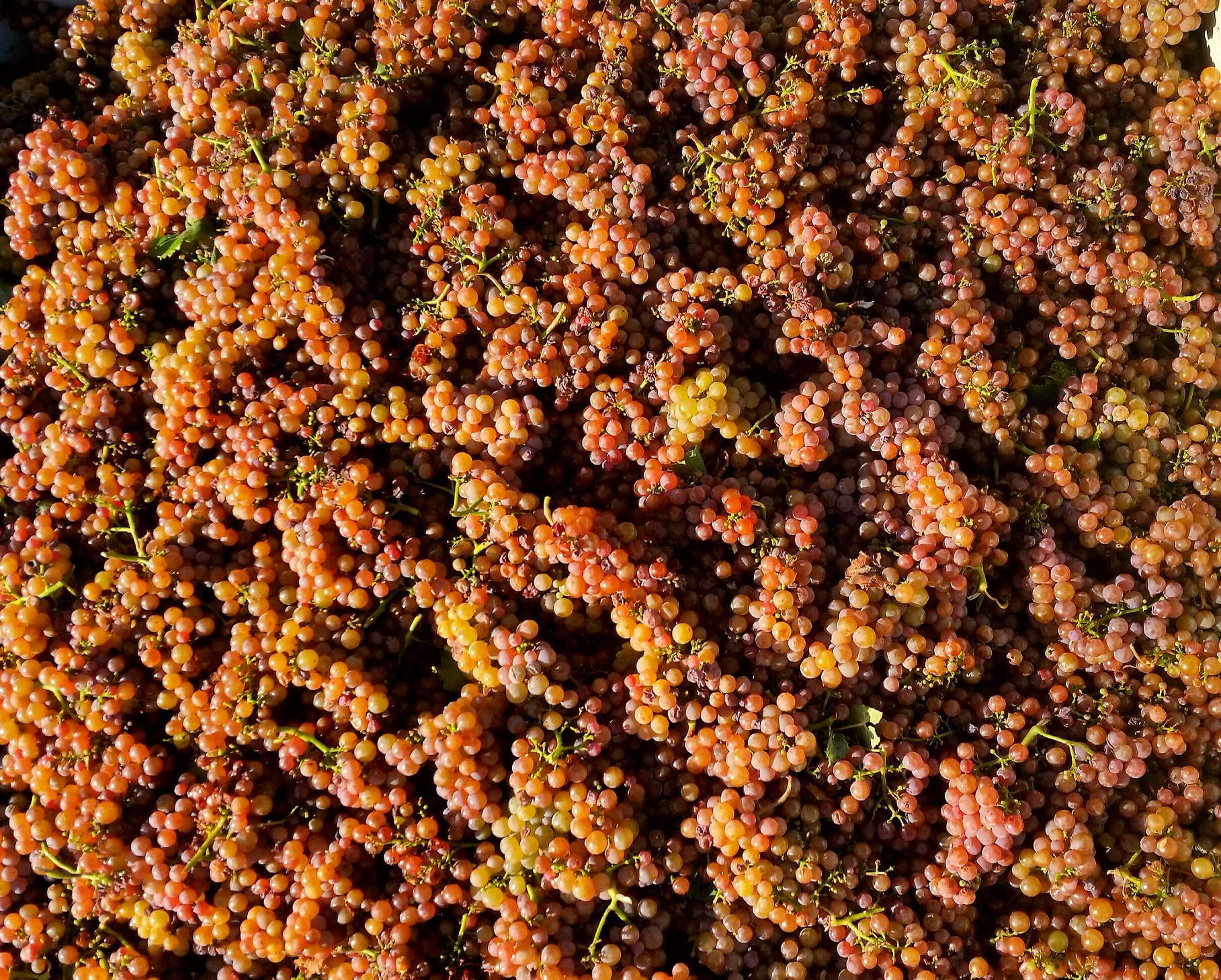 And that's our review of Fathers & Daughters Cellars. If you enjoyed this review, or tried any of the wines, let us know in the comments below.
As always, remember to like, share, and subscribe so that you never miss a post.
0