This post has been brought to you by Asti DOCG. All opinions expressed are my own. The following message is intended for those 21+. Please enjoy responsibly.
Today we're taking a dive into the captivating world of the Asti DOCG, a prestigious Italian wine region renowned for its exceptional sparkling wines. We'll be exploring the region's rich viticultural heritage, remarkable terroir, and of course some the delightful wines the area has to offer.
Our journey will begin with an overview of the Asti DOCG, where we'll delve into the region's storied history and winemaking practices. Discover the secrets behind the distinctive character and exceptional quality of Asti wines, as we uncover the unique combination of terroir, climate, and traditional winemaking techniques that contribute to their allure.
After that, we have the pleasure of reviewing two wines hailing from this esteemed appellation. Prepare your palates for an exquisite tasting experience as we uncork the bottles and savor the aromas, flavors, and effervescence that define Asti DOCG wines. Our detailed reviews will take you on a journey through each wine's individual personality, exploring their nuances, balance, and remarkable expressions.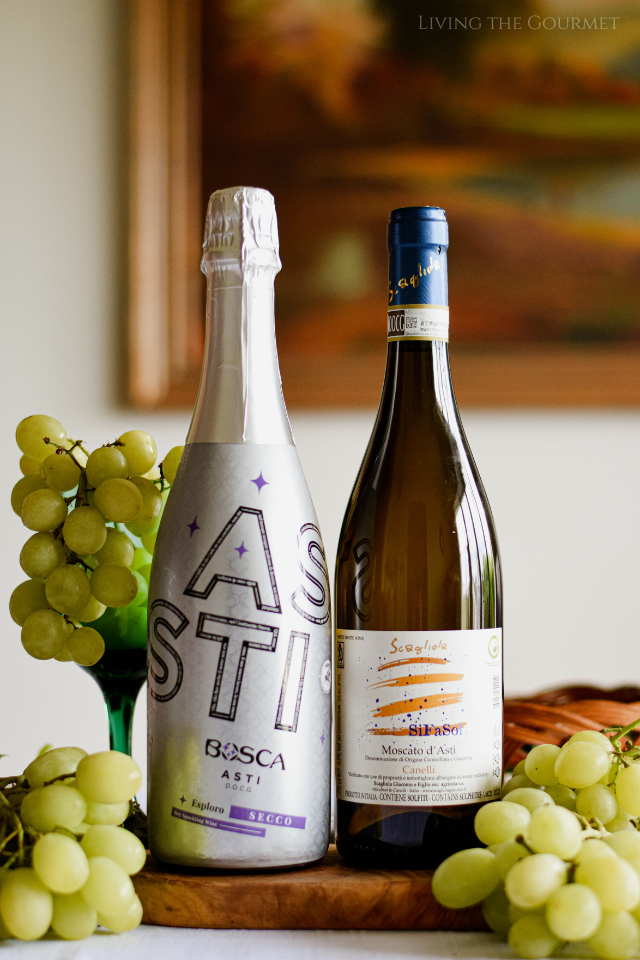 And what's a wine review without a selection of pairing suggestions? We will guide you through the art of pairing these delightful wines, offering insights into the perfect food combinations to enhance their flavors and create moments of pure gastronomic joy. From light and refreshing bites to decadent desserts, we'll help you unlock the full potential of these enchanting wines.
Also of note, the Asti DOCG Consorzio is partnering with 50 Top Pizza, a prestigious guide that ranks the best pizzerias not only in Italy, but all around the world. On June 27th, 50 Top Pizza's New York Event marks the third stop of 50 Top Pizza's international tour, following Barcelona and Tokyo. Asti DOCG will follow 50 Top Pizza from New York to Rome in July, before the event's final stop in Naples this September, where the best pizza in the world will be announced.
In addition to the award for Best Pizza, Asti DOCG will announce their Best Wine List 2023, a prize given to the pizzeria that features the most well-rounded and best thought-out wine list. Also considered in this award is which pizzeria best pairs their pizza to the wine on the list. Now, let's start sipping!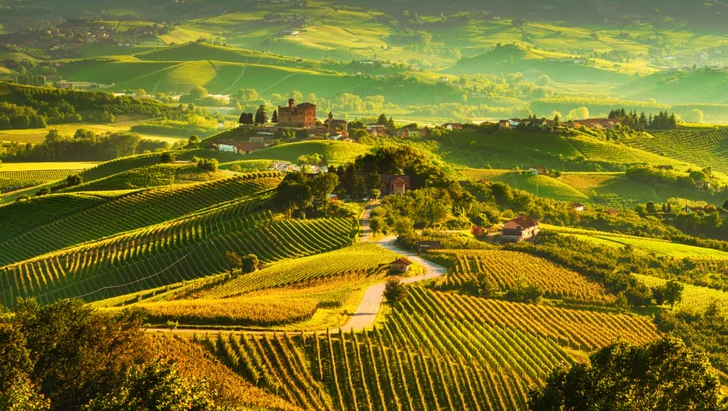 The Where – Piedmont, Italy
In the heart of Piedmont, rolling hills, fertile vineyards, and a rich winemaking tradition converge to create the illustrious Asti DOCG wine region. Terroir, the essence of a wine's identity, plays a pivotal role in shaping the flavors and character of Asti wines. The region's unique geography is blessed with a combination of factors that contribute to the creation of truly exceptional wines. The landscape features a mix of hillside vineyards and gentle slopes, allowing for optimal sun exposure and the drainage necessary for grape development. The cool alpine climate, with its significant diurnal temperature variation, bestows freshness and acidity upon the wines, ensuring their vibrant and lively nature.
At the heart of the Asti DOCG lies the primary grape varietal that defines the region's sparkling wines: Moscato Bianco, also known as Moscato d'Asti. This aromatic grape variety showcases a bouquet of floral, fruity, and musky aromas. The local winemakers have mastered the art of coaxing the grape's true essence, preserving its delicate flavors and captivating aromatics through meticulous winemaking techniques.
One such technique is the Charmat method. After a gentle pressing, the grape juice undergoes a temperature-controlled fermentation process in stainless steel tanks, allowing the wine to retain its youthful exuberance and showcase its vibrant fruitiness. Unlike traditional method sparkling wines, which undergo secondary fermentation in the bottle, Asti wines capture their effervescence through a natural re-fermentation in pressurized tanks, resulting in a refreshing and delicate sparkle.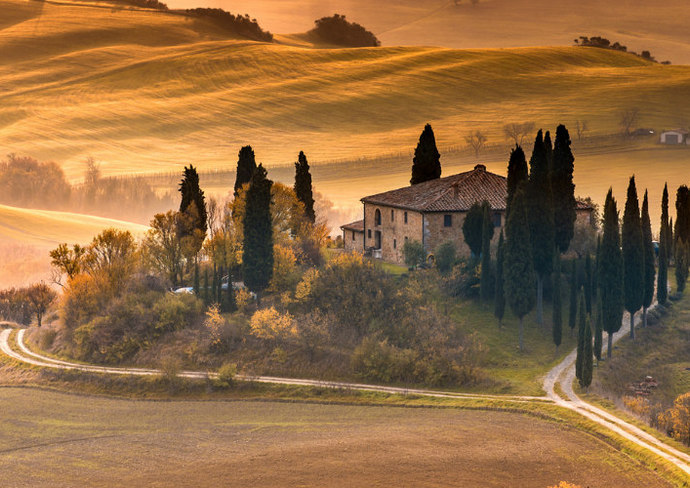 The result is that Asti wines dazzle the palate with their delightful sweetness, balanced by a crisp acidity that leaves a refreshing finish. Effervescent and vivacious, they dance on the taste buds, offering a symphony of flavors ranging from ripe peach and apricot to luscious honey and delicate floral notes.
Notable wineries dot the landscape of the Asti DOCG, each with their own interpretation of the region. From historic estates to innovative producers, there is a wealth of options to explore and savor. Such wineries include Fontanafredda, Gancia, and Michele Chiarlo, whose commitment to excellence has garnered acclaim not only for themselves, but for the region as a whole.
Whether it's an intimate celebration, a festive gathering, or simply a moment of indulgence, Asti wines offer the perfect accompaniment. Their natural sweetness and effervescence make them a delightful pairing with a range of cuisines and desserts. Consider pairing them with fresh fruit, soft cheeses, or delicate pastries to elevate the experience and create moments of pure delight.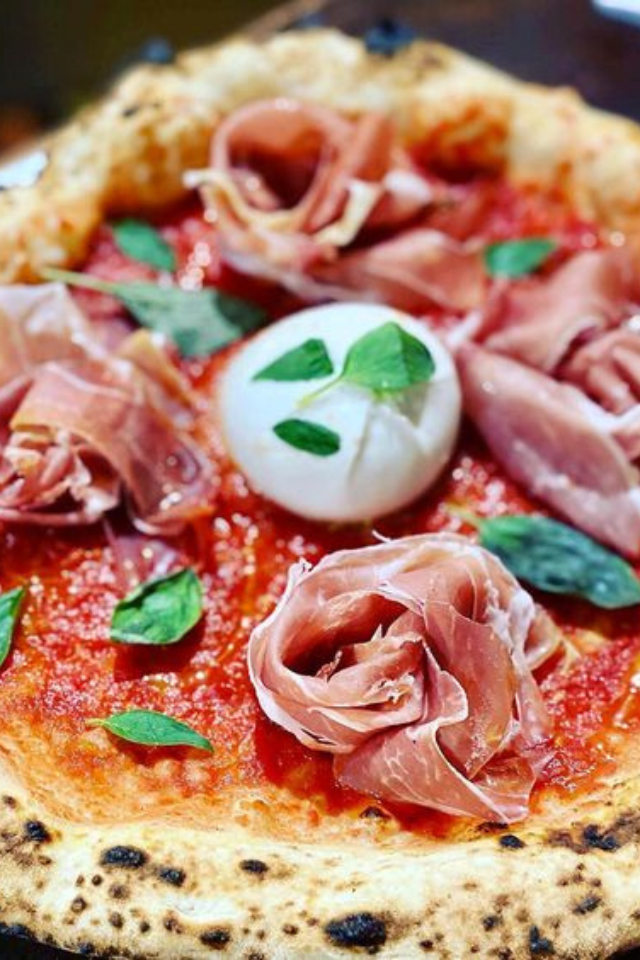 The Bottles – A showcase
Up first, we'll be taking a look at the Bosca Asti DOCG Secco Esploro.
Next. we'll be sampling the Moscato d'ASti Canelli Sifasol.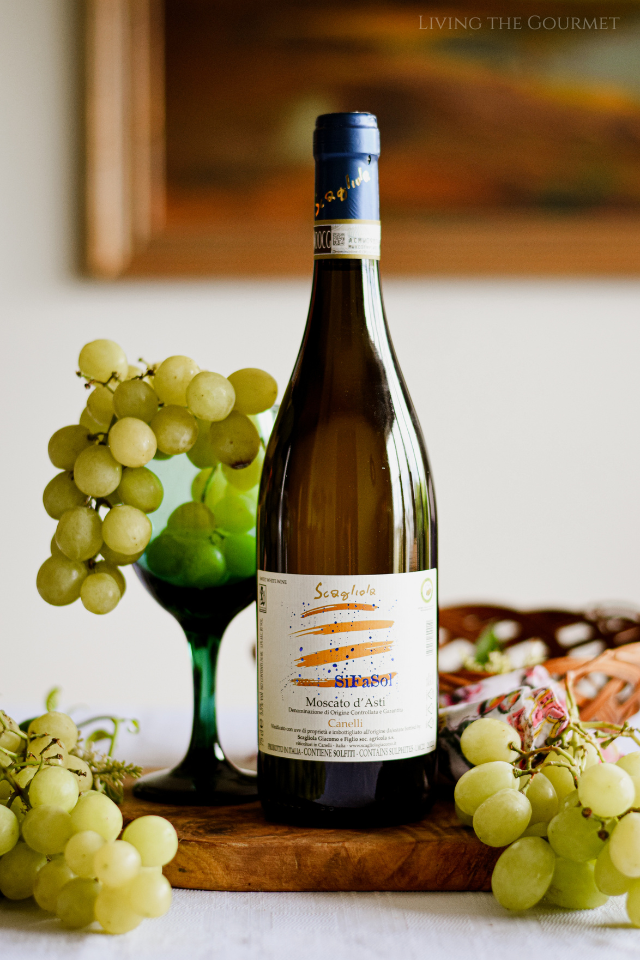 Aromatics and Tasting – The Review
Upon pouring, the Moscato d'Asti Canelli Sifasol enchants with its pale straw color and delicate effervescence. The aromas that emerge from the glass feature vibrant notes of fresh flowers, ripe peaches, apricots, and a hint of citrus. On the palate, the wine strikes a balance between luscious sweetness and crisp acidity. Flavors of juicy stone fruits, tropical hints, and a touch of honey dance on the tongue in delightful harmony.
While Moscato d'Asti is typically enjoyed in its youthful state to fully appreciate its vibrant and aromatic qualities, the Canelli Sifasol does possess some aging potential. Over time, the wine's flavors may evolve, offering deeper complexities and a more integrated profile. However, it is important to note that the wine's charm lies in its youthful exuberance and immediate gratification.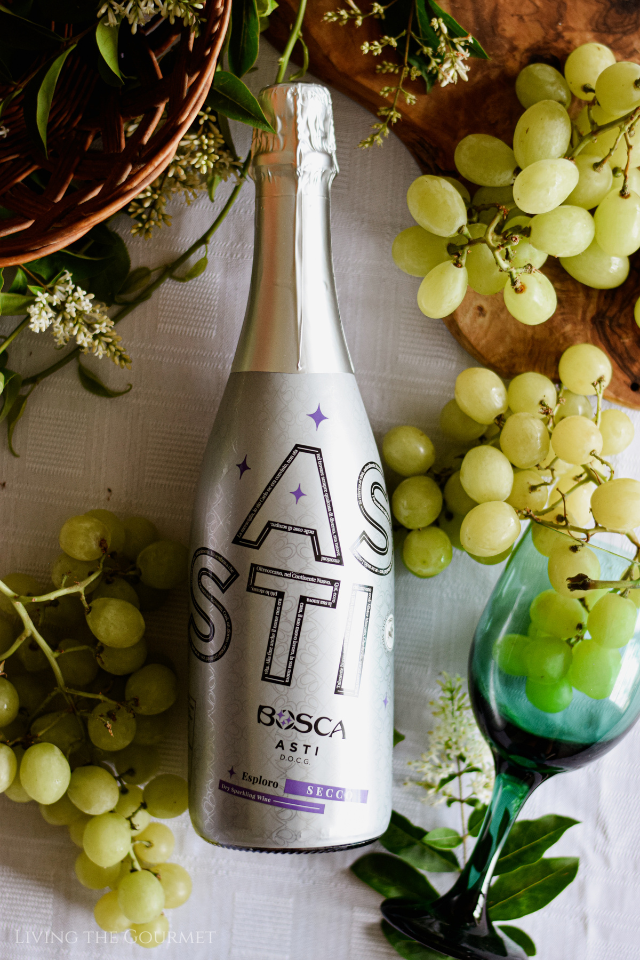 In the glass, the Asti D.O.C.G. Secco Esploro displays a radiant straw-yellow color, capturing the eye with its brilliance. On the nose, it delights with an aromatic bouquet of fresh flowers, citrus blossoms, and delicate hints of ripe fruit.
Upon tasting, the wine reveals a harmonious balance between its crisp acidity and subtle sweetness. Juicy peaches, ripe pears, and zesty lemon greet the palate, creating a refreshing and inviting flavor profile. The fine bubbles add a delightful texture, enhancing the wine's overall elegance.
Asti D.O.C.G. Secco Esploro is a wine that appeals to both novices and connoisseurs. Its accessible and engaging qualities invite beginners to explore Asti wines, while its intricate flavors and craftsmanship are will captivate experienced wine enthusiasts.
What to Eat – The Pairings
The Moscato d'Asti Canelli Sifasol is a versatile companion. Its natural sweetness makes it an excellent match for fruit-based desserts, such as peach cobbler or tropical fruit salads. It also pairs beautifully with creamy cheeses, providing a delightful contrast of flavors. For a more adventurous pairing, consider spicy Asian cuisine, where the wine's acidity helps to balance the heat and amplify the flavors.
The Asti D.O.C.G. Secco Esploro pairs wonderfully with a range of dishes, thanks to its dry nature. It complements seafood such as grilled prawns or seafood risotto with finesse. It also harmonizes beautifully with light salads and vegetable-based appetizers. As an aperitif, however, it truly shines.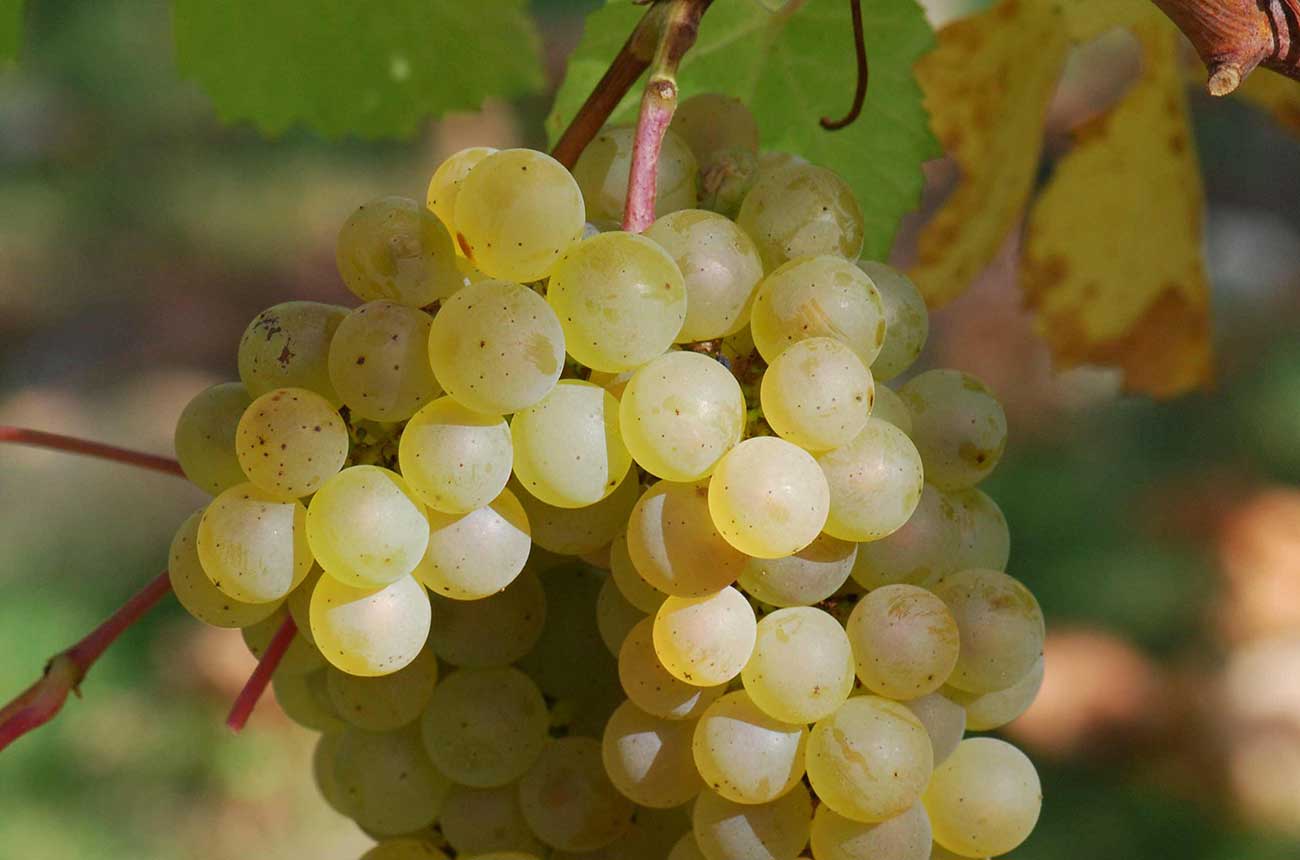 And that's our review of these two delightful Asti DOCG wines. If you tried either of these wines, or any of the pairings, let us know your thoughts in the comments below. We always love hearing from you.
If you enjoyed today's content and want to see me, be sure to like, share, and subscribe so that you never miss a post. Cheers!
0