This post has been brought to you by Destination Lugana. All opinions expressed are my own. The following message is intended for those 21+. Please enjoy responsibly.
Welcome back for another excursion into the enchanting world of Italian wine. Today, we'll be focusing on the Lugana DOC wine region, which is renowned for producing exceptional wines that perfectly encapsulate the area's unique terroir, picturesque landscapes, and rich viticultural heritage.
Today, we'll be reviewing three exquisite wines from the Lugana DOC, each offering its own distinctive character and take on the region. Our reviews will attempt to unravel and demystify the intricacies of each wine, while exploring their aromatics and flavors, while offering a medley of serving suggestions.
Of course, no wine review is complete without delving into some delicious food pairings. Our pairing suggestions will range from delightful seafood pairings to vegetarian delights and tantalizing cheese selections, as we explore how best to complement the unique qualities of each wine.
So, whether you're a seasoned wine aficionado or just beginning your journey into the world of wine, we invite you to join us in uncovering the captivating allure of Lugana DOC wines. Now, without further introduction, let's get tasting.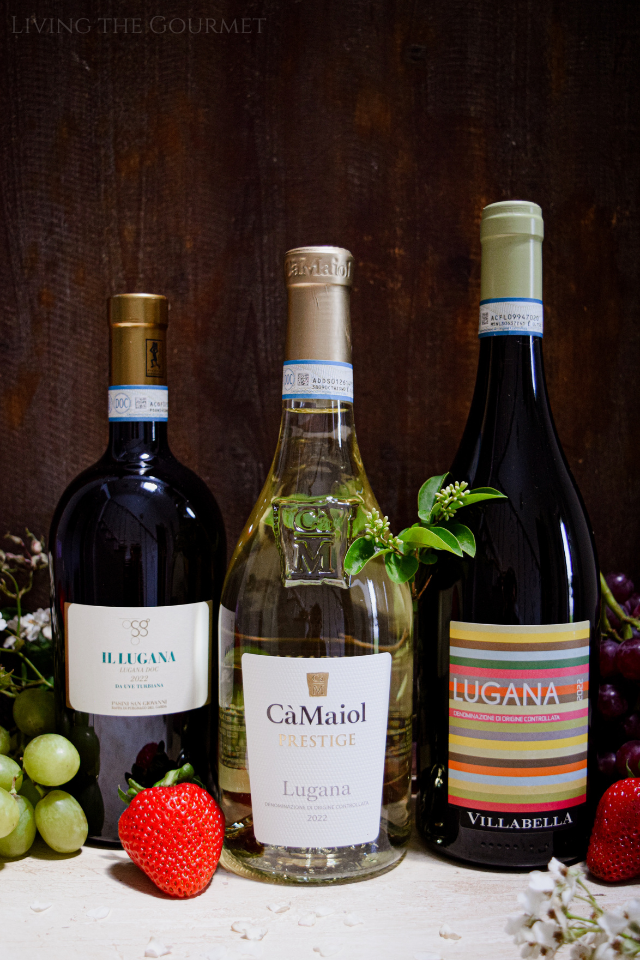 The Where – Lugana, Italy
Nestled along the picturesque southern shores of Lake Garda, the Lugana DOC wine region beckons wine enthusiasts with its captivating landscapes and exceptional white wines. This hidden gem in Lombardy, Italy, has been quietly crafting wines that embody the essence of its unique terroir and local winemaking traditions.
Lugana DOC boasts a terroir that is nothing short of exceptional. The region's microclimate, shaped by the proximity of Lake Garda, plays a crucial role in creating the perfect conditions for grape cultivation. The lake acts as a natural regulator, moderating temperatures and providing cooling breezes, which lend freshness and vibrancy to the wines. The terroir also features clay-based soils with mineral-rich deposits, imparting distinctive characteristics to the grapes and resulting in wines of great finesse.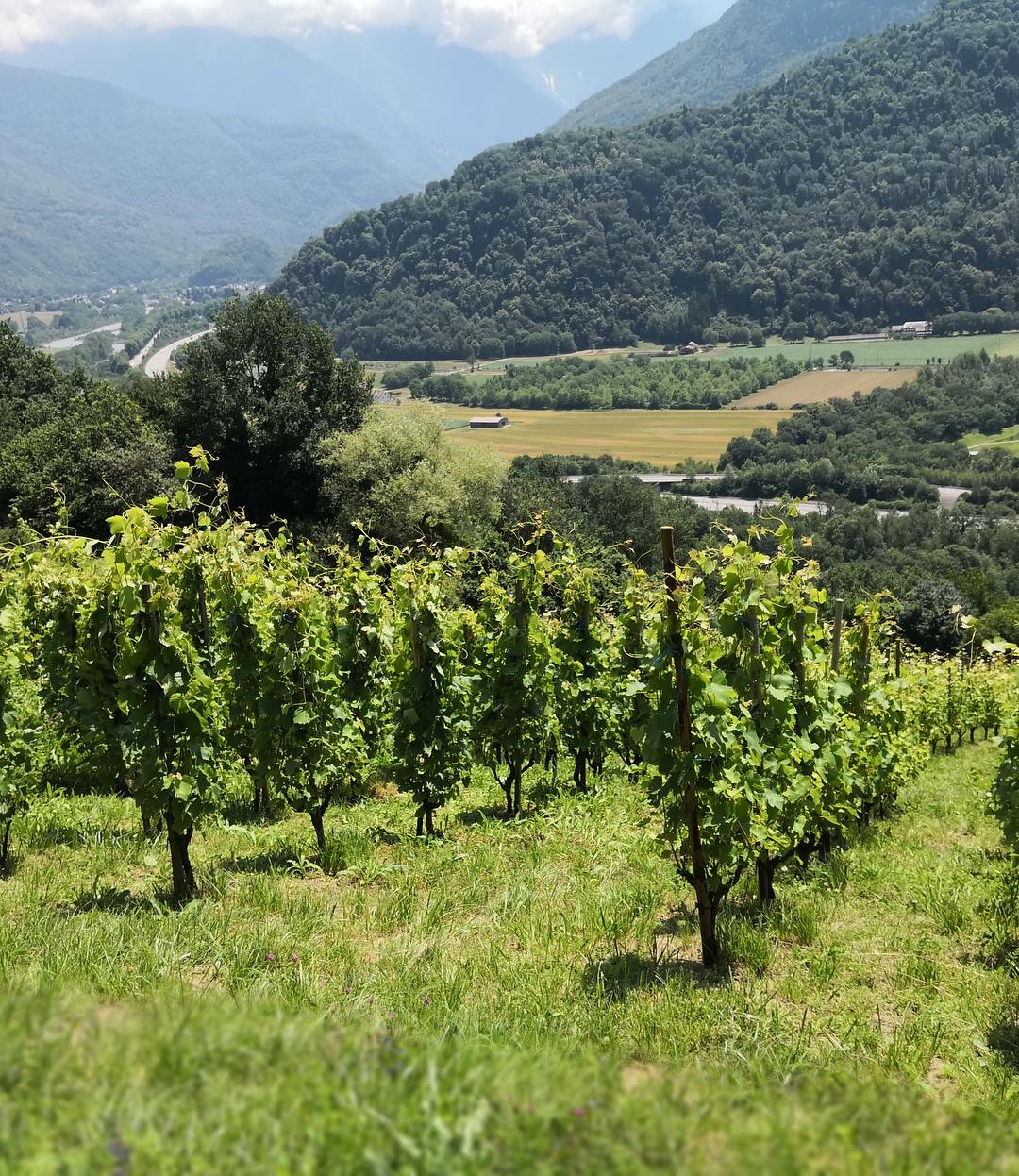 At the heart of Lugana DOC wines lies the Turbiana grape, locally known as Trebbiano di Lugana. This indigenous grape variety flourishes in the region's unique terroir, capturing the essence of the land in every sip. Renowned for its thick skin and ability to retain acidity, Turbiana showcases a symphony of flavors, from zesty citrus notes of lemon and grapefruit to delicate floral nuances and hints of white peach. Its vibrant character is beautifully expressed in Lugana wines, captivating the senses with each glass.
Taken together, Lugana DOC wines present a kaleidoscope of flavors. In their youth, these wines exhibit a refreshing zestiness and bright citrus notes. As they mature, layers of complexity emerge, revealing nuances of ripe stone fruits, honeyed accents, and a distinct minerality. The interplay of acidity and texture creates a harmonious balance, making Lugana wines a versatile companion for a wide array of culinary delights.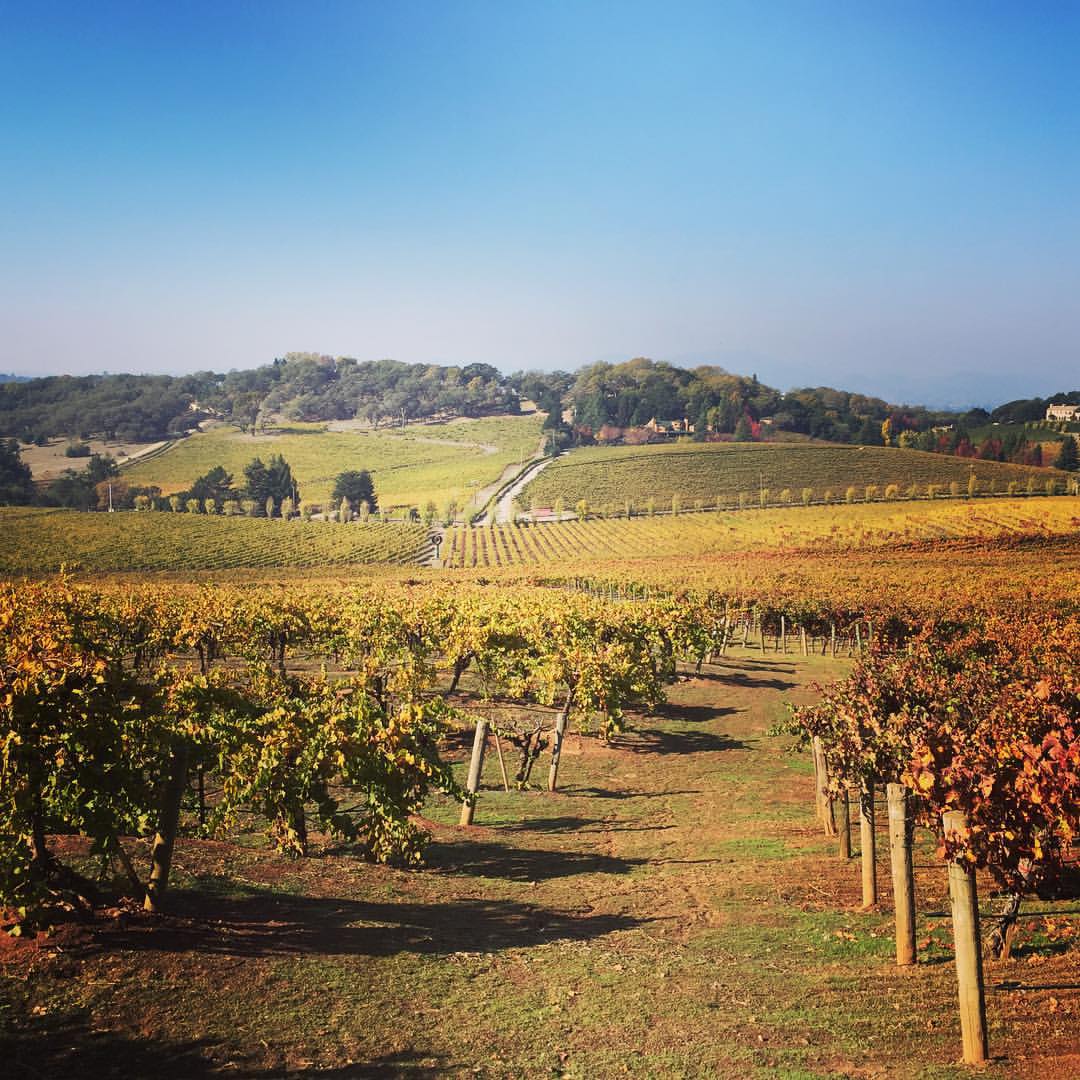 Within the Lugana DOC, several notable wineries craft superb wines that embody the region's spirit. Wineries such as Cà dei Frati, Zenato, and Ottella have made significant contributions to the region's reputation, producing wines that are widely celebrated for their quality and character. From Cà dei Frati's vibrant and elegant "Brolettino" to Zenato's rich and complex "Sergio Zenato Riserva," each winery offers a unique expression of Lugana's terroir and winemaking expertise.
The Lugana DOC wine region stands as a testament to the beauty and artistry of Italian white wines. From its captivating terroir and indigenous Turbiana grape varietal to the meticulous winemaking techniques, Lugana wines exude a sense of place that captivates wine lovers. Whether sipped in their youth or aged to perfection, these wines enchant with their vibrant acidity, nuanced flavors, and remarkable food-pairing versatility. A journey into Lugana DOC is an exploration of the extraordinary, and with each sip, you will discover the soul of a region that is truly a hidden gem in the world of wine.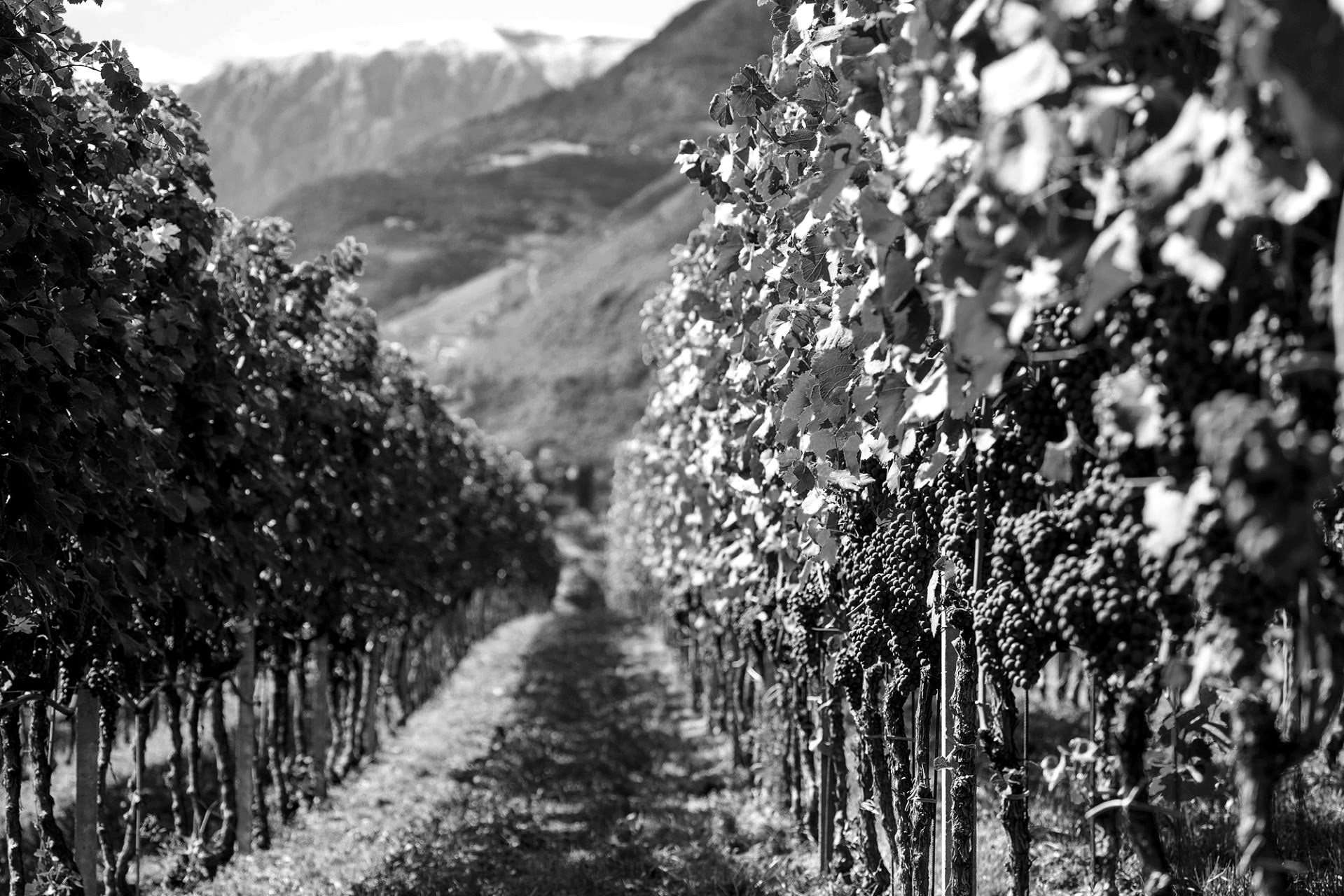 The Bottles – A Showcase
Up first, we'll be taking a look at the Il Lugana 2022 Da Uve Turibiana from Pasini San Giovanni.
After that, we'll be sampling a Lugana 2022 from Villa Bella.
Finally, we'll be reviewing the Ca Maiol's "Prestige," Lugana 2022.
The Reviews – Tasting and Aromatics
Il Lugana: In the glass, the Il Lugana introduces itself with a captivating straw-yellow hue with glistening green reflections, crafting a fresh and vibrant appeal. On the nose, the wine presents delicate floral notes, accompanied by enticing aromas of white fruits. A subtle citrus zest emerges deeper into the glass, intertwined with a delightful hint of minerality, evoking the unique influence of the Lugana microclimate.
Upon the first sip, the Il Lugana delights with a refreshing and harmonious palate, displaying an impeccable balance of flavors. The white fruits from the nose reappear, accompanied by a lively citrus backbone that adds a delightful zestiness to the experience. The wine's texture is velvety, coating the palate, leading to a lingering finish.
I recommend serving this wine chilled to fully appreciate its charms.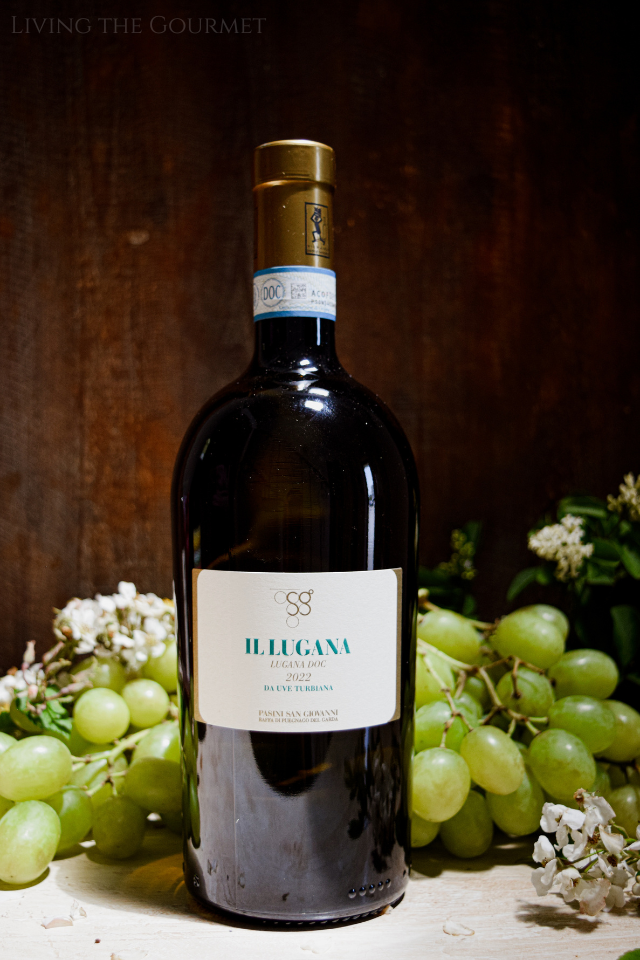 Villa Bella Lugana 2022: As you pour a glass of the Villa Bella Lugana, its golden straw color catches the light, hinting at the rich flavors that lie within. The nose is greeted by an aromatic bouquet of ripe tropical fruits, including notes of juicy pineapple and rich mango, intertwined with delicate floral undertones.
On the palate, however, is where this wine really comes into its own. The wine showcases a near perfect balance between vibrant acidity and rich fruit flavors, creating an instantly delicious flavor profile. Layers of succulent pear, tangy citrus, and a hint of apricot dance on the tongue, enveloped in a subtle minerality that reflects the region's distinctive terroir. The wine's medium body and velvety texture further enhance the drinking experience, leaving a lingering and satisfying finish.
Villa Bella's Lugana 2022 exhibits both immediate enjoyment and potential for further development. With its youthful vibrancy, the wine can be savored now, and enjoyed fully. However, those with patience will be rewarded as the wine ages, witnessing the flavors evolve and intertwine, enhancing the wine's depth and complexity.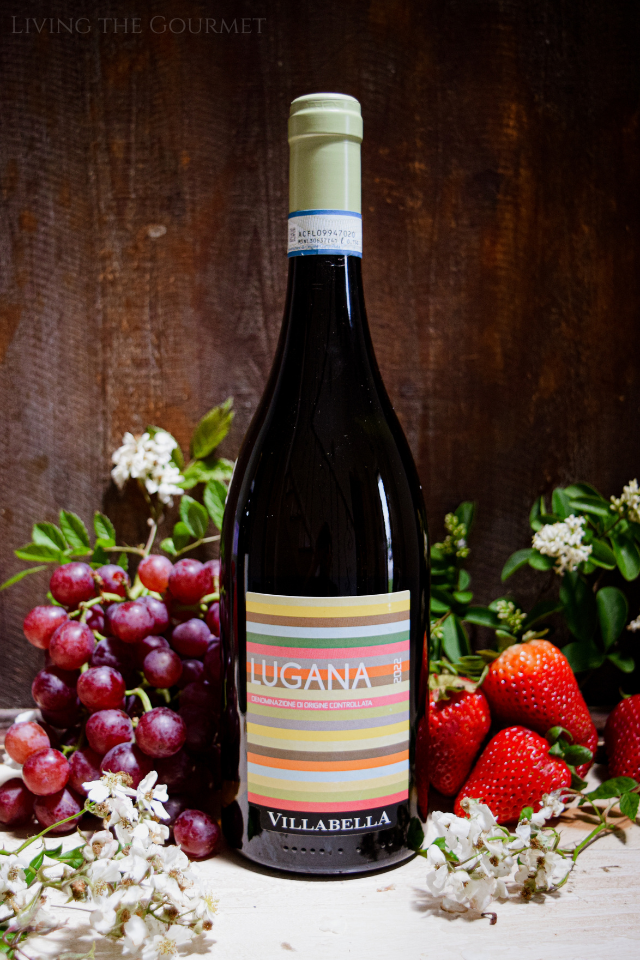 The Cai Maiol Prestige: On pouring, the Prestige Lugana 2022's pale straw-yellow color catches the light, reflecting the wine's youthful energy. On the nose, a bouquet of white flowers and citrus zest takes center stage, followed by subtle hints of ripe stone fruits. These delicate aromas create a delightful introduction.
With the first sip, the wine entices the palate, and reveals a blissfully harmonious balance. The vibrant acidity, a hallmark of quality Lugana wines, refreshes the senses and provides a lively backbone. The flavors unfold gracefully, showcasing notes of juicy pear, crisp green apple, and a touch of tropical fruit, which add depth and complexity to the wine's profile. The mouthfeel is velvety-smooth, reflecting the meticulous vinification and aging process that have gone into creating this wine.
The Ca Maiol Prestige Lugana 2022 is not only a wine of immediate pleasure but also possesses aging potential. With time, the wine is likely to develop further complexity.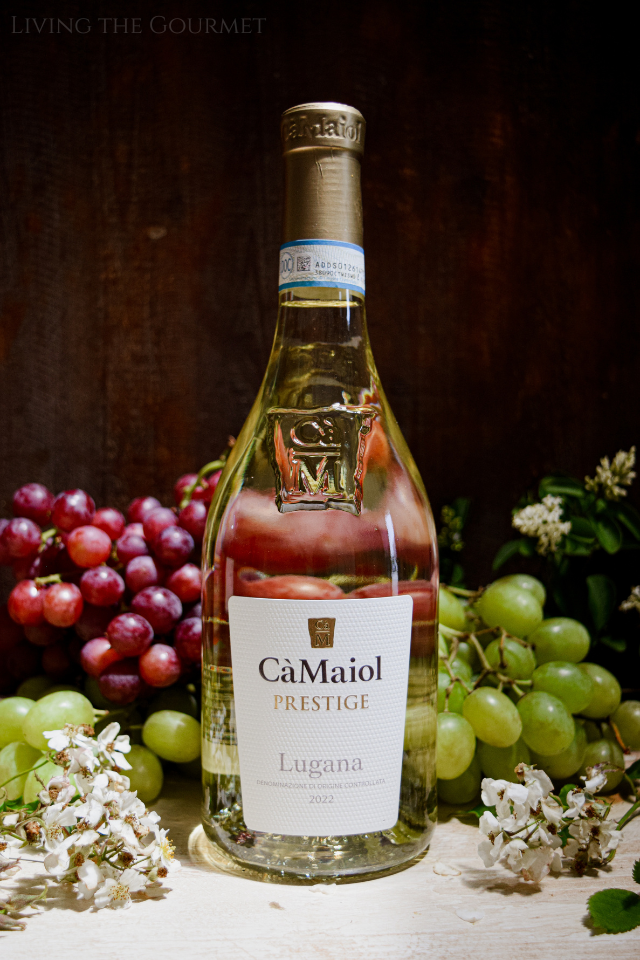 What to Eat – The Pairings
Il Lugana: A versatile and vibrant wine that pairs beautifully with a variety of dishes, allowing you to really get creative. Its crisp acidity and fresh fruit flavors make it an excellent match for seafood, particularly grilled or roasted fish, shrimp scampi, or seared scallops. The wine's zesty citrus notes and hint of minerality also complement light pasta dishes, such as linguine with lemon and herbs or creamy lemon risotto. For those who prefer vegetarian options, Il Lugana 2022 pairs wonderfully with dishes like grilled asparagus, fresh salads with citrus vinaigrette, or herbed goat cheese. Additionally, its refreshing character makes it a delightful choice for sipping on its own as an aperitif or enjoying with friends on a warm summer afternoon.
The Villa Bella: This wine is an excellent companion for a wide range of dishes. When it comes to seafood, this wine beautifully pairs with fresh oysters, grilled fish, or seafood pasta. For those who might prefer vegetarian options, the Villa Bella Lugana 2022 is a delightful match for dishes like vegetable stir-fry or creamy risotto. Its refreshing character and citrusy undertones also make it a great choice to accompany light salads, goat cheese appetizers, or bruschetta topped with fresh tomatoes and basil. Whether you're hosting a casual gathering or a more formal dinner, the Villa Bella Lugana 2022 adds a touch of elegance to any occasion and effortlessly complements a variety of culinary delights.
The Cai Maiol Prestige: This is a wine that offers a harmonious blend of elegance and richness, making it a versatile choice for food pairings. Its vibrant acidity and balanced structure make it an excellent match for grilled shrimp, lemon-butter salmon, or seafood risotto. Its crispness and citrusy notes also make it a delightful accompaniment to light and fresh salads, especially those featuring tangy dressings or citrus fruits. The Ca Maiol Prestige's depth of flavor and subtle floral hints also make it a great choice to pair with white meats like roasted chicken or veal. If you're looking for a vegetarian option, try serving this wine alongside dishes such as grilled vegetables, creamy risotto, or goat cheese salads. The Ca Maiol Prestige's versatility allows for endless culinary possibilities, making it a go-to choice for both casual and more refined dining experiences.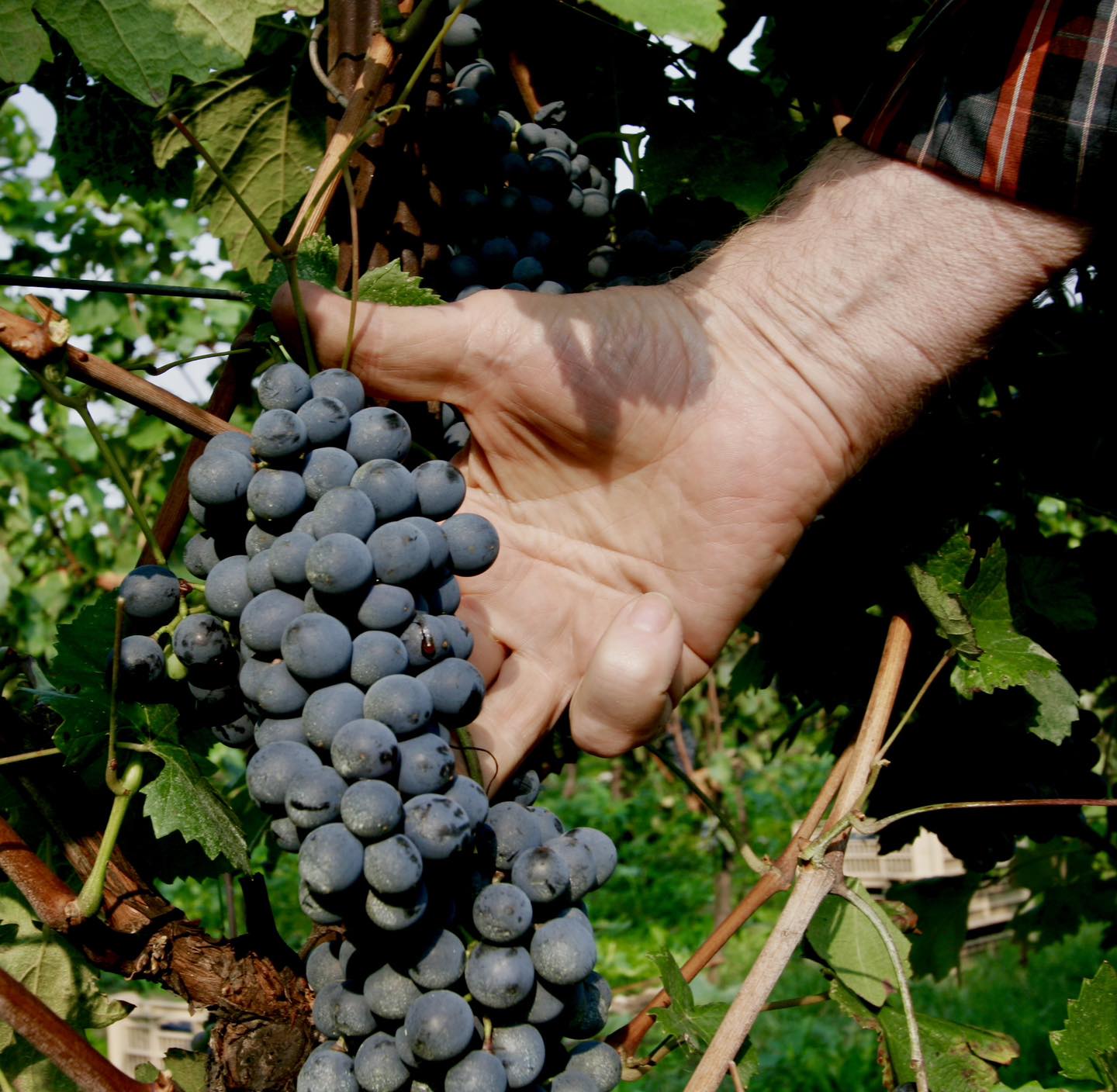 And that's our review of these three Lugana DOC wines. If you tried any of these wines, or any of the pairings, let us know your thoughts in the comments below. We always love hearing from you. Cheers!
0