Today we're preparing sweet and spicy oven baked chicken. To achieve the sweet and spicy flavor, we'll be marinating the chicken in a mix of honey, mint, and Korean red chili flakes, and then pairing it with an equally sweet and spicy dipping sauce. The end result is deliciously moist and flavorful chicken, that's easy to pair and super simple to make.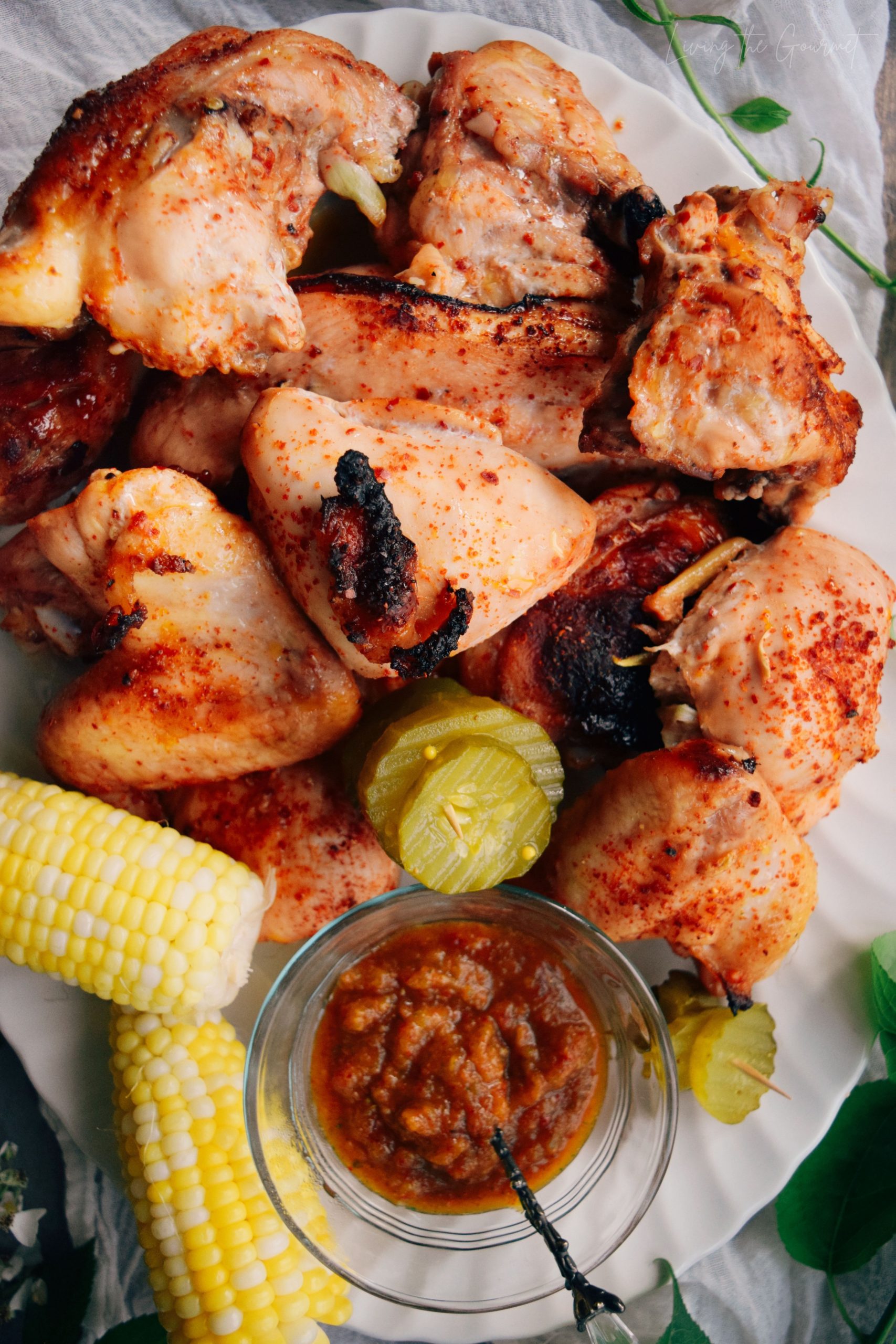 Why You'll Love Today's Chicken
1) Super Simple. The hardest part of today's recipe is cutting up the chicken, and even that can expediated by buying precut pieces or cutlets. From there it's simply a matter of mixing the marinade, and then baking the chicken in the oven. Couldn't be simpler.
2) The Dipping Sauce. The dipping sauce is super versatile, and would serve well on pork chops, stir fried beef, or even simply over rice.
3) Pairs Excellently. Fried rice, tempura veggies, or chopped into noodles like stir fry, today's chicken is super easy to pair.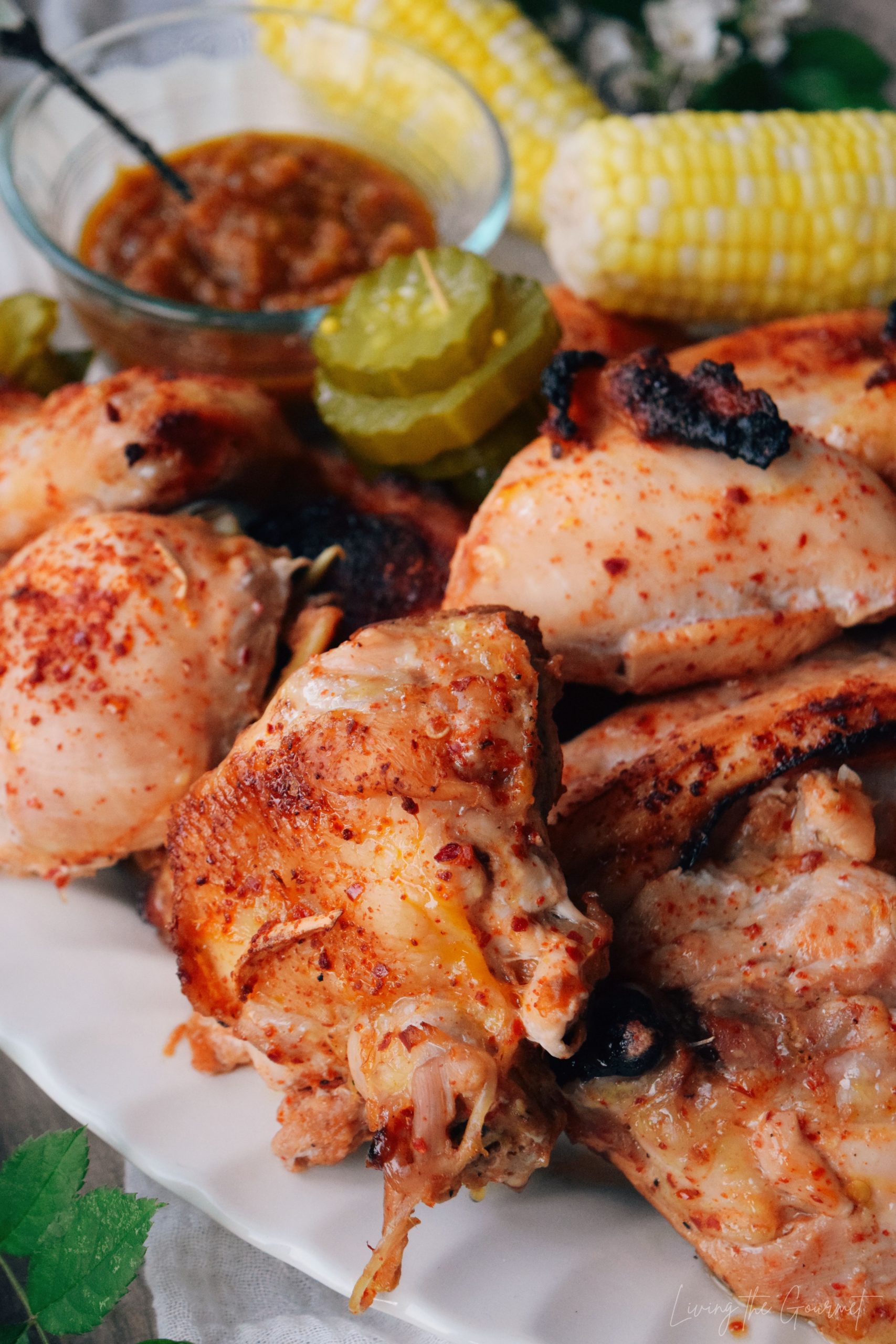 Ingredient Notes, Tips, and Substitution
1) Fresh Mint. You'd be hard pressed to read a culinary article about mint that doesn't refer to it using some variation of 'the friendliest and most forgiving herb,' and this article is no exception. The truth is, mint has that reputation for a reason. Mint is easy to grow (seriously, my mint has survived more Long Island droughts and flooding than I can count, and still comes back like clockwork), and it's even easier to incorporate into your cooking, while still leaving plenty of room for 'getting fancy.' From complex reductions for use on roasted lamb, to simply stirring a few chopped leaves into yogurt or ice cream, mint is a joy for home cooks and expert chefs alike. With that said, we don't want to go 'too heavy' on the mint in today's recipe, otherwise it will be the only thing you taste. In that regard, dried mint is 'friendly and forgiving,' but only in small quantities.
Substitution: Dried mint. Dried mint has a lot of the same qualities that its fresh counterpart has – albeit with the usual 'earthy' or 'dark herbal' notes that pervade almost all dry herbs. Fresh marjoram is also a nice substitute for fresh mint, and would 'probably' work with today's chicken.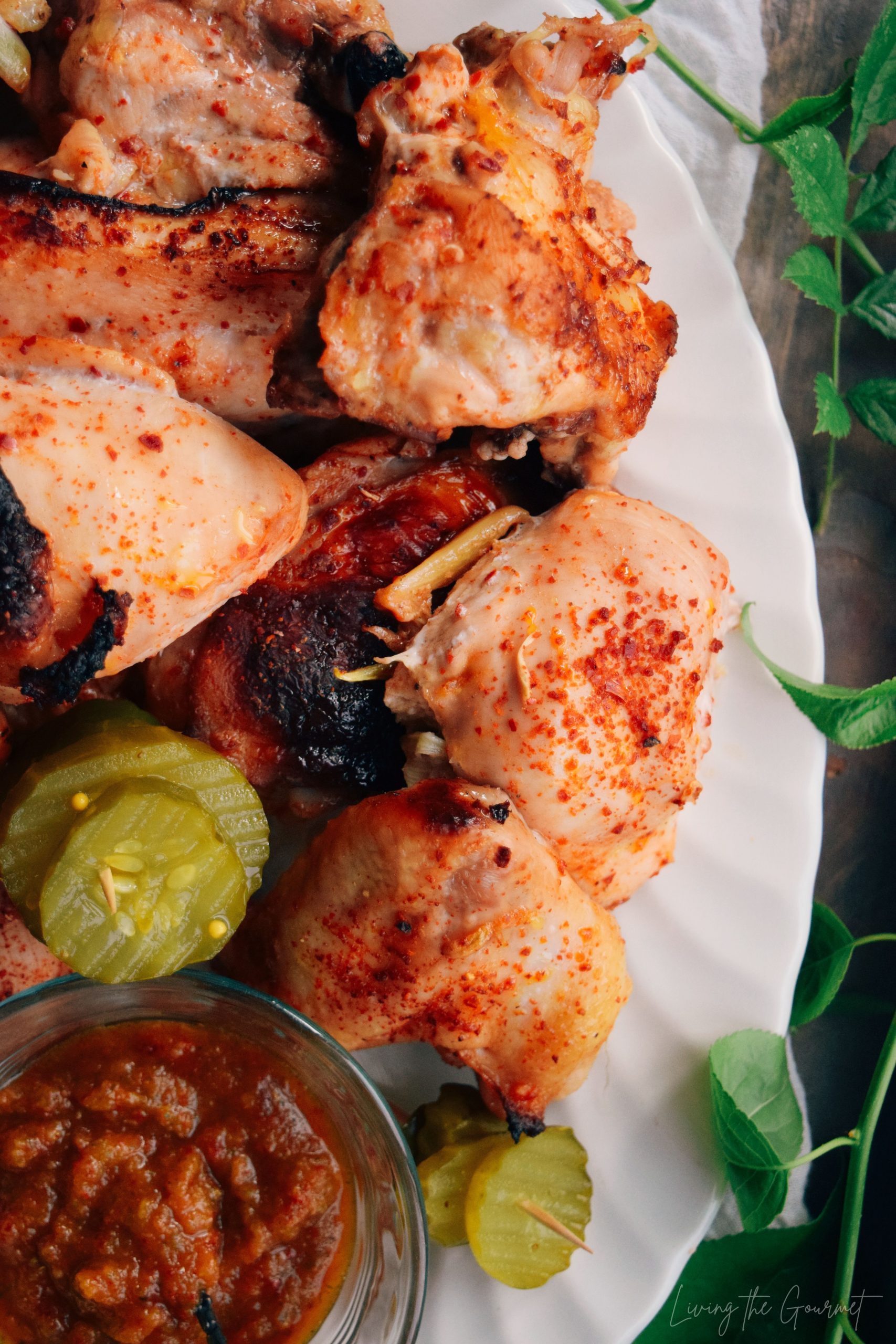 2) Chili Paste – One of my pantry's 'must have' ingredients. First off, 'most' chili pastes are more of a 'watery sauce' than a paste, and yes, this is intentional. That said, this ingredient is so versatile I truly don't know how a kitchen functions without it. Chili paste works wonders as a base for everything from marinades to homemade hot sauces, or for adding some spice to red sauces or salsas, or even serving as a condiment on its own for meat, eggs, and fish, where it brings pungency, spice, and bright 'chili flavor.' That said, I don't personally use a fancy or 'hard to find' chili paste – and honestly, you shouldn't either. On the contrary, I use an Indonesian Sambal chili paste that sells for a couple of dollars per jar. It's a super basic mix of chilis, salt, and vinegar. It's hot, not overly thick, and allows the pungency and spice of the chilis to really shine through.
Should you make your own? At the risk of upsetting my gourmet-minded audience, I'm going to have to say 'No, you should not.' I know there are a lot of recipes online for how to make chili paste, and honestly it's just not worth the trouble. Yes, making your own is (relatively) easy and (very) inexpensive, but at the end of the day, store bought chili paste 'does' taste just as good as similarly structured at home recipes – and is already very inexpensive on its own. Sure, if you want to 'fancy up' a particular chili paste recipe, go for it, but for super-basic chili pastes for use in things like today's recipe, store bought works just fine.
Substitution: For today's recipe, about equal amount of Gochujang or 'plain' Sriracha works 'almost' as well. Note that 'both' of these bring a lot of extra flavors, (due to being a lot more than just chilis, salt, and vinegar), and surprisingly Sriracha is quite a bit 'cooler' than chili paste. Regular chili paste brings a good bit more kick, and good bit more 'pure' chili flavor. Thus, while not 'ideal,' either Gochujang or Sriracha is an 'okay' substitute.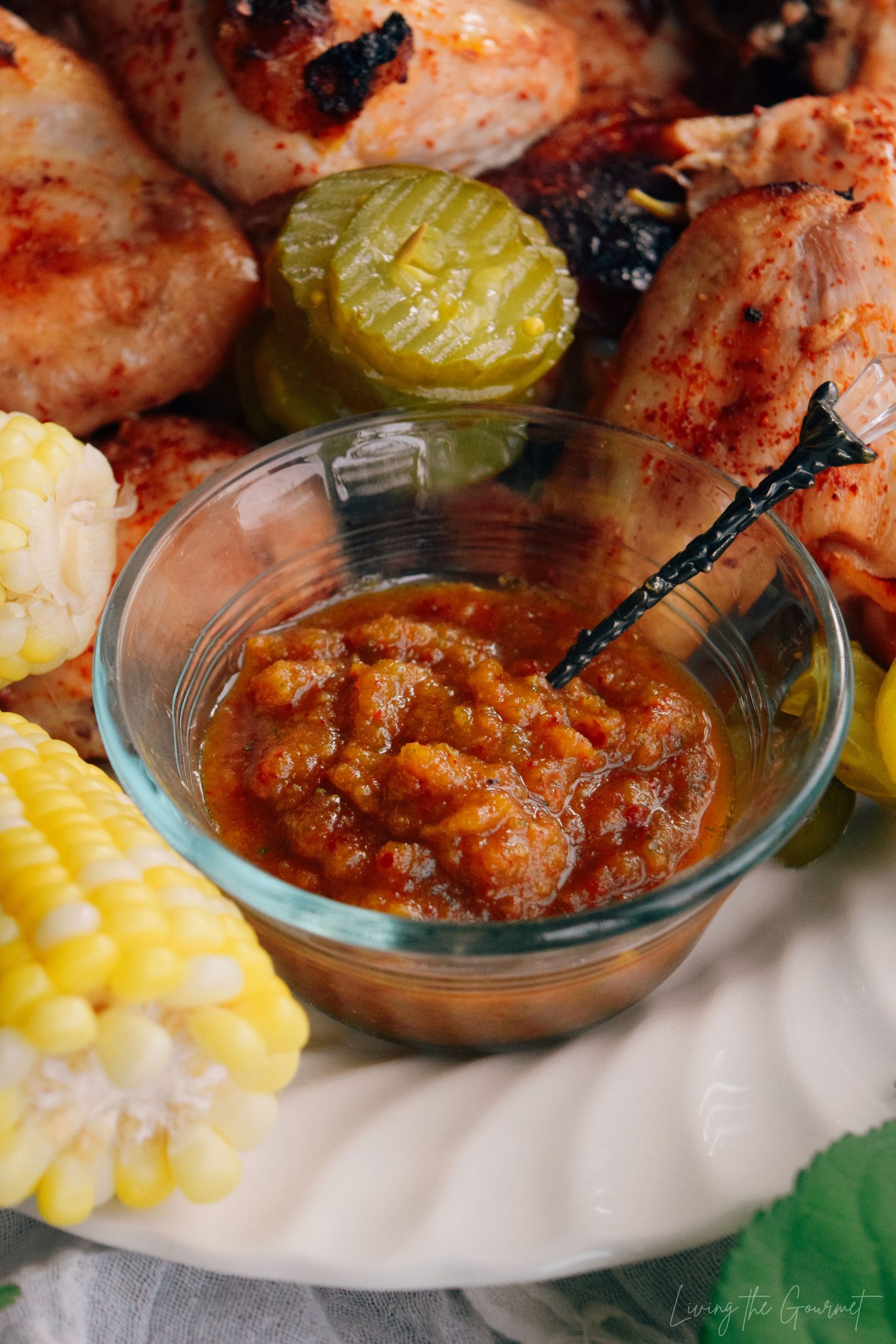 3) Whole Peppercorns vs Cracked Pepper vs Ground Pepper. Whole peppercorns are what we're using today because we want the full aroma of the pepper, as well as the 'bright' and 'fresh' notes associated with the whole peppercorns. Seriously, bite into one of these, then compare it to cracked or ground pepper, and you'll instantly see what I mean. The cracked and ground pepper is almost 'stale' tasting by comparison, and has very little aroma.
Substitution: If you don't have whole peppercorns, or simply don't feel like grinding them down, pre-ground pepper will substitute just fine. According to Food52 one teaspoon of peppercorns equates to about a teaspoon and a half of ground pepper. For reference, The Spice House gives a slightly different measurement, where they state that eight peppercorns equate to about one quarter of a teaspoon of ground pepper. As there are roughly 65 peppercorns in a teaspoon (yes, I counted), this would equate to about two teaspoons. Thus, use 'about' one and half to two teaspoons of ground pepper.
4) The Honey. I'm almost embarrassed to admit that keep store-brand clover honey in my pantry as a staple, but I do, and the reason is that it's all you need for cooking, especially when you're making recipes like the one we're preparing today. You simply won't taste the difference when using a standard clover store brand honey as compared to, say, organic wildflower honey or delicate acacia honey, and the reason is that you're cooking away any of the honey's more nuanced textures, and masking its more subtle flavors with the flavors of the marinade and sauce. Thus, save yourself a few dollars and opt for store brand clover over pricier alternatives which are best reserved for fruit salads, delicate baked goods, and salad dressings.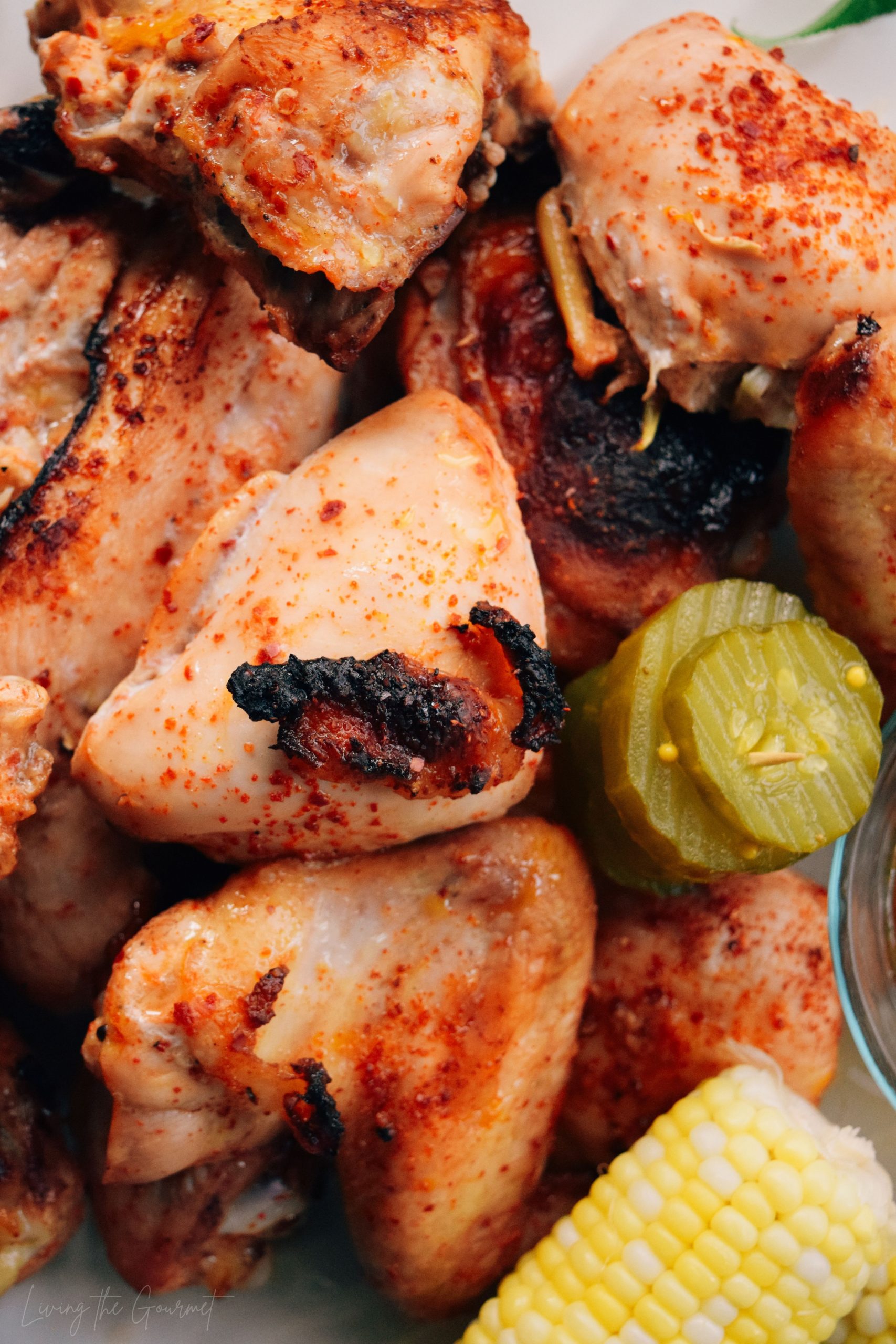 Print
Sweet & Spicy Oven Baked Chicken
Author:
Prep Time:

10 minutes

Cook Time:

55 minutes

Total Time:

1 hour 5 minutes

Yield:

4

-

6

servings

1

x
Category:

Main Dish

Cuisine:

American
1

whole chicken – cut into pieces

Vegetable oil for drizzling
For the Marinade:
3

tbs. honey
Juice of

1

lemon

5

–

6

garlic cloves

2 tsp

. garlic chili sauce (chili paste)

1 tsp

. Korean Red Chili Pepper flakes – Gochugaru

1

tbs. apple cider vinegar

1 tsp

. salt

1/2 tsp

. fresh ground black pepper
Dipping Sauce for the Chicken:
3

tbs. honey

4

tbs. sweet pickle relish

4

cloves of roasted garlic

5

–

6

fresh mint leaves

1 tsp

. apple cider vinegar

1/2 tsp

. salt
Instructions
For the Marinade:
Combine all of the ingredients for the marinade in a medium sized bowl and stir.

Place the chicken pieces either in a bowl or zip lock bag and toss with the marinade.

Place in the refrigerator and let the chicken marinade for at least one hour or up to overnight.

Preheat Oven 350 degrees F.

Place the chicken in a large cast iron pan and drizzle each piece with a bit of vegetable oil.

Sprinkle each piece with a little extra Gochugaru and a sprinkle of sugar.

Bake for 50 – 55 minutes or until or until the internal temperature reaches 165ºF and the skin is a nice golden color.
Dipping Sauce for the Chicken:
Combine all of the ingredients for the dipping sauce in a single serve blender and blend.

Serve alongside the chicken.
Nutrition
Serving Size:
Calories:

173

Sugar:

32.5 g

Sodium:

1054.6 mg

Fat:

3.8 g

Saturated Fat:

2.9 g

Carbohydrates:

36.8 g

Protein:

2.2 g

Cholesterol:

5.2 mg
Keywords: chicken, poultry, oven baked
Recipe Card powered by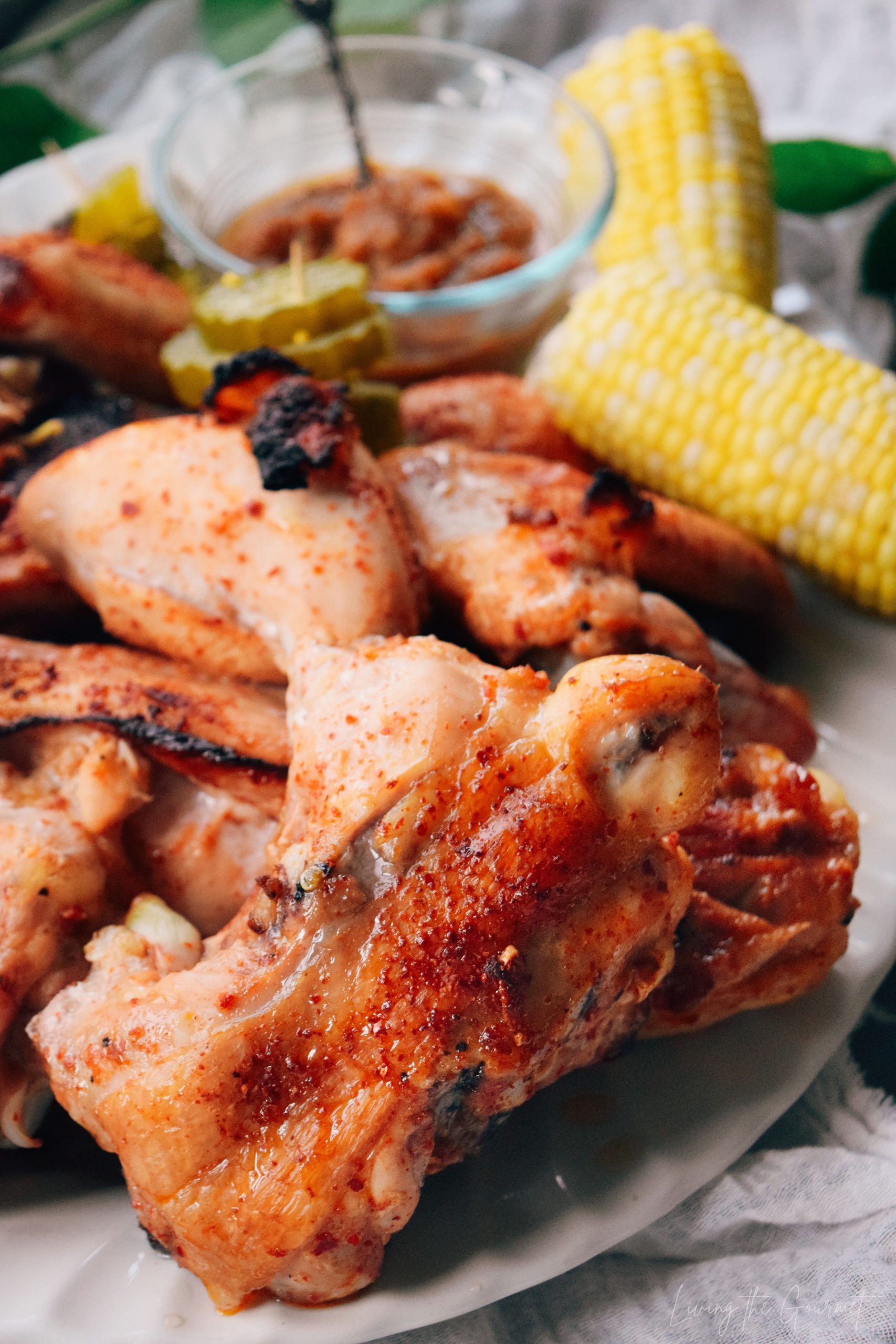 0