This post has been brought to you by Hercules Mulligan. All opinions expressed are my own. The following message is intended for those 21+. Please enjoy responsibly.
Today we're reviewing an award winning Irish Old Fashioned, courtesy of Hercules Mulligan. Based out of New York, Hercules Mulligan came to market in 2019, and has been met with critical acclaim, and consumer embrace.
But was this warm welcome deserved? In my opinion, 'yes,' but let's delve a little deeper on that to see what makes Hercules Mulligan so special, and – perhaps even more importantly – what sets it apart from other pre-bottled cocktails.
Without further introduction, let's get tasting…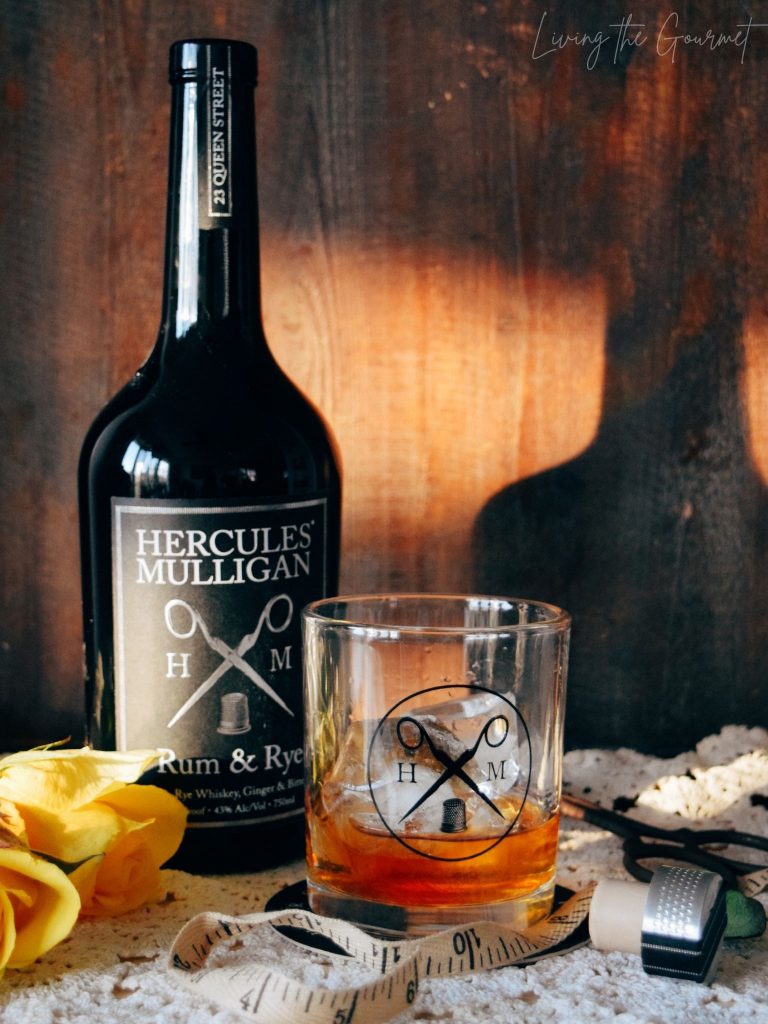 Hercules Mulligan – A Readymade Cocktail Worth Drinking
Marketed as an Irish Old Fashioned, Hercules Mulligan is a mix of three different aged rums, three rye whiskies, ginger and bitters, and is unabashedly a 'pre-bottled cocktail.'
Before I get to this cocktail's aromatics and tasting notes, we should start with a bit of a disclaimer.
I have 'not' been kind to "ready to drink cocktails" here on Living the Gourmet. In fact, I've only ever mentioned such cocktails a few times, and in less than flattering terms – and there's a reason for that.
Pre-bottled cocktails tend to play to a roughly college aged demographic of consumers – read: those without discerning palates whom are generally short on disposable income. As such, these younger, poorer consumers might see ready-to-drink cocktails as a means of piecing together a particular cocktail without having to pay for each piece of that cocktail separately. And since they've not yet developed discerning palates, they're also easier to please. These types of consumers are also notoriously prone to over indulgence.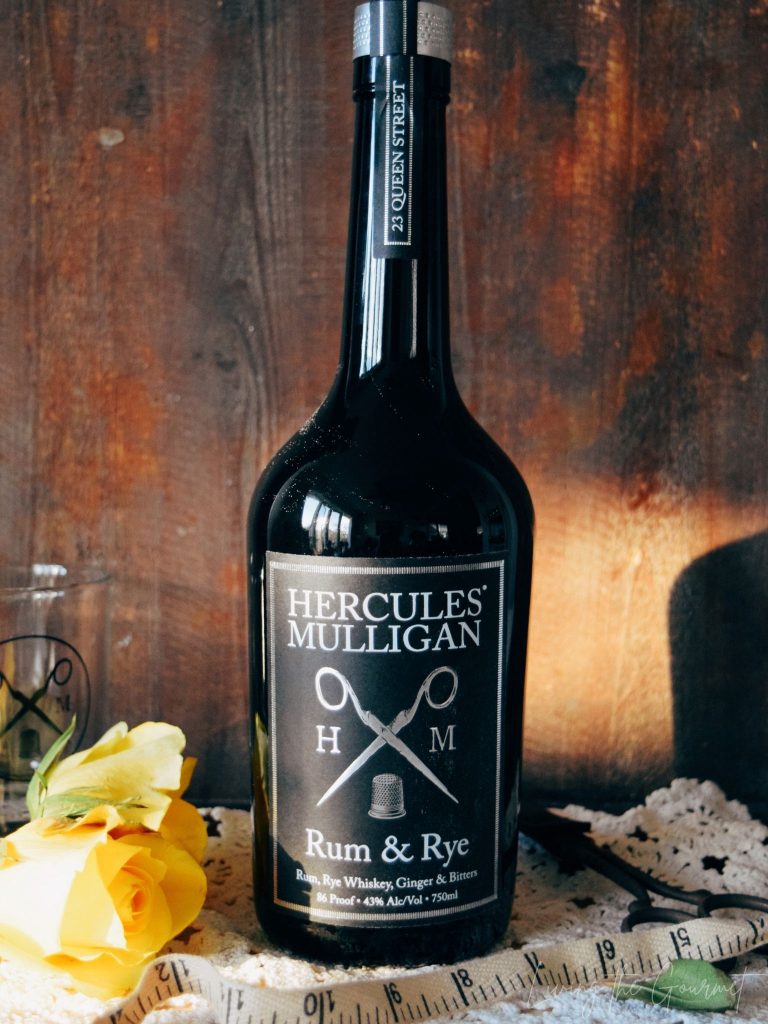 To say that the producers of ready-to-drink cocktails take full advantage of this particular set of qualities in their target demographic would be a vast understatement. Let me demonstrate what I mean by way of example. Brightly colored, sweetened, flavored, and even 'perfumed' vodka plays to a consumer class wholly unaware that such 'vodka' actually runs contrary to the very definition 'of' vodka, as such additives mask the nuances that determine 'quality vodka.' However, the demographic group I just outlined is far more likely to buy such artificially diluted vodka than the real thing. Why? It's (generally) much cheaper, and tastes more like 'punch' than vodka. Thus, low quality vodka tends to get passed off with flavorings and colors, and the target demographic drinks it right up. In a similar fashion, most readymade cocktails are a race to the bottom in terms of quality, with every imaginable corner being cut, while flavorings, aromatics, and copious additives are used to mask poor quality spirits.
As such, the sad reality is that there are very, very few worthwhile 'pre-bottled cocktails' on the market.
And that's why I've been so hard on pre-bottled cocktails.
Disclaimer done.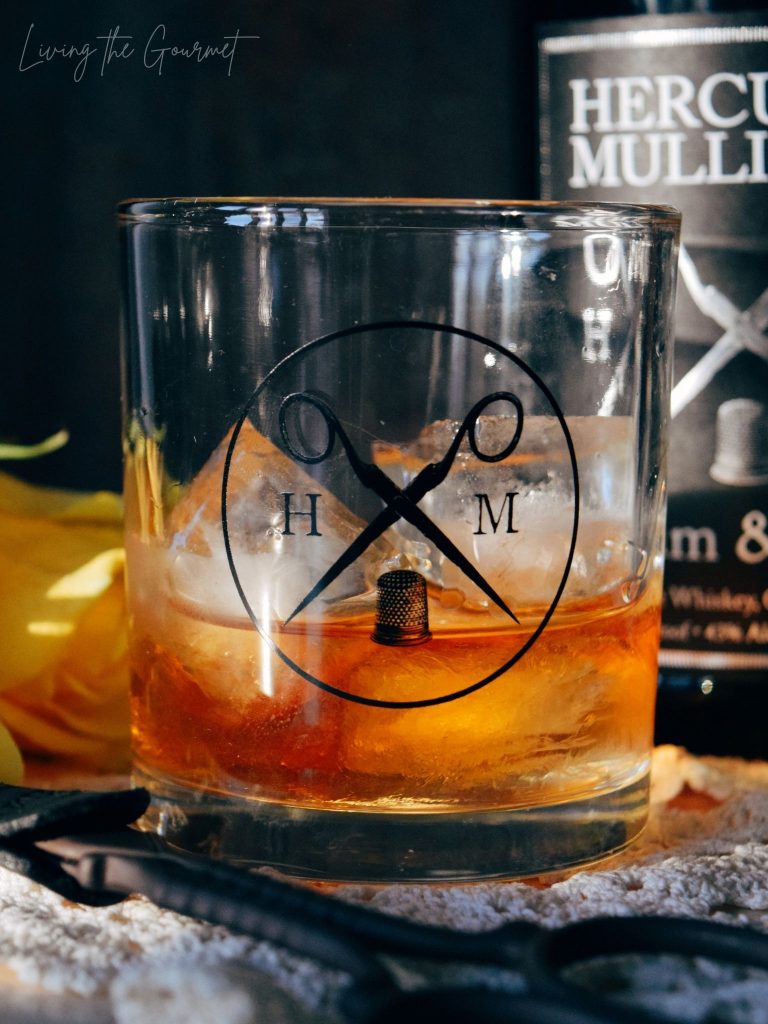 Now dial the clock back to late 2019, to the weeks and months before our most recent End of Days (I've lived through several). As the sun was setting on the "World as We Knew It," Hercules Mulligan was selling its "Rum and Rye" faster than they could produce it – after all, we seemed to be on the brink of another Roaring 20s at the time. Then the 2020s actually happened. Italians were singing songs from the balconies of apartments they were not permitted to leave, triage centers were established in New York City's Central Park, a city whose streets and boulevards stood deserted as its people attempted to hide from an ever-present reaper they could not see. All promptly followed by a war in Europe waged by the world's single largest nuclear power, and, naturally, a looming food shortage. Yes, these 20s are roaring, but perhaps not in the way we'd hoped.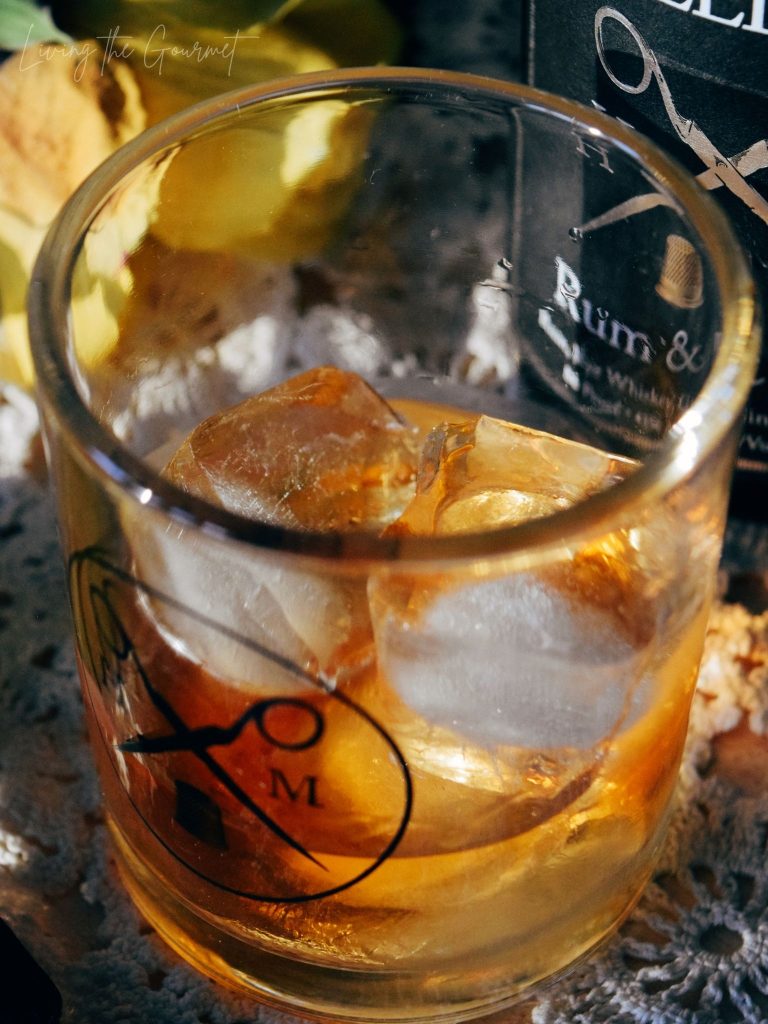 While the rest of us were locked away in our homes, pondering the practical difference between nuclear and viral Armageddon, spirits producers saw an opportunity, and the market for pre-bottled cocktails positively exploded. Meanwhile, Hercules Mulligan would go on to win awards, such as the 2021 Flaviar Community Awards, and a double gold in the San Francisco World Spirits Competition.
On its own, Hercules Mulligan features aromatics of sweet toffee, spicy ginger, and molasses off the top of the glass, creating an inviting and complex bouquet. On the palate, this Old Fashioned packs quite the kick, at least on the first sip. Candied apple mixed with toffee creates an initially sweet flavor profile, but that quickly gives way to ginger and mixed spices, with oak notes lingering in the background. The oak notes are a very nice surprise. The finish is syrupy, a mix of sweet fruits and spice, particularly ginger.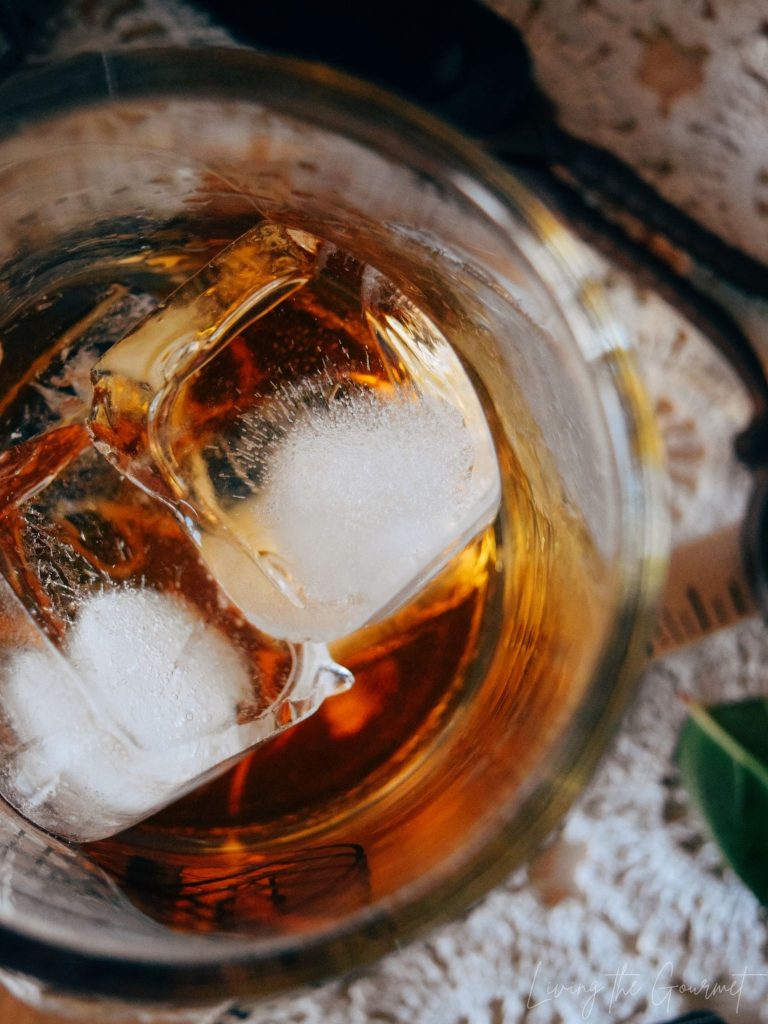 A very pleasant experience from start to finish.
As this is a pre-bottled cocktail, the only thing you have to do to properly enjoy it is pour it into a glass, with a little forethought given to whether you prefer it iced or neat.
And that's about it. Hercules Mulligan is on a very short list of premade cocktails worth trying.
0