This post has been brought to you by Henri Bardouin. All opinions expressed are my own. The following message is intended for those 21+. Please enjoy responsibly.
Today we're reviewing a bottle of pastis from Henri Bardouin, located in Provence, France. In addition, we'll be covering what 'makes' a good pastis, as well as some pastis basics.
Pastis – A Primer
It's a Newcomer – Comparatively Speaking
Pastis is a relative newcomer to our collective bar shelves.
For some perspective, grape wine has been with us for some eight-thousand years, and rice wine for roughly three thousand years, while distilled spirits date back roughly two-thousand years at the very least, and likely closer to three. In the early 16th century, French brandy and Portuguese port fueled cross-Atlantic trade, while sailors glutted themselves on rum. Some hundred and fifty years later, American moonshiners would run illicit trades of distilled corn spirits, eventually culminating in the Whiskey Rebellion. Meanwhile, across the Atlantic, the Tsars were monopolizing vodka production at the state level – a monopolization that would last until the second half off the 19th century. Less than a hundred years later, during the First World War American and British soldiers would be issued rum and/or whiskey rations no less than twice a week while in the trenches.
Through all of that, pastis didn't yet exist.
Indeed, it wasn't until 1932 that the drink was commercialized by Paul Ricard. The drink exploded in popularity almost immediately within France itself, and enjoys wide consumption throughout the nation, especially in the southern regions, particularly the departments of Var and Bouches-du-Rhone.
To give you an idea of just how popular this beverage is within France, consider that roughly the equivalent of 1.5 to 3 liters per person are sold within France each year. That's a lot of anise and licorice root.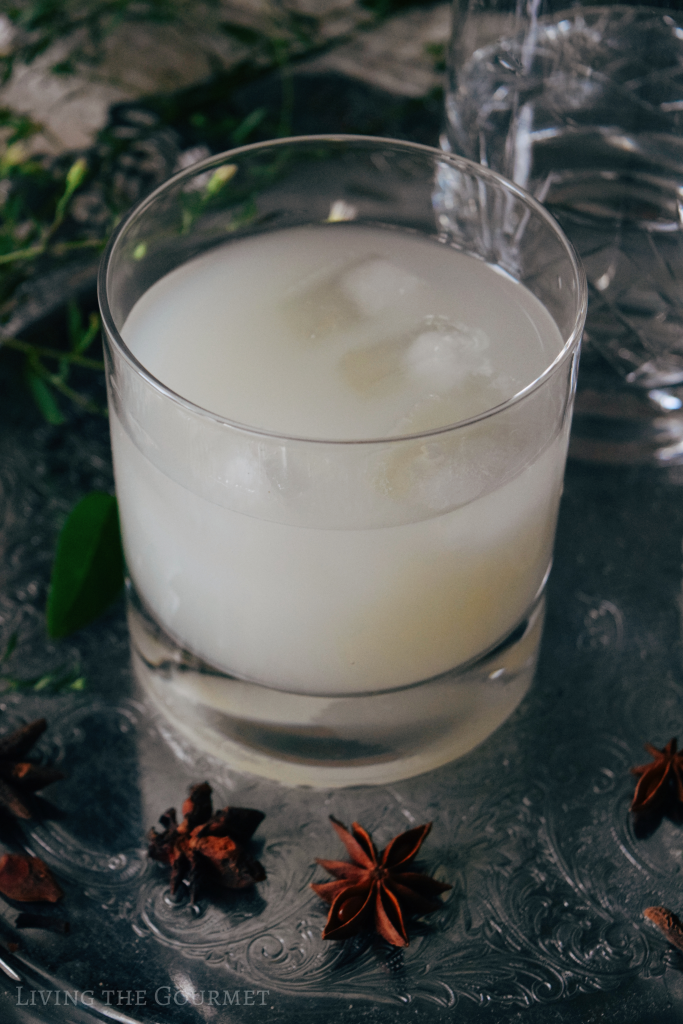 But 'what' is it?
Pastis follows in a centuries-long tradition of anise-flavored liqueurs.
For some six to seven centuries, the Mediterranean Basin has been the subject of a positively unquenchable thirst for anise-flavored alcoholic beverages, be it the ouzo of Greece, Italy's sambuca, or the Anis del Mono of Spain. The twice-distilled anise-spirit raki is the national drink off Turkey, while the Levant favors an unsweetened anise-based spirit, arak, which is widely popular across Lebanon, Egypt, and Jordan. As one might expect, these spirits vary wildly from region to region, and even within regions. These spirits range from bitingly sweet to wholly unsweetened, can be either low or high proof, and can be distilled from fermented aniseed or macerated in neutral spirit.
Within France, however, pastis has a rather precise legal definition as to 'what' it is. The beverage is to be at least 40% alcohol-by-volume, contain south off 100 grams of sugar per liter, and is to be flavored with anise and licorice root.
When 'uncut' or 'undiluted' with water, pastis ranges from mostly colorless to straw-gold in appearance. However, pastis is almost always served diluted with water at a rate of about five parts water to one part pastis – although it can be enjoyed neat. Diluting almost any anise-flavored liqueur (pastis included) results in what is known as the 'ouzo effect' or 'spontaneous emulsion,' which sees the chemicals in the anise react to the presence of water, which produce a clouding effect. This causes the drink to turn wholly opaque or 'milky,' or – in the case of pastis – an 'iridescent yellow.'
Despite Pastis being an 'anise liqueur,' the strongest flavor most note in the beverage is black licorice, carried on a mild sweetness.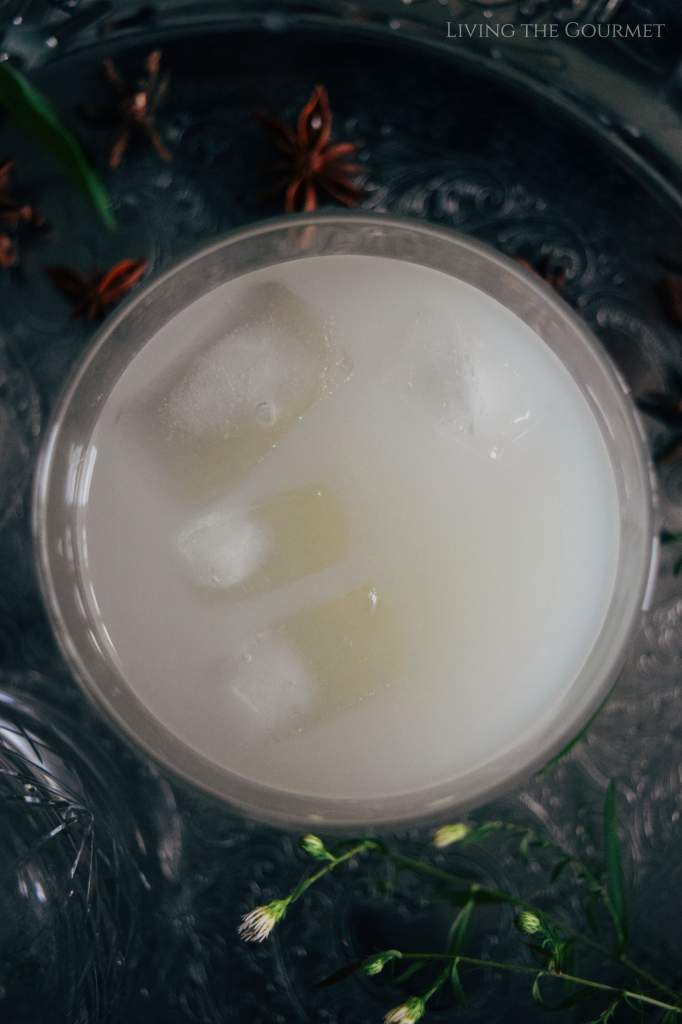 Serving Pastis
While this varies, pastis is most often served in three separate components, the pastis itself, a small pitcher of water, and ice. One then mixes these components to one's personal taste. Unlike ouzo, which I believe is best consumed 'neat,' I do highly recommend diluting pastis with no less than three parts water too one part pastis.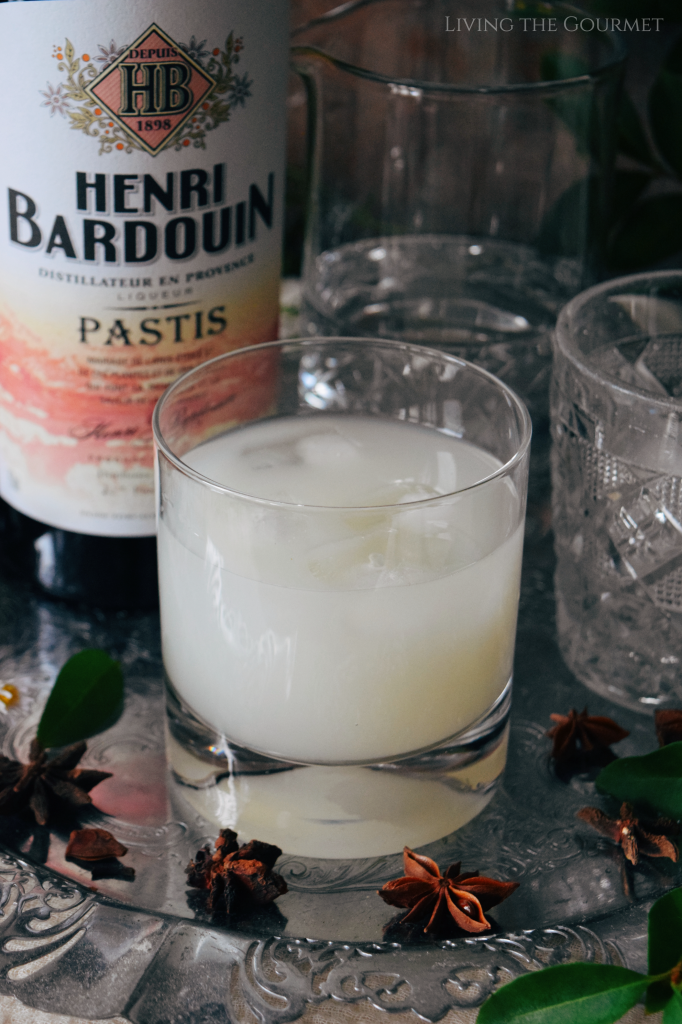 The Review – Aromatics and Tasting
Today's pastis introduces itself with a black licorice bouquet comprised of herbs such as tarragon and basil. The bouquet is both fresh and warming. On the palate, the liqueur is rich and fruity, with black licorice at the forefront, although the herbal notes from the bouquet carry over quite pleasantly. The body is crisp, and just a tad sweeter than one might expect, creating a pastis that's best described as complex, creamy, and easy to love.
0