This shop has been compensated by Inmar Intelligence and its advertiser. All opinions are mine alone. #LoveYourWater #TeaProudly #BigelowTea
Interested in trying out these products? Hover over the photo above to click through to Amazon.com for purchasing.
Today we're going to be talking about enjoying the most basic of ingredients on its own – water, and we'll be doing so with some help from our long-time friends over at Bigelow. We're excited to be showcasing Bigelow Botanicals Cold Water Infusions, a new way to love water that's both simple and delicious, with no calories, no caffeine, and no artificial ingredients of any kind.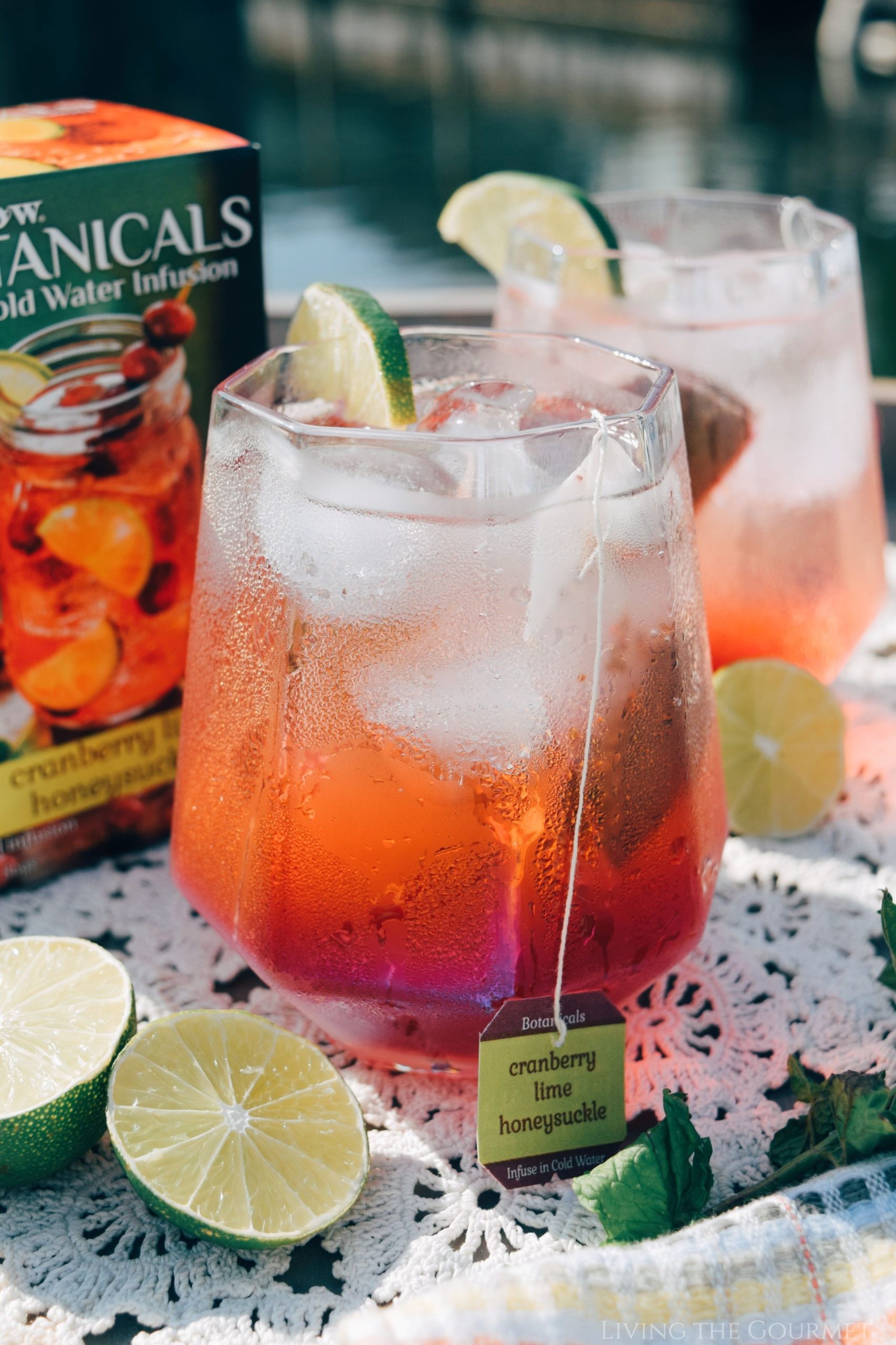 Enjoying the Most Basic Ingredient: Water
"The natural substance water, per se, tends to be tasteless," wrote Aristotle, and modern science has since proven him right. We do not taste water itself, but rather the 'stuff' dissolved in water.
Due to this 'tastelessness,' alongside the modern plethora of alternatives, water is often difficult to enjoy – if only because there are readily and cheaply available tasty alternatives. Despite this, seemingly every fitness regimen on the market makes a discipline out of drinking ever increasing amounts of water, while espousing the virtues of constant hydration. With that in mind, it's safe to say that if drinking water were a wholly 'pleasant' experience unto itself, as opposed to a merely tolerable one, we likely wouldn't need these constant reminders and 'health tips' to reinforce the regimen.
But how exactly 'does' one go about learning to enjoy drinking more water?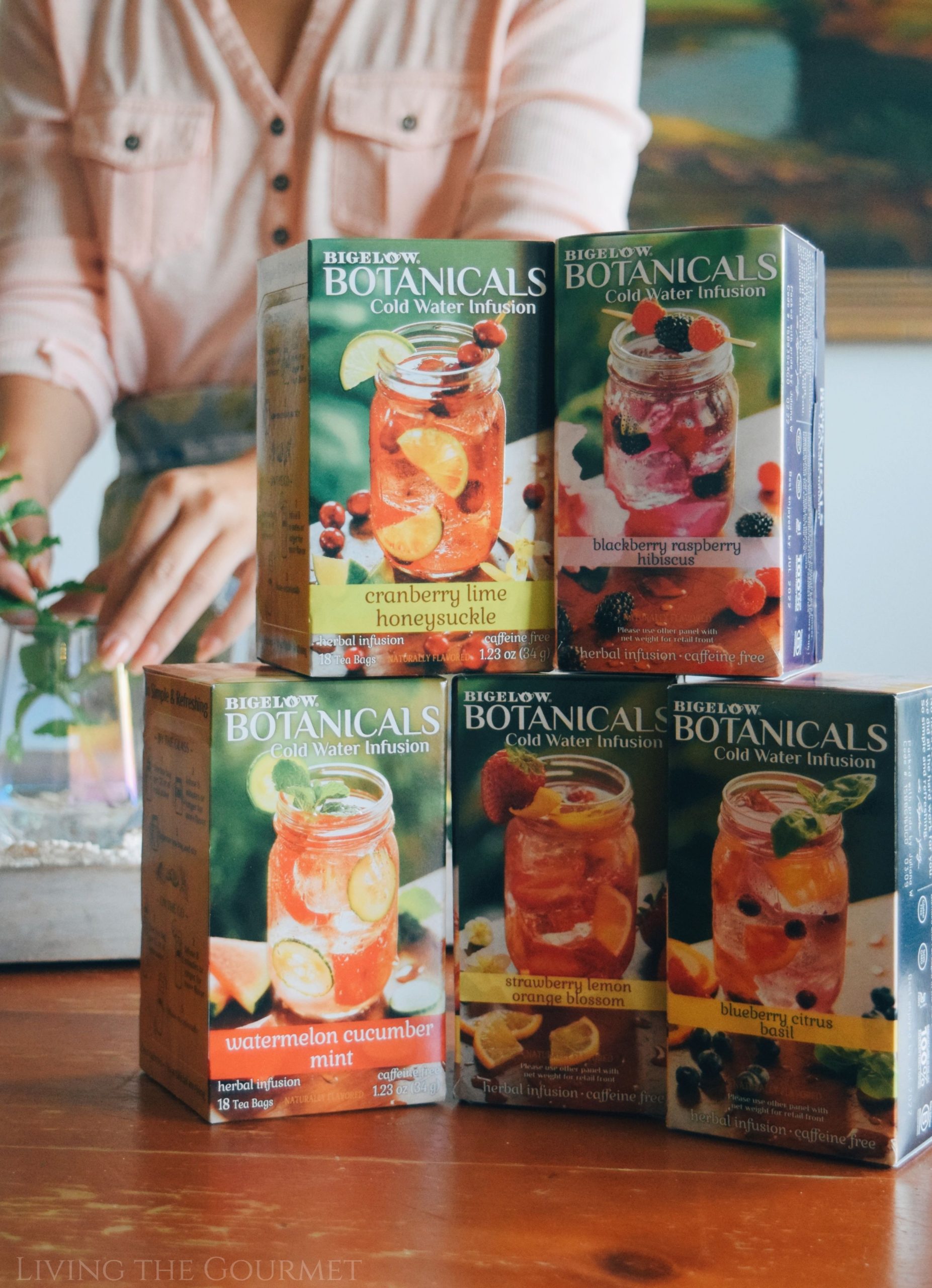 Tasting the 'Tasteless Sip'
According to Alexandra Ossola, writing for Cooks Illustrated in 2017 the 'taste' of water depends a lot on 'the route it traveled to get to you.' That is to say, "What did it pick up along the way?" The aptly dubbed 'ultrapure water,' for example, is devoid of 'any' impurities or solids (it's used for cleaning sensitive computer equipment) and has precisely no taste. Not only that, it leaves the mouth parched and your insides stripped of minerals due to the naturally occurring negative charge of a wholly 'pure' hydrogen and oxygen solution.
In other words, dissolved solids or 'stuff' not only makes water taste good, it makes it safe to drink.
To this point, quoting water connoisseur Martin Riese, Alexandra Ossola further explains that the 'taste' of water is "All due to minerals and other compounds that the water picks up on its journey. For comparison, water that's been distilled to remove anything dissolved in it—the water you use in your steam iron—tastes 'totally boring, like nothing, dry in your mouth,' as Riese describes it. But, as it flows through the ground, through rivers and pipes and so forth, water naturally picks up a variety of soluble ingredients that subtly contribute to its flavor."
In other words, if you want to enjoy water, you need to begin by ditching distilled water, and instead opt for mineral water or naturally sourced spring water. But, is the only tasty water mineral water? Would you really want to cook with mineral water?
Certainly not!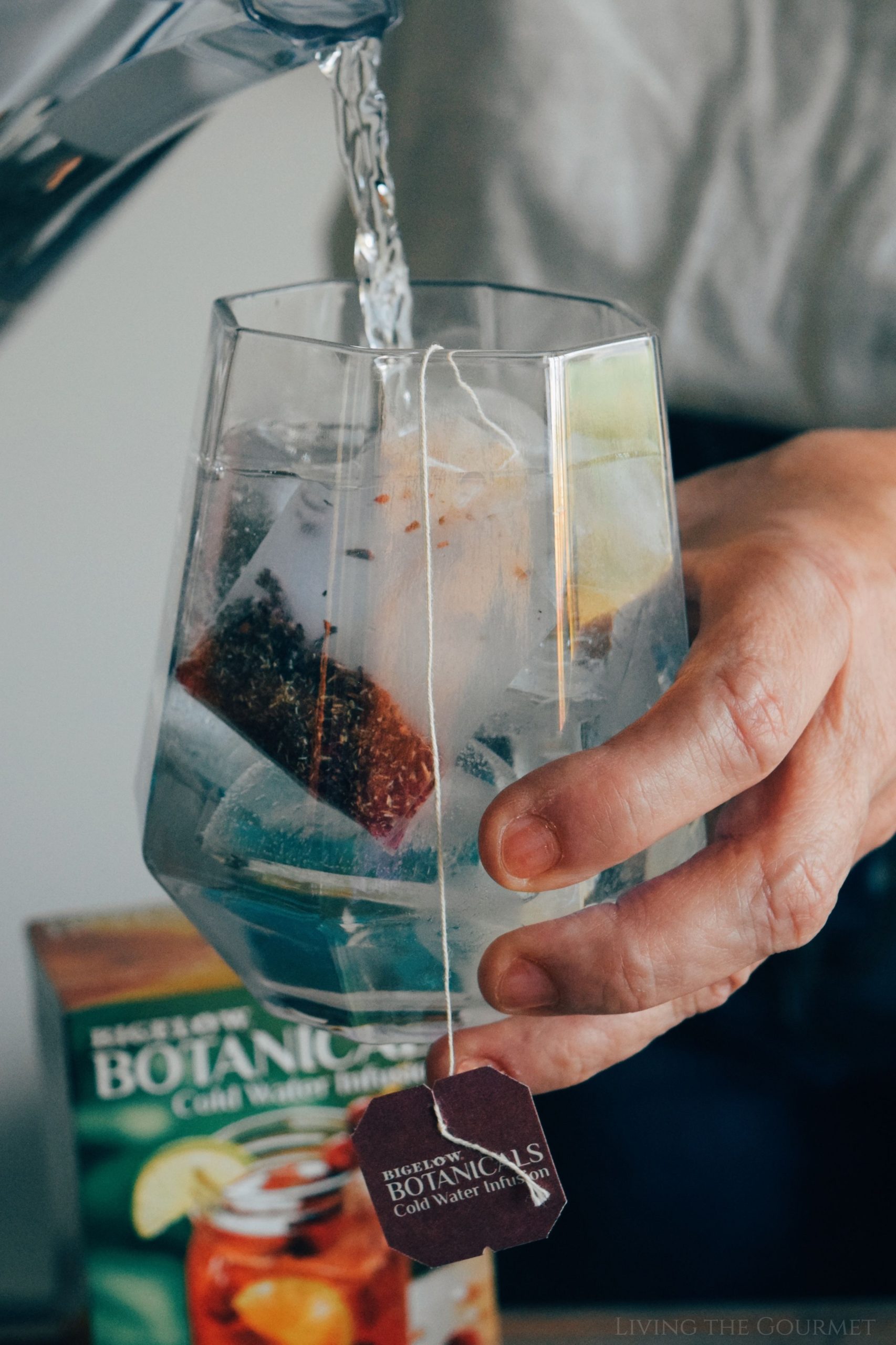 In that same article, Alexandra explains that "Riese doesn't have a single favorite type of water—he keeps five or six different types of bottled water around the house for different uses, he says. He drinks high-mineral-content water, such as Gerolsteiner (a German mineral water), when he works out; others, like Fiji, he sometimes drinks alongside red wine to lower the taste of tannins. Still others he and his wife use to make coffee or cook pasta. But even if you've never noticed the differences in water flavor before, you probably can if you taste different types of water one after another, preferably at room temperature to let the flavor shine through. 'Every person can detect differences in water,' Riese says. 'Everyone can taste the difference. I see it on a daily basis. People are always amazed at how different water can taste.'"
Thus, at least according to water experts and water connoisseurs, truly enjoying water comes down to finding the right mix of dissolved solids for your palate, and applying the subtly different types of 'artisan' water to their proper applications. You might like mineral water during a workout, a slightly less-mineral rich water alongside dinner, while opting for something a bit 'purer' for things like making coffee or cooking pasta – likely spring or distilled water .
How seriously do you take any of this advice regarding store-bought water is likely entirely dependent on the quality of your local tap.
Turning Water Into Something 'More'
Let's consider first that every beverage ever is mostly (usually overwhelmingly) water. Milk, for example is about 85% water, orange juice is about 88% water, meanwhile most soda is over 90% water.
In other words, turning water into 'something more' essentially boils down to adding in a 'small amount' of something extra. Sadly, this often takes the form of things like sweet teas laden with sugar and caffeine, or sodas, also laden with sugar and caffeine, or energy drinks packed with artificial colors and…yet more sugar and caffeine. Noticing a pattern?
But what if there was a wholly natural, sugarless, caffeine-free alternative to enjoying water? And what if you could make that alternative yourself at home in just a few minutes, or even on the go?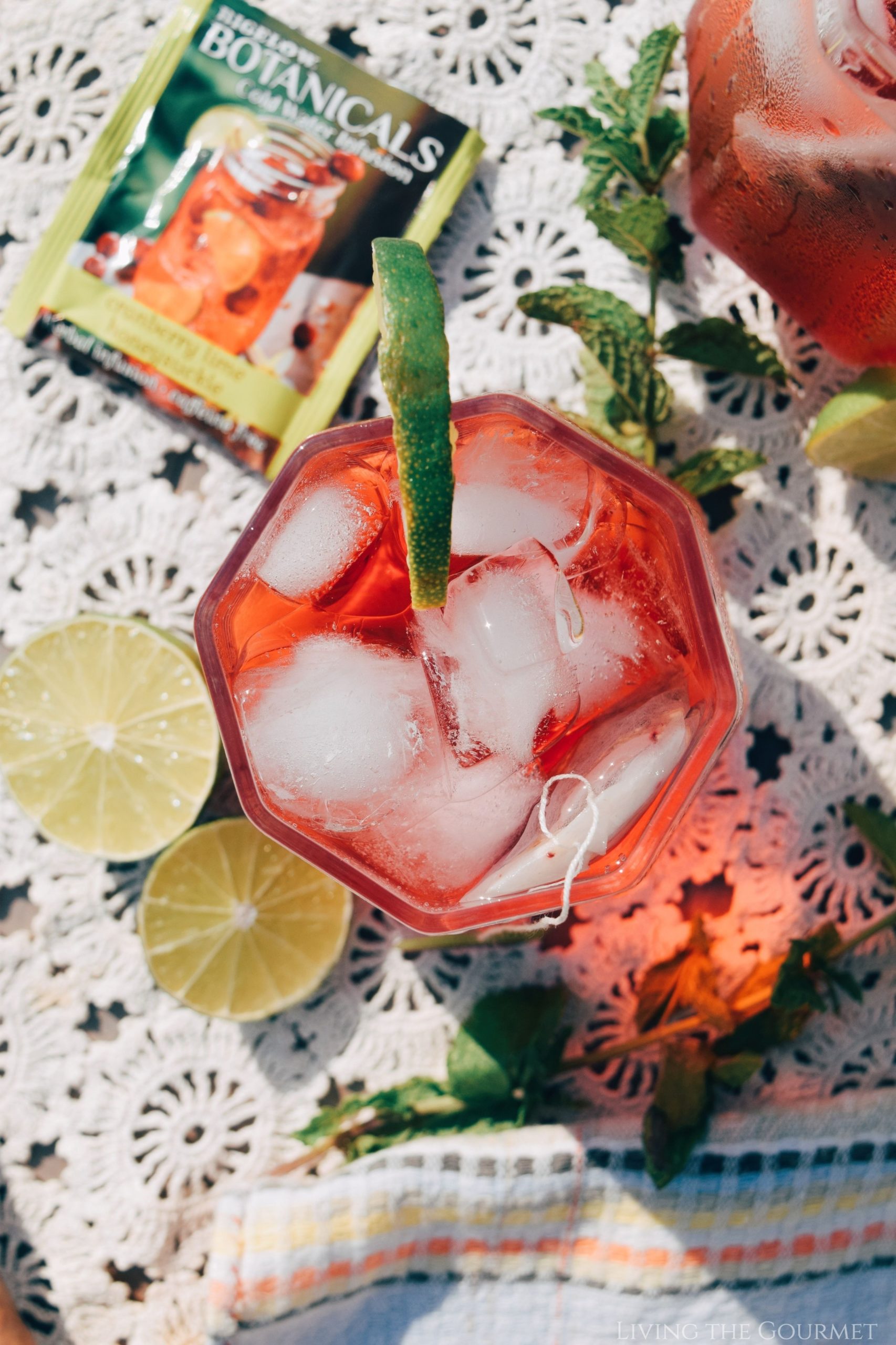 For me, enjoying water usually comes down to the simple process of dropping a few ice cubes in a glass, maybe with a squeeze of fresh lemon, if I'm feeling fancy, and then sipping from there. However, with Bigelow Botanicals Cold Water Infusions, the process remains as blissfully simple but with a much more delicious 'final product.' Instead, I simply open up a foil wrapped teabag of various botanical ingredients, such as their Cranberry, Lime and Honeysuckle, set the bag in a glass of cold water (about 12 oz. per teabag), let it steep for about eight minutes (longer for more flavor), shake occasionally, and I've got a glass of water infused with a deliciously refreshing medley of natural goodness.
Bigelow Botanicals offers a variety of cool, refreshing flavors to enjoy year round like Watermelon Cucumber Mint, Blackberry Raspberry Hibiscus, Blueberry Citrus Basil, and Strawberry Lemon Orange Blossom.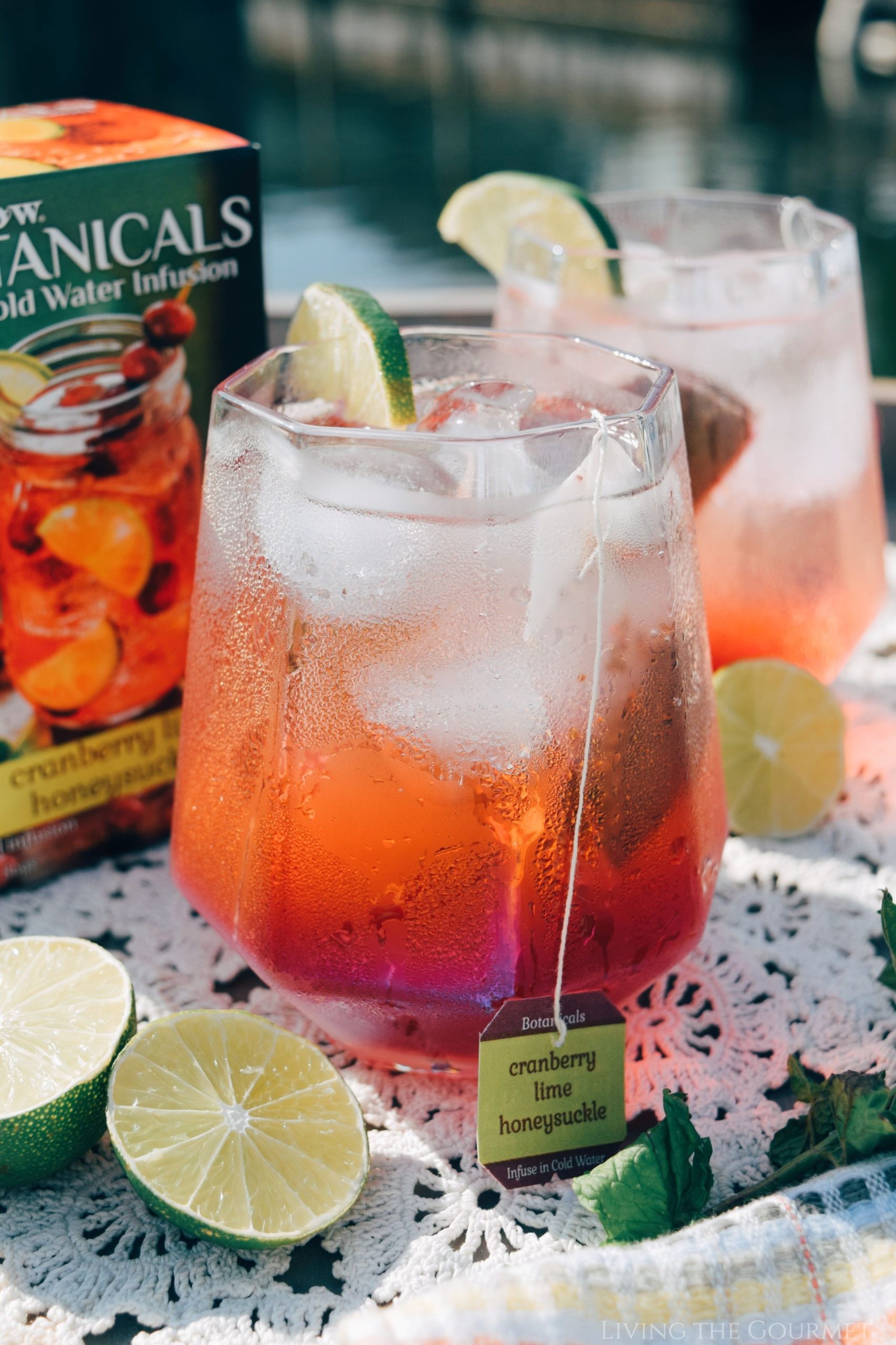 This simple process makes it perfect for a busy on-the-go lifestyle, or – as I'm doing today – enjoying a relaxed afternoon out on the dock with a glass of 'something cold' that required no fuss and no mess, and no need to cut up fresh fruit or other prep ingredients since Bigelow did all of the hard work for me.
As a nice bonus, in addition to being caffeine free Bigelow Botanicals contain zero calories and no artificial ingredients of any kind, making these perfect for a healthy and active lifestyle. Not only that, Bigelow Botanicals pair deliciously with similarly healthful minded eating, such as things like salads, fish, and grilled chicken.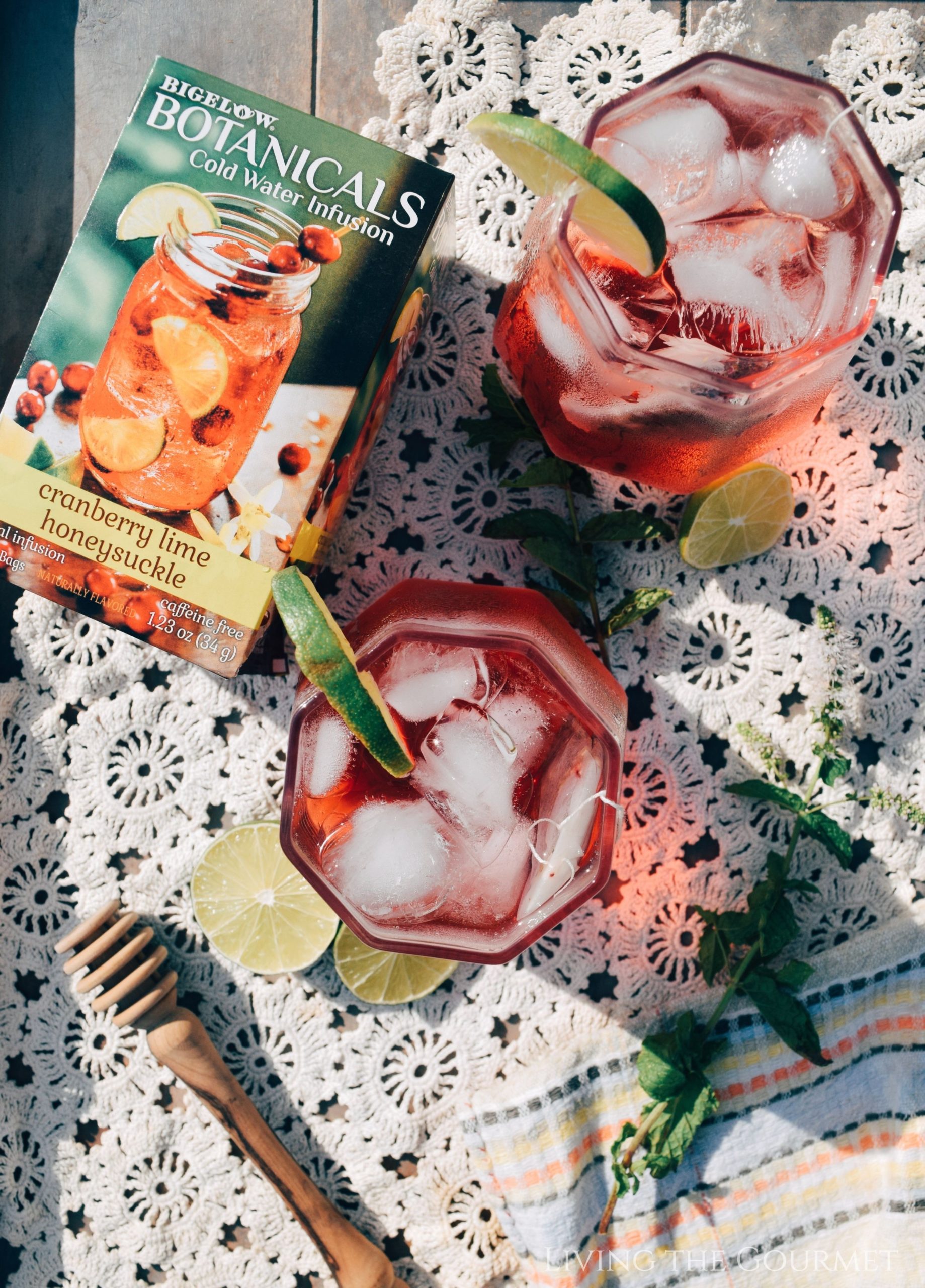 So, try Bigelow Botanicals today, I promise you won't be disappointed. You can order is directly from Amazon for your convenience. Bigelow Botanicals are simple to enjoy, refreshing, and natural – and above all else, blissfully delicious. They come in foil packaging to preserve freshness, and are produced using US manufacturing, ensuring you receive quality tea and ingredients. That, in my opinion, makes Bigelow the right choice, and the only choice, when it comes to tea.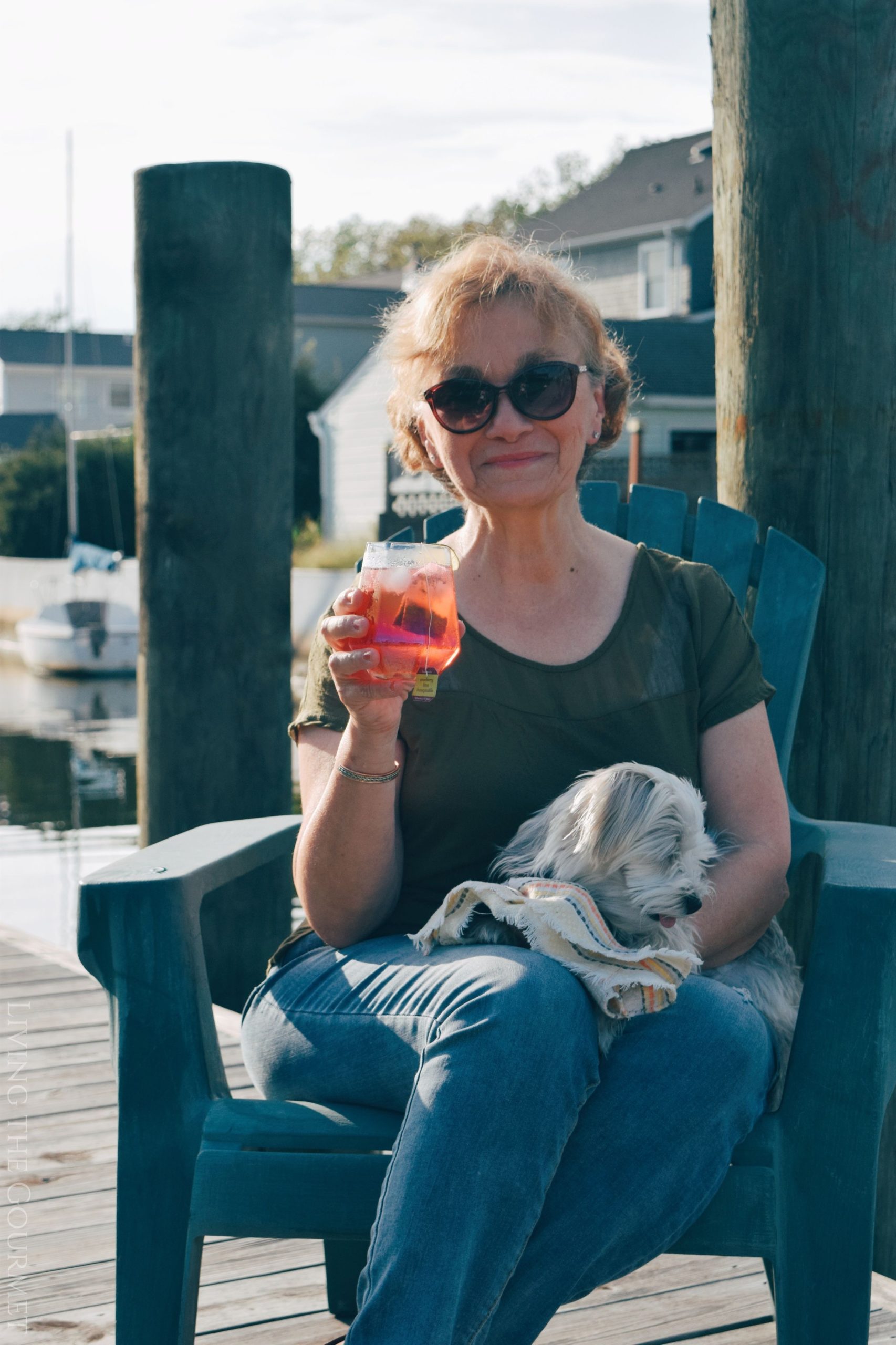 If You Enjoyed Today's Post…
Be sure to follow us on Instagram to stay up to date with all things Living the Gourmet, and for more great recipes, tips and tricks.
29