This post has been brought to you by Red Car Wine Co. All opinions expressed are my own. The following message is intended for those 21+. Please enjoy responsibly.
Today we're reviewing a 2015 Chardonnay courtesy of Red Car Wine Co. This review was made possible by our new friends over at https://sh4523.ositracker.com/163392/12128– but more on them in just a minute.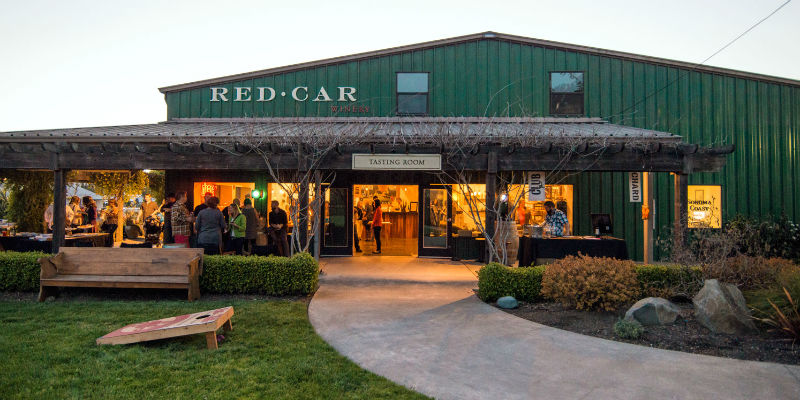 The Where – Sonoma Coast, California
California is, far and away, the single most important, profitable, and prolific wine region in all of the Americas, and Sonoma County, in turn, is – arguably – the single most important vinicultural area within California. Sonoma County itself is divided into the sub-regions of Northern Sonoma, Sonoma Valley, and the Sonoma Coast, with each of these areas having their own AVA title and sub-AVAs (American Vinicultural Area).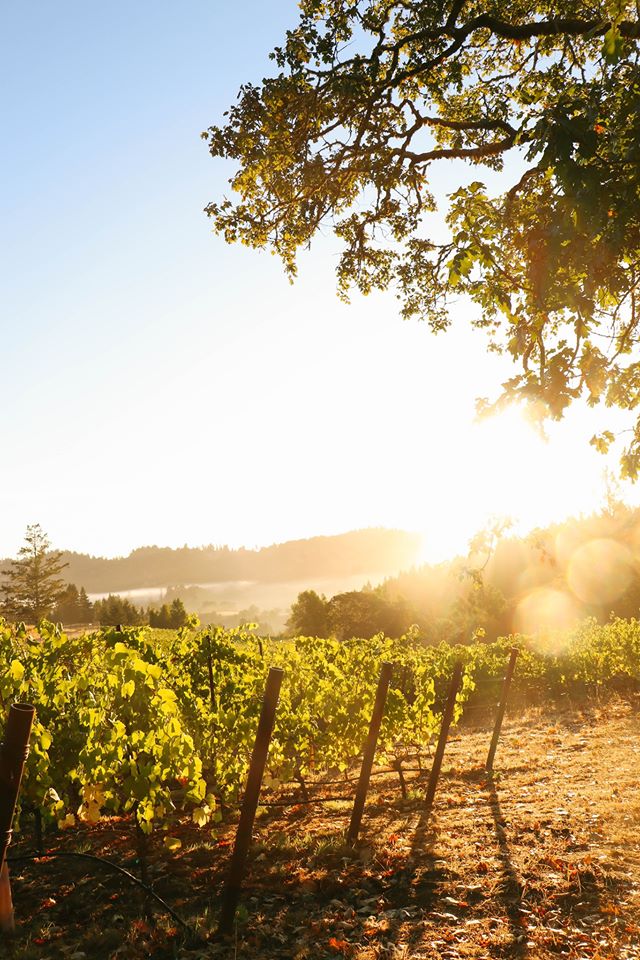 A relative newcomer to the vinicultural scene, even by New World standards, the Sonoma Coast AVA was only created in 1987, and it is notable in that much of the area covered by this AVA is not actually 'coastal.' In fact, the easternmost boundaries of this AVA run nearly thirty miles inland, with its central bulge stretching all the way to Healdsburg, following the Russian River up to Alexander Valley, whilst its southeastern reaches encompass the Petaluma Gap.
Being a 'mostly' maritime climate, the Sonoma Coast is noticeably cooler and damper than most of its other Californian counterparts, while the areas bordering the Pacific are foggy in the extreme. These attributes have led to varietals such as Pinot Noir and Chardonnay comprising the large majority of the grapes grown in the AVA, accounting for around seventy to eighty percent of all grapes in the region. However, praiseworthy incarnations of Syrah and Zinfandel also make an appearance.
The Bottle – A Showcase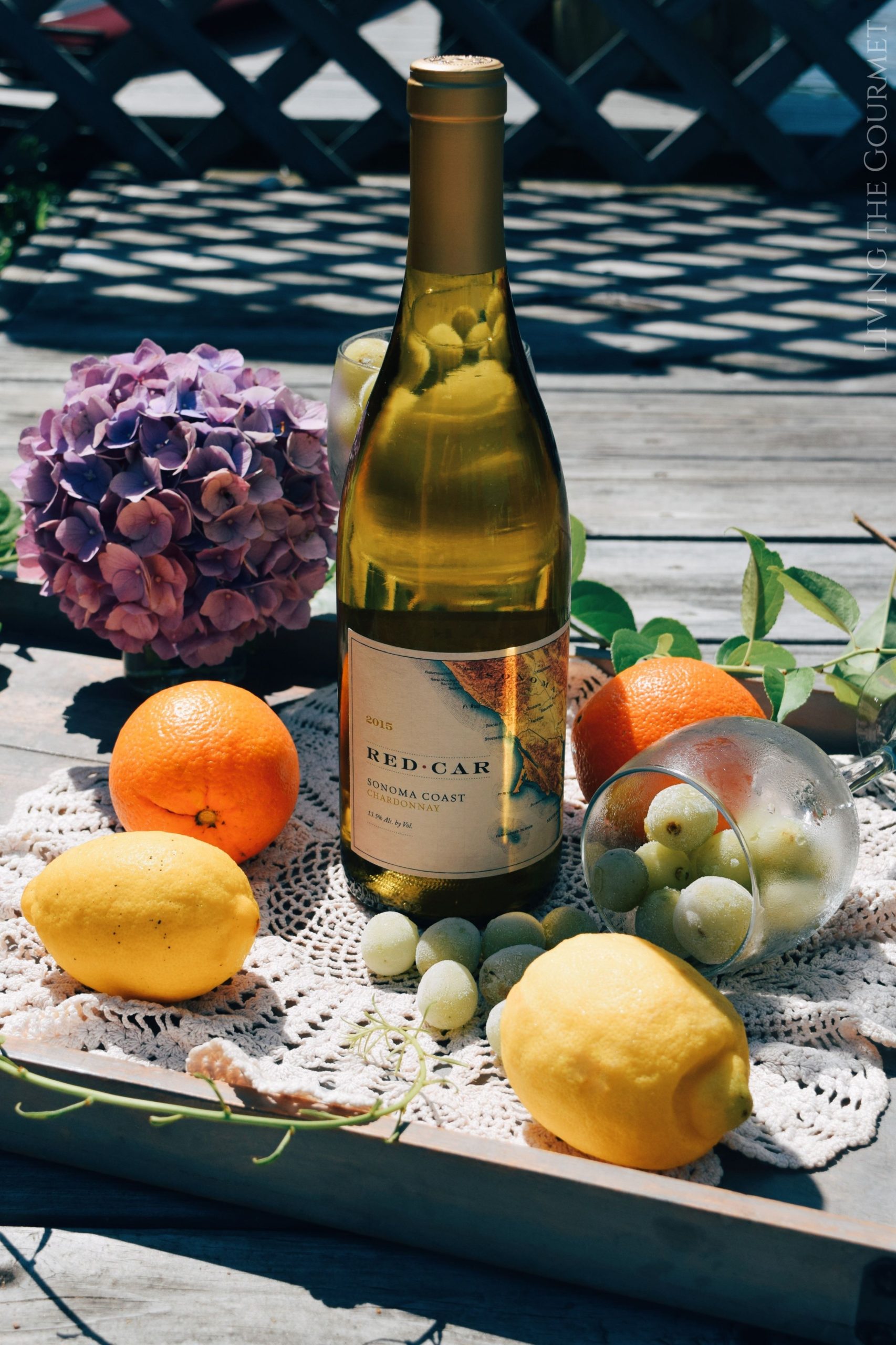 Today we're reviewing a 2015 Chardonnay, courtesy of Red Car Wine Co.
The Review – The Aromatics and Tasting
The 2015 Chardonnay introduces itself with acidic notes of grapefruit and lime off the top of the glass, while faint notes of crisp green apple and citrus linger quietly in the background. On the palate, the wine is quite citrusy, with undertones of butter and oak laced throughout, ending on a lasting and creamy finish, with just a hint of caramel. These attributes combine to create a pleasantly complex drinking experience.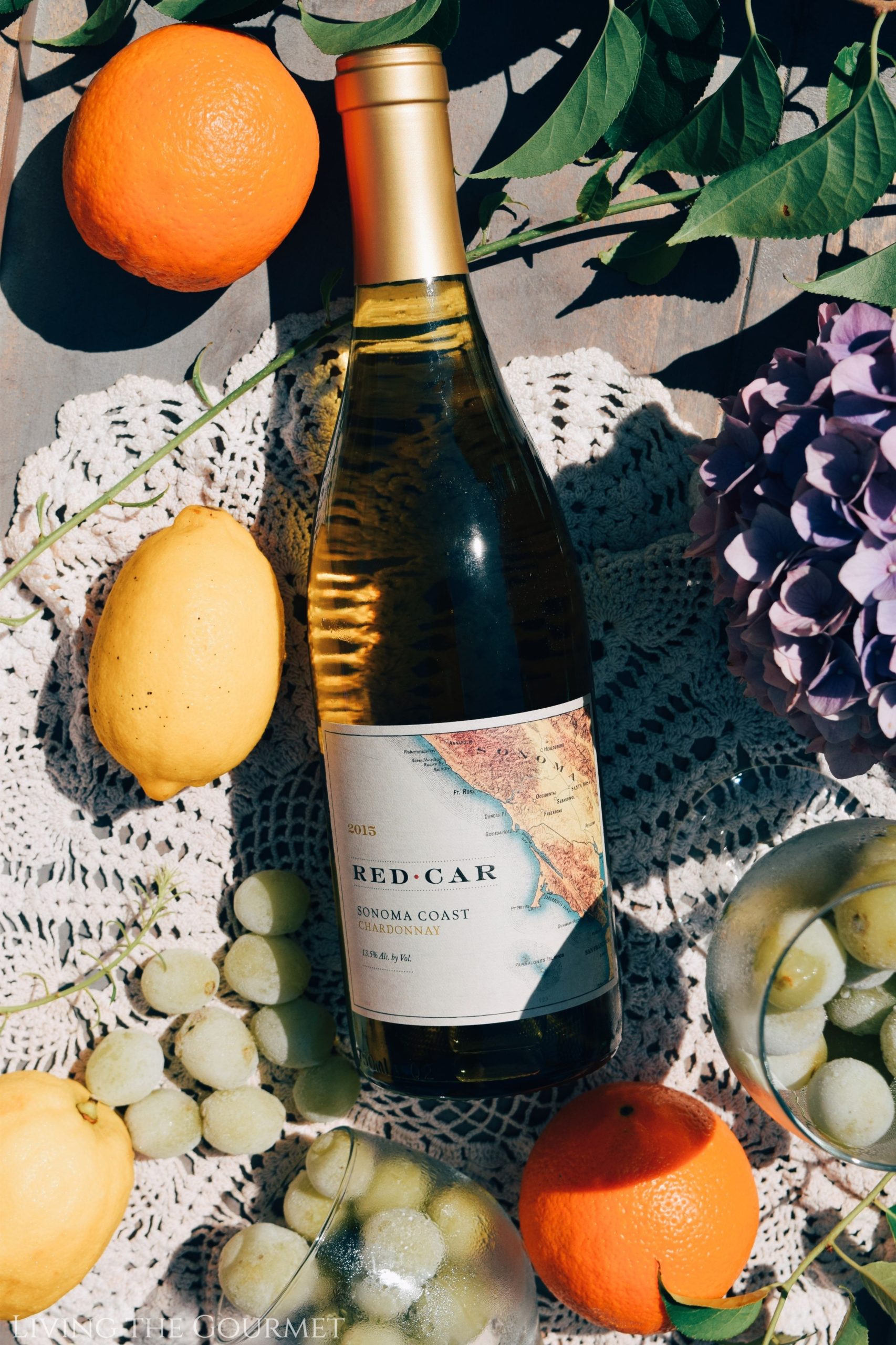 What To Eat – The Pairing
With this bottle, I instantly thought of three things; polenta, herbed grilled chicken, and white bodied fish. The ideal pairing, in my mind, would be something like my lemon chicken served over a bed of polenta prepared with artichoke hearts and blistered tomatoes. You might also consider something like pork loin chops stuffed with a filling of cream cheese, sundried tomatoes, honey, and sage.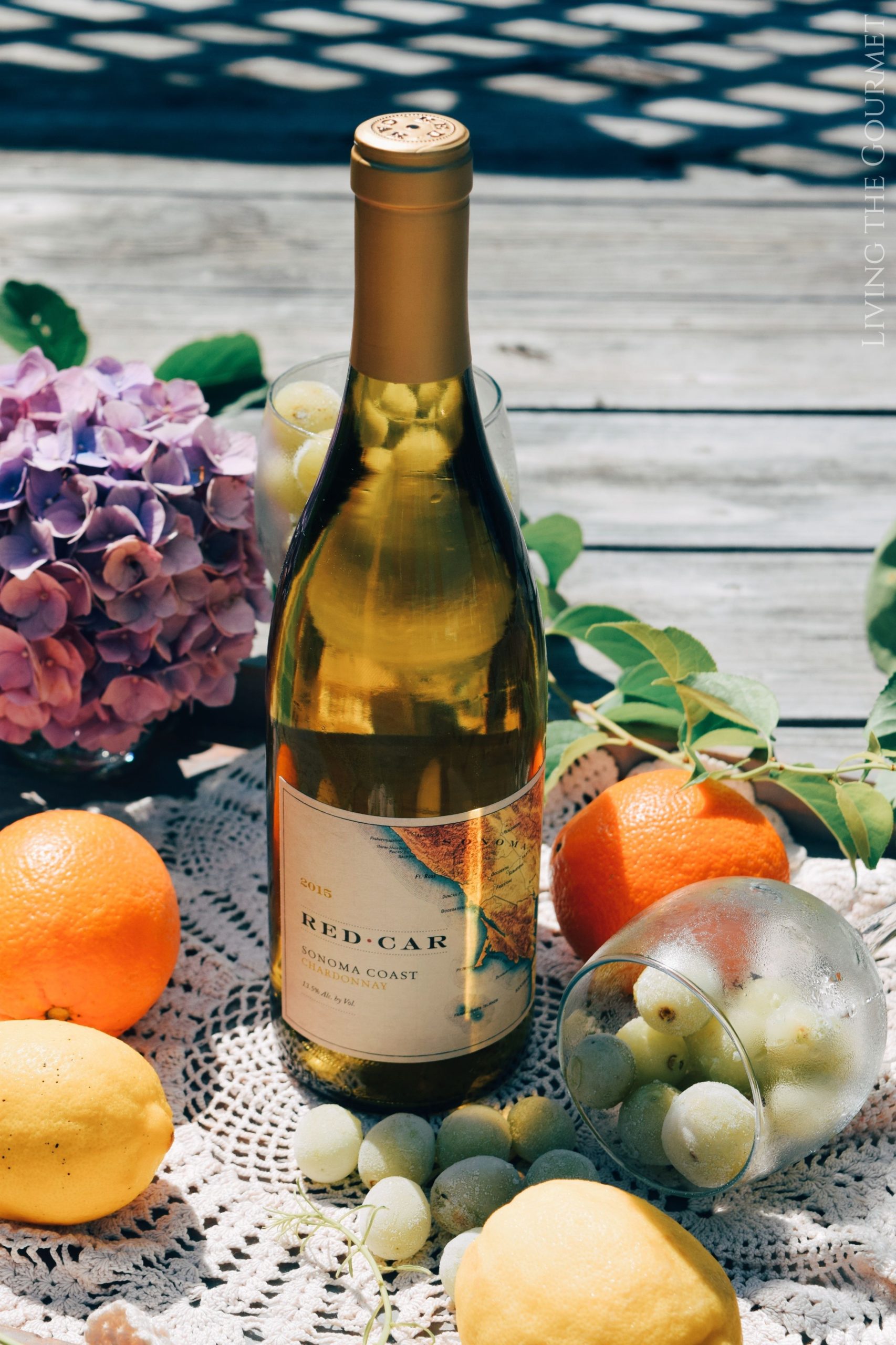 For the Enthusiasts Among You – Vino Pal
Simply put, https://sh4523.ositracker.com/163392/12128 brings wine country right to your front door, and does by connecting you with small artisan producers, while at the same cutting out the middleman – and the middleman's markups. In other words, a $15 wine on Vino Pal would normally cost somewhere in the ballpark of $35 at your local a wine store.
However, Vino Pal is more than just savings, and it's more than 'just' a great way to discover smaller artisan wineries – it is a fully automated 'electronic sommelier,' and does this in a fun and informative way without bombarding you with walls of text or massive selections that no human being could ever possibly hope to sift through. Instead, through a tightly curated list of quality, affordable wines, Vino Pal brings a thoroughly tailored selection right to your computer screen for your perusal, and then right to your door upon ordering.
Beyond wine, Vino Pal also offers you serving recommendations for each wine, along with food pairing suggestions from top chefs, and the occasional guest sommelier curated offers.
So, if you're a wine enthusiast, what on earth are you waiting for? Visit them today!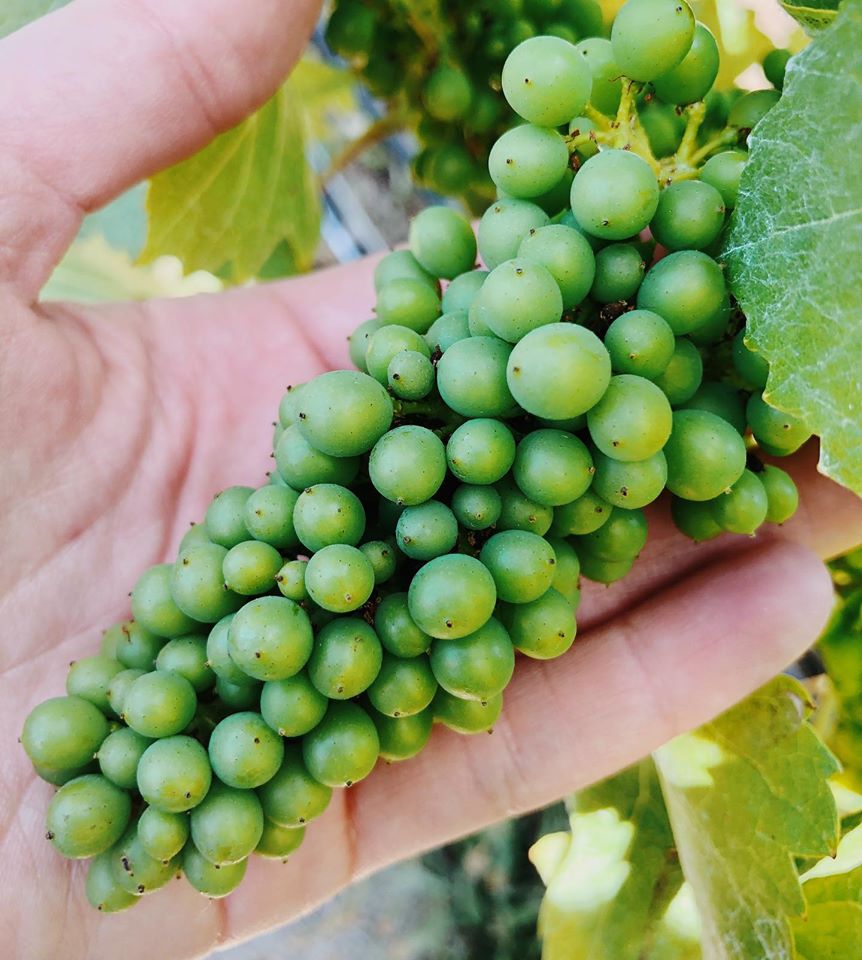 Have you Tried it? Have you tried today's wine, or prepared today's recipe? If so, we would love to hear from you! Give us a shout out on Instagram or Facebook with a picture of what you prepared, or let us know down below in the comments how it turned out! We can't wait to hear from you!
0