This post has been sponsored by Drinkworks® Home Bar by Keurig®. All opinions expressed are my own. This content is for 21+. Please enjoy responsibly.
Who says iced tea is a summer only drink? We're serving up this crisp golden classic with a lemon wedge for an easy, yet elegant holiday cocktail.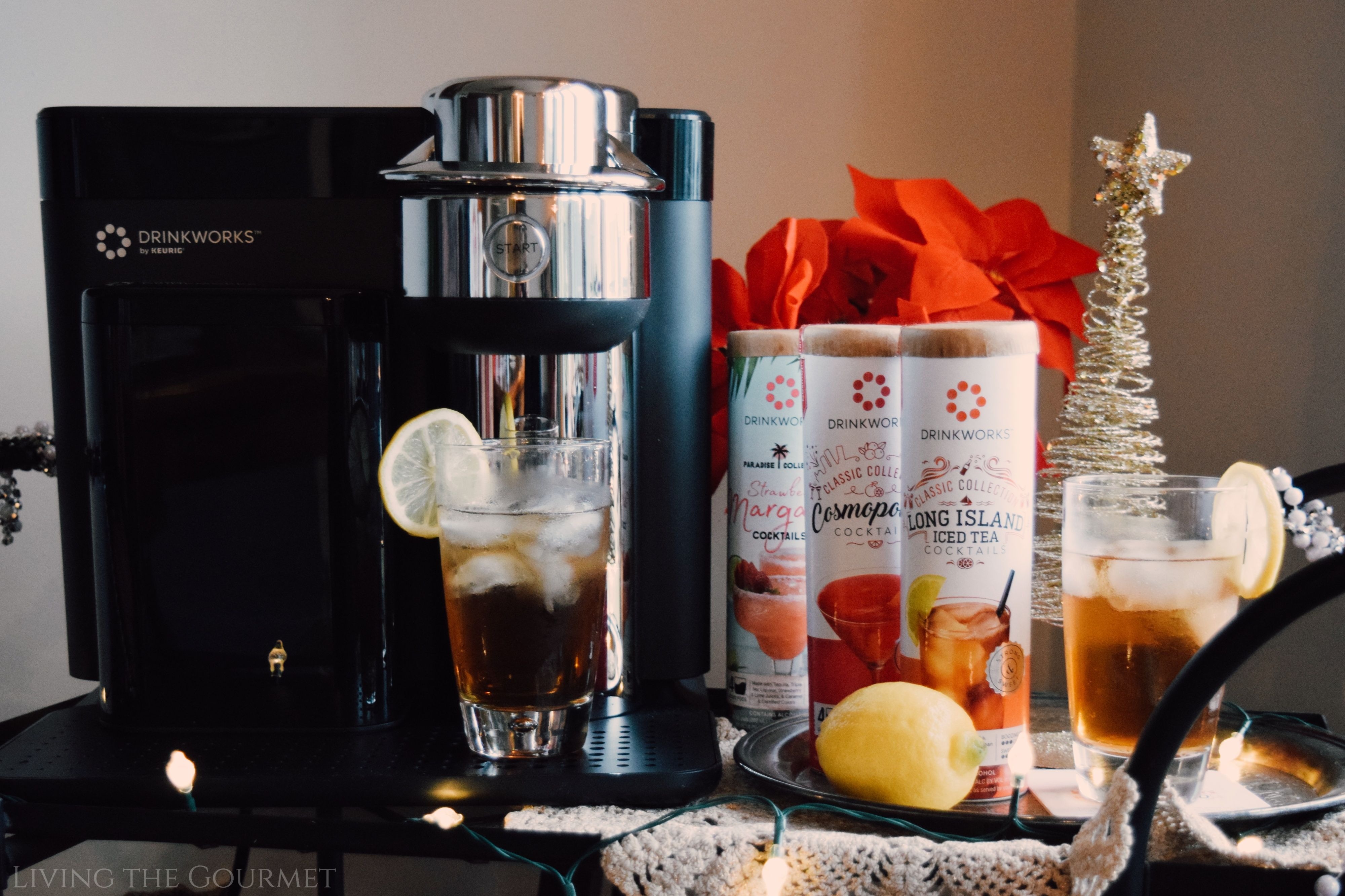 I was recently asked "If you were about to be stranded on a desert island, and you could take two things with you, what would they be?"
If I were to survive such a situation, I realized I would need precisely two things, "Morning coffee and dinner parties." For I knew I would likely expire from lack of one or the other before terminal levels of thirst and hunger set in.
Joking aside (or was I?), these are indeed my two most favorite things in the world, on whose unequaled glories I could muse indefinitely – and I'm only partially exaggerating (or am I?).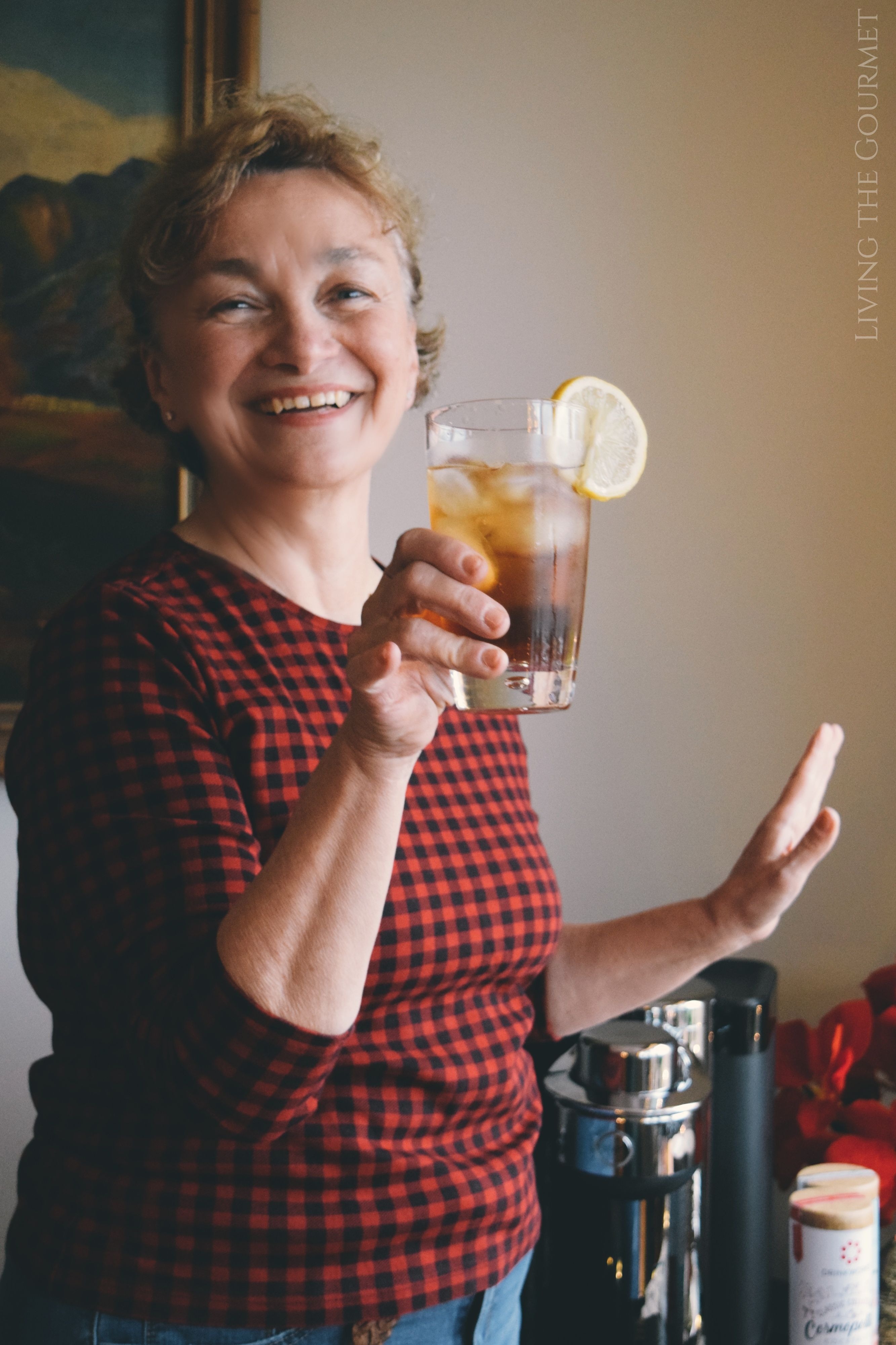 As with most of you, morning coffee sets the pace and tone of my day and is something I actually look forward to sometimes as I'm going to bed. On the opposite end of the spectrum, dinner parties are a victory celebration at the end of a long workweek, where my friends and I can exchange the week's war-stories over dinner, and then trade bits of gossip over cocktails. Not only that, but dinner parties are one of my favorite excuses to set a truly fancy table, and to plate a meal as if I'm readying photos for you, my beloved audience. To borrow a bit of sentiment from Emperor Nero (yes, that Nero), dinner parties for me are an excuse to 'feel like a human being again.' Granted, he was talking about the Domus Aurea, which translates literally as 'golden house,' but the point stands.
That said, I'm not someone who settles for 'drinkable warm caffeine' when it comes to coffee, nor am I someone who settles for subpar cocktails at my dinner parties. With that in mind, it should come as no surprise that I'm an absolute sucker for anything that improves either my morning coffee or my dinner party cocktail hour.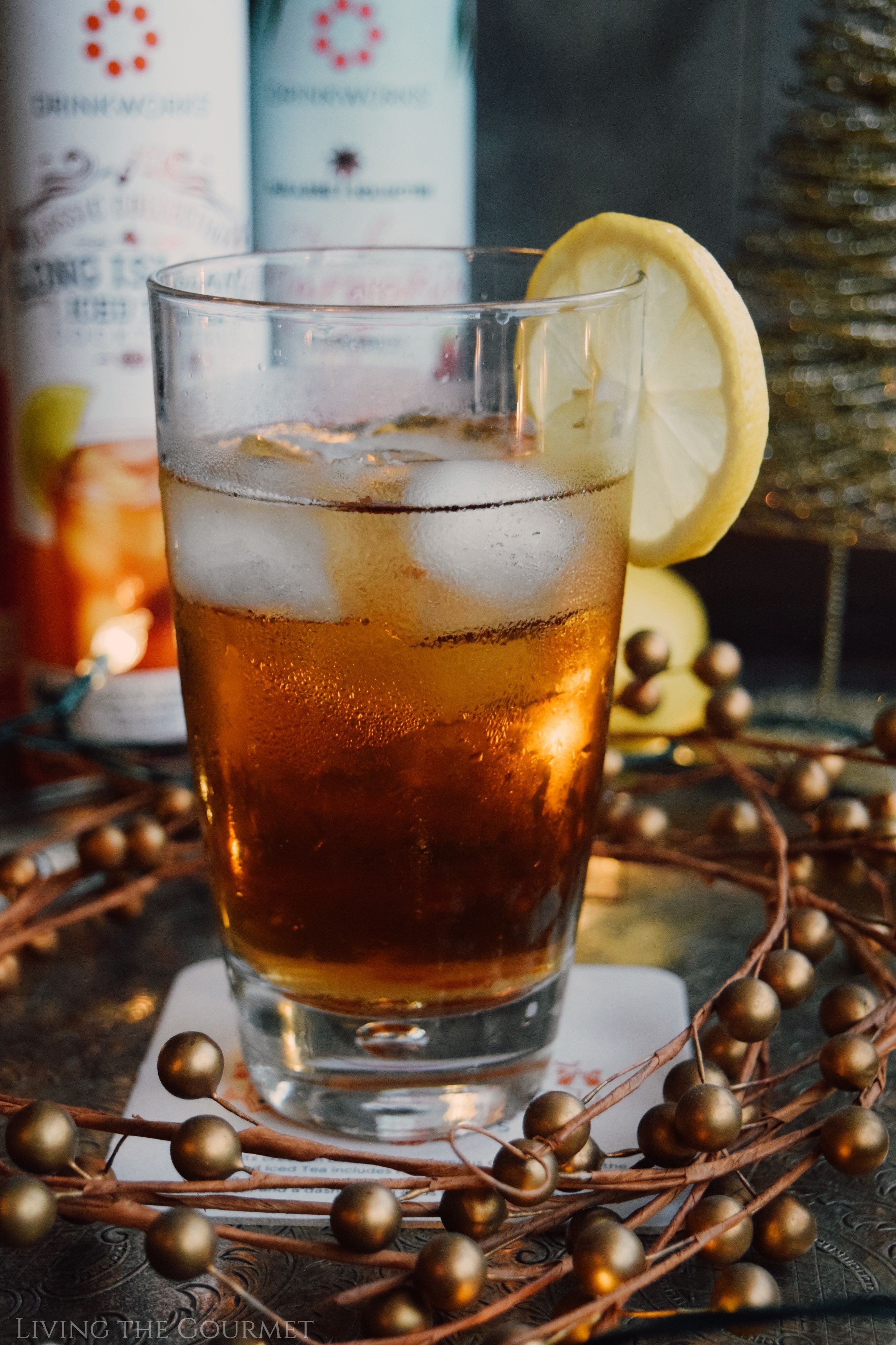 Now, while I've been using the single serve coffeemaker for quite a few years to achieve reliably delicious coffee at the press of the button, cocktails are a different story. In contrast to being a 'push button barista,' up until recently the only way to ensure reliably good cocktails for one's guests was to become something of an amateur mixologist – in addition to keeping a well-stocked shelf of liqueurs, bitters, mixers, and all of the other various paraphernalia for whatever line of drinks happened to be in vogue at the moment.
All of that has changed, however, courtesy of the Drinkworks® Home Bar by Keurig®.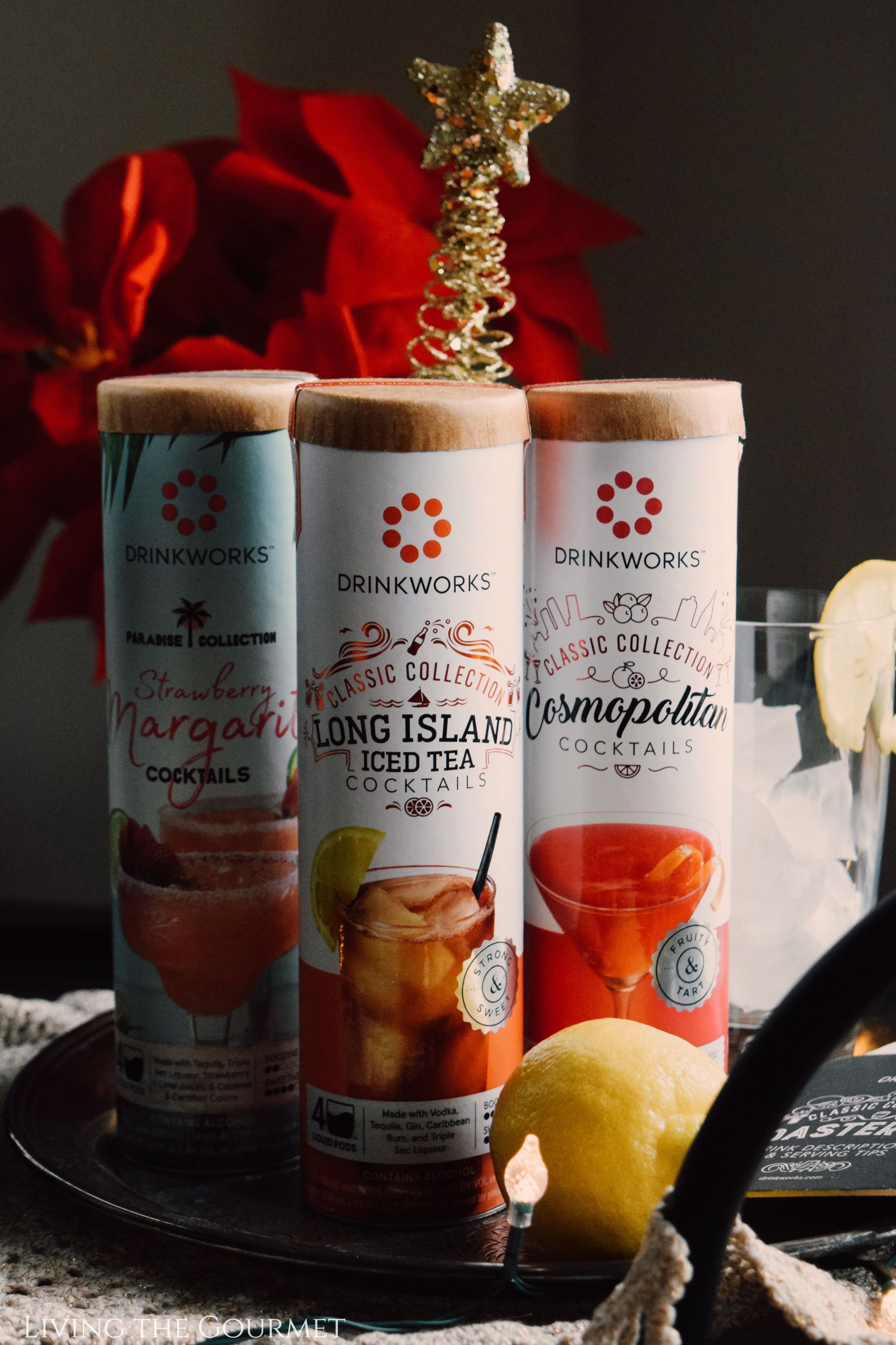 The Drinkworks Home Bar – A Fully Stocked Shelf In One Pod
1) One Button for all your favorite cocktails. Making drinks is an art unto itself. Every cocktail has not only its own list of ingredients, but also its own process. With the Drinkworks Home Bar, the opposite is true. Set a pod into the machine, press a button, and you've got a chilled cocktail. It literally couldn't be easier. The entire process takes less than a minute.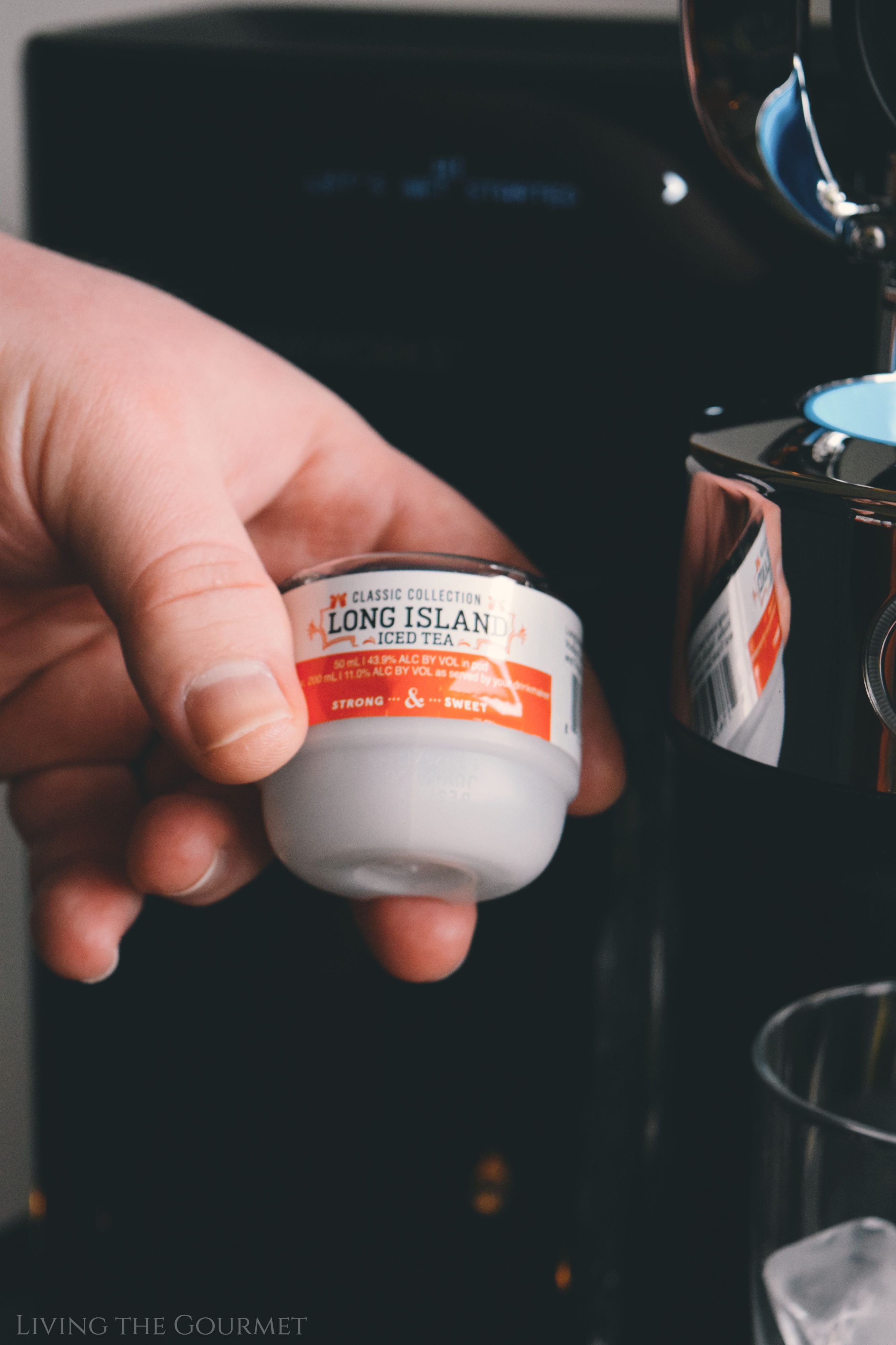 2) Affordability. The Drinkworks Home Bar clocks in at a mere $399, with an additional $100 off the already reduced price of $299 thanks to a limited time offer exclusive to you, my readers. Yes, that means you can have expert level cocktails, at home, at the press of a button, for just $199. You and your guests are worth it. Make your next home cocktail hour come to life (or gift one to a friend) with a Drinkworks Home Bar by ordering HERE today, and get Free Shipping as an added bonus. Make sure to check the website to see if it's available in your state.
3) Chilled Drinks. Do you like lukewarm drinks? Of course not. Do you like carting around bags of ice from the supermarket freezer only to find that half the bag has melted into the trunk of your car by the time you've arrived home? Neither do I. With the Drinkworks® Home Bar by Keurig®, you can have chilled cocktails courtesy of its internal cooling mechanism, without the hassle of the supermarket freezer.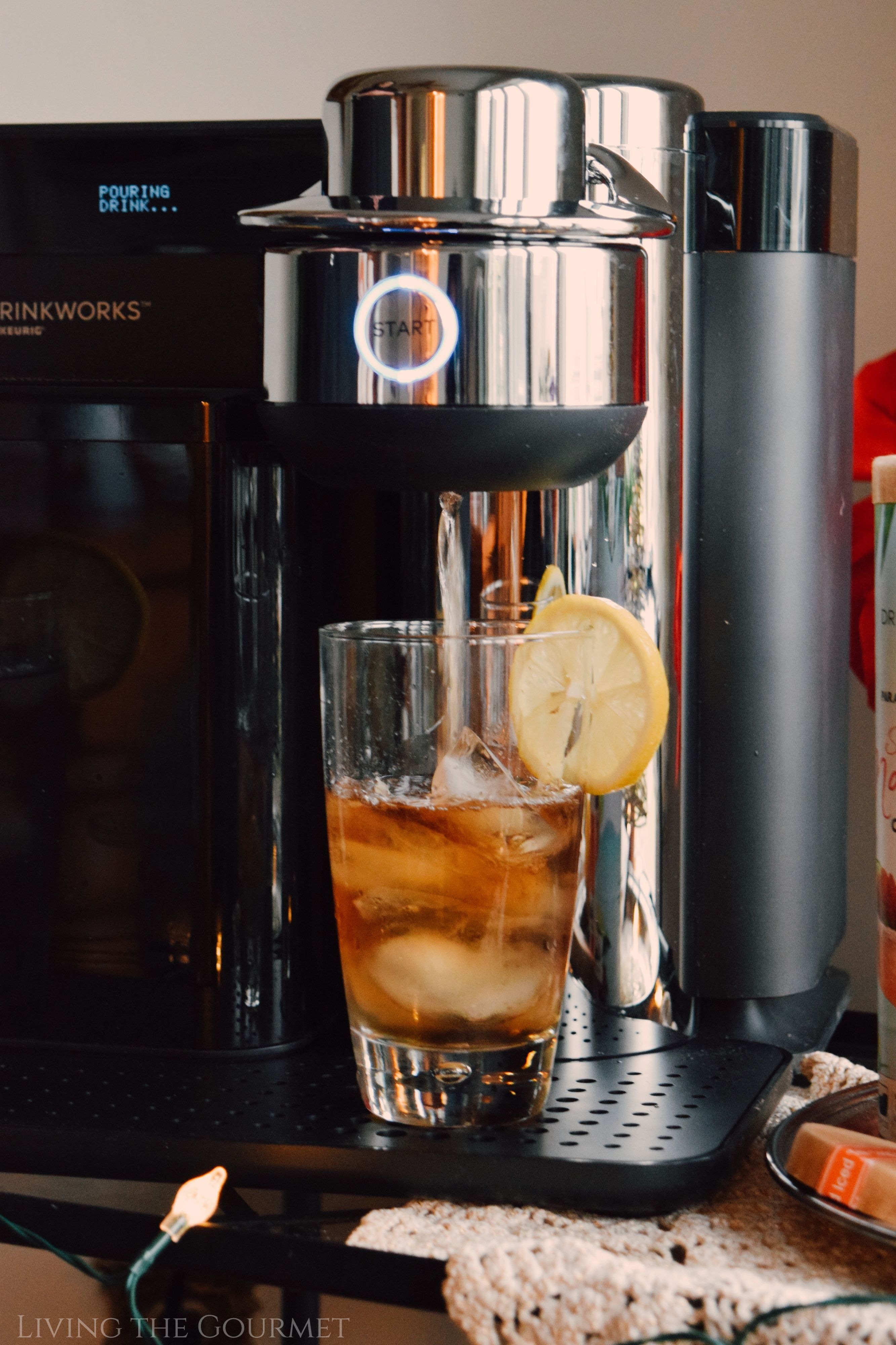 4) All the Favorites – Including Yours. Being a native Long Islander, I just had to try the Long Island Iced Tea first, which is a mix of vodka, tequila, gin, Caribbean rum, and triple sec. Yes, it was as delicious it sounds. Other varieties include classics like Margarita, Cosmopolitan, Mojito, Moscow Mule, Whiskey Sour, White Russian, and Old Fashioned, among many others. With more than two dozen flavors, including spritzers, hard ciders, and a range of cocktails, there's really something for everyone here – and even more varieties are on their way.
5) Great Value. The drink pods come in 'sleeves' of four pods each. At around just $15 per sleeve, you're paying around $4 per drink, well under what you would be paying at a bar, club, or restaurant, and certainly costs less than maintaining a stocked home bar of the same premium ingredients and mixers contained in the pods.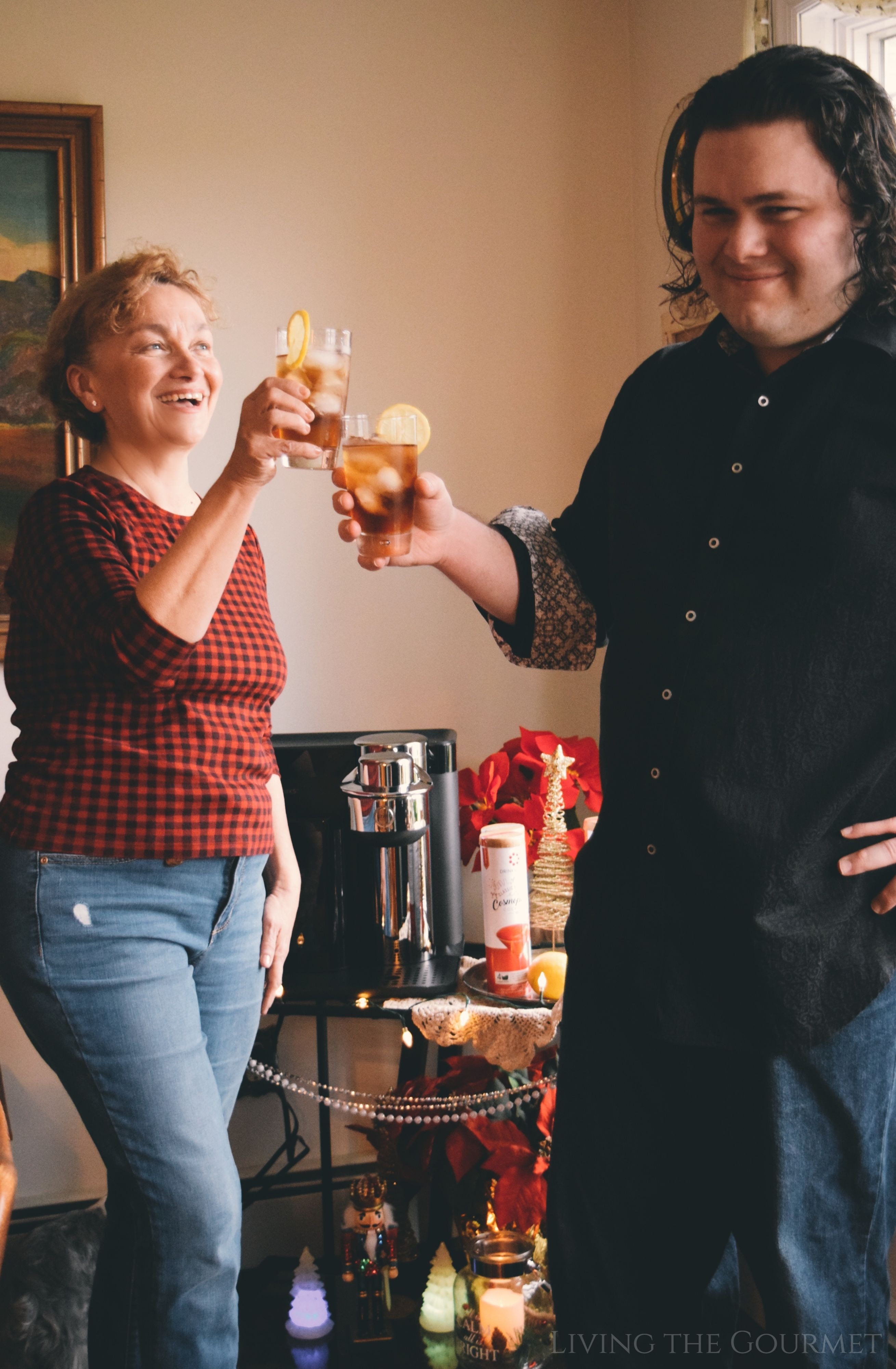 6) All The Occasions. Whether it's the holidays, an at home cocktail hour, dinner parties, or quality time with loved ones, the Drinkworks Home Bar has your imbibing desires covered, and makes a delicious conversational piece in and of itself. Think of it as an 'open bar' at every party you throw.
It's such a great value and makes a great gift idea! And, ordering is simple and easy to do, simply purchase directly through my link and the discount will be automatically applied to your cart.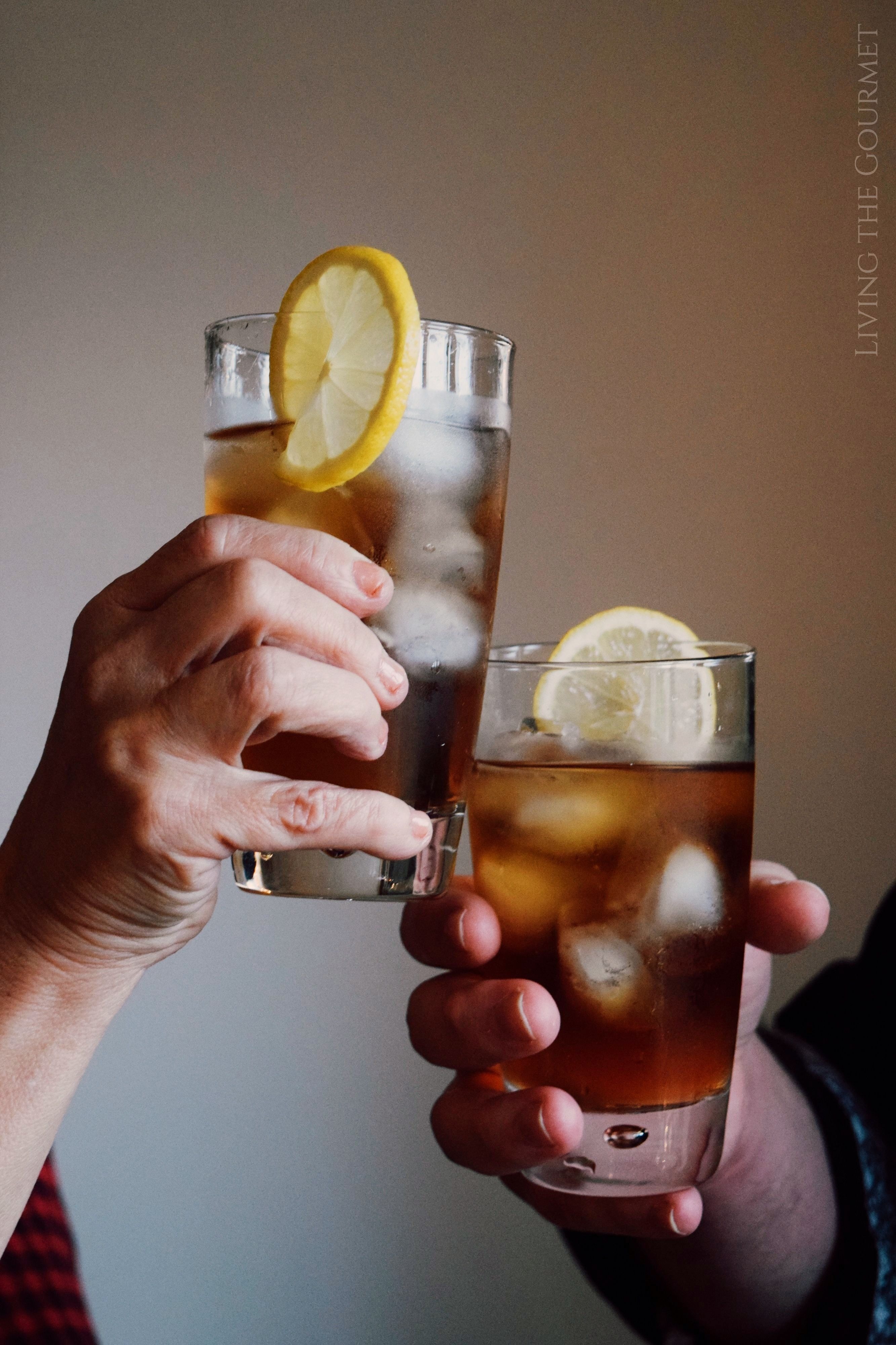 Have you tried a Drinkworks Home Bar cocktail?
If so, let me know in the comments down below, or post a picture to Instagram, or to Pinterest showing off your drink, and I'll give you a shoutout on Instagram, or post your pin to one of my Pinterest boards!
This is a sponsored post written by me on behalf of Drinkworks® Home Bar by Keurig®.
0