This post has been sponsored by Yarden Wines. The following message is intended for an audience 21+ and all opinions expressed are my own. Please enjoy responsibly.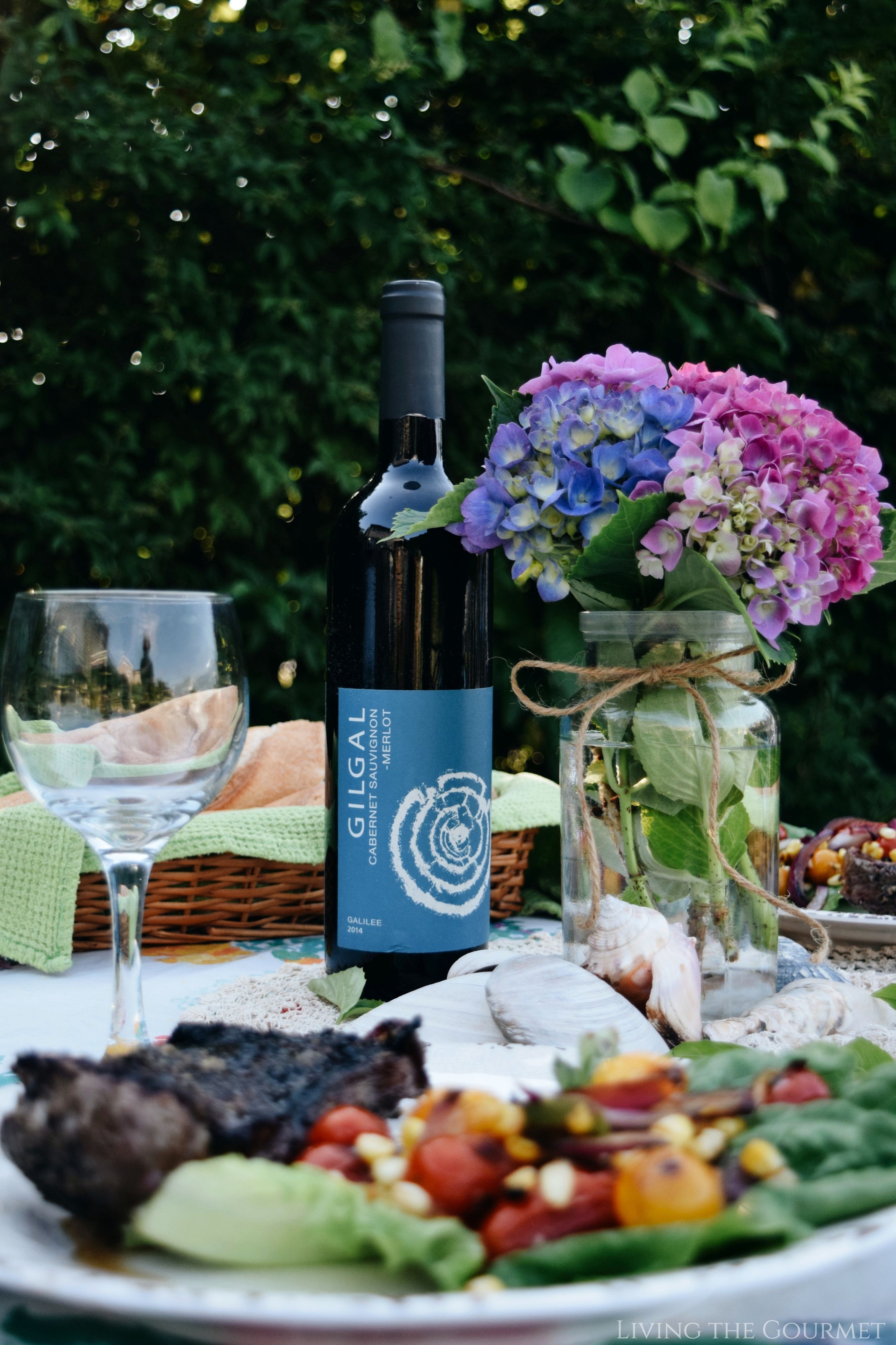 Today we're taking a look at a bottle from Israel's most prolific and prominent wine region – Galilee, courtesy of Yarden.
If you enjoy today's review, be sure to keep an eye out over the coming weeks, since I'll be reviewing three more of their bottles each Friday this month.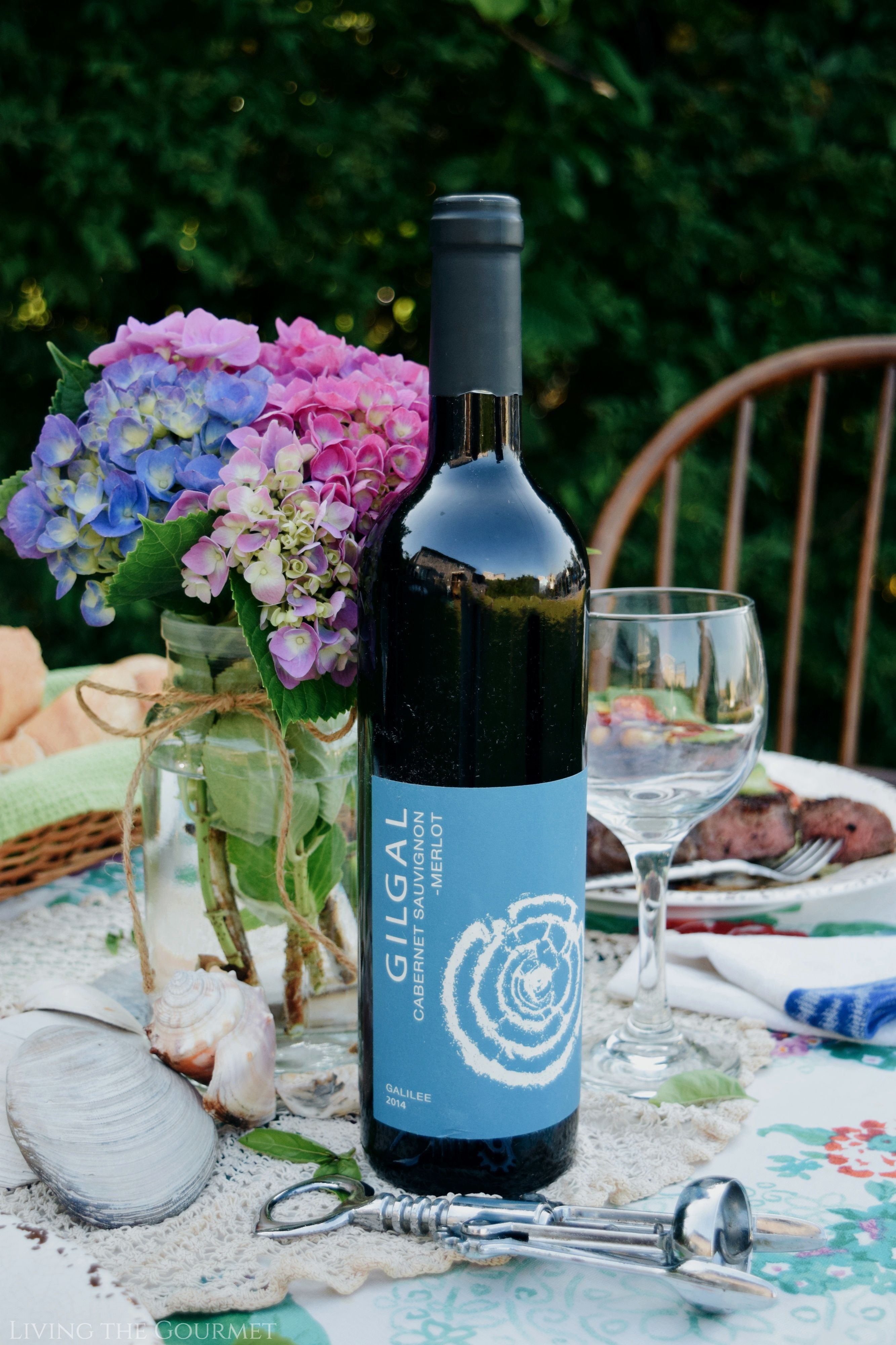 The 'Where' – Golan Heights, Galilee, Israel
For many, the collective perception of Israeli geography, and of the Middle East in general, is woefully shaped by Hollywood and video game depictions of the area.
To watch movies like "The Four Feathers" or "Kingdom of Heaven," or to play video games like the Total War series (I'm looking at you Rome II and Medieval II), you would think that the entirety of the continent was paved in sandstone and clay, and awash in amber desert.
In truth, most of Israel is, well…quite green. Something a bit like this.
Perhaps this misperception is why it comes as a surprise to so many to learn that, when it comes to wine, Galilee is to Israel what California is to America. In fact, the modern Galilean landscape is peppered by hundreds of wineries.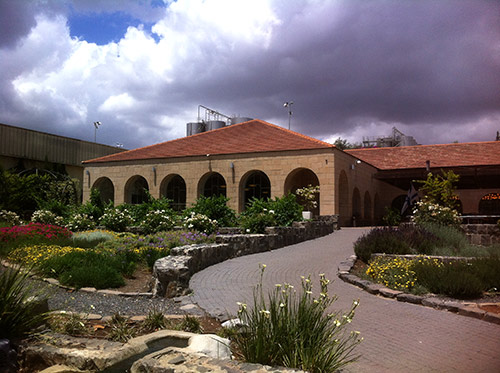 In particular, the Golan Heights has become Israel's premier wine region, and even a cursory review of the area reveals why. Featuring high altitudes, chilled breezes, and volcanic basalt soil, with many wineries being located well over a thousand meters above sea level, this area in particular could hardly be more ideal for viniculture.
The Bottle – A Showcase
Today we're reviewing a Gilgal Cabernet Sauvignon-Merlot 2014, which came to us courtesy of the Golan Heights Winery. As the name suggests, this particular is a half-and-half blend of Cabernet Sauvignon and Merlot.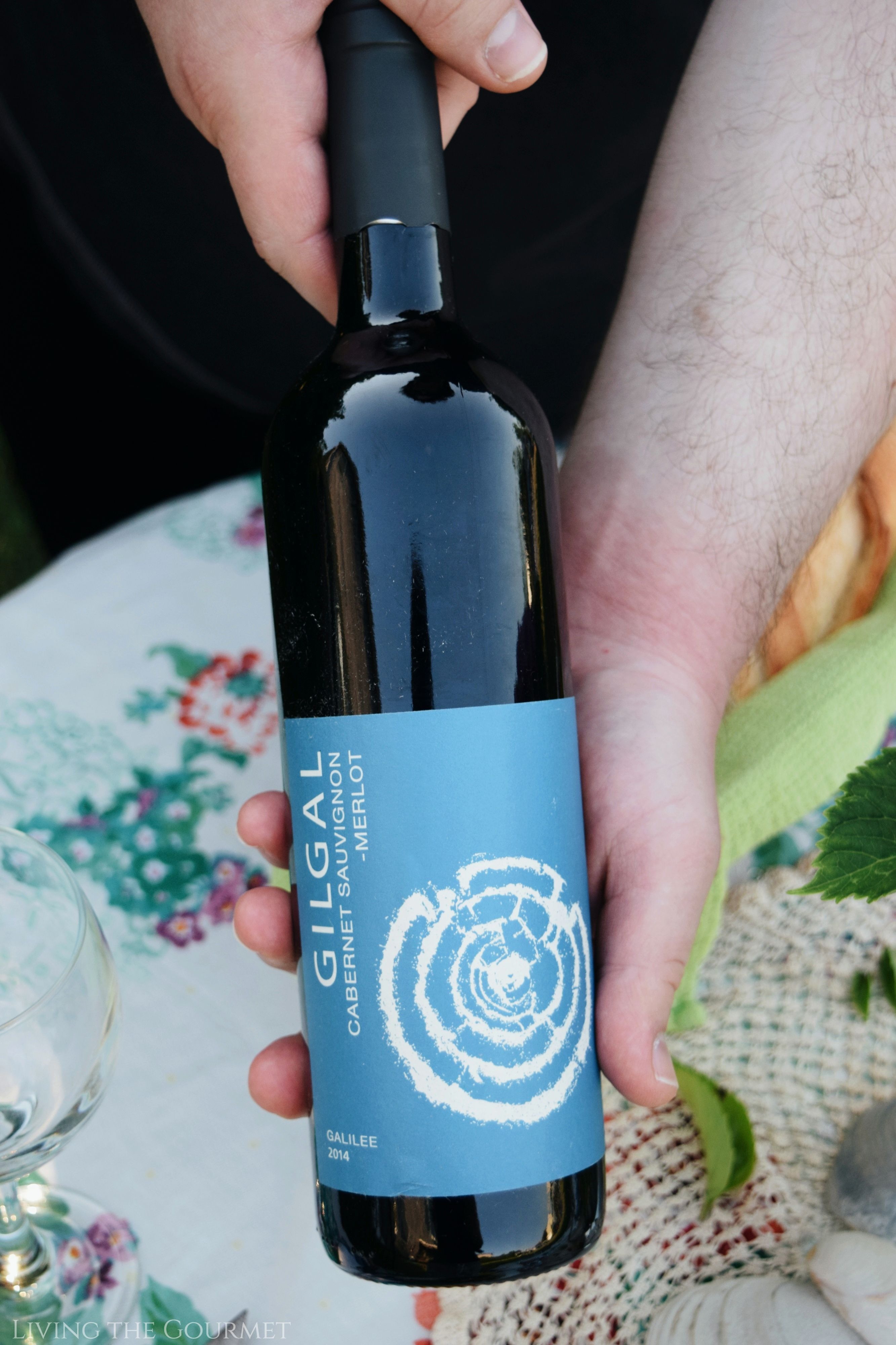 Aromatics and Tasting – The Review
The wine introduces itself with dark fruit aromatics off the top of the glass, perhaps crushed blueberries and plum. Towards the middle, faint spice notes manifest through the fruit, with just a hint of dried herbal essences, a pleasant mix of dried oregano, and a touch of sage or basil. On the palate, the wine is medium bodied, while the aromatics largely carrying over to the flavor profile. The herbs from the aromatics are quite a bit more pronounced, and the fruit notes manifest as deep red cherry and stewed plum.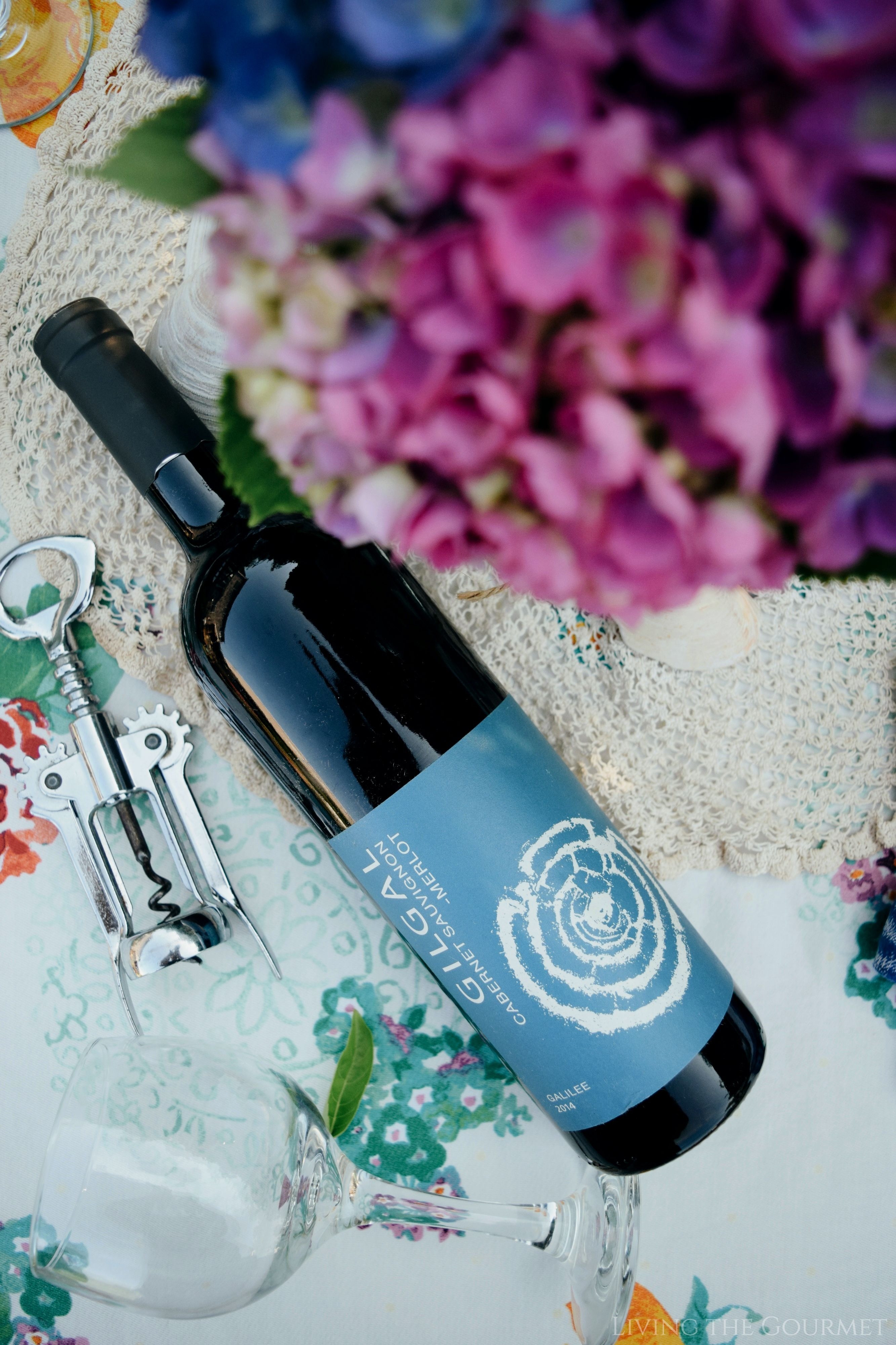 What to Eat – Pairing Today's Bottle
For today's bottle, think 'summer.' All sorts of barbecued delights pair excellently with today's wine. Think barbecued ribs with a spicy red dipping sauce. Barbecued or even pan seared steaks would also pair excellently, with just a bit of crisped char on the outside. Pair either of those with a grilled salad, and you've got a match made in BBQ-Paradise.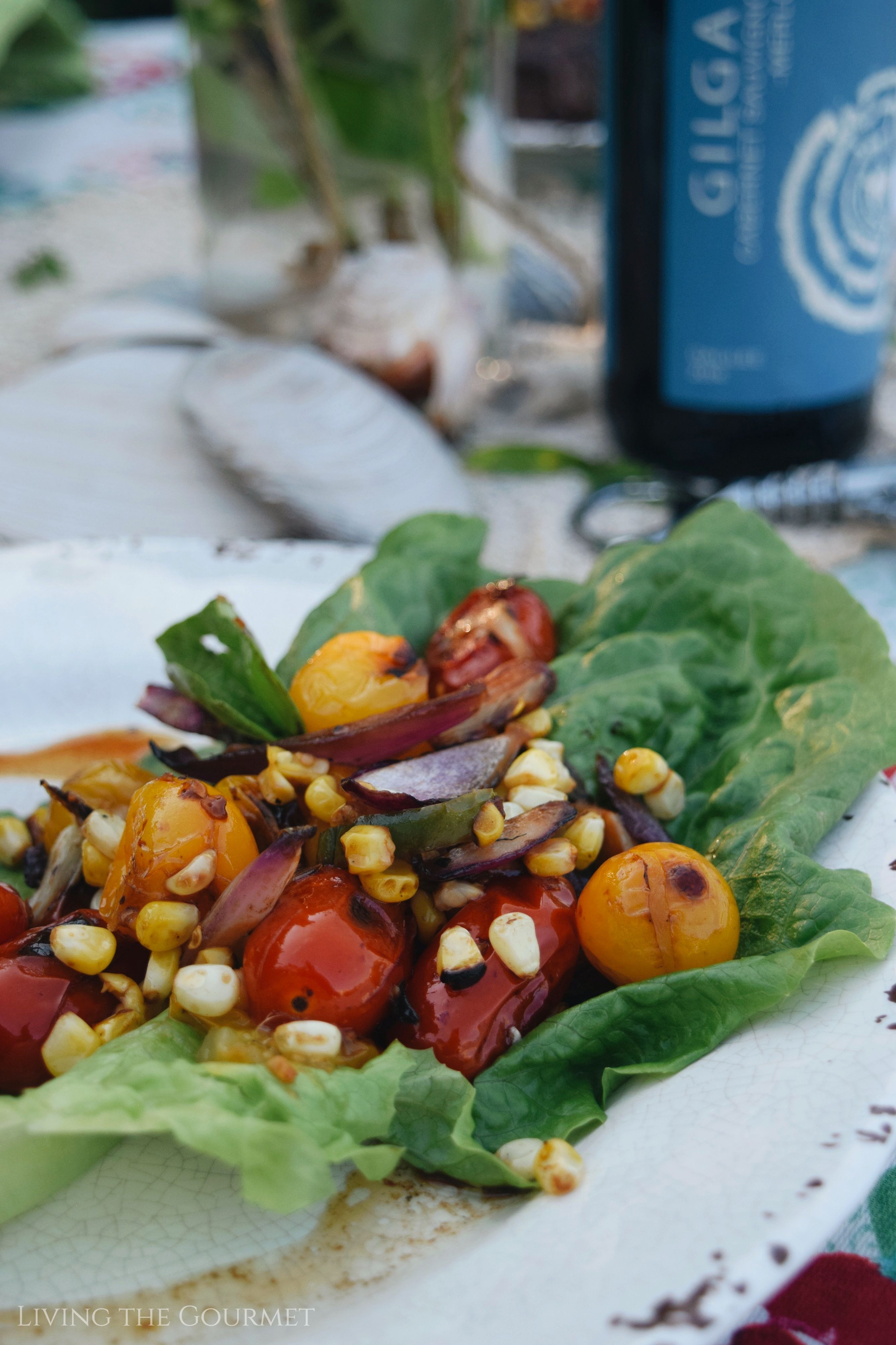 For example, we have today's recipe. I began with two one-pound steaks, rubbed those down in a paste I prepared from salt, olive oil, and whole peppercorns, and then let them sit for a bit, and set them right on my hibachi. To go along with the steaks, I prepared a blistered tomato salad with grilled corn and onions, and then plated the salad on whole romaine leaves. You can grab the recipe below for full details.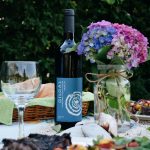 Pepper Crusted Steak featuring Yarden Wines
---
Author:

Total Time:

25 minutes

Yield:

2

1

x
For the Steaks:
2

Angus Loin Boneless Strip Steak

2 tablespoons

- Crushed peppercorns

2

tbs. fresh ground sea salt

3

-

4

tbs. of olive oil
For the Grilled Tomatoes:
1

pint

of red grape tomatoes

1

pint

of yellow grape tomatoes

4

cloves of garlic - rough chop

1

jalapeno - sliced
About

10

basil leaves

1

red onion - rough sliced

1

ear of corn - grilled

3

tbs. olive oil

1 tsp

. salt

1/4 tsp

. red pepper flakes

1/4 tsp

. black pepper
Whole Romaine leaves
---
Instructions
For the Steaks:
Remove the steaks from the refrigerator about 20 minutes before grilling.
Crush the peppercorns with a rolling pin and add the sea salt to a small bowl. Add the olive oil and rub the steaks with this mixture on both sides.
Heat your grill to high or if using charcoal like me, be sure the coals are red and ready.
Place the steaks on the grill and cook until golden brown and slightly charred, 4 to 5 minutes. Turn the steaks over and continue to grill 3 to 5 minutes for medium-rare (an internal temperature of 135 degrees F), 5 to 7 minutes for medium (140 degrees F) or 8 to 10 minutes for medium-well (150 degrees F).
Place the steaks to a cutting board or platter and let rest 5 minutes before slicing.
For the Grilled Tomatoes:
Heat a large cast iron frying pan and place the cherry tomatoes. Sprinkle with sea salt and let them char.
Add the sliced onion, sliced jalapeno and garlic to the tomatoes and drizzle with a tbs. or two of olive oil. Let the onion get slightly charred and soften. Add the seasonings and toss.
Heat another cast iron frying pan and place the ear of corn in the dry pan to char. When the corn begins to char drizzle a tbs. of olive oil over the corn and continue to let the corn get nice and charred.
Remove the corn from the pan and let it cool. When the corn has cooled down and is manageable to handle, slice the kernels of corn off the cob and add to the tomatoes and toss.
Add the fresh basil and toss.
Taste for seasoning.
Serve in a Romaine lettuce leaf for a real nice presentation.
Prep Time:

10 minutes

Cook Time:

15 minutes
Recipe Card powered by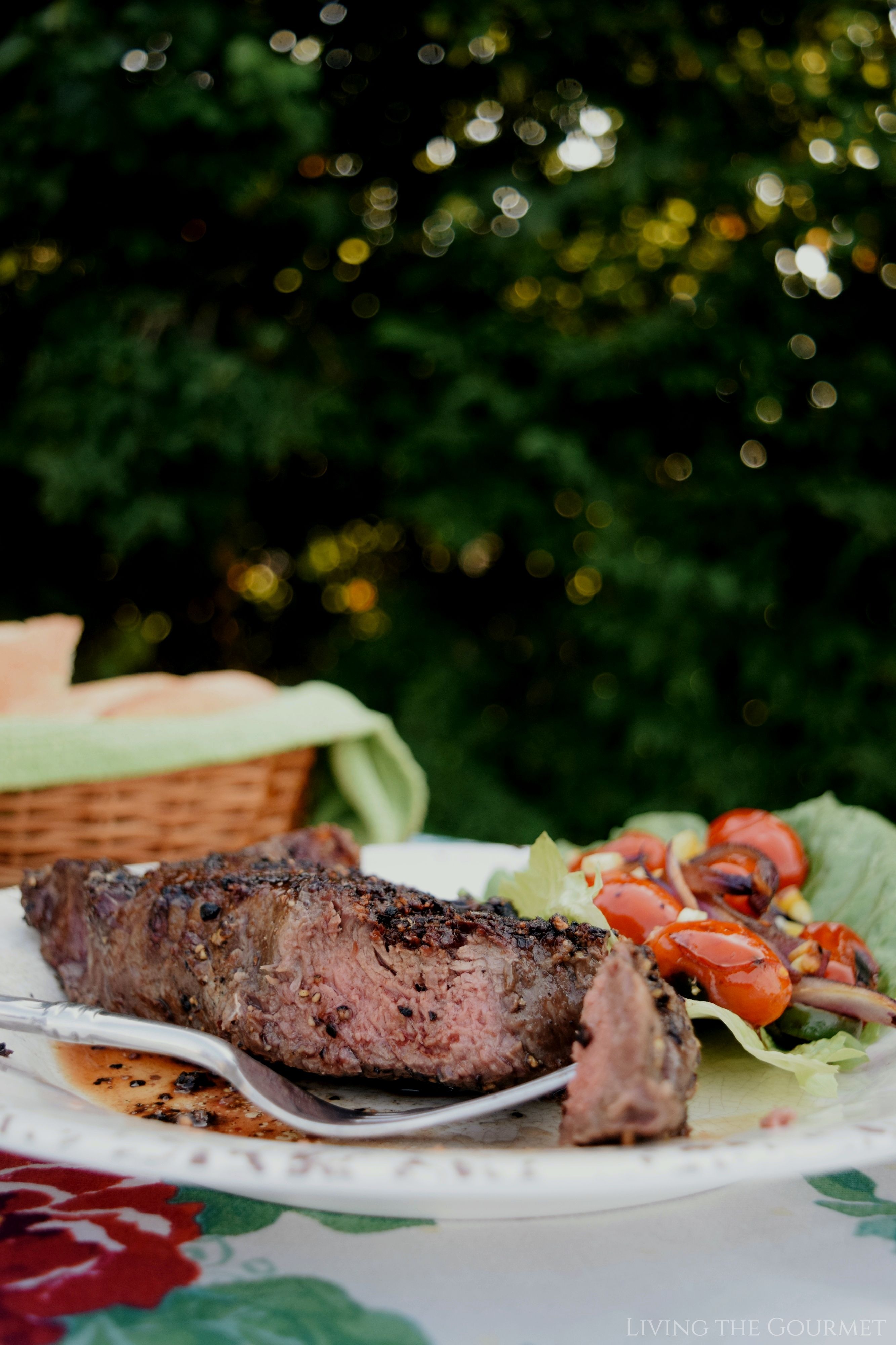 The Occasions – When To Serve This Bottle
For me, this bottle is refined without being pretentious, the sort of 'quality easy drinking' that one might imagine enjoying on a warm summer day or early evening.
Like most decent cabernets, this is a sturdy red wine, well suited to pairing with most barbecued favorites, from steaks and burgers, to grilled shark steaks and salmon.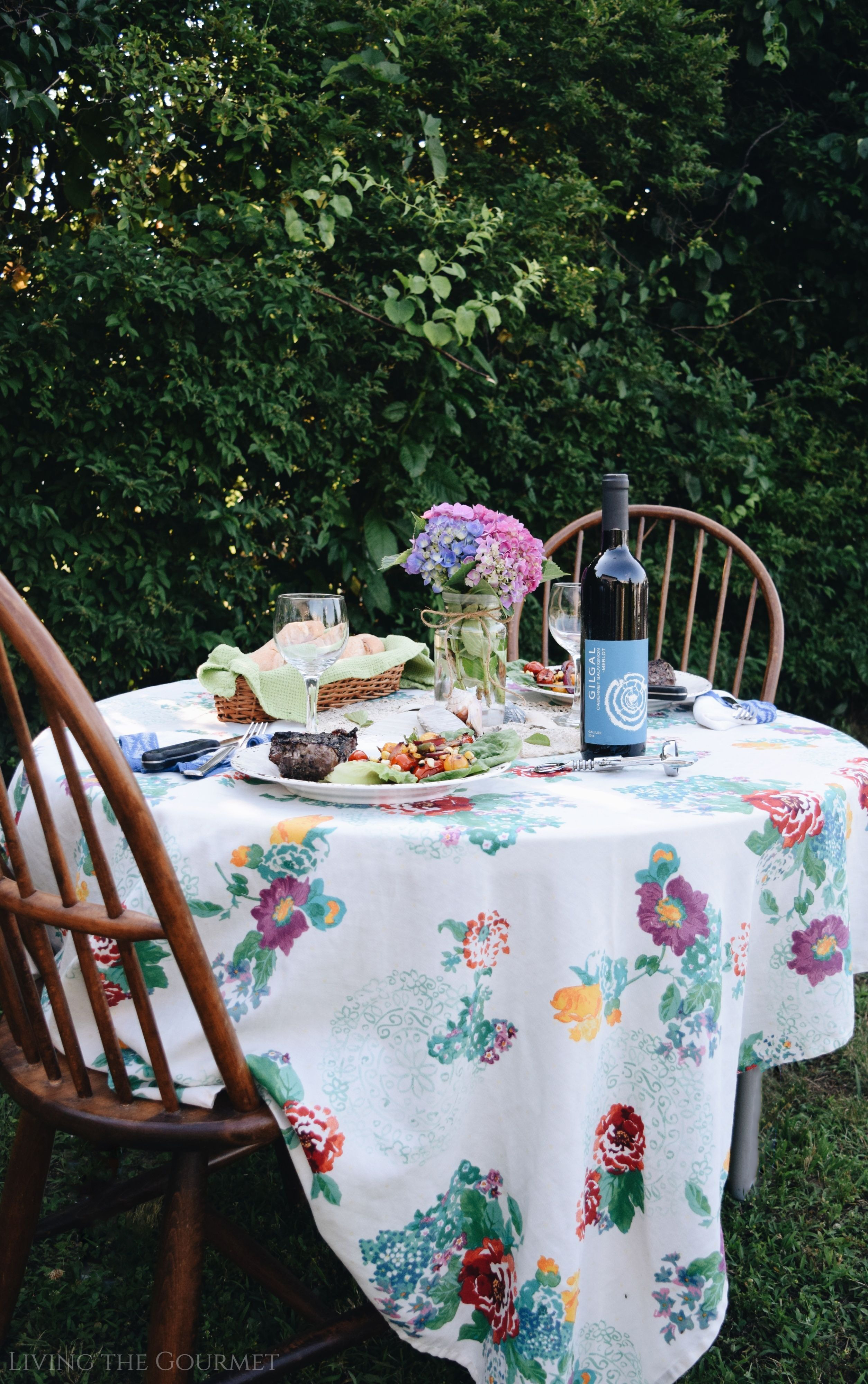 Have you tried today's wine, or prepared today's recipe? If so, we would love to hear from you! Give us a shout out on Instagram or Facebook with a picture of what you prepared, or let us know down below how it turned out.! We can't wait to hear from you!
Cheers!
1