This post has been sponsored by Stirrings.com. All opinions expressed are my own.
The Cosmopolitan is perhaps the single most polarizing cocktail on the modern menu. This is one drink that you either absolutely love, or find bitingly obnoxious, and that divide largely comes down to a strangely precise generational gap.
But is this polarization justified? Let's find out.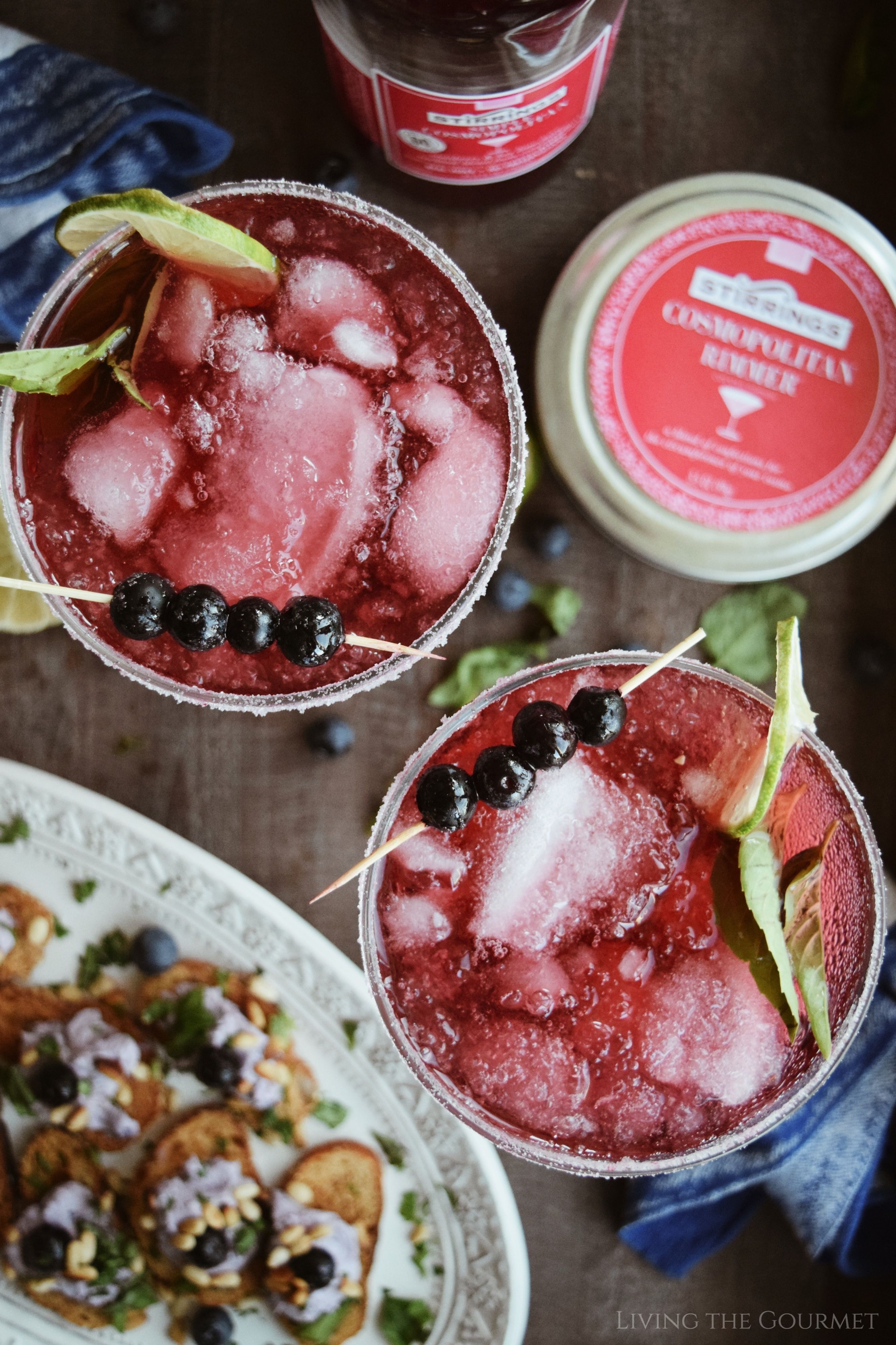 The Backstory Part One: Sex and the City, and Contrarian Hipsters
If you're roughly over the age of thirty-five, you probably know the cosmopolitan as "That cocktail Carrie Bradshaw liked." As a result, you probably also had a hand in making the drink the single most popular cocktail in North America during the Sex and the City craze and for years afterwards. In fact, the cocktail became so outrageously popular that bartenders began to actively despise the drink due to the positively obscene numbers of them that they were preparing for the 'then-hip' twenty-somethings looking to do their best Bradshaw imitation while out on the town. This cosmo-fatigue on the part of bartenders was related as far back as 2006 by Bianca Antonacci in an article for SFGate.com aptly titled "Five Drinks That Bartenders Just Hate to Make," and that sentiment was echoed in 2018 by Robert Simonson in his interview with SplendidTable.org for his book A Proper Drink.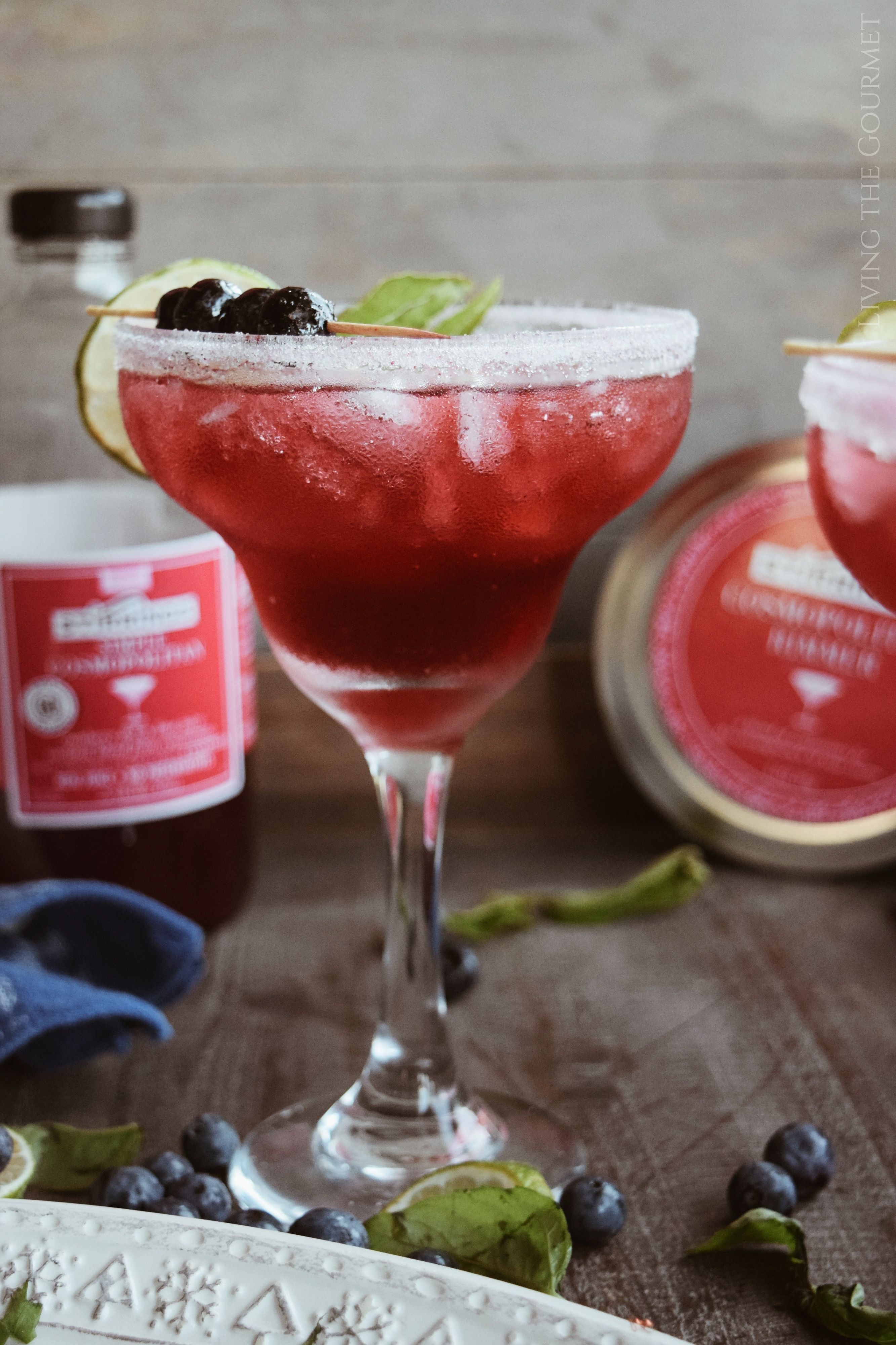 However, if you're under thirty-five and are familiar with the modern mixology scene, you've probably been caught up on one side or the other of such debates as "Let's Stop Pretending the Cosmopolitan is a Terrible Drink. It Isn't," as posted on Liquor.com by Amy Zavatto in 2018. Articles such as hers are a long-overdue response to the half-decade old "Hipster Offensive" against virtually all 'establishment drinks' that aren't a 'Gin and Tonic,' as described in Jessica Barret's 2018 article for inews.co.uk "Gintrification: How Gin Became the Hipster Drink of Choice," and few drinks were more 'established' than the cosmopolitan.
Regardless, if you can get past the 'accidental politics' of the cosmopolitan, there's a delightfully lightheartedly, easy-drinking cocktail waiting for you right below the surface, whose fruit and citrus profile doesn't require a 'faux-snob palate' to appreciate.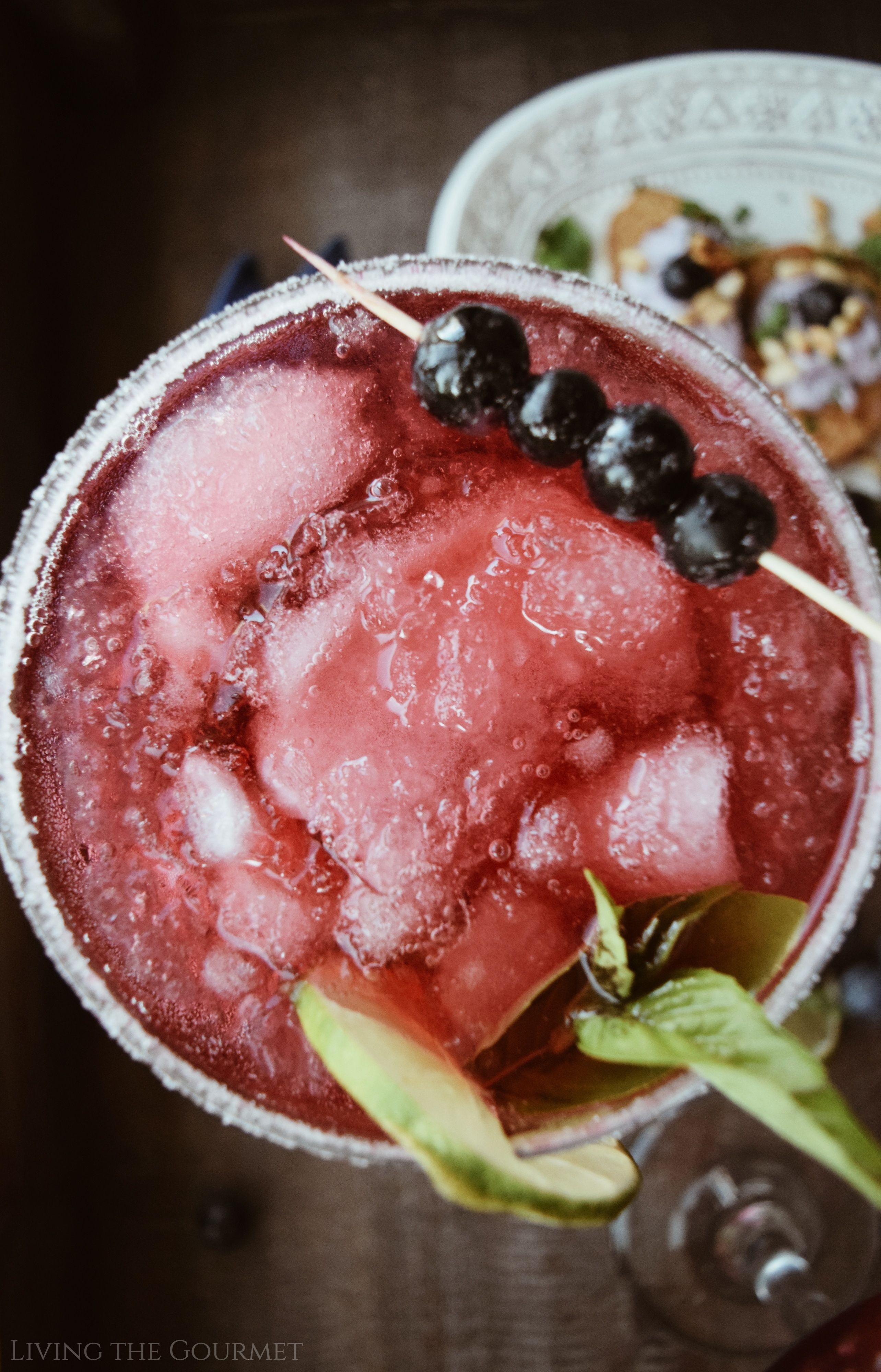 The Backstory Part Two: Before Sex and the City
As with most cocktails, tracking down anything resembling a 'precise' history is basically impossible.
However, you might be surprised to learn that the modern incarnation of the cosmopolitan probably predates the fictional Ms. Bradhsaw by less than a decade. In fact, in one proposed history of the cosmopolitan, the drink was devised by a certain Toby Cecchini in Keith McNally's famous Odeon in 1988, where he put together the now famous combination of – and I quote – "Ocean Spray cranberry juice, Absolut Citron Vodka, Cointreau, lime juice, and a twist of fresh lemon."
The backstory to that fateful combining of ingredients is a book unto itself, involving Madonna, Barbara Streisand, the Odeon's 'secret' staff-only cocktail, and a chatty waitress with "A recipe I got from some friends from San Francisco." It's a gossip-rag story that my current word count simply doesn't permit my delving into in any further detail – sorry for the tease.
However, if that version of history gives the cosmopolitan just a bit too much of a baby-face for your taste, fear not. Another proposed origin for the cocktail dates back to the early 1930s. In the book "Pioneers of Mixing at Elite Bars 1903-1933" by Charles Christopher Mueller, published in 2009, we find an eerily similar cocktail recipe calling for "A jigger of Gordon's Gin, two dashes of Cointreau, fresh lemon juice, and a teaspoon of raspberry syrup." Strangely, the recipe details that the syrup is 'preferably homemade.'
And that leaves us all with the cosmopolitan tracing its origins either to the star-studded Odeon surrounded by popstars or to the grimy underworld of Prohibition Era speakeasies.
A classic case of "Something for everyone."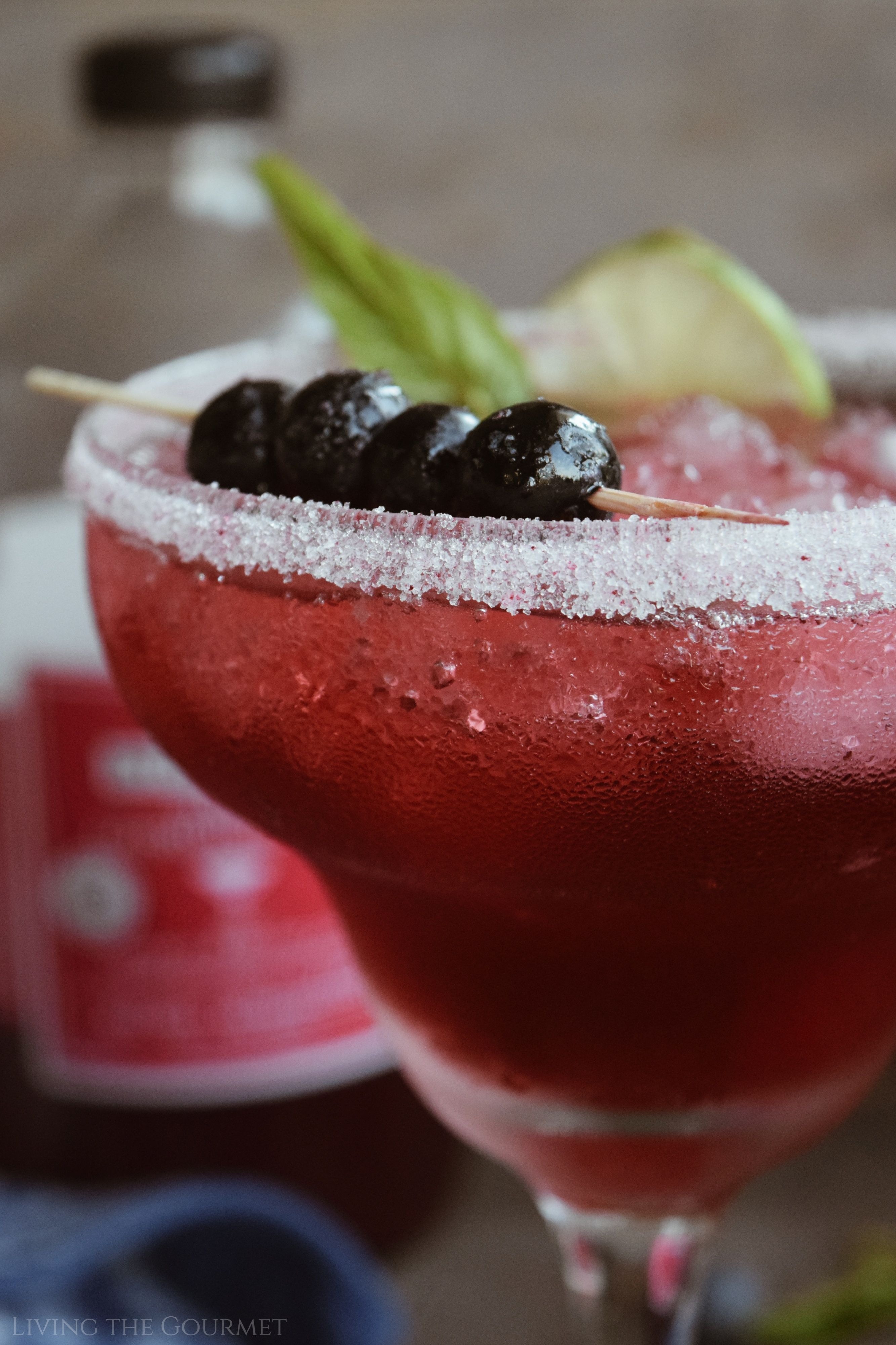 Making the Cosmopolitan At Home
The traditional ingredients for the modern cosmopolitan are supremely basic, and the mixing technique could hardly be easier. However, getting that 'perfect' cosmopolitan can be a bit tricky – as evidenced by the fictional Ms. Bradshaw who was forever demanding "perfection" in her cocktails.
Some suggest that key is going easy on the cranberry juice, others suggest adding no more lime or lemon than is absolutely necessary to detect their flavor. However, let's be real. Those rules might be worth experimenting with on your own, but let's say you're hosting a backyard Summer Happy Hour, or are playing bartender to a thirsty dinner party. In such cases, you're likely more concerned about "Predictability," "Assured Taste," and "Ease" than anything else.
For precisely those kinds of moments, that's where Stirrings products come in. Naturally, we're talking about their Cosmopolitan Rimmer and their Cosmopolitan Mix. We've also got their Grenadine on display for good measure.
Now, here's how we bring it all together.
What you'll need:
1) Cocktail Glasses, preferably martini glasses.
2) Drink Shaker or chilled jar with a lid.
3) Toothpicks
Simple!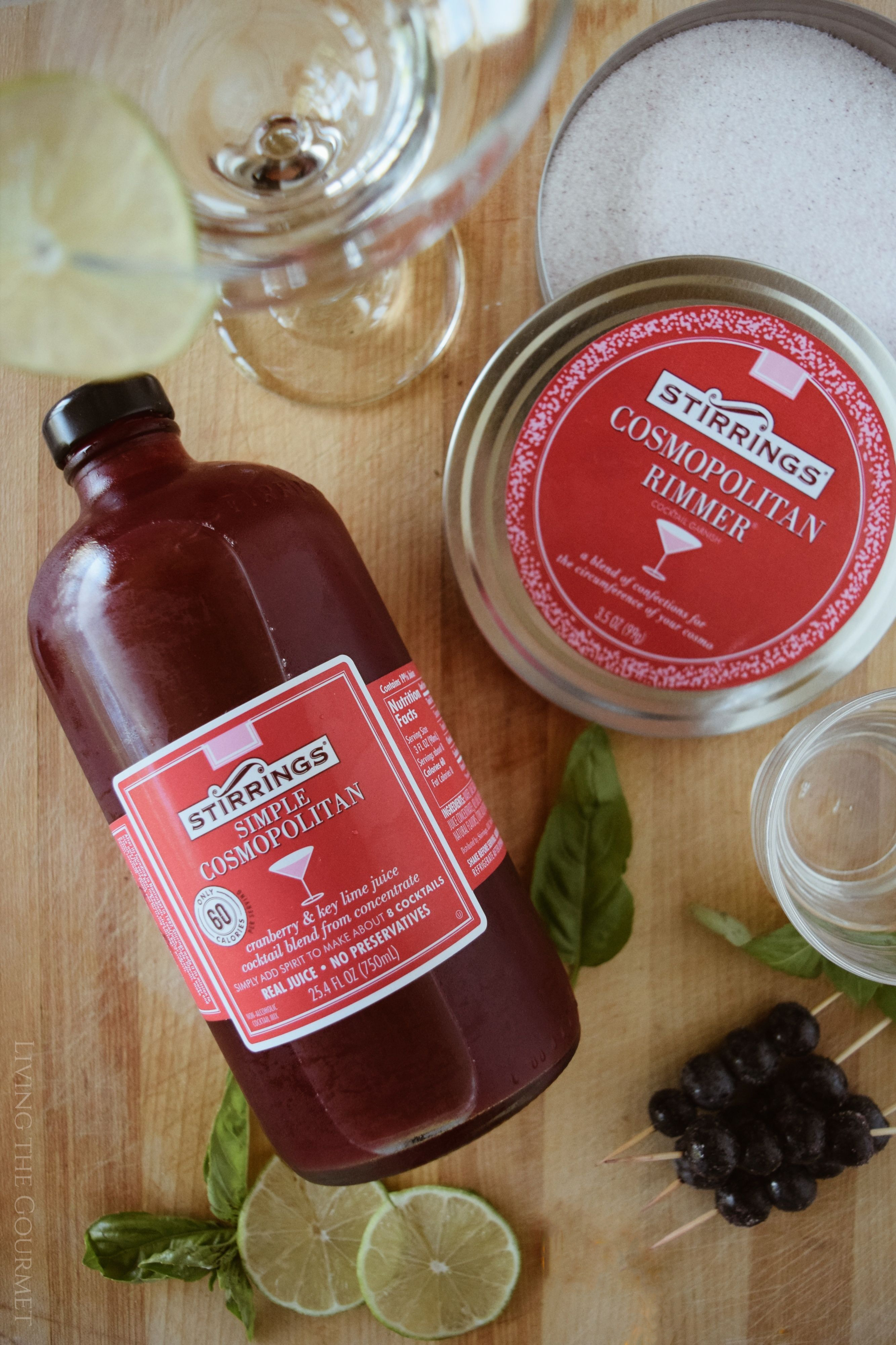 To start things off, skewer several blueberries on each toothpick, and set them aside. Then rub the rim of each glass with a wedge of lime or orange rind, your choice, and then dip the rim of each glass in the Stirrings Cosmopolitan Rimmer, and set them aside.
Next, in a cocktail shaker, or chilled jar if you don't have a shaker, combine one ounce of vodka – any quality brand will do – with four ounces of the Stirrings Cosmopolitan Mixer and shake well.
Then quickly spoon two ounces of shaved ice into each glass, pour the cosmopolitan into the glasses, and garnish with your skewered blueberries, basil, and a lime wedge.
And just like that, with barely any fuss, you've got a delicious cosmopolitan.
Pairing the Cosmopolitan
Unfortunately for Sex and the City fans "A cheeseburger, please, with a large fries and a cosmopolitan," probably isn't the most 'harmonic' of pairings for today's cocktail.
The cosmopolitan is light, fun, easy-drinking, and it needs a plate of something similarly light and 'easy' to go along with it. The reason for this is you don't want to overpower the cocktail. Food that's heavy, powerfully flavored, or simply 'abundant' in quantity, will simply 'drown' the cocktail.
Today's recipe is a great example of the kind of perfect pairing I'm talking about – Crostini with Blueberry Goat Cheese. This is a light recipe, bite-sized, a sort of 'quintessential dinner party' or garden party appetizer that forms the perfect prelude to a light summer dinner.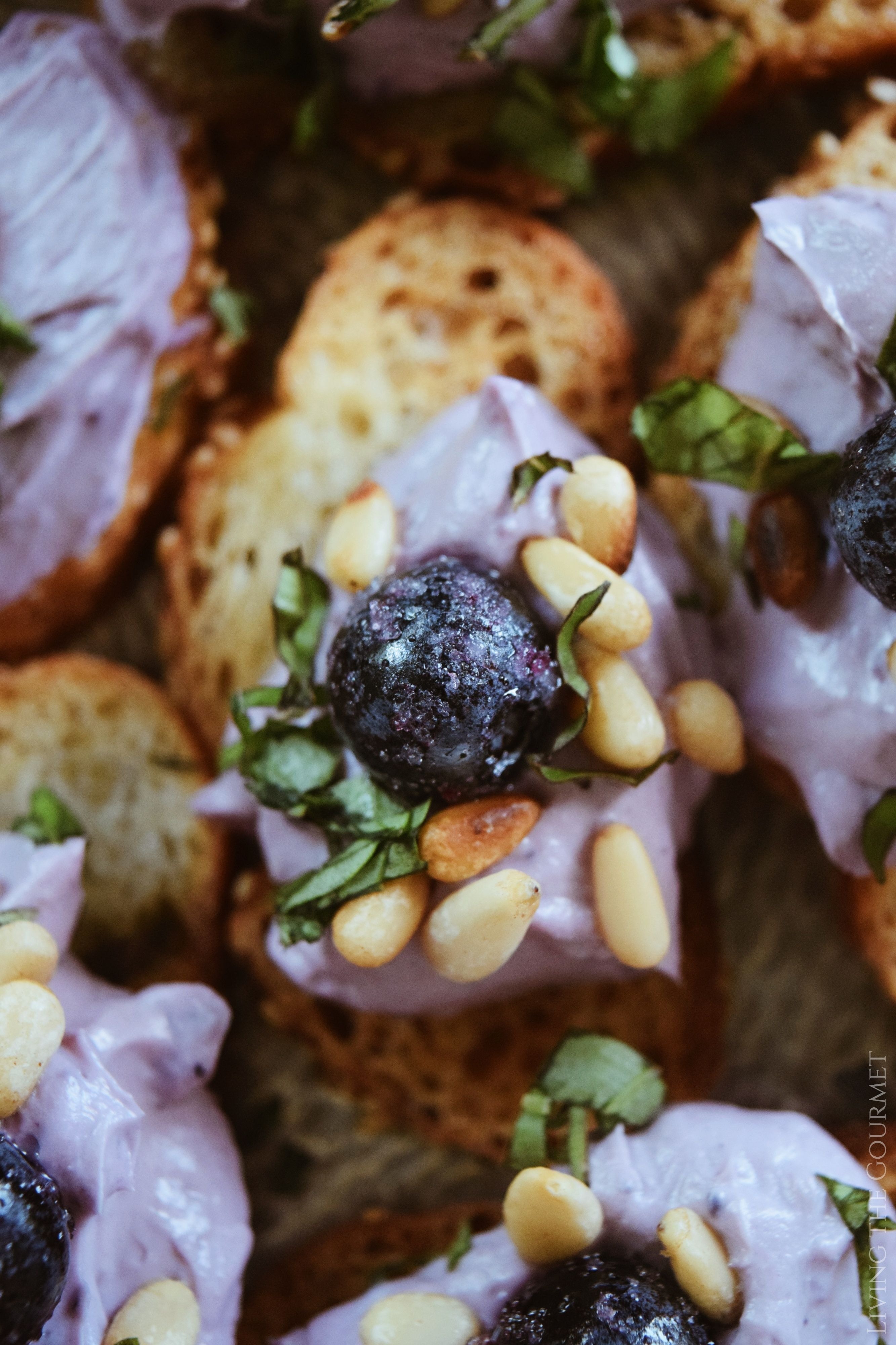 Grab the recipe for these below, mix yourself a cosmopolitan, and enjoy the summer weather!
Print
Cosmopolitan Slushies and Blueberry Goat Cheese Crostini
Author:
Prep Time:

10 minutes

Cook Time:

10 minutes

Total Time:

20 minutes
For the Goat Cheese Crostini:
4

oz

. of goat cheese

8

oz

. cream cheese

1/4

cup

fresh blueberries – plus more for garnish that are rolled in the Stirrings Sugar Mixture
Dashes of fresh ground black pepper
Dashes of fresh ground sea salt

1/2

cup

of pignoli nuts
Fresh basil leaves – julienned
Italian bread, sliced thin
For the Cosmopolitan Slushies:
Instructions
For the Goat Cheese Crostini:
Preheat Oven 350 degrees F.
Slice a loaf of Italian or French bread to a ¼ inch thickness.
Place on a baking pan and brush with olive oil seasoned with fresh ground sea salt and fresh ground black pepper.
Bake for 10 – 12 minutes or until a slightly golden color is achieved.
Heat a small dry cast iron frying and gently toast the pignoli nuts to a beautiful golden color, then set aside.
Combine the goat cheese, blueberries, cream cheese and seasonings in a bowl and using a hand mixer or food processor mix until smooth and creamy. If the mixture is a bit stiff add a tablespoon of milk, one at a time to achieve a creamy, whip cream type of consistency.
Place a dollop of blueberry spread on the crostini, top with a fresh blueberry that has been rolled in the Stirrings Sugar Mixture, toasted pignoli nuts and the shredded fresh basil.
For the Cosmopolitan Slushies:
To begin, dip each cocktail glass in the Stirrings Cosmopolitan Rimmer, and set aside.
In a cocktail shaker (or chilled glass with a lid), combine vodka and Stirrings Cosmopolitan Mixer and shake well.
In a cocktail glass, add shaved ice and pour the cosmo over. Garnish with blueberries, basil, and a slice of lime. Serve and enjoy!
Notes
For the blueberry garnish, simple roll fresh blueberries in the Stirrings Cosmopolitan Rimmer and skewer on toothpicks.
Recipe Card powered by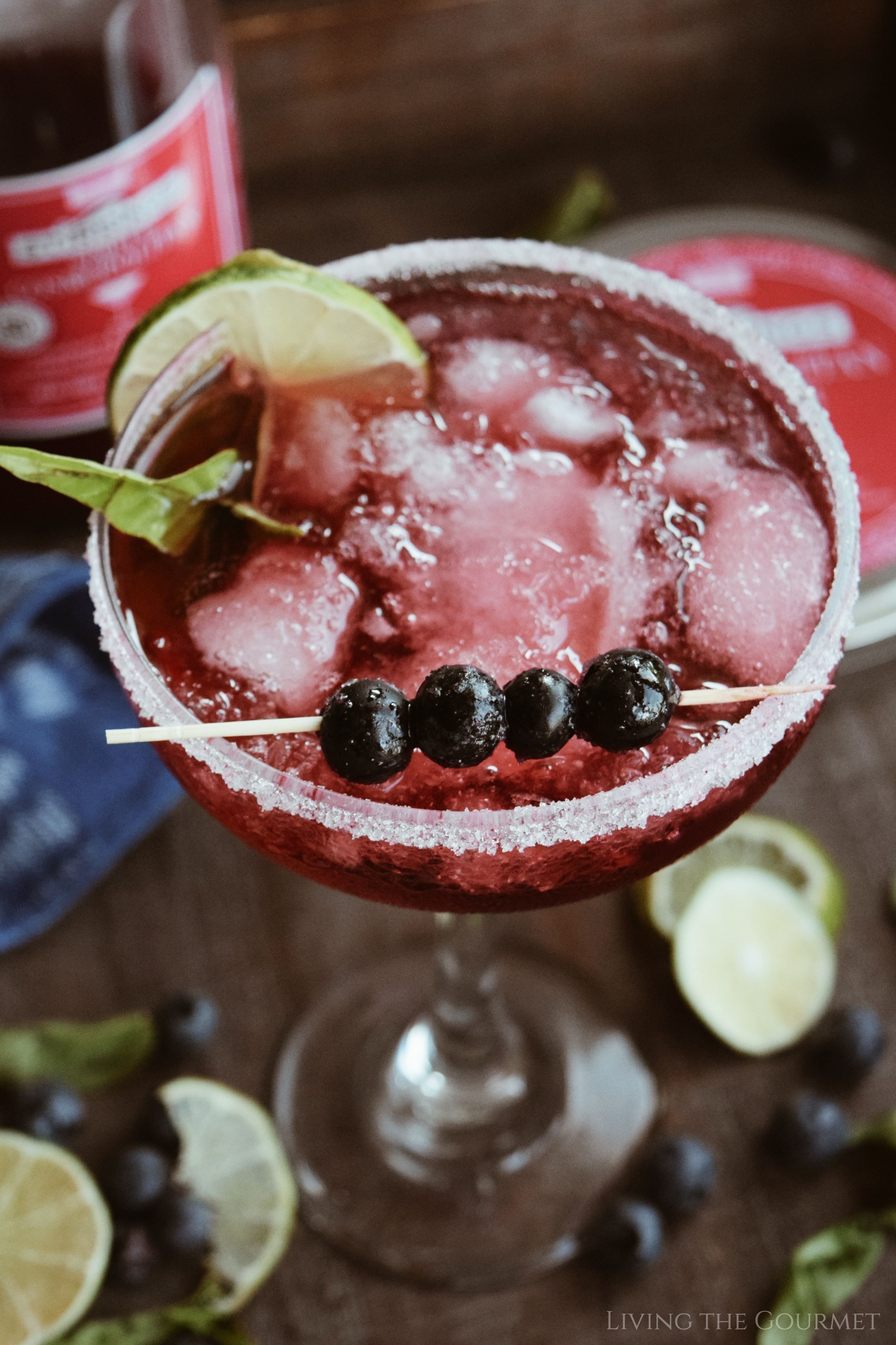 Thanks to our friends at Stirrings for sponsoring this post and for providing the products. Check them out at Stirrings.com to browse their product line, and to order to your own.
Cheers!
0