This Summer Apple Cake boasts of a sweet, aromatic filling wrapped in a soft, shortbread-like crust. It's a pure delight for the warmer evenings when served with a scoop of fresh cream.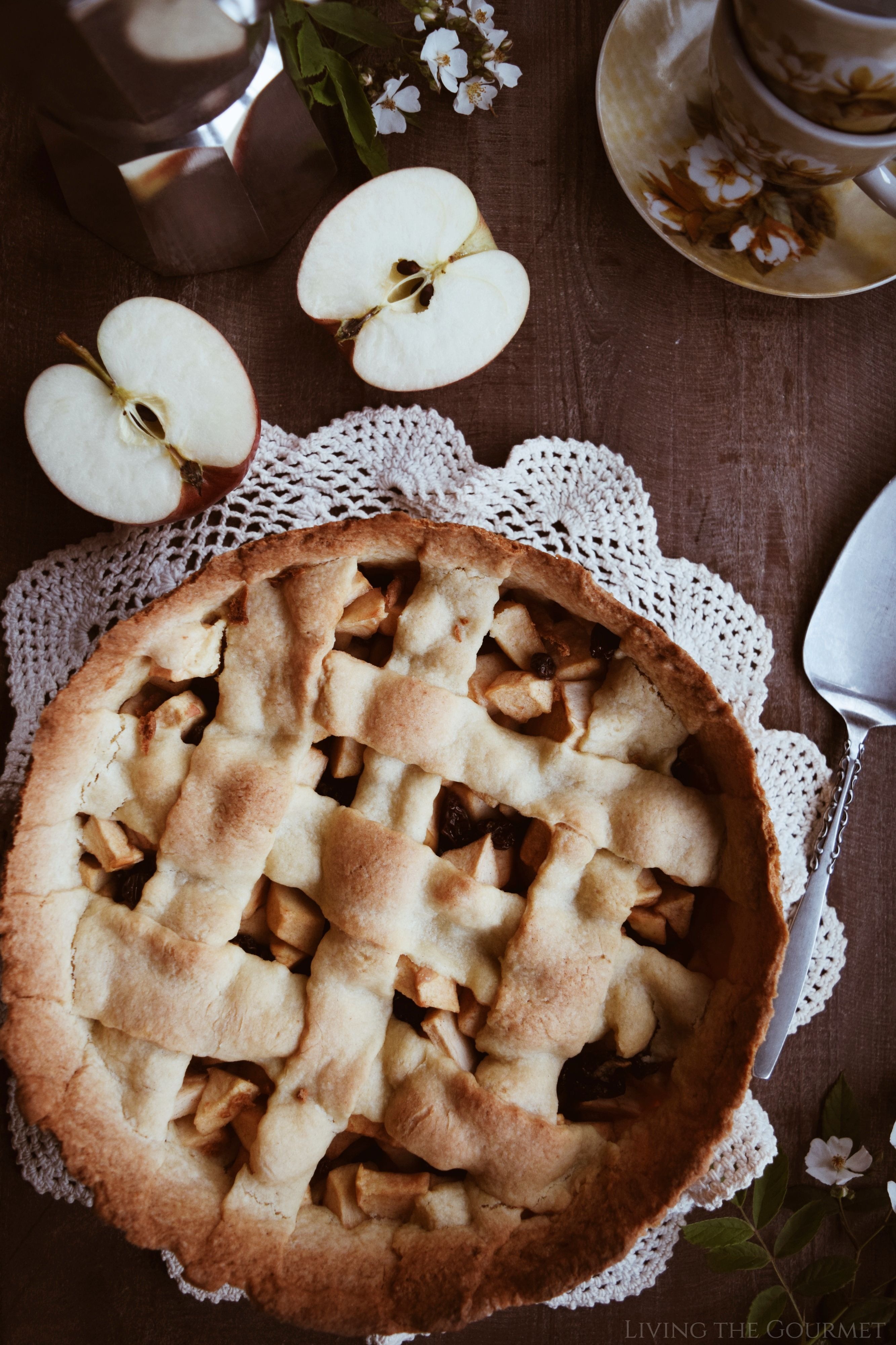 There is a passage in Sarah McColl's novel, Joy Enough, where she writes, "There is one way to slow a story as it speeds toward its inevitable end, and that is to linger in the scene." Ever since I've read that, it has stayed with me in the back of my mind. It's sagacious advice for all aspects of life.
In fact, yesterday afternoon saw me in the kitchen testing new recipes and photographing back-to-back posts (today's included). It was hectic, slightly overwhelming, but beautiful. I was in my element and reveling in the thrill of it.
By the end of the day, we had a good feast to show for it. Now, I understand why my mother loves what she does. It's one thing to sit down to a homecooked meal, it's another experience entirely to be the one preparing that meal. To sit at the table and observe the ones you love around you, delighting in the meal you've just prepared- to say it's heartwarming would be an understatement.
Let's just say, it's a scene I wouldn't mind lingering in every day for the rest of my life.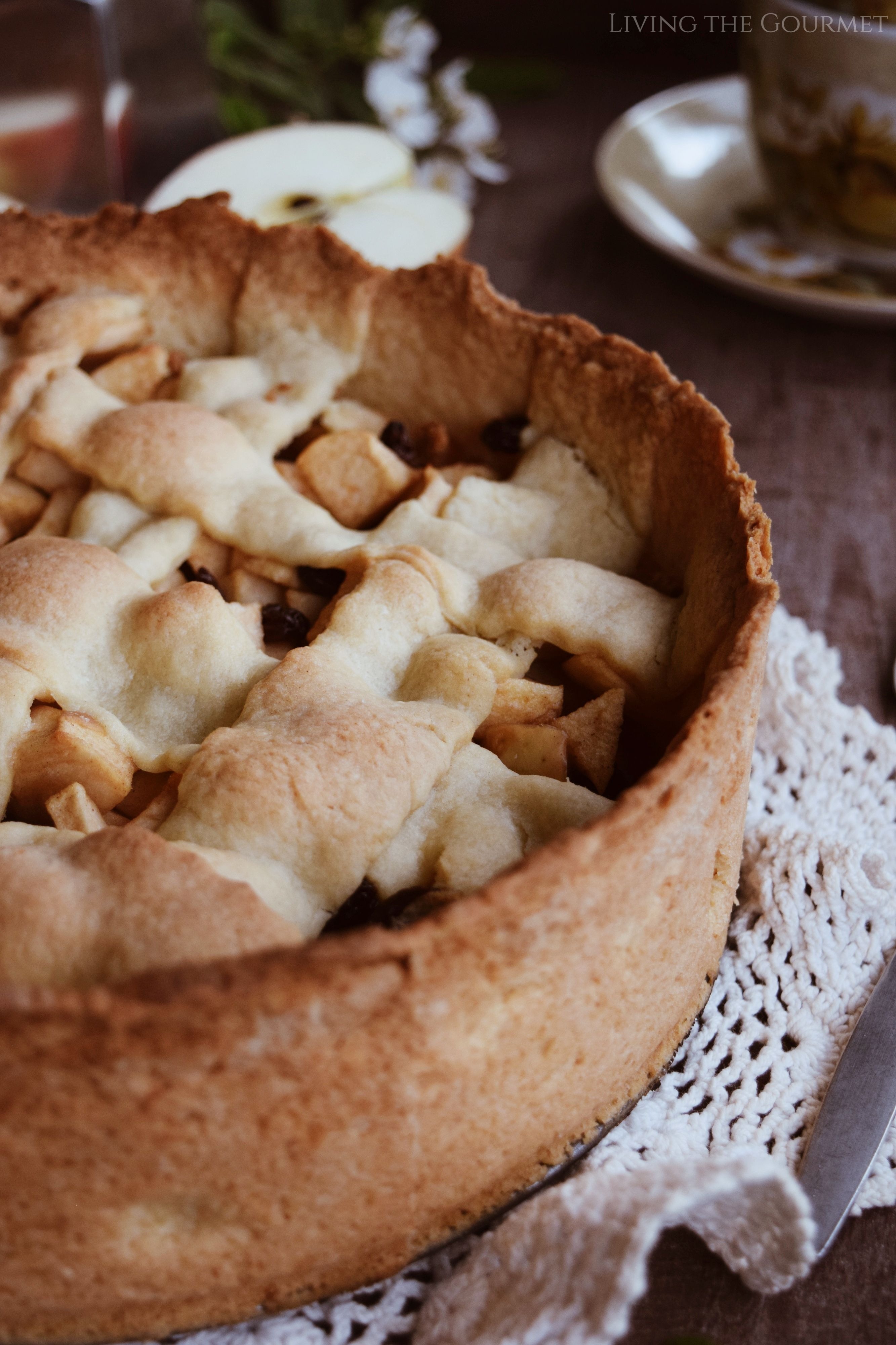 That brings us to today's recipe- Summer Apple Cake.
Is there anything more satisfying than a slice of apple cake on a summer's evening? I don't think so either.
This dessert is a cross between a cake and pie. While it's wrapped in a sweet crust, it's baked in a springform pan and the crust itself it more shortbread-style.
The center is filled with hearty, crisp apples and raisins for a taste of the season. It's absolute heaven, to say the least.
The trick is allowing the filling sit for at least an hour. You want the apples to sit, immersed in their own juice while the raisins plump up and absorb the sweet vanilla and spices of the fruit as well.
Next, you'll line a springform pan from top to bottom in the pastry dough. Then cover the cake with a lattice topping. (Tip: if you have any dough leftover, reshape, and cut out cookies from it. Pastry cookies are one of my favorites and perfect for dunking in coffee or tea!)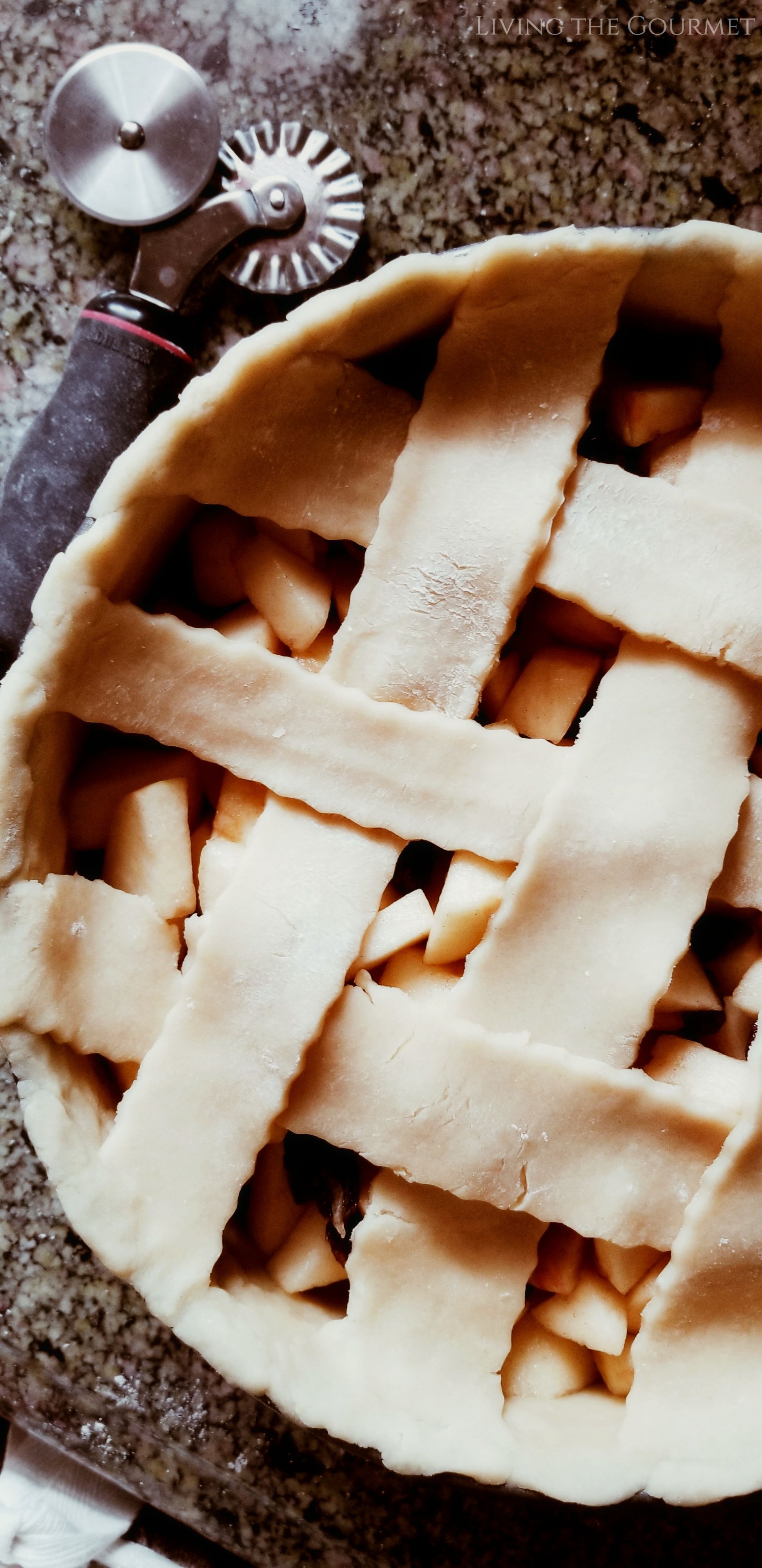 Living the Gourmet
Yields 1 cake
Summer Apple Cake
15 minPrep Time
1 hrCook Time
1 hr, 15 Total Time
5 based on 14 review(s)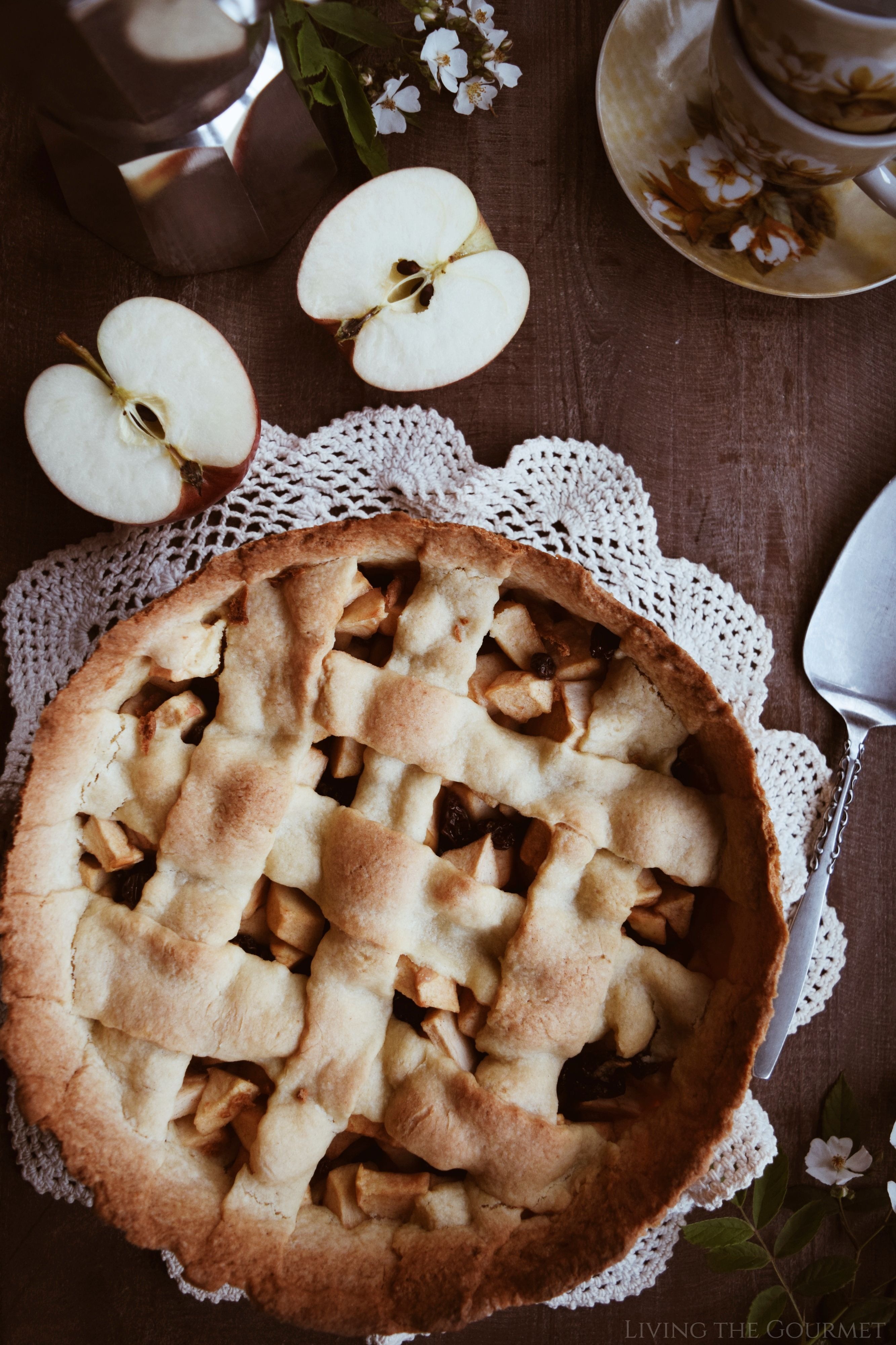 Ingredients
For the Crust:

2 cups AP flour
½ cup plain sugar
1 tablespoon baking powder
Pinch of salt
½ cup unsalted butter, softened
1 large egg
1-2 tablespoons of cold water

For the filling:

5 - 6 honey crisp apples, peeled, cored, and cut into small pieces
½ cup plain sugar
2 tablespoons lemon juice
1 tablespoon vanilla
½ cup raisins
½ teaspoon cinnamon
Instructions
In a large bowl, toss together apples, raisins, lemon juice, vanilla, and cinnamon. Let the mix steep in the refrigerator while you prepare your dough.
In a separate bowl, sift flour, sugar, baking powder, and salt. Add the softened butter and use a pastry blender to combine until the mixture is crumbly. Add the egg and mix with your hands until a dough begins to form. If the dough feels try and is not completely staying together, add 1 tablespoon COLD water until the dough is fully formed and firm.
Wrap in cling film and refrigerate for 1 hour.
Preheat oven to 350 degrees F. and butter a 9-inch spring form pan. Set aside.
On a well-floured surface, divide the dough into thirds. Roll out 1/3 of the dough to ¼-inch thickness, and line the bottom of the pan. Next, roll out another 1/3 of the dough and line the sides of the pan, pressing along the bottom rim to seal.
Drain the the apple filling and fill the pastry-lined pan. Roll out the final 1/3 of the remaining dough and use a pastry cutter or knife to make long strips for your lattice topping. Crisscross the strips on top of the filling. Bake until golden brown for about 1 hour.
Notes
Prep Time does NOT include Inactive Prep Time.
7.8.1.2
1305
https://livingthegourmet.com/2019/06/summer-apple-cake.html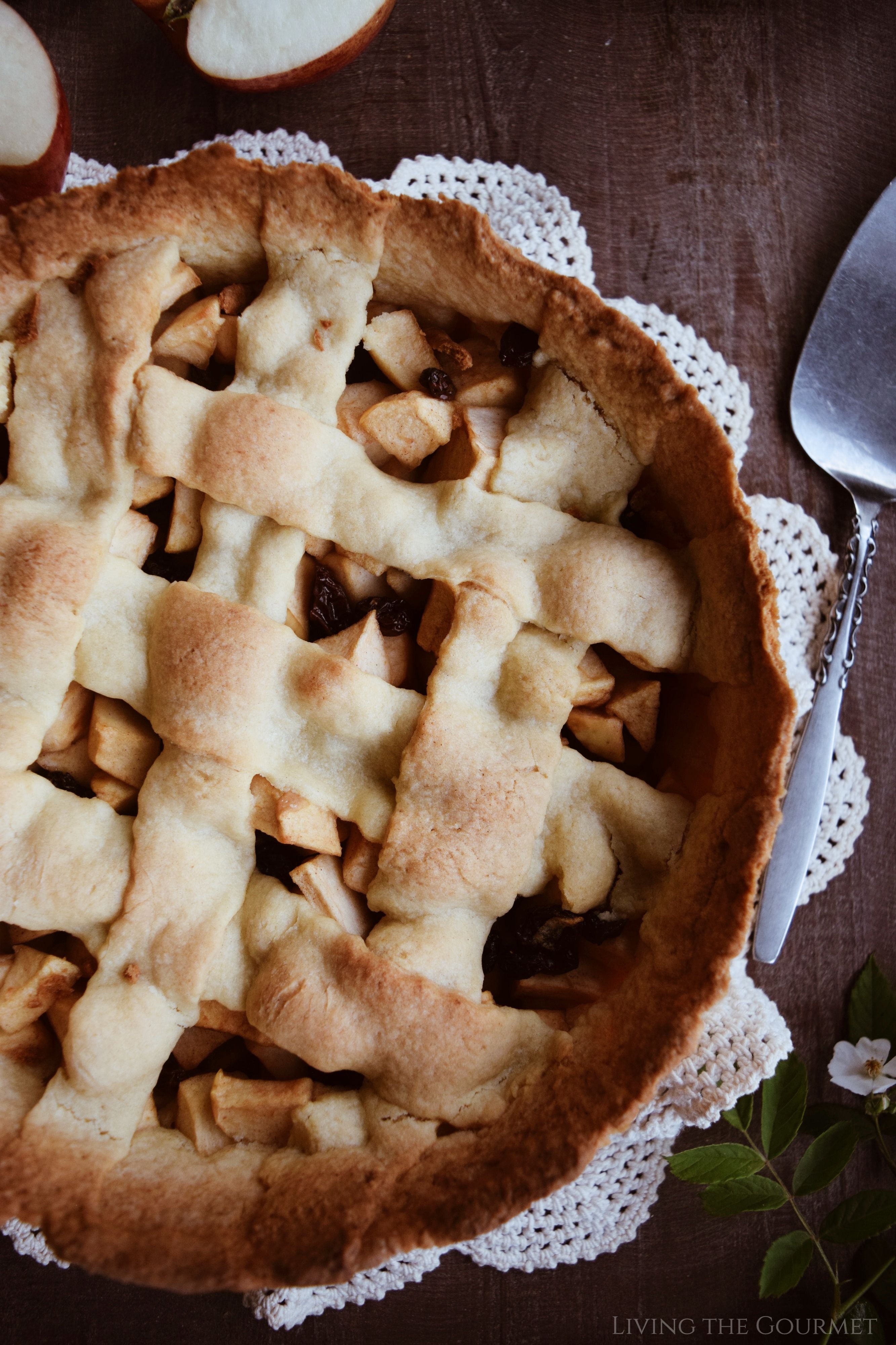 And just like that, you have a beautiful dessert on your hands.
I'm so excited about today's recipe and hope you give it a try soon.
If You Enjoyed Today's Recipe…
Be sure to follow us on Instagram to stay up to date with all things Living the Gourmet, and for more great recipes, tips and tricks.
Did you make this recipe?
If so, let me know in the comments down below, or post a picture to Instagram, or to Pinterest, and I'll give you a shoutout on Instagram, or post your pin to one of my Pinterest boards!
Enjoy with love!
0