The following message is intended for those 21+ and products have been provided by Messina Hof Winery. All opinions expressed are my own. Please enjoy responsibly!
Today, we're continuing our tour of Texas wine, with a selection from the Messina Hof Winery, whom you can visit over at http://www.messinahof.com/.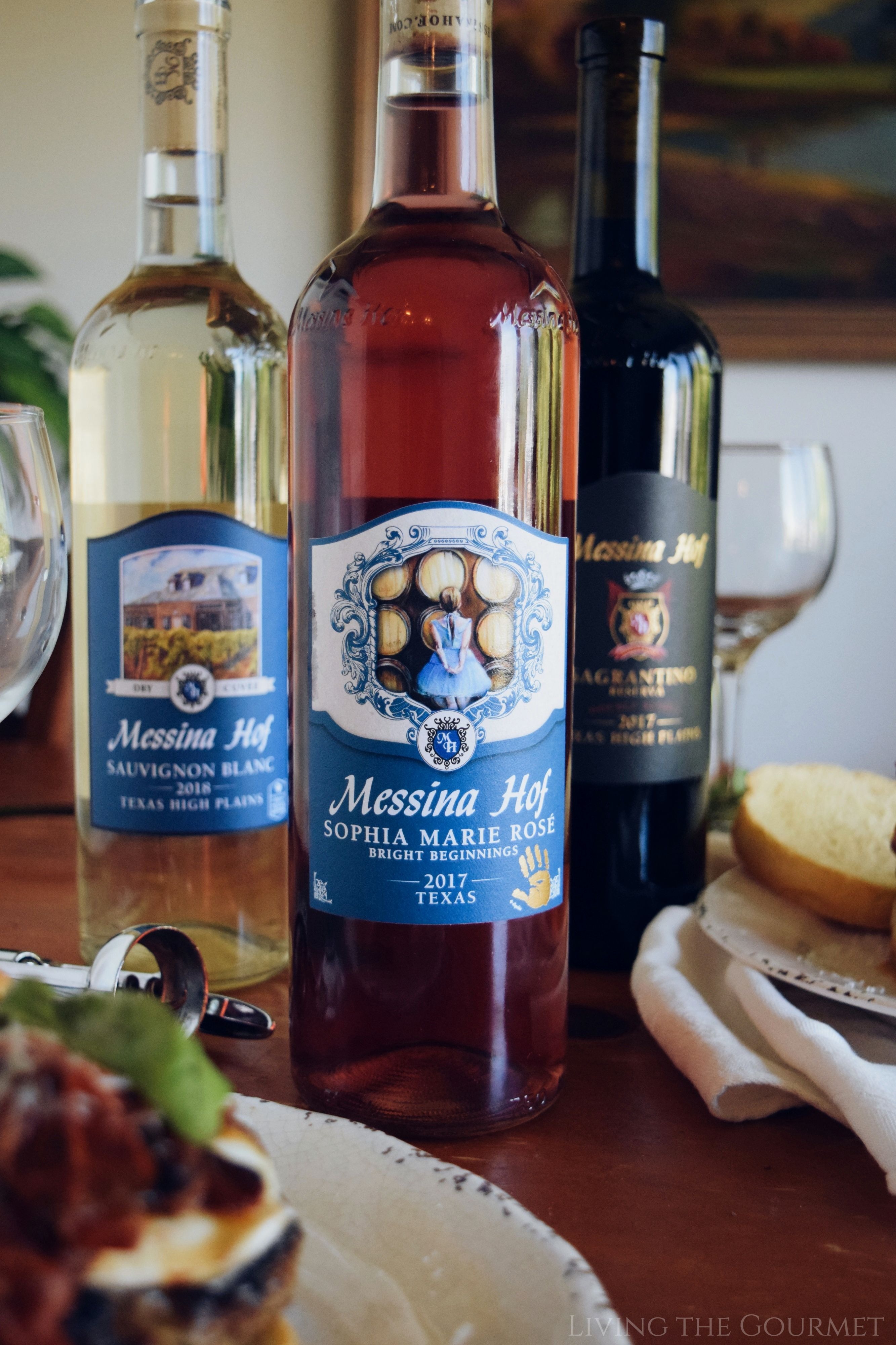 I received three bottles from Messina Hof, a 2017 Texas High Plains Sagrantino Reserve, a 2017 Sofia Marie Rosé, and their 2018 Texas High Plains Sauvignon Blanc.
Let's begin with the Sofia Marie Rosé, which opens with tart red fruit aromatics, particularly sliced raspberry, carrying a pleasant mist of 'fruit rinds,' perhaps crushed pomegranate or maybe peeled apricot. On the palate, the first phrase to come to mind was "dry fruit," such as guava or perhaps some of the raspberry essences from the aromatics.
For pairing, I would suggest a tapenade paired with a quality crusty bread, alongside hard to medium bodied cheeses – think a classic 'bistro style' spread. A spicy paella would also pair excellently, preferably served outdoors.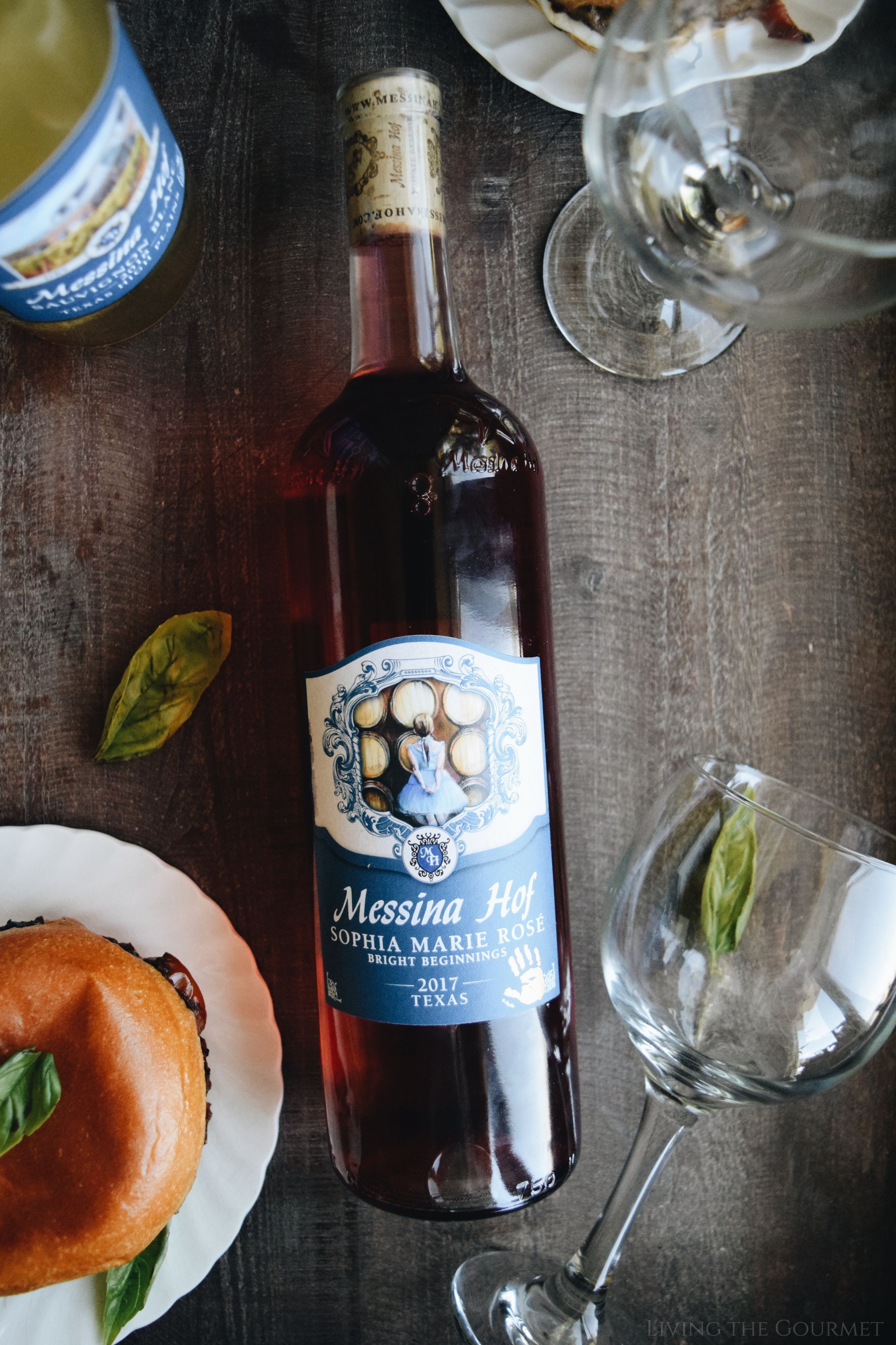 Next, we have their 2017 Sagrantino Reserva.
For those who might be unfamiliar, Sagrantino is grown almost exclusively in Italy, with only about three percent of the total global yield coming from outside of the Italian peninsula, the remaining three percent is currently grown primarily in Australia, with about one percent being grown in the US. In Italy, Sagrantino is found largely in Umbria, and in particular the areas outside of Montefalco. This is no accident, nor is it a matter of 'cultural agricultural.' Instead, Sagrantino responds excellently to soil rich in clay and limestone – which Montefalco has. The resulting wine is rich in tannins, almost strikingly so, and is typified by a dense body flush with dark berry notes, earthen qualities, herbal essences, oak, and spice. It's not uncommon for imbibers of a good Sagrantino to be unable to describe the wine itself as something between 'intensely dry' and 'mildly sweet' due to this complex, and sometimes 'palate overpowering' profile. And that's not bad a thing, in fact, that's the beauty of it.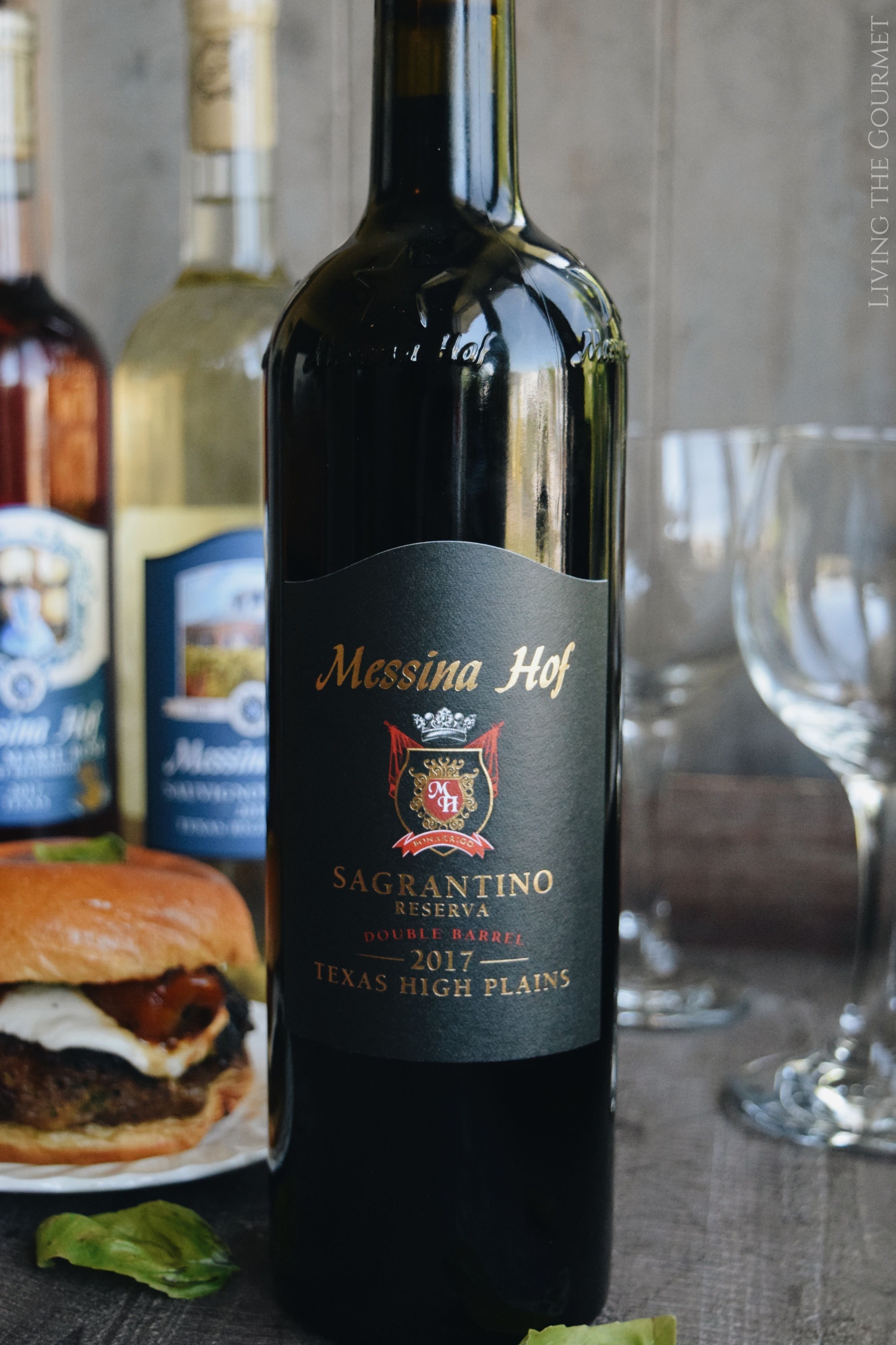 Today's Sagrantino opens with a largely red fruit profile, think sliced dark cherries and blackberries, with hints of spice and oak perforating throughout, and intensifying deeper into the glass, alongside hints of herbal essences and a sharp acidity further down. On the palate, the wine is sturdy and dense, carrying the red fruit and dark cherries from the aromatics, laced in vanilla, with oak largely taking the place of any spice or earthy tones.
For pairing, the typical range of Sagrantino favorites will do the job quite nicely. Think beef roasts, steaks that aren't overly lean, wood-grilled pheasant, and hardy red sauces with sausage set over your favorite pasta. Conversely, you could go for a more relaxed approach and prepare an artisan burger, something 'relaxed yet elegant.'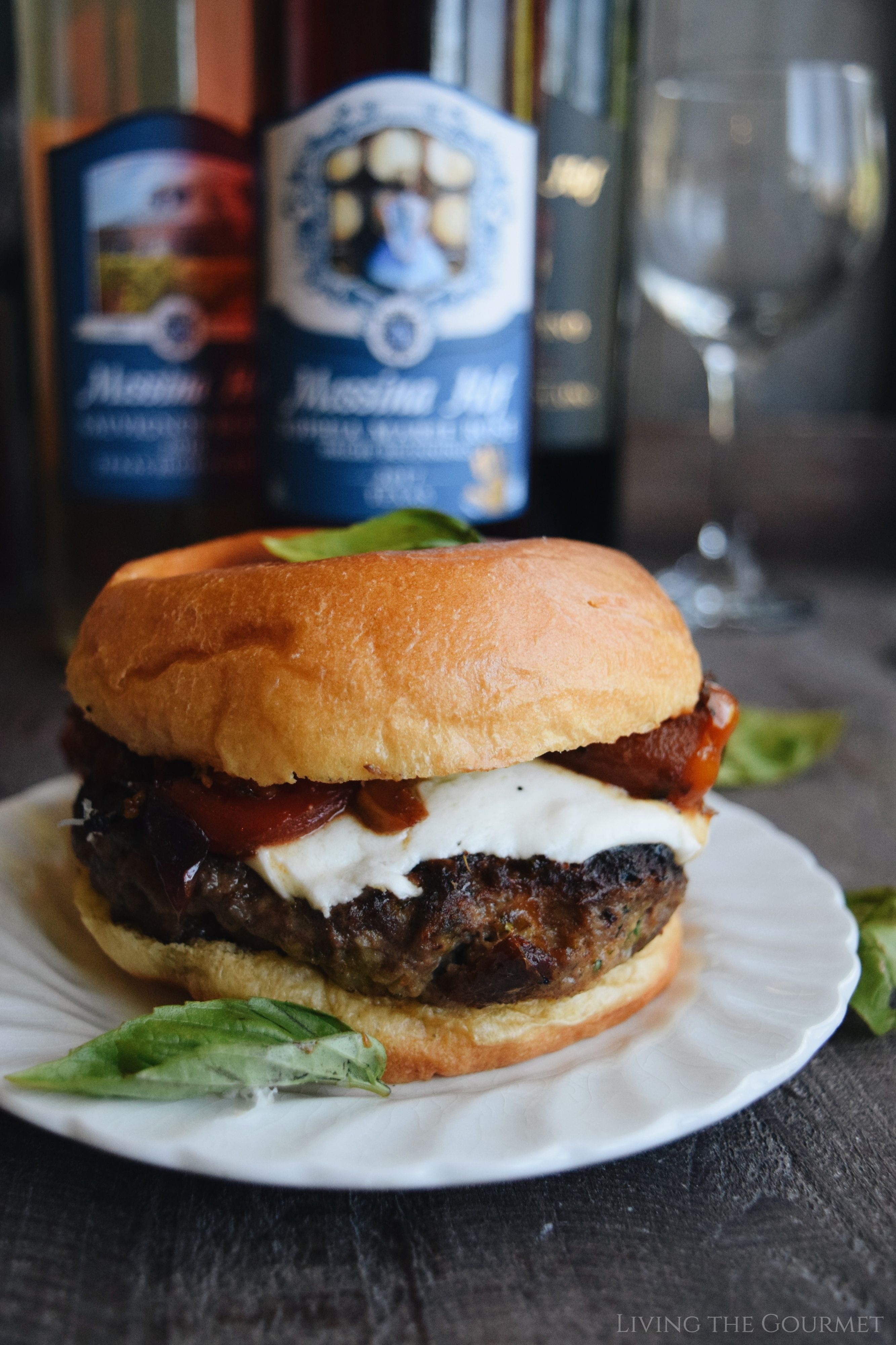 Today's Meatball and Basil burger, topped with fresh mozzarella and grilled cherry tomatoes and peppers, would pair excellently, perfectly complimenting the dry dark cherries and red fruit essences of the Sagrantino, while playing to the oak and vanilla notes, yet without being overpowered by the wine's sturdy structure and mouthfeel.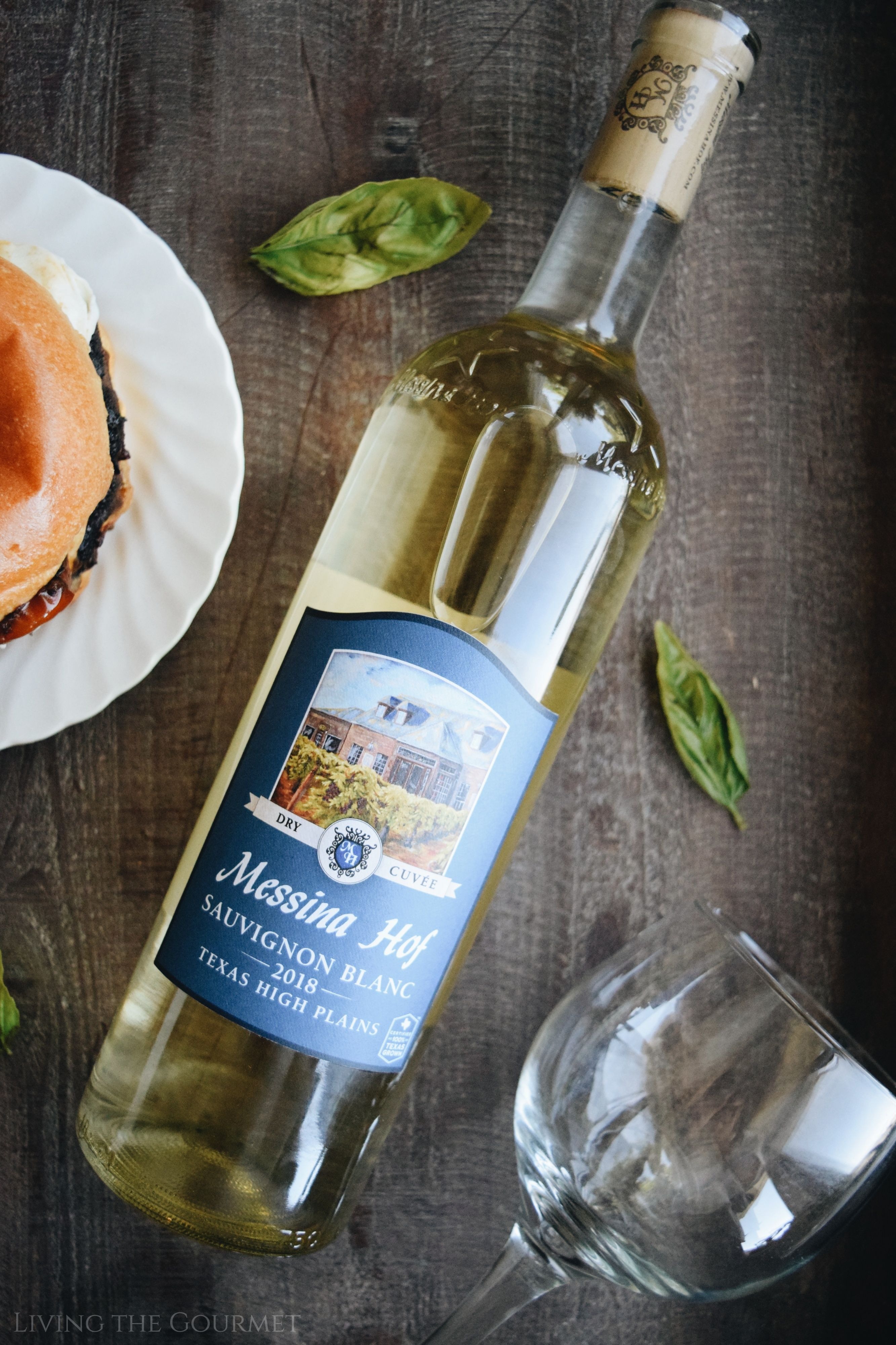 Finally, we come to the 2018 Sauvignon Blanc. The wine opens up with a pleasant floral arrangement that evokes images of spring or early summer. Think white flowers, freshly cut grass, and just a hint of citrus somewhere in the background. On the palate, this is a light bodied white wine, with an acidic and citrus-forward profile.
For pairing, think light summer starters, grilled chicken, light bodied fish, citrus fruit, grilled fruit, and mild cheeses.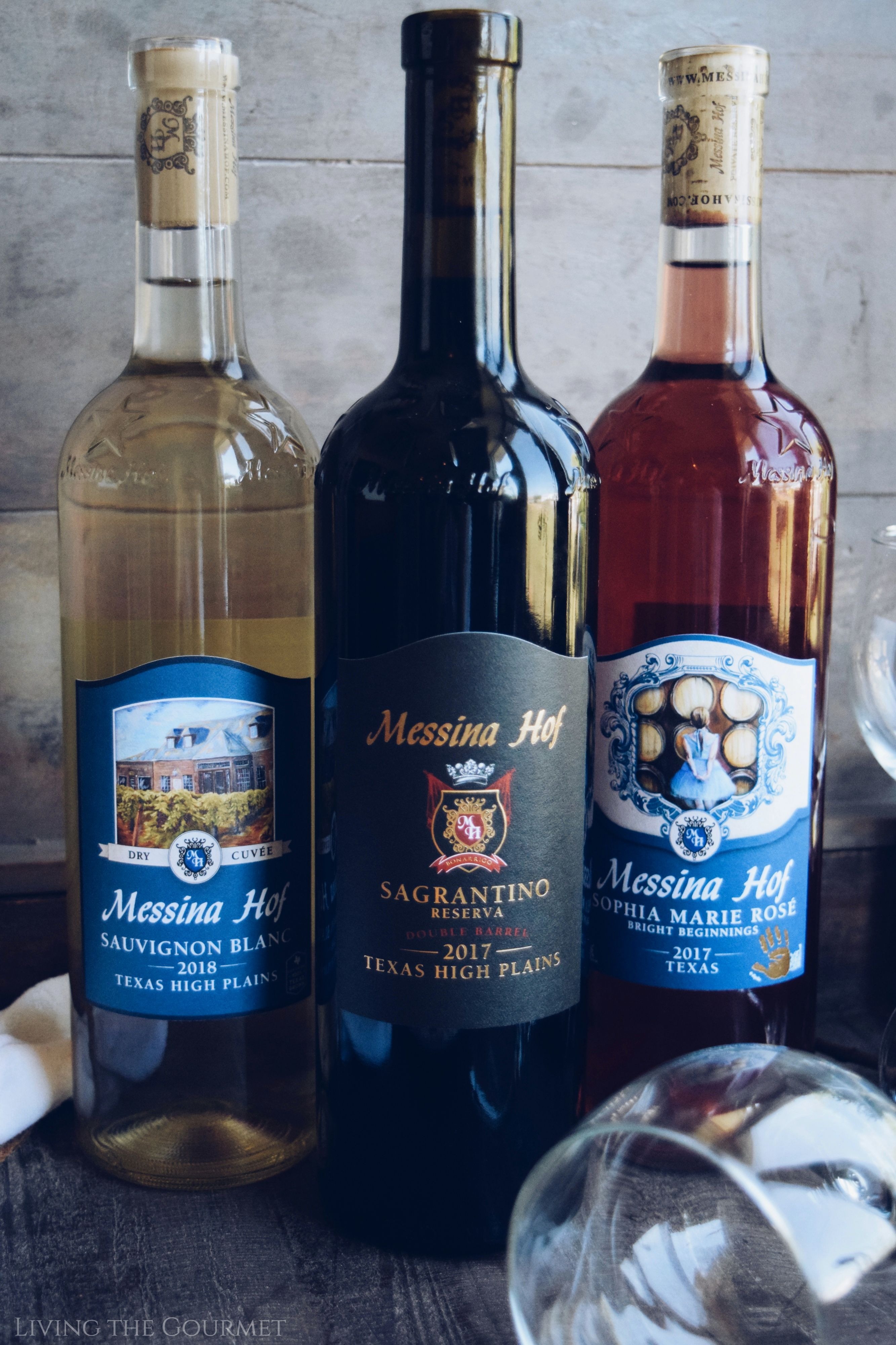 Print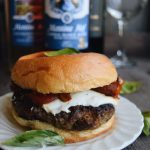 Exploring Texas Wines PRT II: Meatball and Basil Burger featuring Messina Hof Winery
---
Author:

Prep Time:

15 minutes

Cook Time:

15 minutes

Total Time:

30 minutes

Yield:

4

1

x
For the Burgers:
2 ¼

lbs. ground beef

2

eggs

2

slices of white bread – crumbled

¼ cup

Italian style bread crumbs

¼ cup

milk

2

tbs. finely chopped fresh cilantro or fresh Italian parsley– stems removed

3

cloves of garlic – grated

3

sun-dried tomatoes – chopped

¼ cup

grated Romano or Parmesan cheese

½ tsp

. salt

¼ tsp

. red pepper flakes

½ tsp

. ground black pepper

1 tsp

. dried oregano
Fresh Basil leaves
Fresh Mozzarella
Your favorite burger buns
For the Grilled Tomato and Bell Pepper Topping:
2 pints

of cherry tomatoes

1

red onion – sliced

1

red bell pepper – sliced into strips

4

cloves of garlic – chopped

3

tbs. fresh cilantro or fresh Italian parsley – stems removed and chopped finely

¼ cup

white wine or red

2

tbs. olive oil

½ tsp

. salt

½ tsp

. ground black pepper

1 tsp

. dried oregano

1 tsp

. sugar
---
Instructions
For the Burgers:
In a large bowl, crumble the bread.
Add in, the bread crumbs, eggs, milk, grated garlic, finely chopped cilantro, chopped sun-dried tomatoes, grated cheese and the seasonings. Mix this together and let it sit for about 5 minutes or so.
Add the ground beef and mix together.
Form into desired sized burgers and refrigerate until ready to use.
To Cook the Burgers:
Divide the meat into portions to form 6 – 8 oz. burgers about 3/4-inch-thick. It should form about 5 – 6 burgers. Depending on how large you make the burgers, more if you make them smaller.
Heat a large cast iron frying pan with a 2 tbs. of olive oil.
Grill the burgers until golden brown and slightly charred on the first side, about 5 – 6 minutes. Flip over the burgers.
Cook the burgers until slightly charred on the second side, 5- 6 minutes or until well done.
Place burger on the bun with sliced fresh mozzarella, fresh basil leaves and the tomato and red pepper topping.
For the Grilled Tomato and Bell Pepper Topping:
Heat a large cast iron frying pan.
Place the cherry tomatoes, sliced onions and bell pepper strips in the dry pan and let the onions and pepper char slightly and the tomatoes are softened. Gently, press the tomatoes down to pop them. Be careful since they will squirt you!
Add 2 tbs. of olive oil and the garlic and continue to grill the vegetables on a medium heat.
Add the chopped cilantro and the seasonings and the wine and continue to cook on a very gentle heat while cooking the burgers.
Recipe Card powered by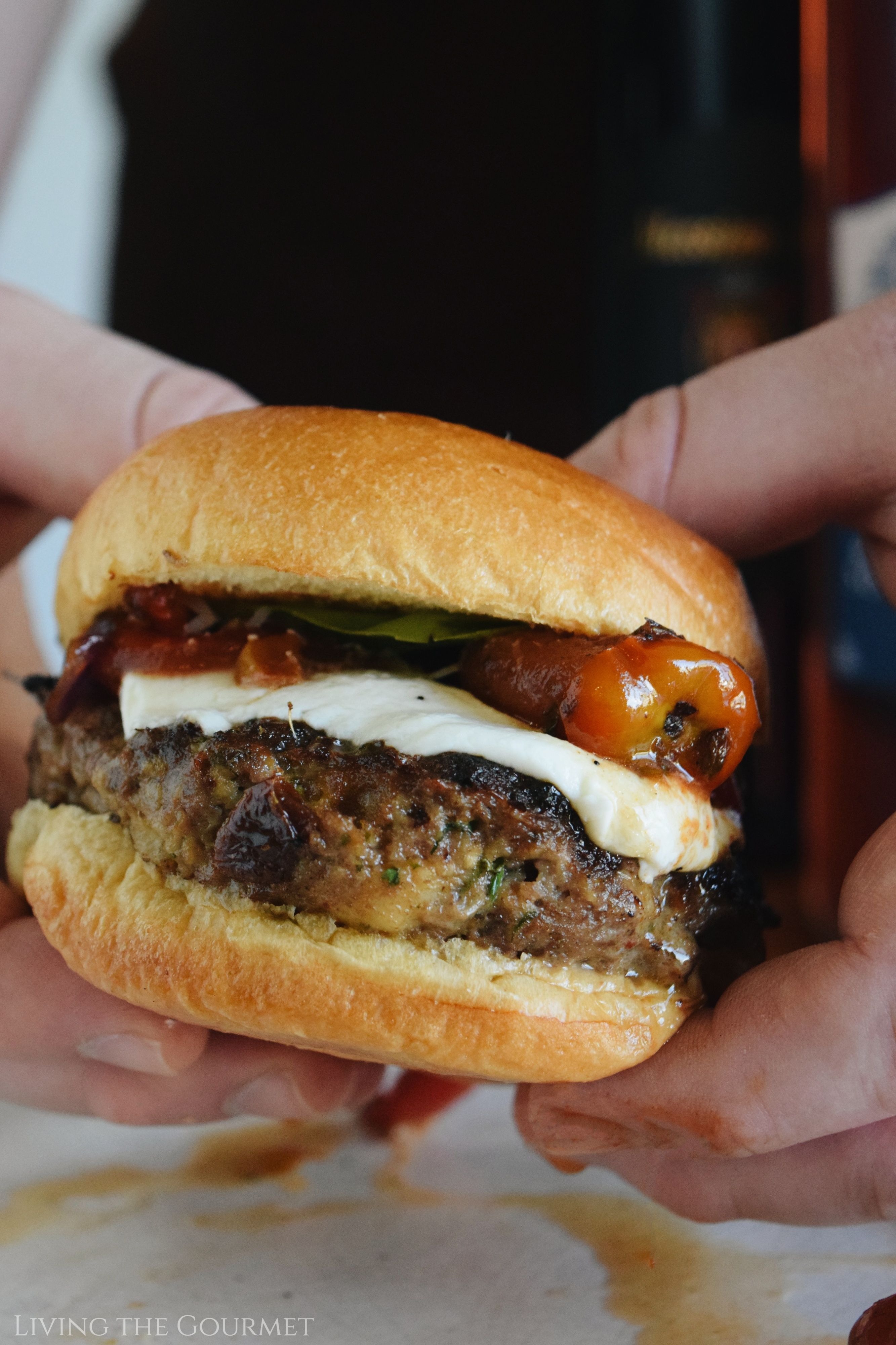 That said, I was very happy with what I received from the Messina Hof Winery, and would readily recommend them to anyone looking for a great example of Texas wines.
Cheers!
0