This post has been sponsored by McCormick® at Walmart. All opinions expressed are my own.
We're kicking off grilling season with this easy and delicious Teriyaki Chicken with Slaw made with McCormick®!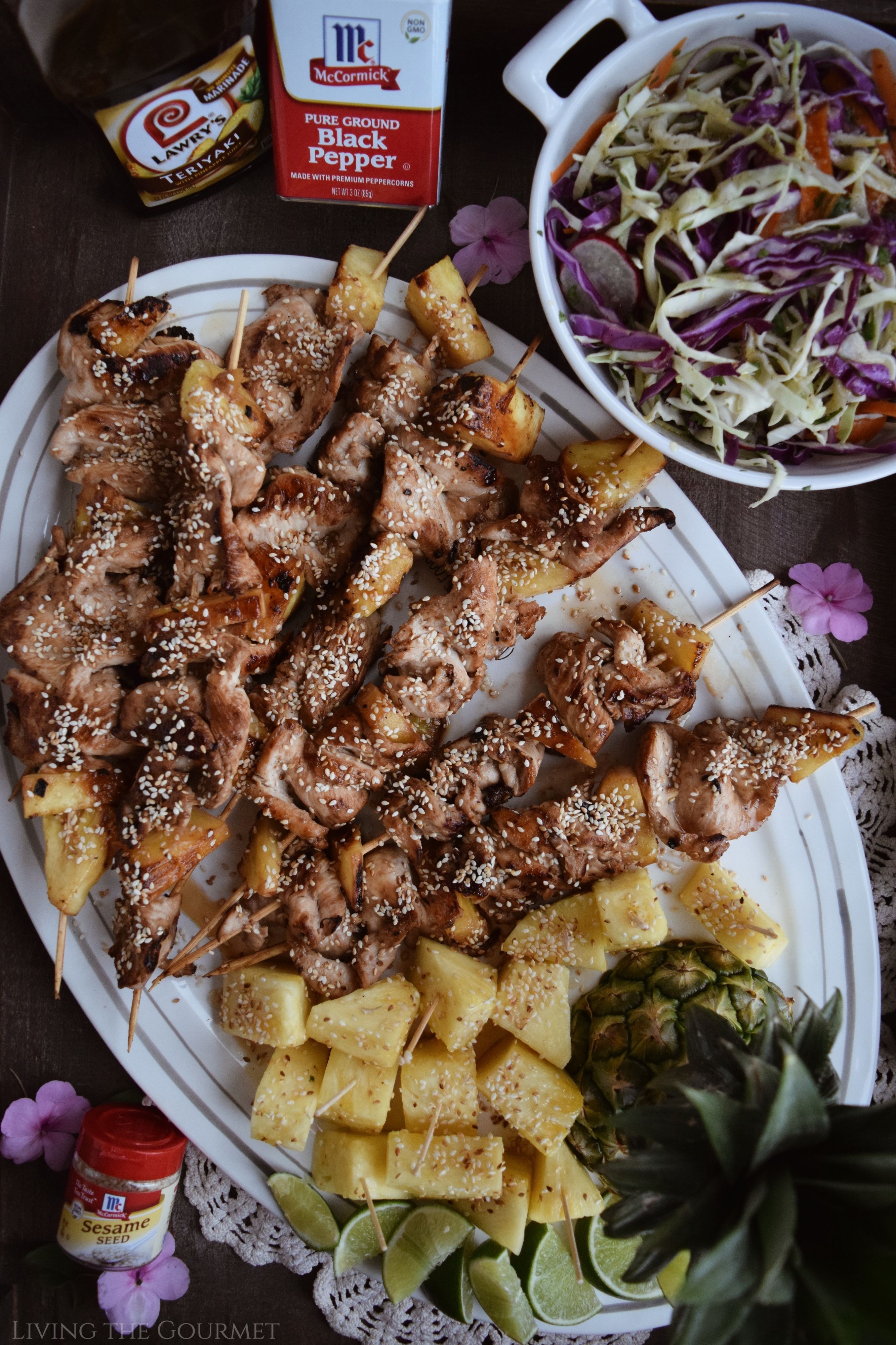 A pointy stick, a bit of meat, and a source of heat are the 'primary' or 'traditional' ingredients behind a kebab. Virtually every culture bordering the Mediterranean, Aegean, and Black Seas claim them as their own, or some variation thereof, with each putting their own, sometimes barely perceptible twist on the idea of meat-on-stick to make it their own.
Greek chefs will point to several Homeric descriptions of roasted meat on skewers in several scenes from the Iliad, and at least two from the Odyssey, to 'prove' that Greek kebabs predate all others. Turkish chefs, meanwhile, often counter that "Everywhere the Ottoman Empire touched, the people are eating kebabs. Is that really a coincidence?" While chefs from Morocco to Iran, and from Georgia to Bosnia, will likely just shake their heads at Greeks and Turks finding yet something else to argue over.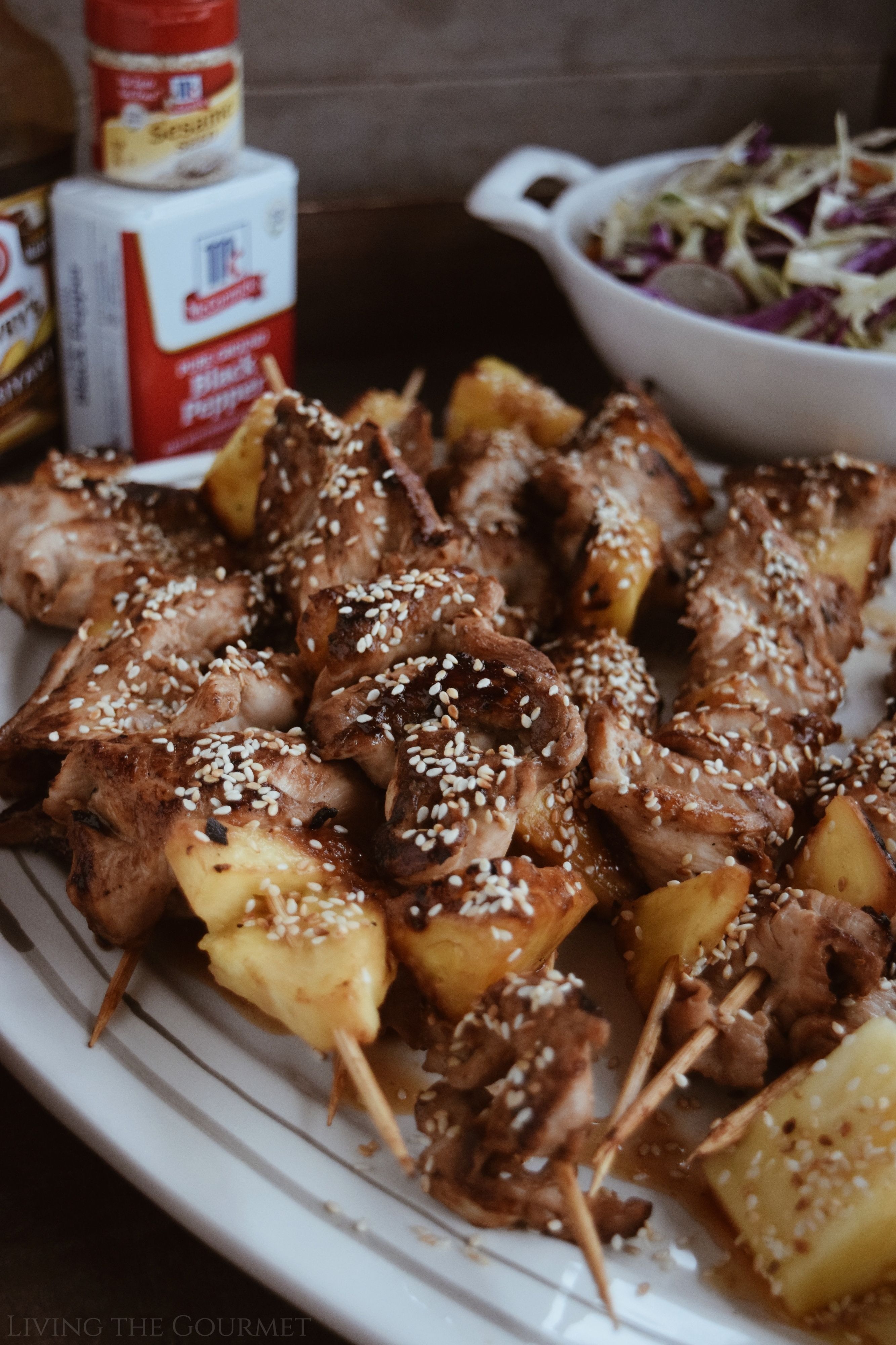 Cultural disputes aside, kebabs are one of those foods that deservingly run the culinary gamut from fast food to high cuisine, and not in the 'cutesy' way that you might find certain celebrity chefs or high-brow kitchens packing chicken nuggets with foie gras and matsutake mushrooms in the hopes of catching a Buzzfeed headline or a mention in a clickbait listicle. Yes, that was a real thing; mushrooms that run roughly a thousand dollars per kilo…packed into glorified chicken nuggets.
Instead, roasted lamb or beef, dressed up on artfully engraved skewers, punctuated by marinated peppers, and drenched in an herbed yogurt sauce…that's fine dining. That's worth the price tag. Conversely, on the opposite end of the spectrum, there's just something primal and satisfying about grabbing a few fast-food kebabs from a street vendor or corner bistro on your way home from work.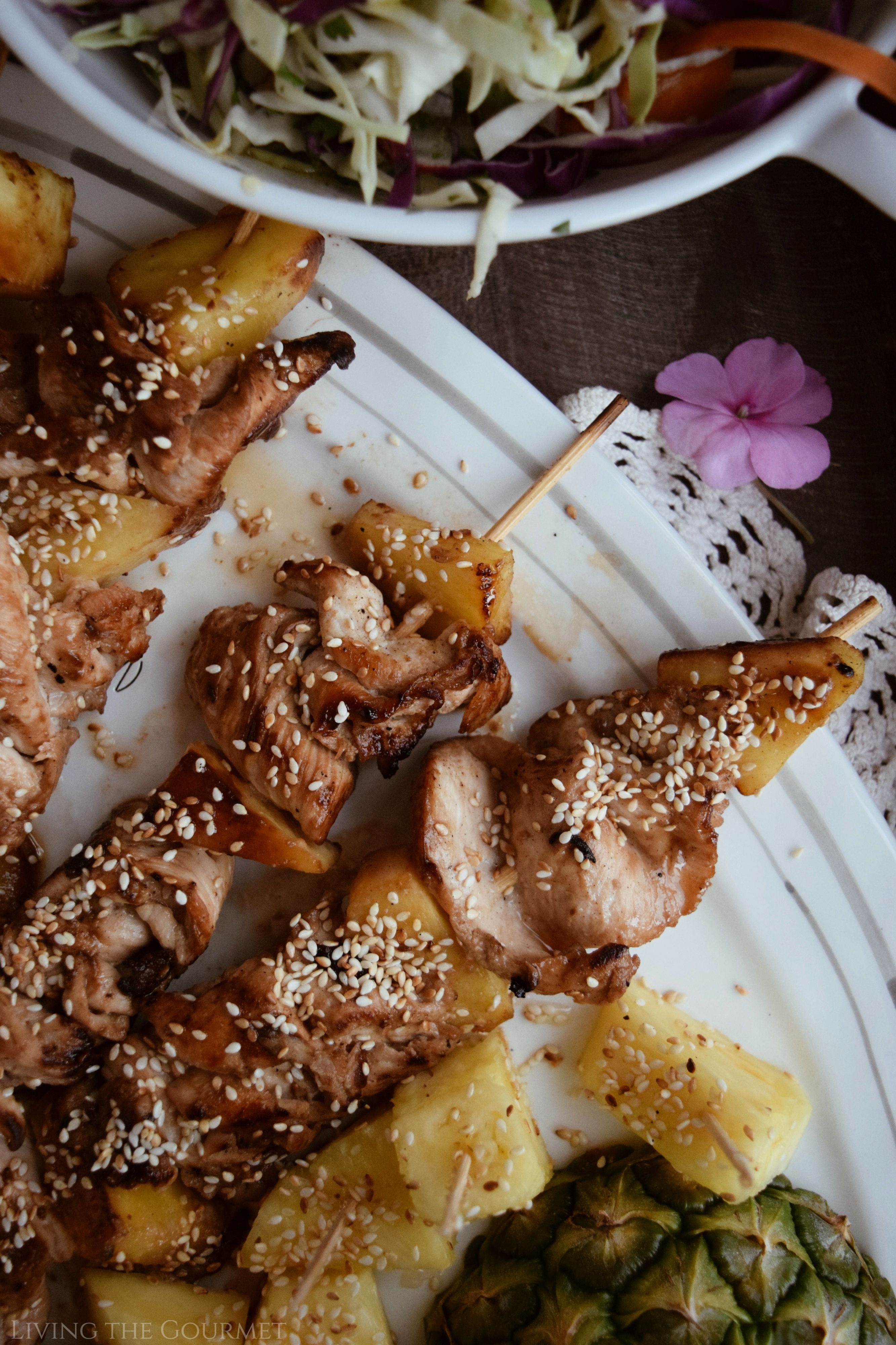 Today's kebabs are intended to fall somewhere in the middle. They're accessible yet elegant, a party recipe without fulfilling the cliché of 'party food.' It is precisely because of recipes like this that I wait practically all year for the summer grilling season, because recipes like today's kebabs are one of my absolute favorite things to put on the grill. They're fun, they're easy to assemble, and you can do practically anything with them.
For today's recipe, we start off with some bamboo skewers, which I let soak while I prepare the chicken. You, of course, skip this step if you're using metal skewers.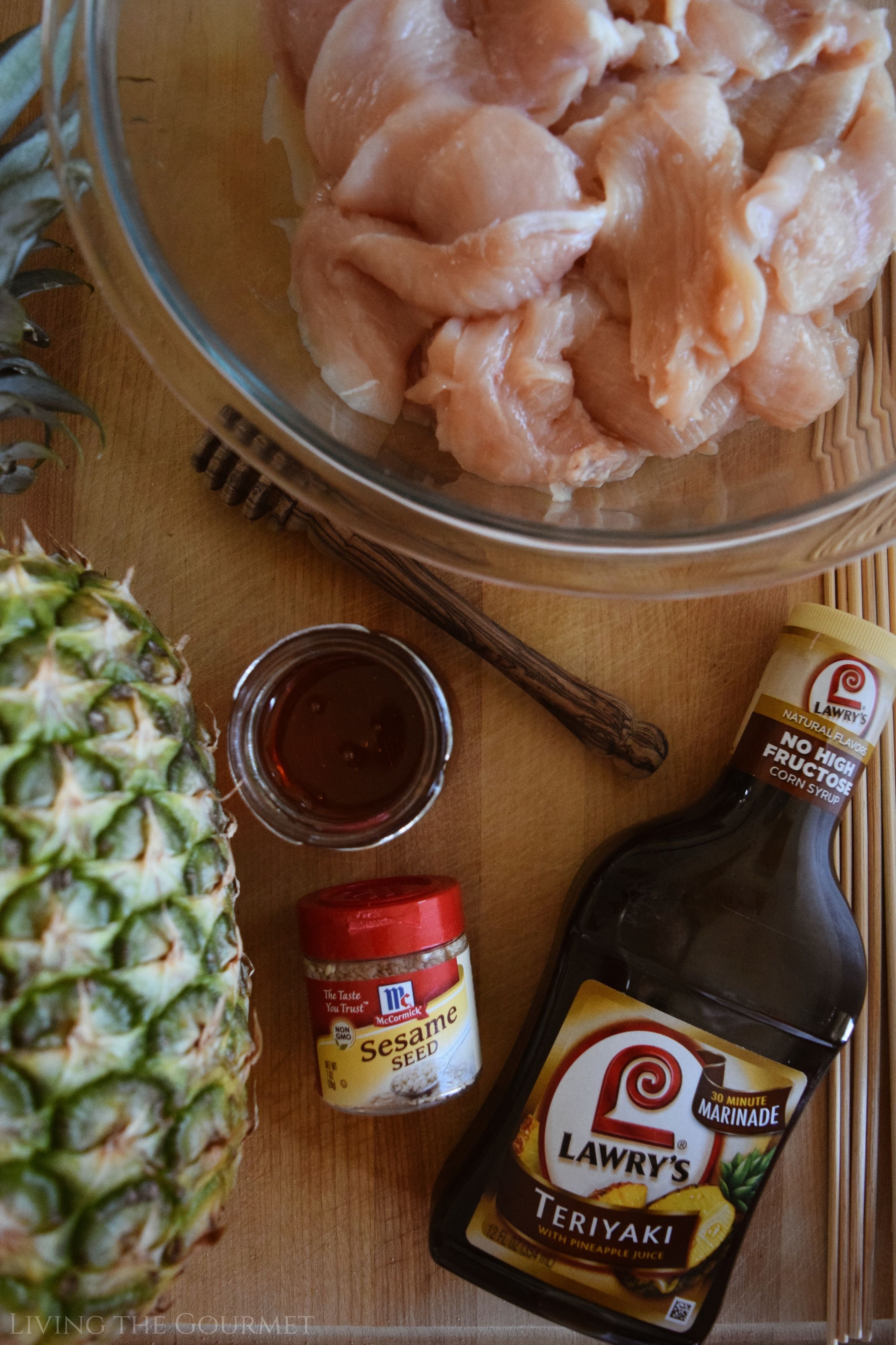 From there, we slice up about two and a half pounds of boneless chicken breast as thin as you can manage and set that in a bowl. Now, pour Lawry's® Teriyaki Marinade with Pineapple Juice over the chicken, cover, and set that to marinate in the fridge for at least an hour. I prefer Lawry's® Teriyaki Marinade for the simple reason that it provides reliable flavor, and over seventy-five years of trusted quality. Conveniently available at Walmart, this is one of my must-haves for the summer.
While the chicken is marinating, we roast up some McCormick® Organic Sesame Seeds, and set those aside for later. After that, we take a fresh pineapple, and slice it into chunks, and then assemble that onto the skewers we prepped earlier. Alternate between chicken and pineapple.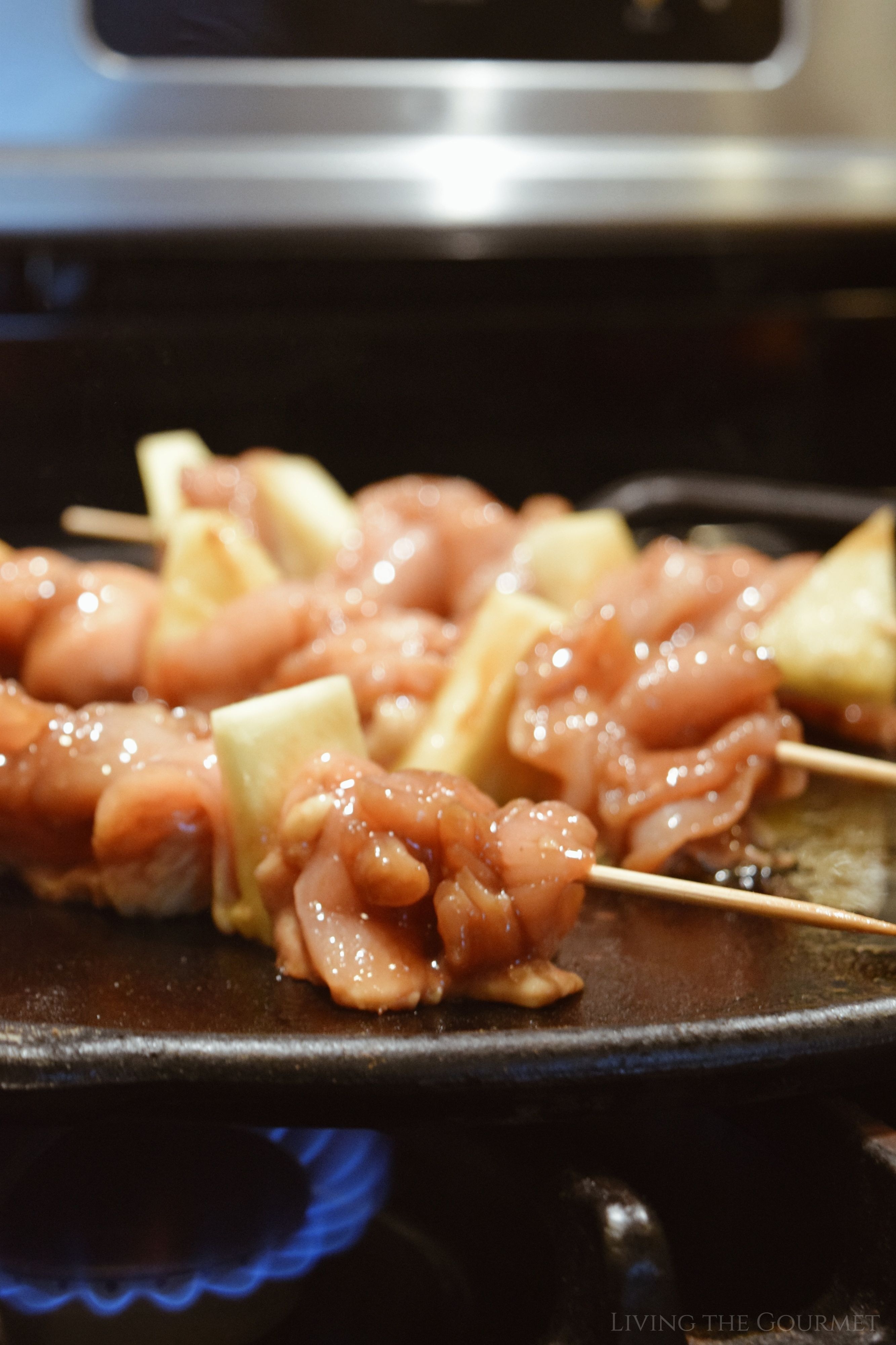 After that, grill the chicken for about five to seven minutes per side, until the chicken is cooked through, and the juices run clear. As you turn the skewers, be sure to brush with a fresh coat of the Lawry's® Teriyaki Marinade.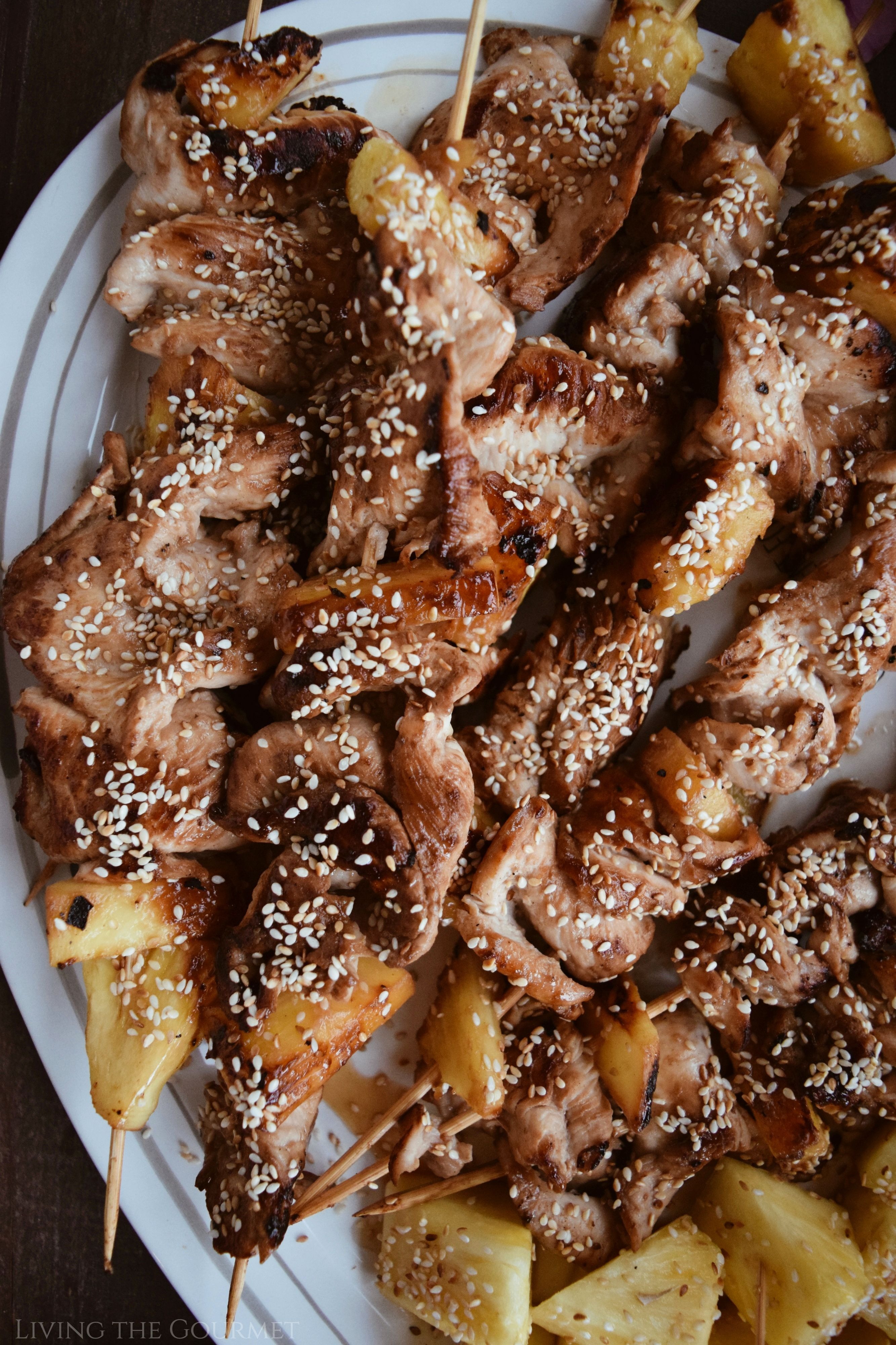 Print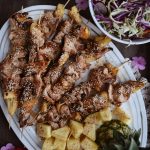 McCormick® Teriyaki Chicken with Slaw
---
Author:

Total Time:

35 minutes
For the Skewers:
Bamboo skewers – soaked in water

3

lbs. of boneless chicken breast – sliced thin

1 cup

Lawry's® Teriyaki Marinade w/ Pineapple Juice – plus more for brushing the skewers

1

fresh pineapple – cut into chunks

1 cup

honey

½ cup

McCormick® Sesame Seed – toasted
For the Crispy Slaw:
½

head of small green cabbage – sliced very thin

¼

head of small red cabbage – sliced very thin

2

stalks of celery – sliced very thin

1

bunch of fresh Cilantro – stems removed and chopped fine

1

small red onion – sliced very thin

4

–

5

radishes – sliced very thin

1

large carrot – shredded
For the Honey Lime Dressing:
Juice of

1

lime

1

tbs. apple cider vinegar

3

tbs. honey

2

cloves of garlic – grated

½ tsp

. salt

½ tsp

. McCormick® Black Pepper

¼ cup

olive oil
---
Instructions
For the Skewers:
Place the sesame seeds in a medium sized, dry, frying pan over a gentle heat. Let the sesame seeds reach a light golden color; remove from the heat and set aside.
Place the thin sliced chicken breast in a bowl. Pour the Lawry's® Teriyaki Marinade in with the chicken. Cover and place in the refrigerator for at least one hour.
Remove the chicken from the marinade and discard the remaining marinade the chicken was in.
Take fresh pineapple chunks and the marinated chicken and place on the skewers; alternating pineapple and chicken.
Grill the chicken for 5 – 7 minutes per side, until the chicken is cooked through and the juices run clear, turning the skewers and brushing with fresh marinade.
When the chicken skewers are done and cooked through, drizzle each stick with the honey and sprinkle with the toasted sesame seeds.
For the Crispy Slaw:
Place all of the ingredients for the slaw in a large bowl and toss.
Combine all of the ingredients for the dressing in a small bowl and mix.
Taste for preference of seasonings and sweetness.
Pour over the slaw about 30 minutes before serving.
Notes
The dressing does not have to be chilled before serving, but it should be chilled after serving.
Prep Time:

15 minutes

Cook Time:

20 minutes
Recipe Card powered by
Once the skewers are done, drizzle generously with honey, and dust with a coating of toasted sesame seeds and you're done. You can also use McCormick® Gourmet™ Organic Toasted Sesame Seeds if you don't feel like freshly toasting your own. Both work fine. In either case, I've trusted McCormick® for all of my spice needs, since they've provided assured quality and reliable flavor over the course of nearly a century and a half.
Serve the kebabs alongside a red and green slaw with a honey lime dressing, the recipes for which are below, and you've got a fun-yet-elegant summer meal.
Don't forget to click through LINK for digital coupons for Lawry's® Teriyaki Marinade, and McCormick Gourmet™ Organic Toasted Sesame Seeds, as well as McCormick® Sesame Seeds.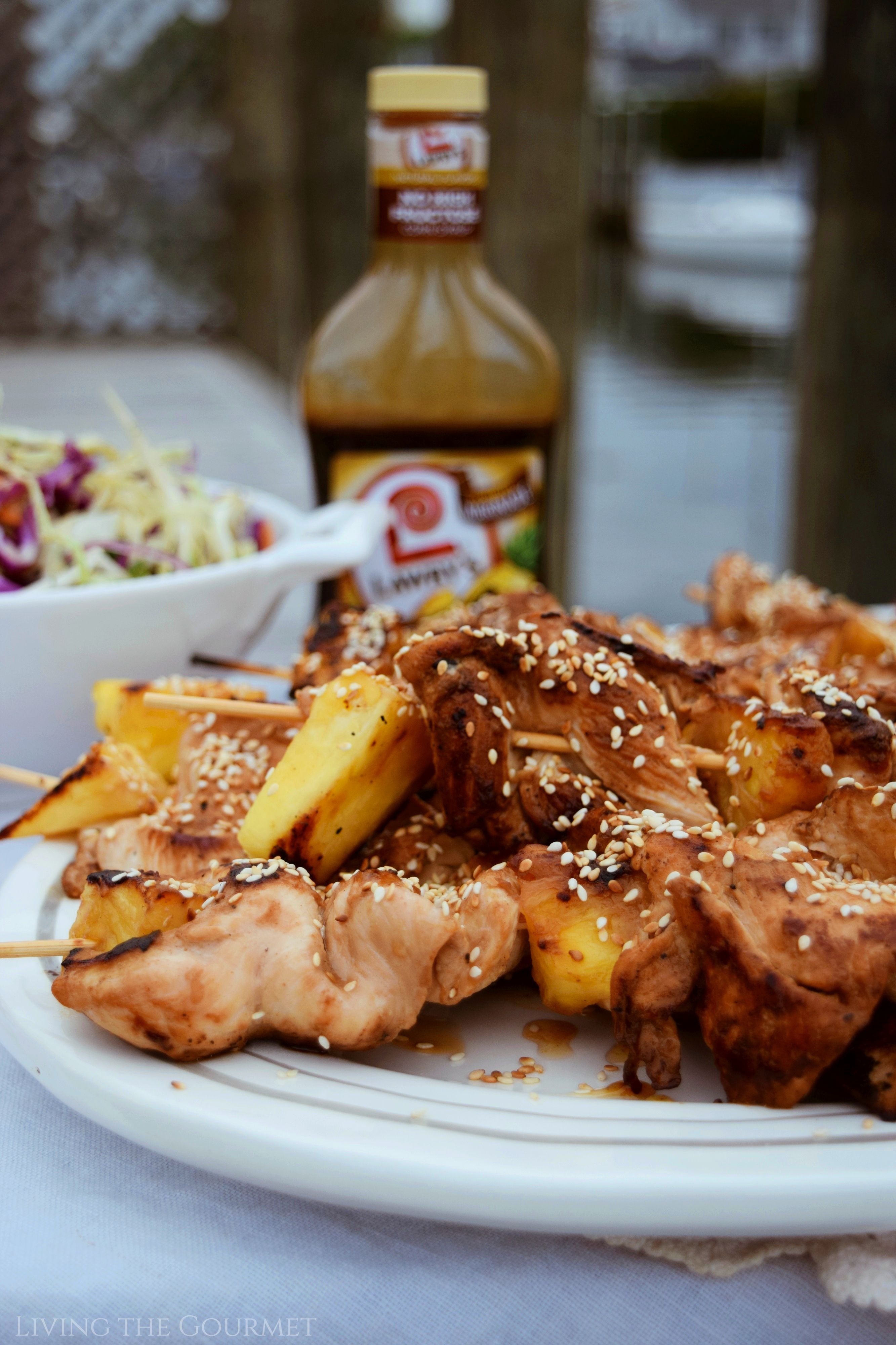 Enjoy with Love!
This is a sponsored post written by me on behalf of McCormick® at Walmart.
2