This post has been sponsored by Tavour. All opinions expressed are my own.
Treat dad to a meal he will never forget this Father's Day with our grilled Pepper and Steak Fajitas served alongside a cold, refreshing craft beer!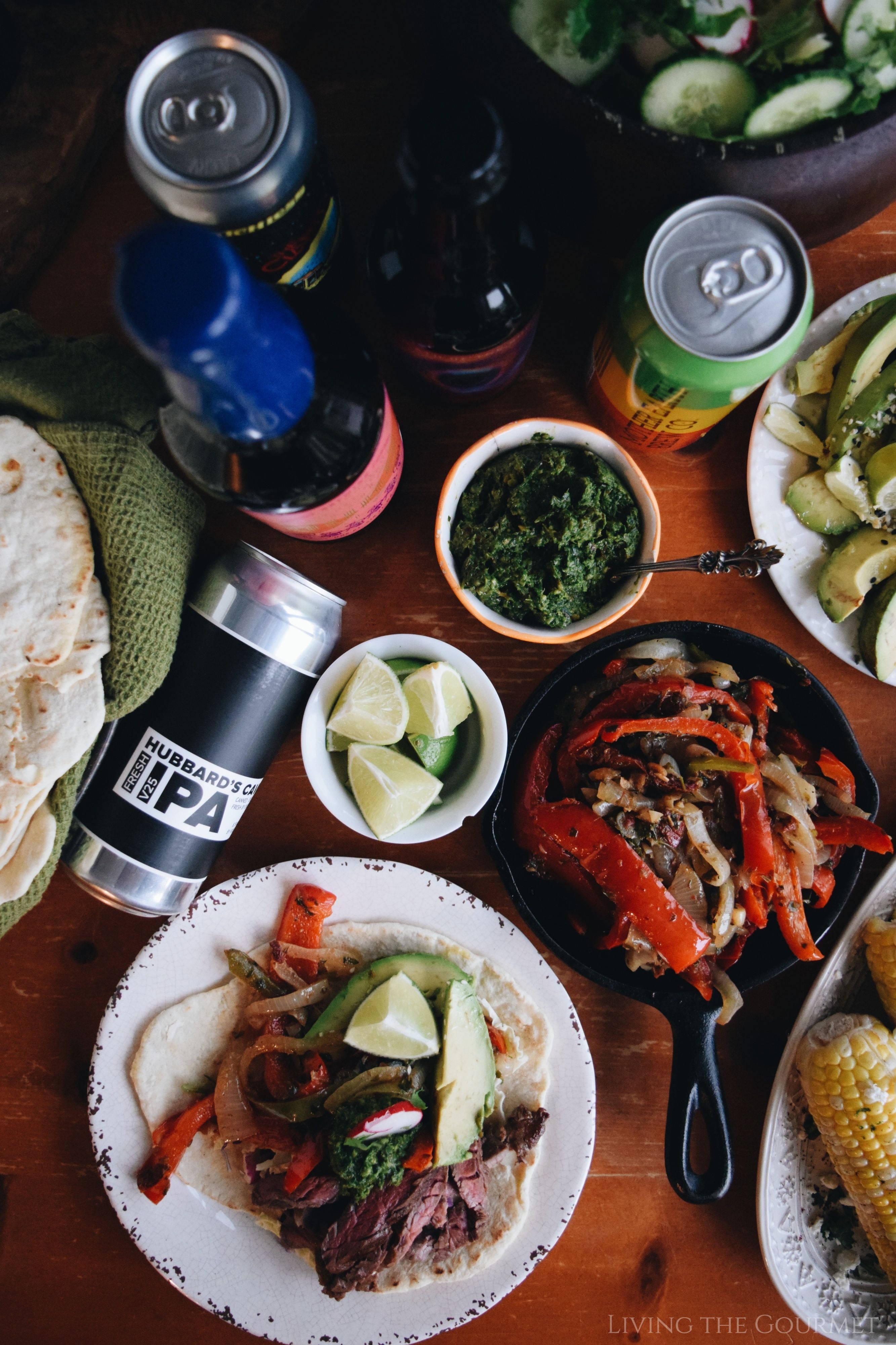 Since the end of Prohibition in 1933, the American beer scene has been dominated by industrialized breweries. While Prohibition was never going to succeed in fully eliminating American alcohol production or the consumption thereof, it did have a catastrophic effect on what was America's once rich mosaic of small-time breweries. Following the repeal of Prohibition, a mix of industrial consolidation, brand recognition, and America's then-emerging love affair with easily mass produced light-lager, all combined to fill the brewing needs of a newly thirsty continent-sized nation. For microbrewers, there was little reason to even attempt to compete.
Fast forward through two world wars, a cultural revolution, a cold war, the birth and death of rock and roll, the start of the digital revolution, a lopsided "Culture War" followed by a Great Recession, and we arrive squarely at the end of the first decade of the 2000s. During all of this rapid societal evolution, America's beer scene, bizarrely, remained almost entirely unchanged. Sure, there was more variety from overseas breweries, but even as independent winemakers sparked a vinicultural revolution on both coasts and the Texas plains, Big Labels continued their industrial dominance of the US beer manufacturing and marketing almost virtually unchallenged.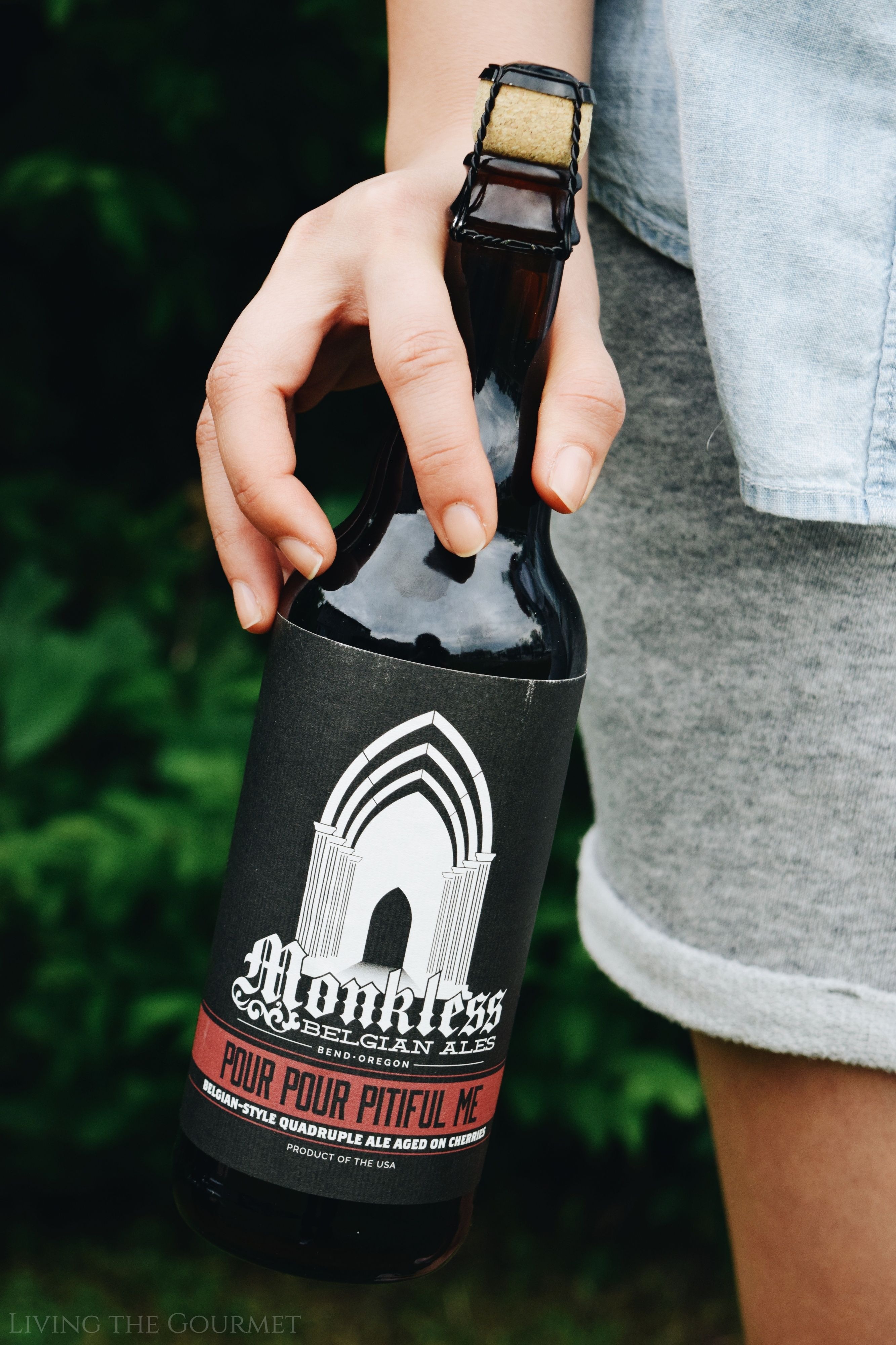 Yet, it was right around that time that word of craft brews started popping up online, especially in enthusiast circles and posh urban scenes. Indeed, as plaid-clad hipsters sporting overly manicured beards went about taking 'juice shots' and rediscovering the glories of Lo-Fi Blues, while looking for the next edible to douse in Sriracha, they were also the first and primary patrons of a budding craft brew market. Thankfully, it wasn't long before the idea of craft beer found its way back into the mainstream.
However, for most, it can be intensely difficult to actually 'find' great craft brewers or microbreweries, in much the same way as it can be difficult to find independent or 'boutique' wineries of decent quality. More often than not, it happens purely by accident or word of mouth. However, what if you had someone who sought out great craft beers for you? Someone who not only told you about them but then sent you a nice hefty crate of craft beers that you yourself handpicked?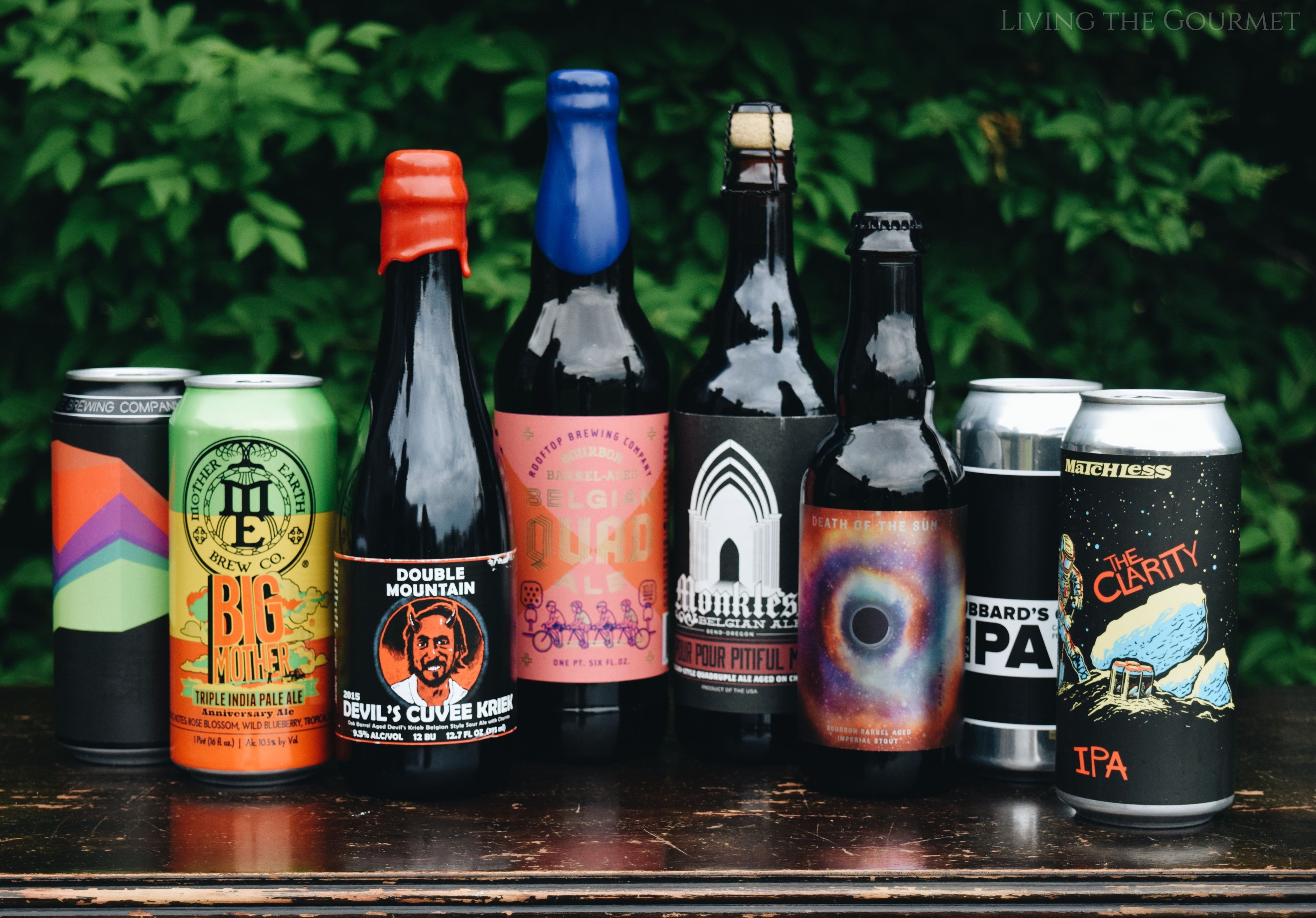 Well, right on time for Father's Day, that's exactly what we're showcasing today here at Living the Gourmet, courtesy of our new friends over at Tavour who work with some five-hundred independent craft breweries across forty-seven US states. Through Tavour, you'll learn about delicious craft beers from all across the United States, and from the beers and breweries you're shown, you can select which you think sound right for you, and then you can have them shipped right to your door.
The best part? The curating service is absolutely free. You only pay for the beers you want.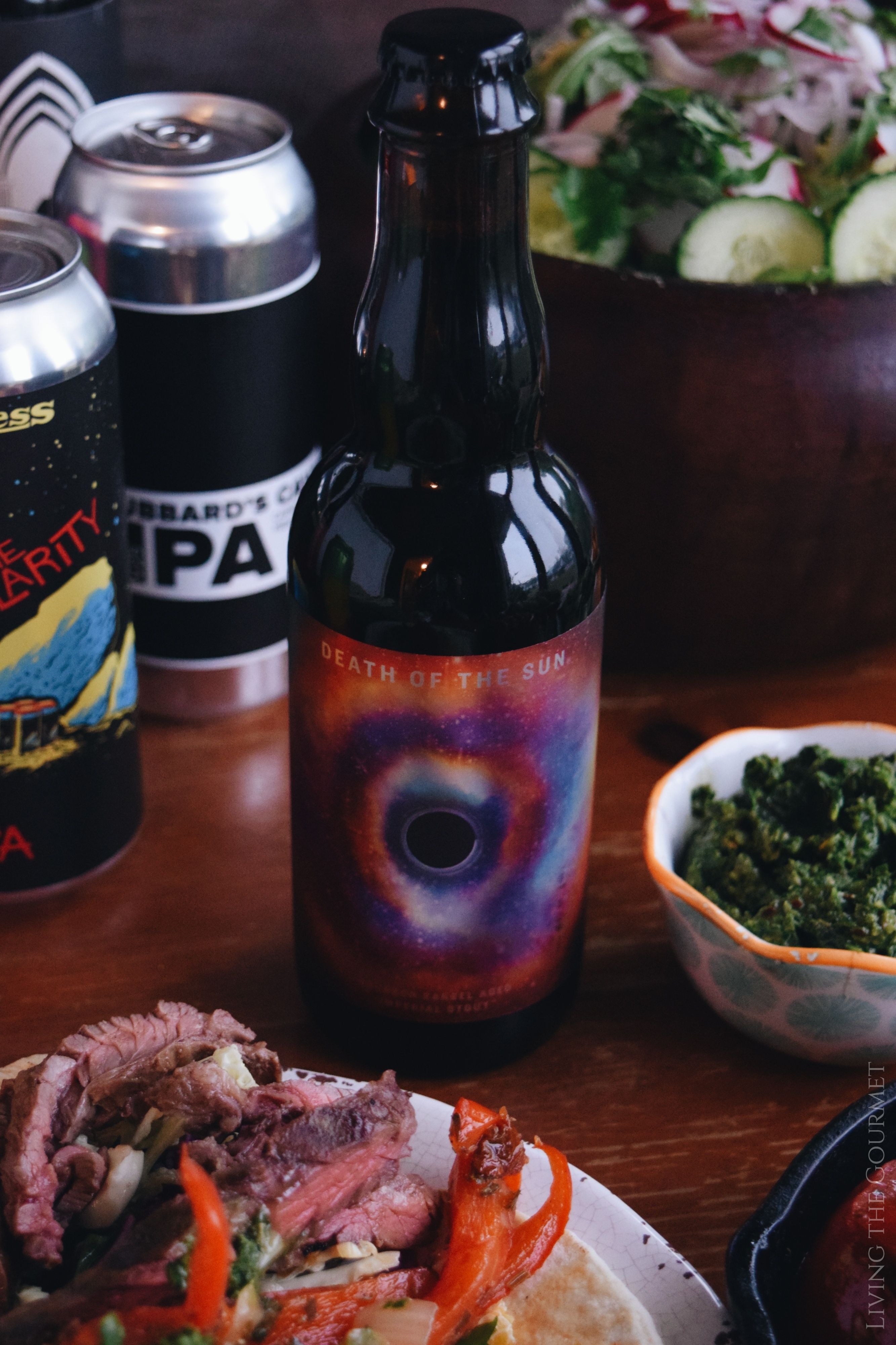 They also offer gift cards and gift boxes, making this an absolutely perfect gift for those hard-to-shop-for dads in your life, or really anyone who happens to be a beer enthusiast and is thirsty for something to sample aside from the same old Big Labels all of us are far too familiar with.
As an example of what you can get from Tavour, we have the dozen bottles pictured here today, from independent breweries such as "Death of the Sun," and on the opposite end of the sentiment spectrum we have Mother Earth Brew Co..Or if old style wax seals are your thing, we received bottles from Rooftop Brewing Company, and Double Mountain Brewery and Taproom.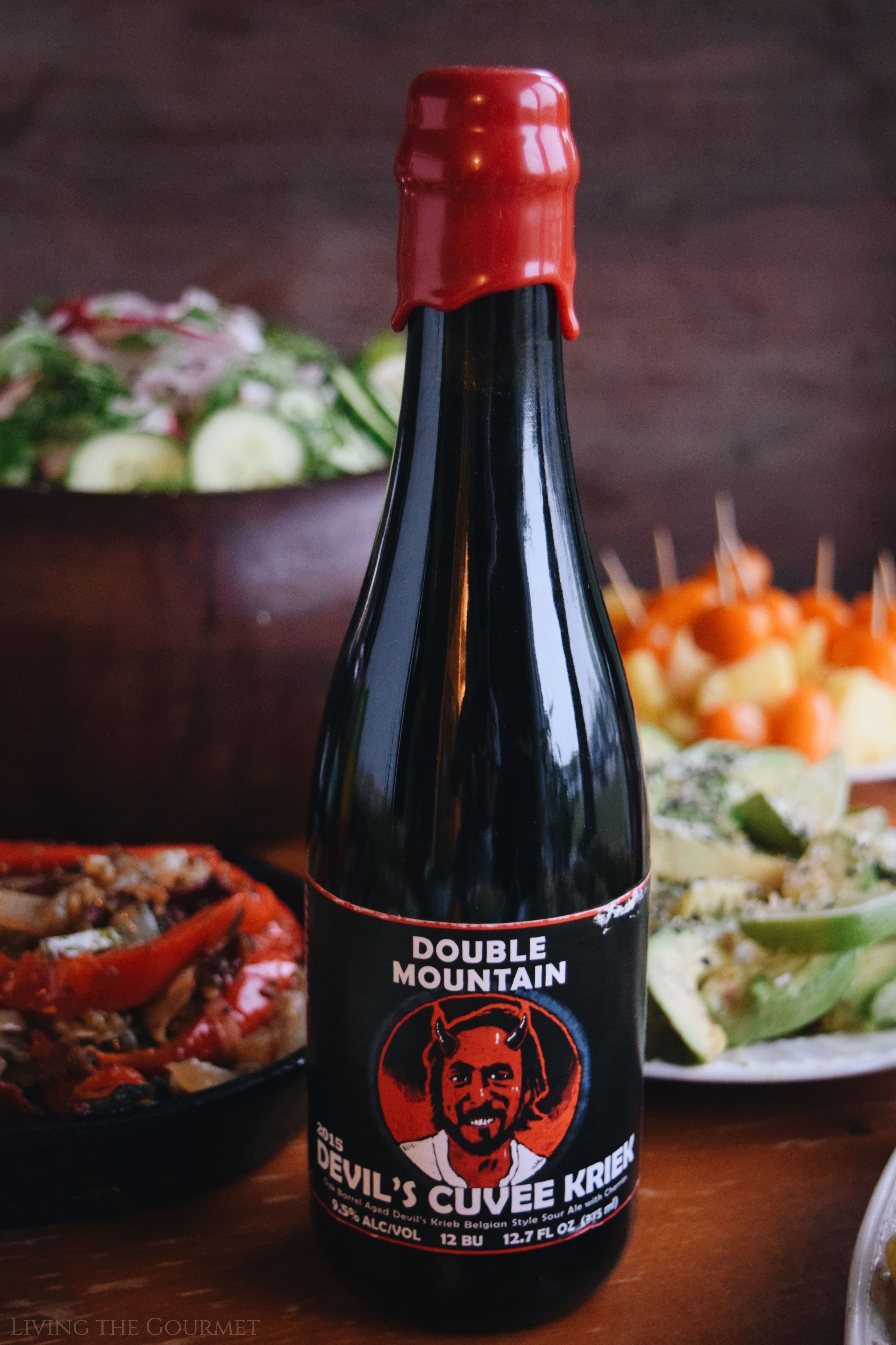 As you can see from the pictures, in just the box I received, the selection was a wide-ranging, eclectic, and above all else delicious selection of hard to find beers from local breweries around the country, breweries I probably wouldn't have otherwise even known existed, and therein lies the beauty of a service like Tavour.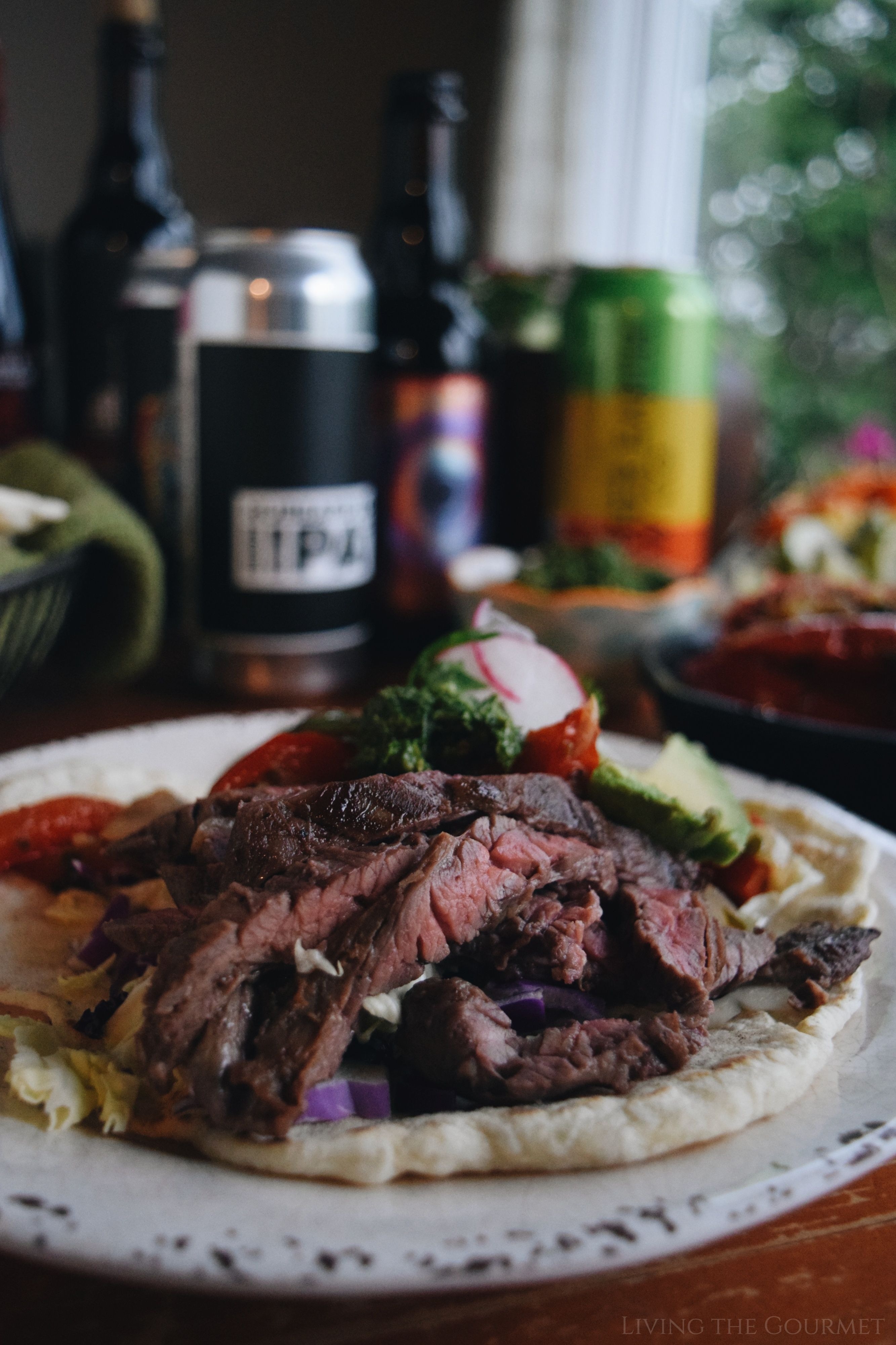 Now, to go along with a couple of today's beers, I decided on something lighthearted and fun, something that would serve great at a backyard barbeque, or a lunch or light dinner out on the deck – Skirt Steak Fajitas – since what pairs better with a tall bottle of good quality bear than steak wrapped in homemade flatbreads, topped with a fresh chimichurri sauce and strips of grilled bell peppers?
Living the Gourmet
Peppers and Steak Fajitas
10 minPrep Time
20 minCook Time
30 minTotal Time
5 based on 3 review(s)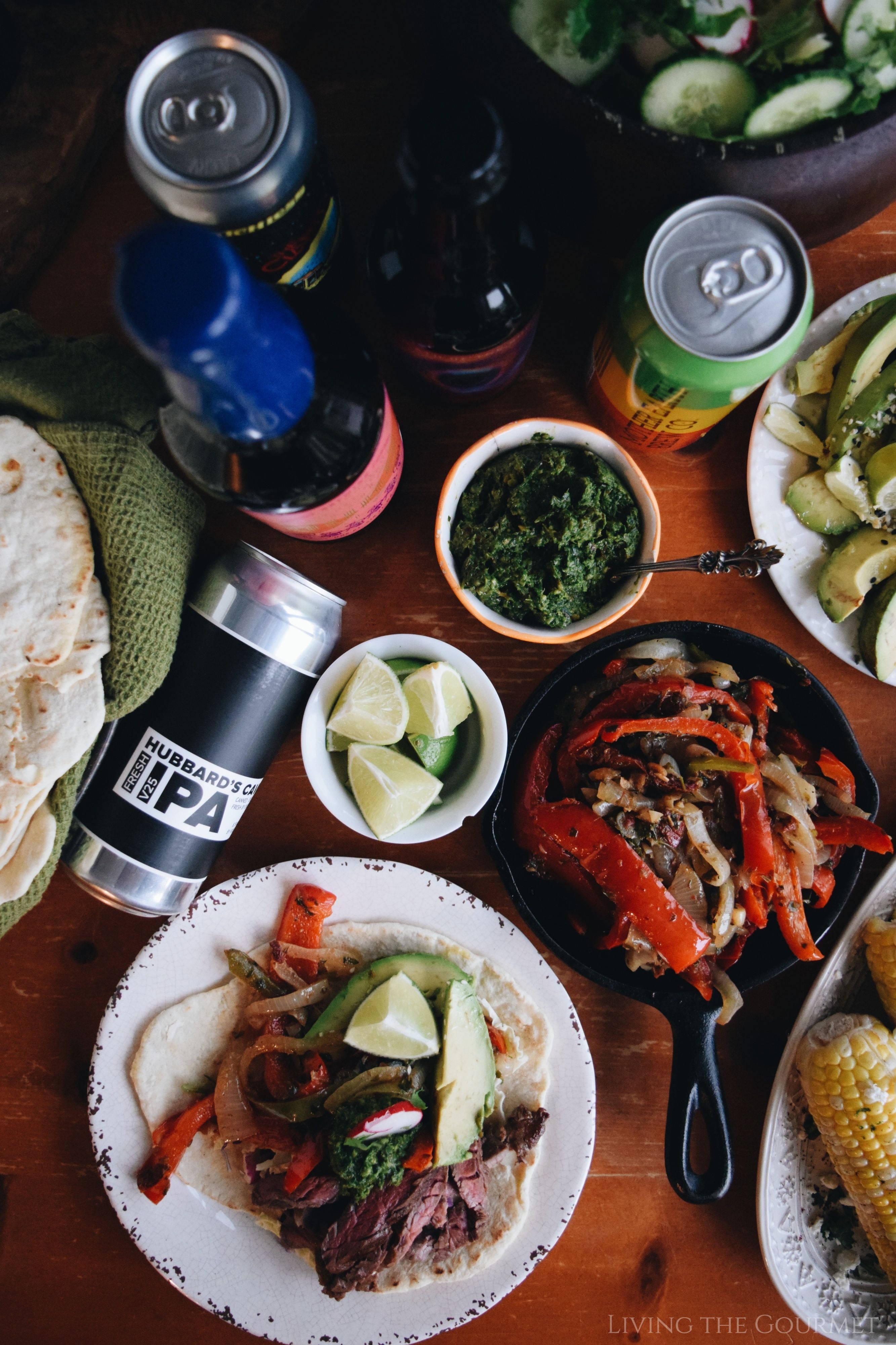 Ingredients
Skirt Steak
Sauteed Bell Peppers
Avocado (see recipe below on how to serve)
Tossed Salad
Grilled Corn
Flat breads (fresh or store-bought)

For the Peppers:

3 bell peppers – ribs removed and sliced (any color)
2 sweet onions – sliced
5 cloves of garlic – chopped fine
1 tbs. capers
3 – 4 sun-dried tomatoes – chopped
½ tsp. salt
½ tsp. red pepper flakes
1 ½ tsps. dried oregano
2 tbs. olive oil
3 tbs. fresh parsley – chopped

Chimichurri:

1 Jalapeño - finely chopped (seeds removed)
3 garlic cloves - finely chopped
3 tbs. balsamic vinegar
½ tsp. freshly ground sea salt
¼ tsp. red pepper flakes
½ tsp. dried oregano
¼ cup finely chopped cilantro
¼ cup finely chopped flat-leaf parsley
3 tbs. cup extra-virgin olive oil

For the Avocado:

3 avocado's – sliced
Bagel seasoning
Olive oil
Juice of 1 lime
Instructions
For the Skirt Steak:

3 – 4 lbs. of skirt steak
Heat a large cast iron frying pan with 2 tbs. olive oil.
Add the skirt steak and cook 3 – 4 minutes per side or until desired doneness is achieved.
Let the steak rest 5 - 6 minutes before slicing on a diagonal.
Season with fresh sea salt and fresh ground black pepper.

For the Peppers:

Heat a large cast iron frying pan with the olive oil.
Add the sliced peppers, onions and garlic and sauté until the onions and peppers have softened and slightly charred.
Add the seasonings, capers, sun-dried tomatoes and chopped parsley and toss.
Taste for seasonings.

Chimichurri:

Combine all of the ingredients in a medium sized bowl and stir.
Taste for seasonings.
Keep refrigerated until ready to use.

For the Avocado:

Slice the avocado, drizzle with olive oil and season with bagel seasoning.
Squeeze the fresh lime juice over the avocado and serve.
Do not prepare this dish until you are ready to serve it.
Serve with grilled skirt steak with the fresh flat breads, grilled peppers, avocado, fresh tossed salad and fresh corn on the cob for perfectly relaxed meal.
7.8.1.2
1302
https://livingthegourmet.com/2019/05/craft-beer-and-steak-fajitas.html
To put together your own Father's Day Feast, or Any-Day Feast, make these summery grilled beef fajitas today, and be sure to download the Tavour app or sign up on the website over at Tavour.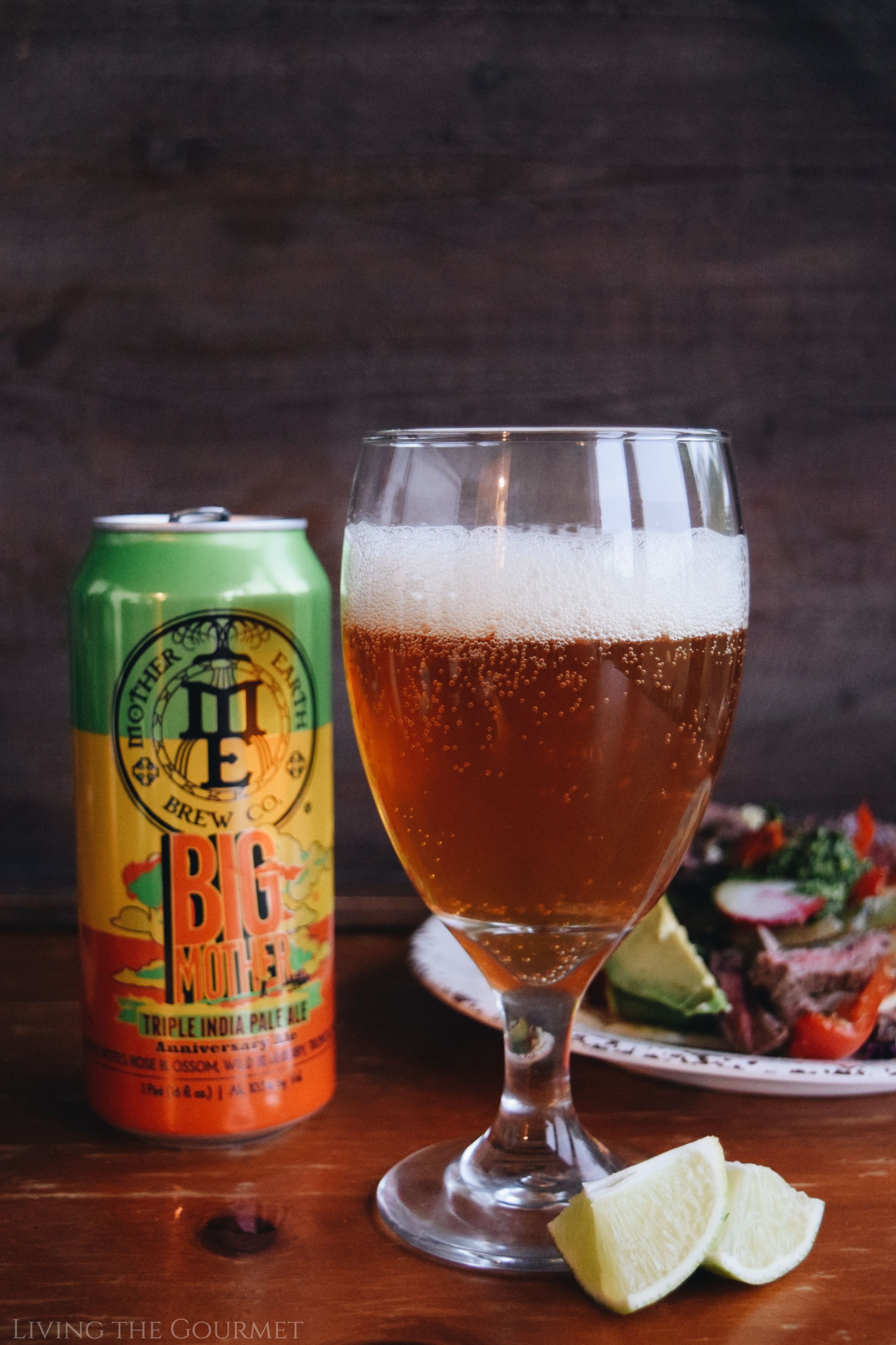 Cheers!
1