This post has been sponsored by the Sweet Wine Club. All opinions expressed are my own.
A creamy chocolate-hazelnut and orange filling are swathed in layers of crisped puff pastry, and then finished off with a super simple glaze. Delicious and elegant without being pretentious, these pastries are perfect for Mother's Day, and pair excellently alongside a sweet Rosé.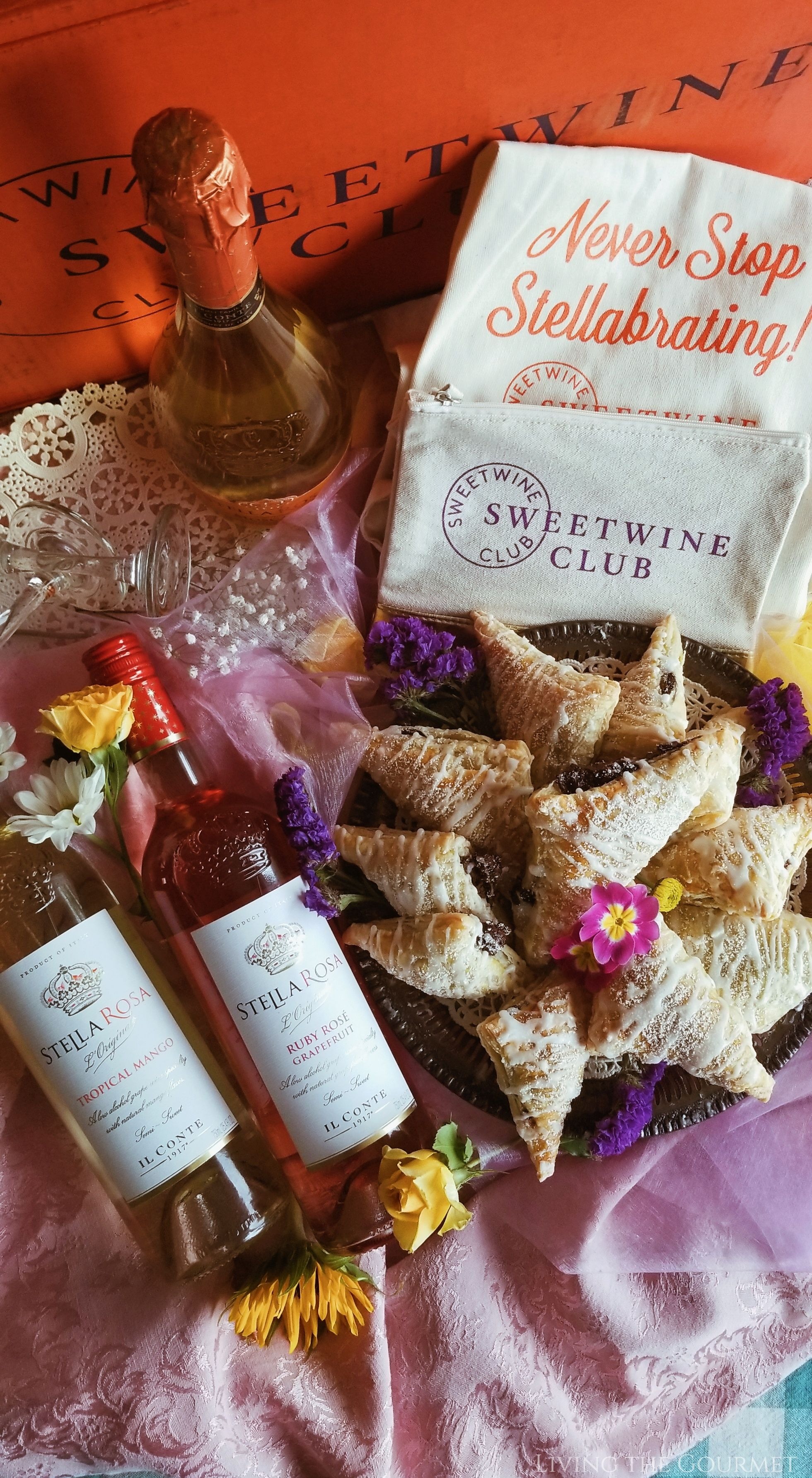 In the movie Dirty Rotten Scoundrels, Michael Caine and Steve Martin's characters have a brief back and forth about wine. "You can't drink them, Freddy, they're far too valuable," Caine's character remarks. "So you sell them?" Martin's character asks. "I'd never sell them, they mean too much to me," Cain replies with biting indignance.
In those three lines, the best and worst of 'wine culture' is perfectly encapsulated. Marking vintages in dusty cellars, and gawking at the prices of boutique wineries have become traditions unto themselves, and let's be honest such wine has always been more of an 'decoration' and 'object' as opposed to a beverage. I myself am guilty of this, since in just the few years that I've been reviewing and featuring wine professionally, I've developed a small reservoir of bottles that "mean too much to me" to part with – I can never really see myself popping them open, nor have I any intention of selling them. Instead, they function as bottled conversational pieces, the unwitting trophies I've collected almost by accident during my digital tour of the world of wine.
Nevertheless, wine, like almost all other industries within the realm of food and drink, is first and foremost about enjoyment – and that's precisely where today's featured wine club comes in.
"People think dry, but they ultimately drink sweet," is one of the first things you're taught when you begin learning about wine from the perspective of entertaining and reviewing. In other words, there's a reason 'Xenomavro' grapes, and the so-called 'black acid' wine they produce has never quite broken into the mainstream. People prefer, and thoroughly enjoy, less challenging varietals – and understandably so.
Now, I'm not saying to default to 'fun' bottles of non-dry wines for every occasion, but if you're looking to throw a pleasant, lighthearted spring themed party, or if you want to give a few bottles as a gift but you aren't quite sure what direction to go in – "Think dry, but drink sweet."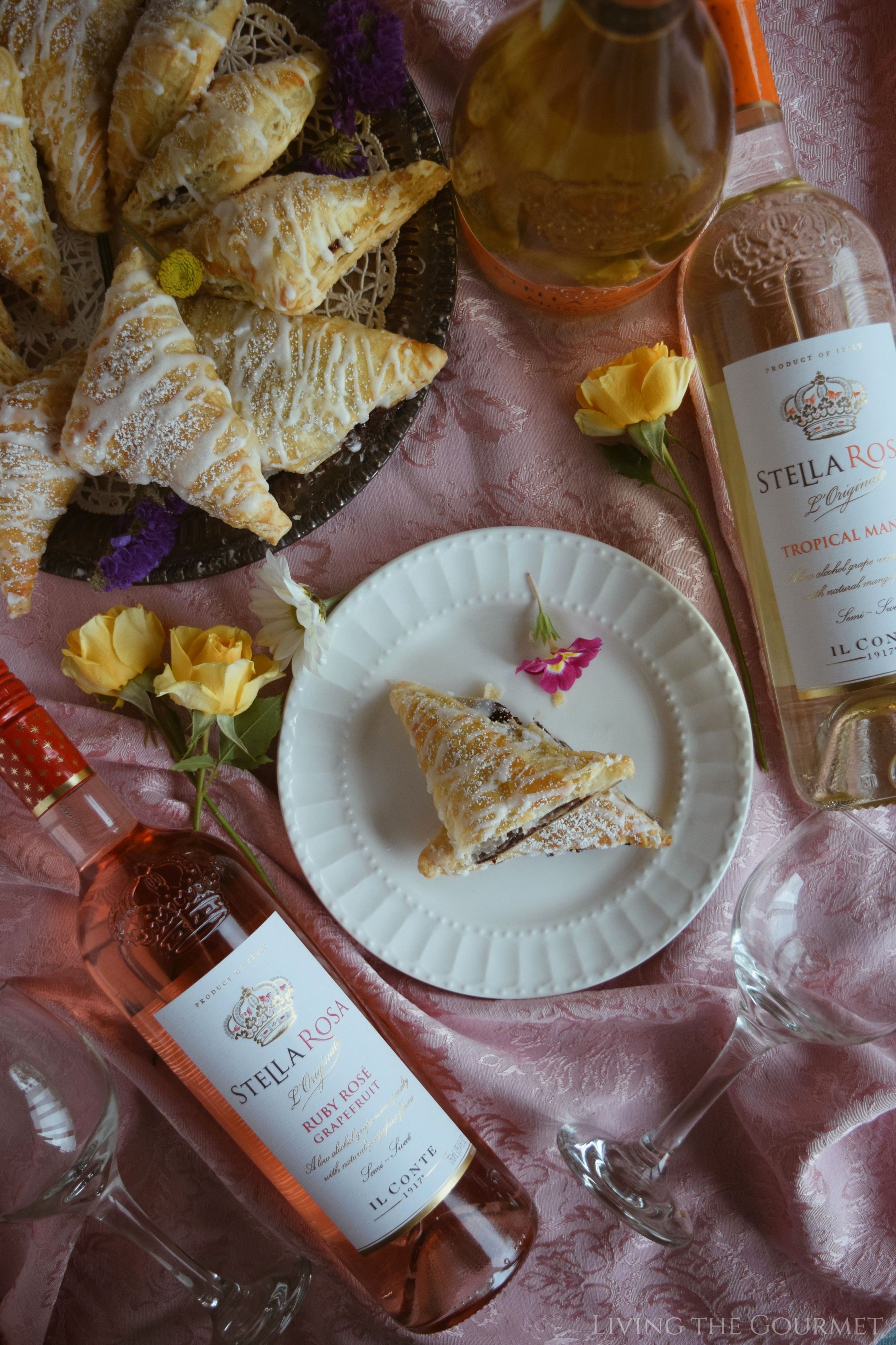 For example, let's say you're hosting a luncheon out on your porch, perhaps just light desserts – a 'bite of something sweet.' Perhaps you're serving something along the lines of today's recipe – perhaps Chocolate and Hazelnut Puff Pastries. The ideal wine would be something light, something 'not dry,' but definitely not a wine that's a sugary fruit juice masquerading as wine. Instead, you would want something 'pleasantly sweet,' something 'mature but lighthearted' – like the pastries themselves.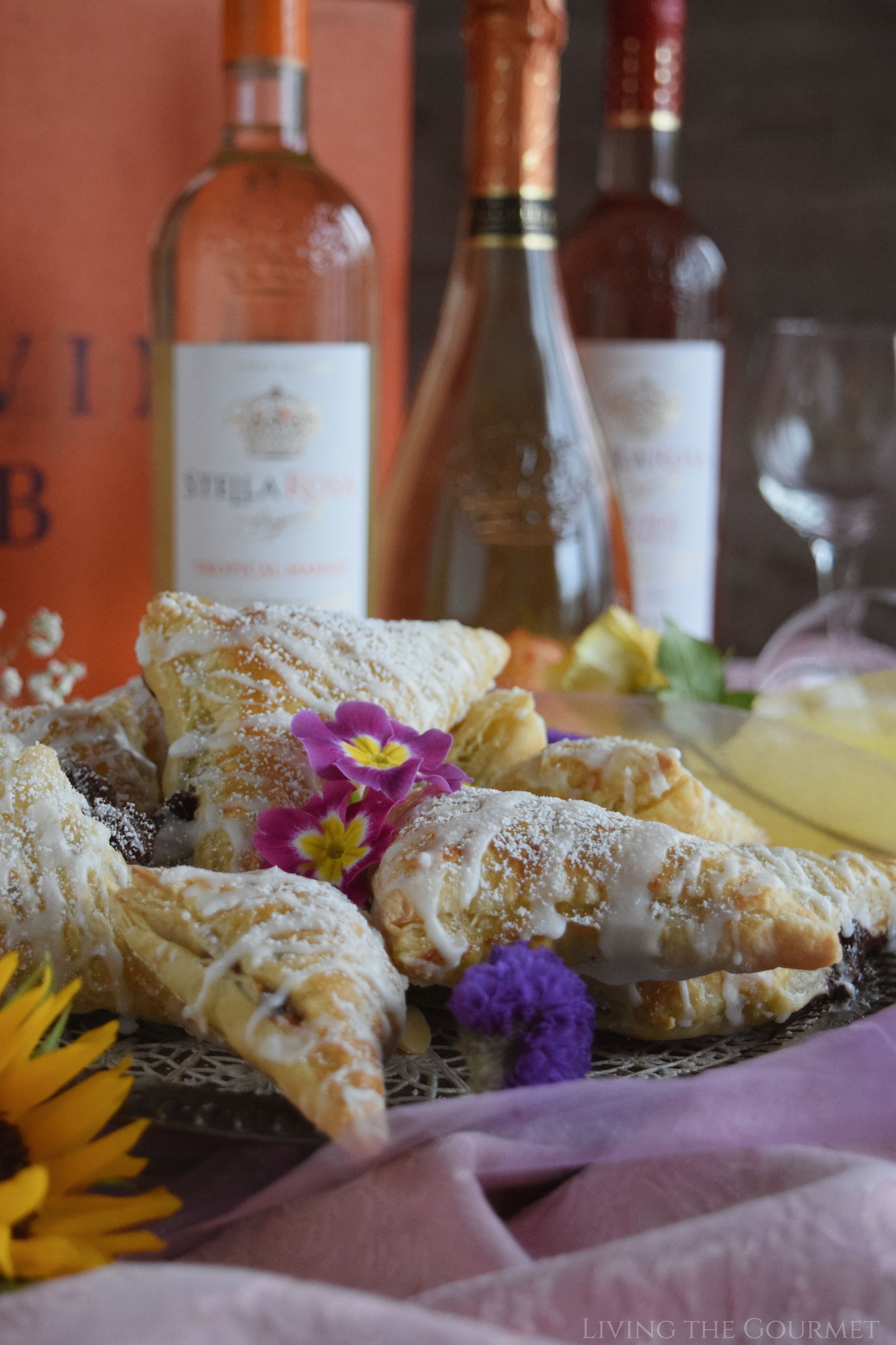 Print
Chocolate Hazelnut Pastries and Sweet Rosé
Author:
Prep Time:

10 minutes

Cook Time:

15 minutes

Total Time:

25 minutes

Yield:

1

dozen

1

x
1

sheet puff pastry

1

cup

chocolate hazelnut spread

2 tablespoons

orange juice

1 teaspoon

orange zest
Confectioner's sugar for dusting
Icing for drizzling (recipe below)

1

egg and 1 teaspoon water, whisked for egg wash
Simple Icing:
3/4

cup

confectioner's sugar

1 tablespoon

whole milk
Instructions
In a bowl, stir chocolate hazelnut spread, orange juice, and zest. Set aside.
Preheat oven to 350 degrees F.
On a well-floured surface, roll out puff pastry dough into a 10×10 rectangle.
Divide the rectangle with a pastry cutter into equal length rectangles about 3×3 inch.
Spoon about 2 teaspoons worth of chocolate filling into the center of each rectangle. Brush the edges of the rectangle with the egg wash and fold over into a triangle. Crimp the edges with a fork and place each pastry on a parchment-lined baking sheet. Brush each pastry with the remaining egg wash.
Bake for about 15 minutes or until golden and edges are a little bubbly.
Remove and let cool to room temp before drizzling with icing. Before serving dust with confectioner's sugar if desired. Enjoy!
Recipe Card powered by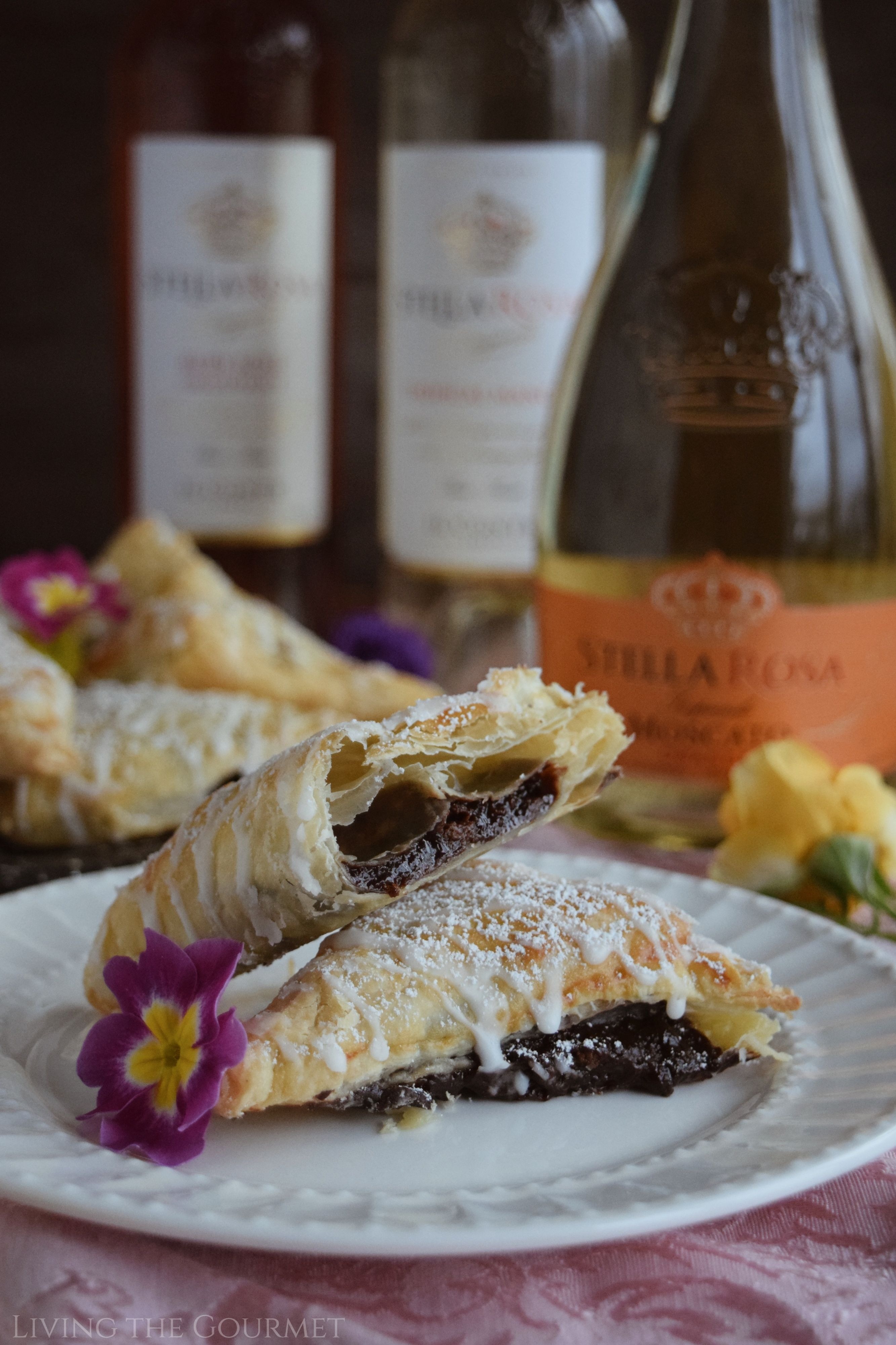 To fit that bill, consider signing up with the Sweet Wine Club, and you'll receive exactly those sorts of wines. In today's box, for example, we received a Stella Rosa Ruby Rosé Grapefruit, a Stella Rosa Passionfruit Mango, and a Stella Rosa Imperial Orange Moscato.
The Stella Rosa Passionfruit Mango is a classic 'fruit bomb,' opening with vibrant summer fruit essences, both from its base varietal and the natural mango and passionfruit added flavorings. On the palate, the wine is satiny in texture, with mixed fruits filling the mouth from start to finish, creating an instantly refreshing and very pleasant drinking experience.
The Stella Rosa Ruby Rosé Grapefruit is an interesting bottle. What is an otherwise sweet and fruity wine is offered an uncharacteristic complexity and 'pucker-yness' from its added grapefruit flavorings. This creates at sort of 'sweet sour punch' mouthfeel and flavor to the wine. Definitely serve this chilled, as the winemakers themselves suggest, preferably with company and something light and fruity as a pairing.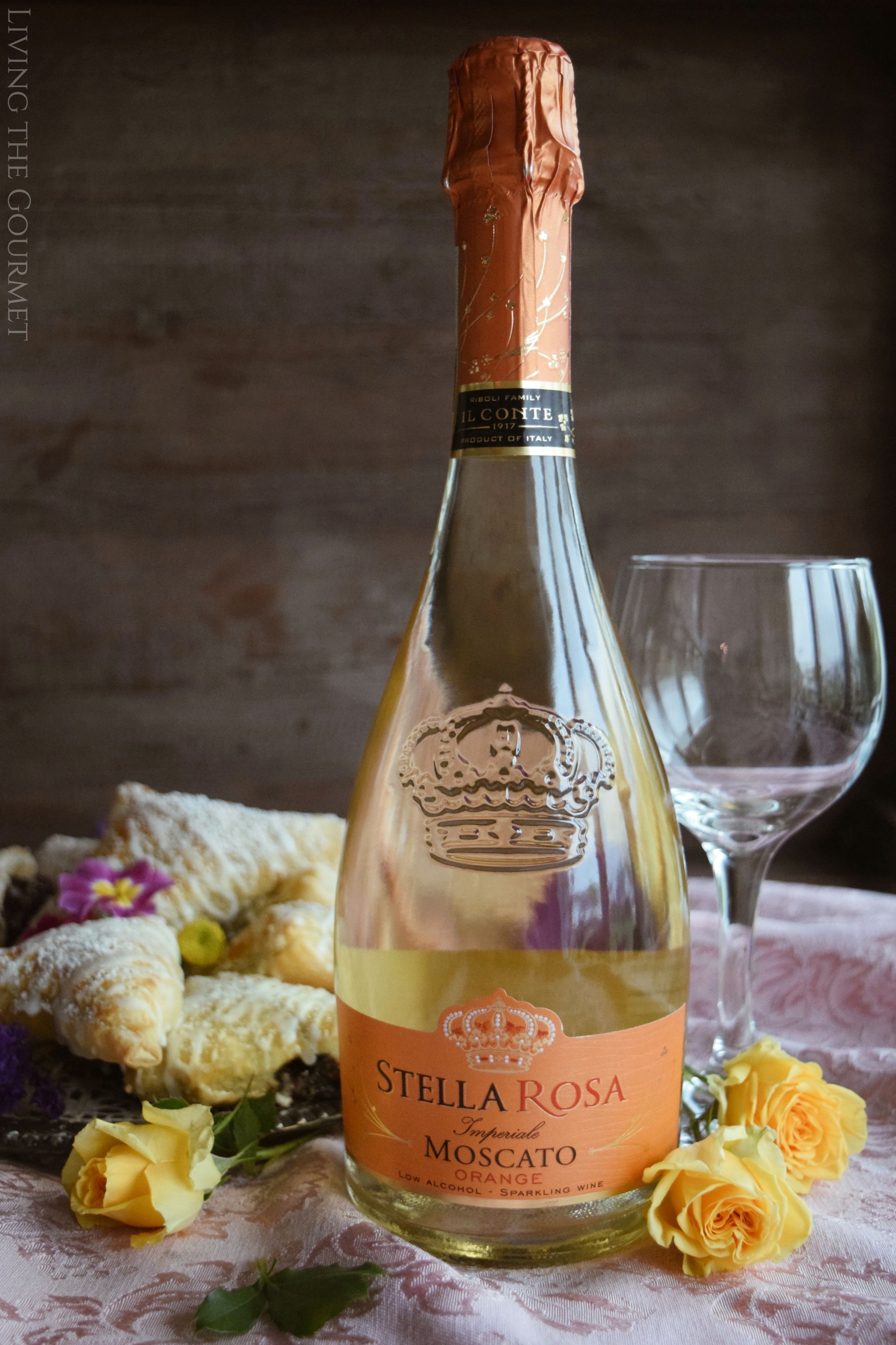 Finally, we received a Stella Rosa Imperiale Moscato Orange, which is what I'll describe as a 'down to earth sparkler' with a splash of orange zest on the nose, and orange essence on the palate, which creates a perfect spring bubbly for your outdoor luncheon with friends, or just an 'anytime' bubbly for the weekend.
With all of that out the way, if you would like to try these or similar wines for yourself, visit the Sweet Wine Club, and sign up to receive a quarterly box containing three sweet wines along with a free surprise gift, as well as suggested food pairings and recipes with each shipment. You can cancel anytime, and with each box shipped Sweet Wine Club supplies a person in need with a year's supply of clean water.
That said, I thoroughly enjoyed what I received from the Sweet Wine Club, and can wholeheartedly recommend them to my readers.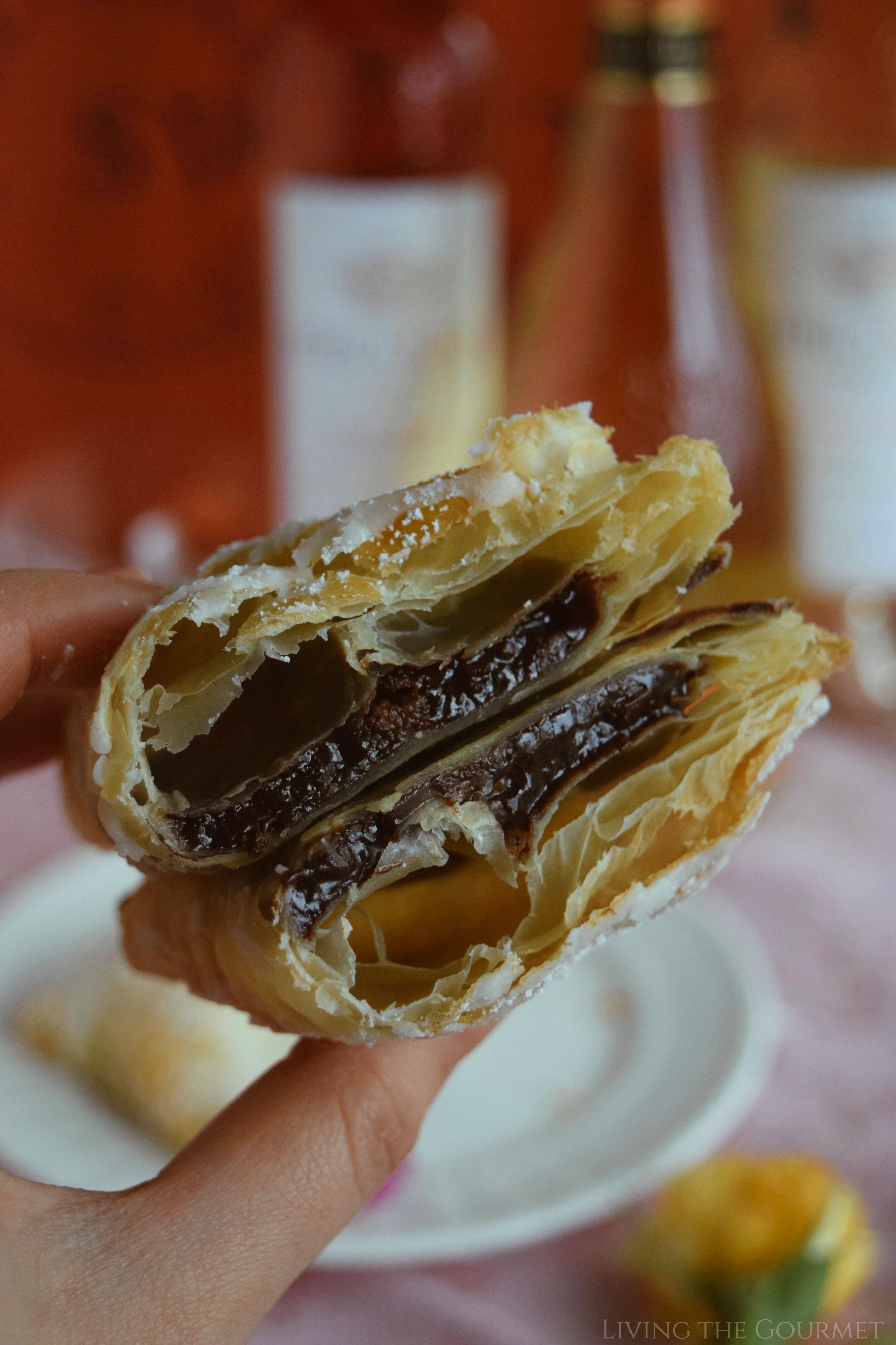 This message is intended for those 21+. Please enjoy responsibly. Cheers!
2