The following post has been sponsored by NutSip. All opinions expressed are my own.
Treat yourself and your loved ones to the rich blends of NutSip this holiday season. From Honey Peanut to Turmeric Almond, there are multiple blends that are simple, wholesome, unique.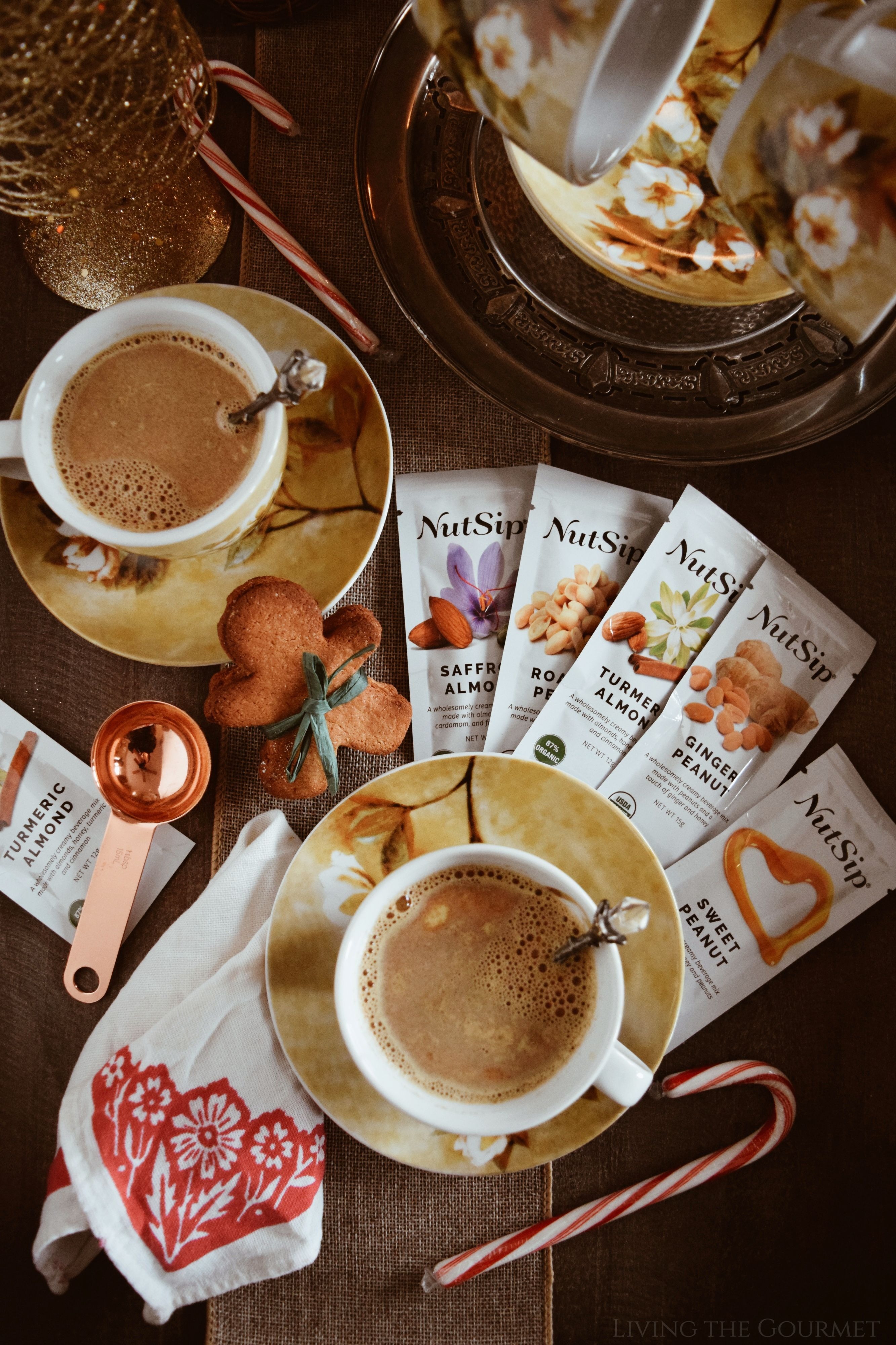 I'm sure we're all well aware of the ages-old wive's tale that a warm glass of milk can help the body rest easier during the night. To be honest, I don't know where this idea originated but it was one habit my own mother would partake in when we were younger. It was a nice treat to have a warm glass of milk before bed but mostly because my mother would sweeten it a little with either honey or just a small spoonful of sugar.
Nowadays this simple warm milk base has become something of a trend, proving that it not only helps the body to relax and ease restless nights, but with just a sprinkling of extra ingredients, it magically transforms itself into something of a tonic.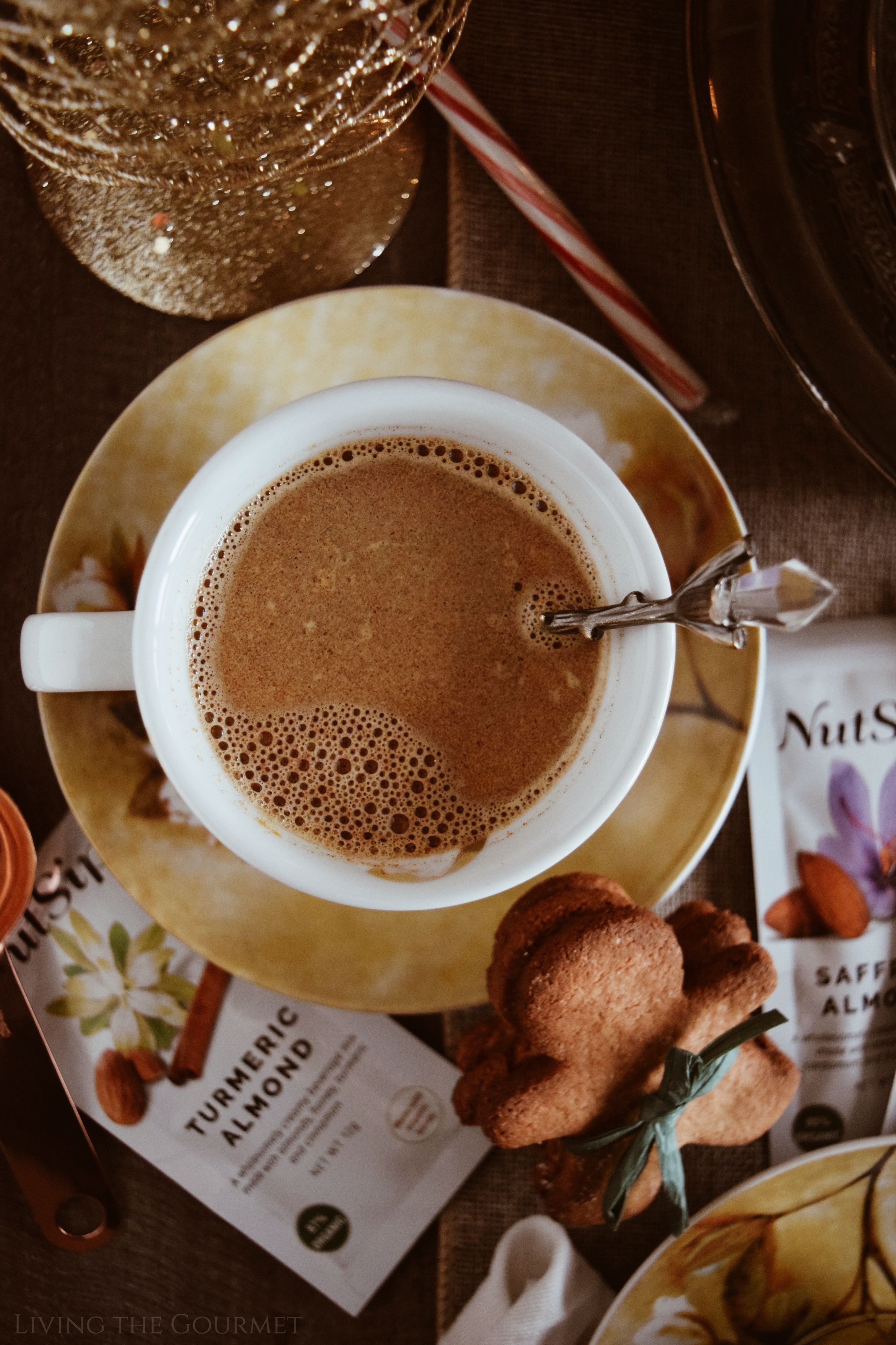 When NutSip reached out asking if I would like to try their variety packs of what they call a line of 'comfort beverages', my interest was immediately peaked especially after checking out the assortment of flavors like, Sweet Peanut Tea, Saffron Almond Tea, Ginger Peanut Tea, and Turmeric Almond Tea, just to name a few. You can view their full line HERE.
So, is it warm milk or tea? Well, if you're familiar with Badam Milk or Job's Tears (a Korean like chai latte) then the answer is…both. You can use either nut milk or dairy as the base but the packets of NutSip infuse the warmed milk with their contents, depending on the flavor you desire.
My personal favorite is the Turmeric Almond Tea. I love adding Turmeric to everything because of its added health benefits, so naturally, that was the tea that called to me first.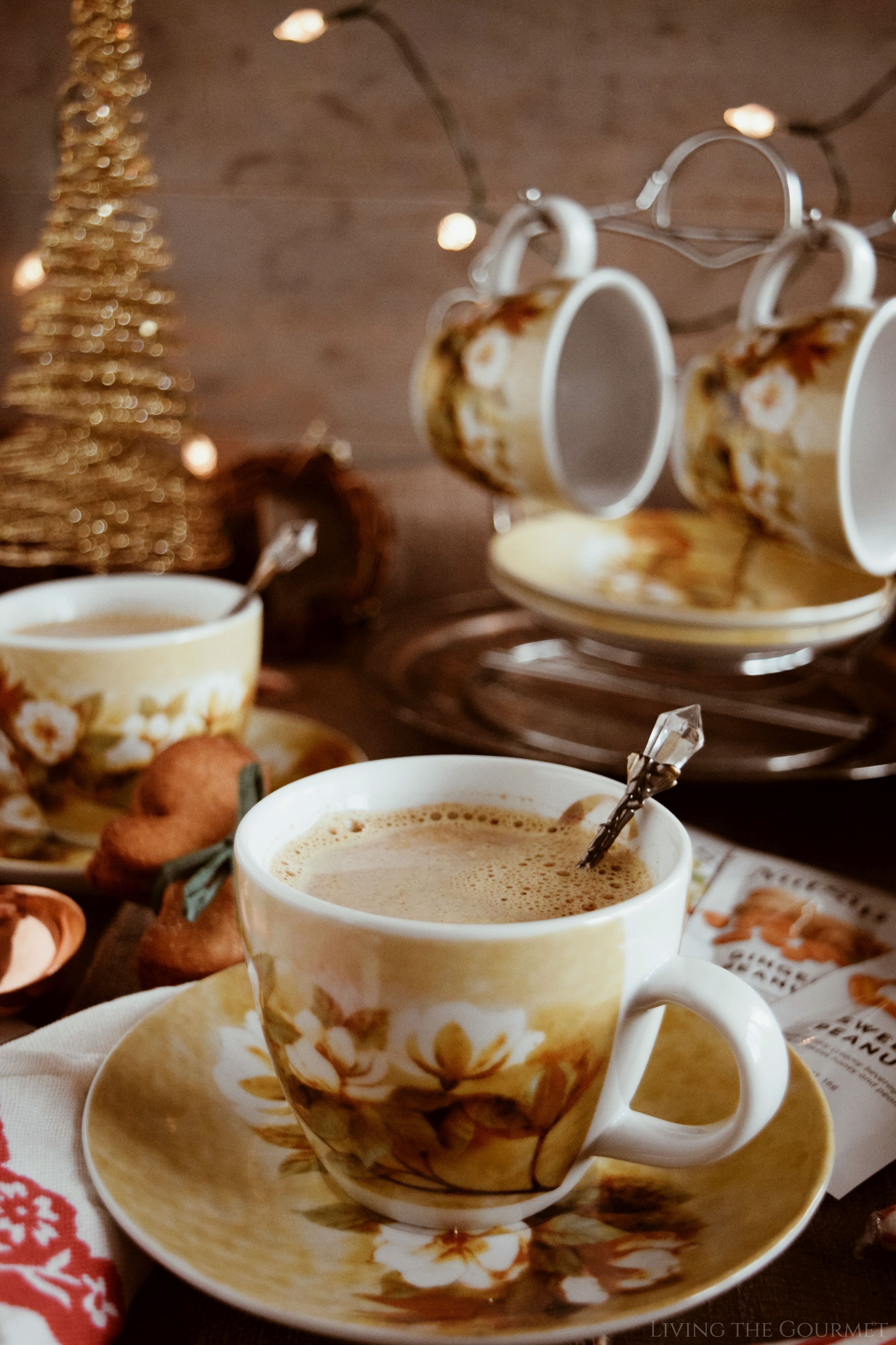 I was instantly comforted at first sip. NutSip has a lightly sweet and nutty flavor that is perfectly balanced by the warm milk.
Honestly, I think this has become the hot drink of choice, especially on a cold winter's day. Each blend is uniquely crafted with all natural ingredients like organic honey crystals, organic spices and finely ground nuts of the highest quality. Furthermore, NutSip is low in sugar and naturally caffeine free.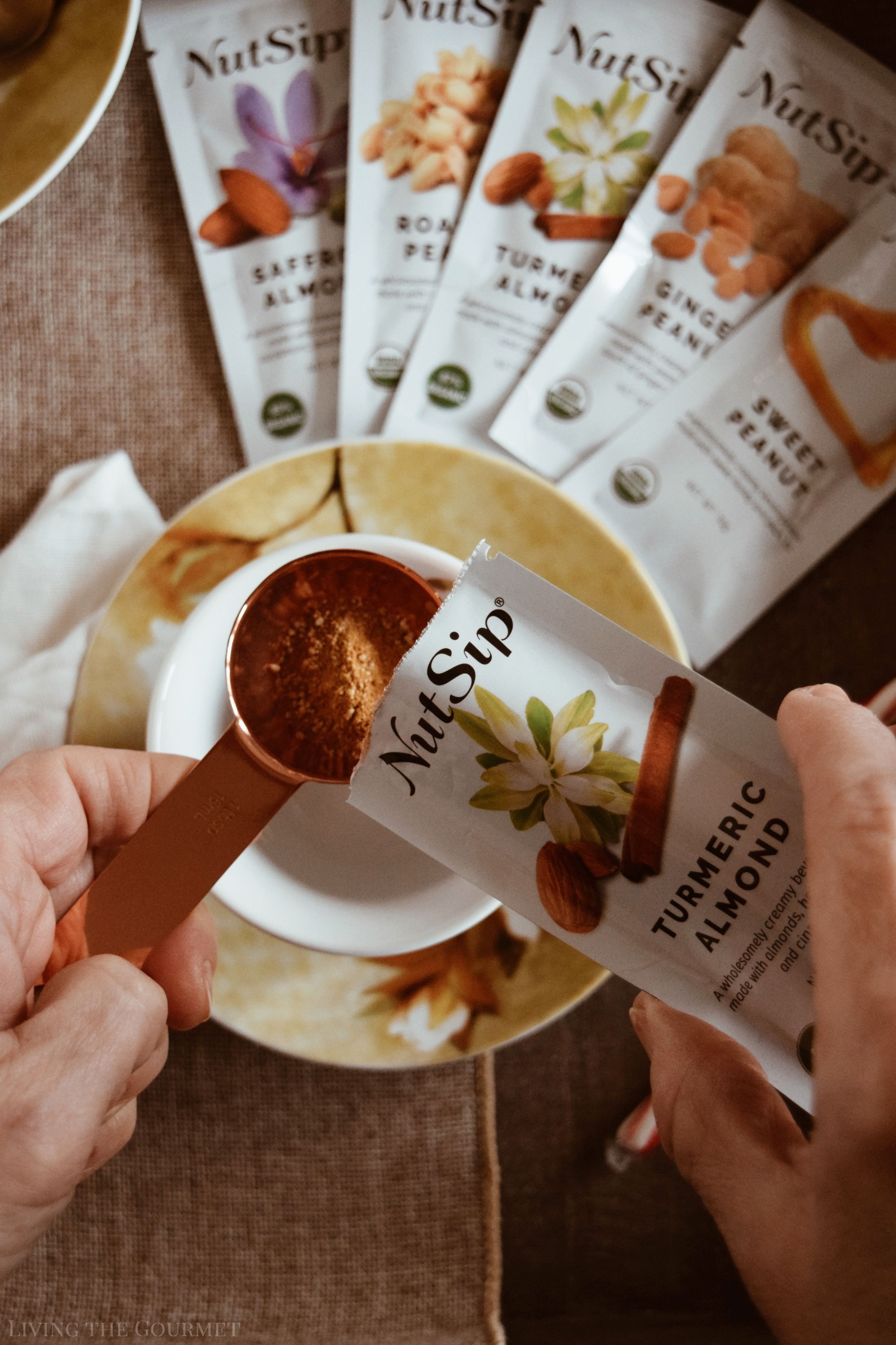 The process is a simple one.
Begin by warming 1 cup of milk- your choice of either almond milk (any nut milk will do) or dairy. Though note that NutSip advises not to use soy milk.
In your desired cup or mug, simply pour the contents of the packets and then add the warm milk, stirring while you do so.
Serve and enjoy immediately.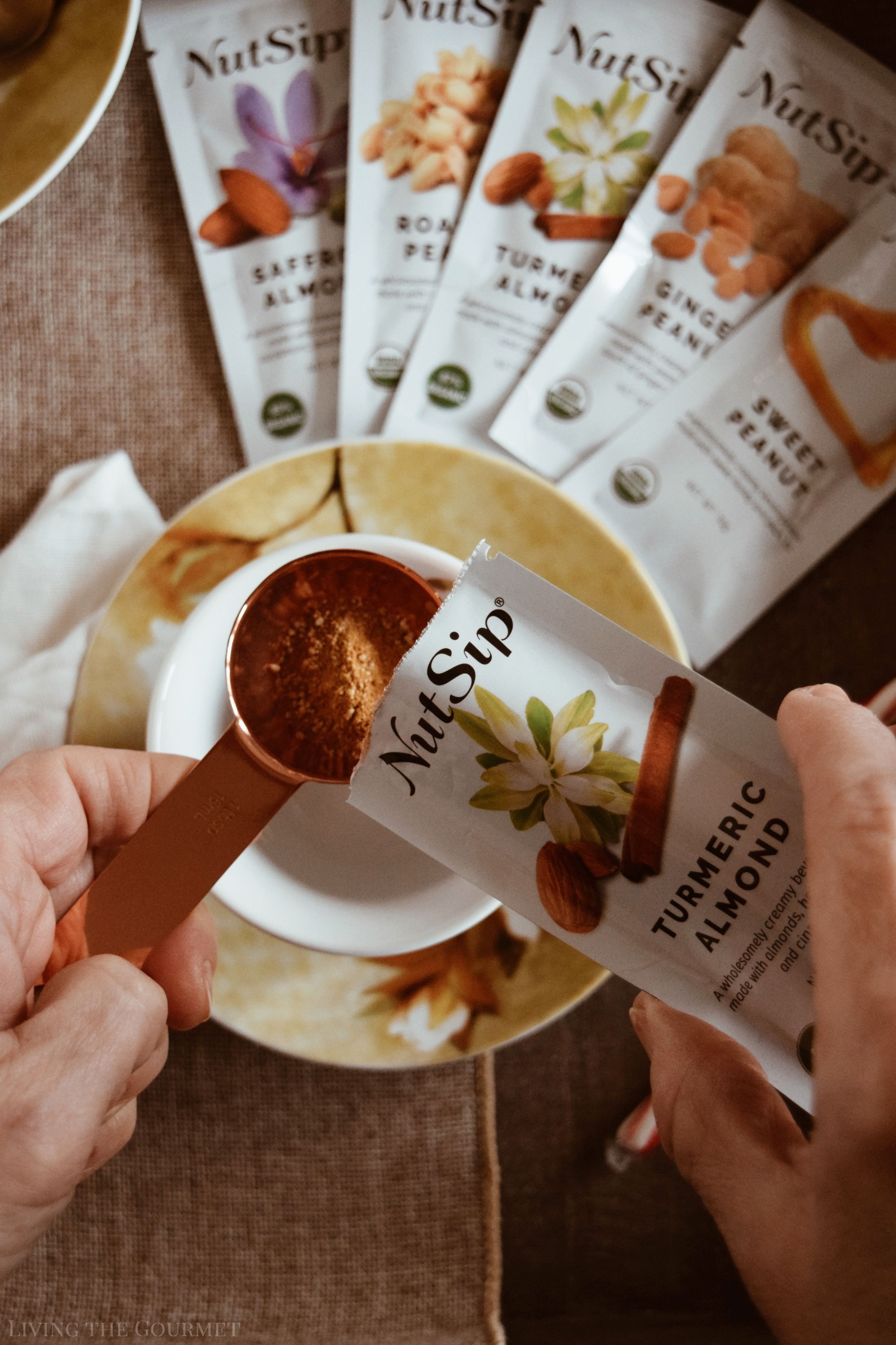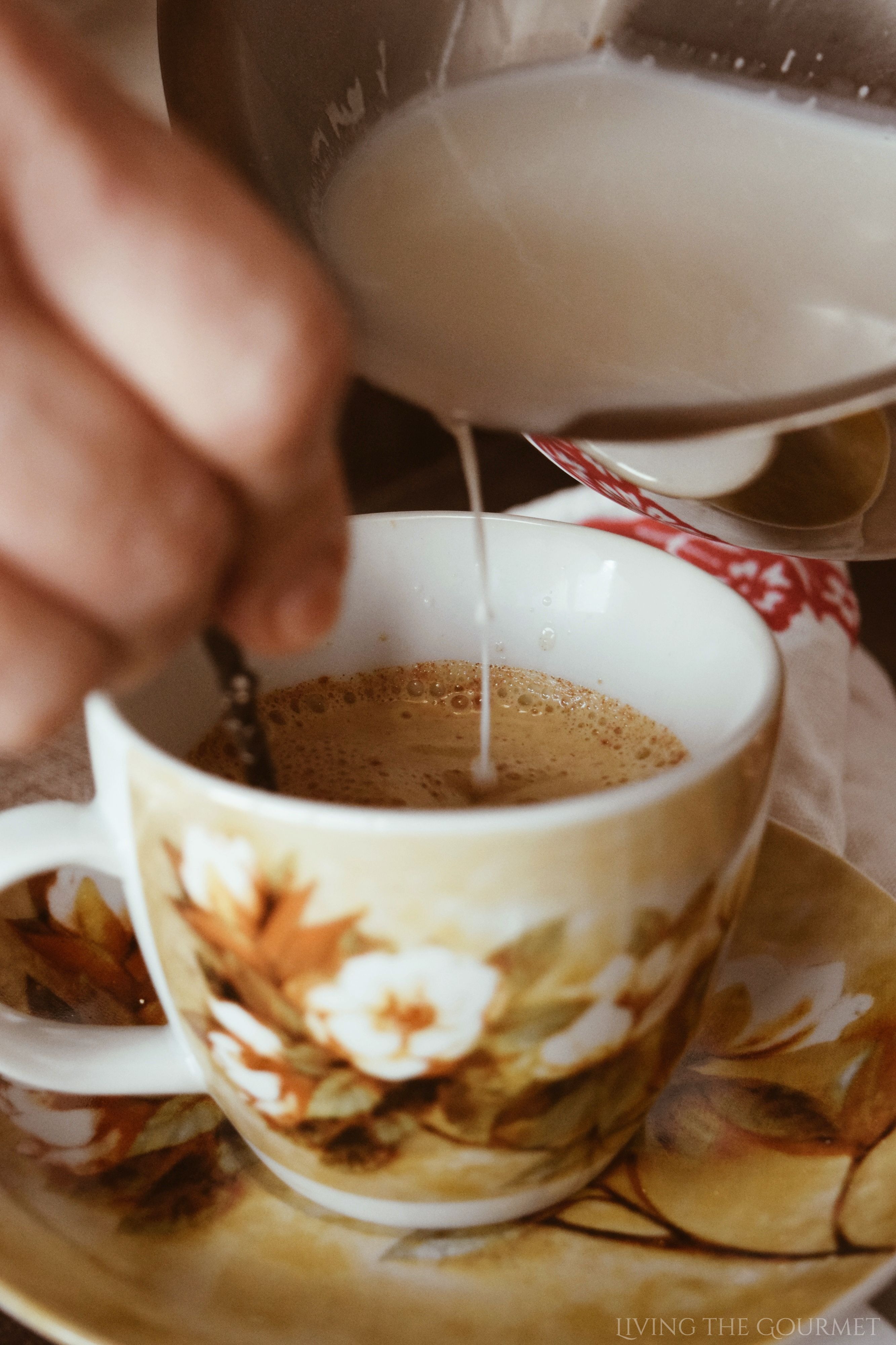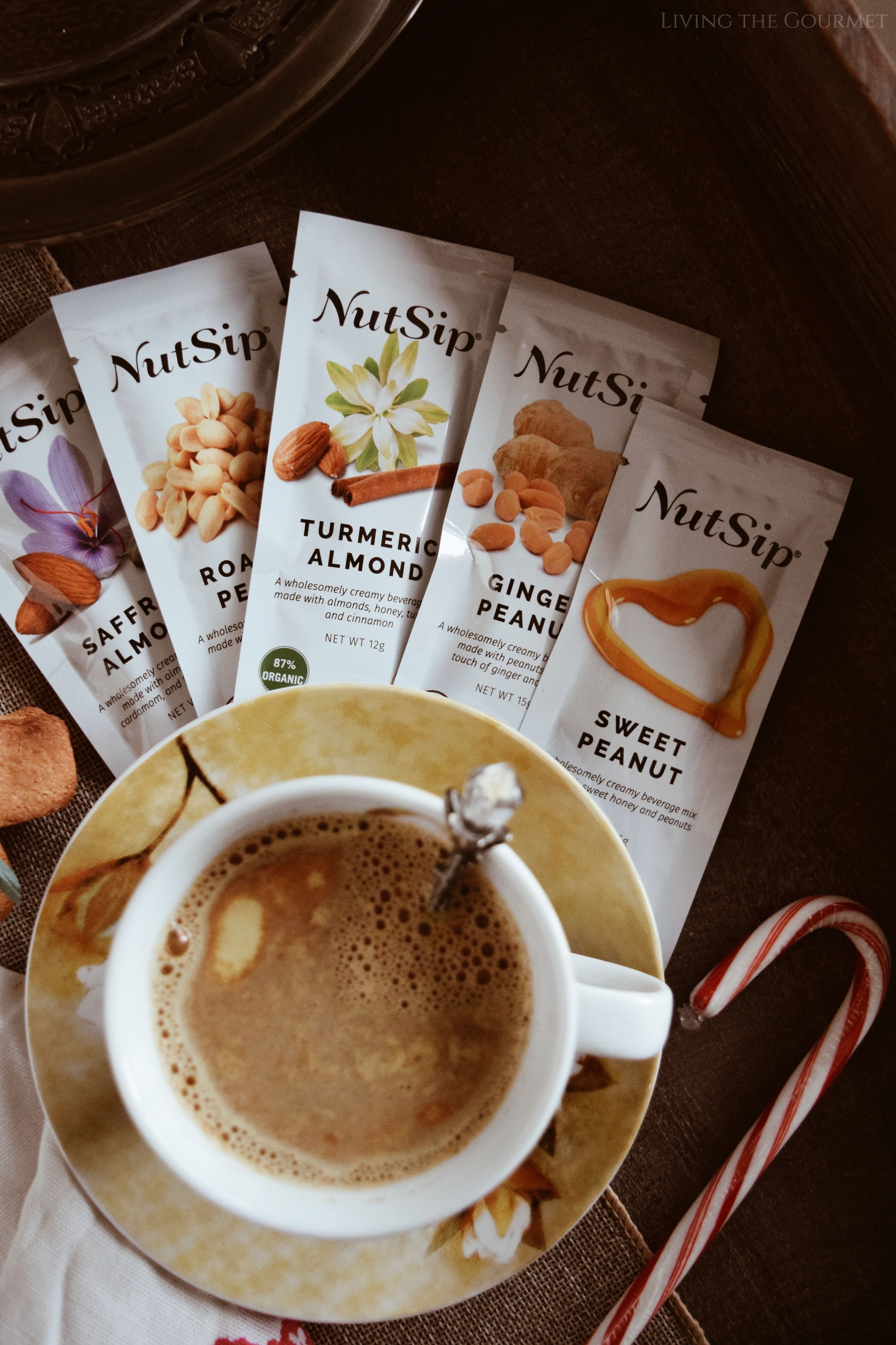 NutSip would make a perfect addition to your holiday gift baskets or even as a stocking stuffer! You can order online directly from their store or through Amazon.
I can say without hesitation that NutSip truly does live up to its motto- something new, something wholesome, and something helpful. Using their net profits from Sweet Peanut NutSip, their goal is to provide opportunities to those who have a passion to pursue their dreams, through promoting education to people of all ages across the globe. Just one more reason to give NutSip a try today.
Enjoy with Love!
0