This creamy cornbread pudding is made from scratch requiring minimal effort and only a short amount of time to make. It's a classic dish that never fades out of style and is perfect all year round.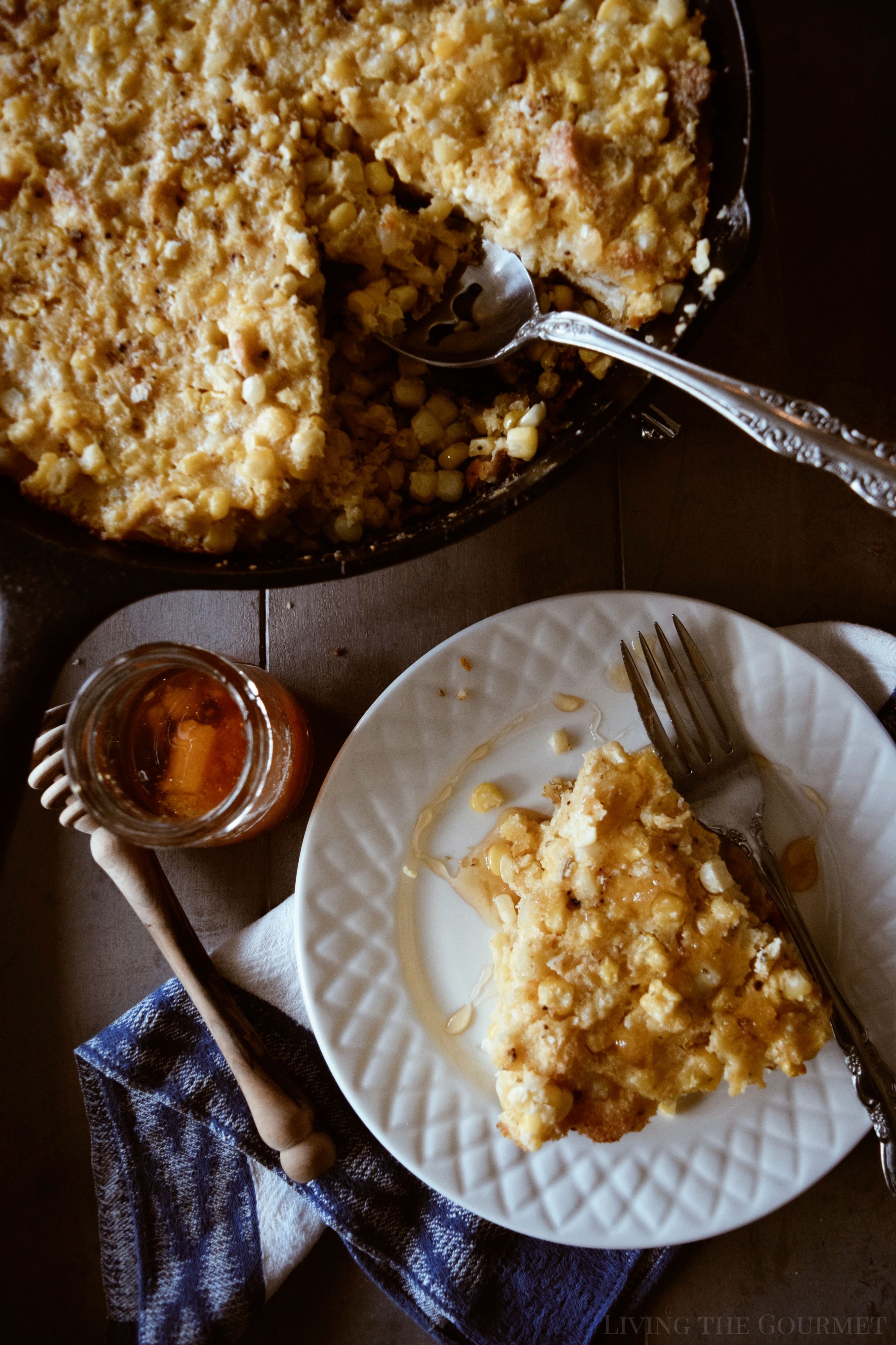 Pardon me while I do my absolute best worst impression of a Voltaire drunk upon Senecan Cynicism, but this is what went through my mind as I prepared today's recipe.
The idea of 'slowing down' is seemingly antithetical to modern life. We are constantly in pursuit of speed, of 'more' illusory activity, of ever greater quantities of 'electronic circuses' as we glut upon the 'Bread of Likes,' as if we were plugged into a dystopic 'Roman Matrix,' all whilst willingly starving upon a diet of chronically isolating 'Social Media.' Indeed, the whole of our digital existence seems founded irreparably upon the premise of racing towards cyber-nothingness. 'Life Experiences' have been replaced by vicarious living through staged 'Social Stories,' while 'Social Grace' or 'Standing' has become a competition for 'smashed like buttons,' all while we strive to accumulate 'Friends' we simply do not know as if they were trophies upon a digital shelf of meaningless electronic trinkets.
Indeed, in this world of screens, our glucose-fueled brains of grey matter attempt to race through wires at the speed of electric thought as the whole of modern existence descends into a bizarre vicariousness set to 'The Speed of Nothingness.'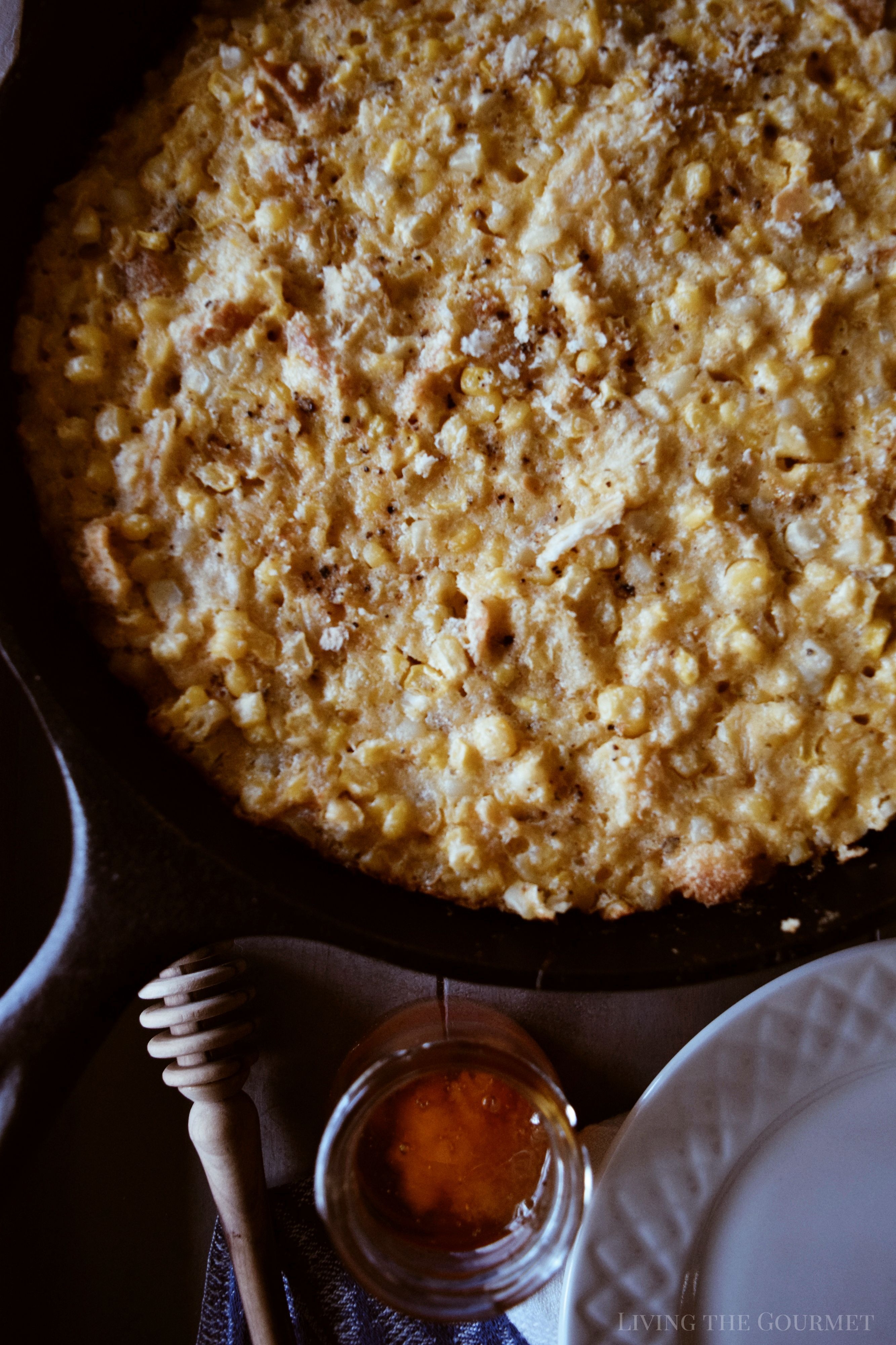 And so, while I would like to implore my readers to try and 'slow down,' or to try and 'disconnect,' to do so is to deny the very nature of modern life. It is a near impossibility. And so, instead, I would invite you to merely 'imagine' slowing down, to imagine a life lived at the pace of 'Flesh and Spirit,' as opposed to what we have today.
Certain cuisines embody that 'human pace,' idyllic Greek beaches of sapphire water enjoyed over plates of mezes, Sunday dinners lingered about over quintessential Italian sauces, and those items that best embody 'Southern Charm.'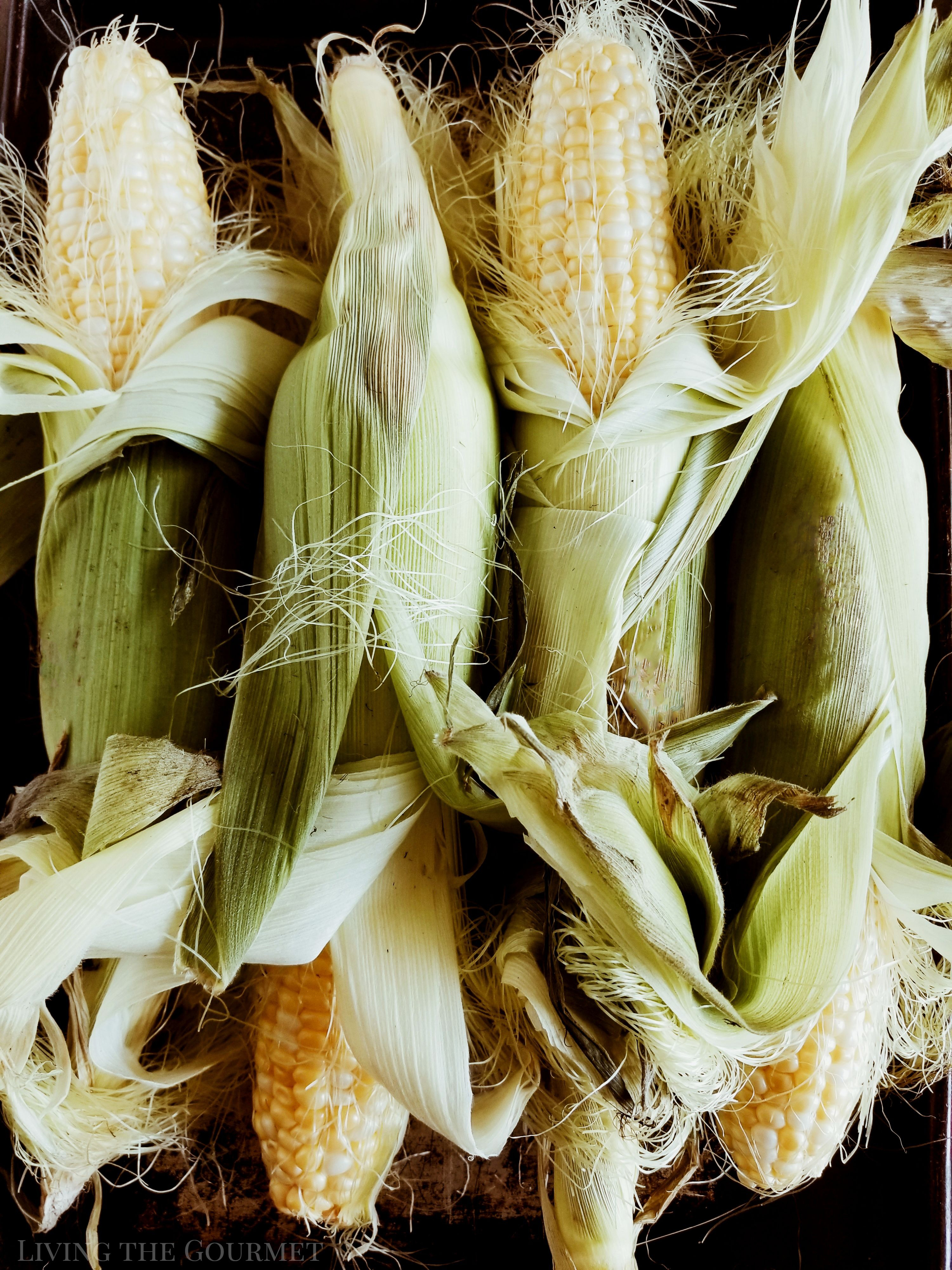 Our Cornbread Pudding is one of those items. It's the sort of recipe that you want to 'slow down' with, whose hardy texture, 'homey' seasoning, an invitation to 'soulful' eating is nigh irresistible and undeniable.
Today's recipe is completely from scratch. No creamed corn with a year-long shelf life, unnatural additives, etc…you get the picture. We're using fresh, locally grown corn, full-fat wholesome cream, a bit of sour cream as well for good measure, Parmesan cheese, homemade breadcrumbs, and a simple seasoning base. Sounds like a lot, but it's a simple recipe, rich and full of that full flavor we all love. I baked mine in a skillet, then finished it off with a drizzle of honey before serving.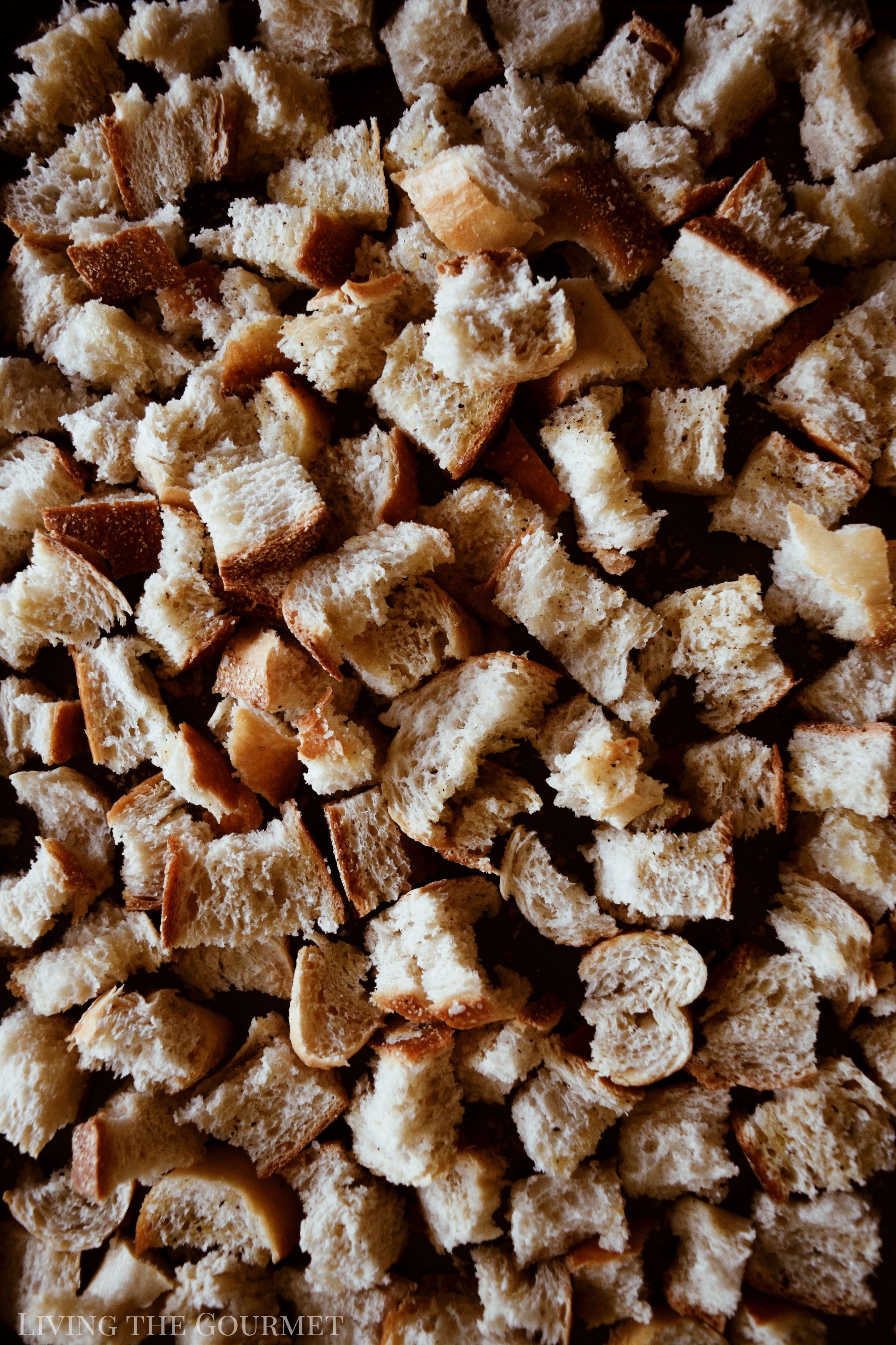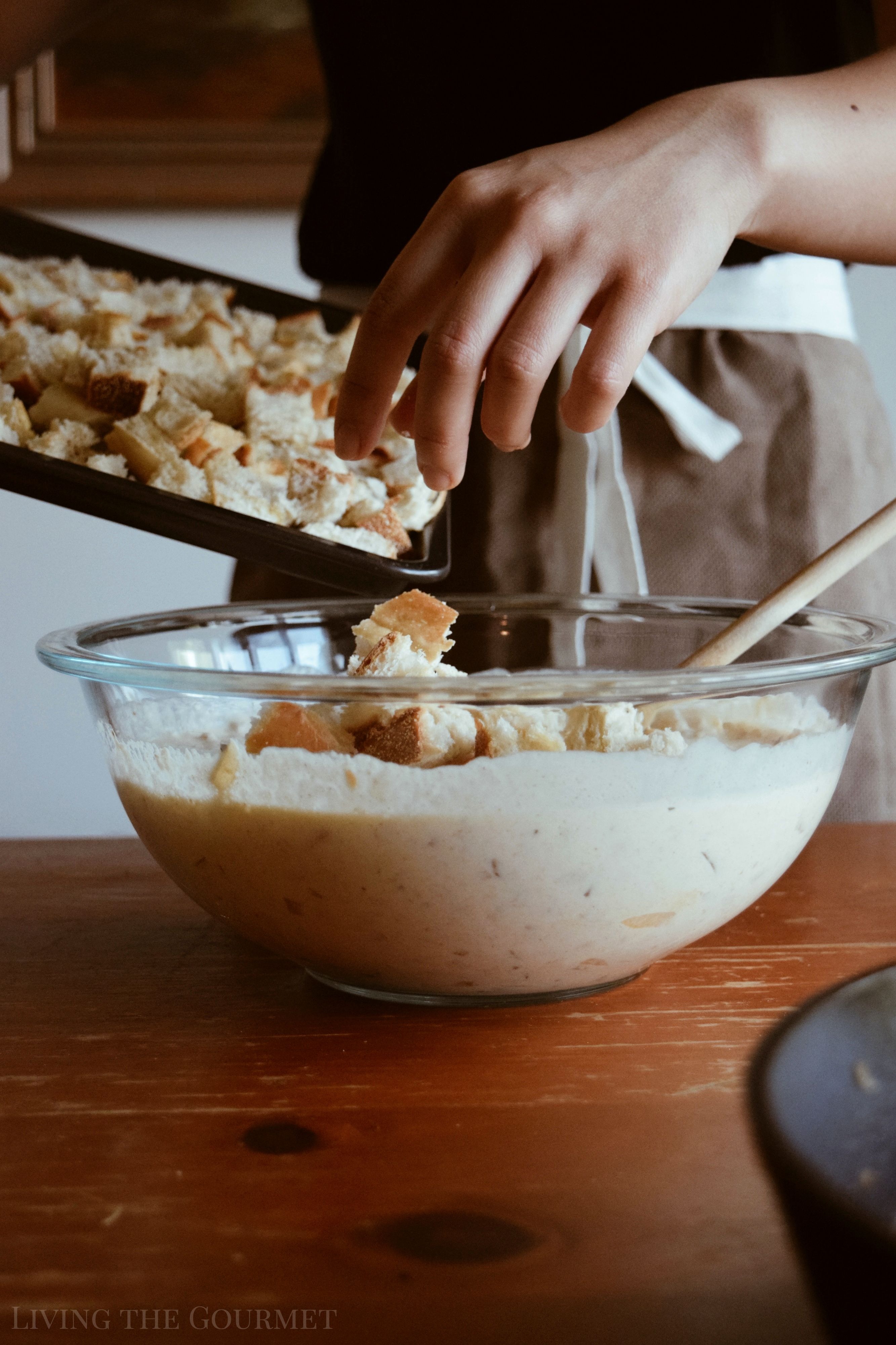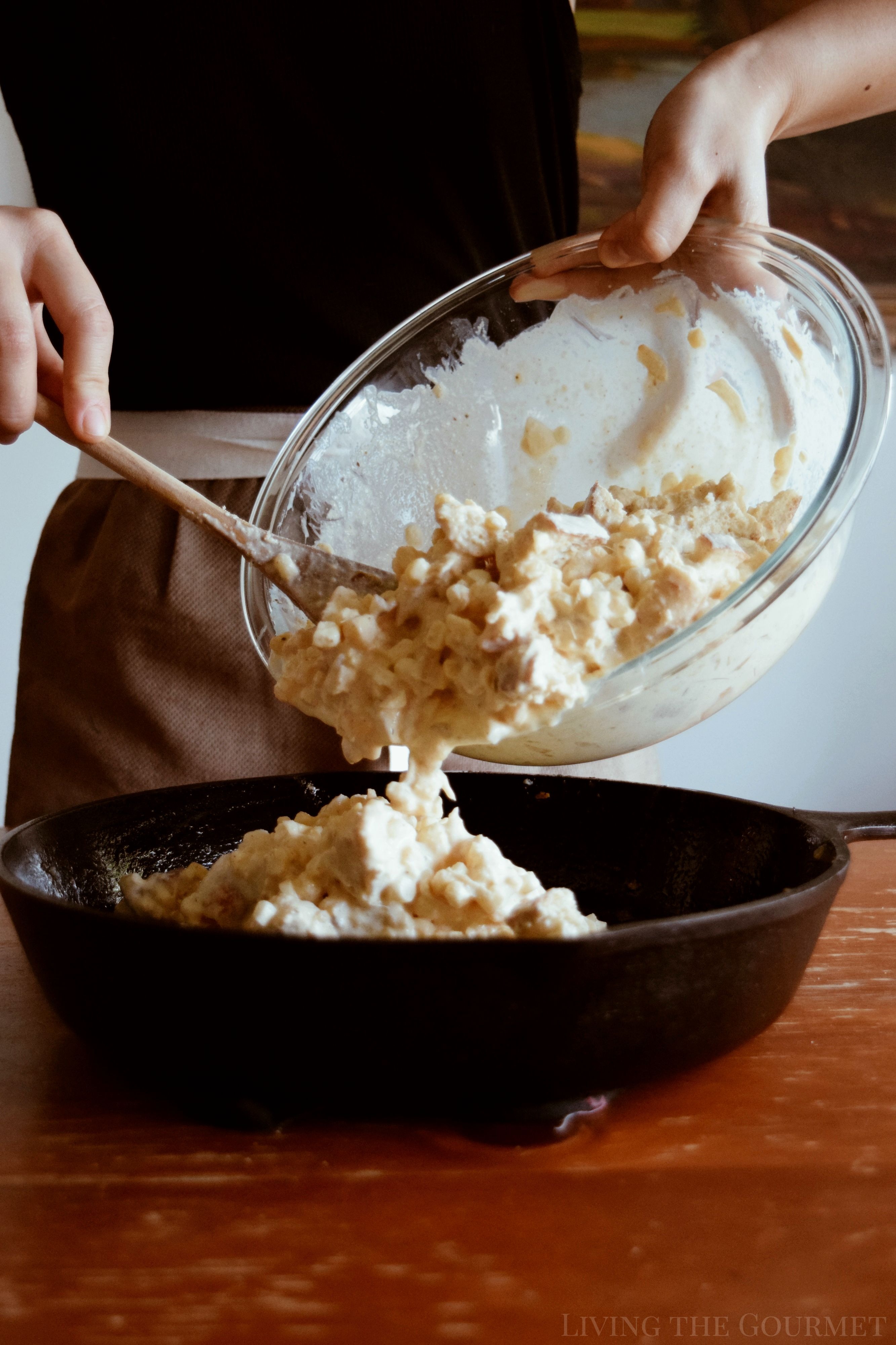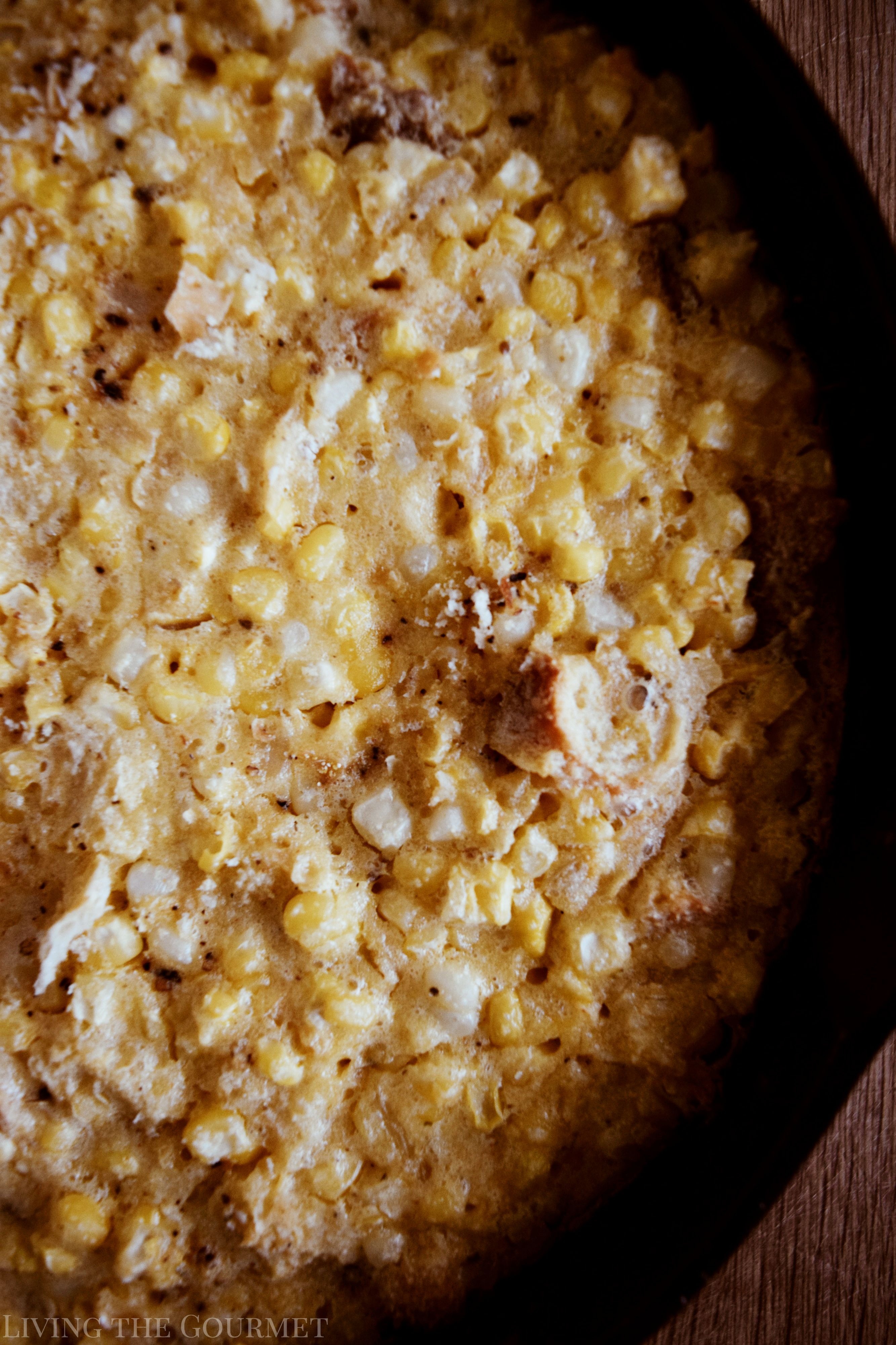 Print
Cornbread Pudding
Author:
Prep Time:

10 minutes

Cook Time:

20 minutes

Total Time:

30 minutes
Homemade Breadcrumbs:
1/2

loaf Italian bread, Baguette, or any day old loaf you have on hand will do
Kosher Salt to taste
Olive Oil
Cornbread Pudding:
2

cups

homemade breadcrumbs (see recipe above)

1/2

cup

cornmeal

2 teaspoon

baking powder
Salt and Pepper to taste

1 teaspoon

garlic powder

1/2

cup

Parmesan cheese, grated

2

eggs

1

cup

heavy cream

1/2

sour cream

1/2

onion

4 tablespoons

butter

2

cups

fresh corn
Honey, for serving
Instructions
Homemade Breadcrumbs:
Preheat oven to 350 degrees F.
Cube half a loaf of bread and lay out evenly on a baking sheet. Drizzle with olive oil and sprinkle with salt. Bake for about 8-10 minutes until the bread cubes are crispy and slightly golden.
Cornbread Pudding:
In a large bowl, whisk together cornmeal, baking powder, garlic powder, salt and pepper. Set aside.
In the medium-sized cast iron pan, melt butter, and sweat the chopped onion. Turn the heat off and set aside.
In another large bowl whisk eggs, cream and sour cream until well combined. Add the sauteed onion and cornmeal mix. Next fold in the toasted bread and the fresh corn.
Return the mixture to the cast iron pan, making sure to butter the cast iron well beforehand.
Bake for 20-25 minutes or until the it has set and is golden around the edges.
Serve while warm with honey if desired.
Recipe Card powered by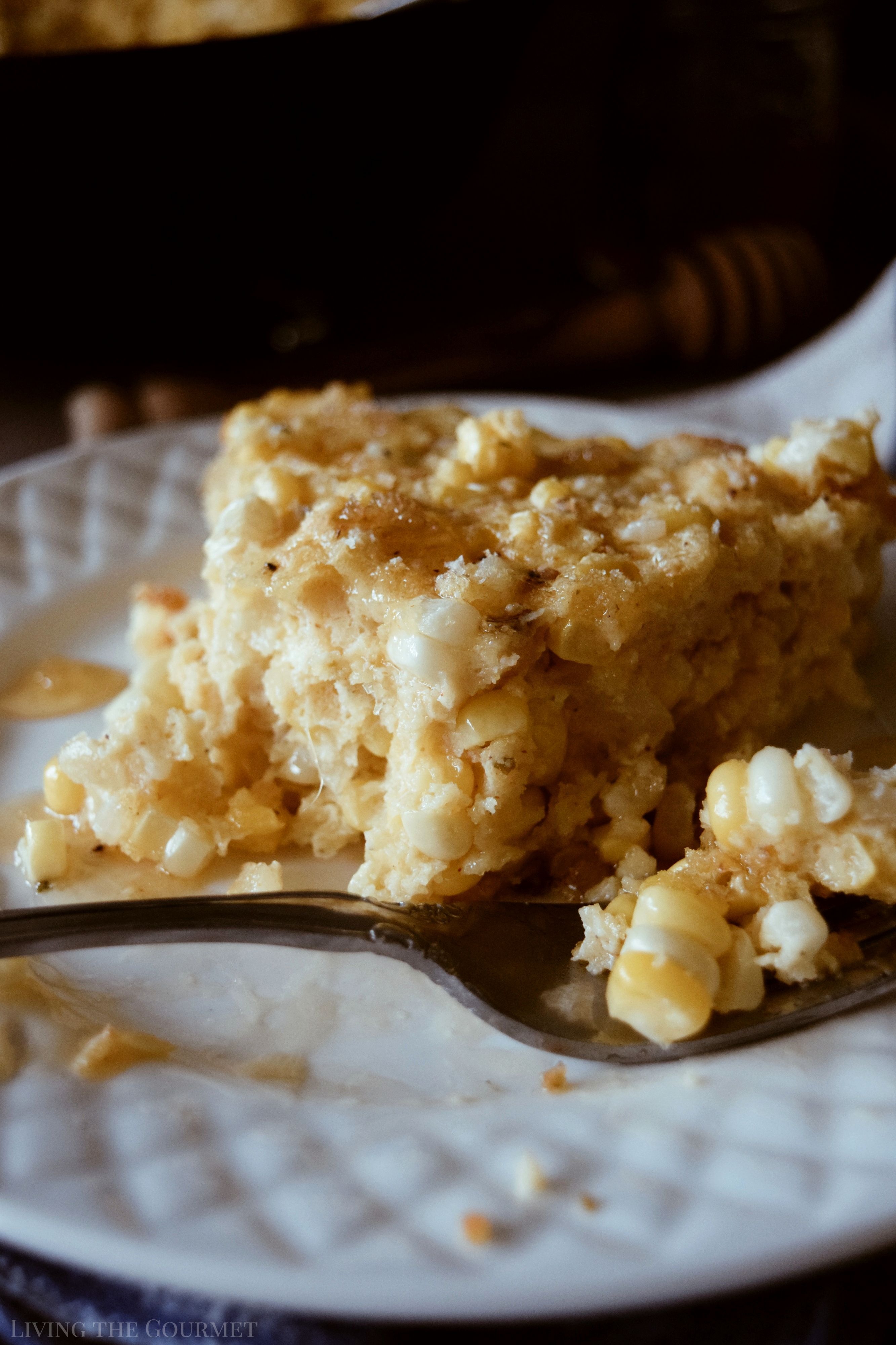 Now, 'slow down' and enjoy with love, friends.
0