If you are a coffee connoisseur like us then 1850 Brand Coffee's bold, yet smooth blend is just what your cravings desire.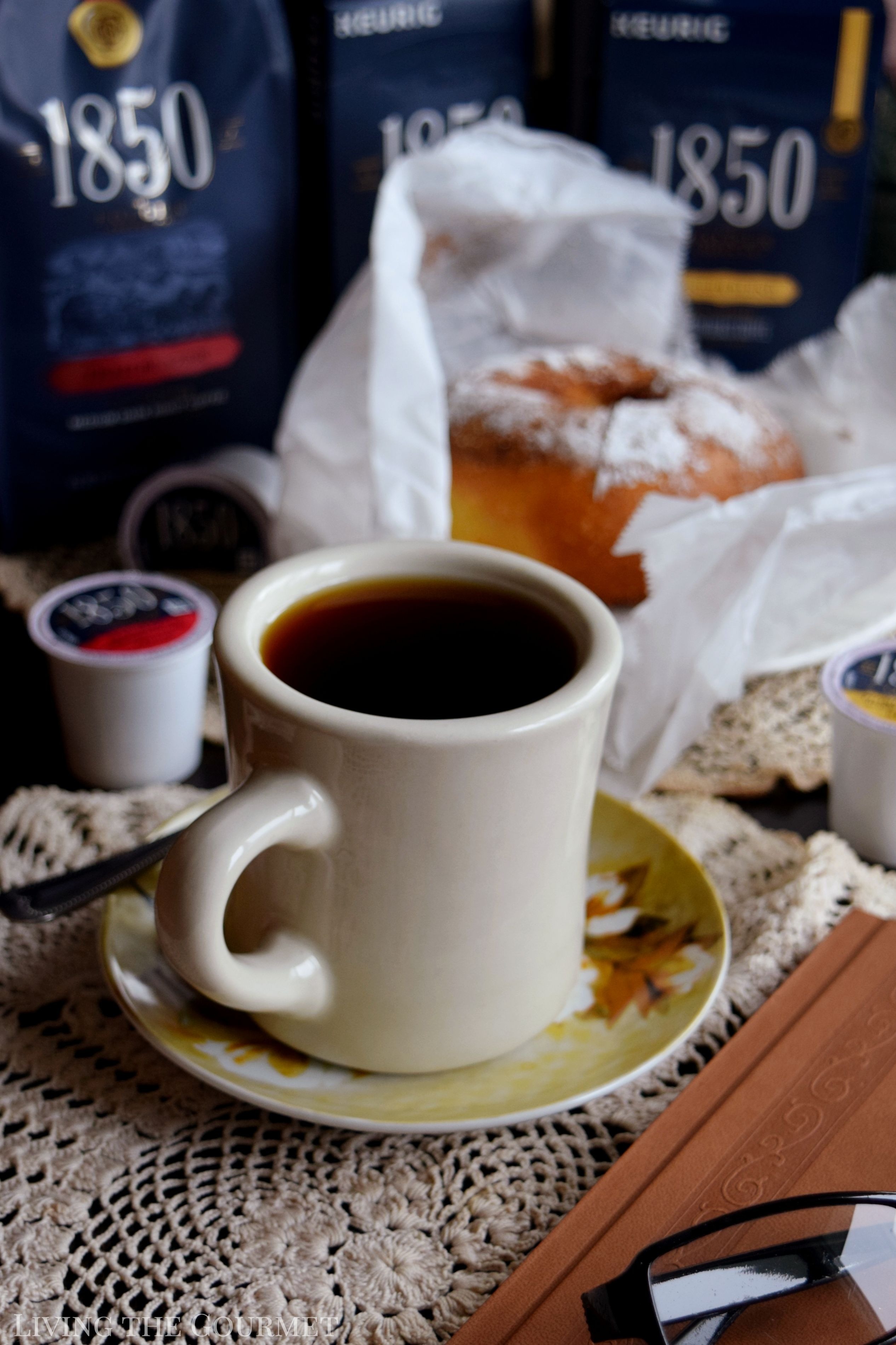 "Mornings are unique, each the opening act in a day whose course can never be certain. It is the late nights, however, that fade one into the other. I love the morning both for itself, and for the 'idea' that it presents. I love the morning because it is that place between yesterday's trials and the potentiality of a new beginning. It is the closest we will ever be to being 'young again,' as we vicariously live out the youth of a new day, uncertain of precisely what waits around the corner of each new hour, each wrapped in blissfully terrifying unknowingness. If only the morning could occur later in the day…"
To that very point, we're all familiar with the countless words, innumerable pages, and veritable miles of verse that have been devoted to describing the beauty of the morning and the majesty of the sunrise, and so I'm not going to try and build on that. Instead, in the immortal words of Cousin Brucey, I will say simply that "Each day should be opened like a precious gift."
But, let's also keep it real, if you intend to actually 'realize' any of the day's potential, or intend on having the grace to delve into the day as if it were a 'precious gift,' you need not only the energy to do so, but also the state of mind.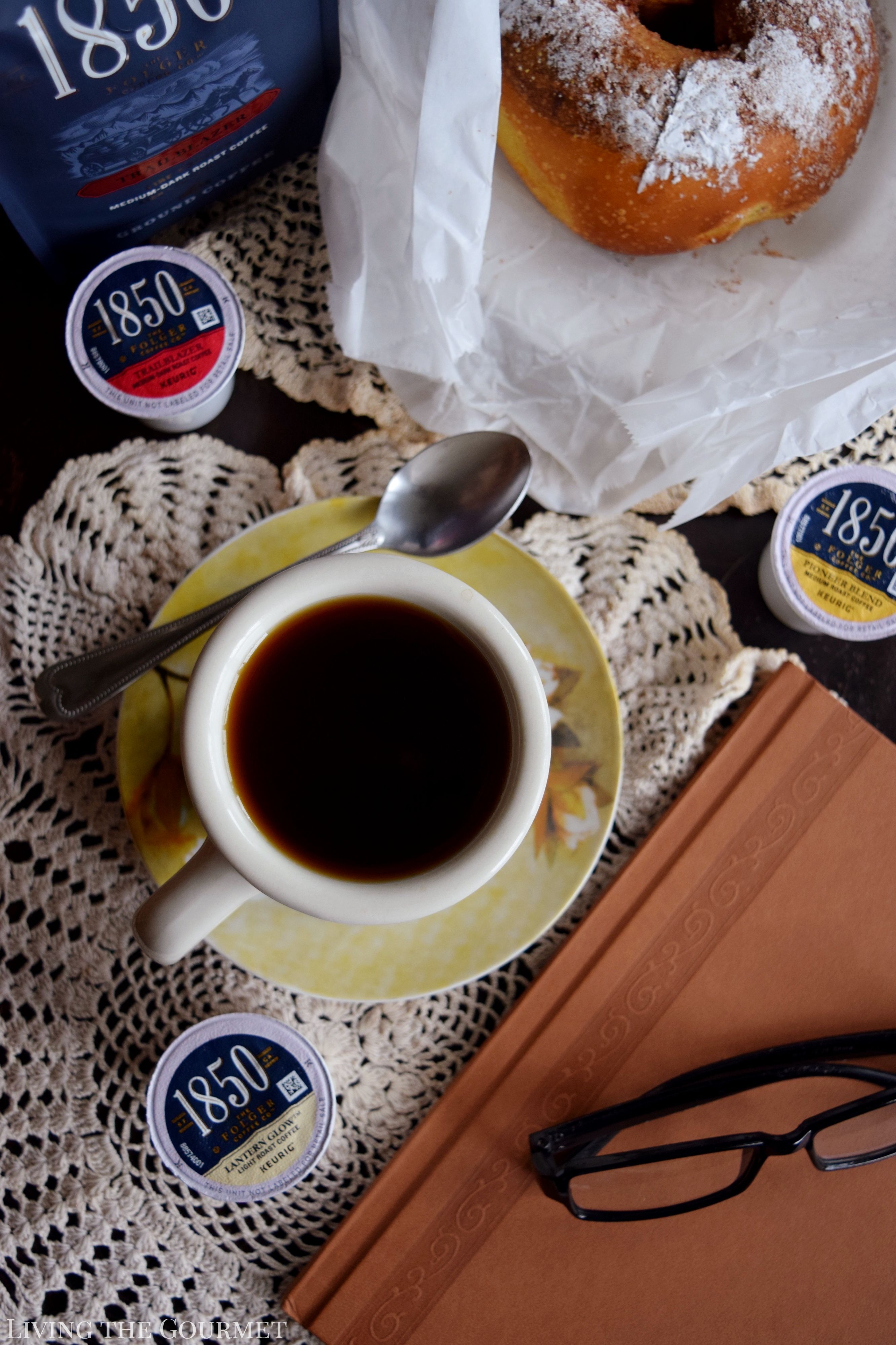 For example, whether I've worked through the night to greet the morning without a wink of sleep, or whether I've had my full eight hours, my morning routine remains largely the same, always starting off with a bit of 'me time' – and I admit that it's a routine I've come into possession of largely by a mix of accident and circumstance rather than by way intent. To start, I admit that the first thing I usually do upon my first glimpse of sunlight is – gasp – reach for my phone. I know, I know, feel free to leave comments on how terrible, modern, and unhealthy this is – but I just can't help myself. Once I've paged through my first round of updates, checked my site (for no real reason other than to make sure it's there), and glance at my email count, my mind is put to ease that the world is still indeed turning.
From there comes the 'star' of the morning – the day's fuel, my first cup of coffee, which I greet with a sort of primal enthusiasm and raw anticipation. It is said that aside from wine, coffee possesses the most diverse and complex flavor profile of any human beverage. Yet, unlike wine, I would be very hard pressed to 'describe' in pleasant terms the flavor or experience of my morning brew. Instead, there's a sort of emotional attachment to it, a sort of soothing quality that it gifts me with despite its stimulant chemical properties. Words like 'bold' and 'nutty' are common phrases, but let's be honest neither does our caffeine cocktail the justice that it is worthy of. Instead, if the morning were a portrait, my coffee would be its frame. It's the context inside which the rest of the morning happens, and the 'halo' that binds the whole the scene together, and permits the 'picture' to sustain itself.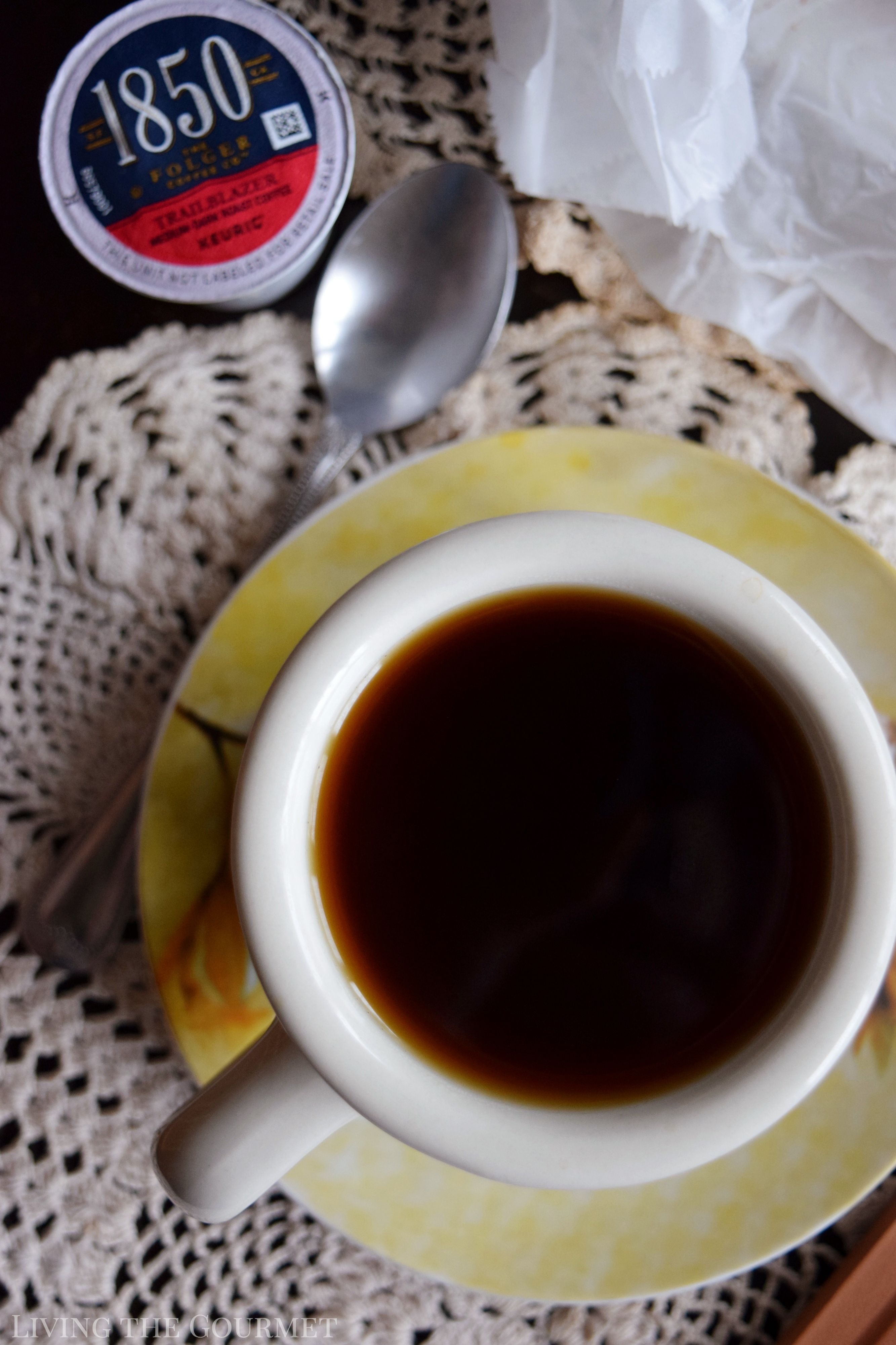 That being said, I've recently begun enjoying a new label of coffee – 1850 Brand Coffee that I discovered during a recent outing to Target. 1850 Brand Coffee is a new premium coffee from the makers of Folgers and is available in four signature blends of Ground and K-Cup coffee, and will later also be available in 3 Ready to Drink flavors. Evenly roasted for a consistent coffee flavor with minimal bitterness, 1850 Brand Coffee is a bold-yet-smooth roast of coffee intended to jumpstart the day with a 'bold choice,' since 'every bold life begins with a first bold choice,' and 'every bold day has a morning.' The coffee is intended to help fuel the starting point for those creating 'original ideas, new commitments, and brave endeavors.' In other words, if you have big, bold ideas for the day ahead, this is how you'll want to start your morning – with something 'more than a coffee,' an 'ally to the hustle.'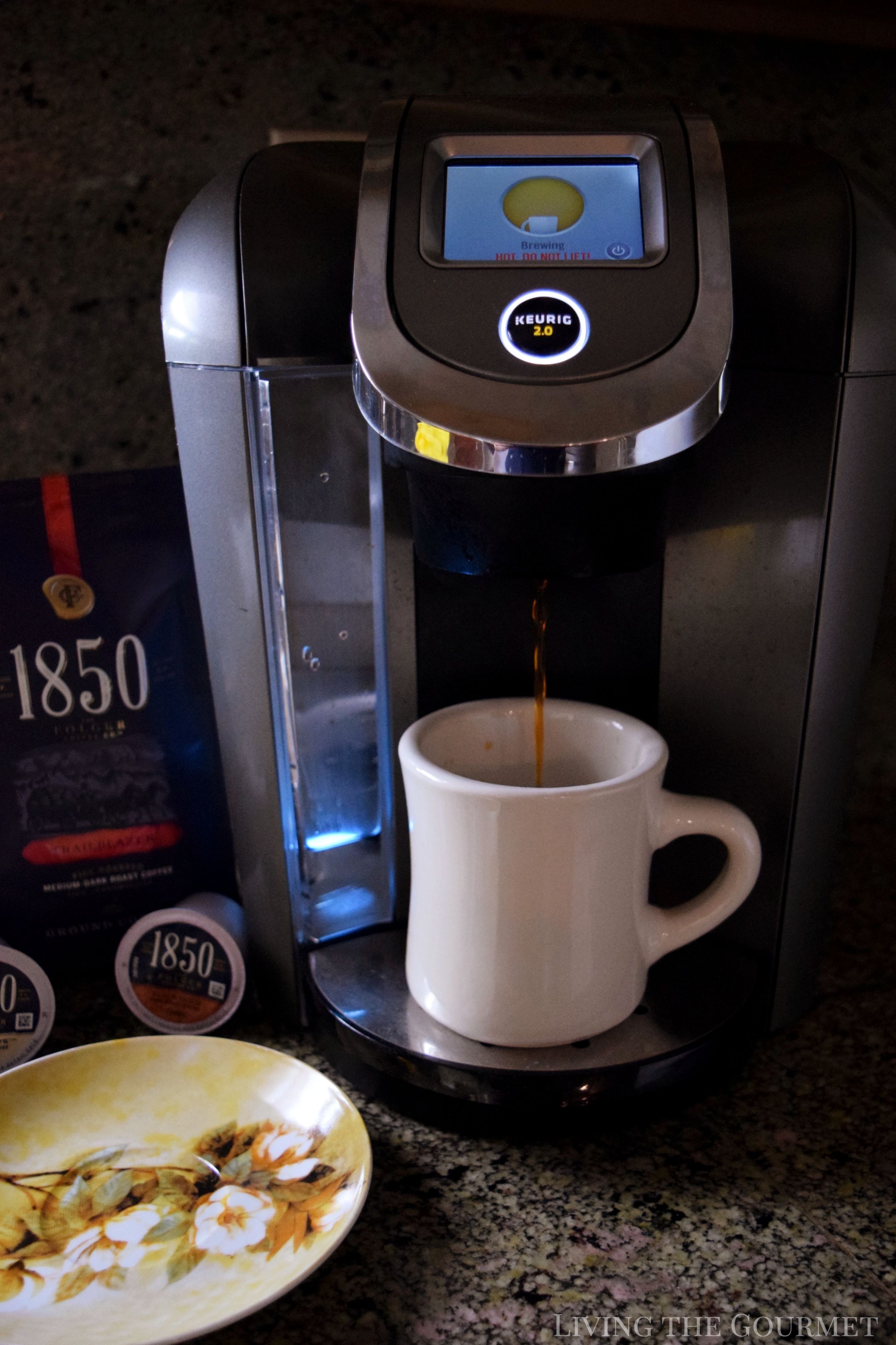 After popping the 1850 Brand Coffee pod into the Keurig, I wait for it to tell my brew is done, and at that point the morning has officially begun. With my coffee prepared, it's off to the giant chair beside my bay window where a pile of magazines overflowing with recipes, culinary industry stats, and interviews with an assortment of my personal idols awaits me. If I'm in the mood for something less work-related, there's also whatever novel or two has caught my attention, and there I'll stay for around an hour or so as the morning waxes on to the caw of gulls, the faint rustling of river water, and, from time to time, the engine of a stray boat.
By that point, the 'rest of the day' has come knocking, and after a quick bite for breakfast it's off to work.
It goes without saying, that 1850 Brand Coffee lives up to the esteemed reputation that J.A. Folger set out to define back in 1850, which is that every bold life starts with a bold first choice. It is why I choose to begin my day with a bold-yet-smooth cup of coffee and it is why 1850 Brand Coffee is the official coffee of bold people fueling original ideas and brave endeavors. It is more than just a coffee, it is an ally to the hustle.
Visit Target from 5/20 – 6/30 and take 20% off any 1850 Brand Coffee Product with the Target Cartwheel Coupon (while supplies last).
Enjoy with Love!
This post is part of a social shopper marketing insight campaign with Pollinate Media Group® and The J.M. Smucker Company, but all my opinions are my own. #pmedia #1850Coffee #1850CoffeeatTarget http://my-disclosur.es/OBsstV
1